What's the best time to visit Cyprus?
Short answer – all year, but it depends on what you want to get out of your holiday.
Winter Sun? It's perfect from September up to early December – we've got plenty of sunny days to compensate for the occasional cloudy day that might find its way to your holiday schedule.
Perfect tan and best beaches? Visit in the summer! Even though the beaches get busy and crowded, the coastline is big enough to find pristine and deserted beaches just for yourself.
Family escape? All year round! Perfect for summer or shoulder season for beach days, or hiking & skiing in winter months.
Budget-friendly holiday? Travel off season but enjoy decent weather still – best in April – May.
Instagram travel? You will love sunsets in Paphos all year round and near empty beaches start of the season (April – May).
I have prepared a detailed month by month breakdown to give you a better idea about the weather conditions, but keep in mind that no single year is the same.
In my six years in Cyprus we've experienced some very dry and warm winters but also torrential rain periods that stretched for weeks.
One thing is guaranteed though – Cyprus has over 300 – 340 days of sunshine per year and you won't see a drop of rain in the summer. Even in the winter months, you will see more sun than anywhere else in the Europe.
Below are some notes about weather conditions for each month, together with photos taken in the individual months in Cyprus.
Cyprus: Recommended Day Trips & Experiences
If you're looking for some cool experiences and day trips to get the most out of your stay in Cyprus, here are some recommended trips offered by local travel companies:
January in Cyprus
As you would expect January is one of the coldest months in Cyprus, but not nearly as rainy as February. January is the first chance to see snowfall in Troodos (sometimes the snow fairy visits already in December).
Beaches are completely deserted and temperatures may reach up to 15C on warm days. If you're heading to the mountains, the temperatures drop even further and proper winter outfit is required.
It's not uncommon to see trees blooming already in January especially if the start of the month was blessed with more rainy days.
Cyprus celebrates Orthodox Christmas on the 6th of January so you will be able to see lots of local celebrations taking place.
If you're coming to Cyprus in January, your accommodation and eating out options will be also limited – most hotels and restaurants remain closed until end of March, but there are still a few to choose from.
PS – If you're heading to the mountains with a car in winter, please make sure that the car can take you up an icy uphill road. It's dangerous to drive here without a 4×4 or snow chains.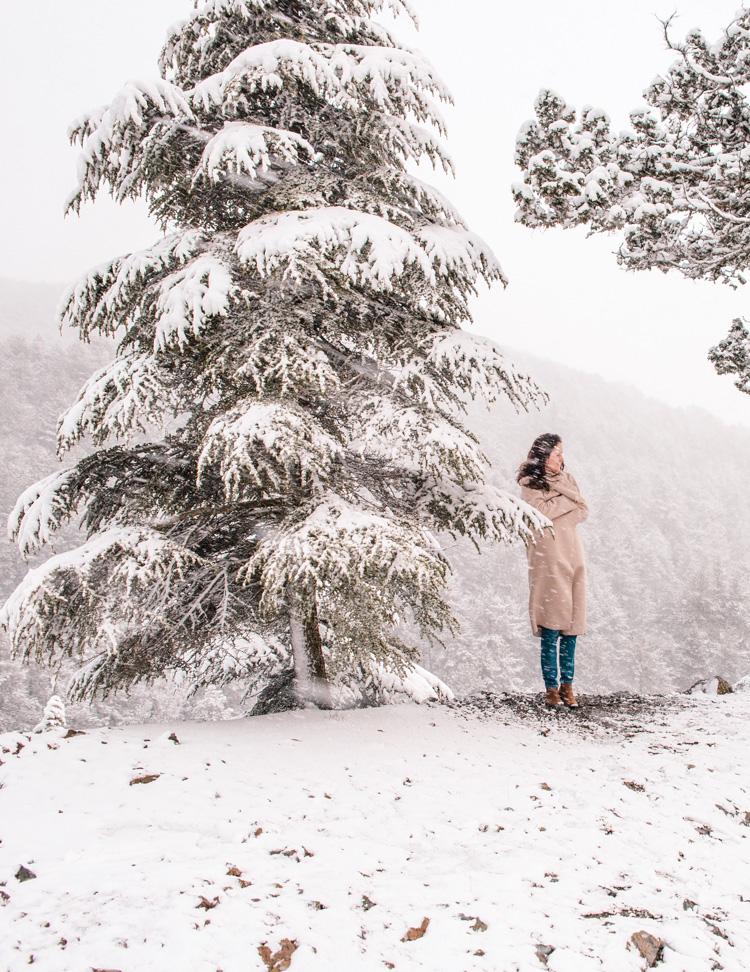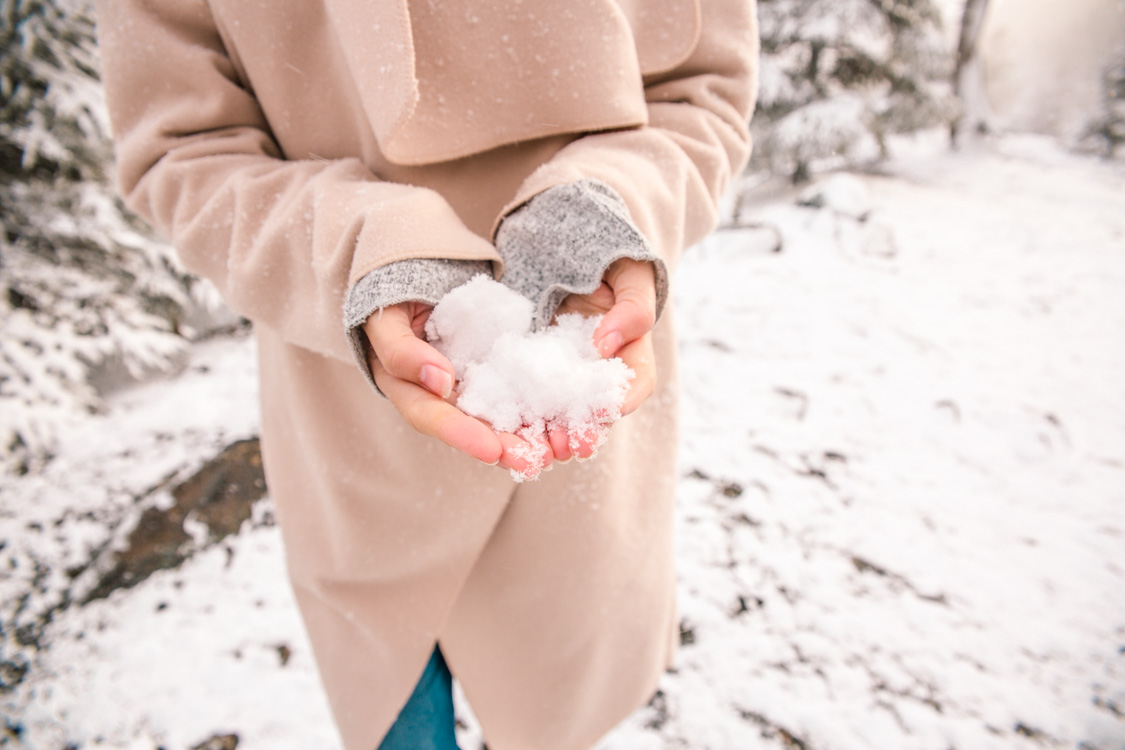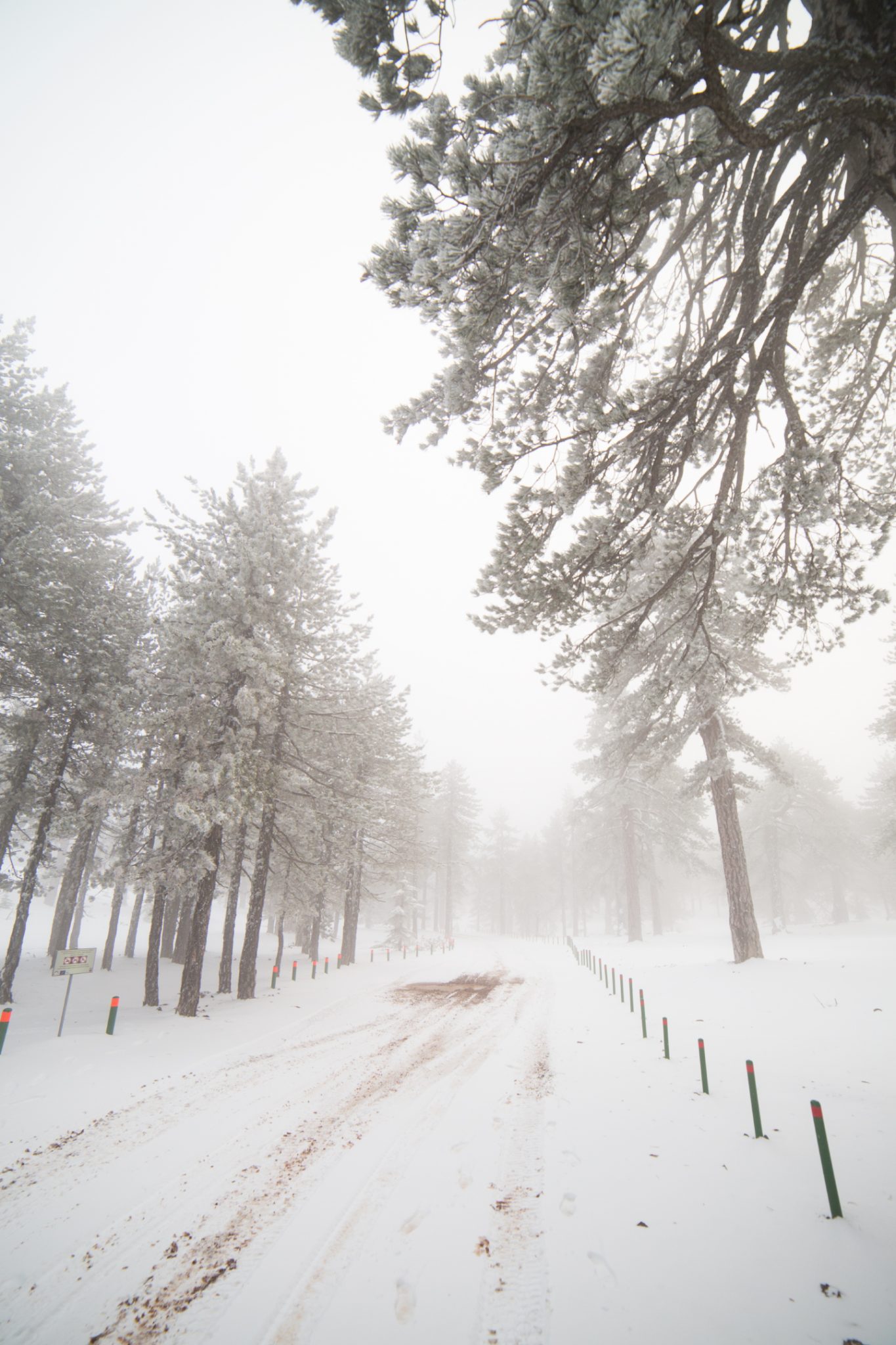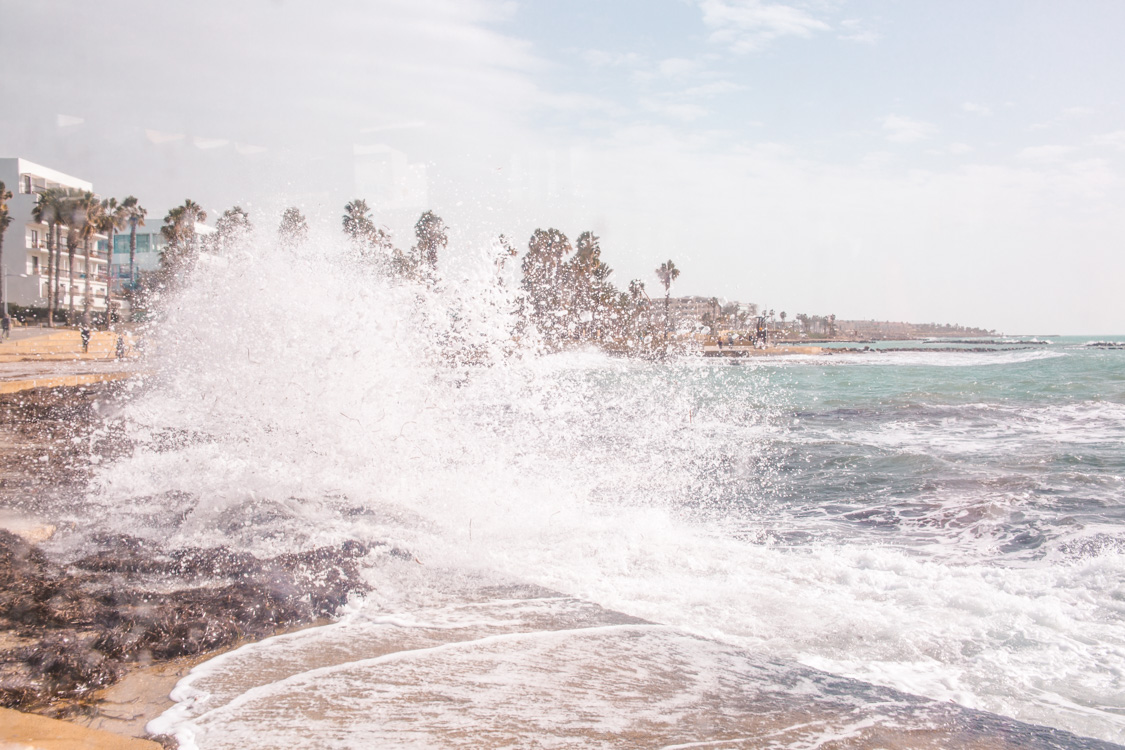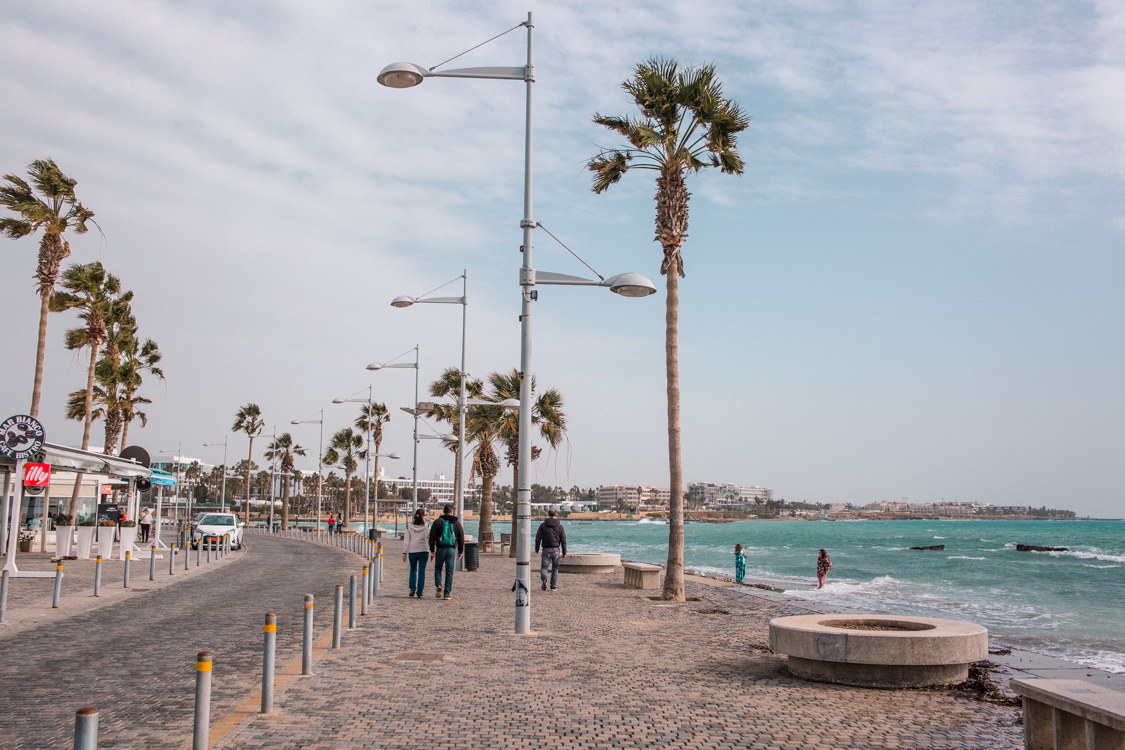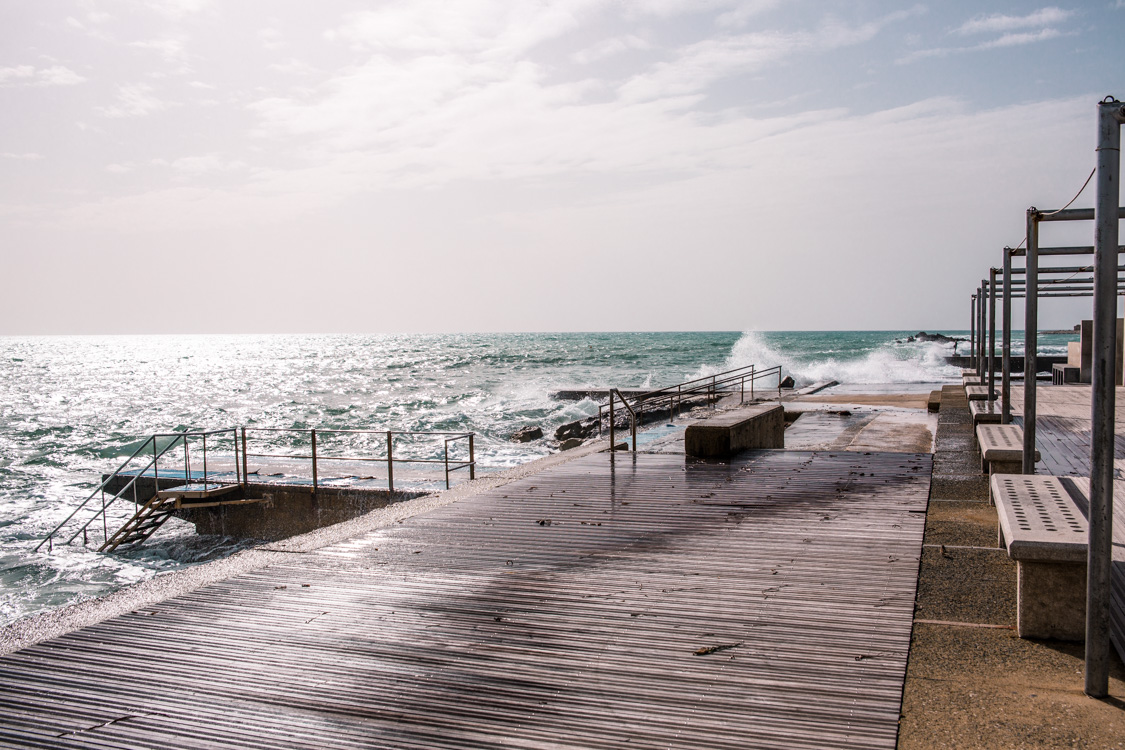 February in Cyprus
The weather in February (or winter generally) in Cyprus is pretty crazy and fairly unpredictable. In 2018 we had a blast and a super warm sunny winter and in 2019 it was compensated by a complete misery and grey rainy weather all month.
Every year is different and if you're thinking of coming in February, book your trip very last minute when you see the weather is more stable – or for your best chances wait till the end of February.
The tourist resorts are actually all closed until start of March and same applies to a lot of restaurant in busy spots like Ayia Napa or my local Coral Bay.
Below are some photos that I took on the sunny days in February, and even for such a rainy month, there plenty of chance to enjoy the sunshine (from my posts on Paphos ZOO and Londa Hotel).
Sea water is still cold for most people to swim in (locals do enjoy a winter swim though) but temperatures are a bit more mild than January and could reach up to 18C on a good day.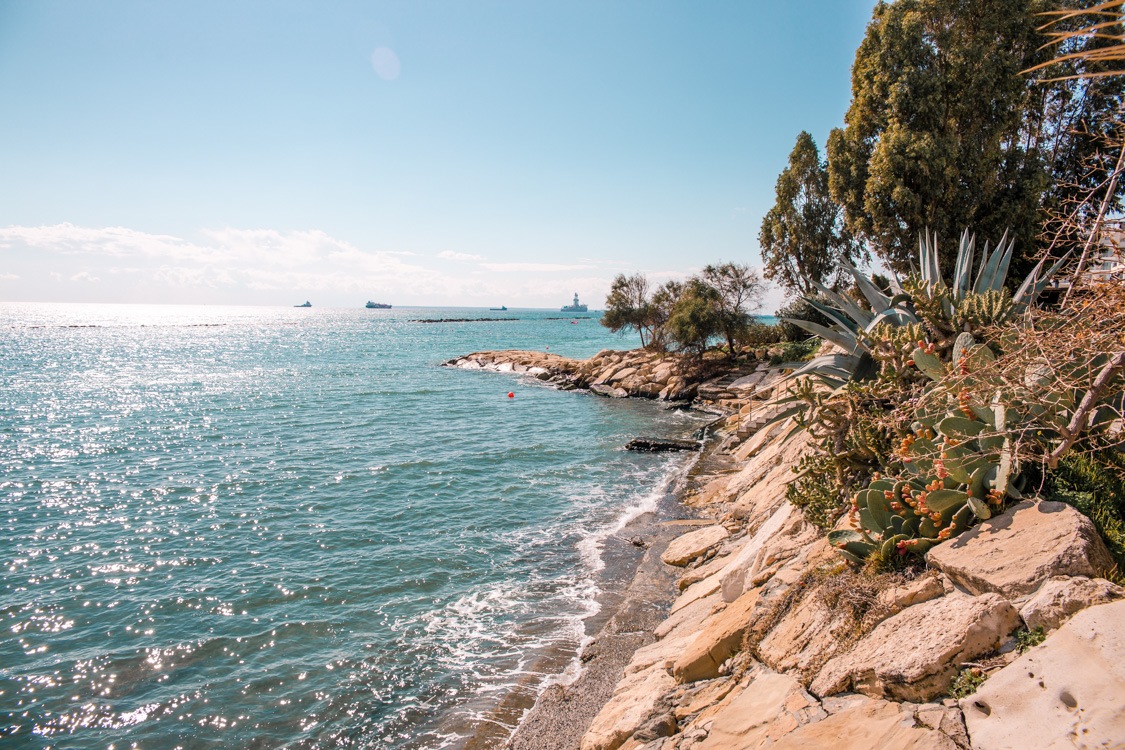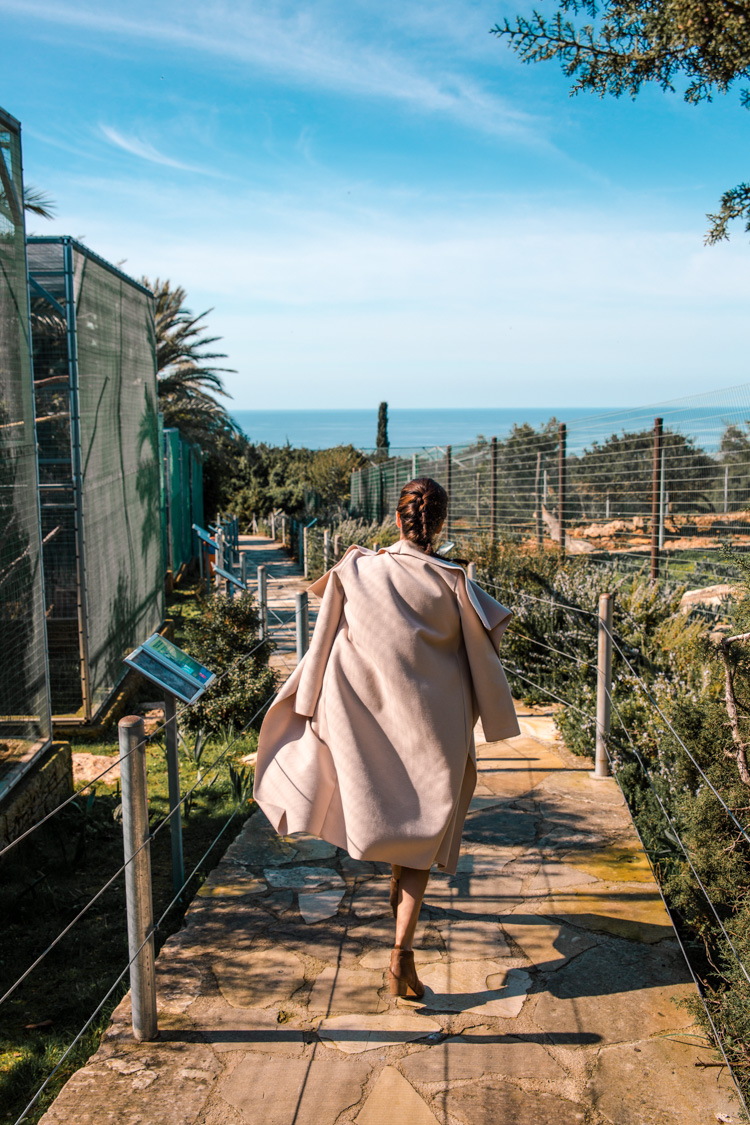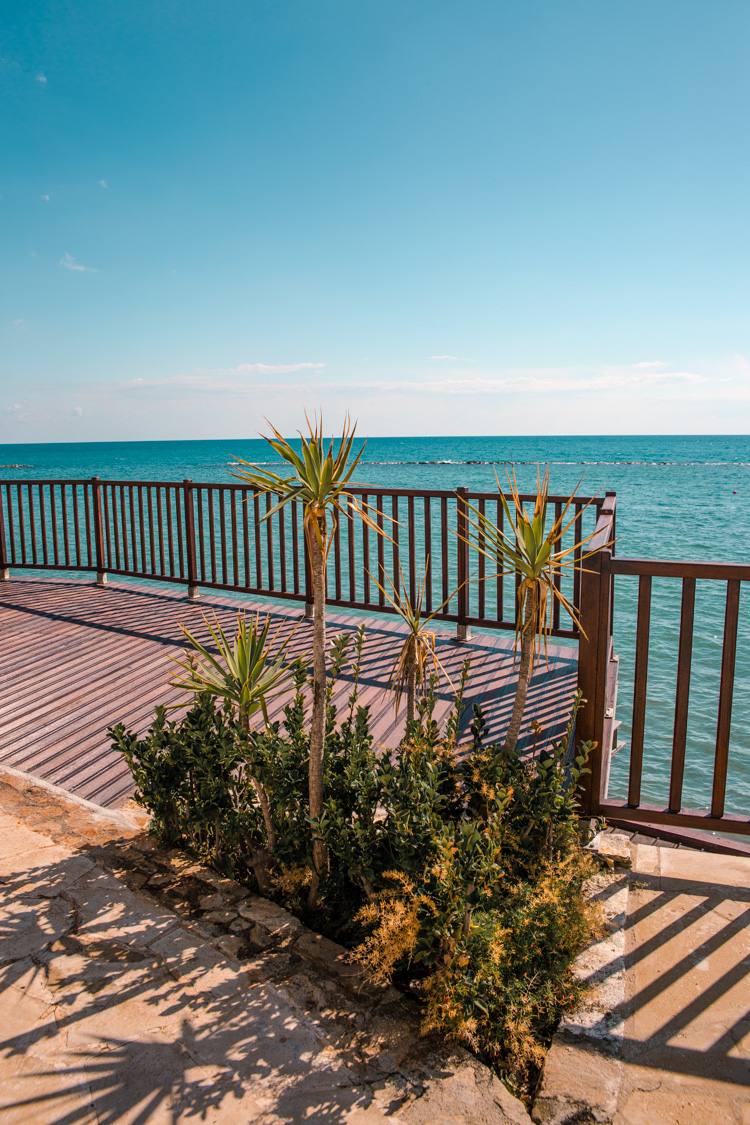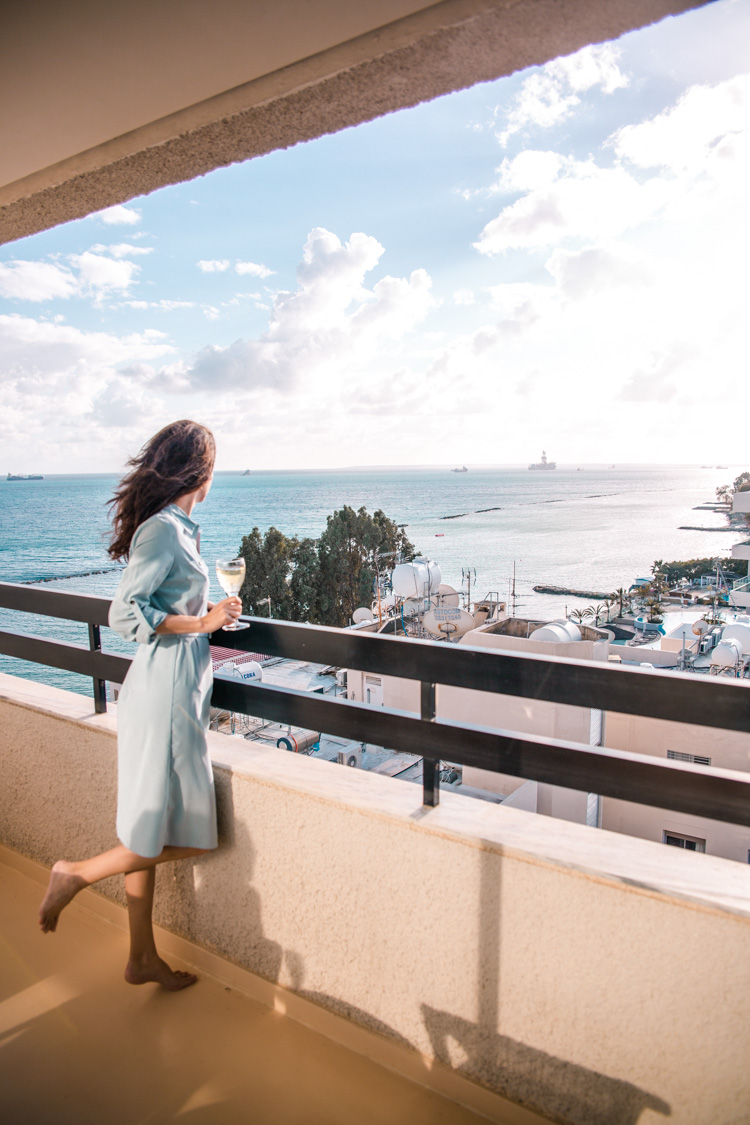 March in Cyprus
March is the first month when you can really feel the tourist season picking up.
All the hotels and restaurants that have been closed since November begin to open again and the deserted tourist resorts, like Coral Bay or Ayia Napa, start to show signs of life.
The weather tends to be more stable but can still surprise you with a drastic change in temperatures. Mornings feel a lot warmer but evenings are still pretty cold. If you look around, you wouldn't be able to tell though – nature really comes to life in February and March.
While it's certainly not the weather for sunbathing, you can enjoy outdoors a lot more than in February. Akamas is in full bloom this month and if you fancy an early swim in the sea, in most places you will have the whole beach for yourself.
If you're planning a holiday in March in Cyprus, it's better to stick to the second half of the month when the weather tends to get better and more stable.
Usually the first commercial flights to the island start just in time for the Easter break. March is also the carnival month in Cyprus – the biggest ones are usually in Limassol but you can see a nice parade even in the smaller cities.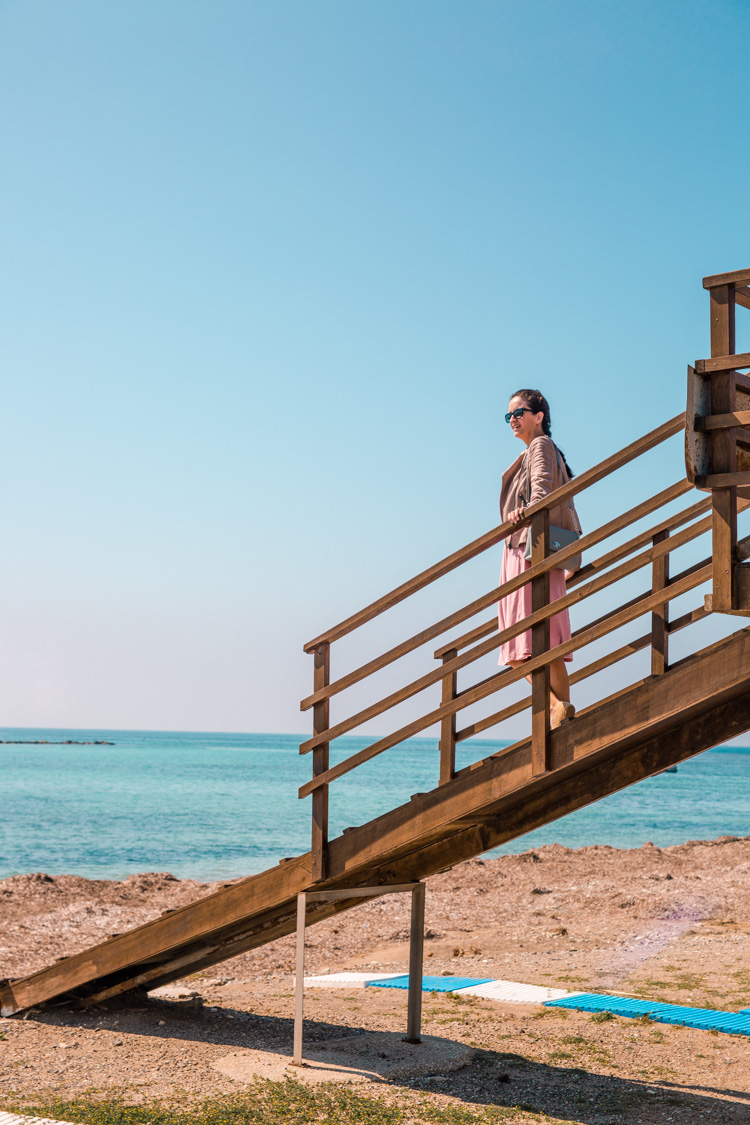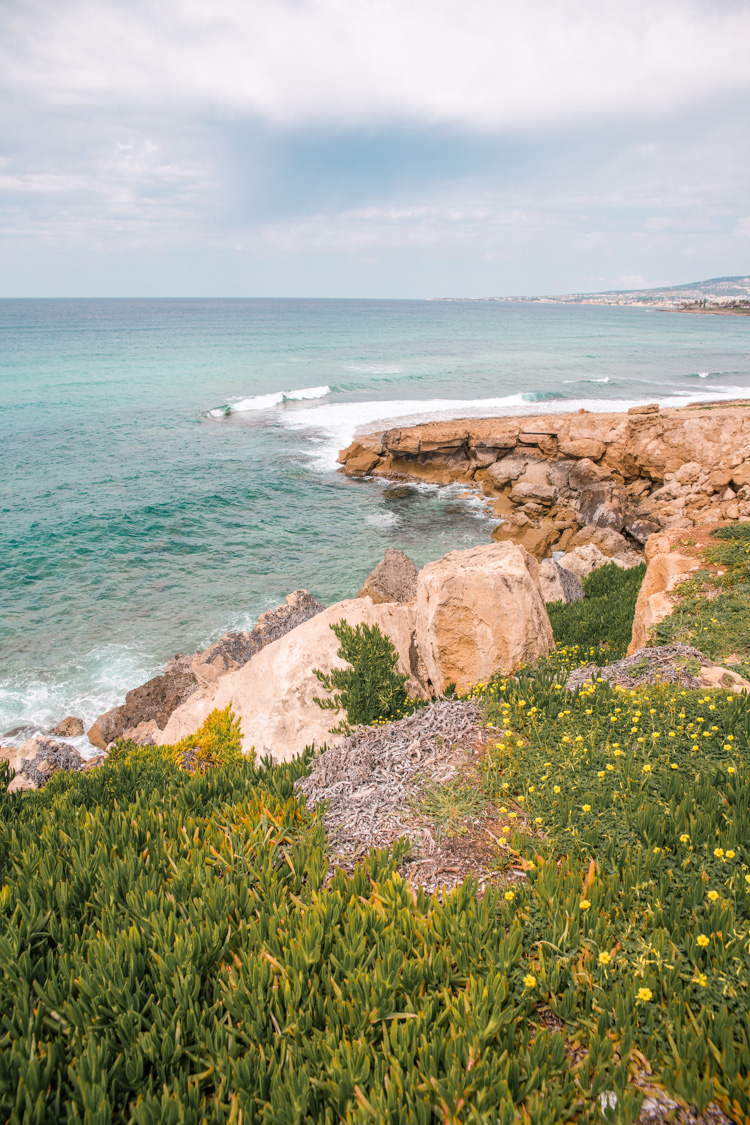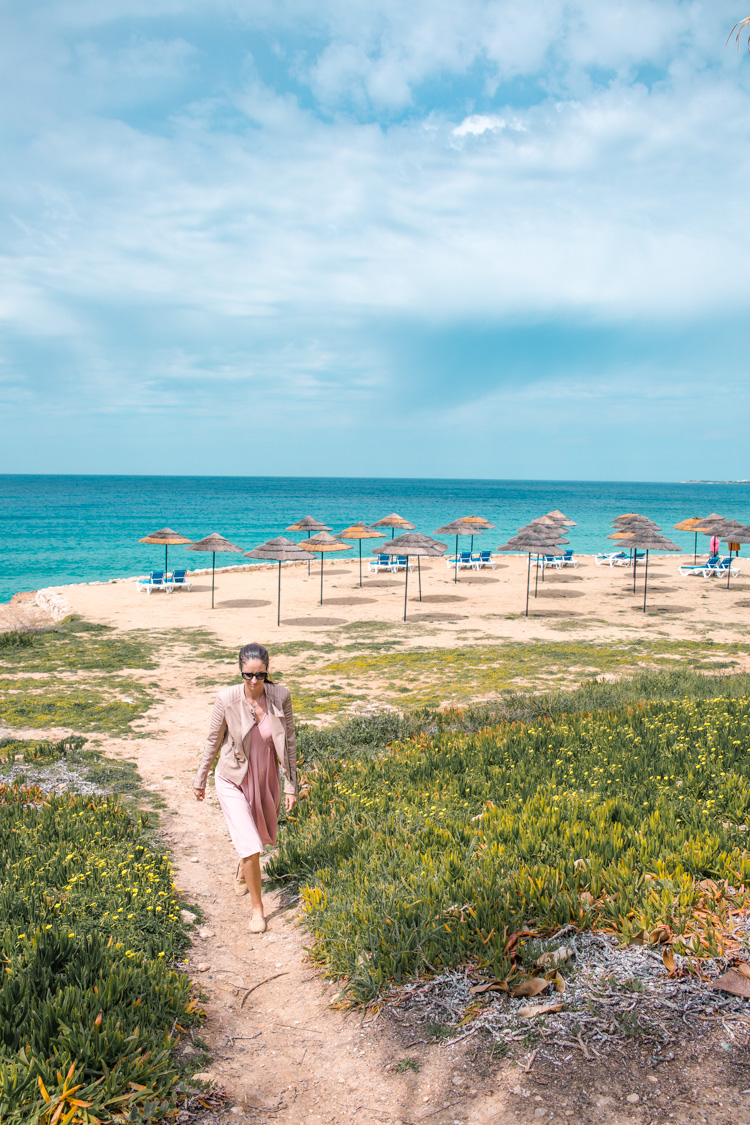 April in Cyprus
April is the Easter month and that means huge celebrations around the island.
Usually, around Easter time there is a drastic change in weather and the weather seems to live up to its reputation each year. In previous years, I've seen hailstones in the middle of the month and temperatures so low that I didn't dare to call it a spring.
From start of the month there is an increased presence of rented cars and quad bikes on the roads, beaches filling up slowly and main strip restaurants getting busy. Planning your holiday for this time of year needs a bit of thought and taking clothes for colder days and evenings.
If you're coming for a holiday this month, you also get a chance to see Easter Orthodox Celebrations on the island. As part of the celebrations, local gather tree trunks and other potential burning material to build up huge bonfires in the villages. While it's fun to watch, you need to keep your distance – first time we observed this we got blasted back to our seats by the fireball.
April is also a great month for exploration and enjoying the usually overcrowded beaches and tourist spots. Visiting places like the Archaeological Park in Paphos, Kourion in Limassol or other well-known places of interest is much more manageable around this time, with decent weather and much fewer tourists.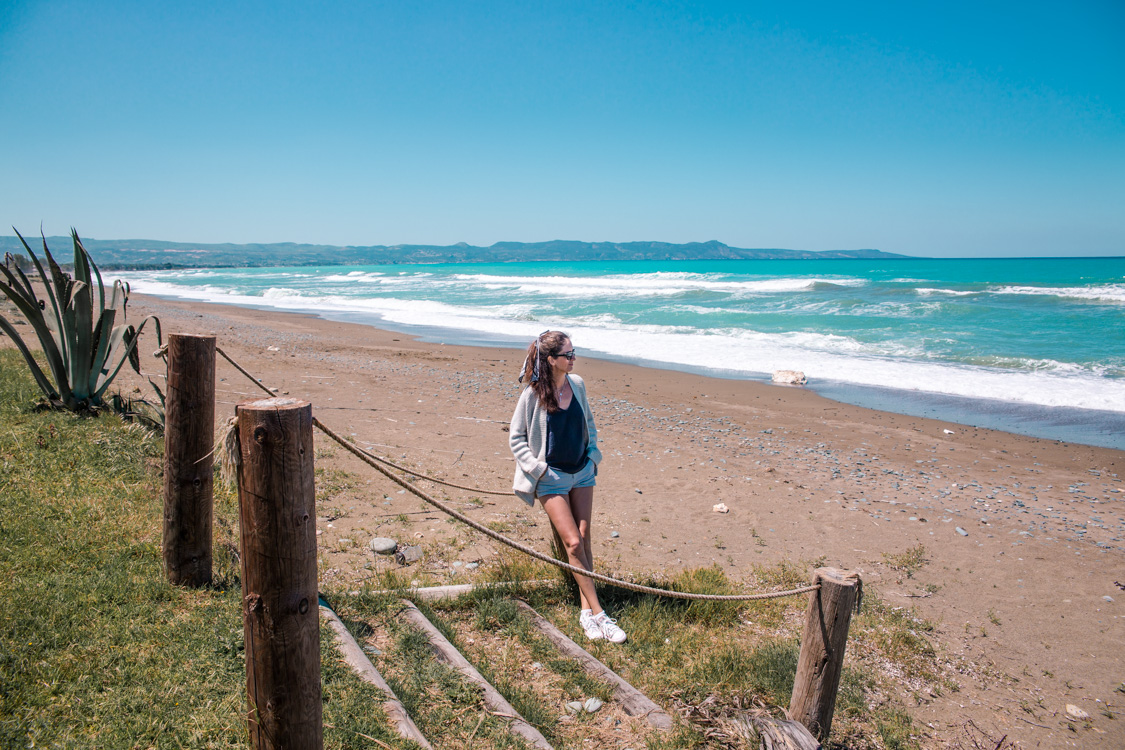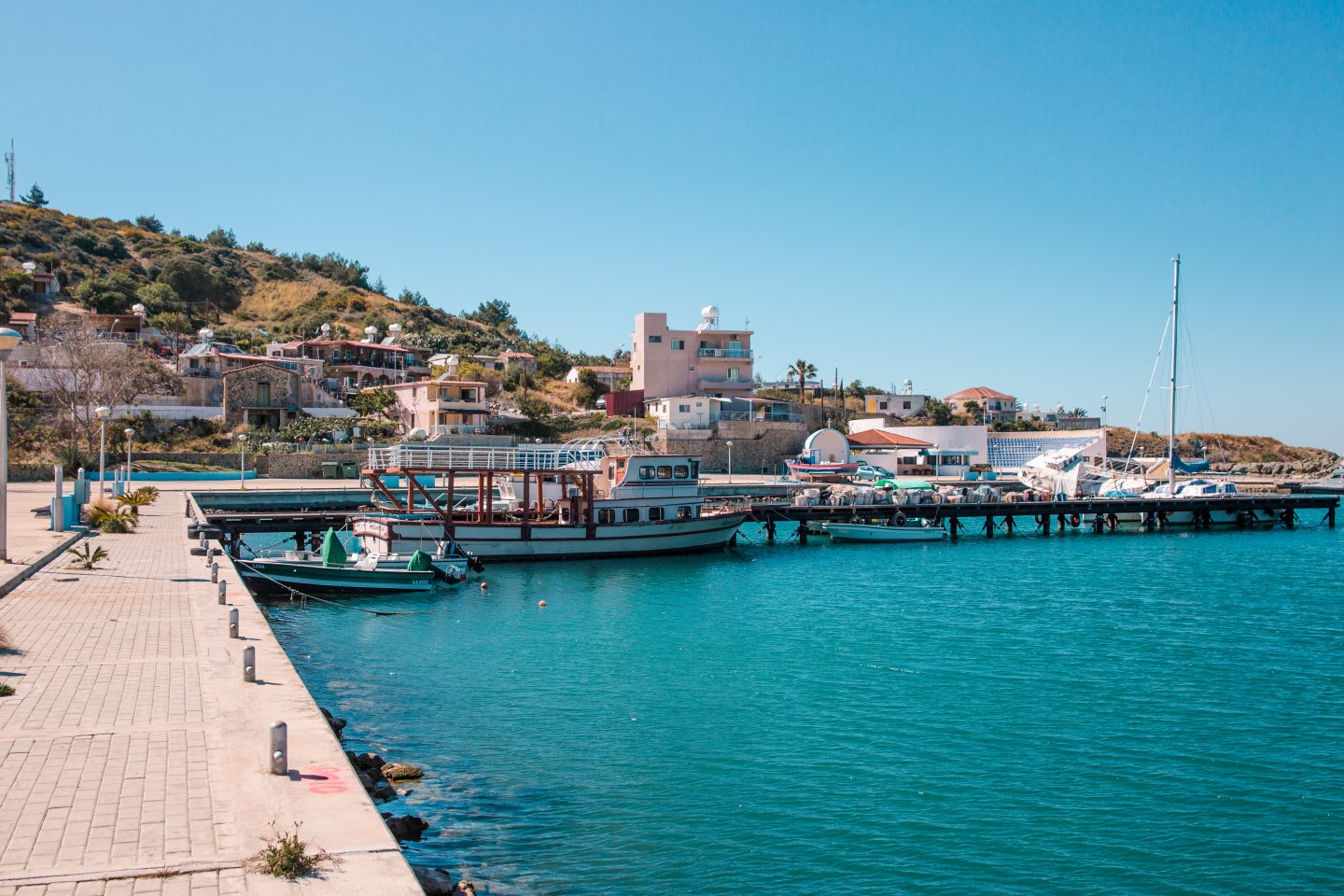 May in Cyprus
May has to be one of the nicest months to visit Cyprus – the weather is more stable, warm but not too hot, and the mass crowds of tourist have not yet descended on the island.
That means more space on the beach, less people in cities and towns and enjoyable weather condition to explore the island all day round.
If you're planning to book a holiday in Cyprus, my vote goes for May, perhaps start of June the latest. Unlike the April, the weather does not have so many crazy spells and the rain season is pretty much done by this time.
The prices are also a lot more competitive as the official start of the season is at the end of the month, so you can grab yourself a nice bargain in terms of accommodation prices and flight tickets.
The sea water also starts to get to the temperature that's acceptable to most people and water temperature is rising the closer you get to June.
May is also your best chance to see the island in full bloom and still very green, before the sun burns everything in the summer months.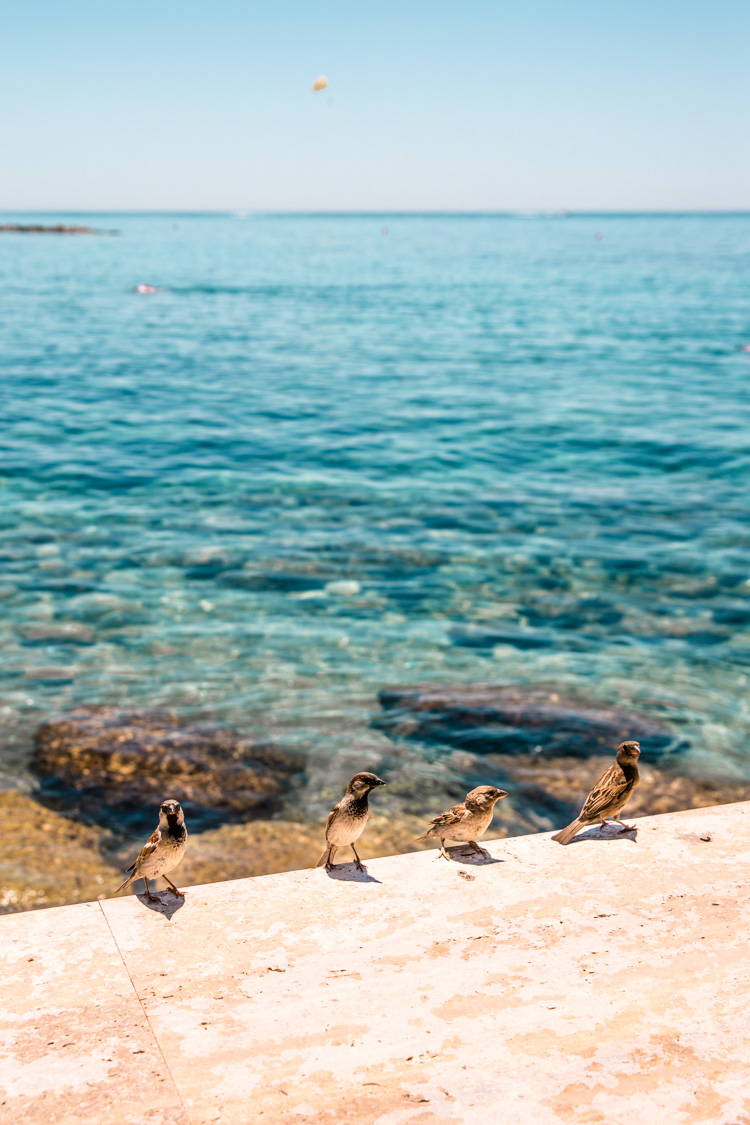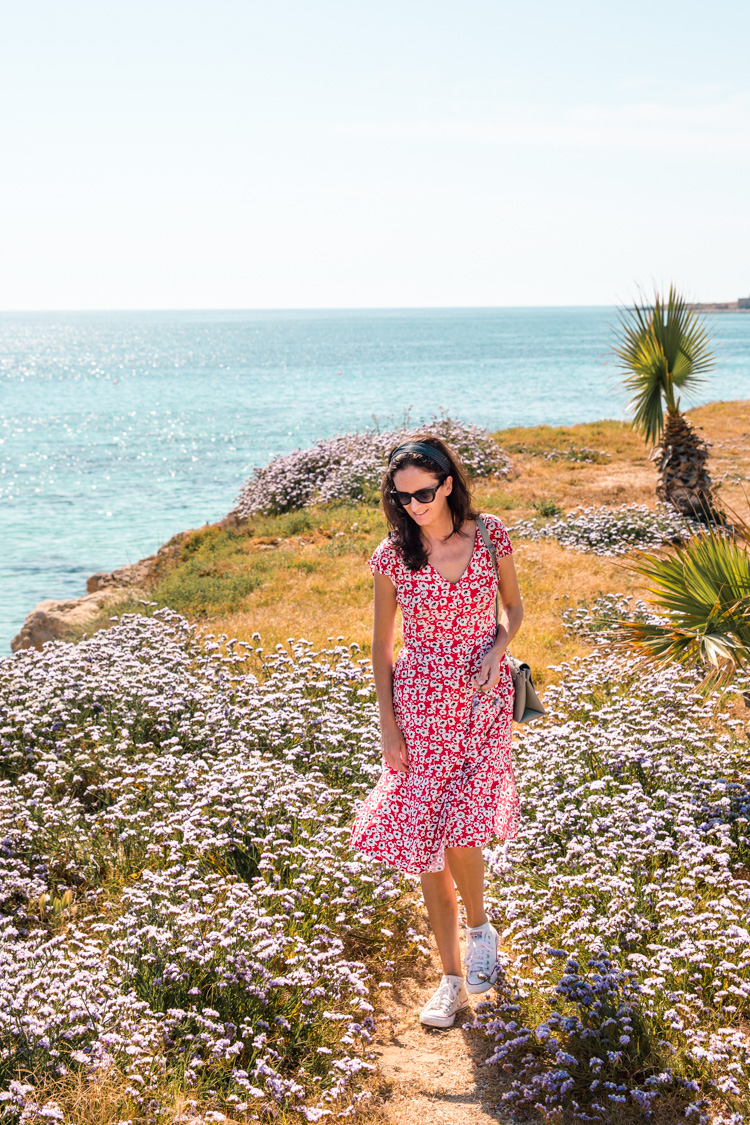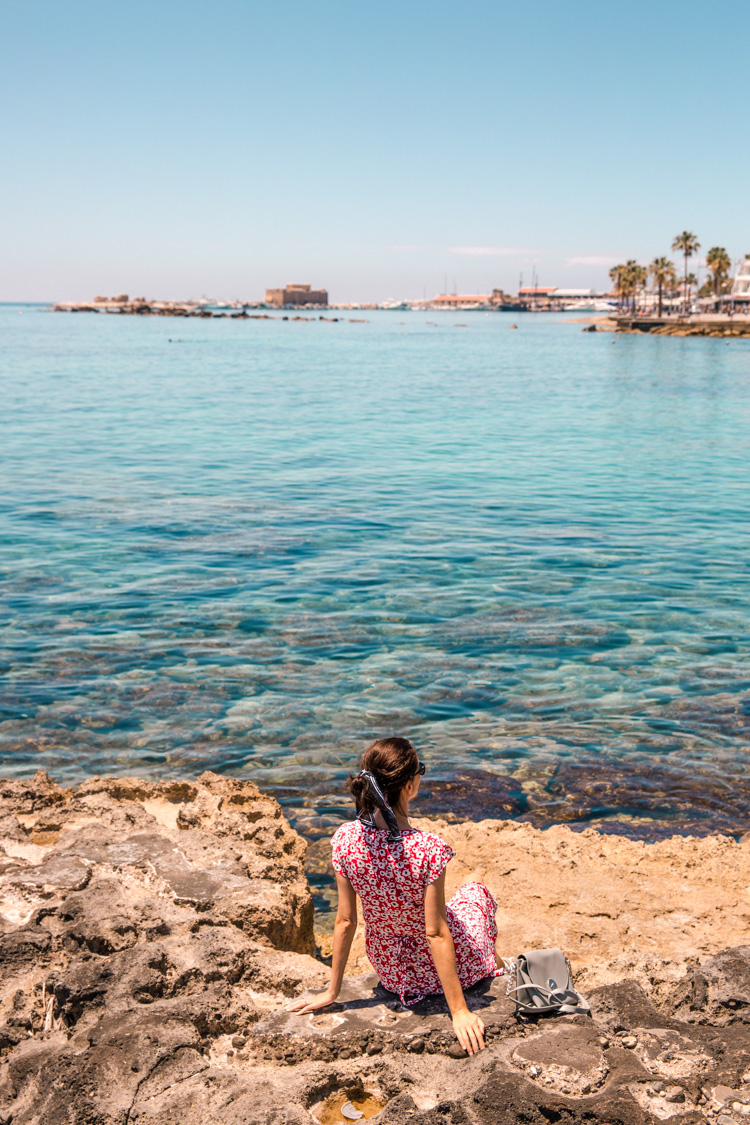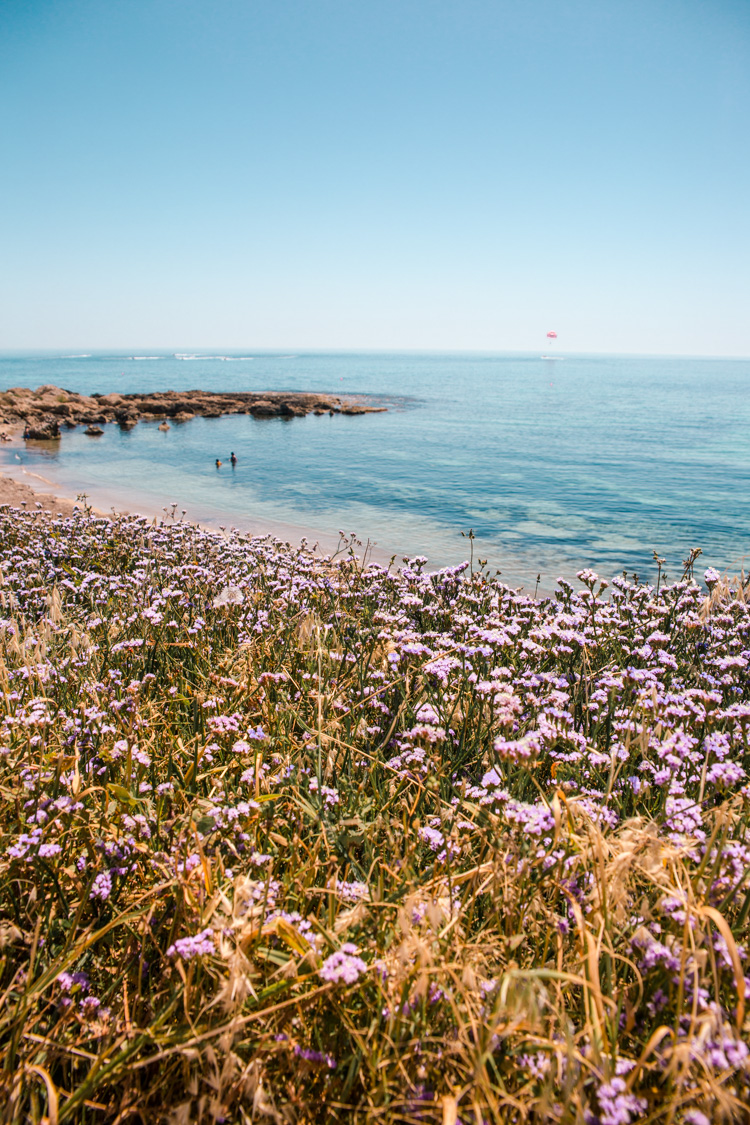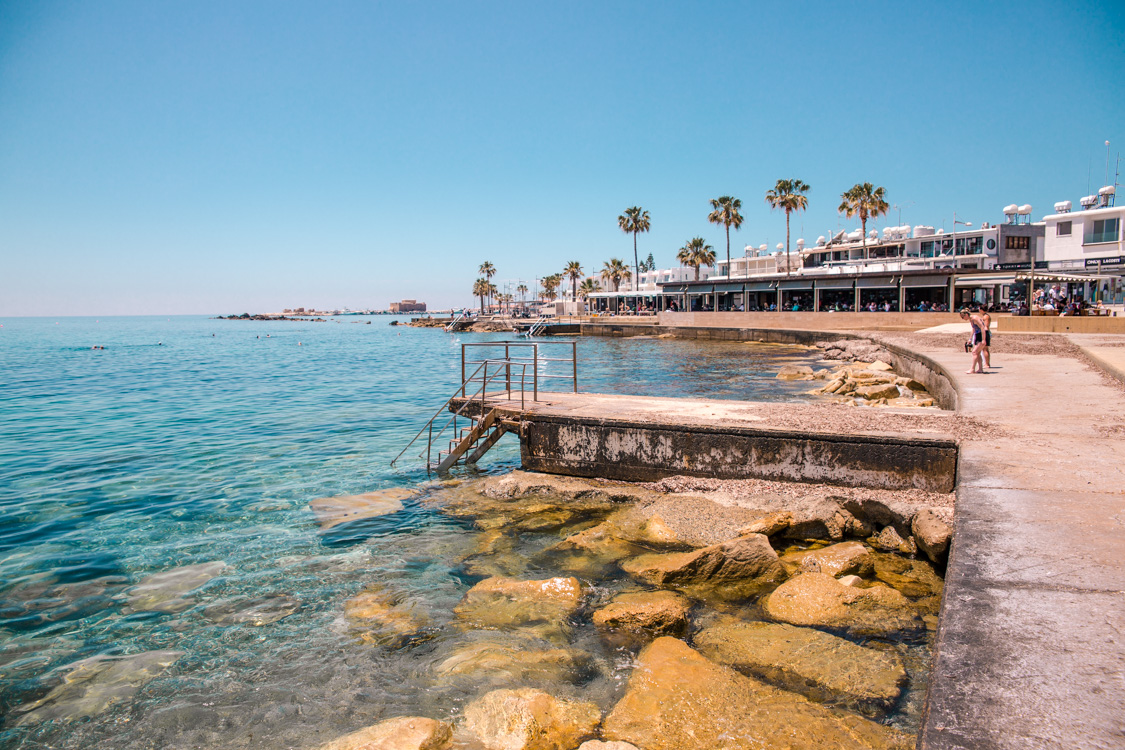 June in Cyprus
June is officially the start of the busy season in Cyprus, with lots of tourists arriving start of the month to enjoy a summer holiday. The temperatures are starting to go above 30C and there is not a drop of rain in sight.
This is one of the first months when you can see lots of flight options in and out of Cyprus and the prices also soar higher. Water temperature is perfect for swimming and beaches are already set up for sunbathing with sun chairs and umbrellas ready for hire.
June is still a very pleasant month to explore some of the historic sights that are hard to see in the middle of the summer because of the temperatures.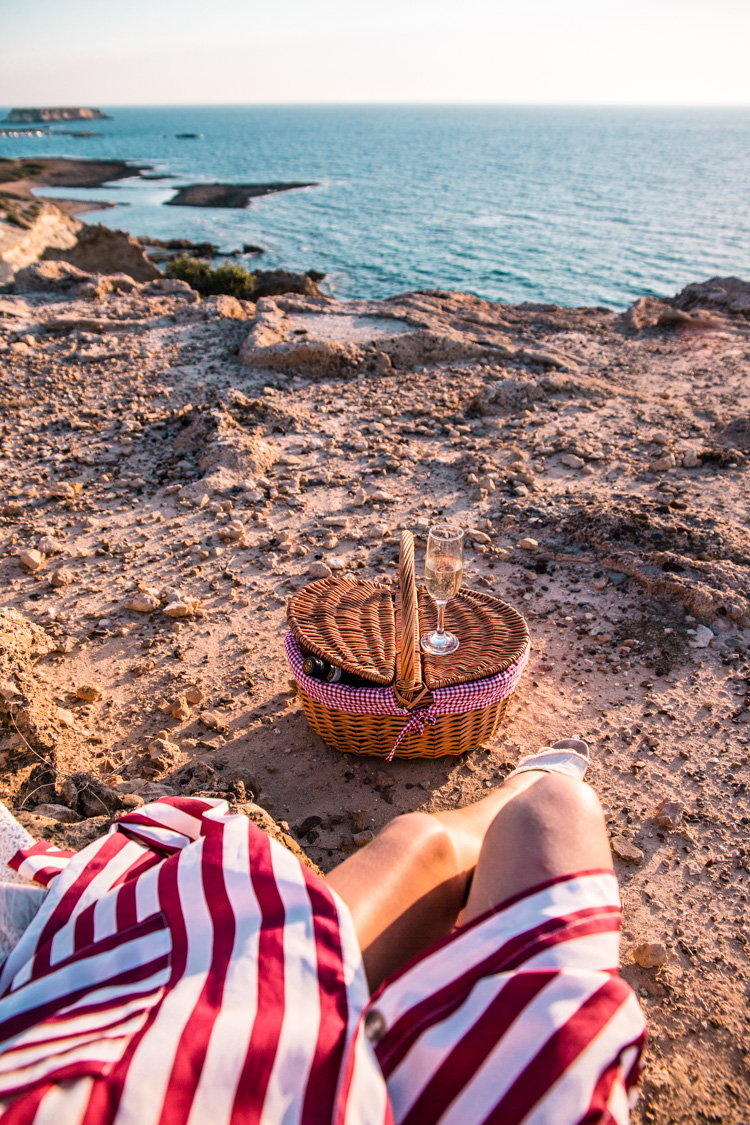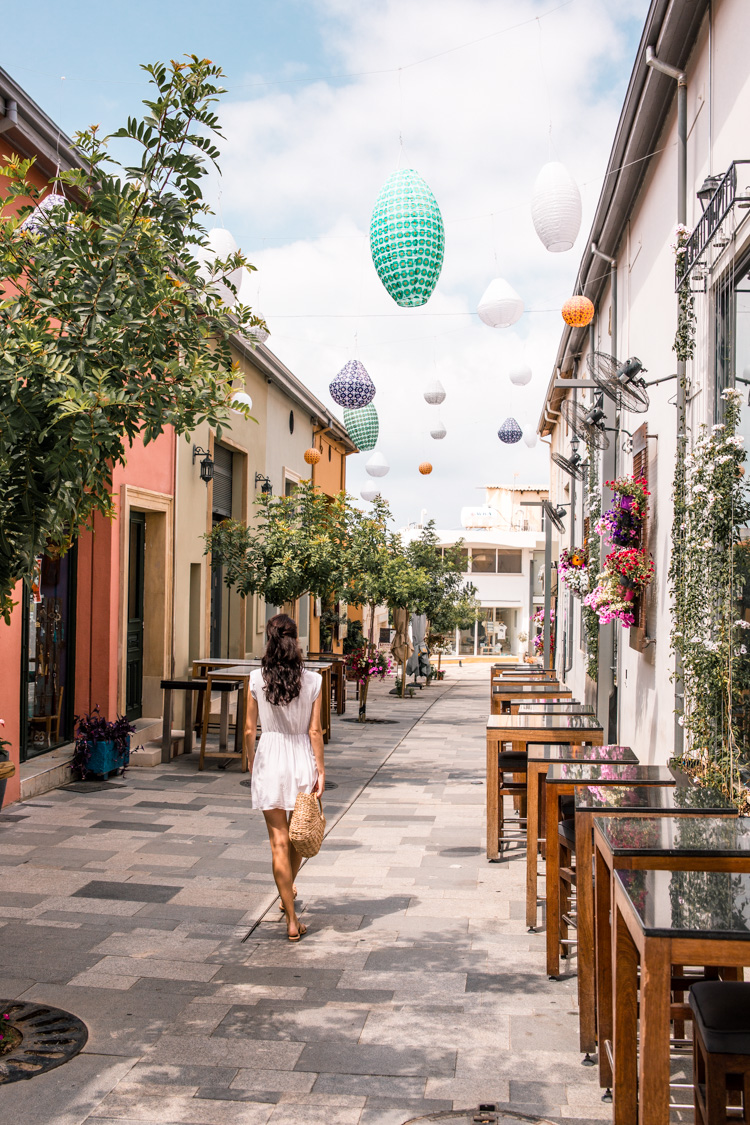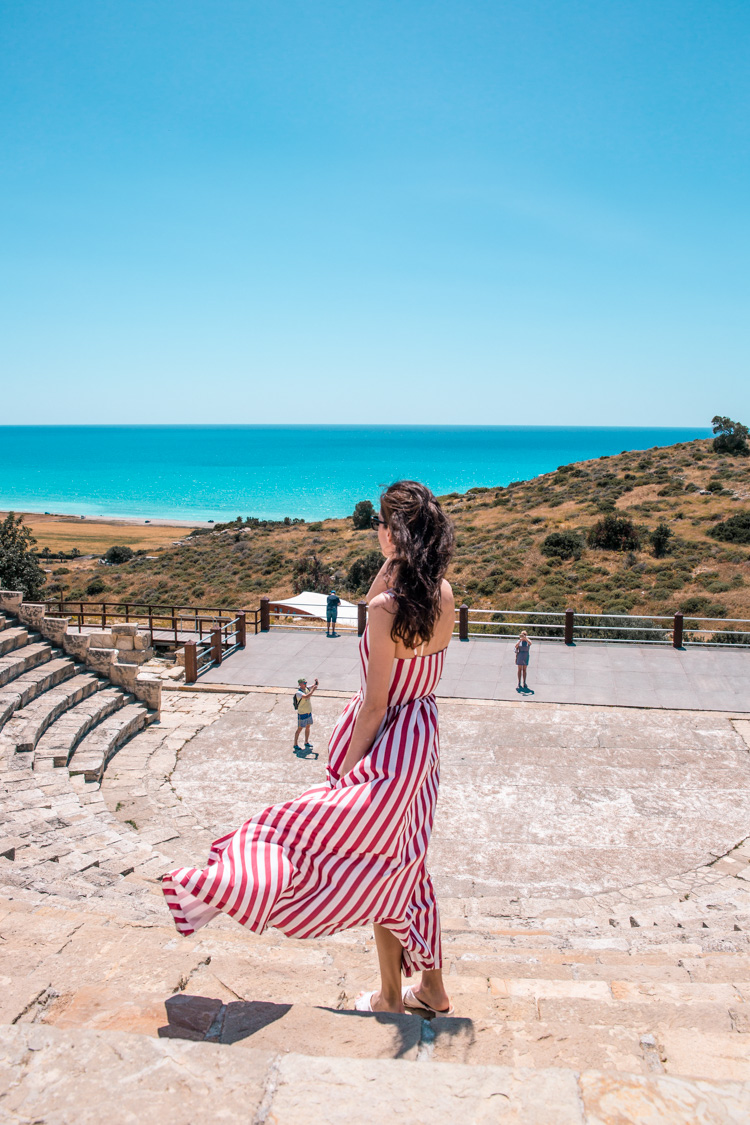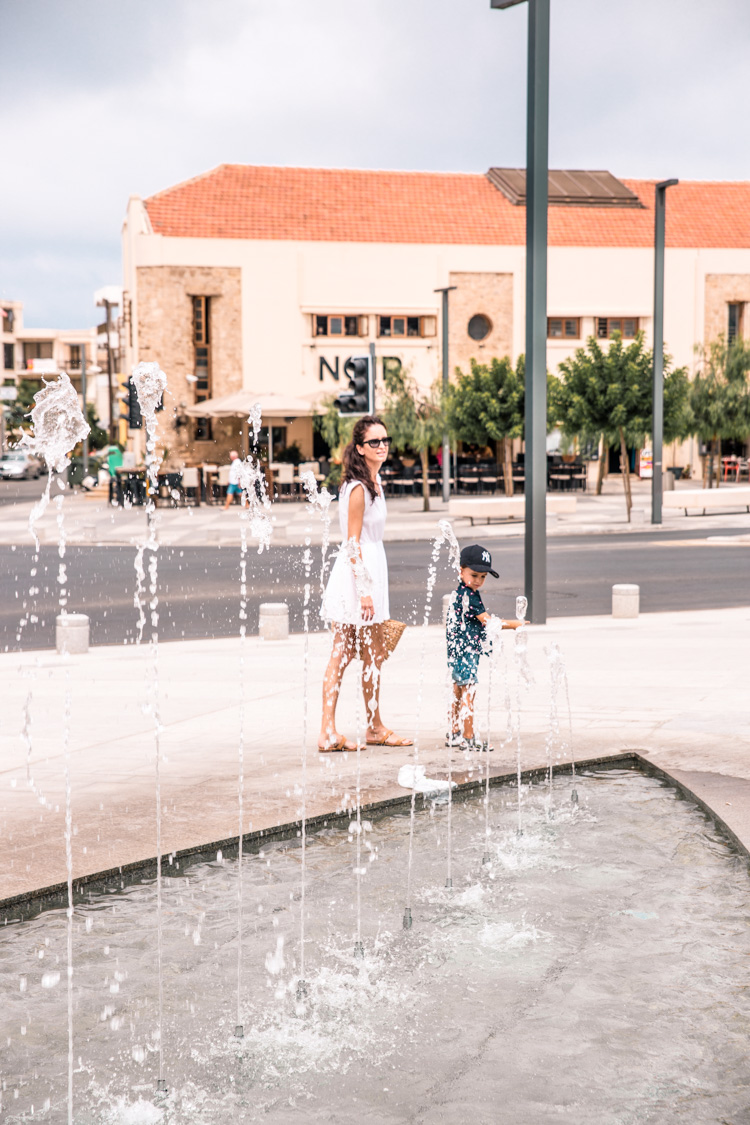 July in Cyprus
July, as you would expect, is one of the hottest months in Cyprus.
Also one of the most expensive ones as it's the middle of the high season. Beaches get very crowded, there is a lot of traffic and rented cars on the roads and airports are very busy.
After a few days at a beach you will feel like you're done with the sun – in that case, head to the Troodos mountains and villages to cool off – they are the perfect escape from scorching summer days.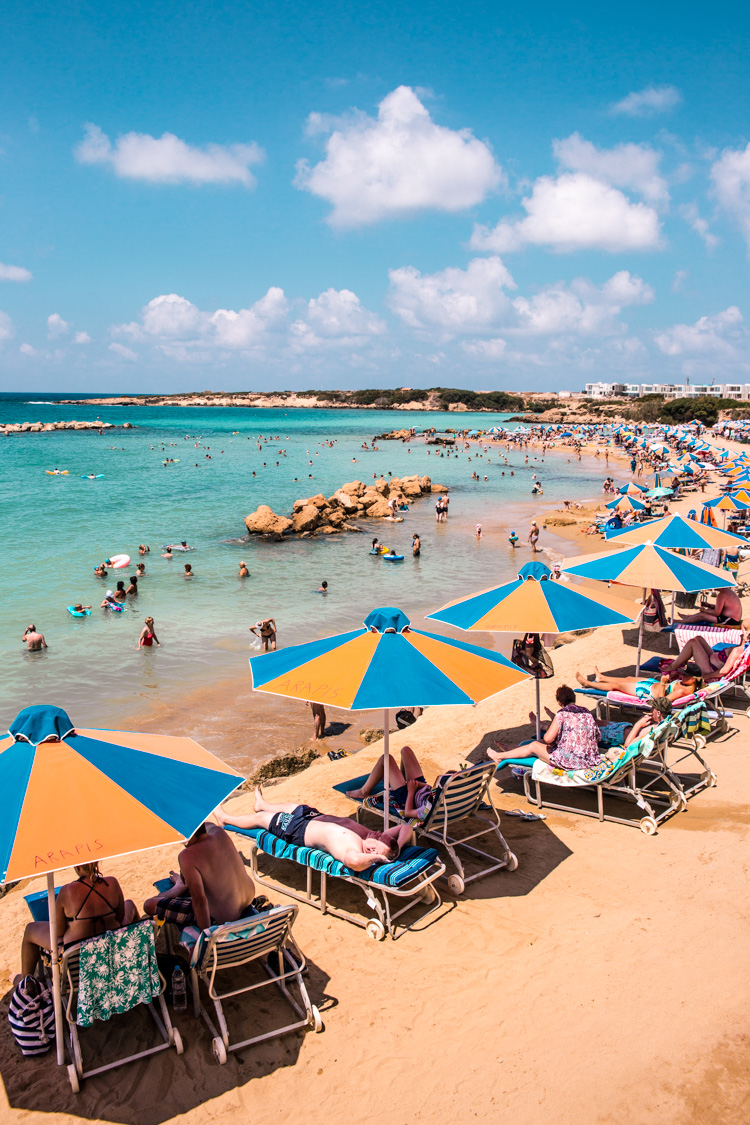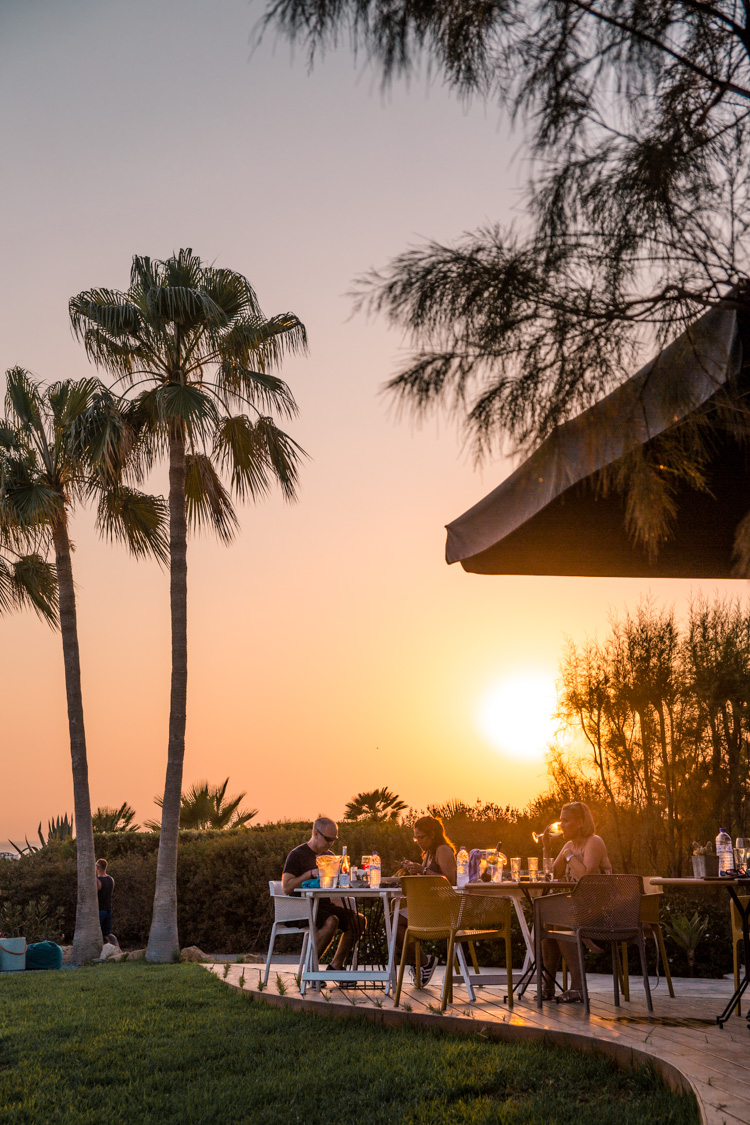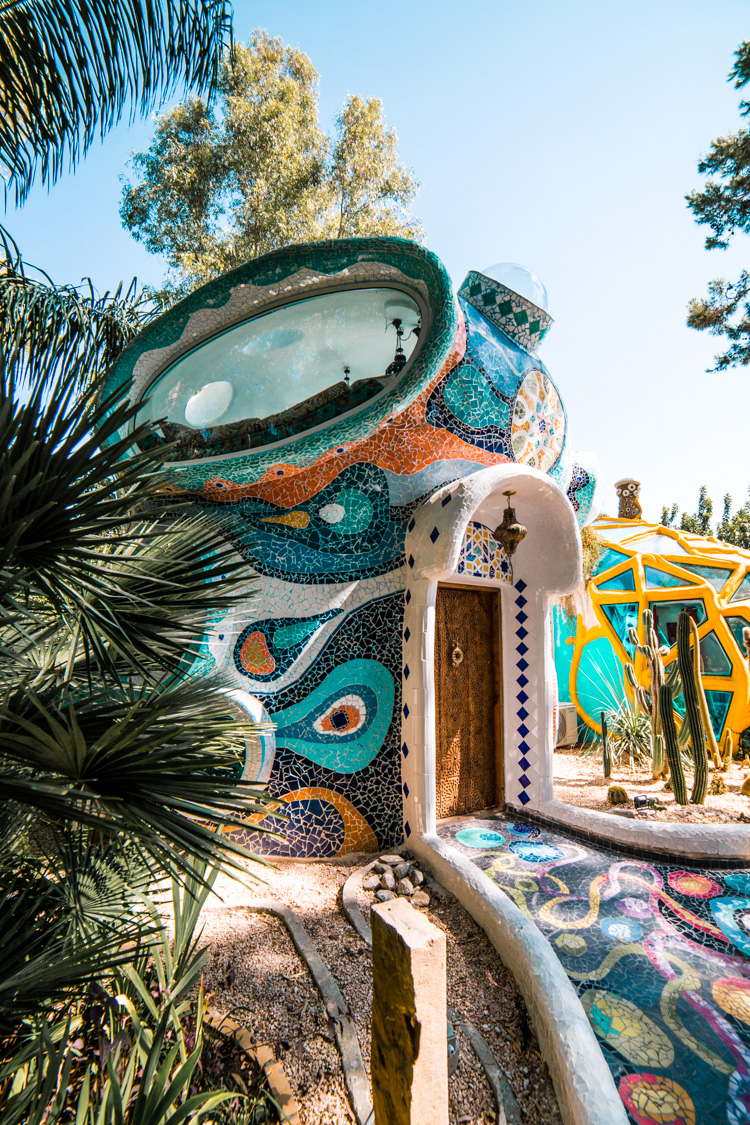 August in Cyprus
August together with July is one of the busiest months for the island, when the number of tourists arriving reaches the peak and hotels are operating at their maximum capacity.
If you're coming during one of the hottest months of the year, you should plan your holiday with some out of the sun exploration options – like hiking in Troodos mountains, visiting the villages or wineries.
You're almost guaranteed not to see a drop of rain or a cloudy day in August. But it does get very hot – over 35C is quite usual.
PS – If you're not staying in a hotel but AirBnb or rented villa, make sure you check your air-conditioning agreement or electricity conditions. Some places make you pay extra for electricity and if you're using air conditioning in the summer, it can rank up your final bill quite substantially.
I've also seen some apartments that don't ask extra for electricity, but set up air-conditioning units so they automatically switch off after one hour, without you being able to edit the settings.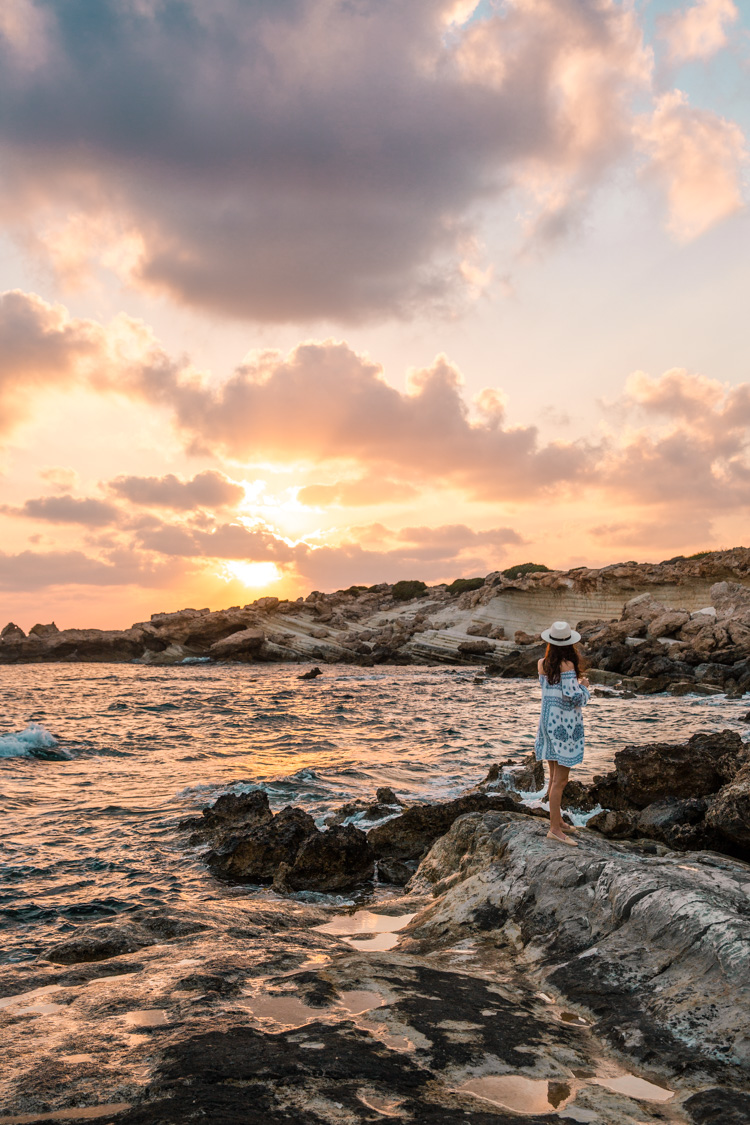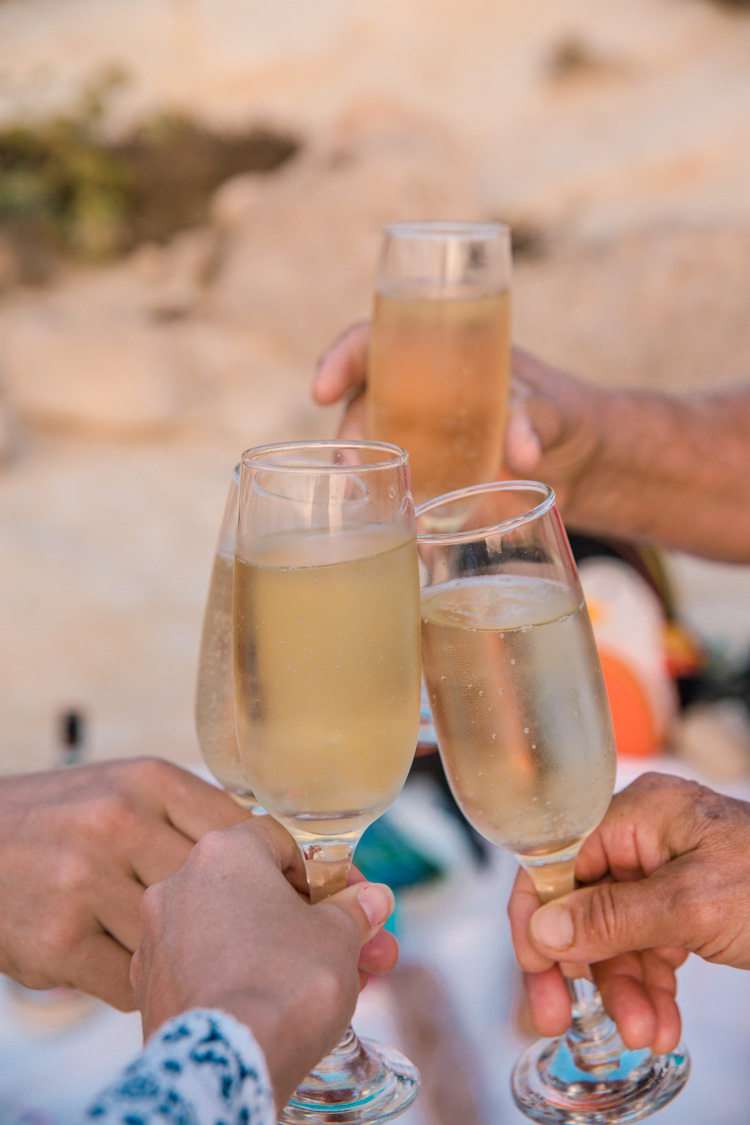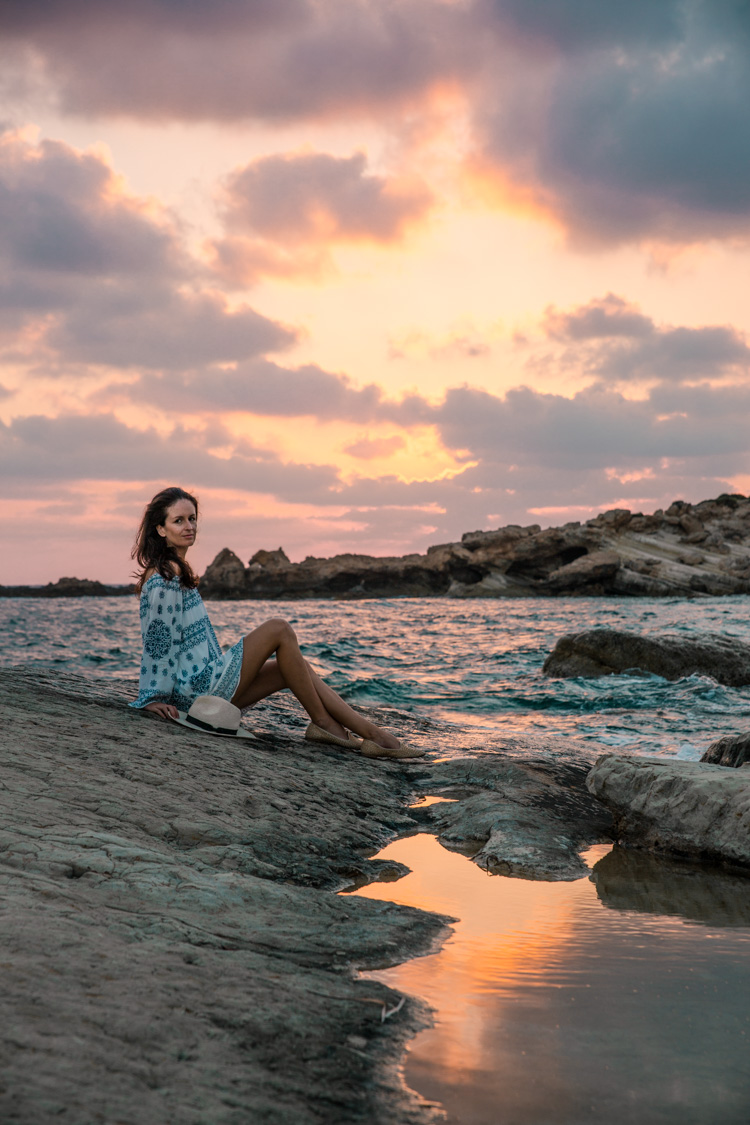 September in Cyprus
While rest of Europe enjoys the start of autumn, it's very much still summer in Cyprus. The temperatures are still higher compared to rest of Europe and sea water is warmer than ever.
Even though the days are getting shorter, September usually sees less crowds and more space to enjoy the island by yourself.
The prices also start going down in September, signalling the start of shoulder season.
In September you can have it all – hot sunny days by the sea but also cool air and chilly mornings in the mountains.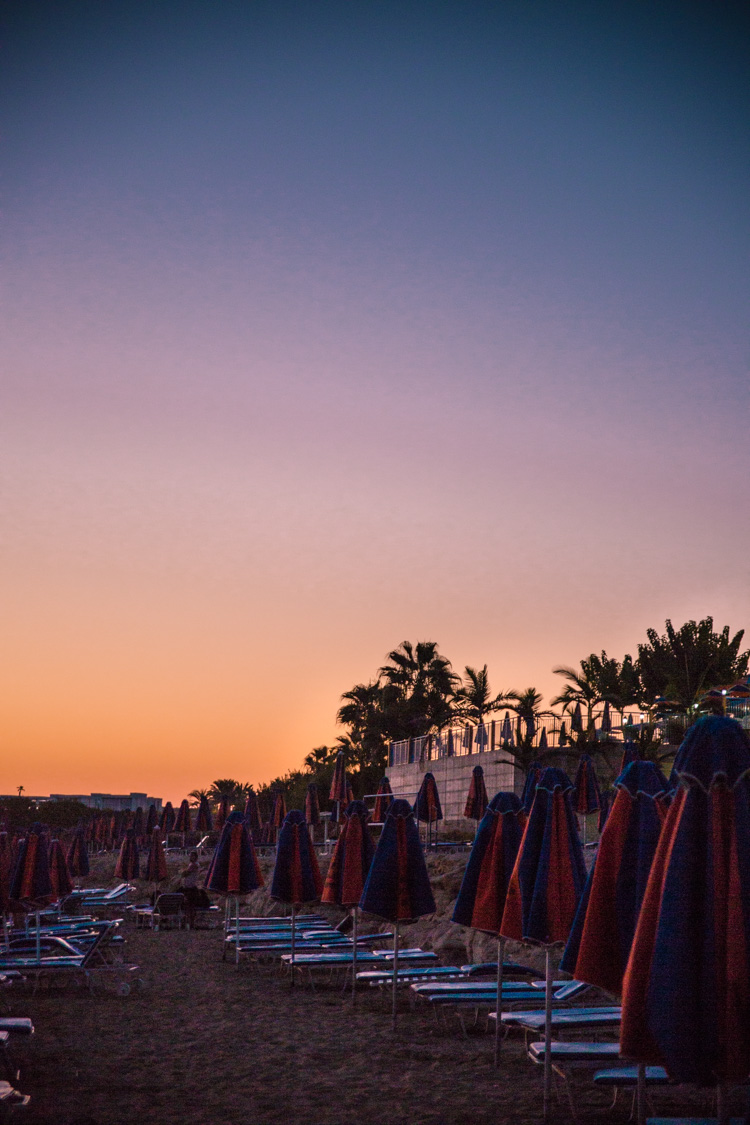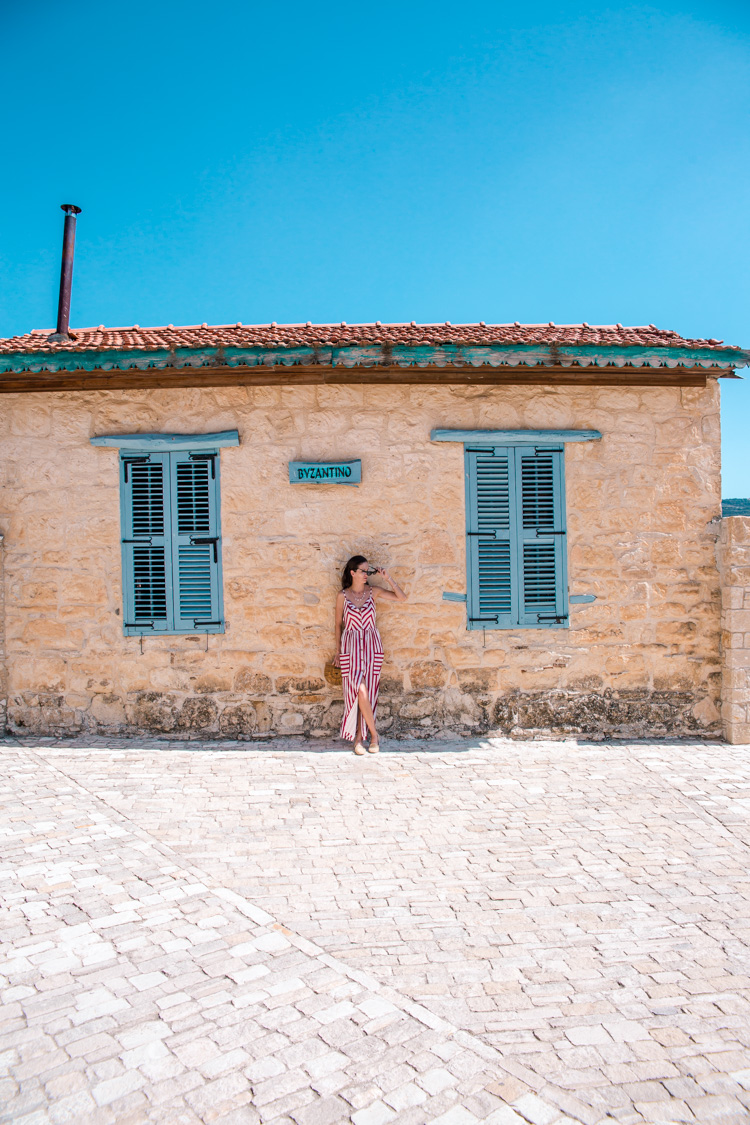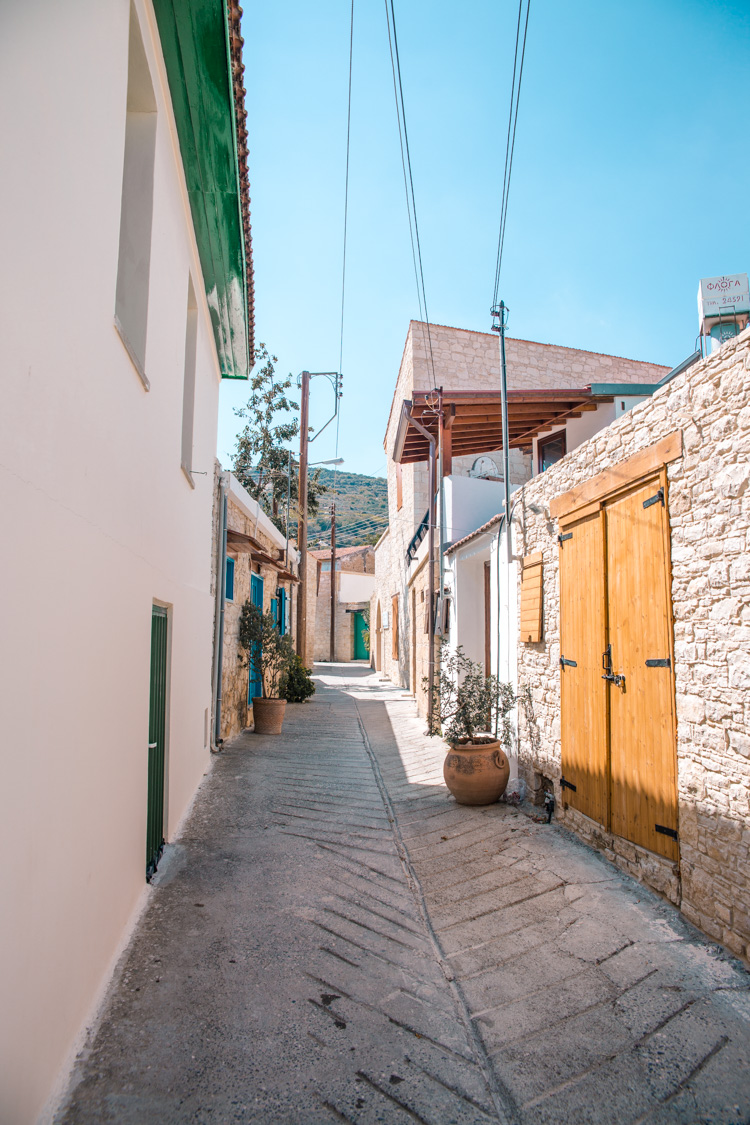 October in Cyprus
October is one of the best months to visit Cyprus. The day temperatures are still perfect for sunbathing and swimming in the sea, and the sea water is still very warm. Evenings and early morning are colder than in September but not that cold that you would need a jacket.
Streets are less crowded, even though tourists seem to be arriving more and more for the October holidays. Cyprus Tourism Organisation seems to be actively promoting Cyprus as a winter destination, so we can all expect that with the coming years, even October will feel like the middle of the summer, at least in terms of the number of tourists.
Paphos is generally one of the least crowded places on the island and the shift in tourist season is very noticeable. Popular hot spots like Ayia Napa are still full in force and you can bet your money on the fact you won't be alone on a beach. Restaurants are still busy, but not overcrowded as it was just a month ago. Generally, it feels a little easier to breathe and enjoy the island after the main wave of visitors passed.
October is also one of the first months when you can get some good deals on accommodation and flight tickets as the shoulder season starts.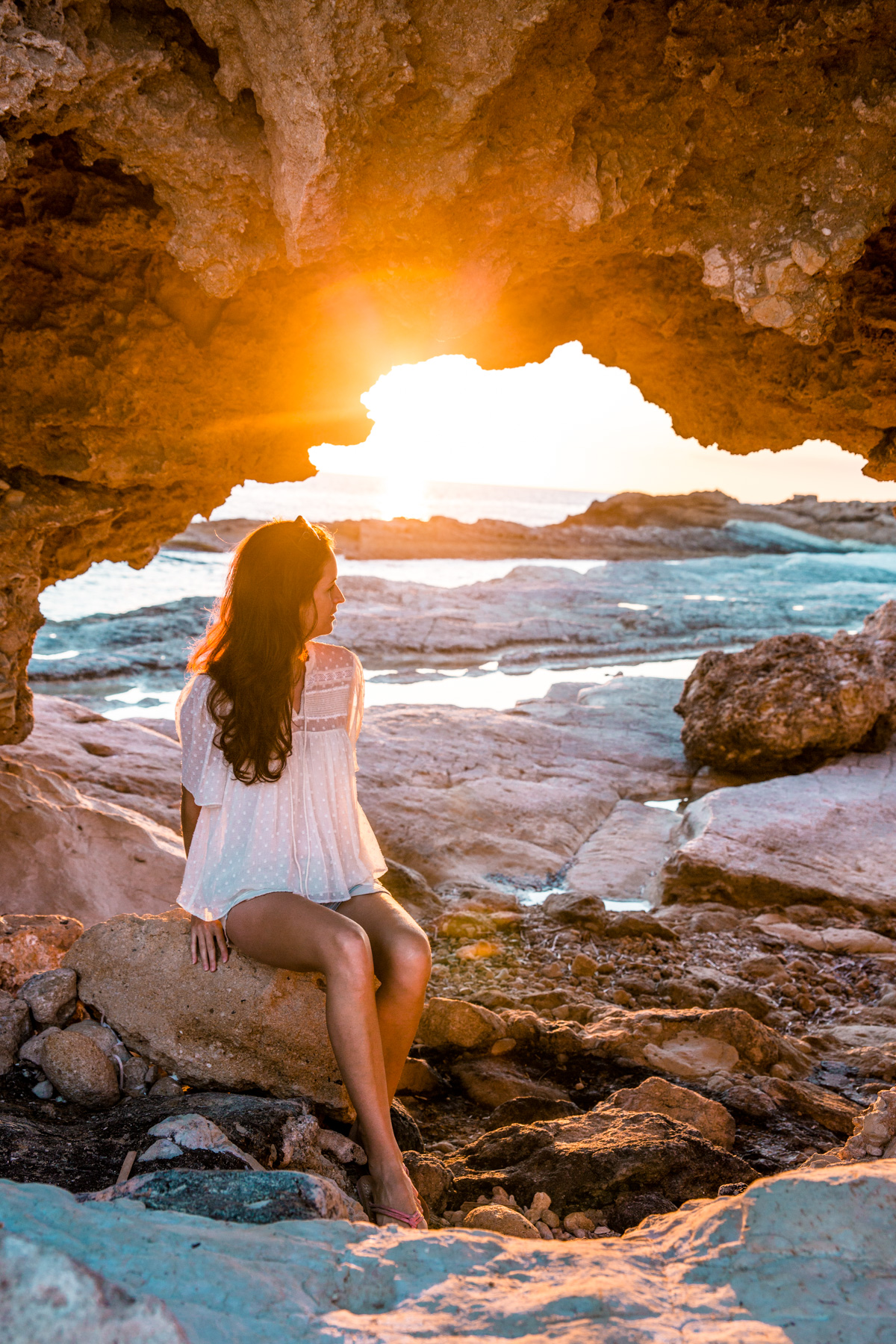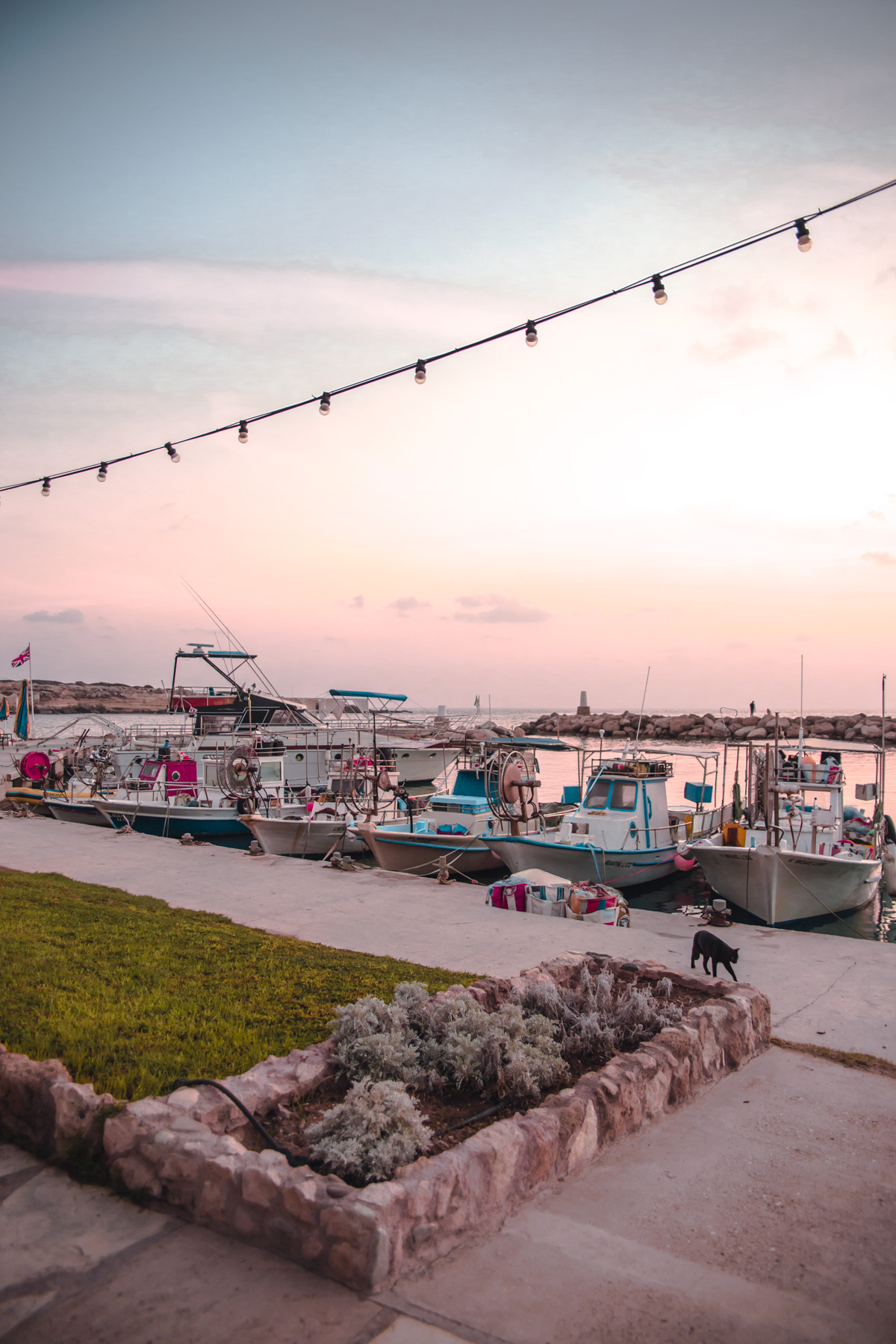 November in Cyprus
November usually means the arrival of the first few proper rainy days and if you live on the island, you can't help but to get excited. After a very warm October, Cyprus is finally ready to embrace what rest of Europe would consider an autumn weather.
Start of the month can be still pretty pretty warm, sunny with not a single raindrop in sight. The second half of the month is where the autumn weather finally starts.
As it normally is with rainy days in Cyprus, they come and go pretty quickly. You can have a two-hour downpour in the morning, and glorious sun for rest of the day.
In general, the first half of November is pretty nice with warm days and slowly dropping temperatures, but the second half is pretty unpredictable.
November is great for the last chance of sunshine before you fully embrace winter – just book your trip for start of the month to increase your chances for good weather conditions.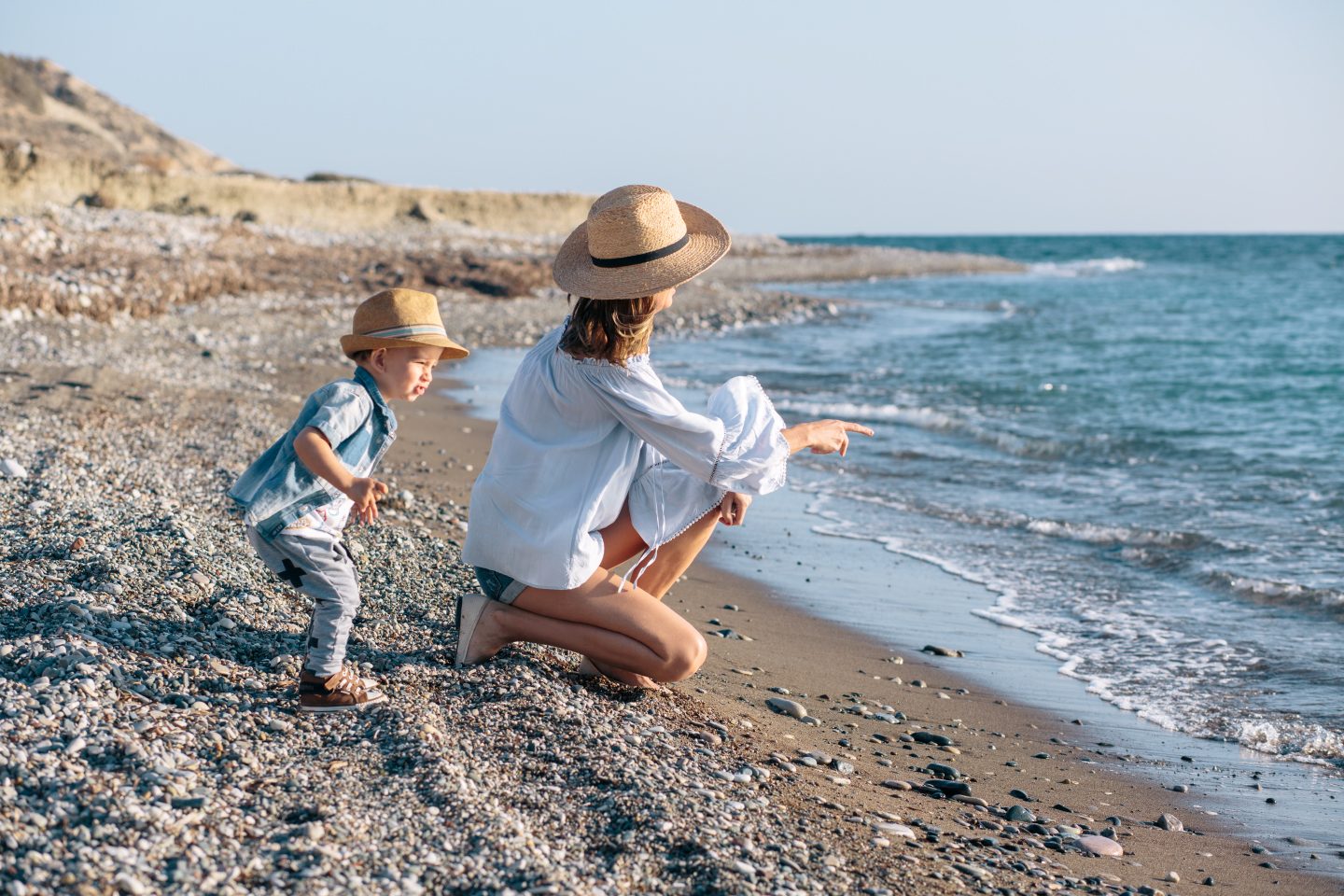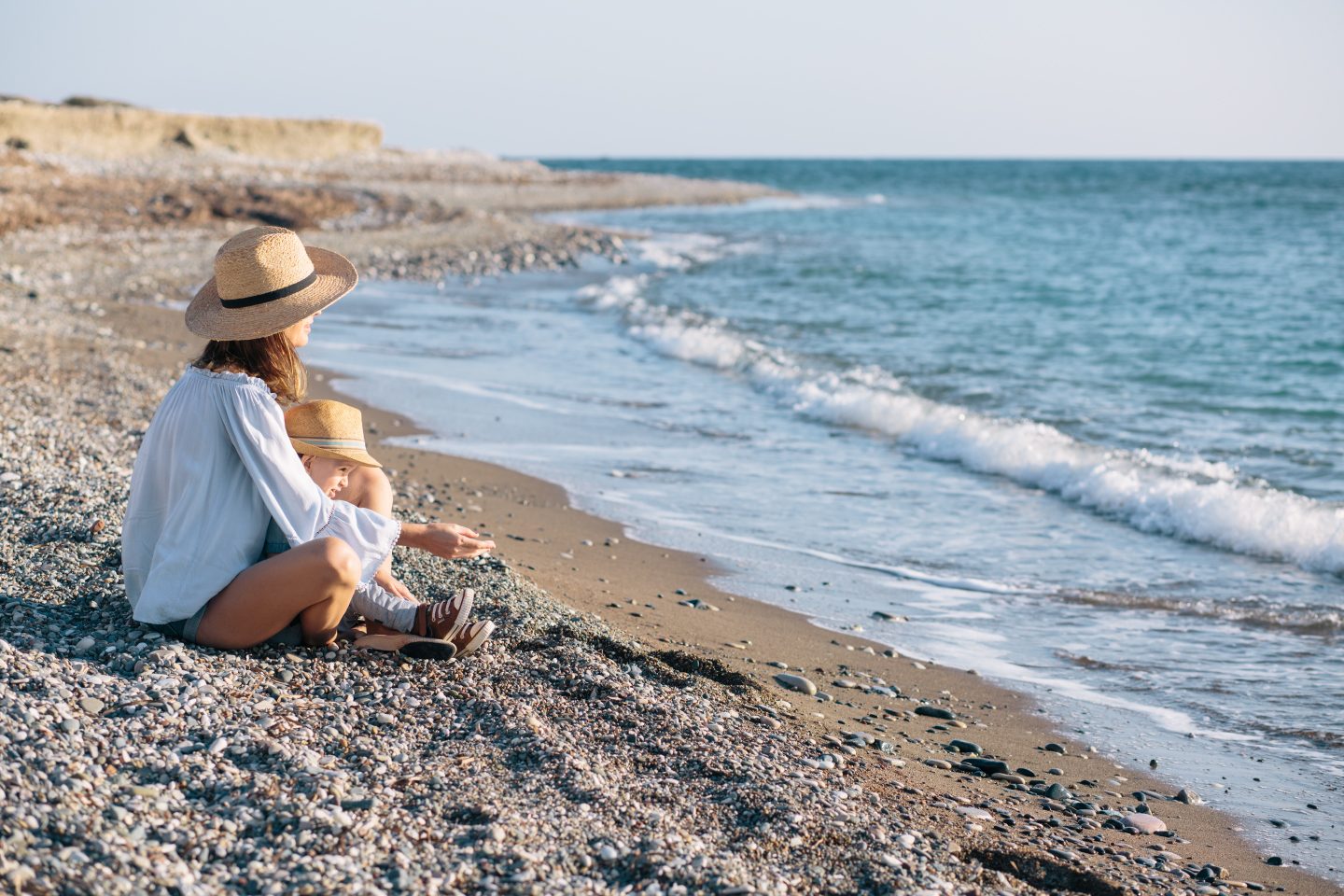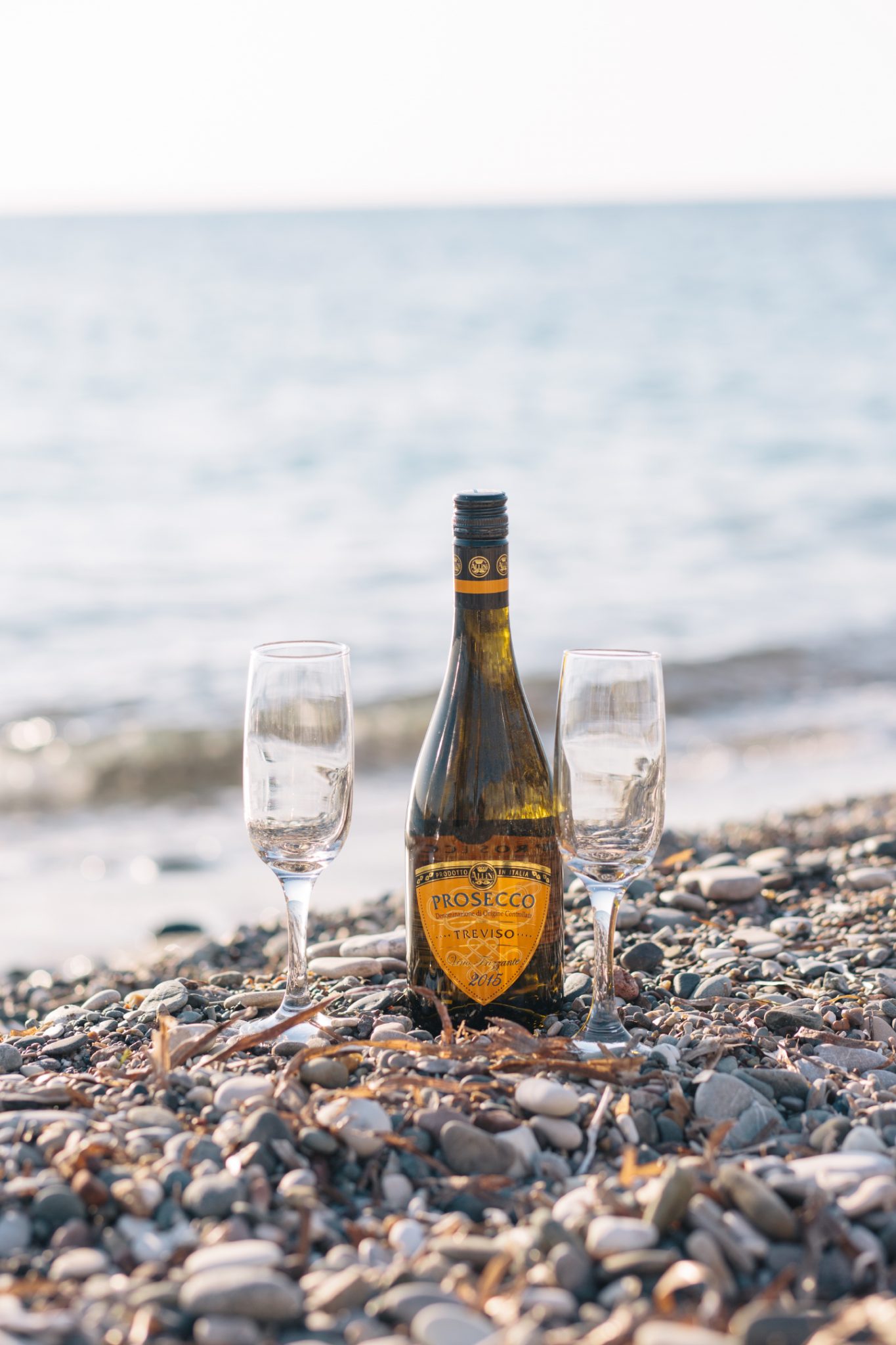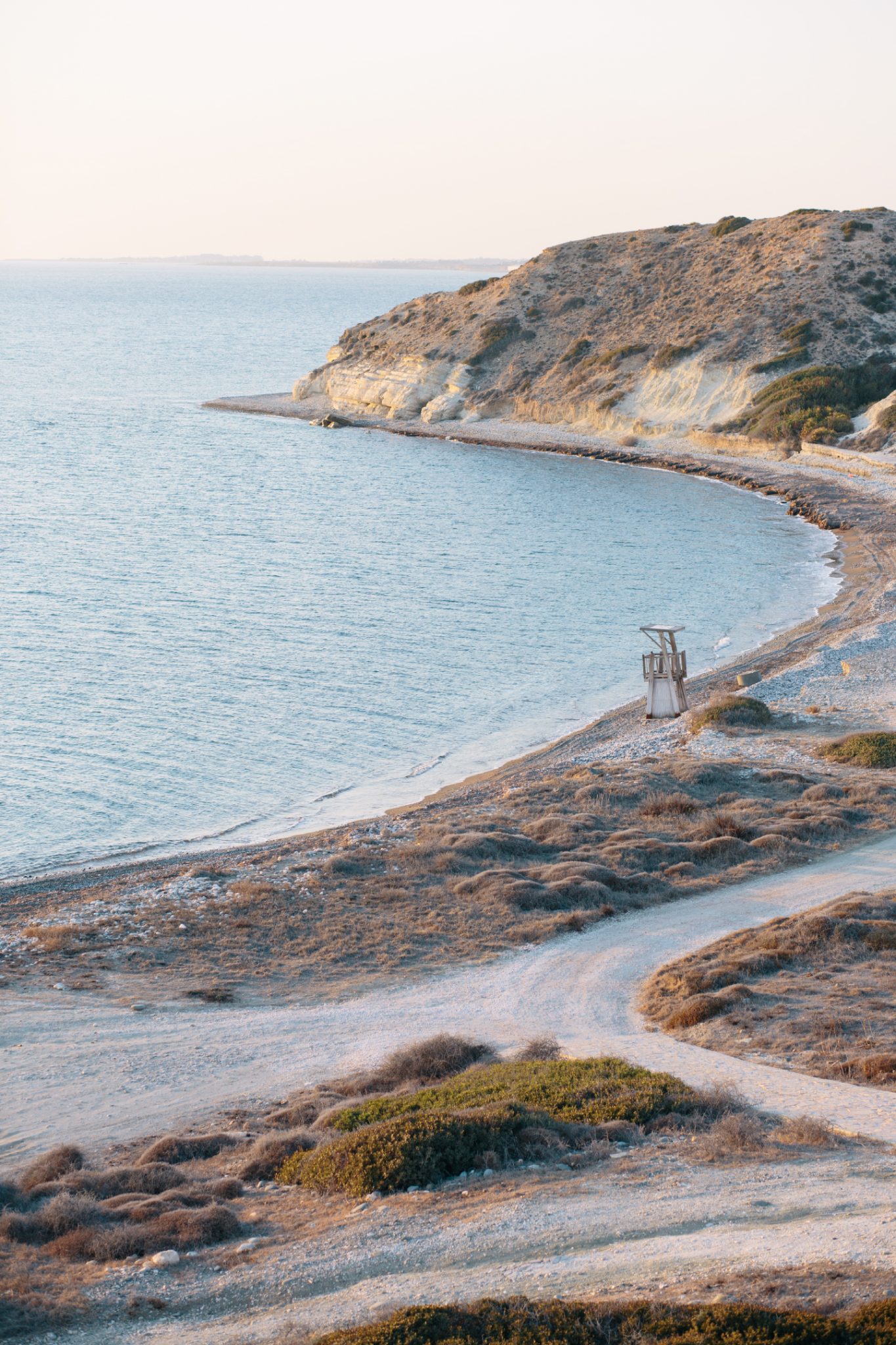 December in Cyprus
December can be probably characterized as a very moody month with quick weather changes and often quite extreme.
It can start with a gloriously sunny weekend followed by a very stormy weather and a few rainy days in a week. And by storm, I mean those nasty ones that make your house shake. Torrential rain with flooded streets and lots of mess from the strong winds are quite a common sight.
For those who are looking to visit Cyprus in December, if you space your holiday out in more than a week, it will give you a decent chance to experience both the good and bad.
A word of warning if you're booking a rented accomodation in winter – most houses or flats in Cyprus do not have central heating of any kind. Keep that in mind when checking your acommodation options as heating up a room with air conditioning unit is not exactly the same as having the heating on.
Villas with large open spaces and high ceilings are hardest to keep warm in the winter. If possible, choose those that have at least fireplace.
Holiday in Cyprus in December is generally very cheap, but flight options are also very limited.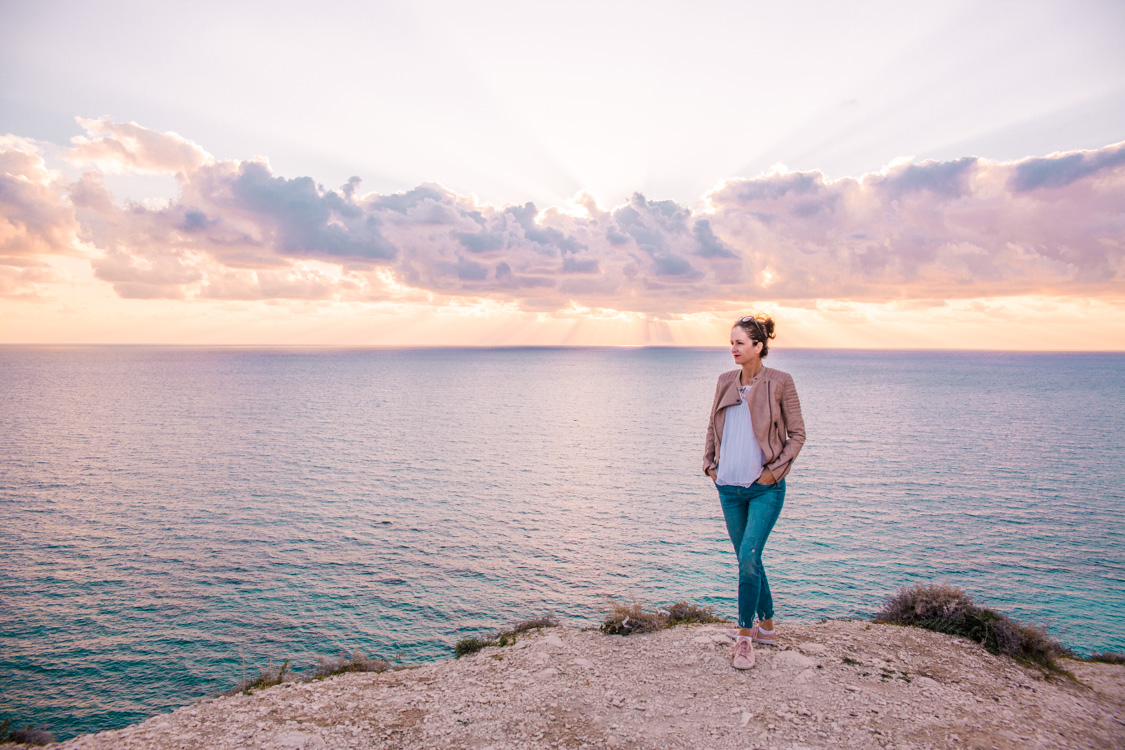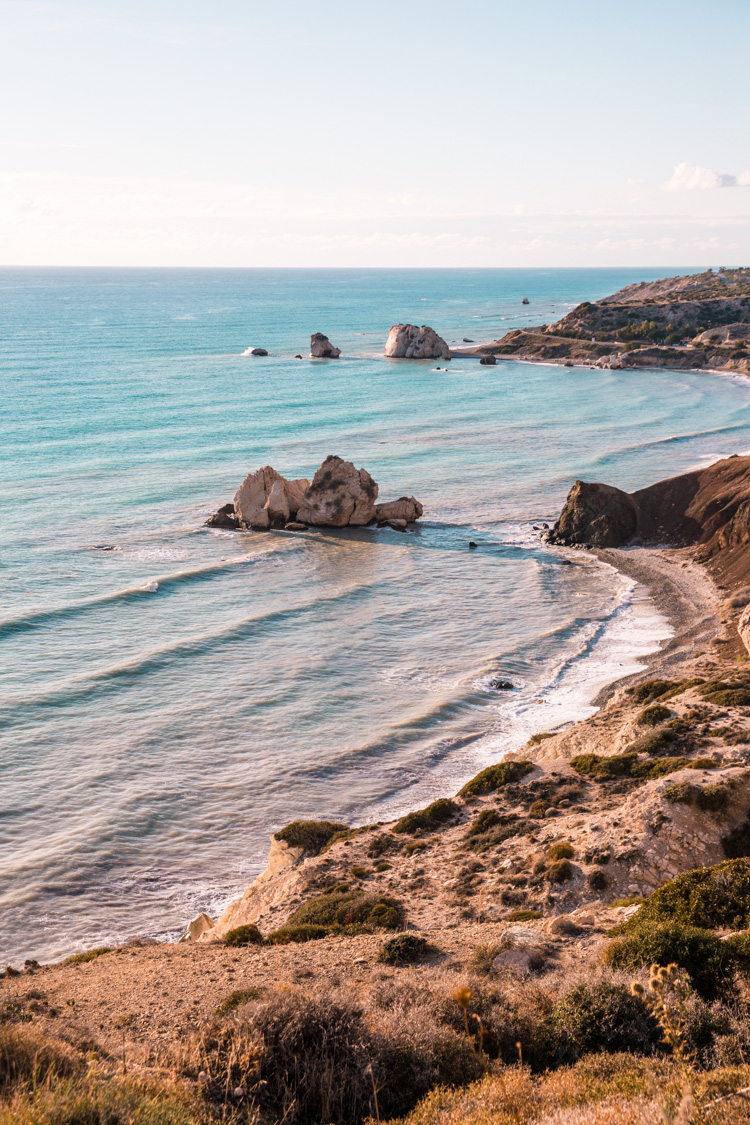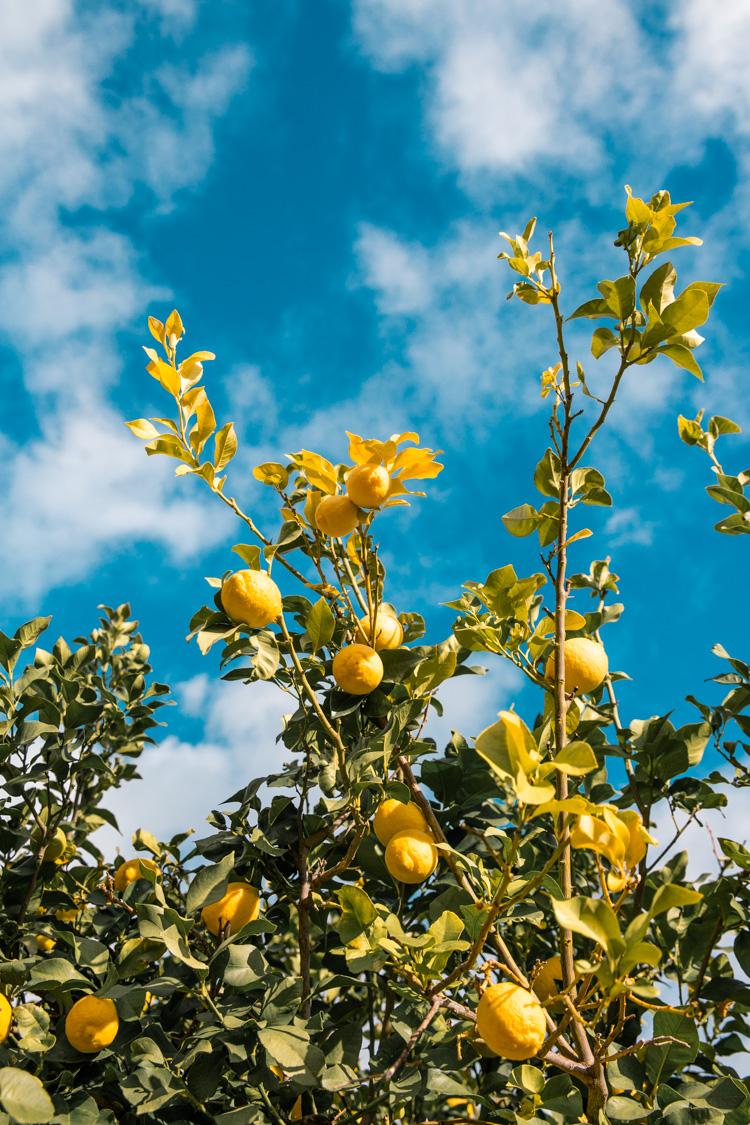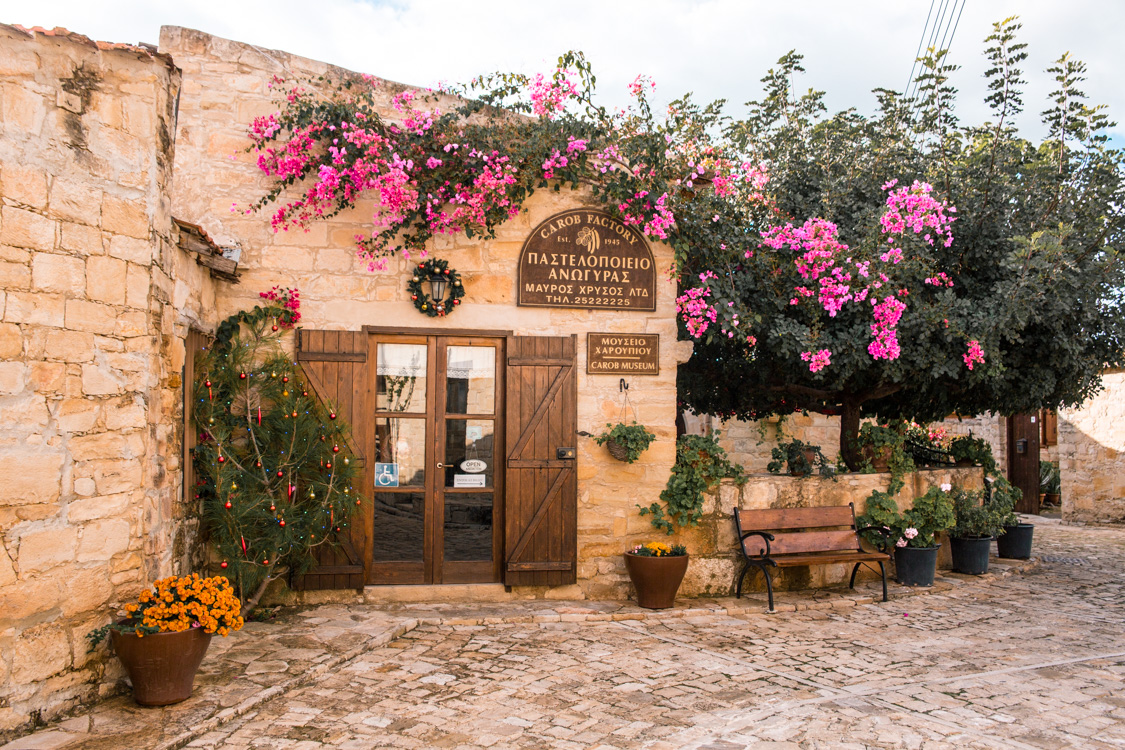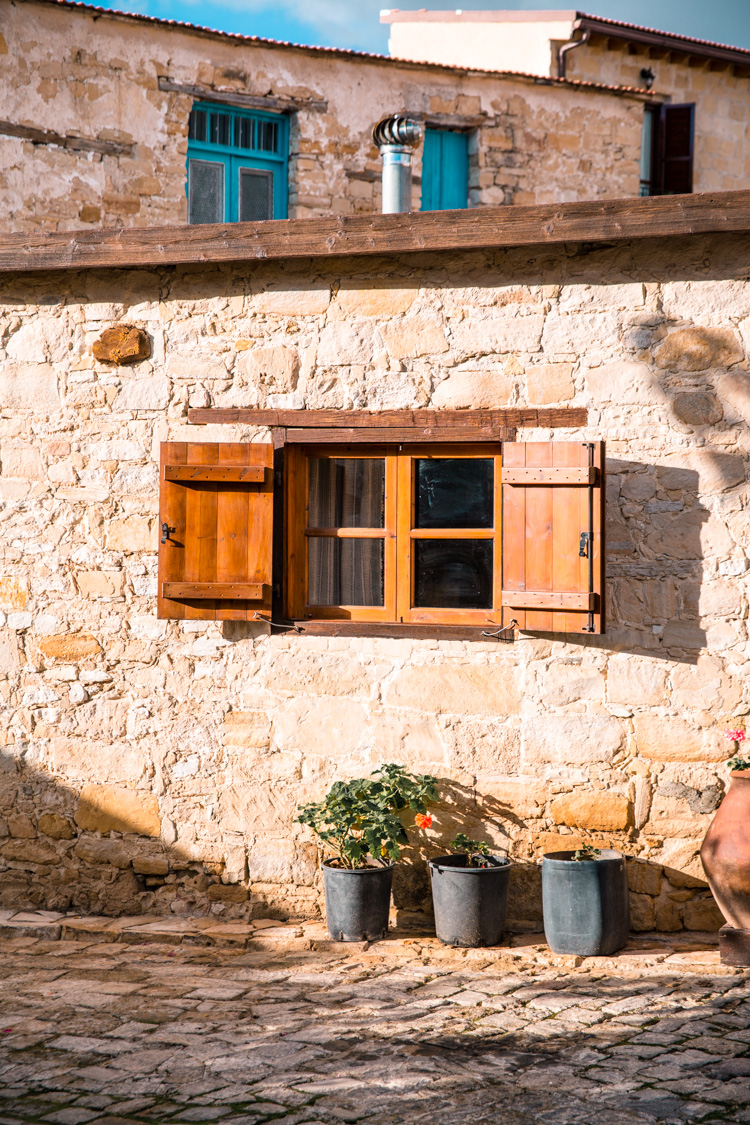 So, have you decided already when are you coming for your holiday?