Driving in Cyprus? Sounds daunting? It doesn't have to be!
If you are coming for a holiday in Cyprus and thinking about renting a car, I can't recommend it enough.
I've spent 6.5 years driving and exploring Cyprus with a car, and I'm happy to share my insights and experience to help you navigate through some common issues and headaches you might experience.
Forget about What You've Heard about Driving in Cyprus
Ok, so you probably know that in Cyprus we drive like in the UK, on the 'wrong' side of the road (that is for most Europeans).
But trust me – that will be the least of your worries.
You might have heard a lot of things about what driving in Cyprus is like, and most of these claims are made by someone who spent a short holiday on the island, or heard something from someone who was staying here for a holiday.
I would take a lot of those claims with a grain of salt (I get more into that later).
The fact is, local drivers (regardless of nationality) are not notorious for their respect towards traffic rules and the more you know about this, the better you will be prepared for the road trip.
Some of the rumours are true, but shouldn't put you off from exploring the island by car.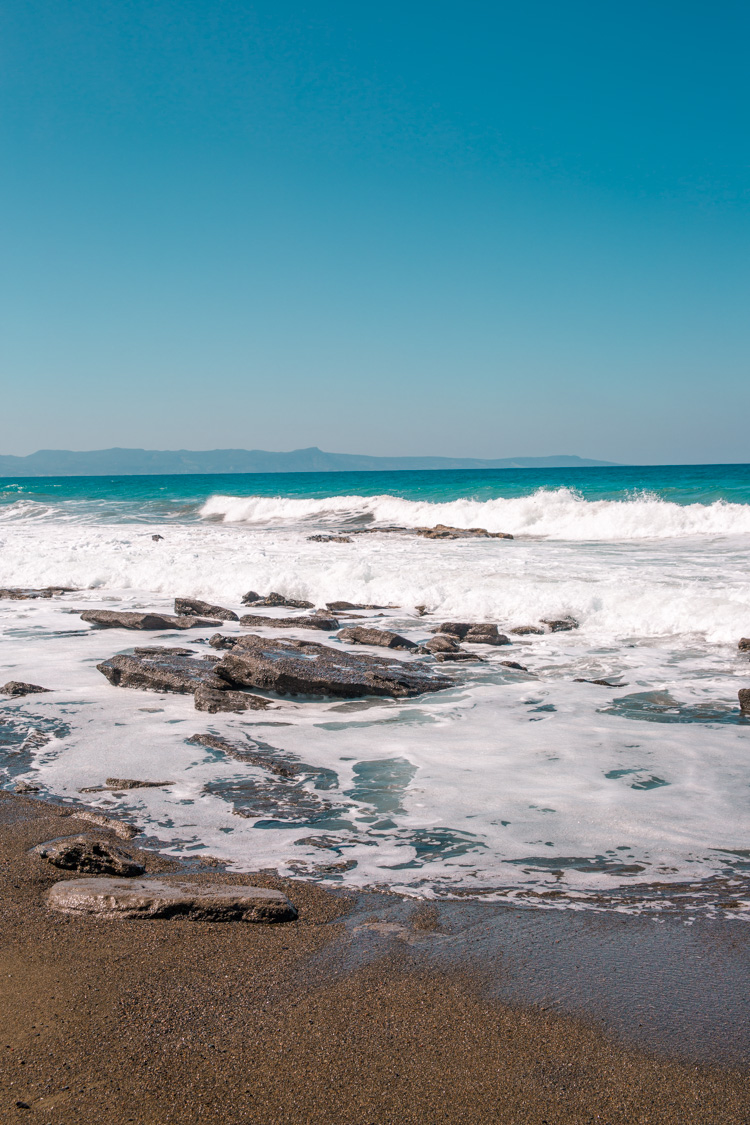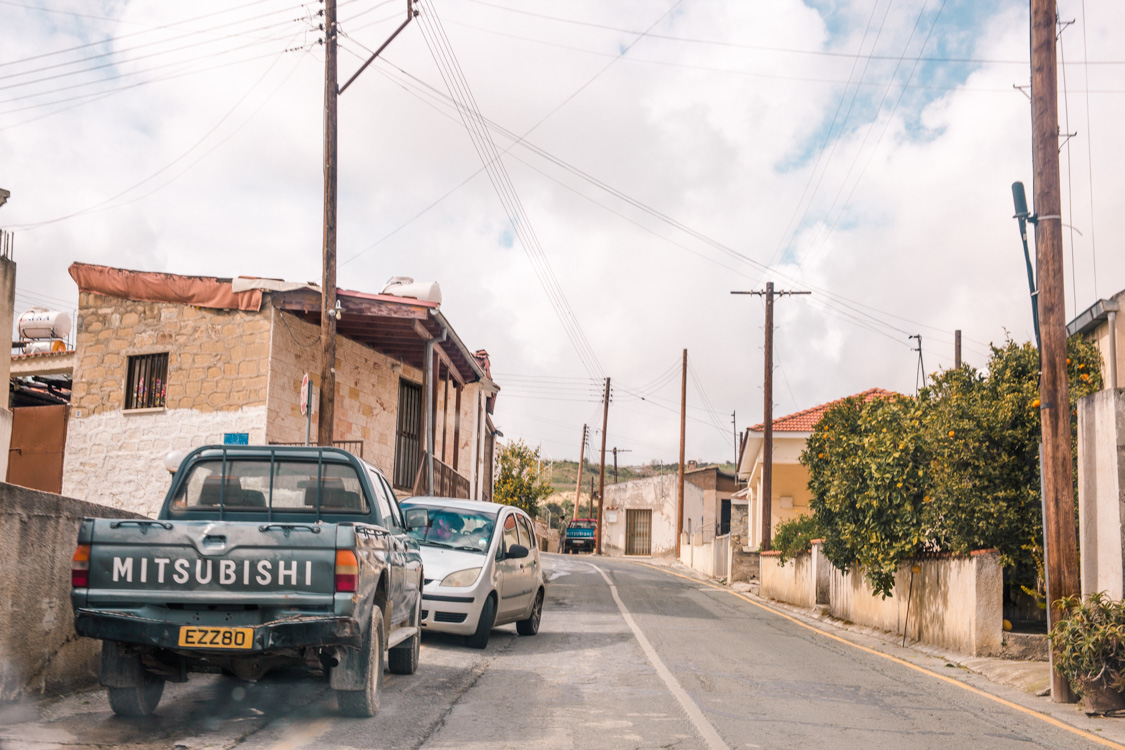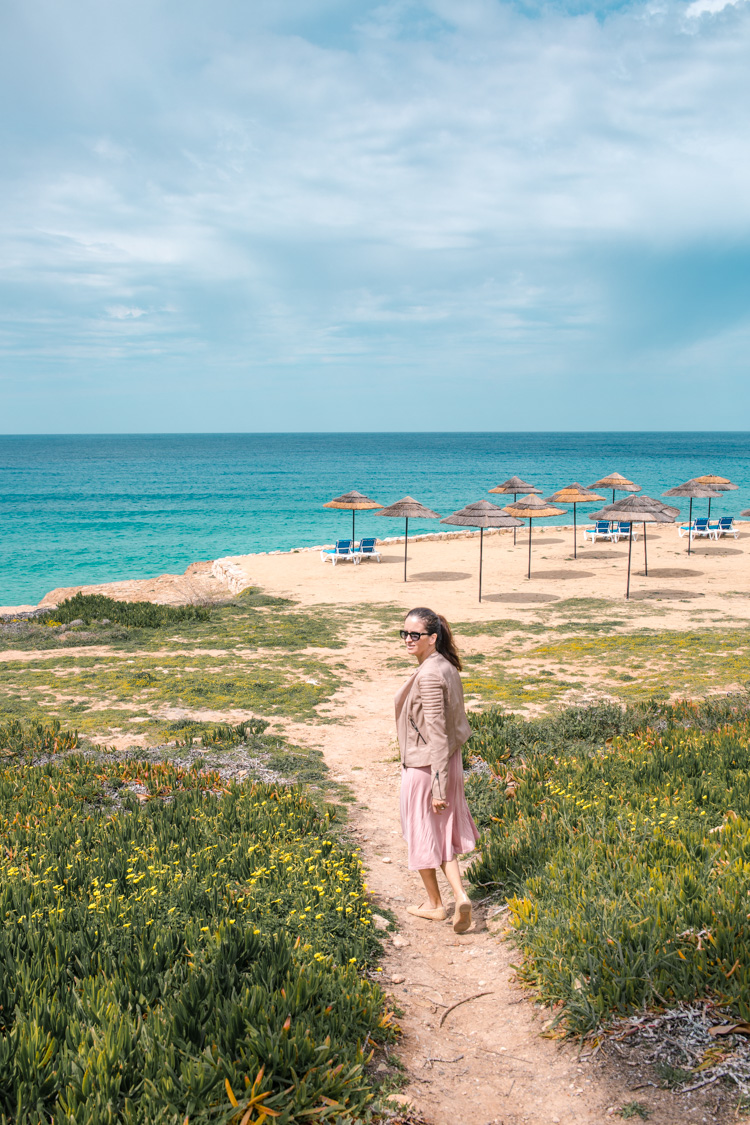 Be Careful about Guides Written by Tourists
I came across quite a few "driving in Cyprus" guides where people who visited the island for 5 days are self-proclaimed experts on the topic.
Here is why I would take those guides with reservations:
Rental Tourist Cars
Rented tourist cars are clearly marked with red registration plates, distinguishing them from the rest of the local traffic. Local (myself included) generally keep a distance from these cars as people often don't know where they're going or make abrupt turns etc. You get the idea.
You will be generally more safe in a rented car than a local car without marked plates, people do keep their distance, drive around them more carefully and are more forgiving.
So anyone who has been browsing the island in a rented car would have generally not experienced the unforgiving nature the local traffic can sometimes have.
Off-Peak Travel Times
If you're driving on holiday, you tend to travel in off-peak times and often outside cities, avoiding the busiest traffic. That's why a lot of people would say that the claims about driving in Cyprus are exaggerated.
Again, another reason not to put all your trust in someone who has only been driving in Cyprus as a tourist for a few days.
Narrow Perspective
And one last reason to beware of such guides – a few hours spent in a car on your holiday can't give you any sensible conclusions about the local traffic and driving mentality. It's just your personal experience, but you can't generalize that as advice for anyone who is coming to the island.
So why is this guide any different?
I'm no expert and certainly not an excellent driver but in my 6.5 years in Cyprus I've seen quite a bit and I'm happy to share my insights. I've experienced the island both in rented cars, but the majority of those years in my own car, in every single corner of the island (including the occupied Northern territory).
Basic Rules of the Road: Driving in Cyprus
Driving on Left – as a heritage of the British colonial era, we drive on the left on the island. The same applies if you would cross over to the Northern territory occupied by Turkey.
Road Signs – all road signs are in Greek & English, in standard European marking of speed limits in kilometres
Maximum Speed – 100 km/h on a highway and 50 km/h in a city or village. In certain areas like a village, it will be 30 km/h with plenty of speed bumps to remind you to slow down.
Alcohol Limits – 22 milligrams of alcohol per 100 milligrams of breath or 50 milligrams of alcohol per 100 milligrams of blood (more on that later). I think you should be fine with a glass of wine or a small beer, but not more than that. That's my very scientific estimate.
Documents – always carry your driving licence and insurance documents (or documents from your car rental company). Also, a passport or other form of ID is great to have with you.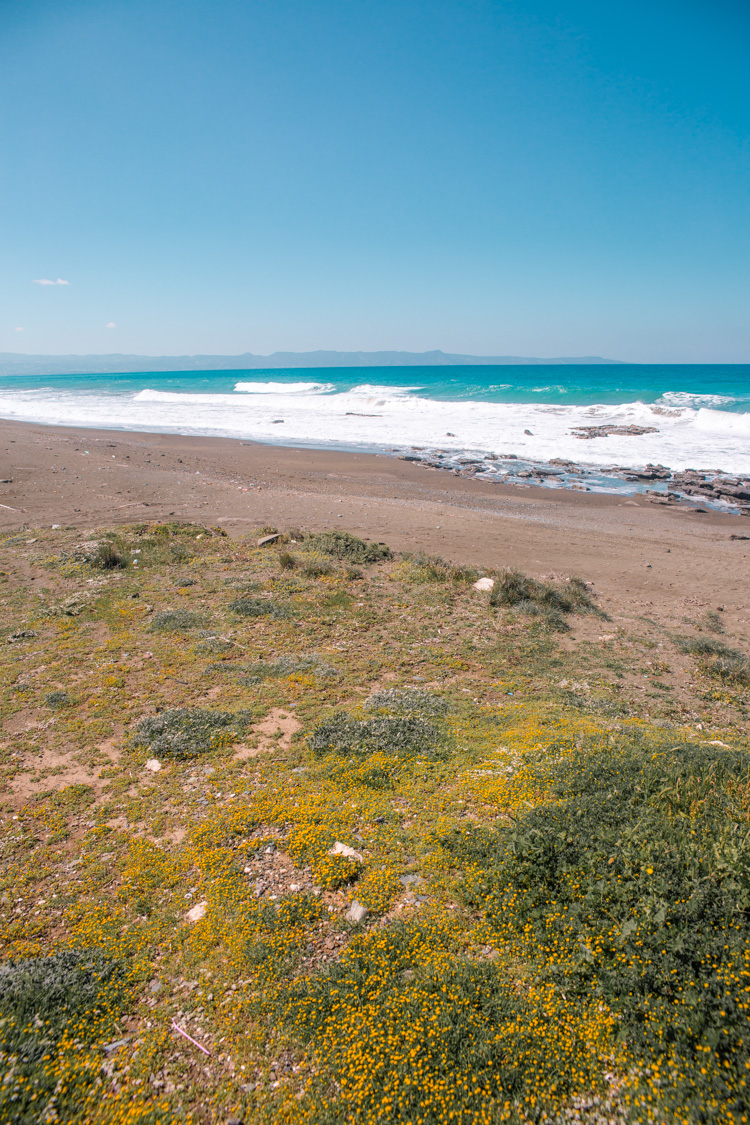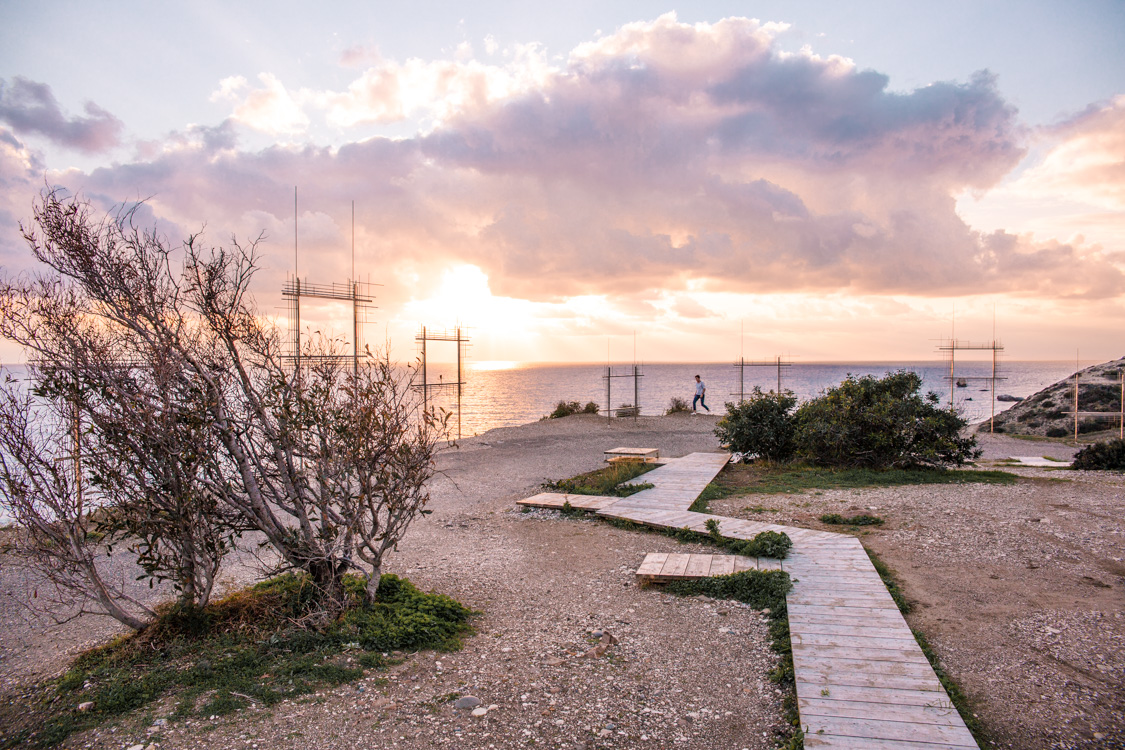 Parking – The National Olympic Sport of Cyprus
My favourite topic. Locals (all nationalities alike) have made the art of parking an extreme sport. There is no other way to describe it.
Any flat surface is a designated parking area, especially if it means you can only walk one meter from the car to the shop or kiosk.
Bonus points if you can park on a double yellow line, in front of stop or give way sign or ideally by the entrance to the parking lot or hospital.
From plain arrogant, questionable to "left me speechless" examples can be found and documented on this Facebook page.
While all that's super amusing, it also means that some of these cars are putting the rest of the traffic in danger by blocking roads and obstructing the view of the traffic.
Best seen during big events, like the Limassol carnival – people were dropping cars literally everywhere. There were no pavements left to walk on as they were taken over by parked cars. I'm not sure if it's the local mentality of "I don't care" or a simple lack of consideration for anyone else other than themselves.
Parking used to raise my blood pressure a lot at the beginning, but it rubs off on you. If I don't hit the designated parking area marked with white lines, I shrug my shoulder and say "I've seen worse".
Double yellow lines are completely ignored on the island. I have never seen any police officers giving parking tickets, apart from those on the designated parking plots owned by the local council.
I got one myself, with total damage of 8 eur. That wasn't the annoying part, the fun began when I started to investigate where to pay it and how to find the place (not the easiest task).
And that brings us to…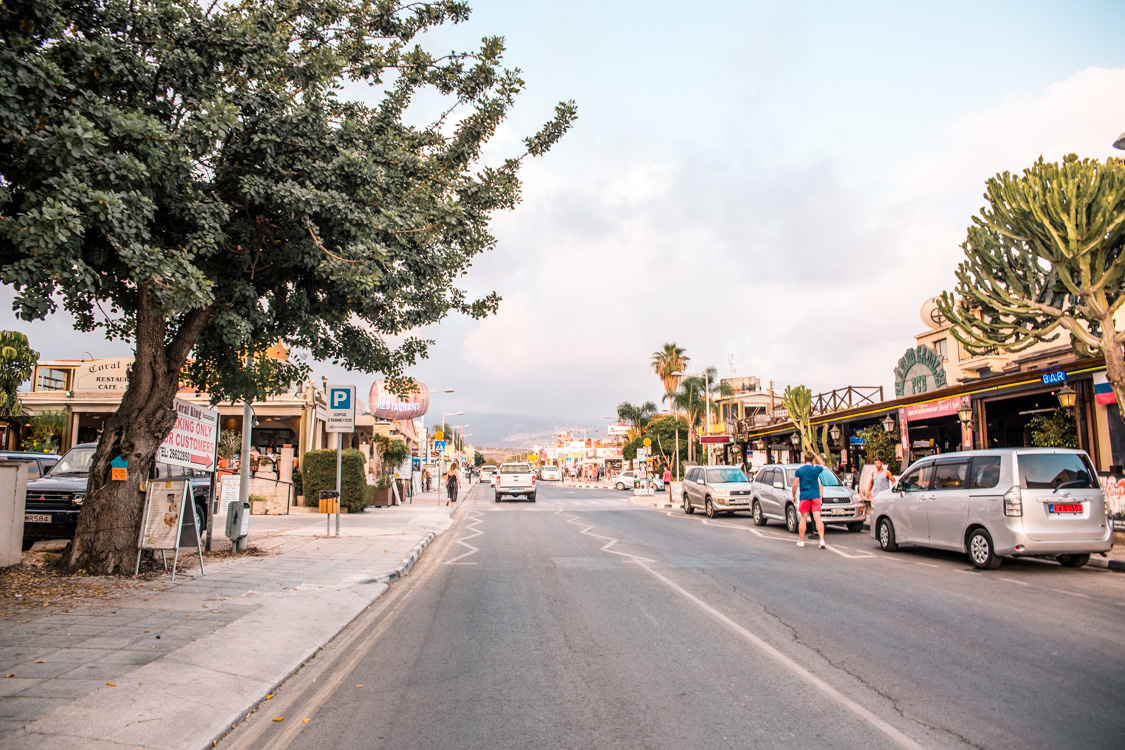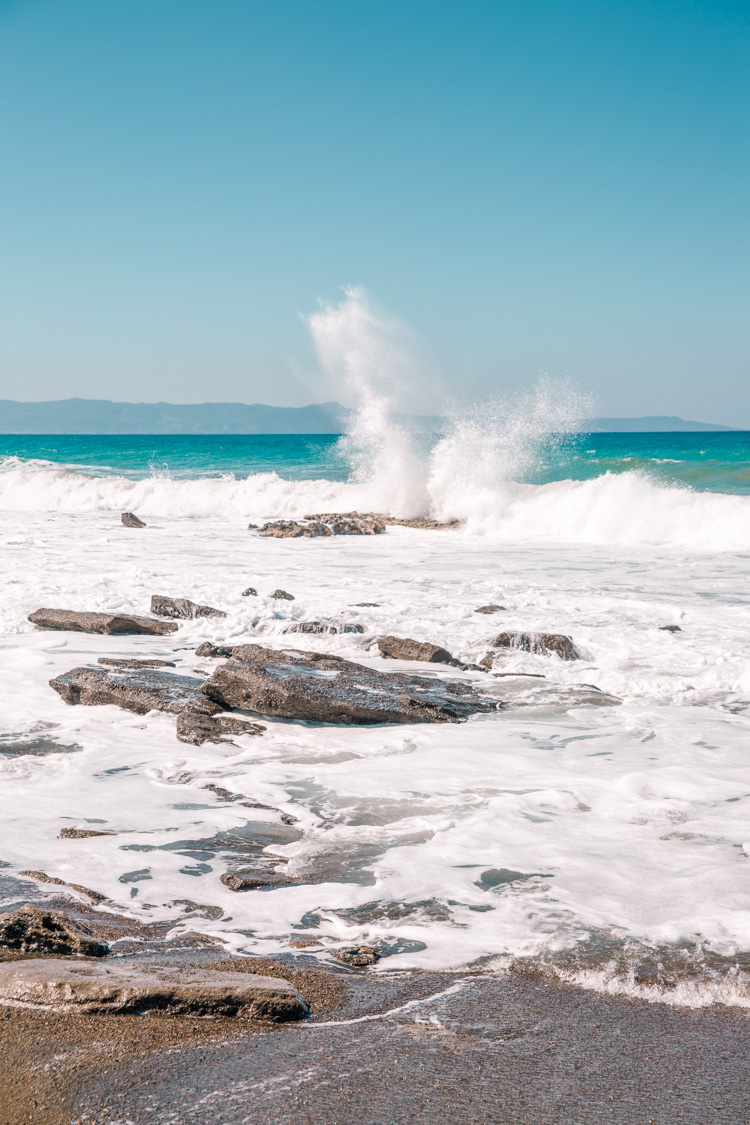 Road Traffic Rules Enforcement
There are two occasions when you encounter a police officer – if you have an accident or if you are speeding. I had the pleasure on both occasions.
Police officers are actually very friendly and easy to deal with – make sure you carry your driving licence and insurance papers at all times.
They all speak very good English and are happy to help.
there are speed cameras around the island, but most of them are actually not working. Some of these are installed also on big traffic junctions, but again – they do not work. Waste of resources and potential revenue from fines – why it's this way is still a mystery to me.
I've never seen police checking busy traffic junctions or someone being stopped for jumping red light – and this happens on a daily basis.
on weekends they tend to do random checks and test for alcohol, especially in bigger cities (Limassol) or tourist destinations (Ayia Napa). I was stopped only once in Paphos, they asked me if I had a drink and after I said no they simply let me go.
on the alcohol topic – the fact that police does random checks does not put local off and they still drink considerably before driving home. Be careful when driving in the evening hours in cities and keep a distance from cars that can't keep in their lane.
if you get stopped for speeding, the police officer will issue a ticket and you have to follow directions to make the payment – in person in their office (no online payment as far as I know). These are not to be ignored as you can end up in court.
speeding fines – I don't know how they actually calculate them, but for an illustration, I paid 40 eur for going 70 km/h in 50 km/h zone
most police checks are usually on the highway A6, I see speed check regularly on the way between Paphos – Limassol and back
local officers like to give tickets to cars parked on communal parking places (found in cities and villages). This is often hit and miss – as you arrive at the parking lot you will see that 80% of the cars haven't paid the parking ticket and displayed it.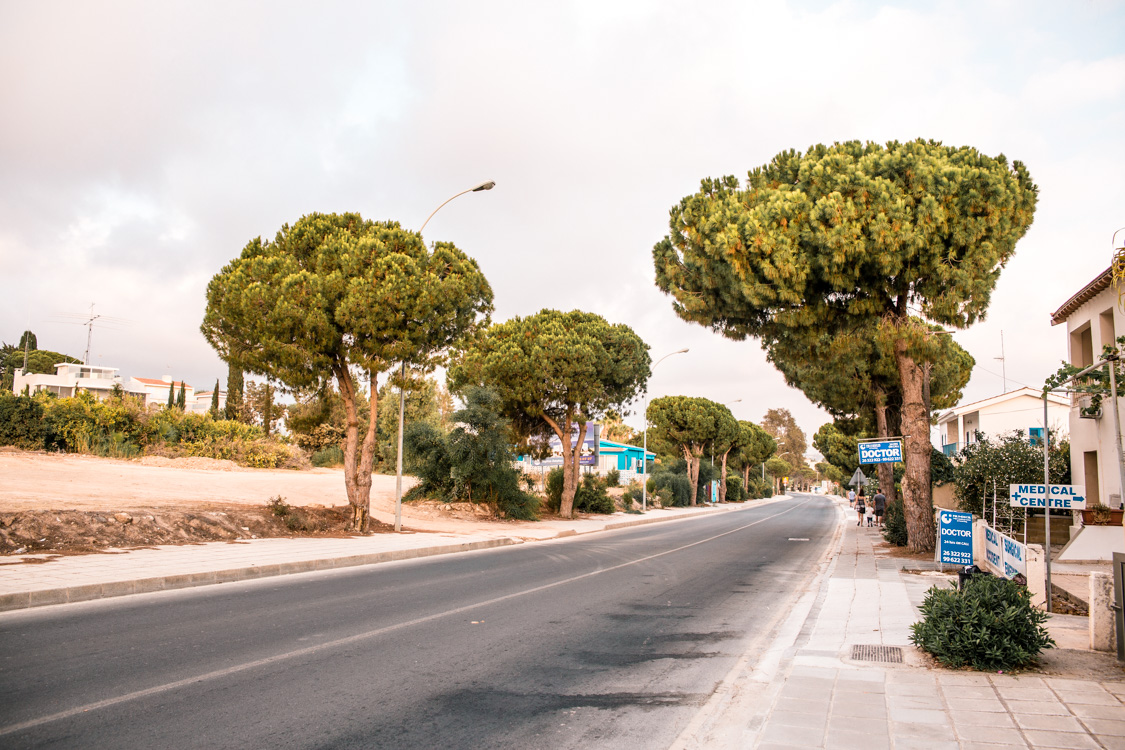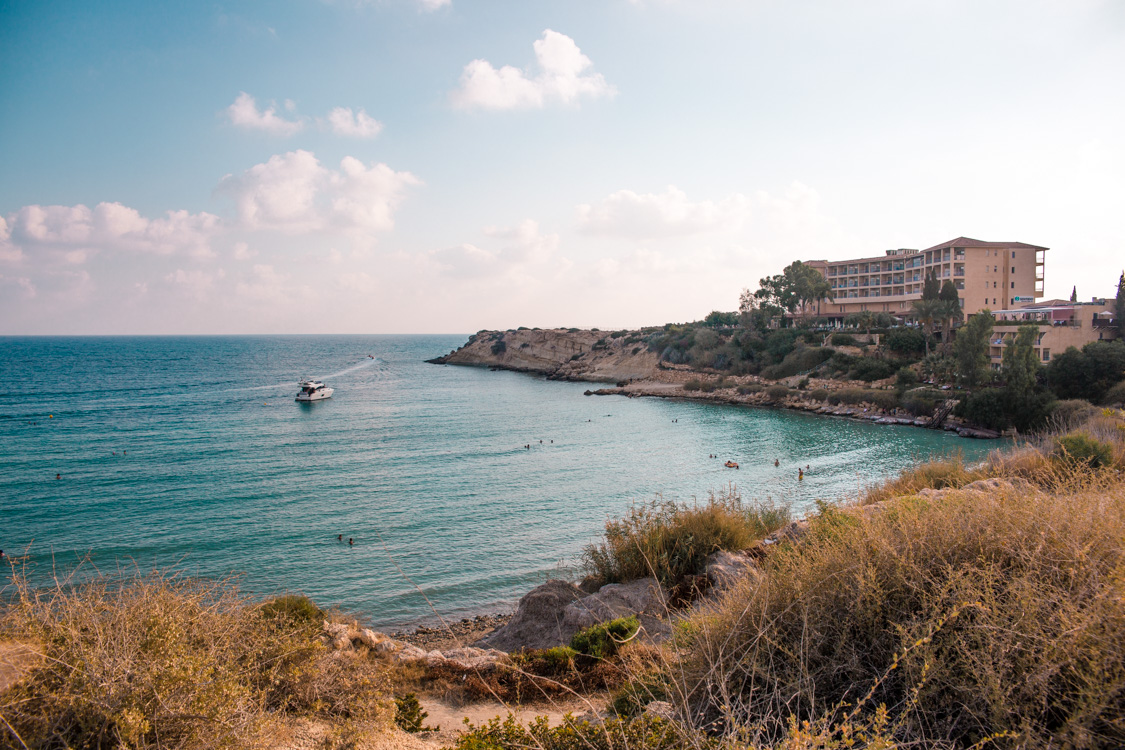 Renting a Car and Driving in Cyprus
For the first few months when I moved to Cyprus, we used rental car services. There is a selection of big international rental companies and small local ones. I have experience with one of the smaller local ones and have not had any issues – it's this one.
The price varies by season – in winter months (November – March) it's usually cheaper and you can get the car as low as 10 – 15 eur per day, during the season it's much higher around 30 – 50 eur per day. Price also depends on the type/size of the car you want, your age and so on.
Most rental companies will happily drive the car to the airport and meet you there, so you can drive off straight to your hotel or accommodation. Alternatively, you can find small rental offices close to big hotels or they will be happy to recommend a place. The big rental companies have a presence at the airports so you can just walk into their office and rent a car on the spot if you arrive in usual business hours.
Few things to keep in mind:
most companies ask for large deposits (300 – 500 eur) – the one I recommended above doesn't require deposits. Always check before as not all of them will let you pay with a card
contracts are given in Greek & English language
you need an international driving license to rent a car in Cyprus
if you're renting a quad bike or similar, they will ask to keep your driving license – this is not something to be alarmed about. If the police stop you, show them the papers from the company listing your driving license number
make sure any applicable excess is clearly written in the contract
if you are renting a car in Cyprus (south side), you are legally and by contract not allowed to drive to North Cyprus (even though most people ignore the warning). It can be an expensive mistake – your car insurance is not valid there, you have to purchase extra one at the border and in case of an accident, you have to pay to get the car moved back to South.
before you drive off, a good practice is to take a photo or video of the condition of the car as you drive off and notice the amount of petrol in the car. It saves you possible arguments about any scratches on the car or the level of fuel you need to return it with
if you require child or baby seats, most rental companies provide this free of charge or for a small fee, or you can bring your own to the plane – which I would recommend as the ones from rental companies are not always in good shape and you would never know if they've been previously damaged or not.
for navigation – you can pay the rental company (I think they usually charge 10 eur per day or in that range) or simply download a free app called Navigator (or other alternatives) and use it without the need of internet connection. Download the map of Cyprus and you're good to go. To get from city to city, town to town, the roads are well sign-posted and you will have no trouble getting where you need to be. The navigation is handy if you're aiming to get to a specific hotel, restaurant or a place of interest.
most rental offices will also give you a free map of Cyprus which is more than good for navigating between cities or locations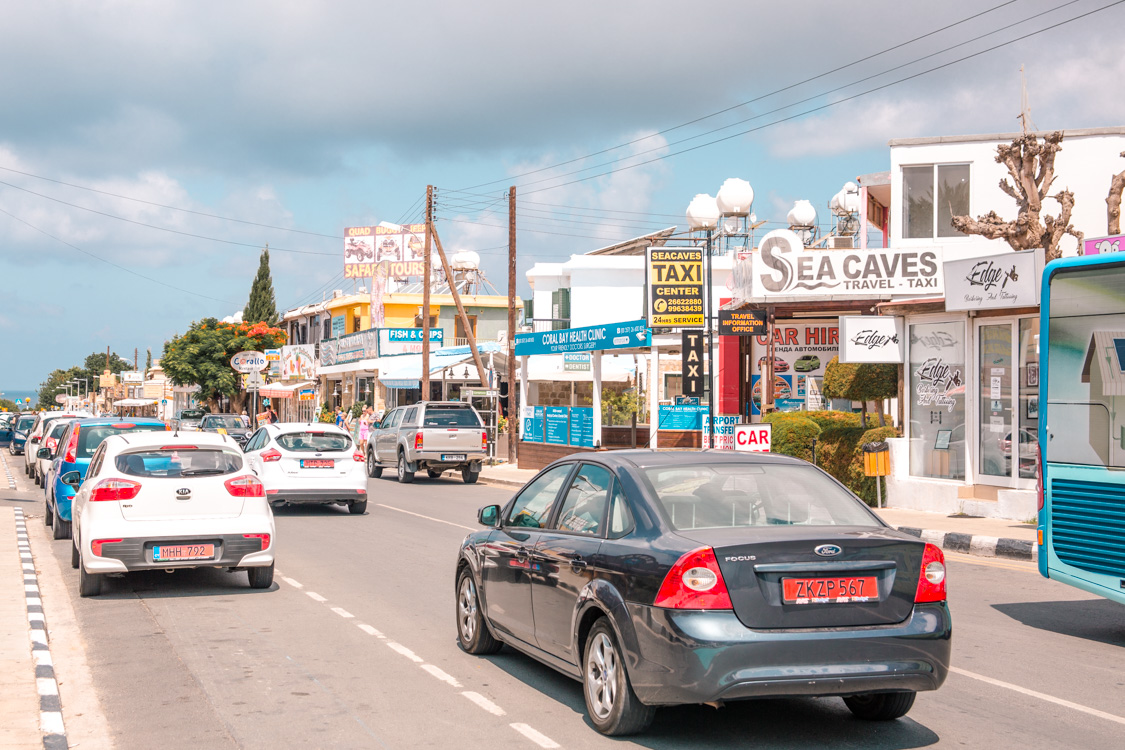 Close Encounters with Local Way of Life: Also known as Car Accidents
In my 6 years on the island, I had one accident on a roundabout and numerous close encounters with bumpers, side mirrors and face to face situations.
As you venture into the wildlife also known as local traffic, in case it comes to the worst, please keep this in mind:
as rule number ONE – NEVER move the vehicle from where it is located at the time of the accident. I didn't know this when I had my accident.
call 112 to get the attention of the police, especially if there is any injury or bodily harm. In case there are no injuries and it's just a small bump, the insurance guys usually advise to call the insurance company only as the local police won't bother seeing you. In case of a rented car, obviously, call the car rental office to notify them immediately.
make sure you carry your passport or ID with you at all times so you can be identified.
take photos of the scene if you can and let the rest be handled by the insurance agents and police (where applicable)
As I said before, If you're driving in a rental car clearly marked with red plates, drivers around you will be generally more considerate and keep their distance. The likelihood that something will go wrong on your holiday while you are on the road is very low.
Driving in Cyprus: Getting Fuel
Petrol stations are readily available around cities and villages. On the main highway, the petrol stops are clearly marked and often don't offer a wide range of services like elsewhere in Europe, where you would have a resting place with a restaurant next to it.
The staff of the petrol station usually helps you to fuel up and they are always grateful for a little tip.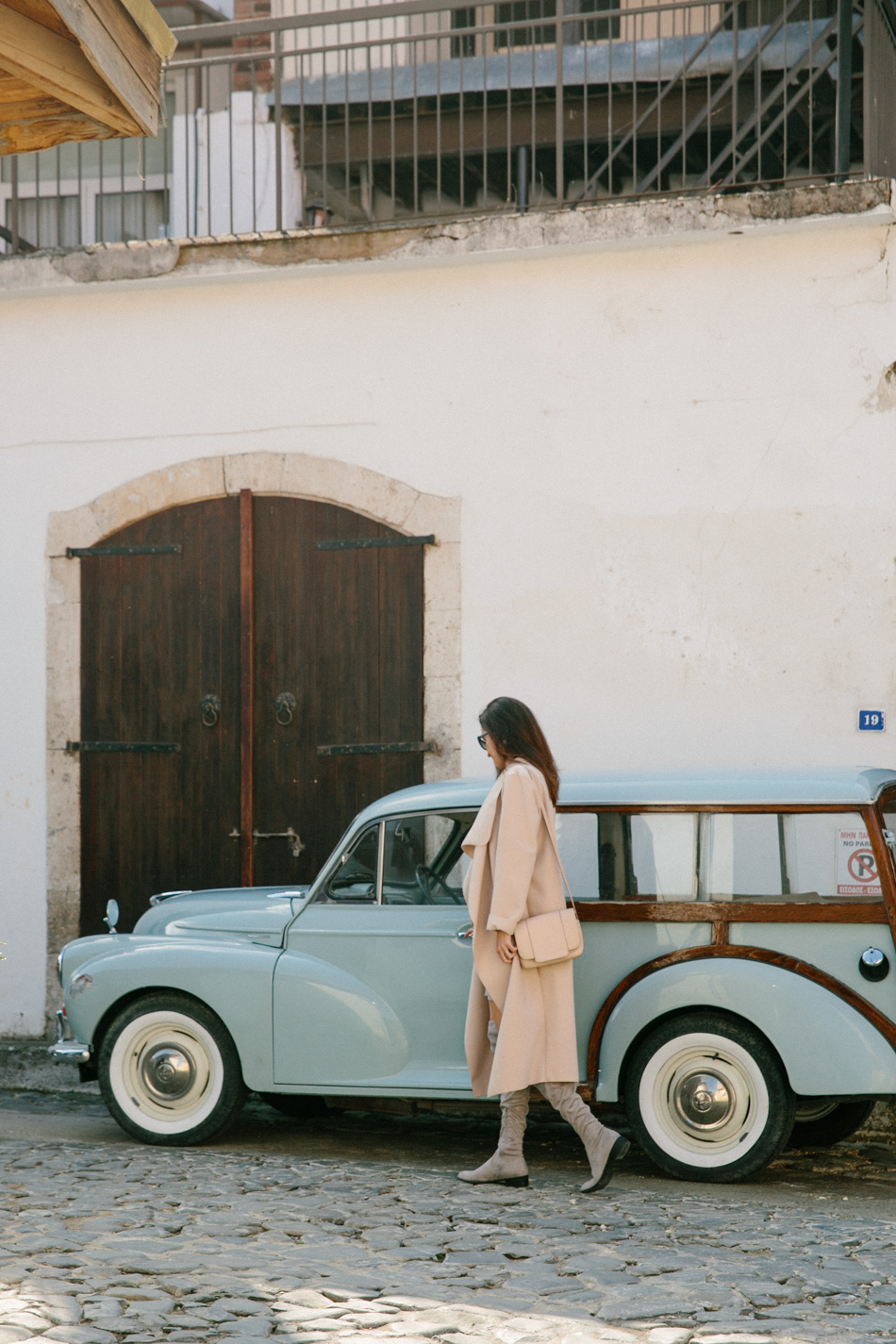 Last Few Practical Tips for Driving in Cyprus
Cyprus is HOT in summer – as you guessed. Always carry few bottles of water with you. Sometimes the cars tend to overheat and you need to top up the water levels in the middle of nowhere.
Keep safe on the highway – it's not uncommon to encounter rubbish hanging out in the middle of the road (my personal experience – a child car seat sitting in the middle of the highway during a night drive)
Keep away from old pickup trucks – my personal statistics show that those are the ones to avoid at all costs. They drive completely recklessly and will not follow traffic rules.
Locals are super friendly if you're in trouble with your car – I got helped a lot when I was traveling alone and my car left me by the side of the road.
If you want to venture to the mountains in the winter, 4×4 car is recommended as the ice on roads tends to freeze and is not cleared quickly enough
Driving off-road with a basic rental car is prohibited, despite that I see small rental cars in Akamas on a daily basis. If you want to venture a bit further, get an off road or 4×4 vehicle otherwise you risk damage to the car that you have to pay for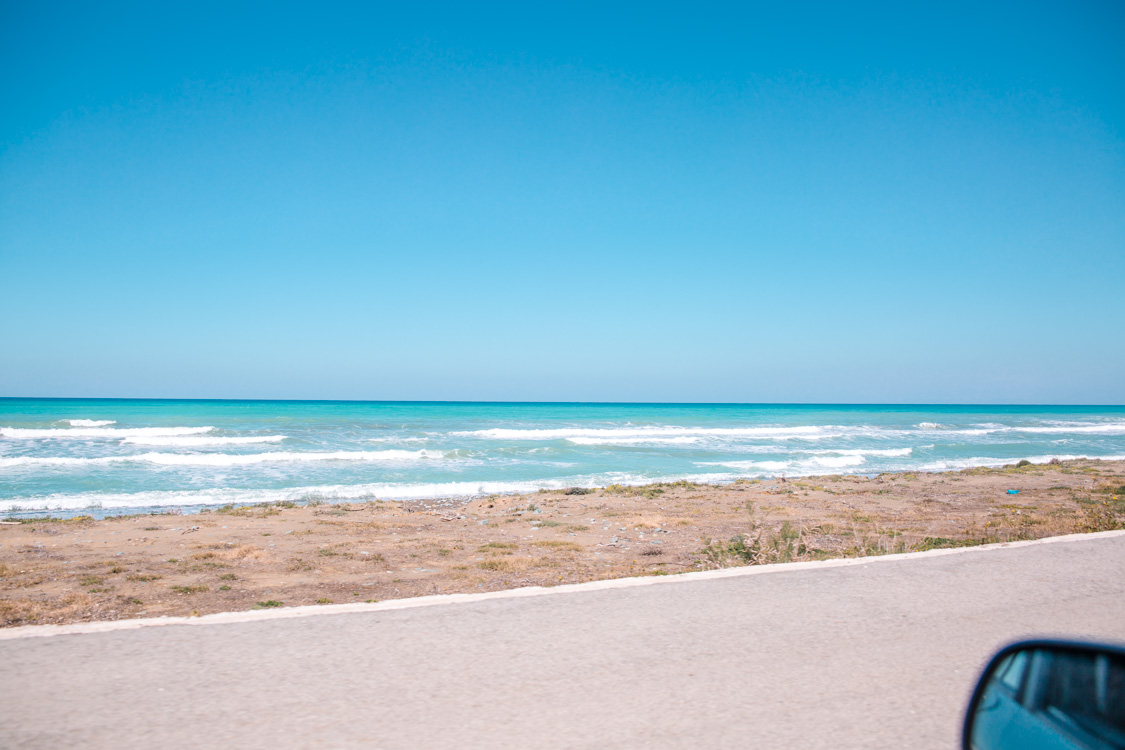 Enjoy the Ride!
for planned road trip itineraries, there are a lot of ideas in the Lonely Planet book or their website
for some of the best views, enjoy the ride on B6 from Limassol towards Paphos, passing Petra tou Romiou
stunning views from Troodos Mountains pretty much from anywhere
the distances are very short in Cyprus, you can get from Paphos to Nicosia in around 1 hr 45 mins, from Paphos to Limassol around 30 mins and Limassol to Ayia Napa is around 40 mins.
I hope this gives you a bit more realistic expectations ahead of your trip! Driving in Cyprus is something that you shouldn't be scared off, but it's worth being informed. As I said it's very unlikely you will run into any troubles if you're renting a car in Cyprus. I've had dozens of friends visiting us over the years and none of them had any issues with rented cars or with the traffic in general.
I'm planning to prepare a few road trip itineraries, so if there is any specific route you're interested in, please leave a comment below.
Stay safe and enjoy the ride!
Cyprus: Recommended Day Trips & Experiences
If you're looking for some cool experiences and day trips to get the most out of your stay in Cyprus, here are some recommended trips offered by local travel companies:
Explore More in Cyprus:
Cyprus Bucket List – Best Beaches to Soak up Sun in Cyprus
Best Instagram Locations in Cyprus
What to Do and See in Limassol, Cyprus
Cyprus Bucket List: Things to Do in Cyprus with Kids
3 Unique Hotel Experiences in Cyprus
18 Stunning Photography Locations in Cyprus
Cyprus Travel Guide: 15+ Fabulous Things to Do & See in Paphos
Cyprus Bucket List: The Coolest Beach Bars and Restaurants
Cyprus Bucket List: 7 Natural Wonders You Shouldn't Miss
Cyprus Bucket List: Cyprus Wineries & Wine Tasting Experiences