Finally Friday!
I had a very short week but if felt like it lasted for ages. For the last two weeks, we had guests staying with us so I didn't get many chances to blog (I was too busy editing the 500+ new pictures I took).
But enough of excuses, back to business.
You will need a bottle of water for this one, you'll get sweaty.
Or if you're like me, and are currently enjoy gin and tonic in the comfort of your own home office, that's fine too. I will look the other way.
So here's the story. My mum has been in Cyprus many times now during the 4 years I've lived here, but every time for various reasons I failed to take her on a hike.
She is a keen hiker, or what I call her – "a mountain goat" – you know the ones who climb on the steepest peaks and cling on with their fingernails? That's her. Minus the grey hair.
So a week ago we finally went to Akamas to give her the full tour of the Aphrodite trail.
But before that, on your way through Peyia from Paphos, there is an important stop for a lookout and pictures. The pictures were taken near a restaurant called Green Hill.

Soon after we took the picture our car took a turn with another group of tourists stopping for some pictures of the panoramatic views.
We drove through the villages until we ended up at the gates to Akamas. There is a small restaurant right opposite the parking lot, which in addition to food, has a small hidden away beach with some of the most beautiful bays and views. We kept on wondering, taking pictures and checking the views until we almost forgot why we were there in the first place – for the hike!
Mind you, after 15 mins of walking up and down the stairs to the beach I felt like calling it a day and parking myself at the restaurant to enjoy a well deserved glass of wine. But if you would know my mum, that would never pass as acceptable.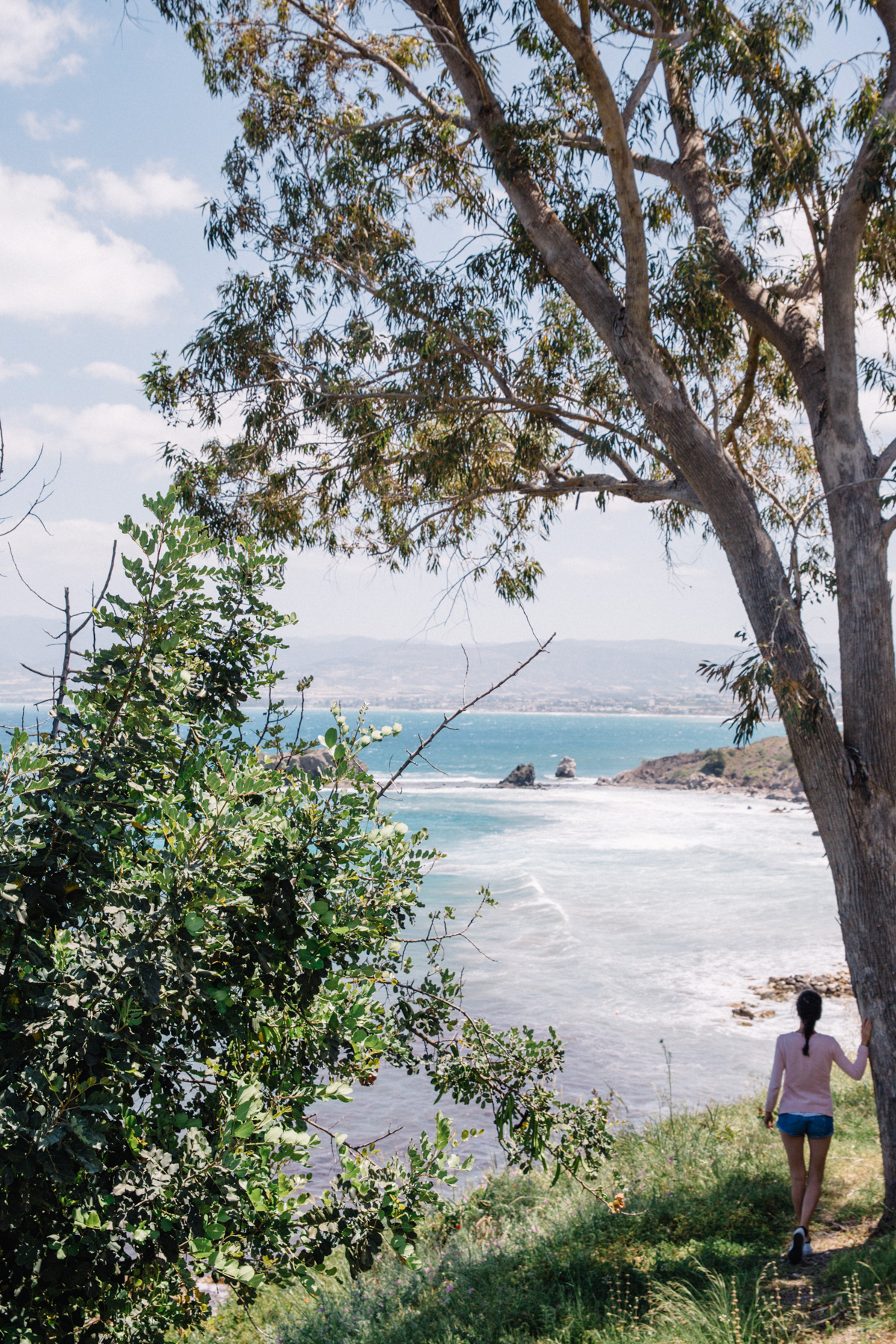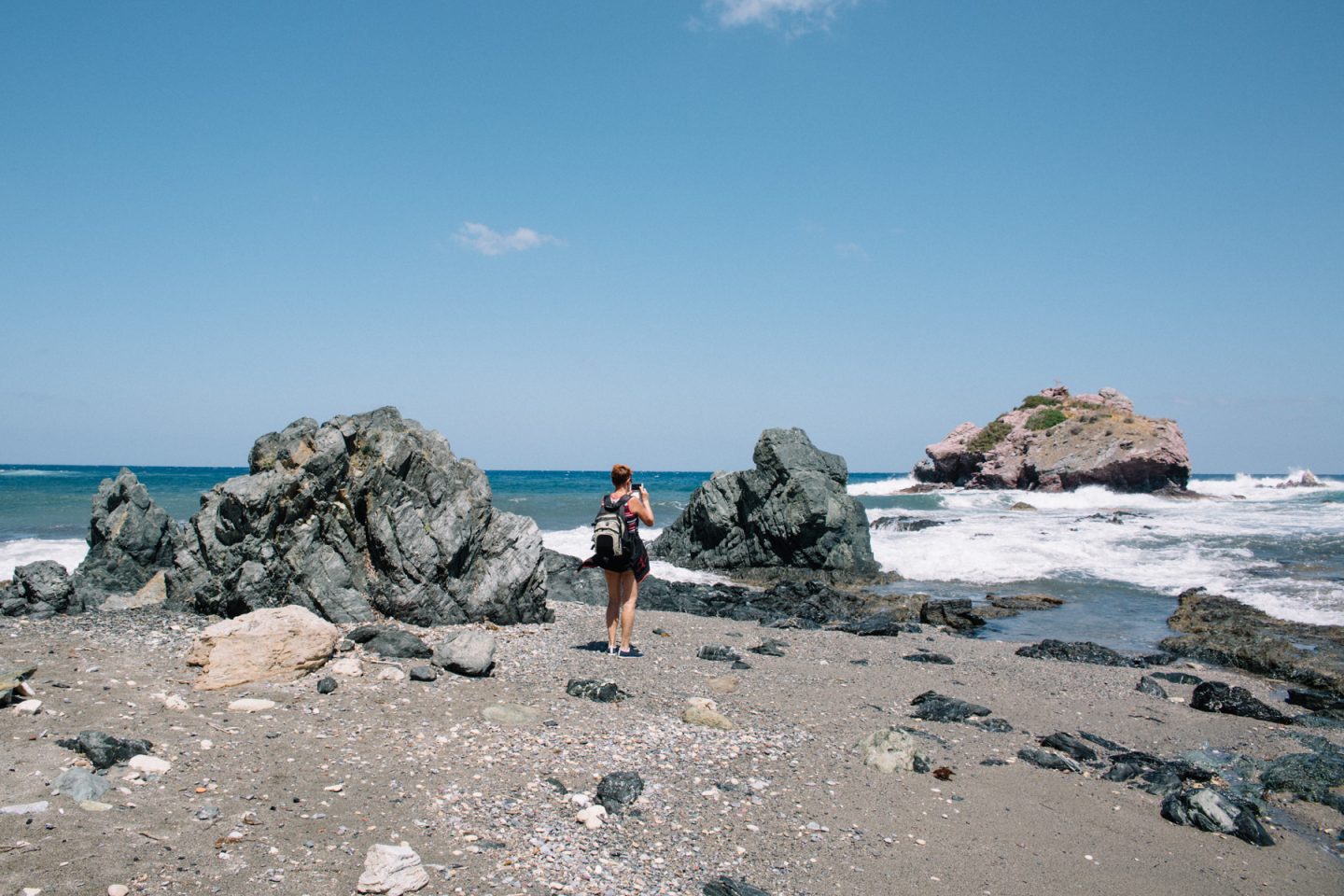 There she was. Obsessed with rocks. Not the ones you put on your finger.
She was of course climbing all the way to the edge and around the coastline and got a few refreshing splashes from the sea.
Right after that, it was time for the serious business.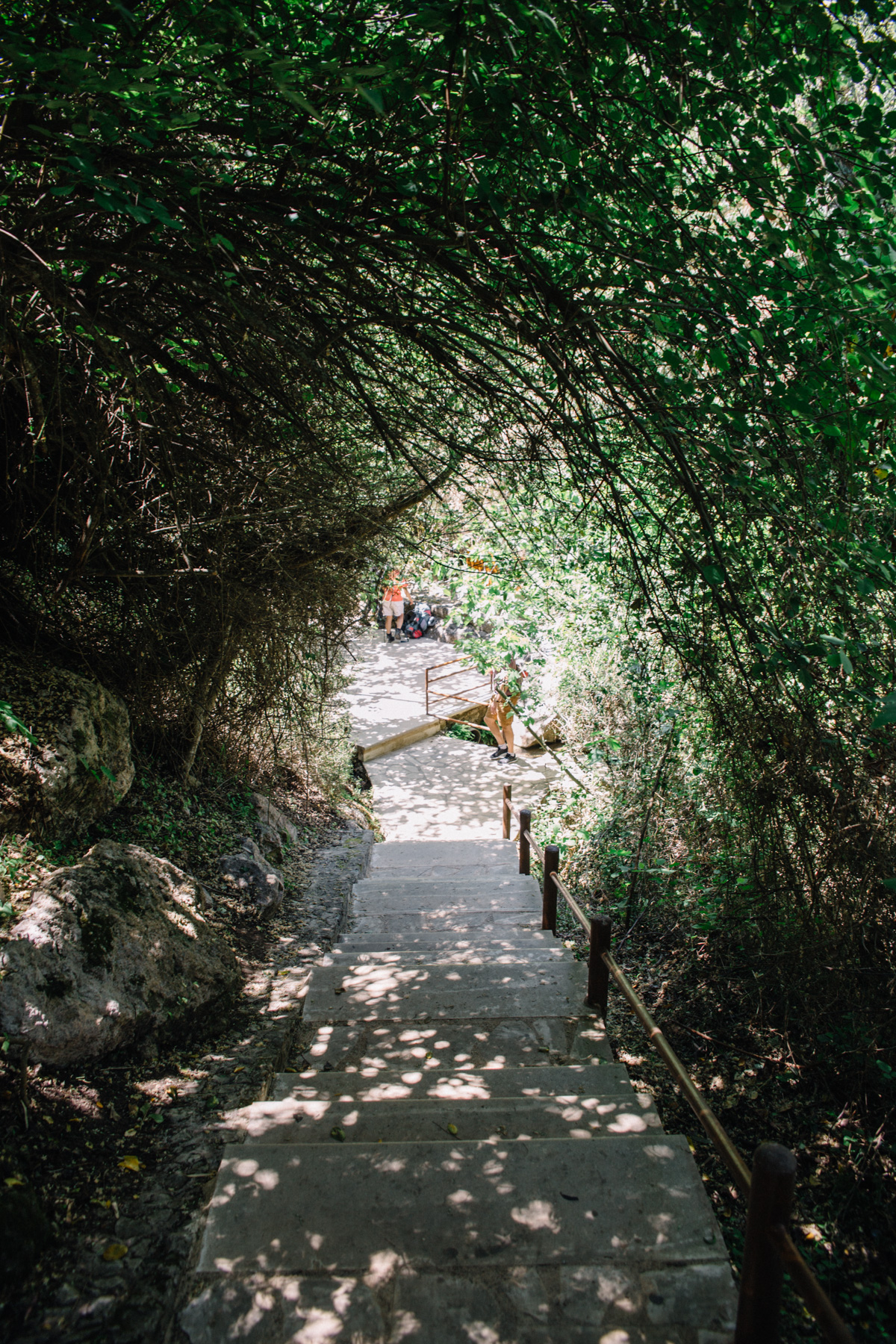 Aphrodite's Bath. If you're preparing yourself to see a half naked Greek Goddess bathing herself in a turquoise clean water while the angles sing above her heard, you might be dissapointed.There it is.
No sign of Aphrodite, but plenty of pigeons and tourists. Might as well go to Rome for those, right?
Even though the nature and the little baths are pretty, I think they are one of the most over-rated tourist attractions on the island. Why not give much more credit to the whole Akamas National Park. There is so much more to see and you don't have to believe some make believe legends either.
Moving on from the baths and following a sign towards the Aphrodite's trail (did she go for a hike right after a bath???), we started slowly to climb higher.
The good news is, you don't have to go too far or too high to get these stunning views. Few minutes and you're already treated to nature's finest HD TV.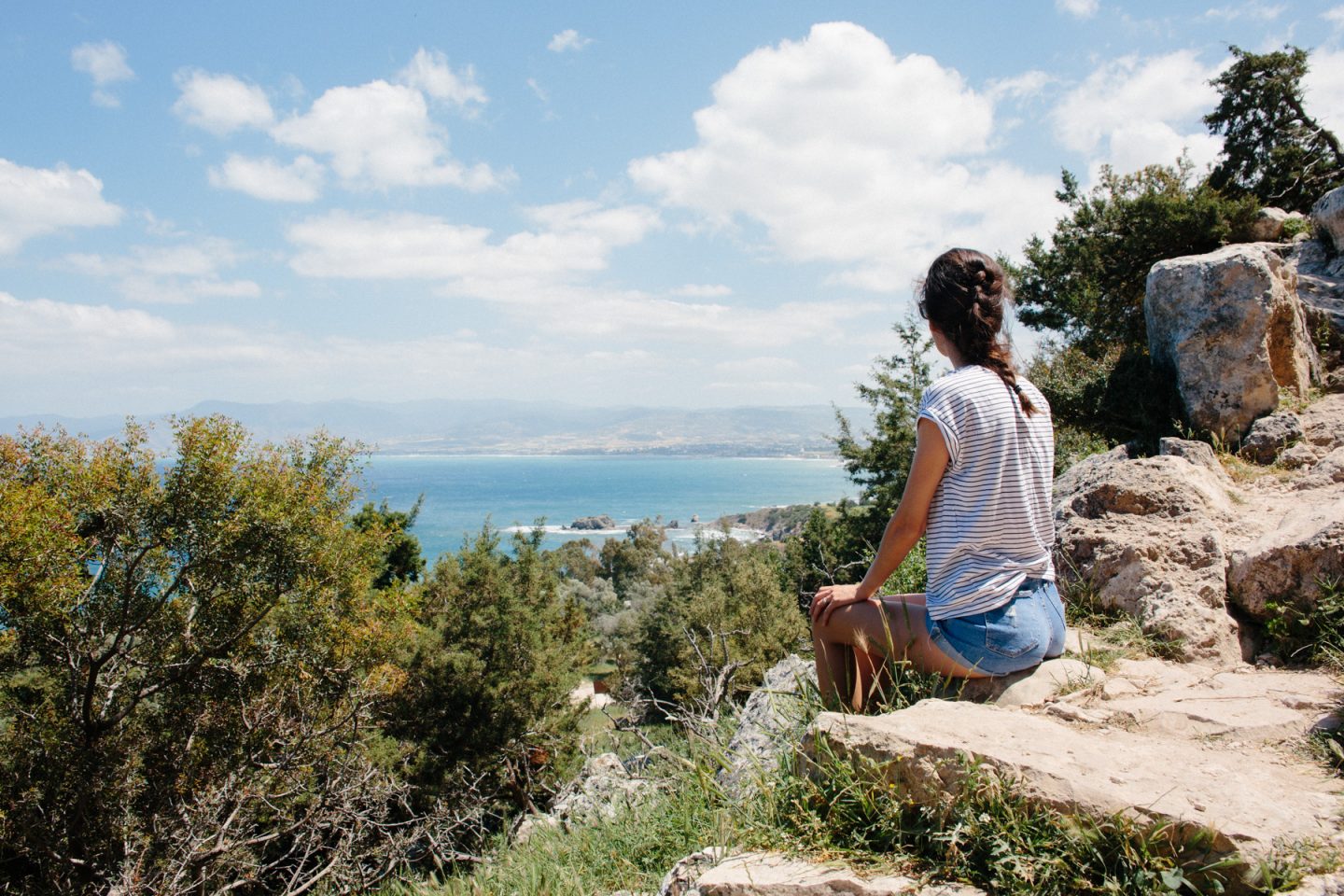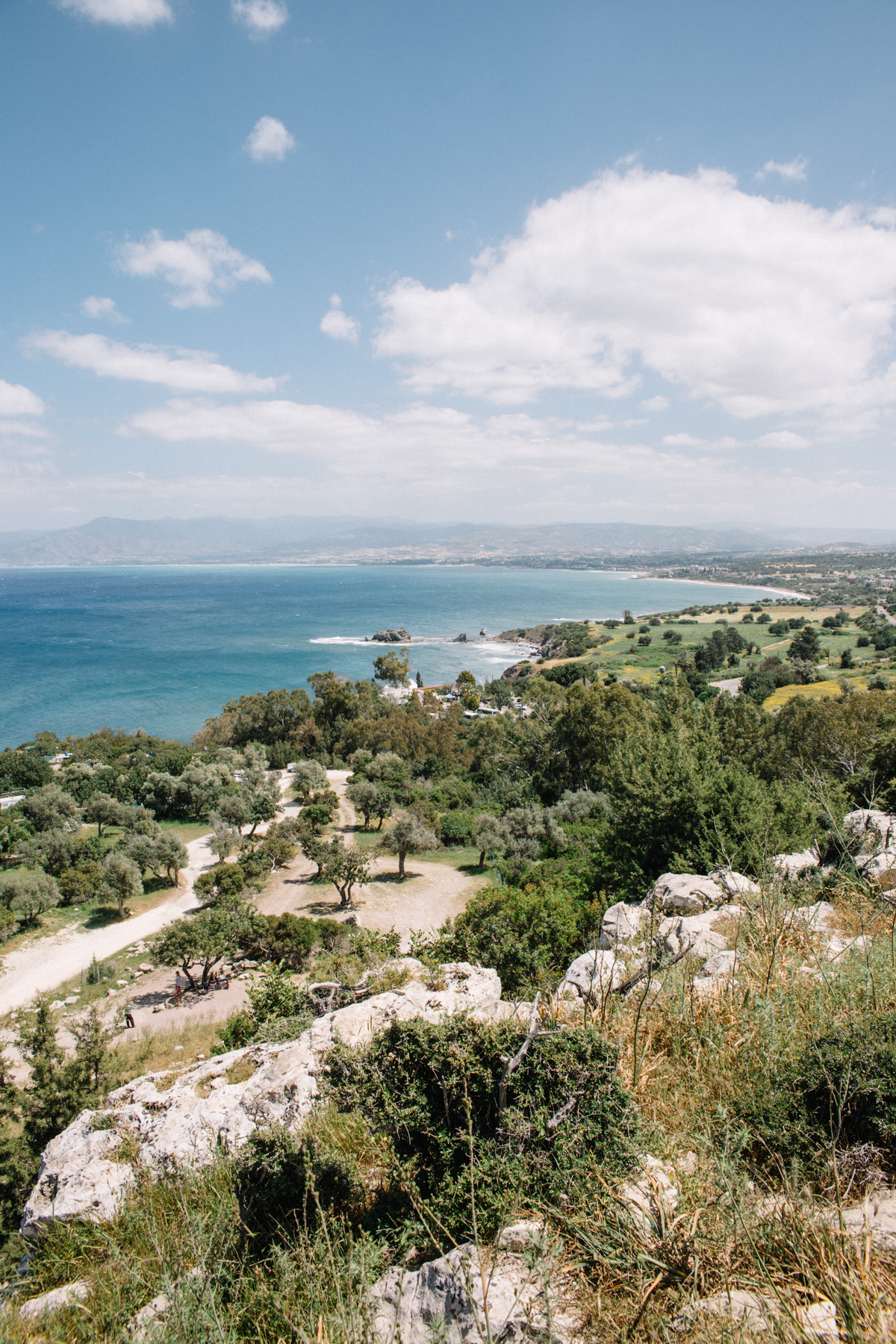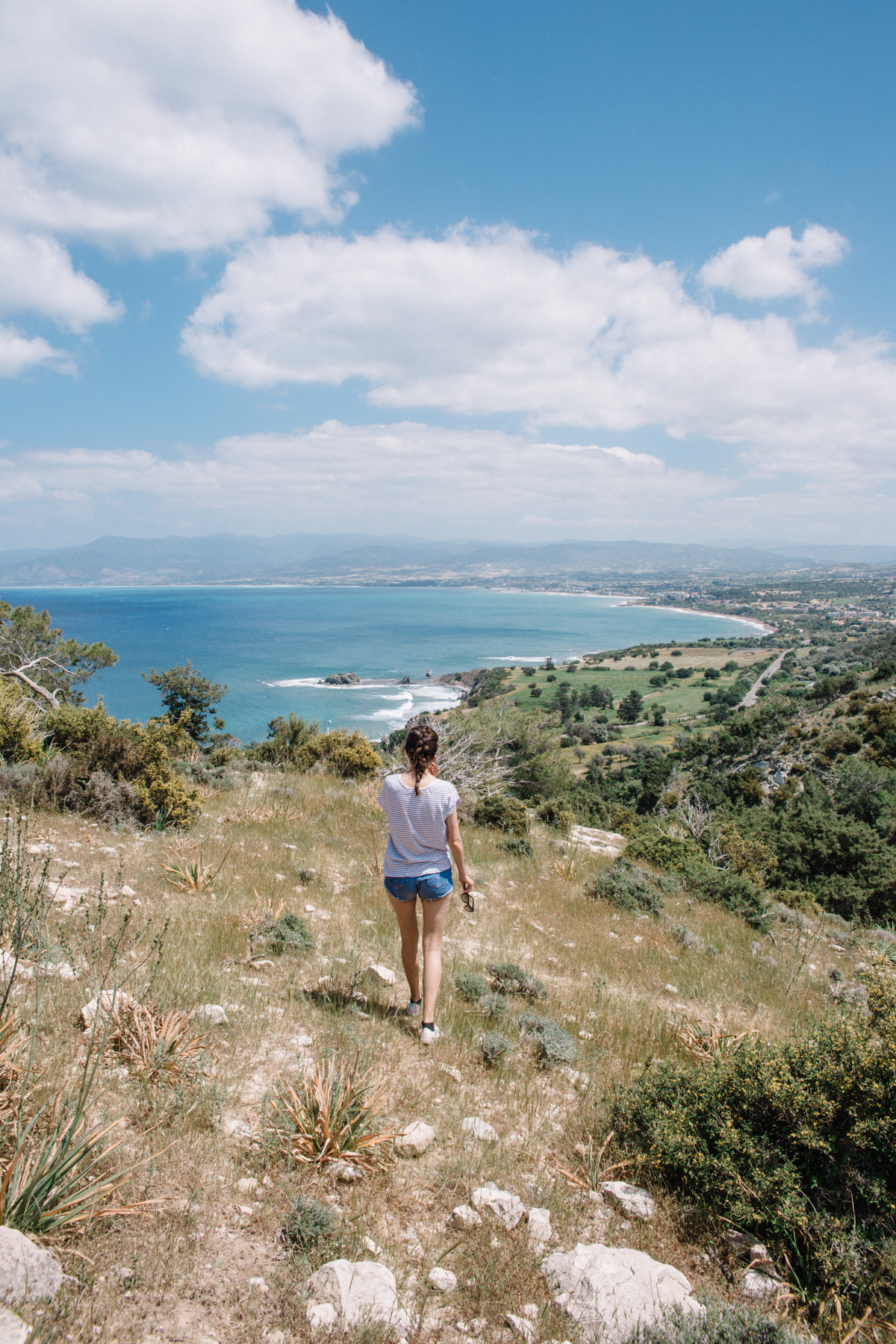 We had a little rest on the bench with the best view, greeting English and German tourists passing by. We met one what I thought was German lady, who said that she lost her husband on the trail and that she has been walking around for 5 hours. She was happy to find out that civilization is only 20 minutes away.
Akamas at it's finest – in spring. If you venture out in the middle of summer, even the first few minutes of climbing up will feel like a major effort. I did this same route once in August, with a backpack full of beer and water and some friends for company. It is totally manageable, but you should be prepared it will take 2-3 hours to complete in a high heat.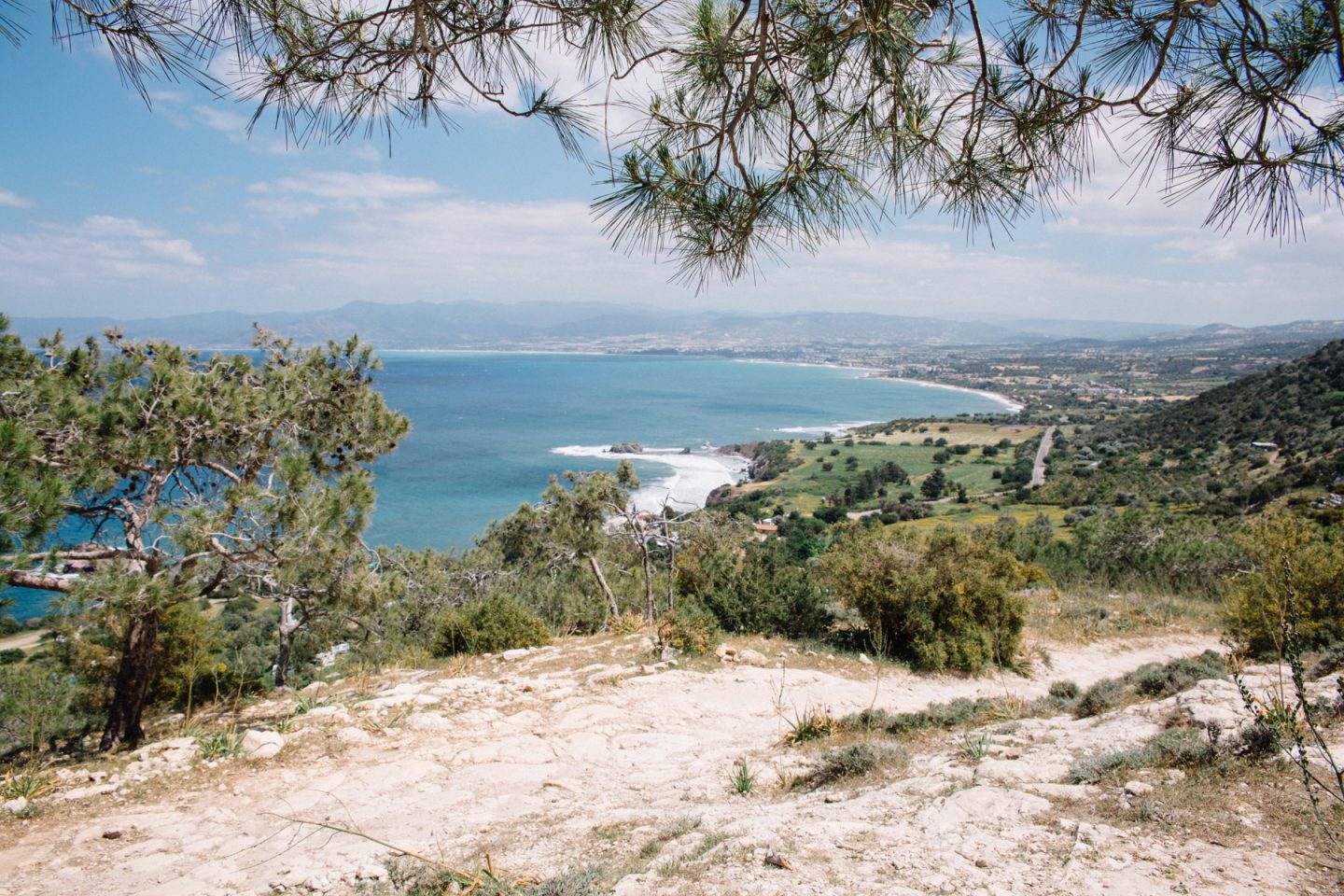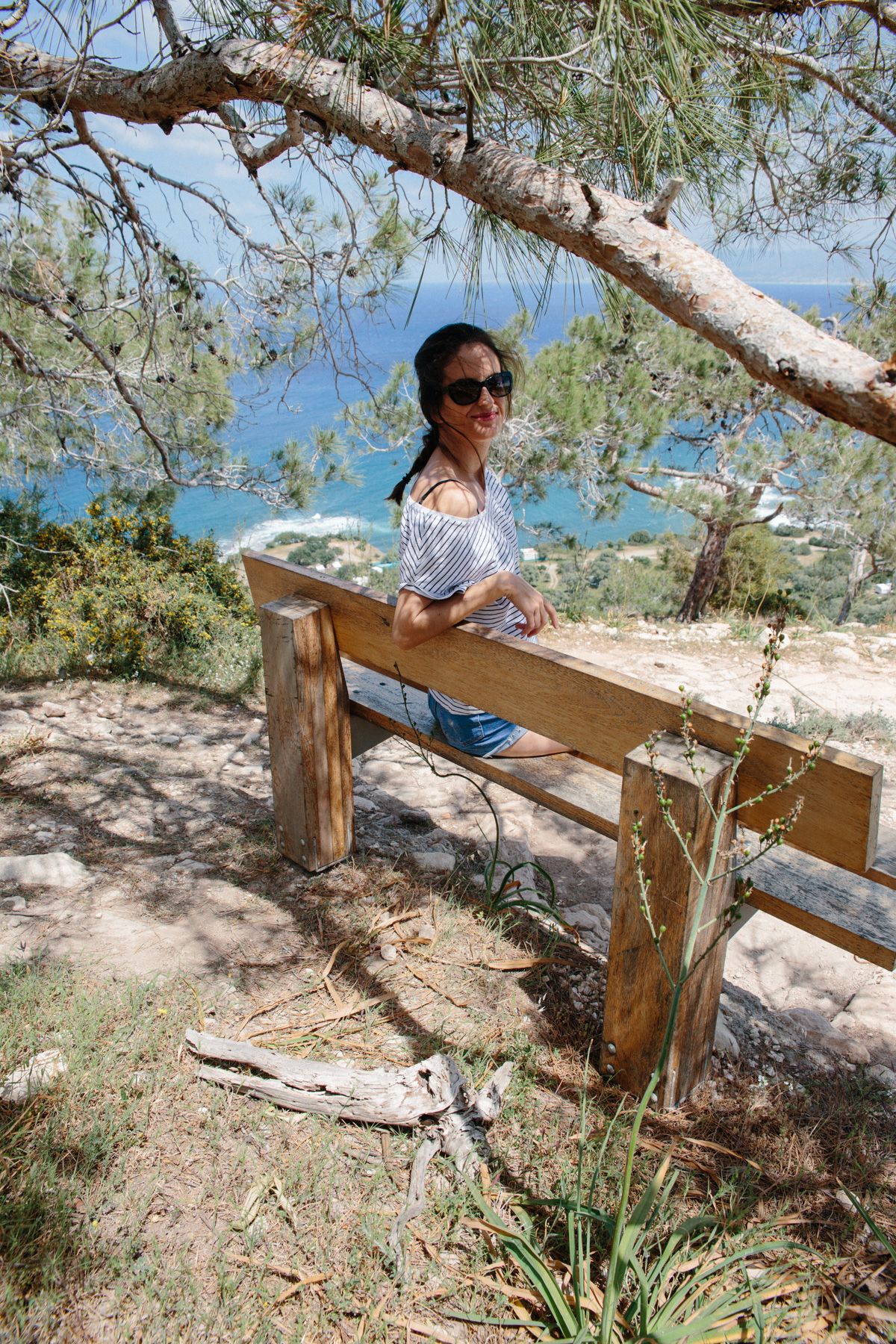 After the rest, it was time to conquer the top of the hill.
Because of the time we wasted earlier by the beach, we decided only to go half way. The first half is actually the one with the best views. As you progress on the route you will continue through the forest and come around from the other side of the bay, from where the views are not as impressive.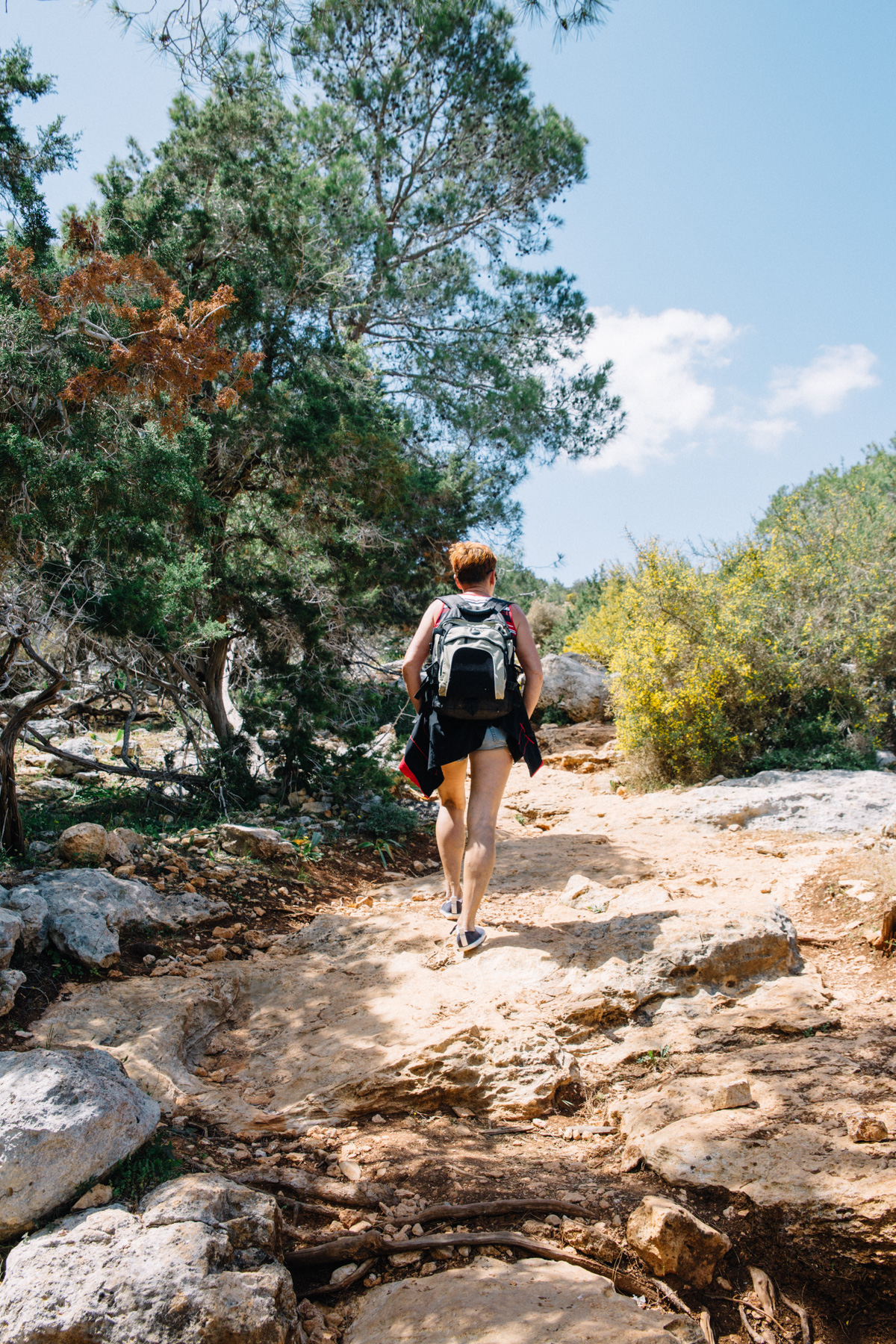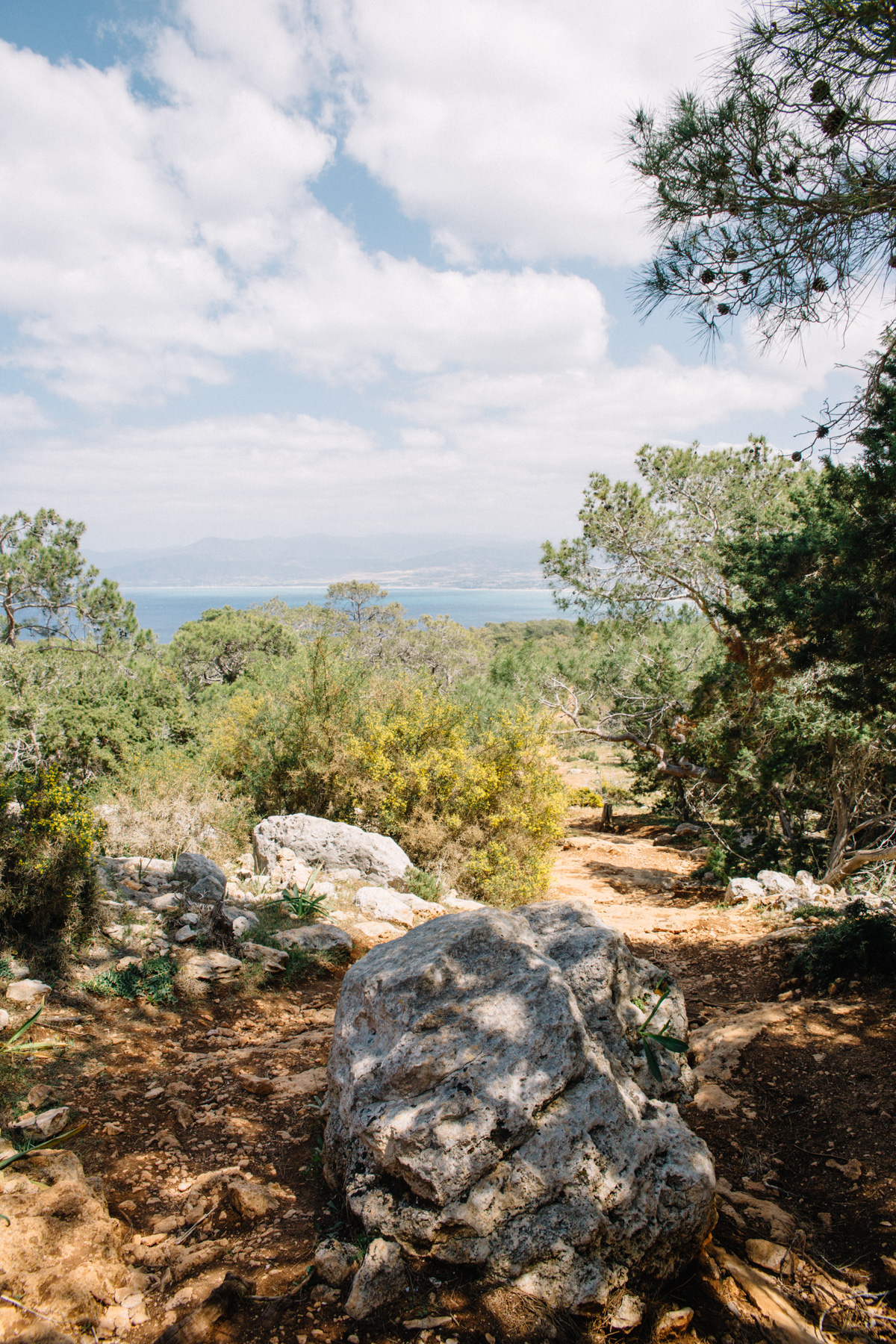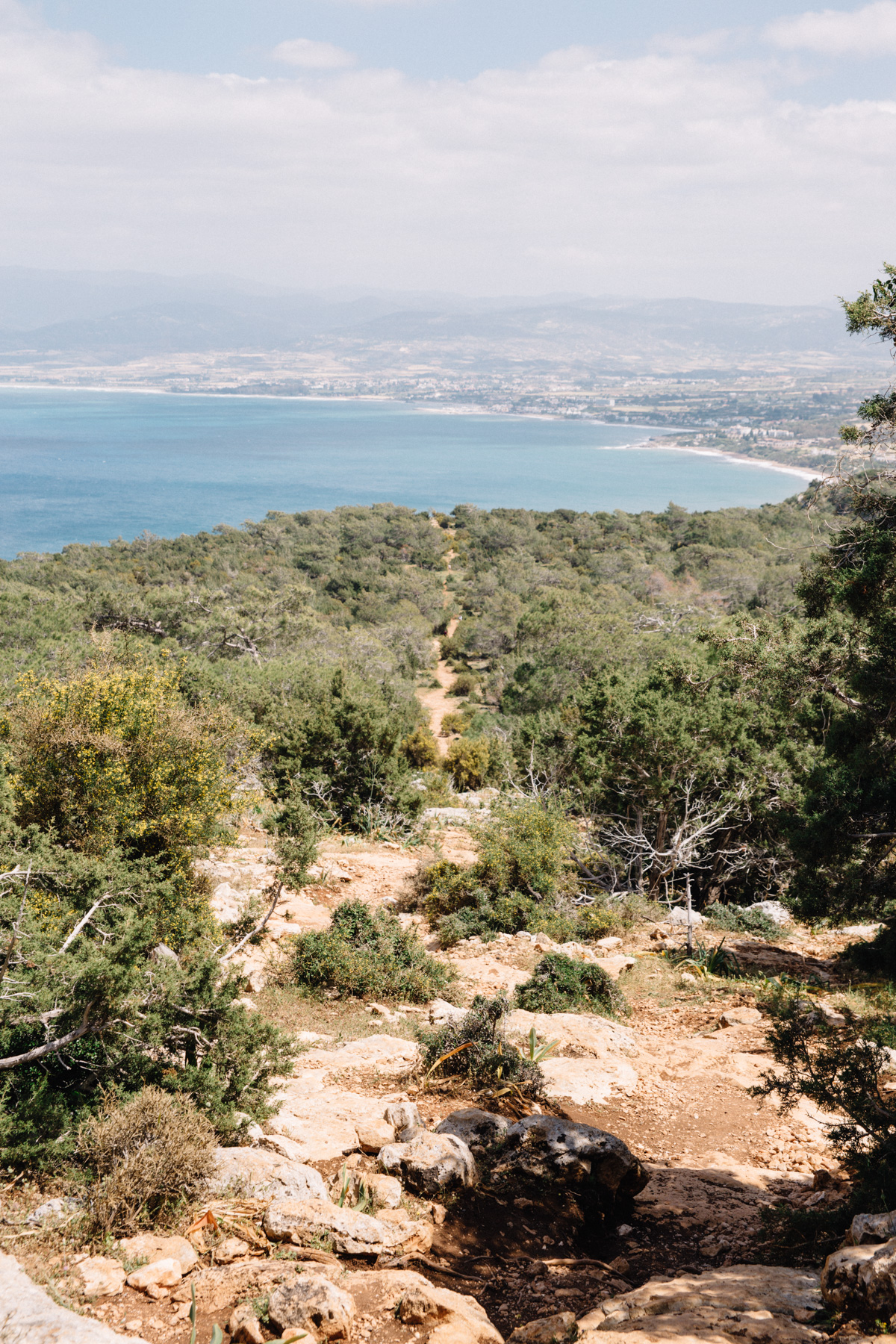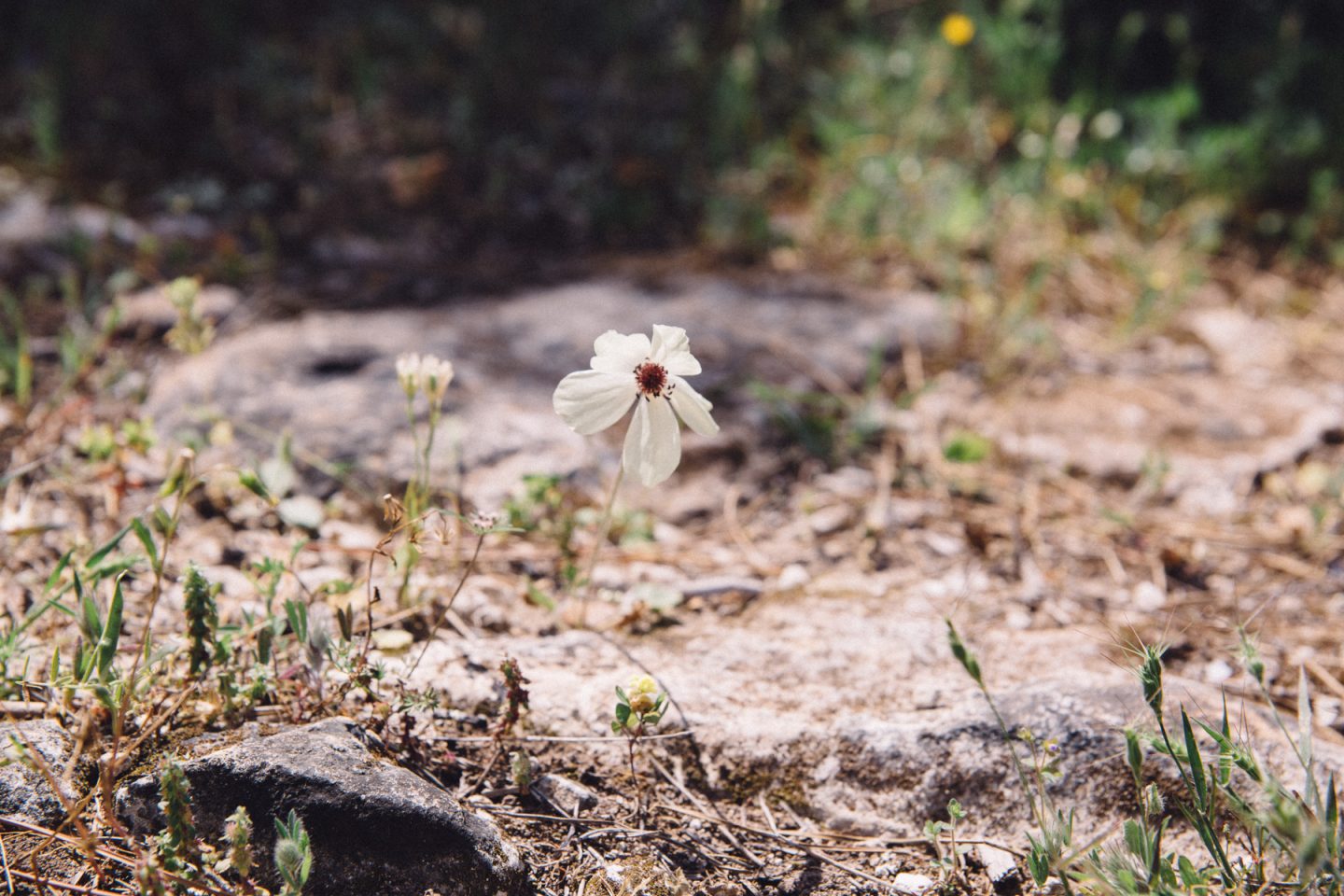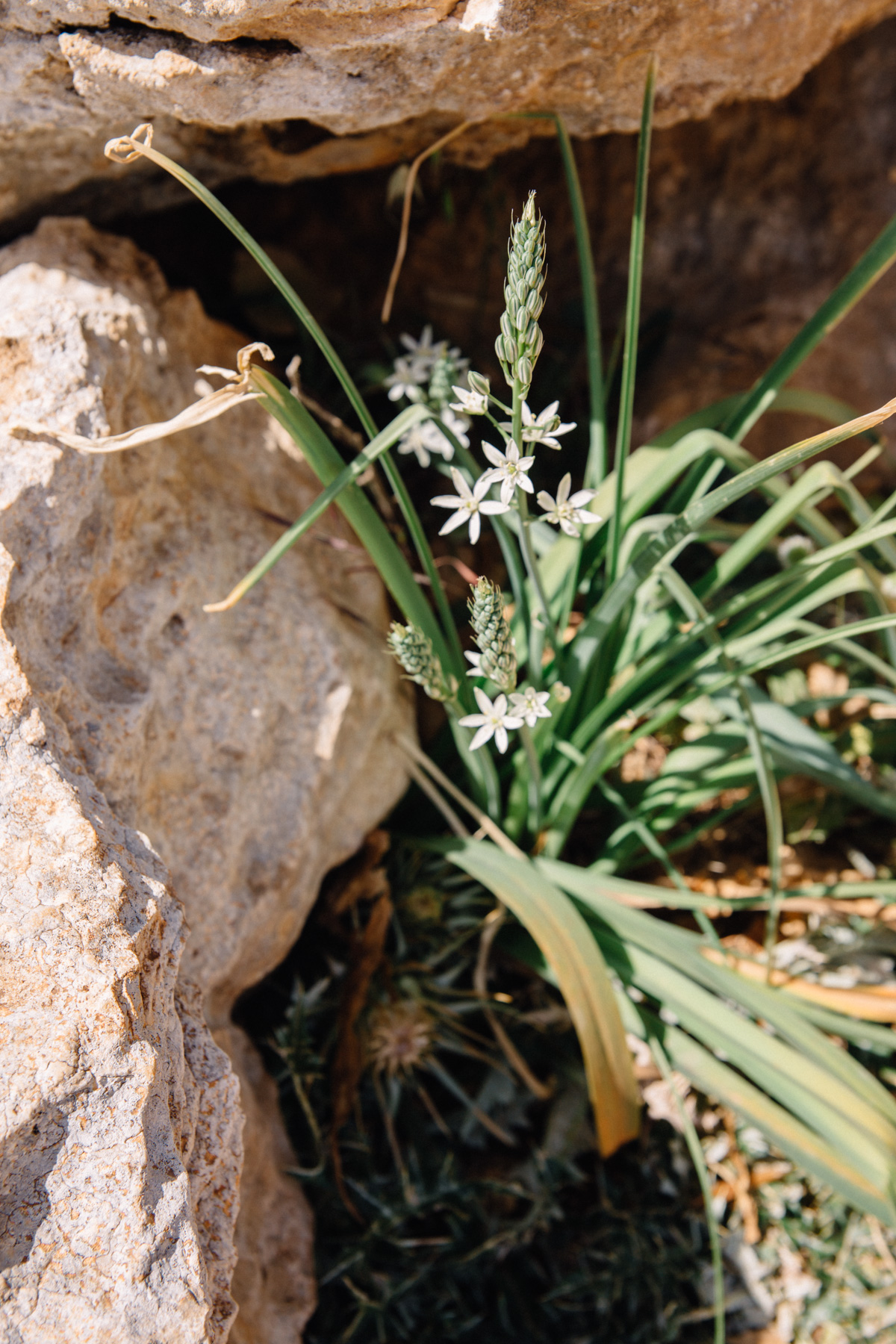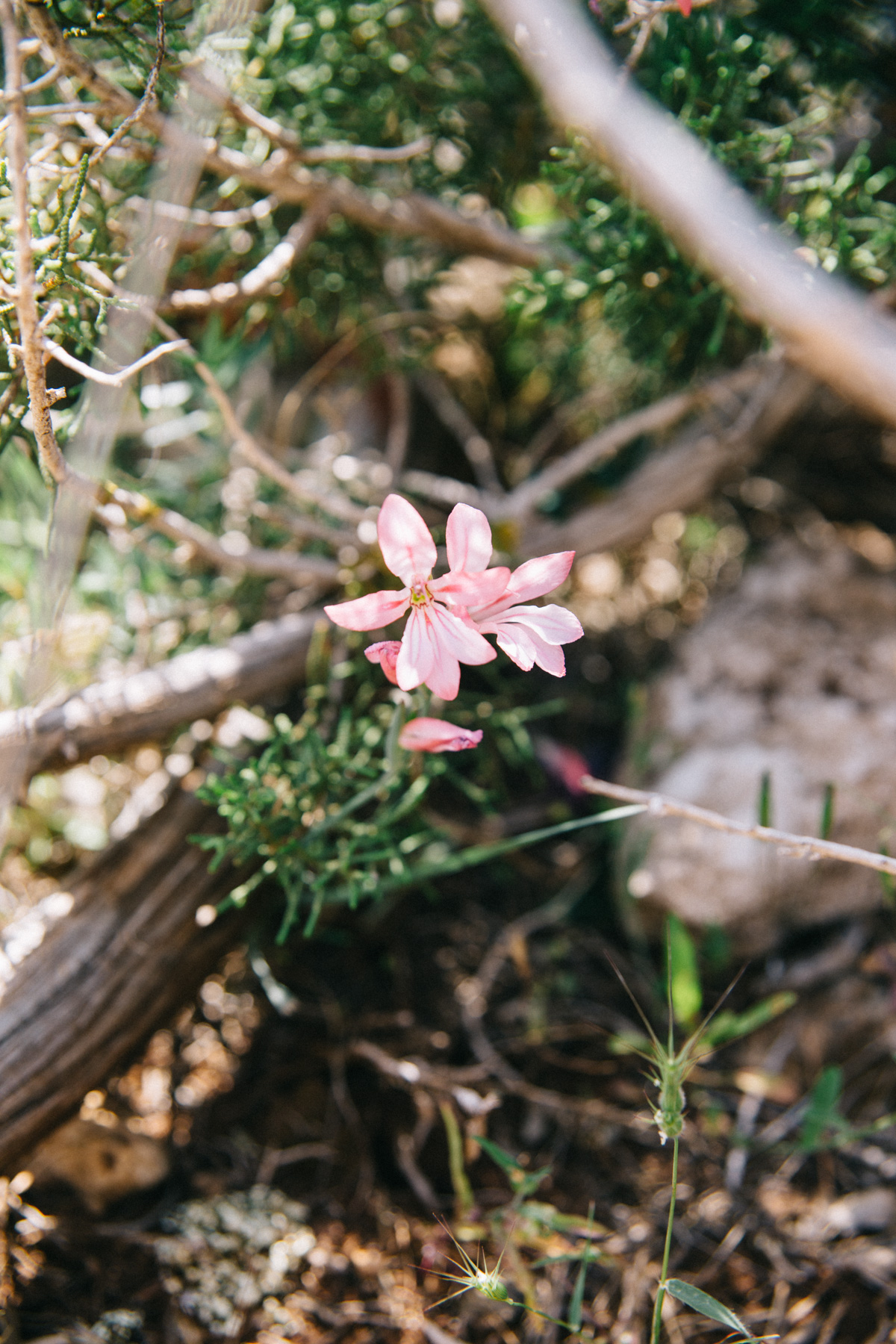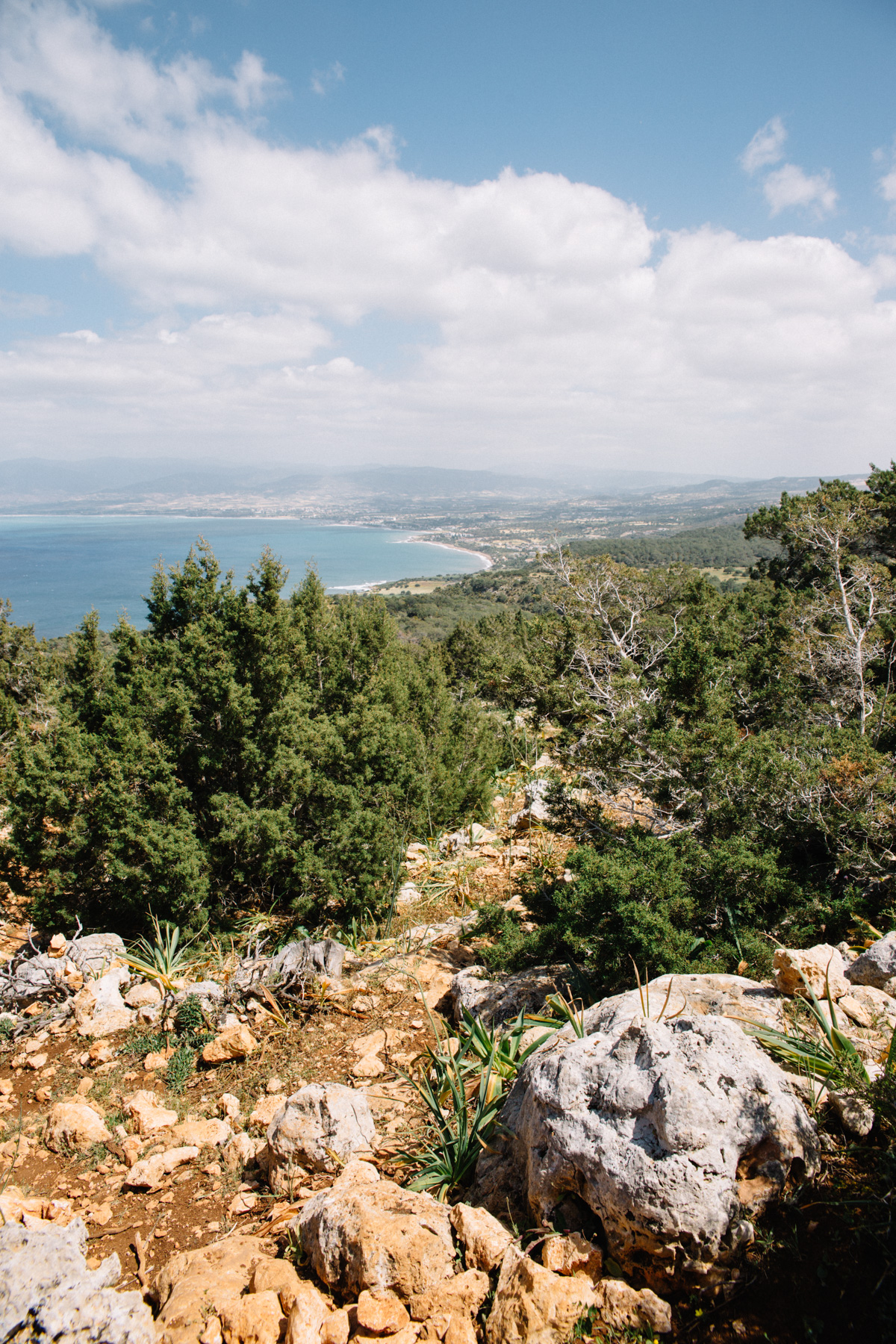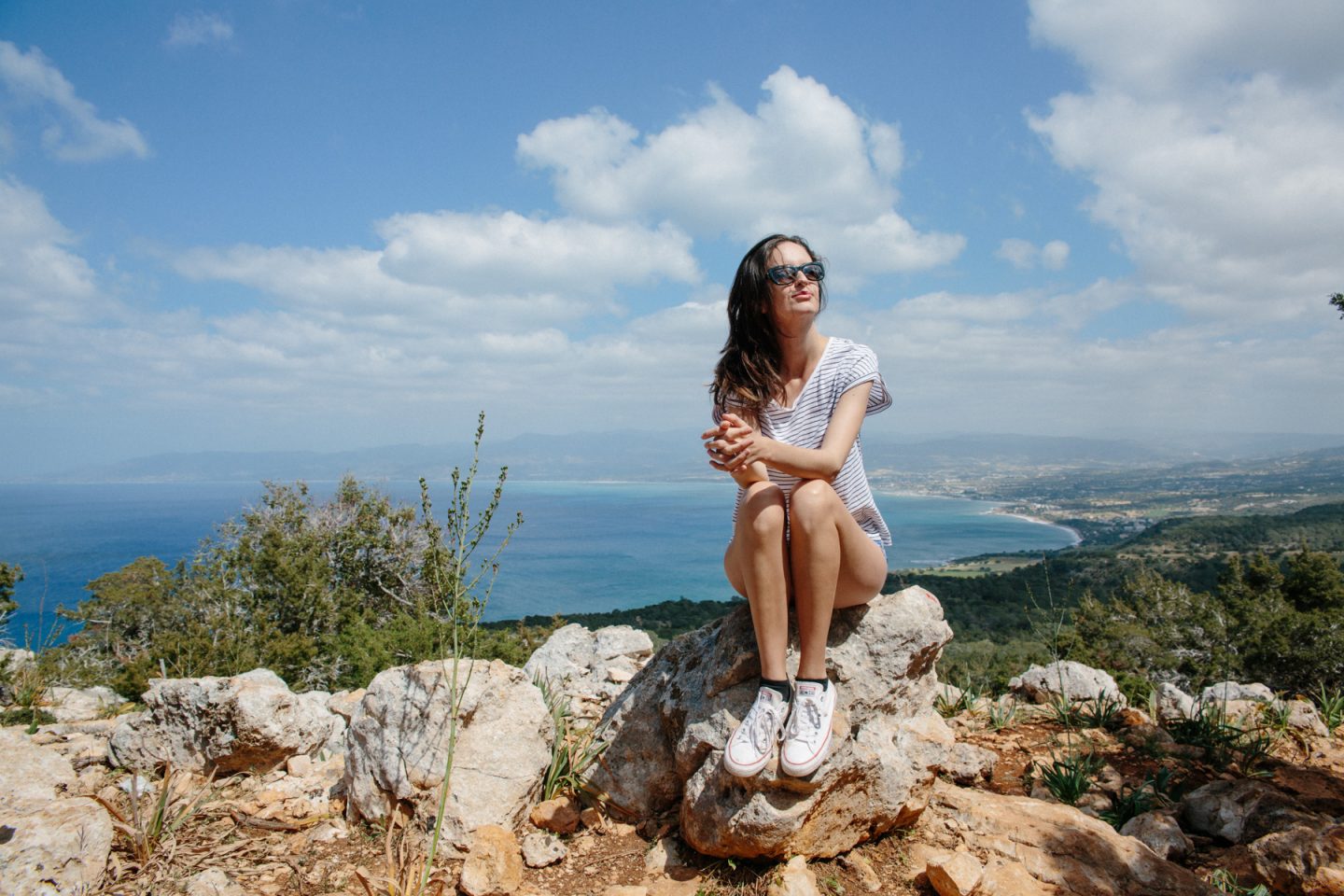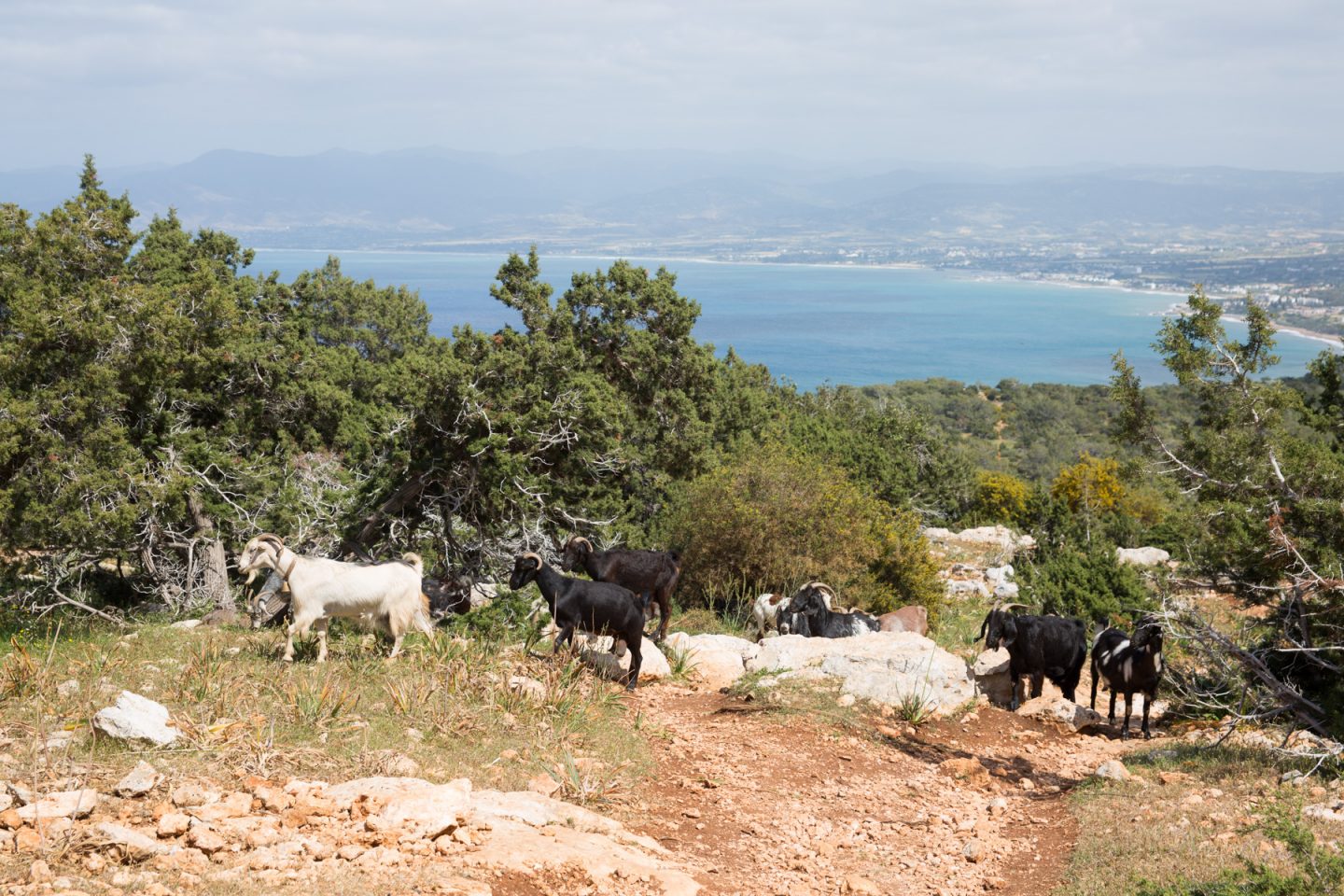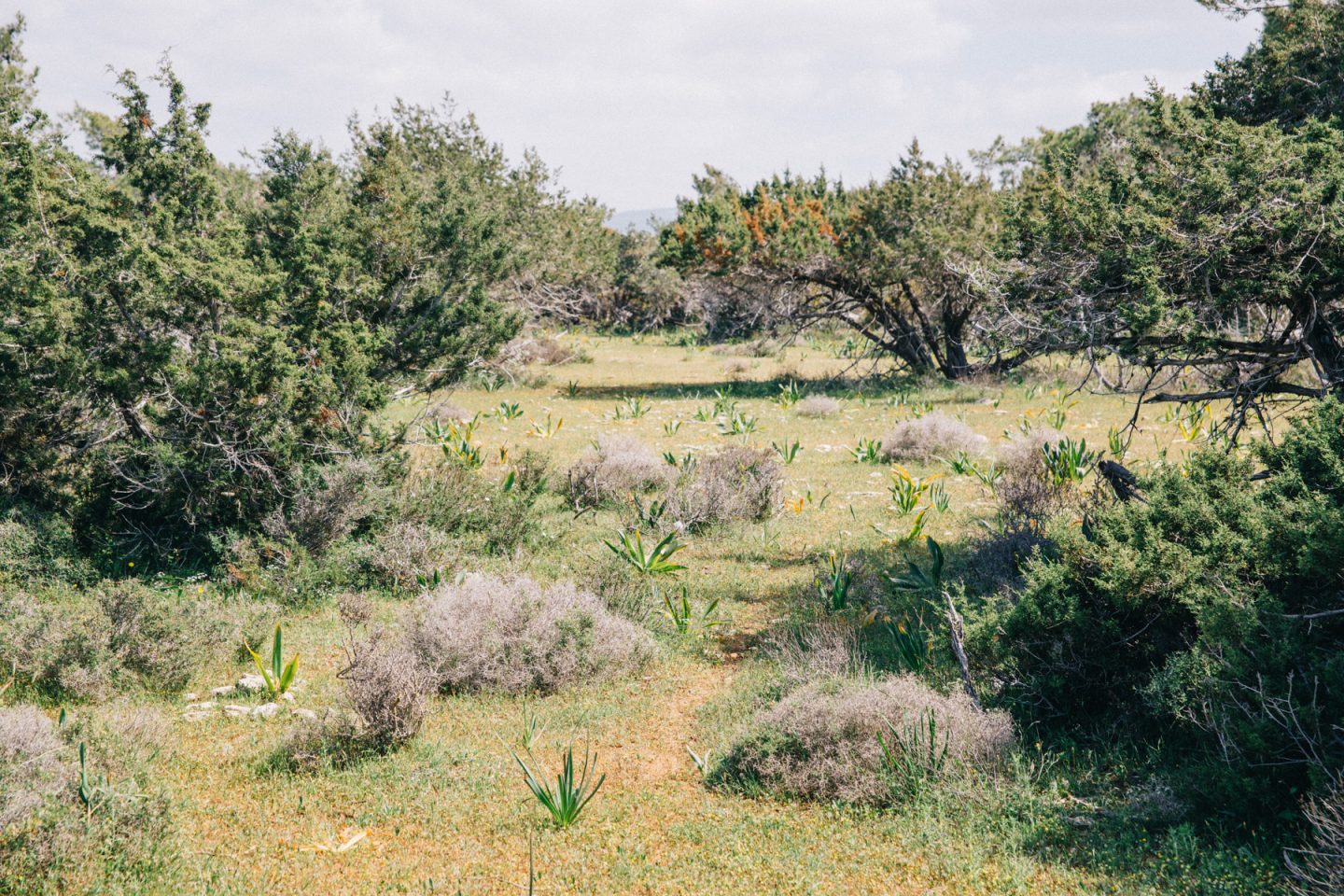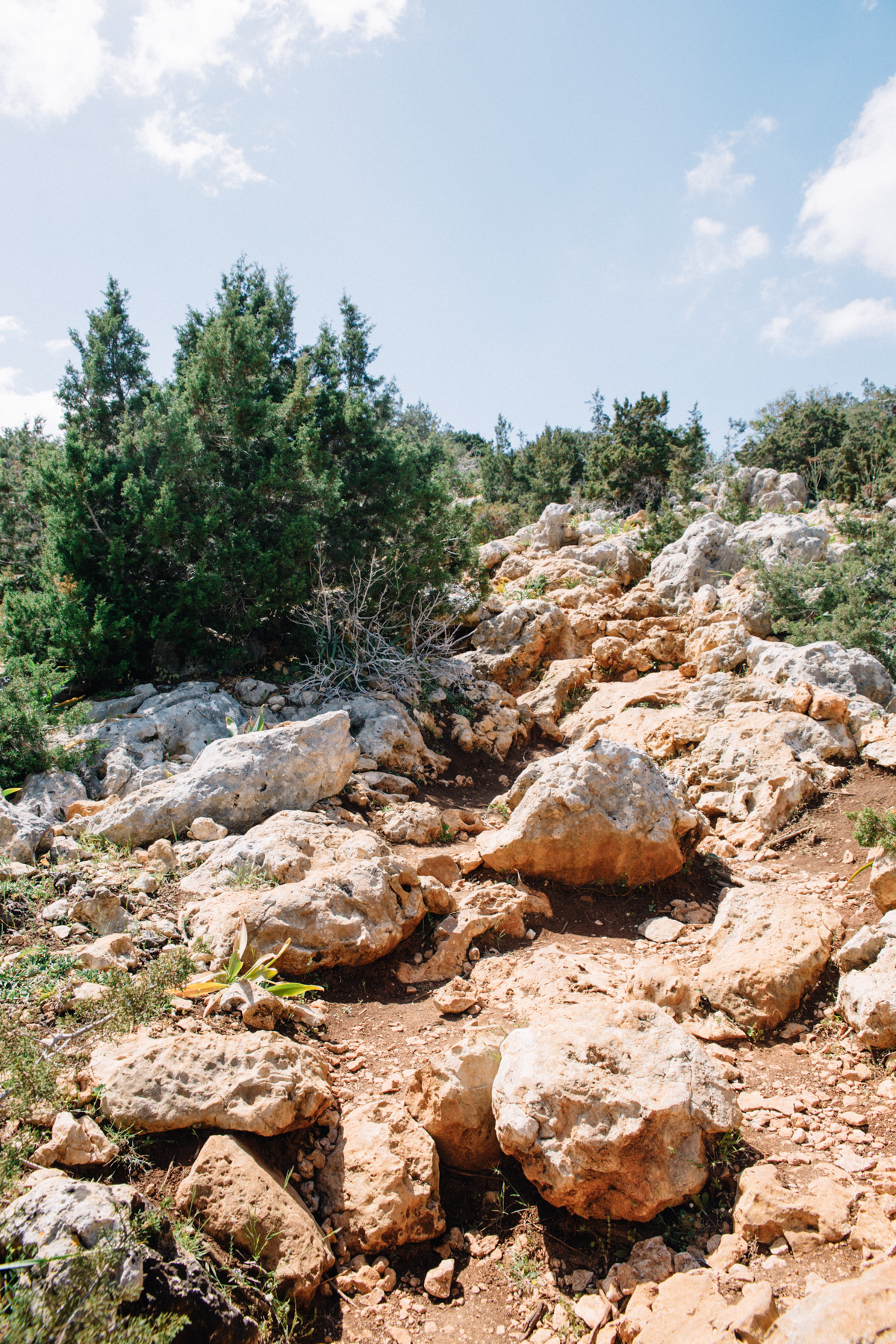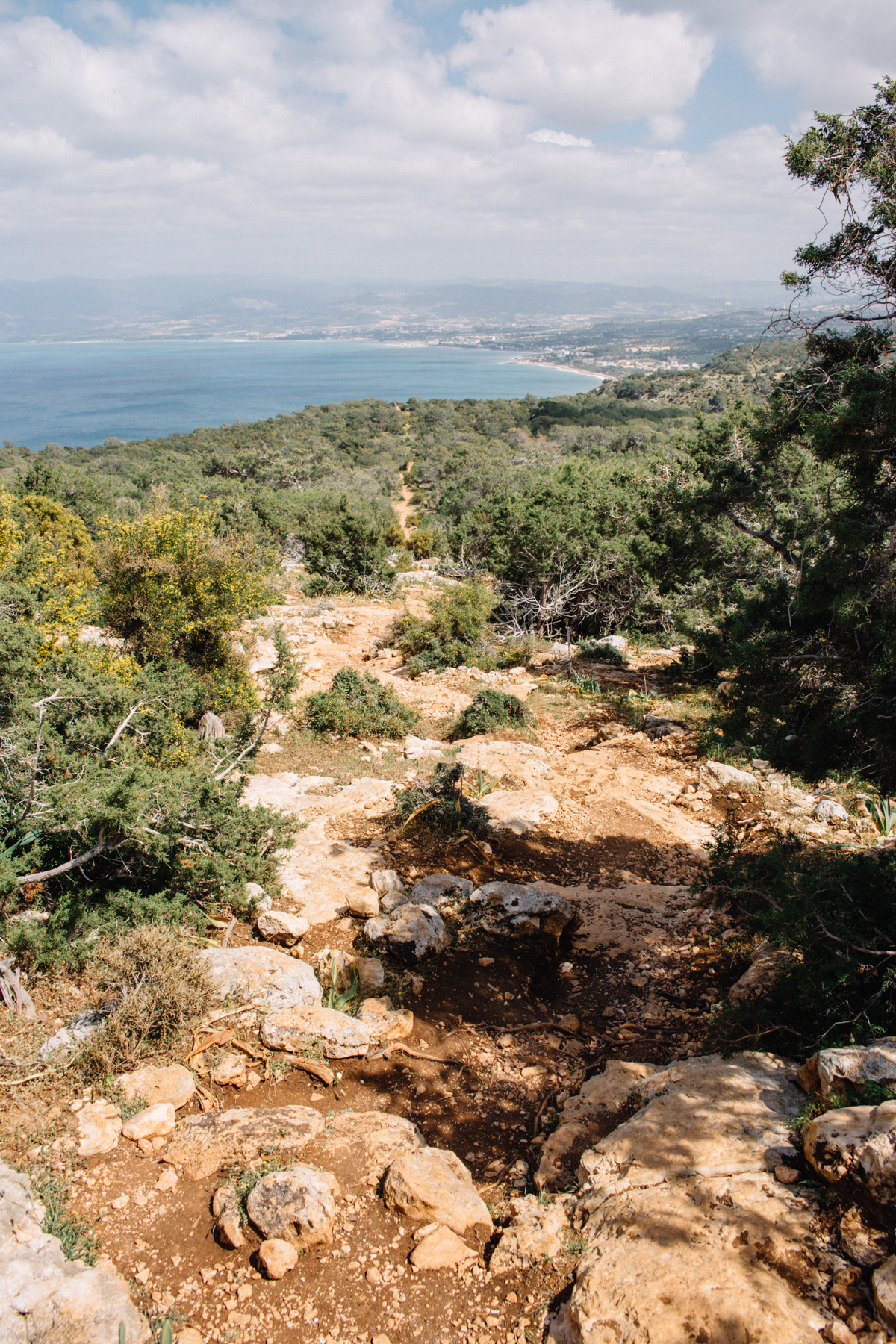 After quick picnic at the top of the hill, we headed back down.
There was some cold wine trapped in a bottle, waiting to be rescued. We couldn't let it down.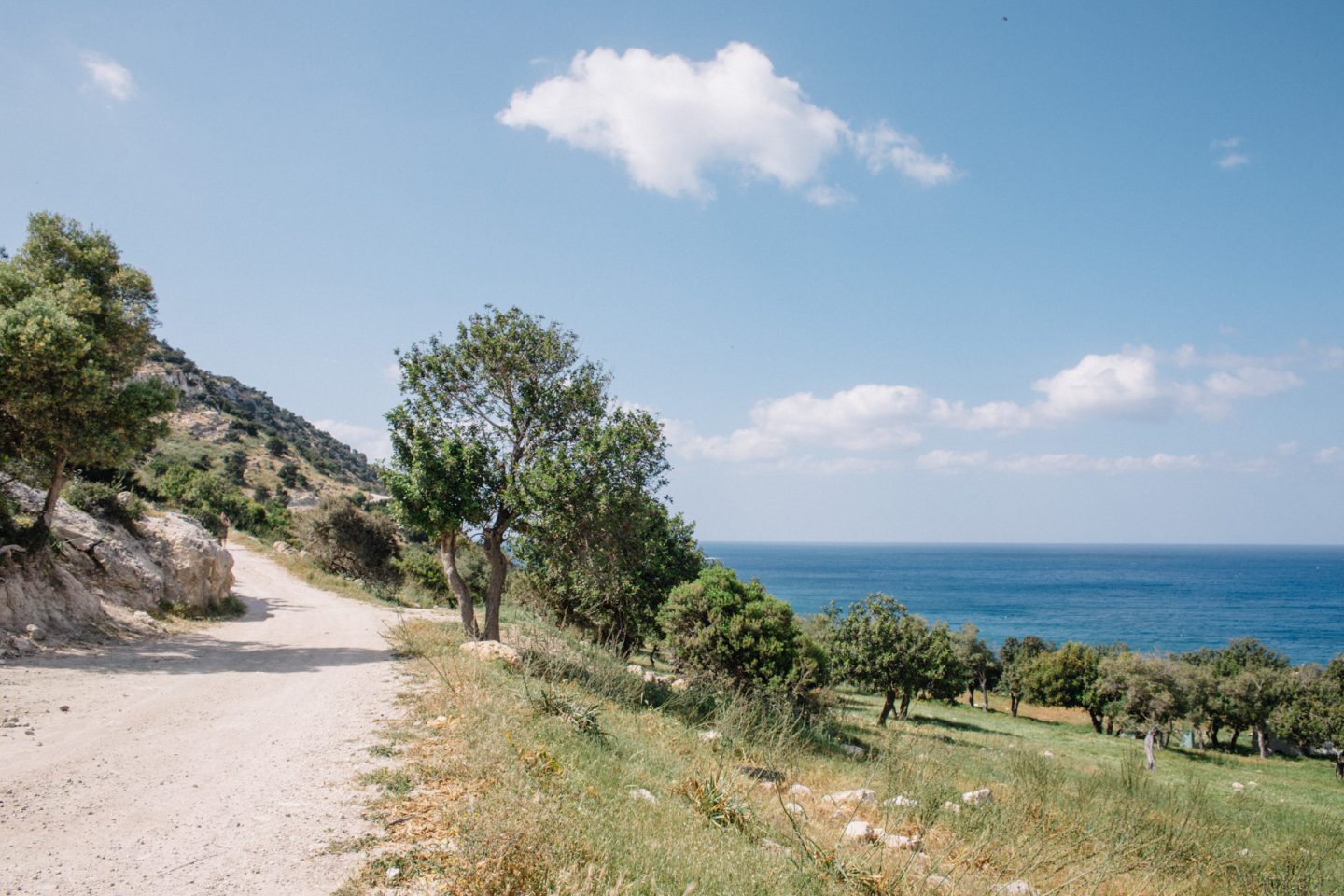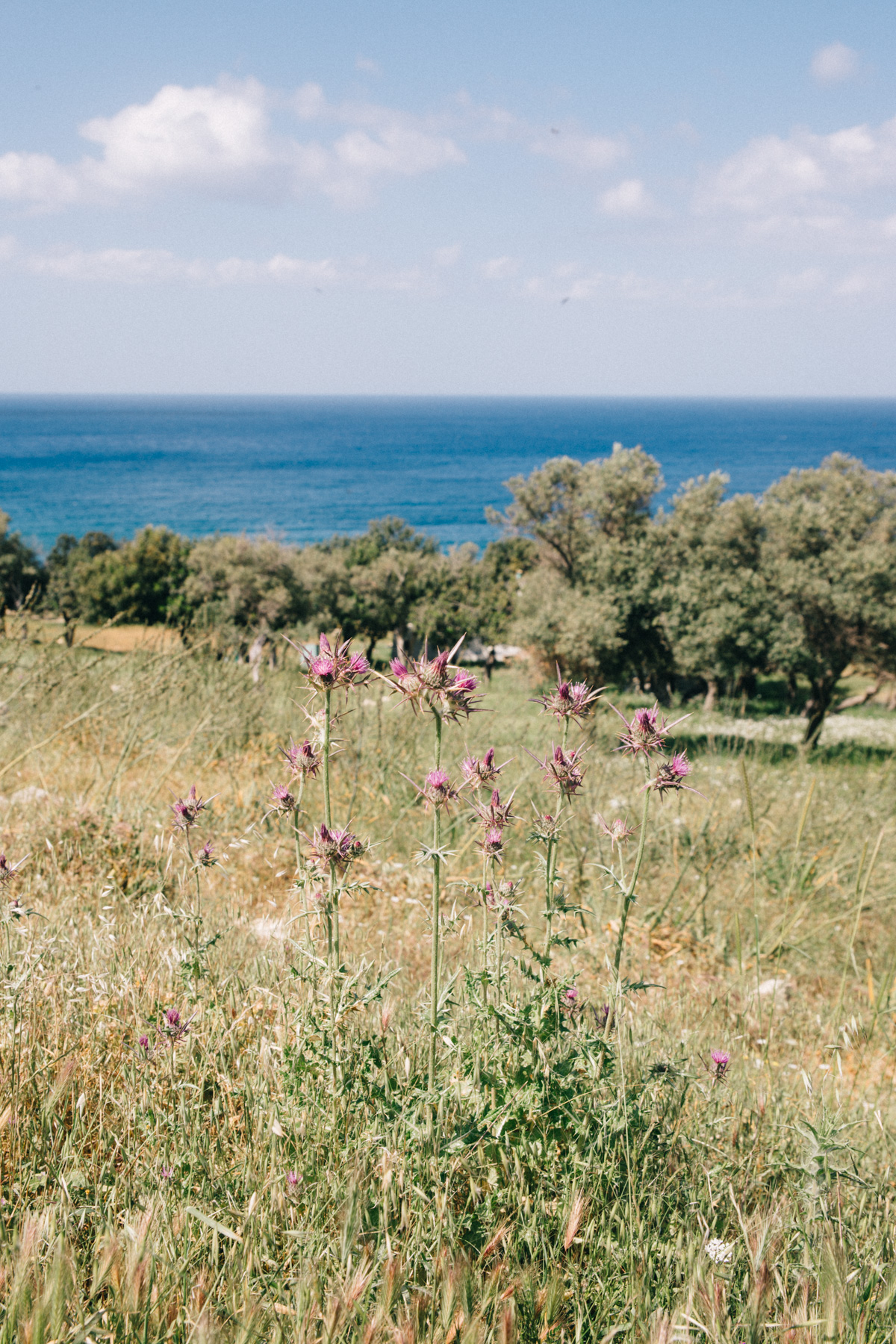 There it is. Safe and sound.
Now just fish out those bugger flies that keep coming for an uninvited tasting session.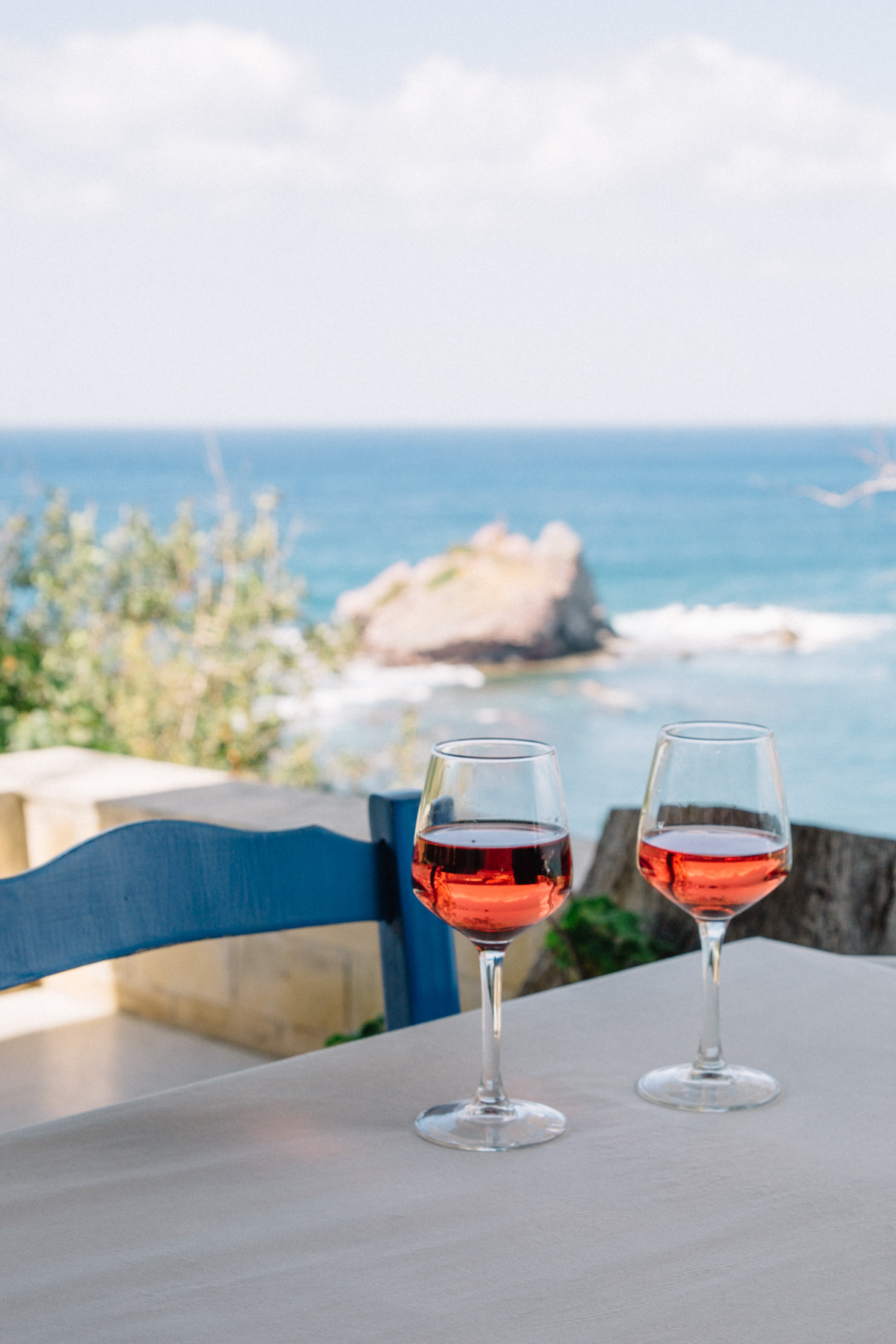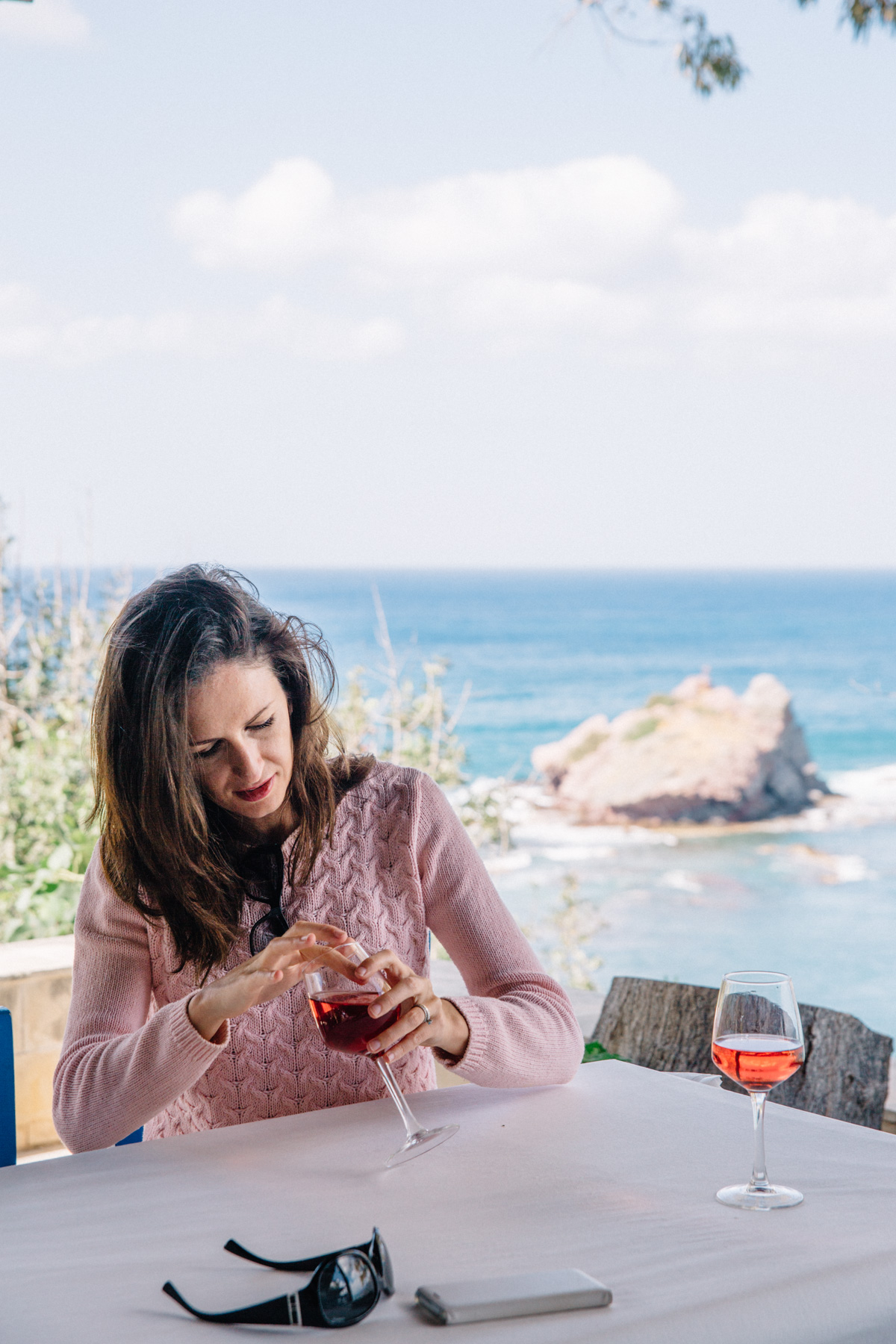 I am not a huge fan of the restaurant by the Aphrodite's Bath, but we opted for a quick salad and rose to declare the day a victory.
Luckily, no matter where you go, it's really hard to mess up a salad. And in this place it tasted as fresh as if it was just picked from the garden.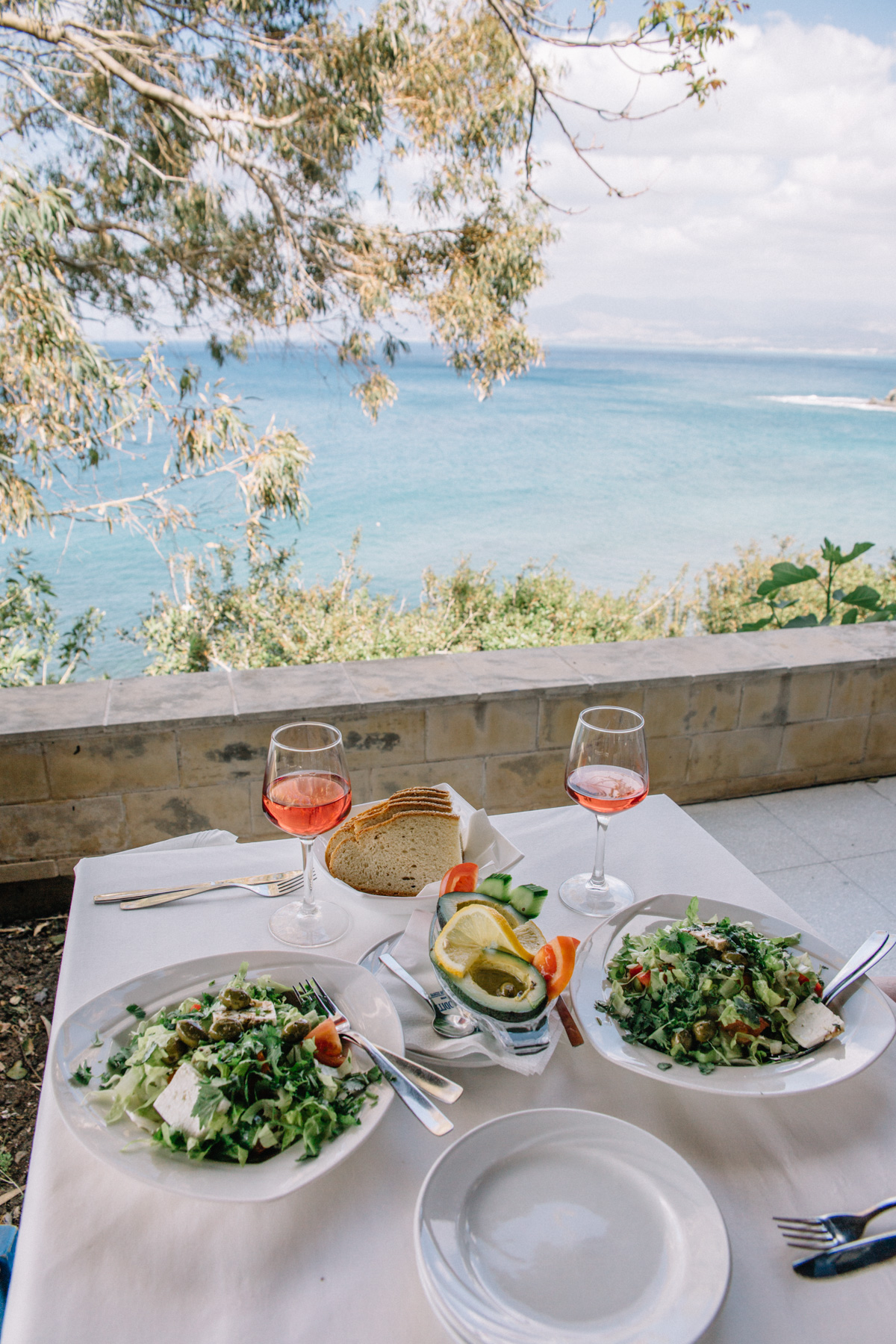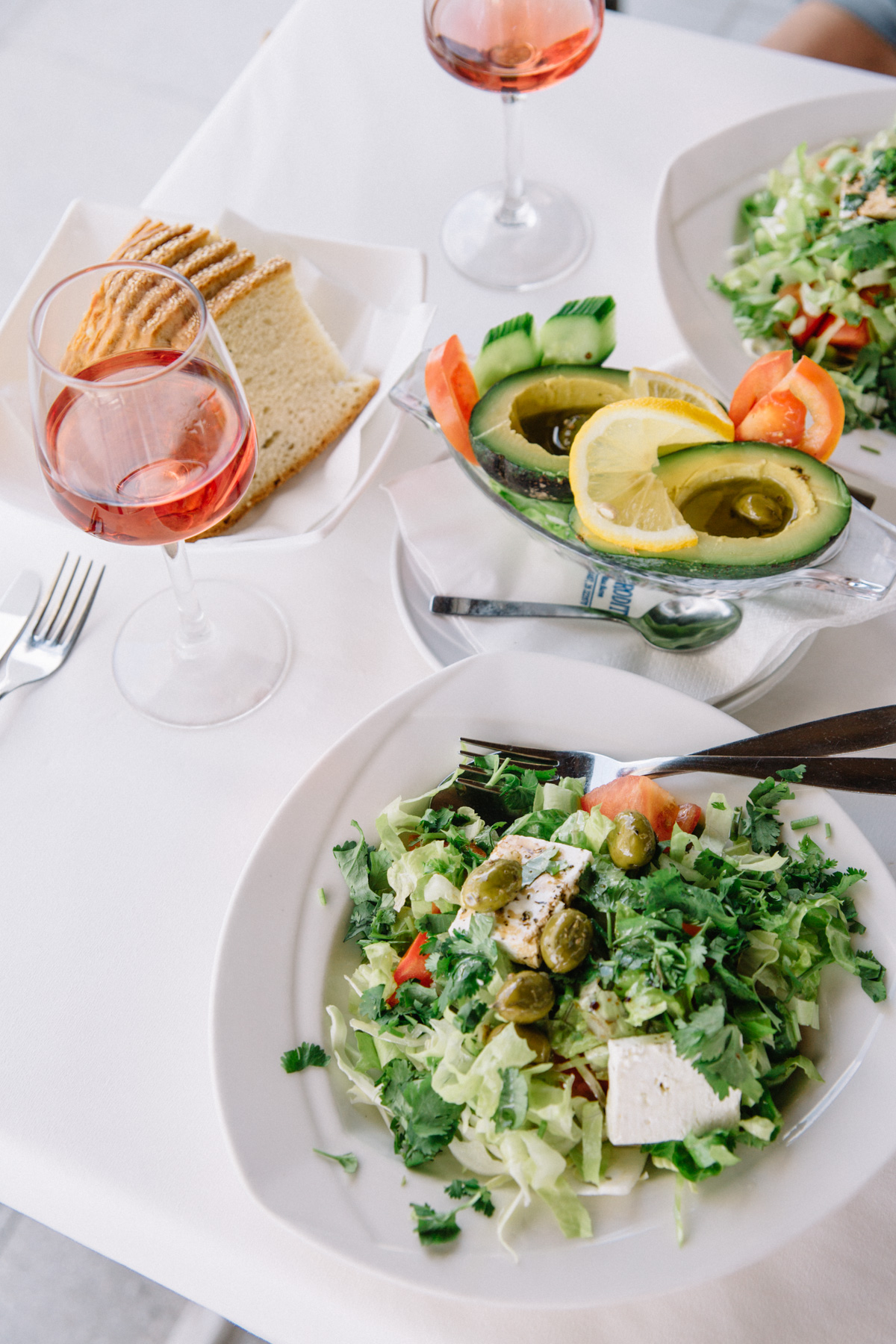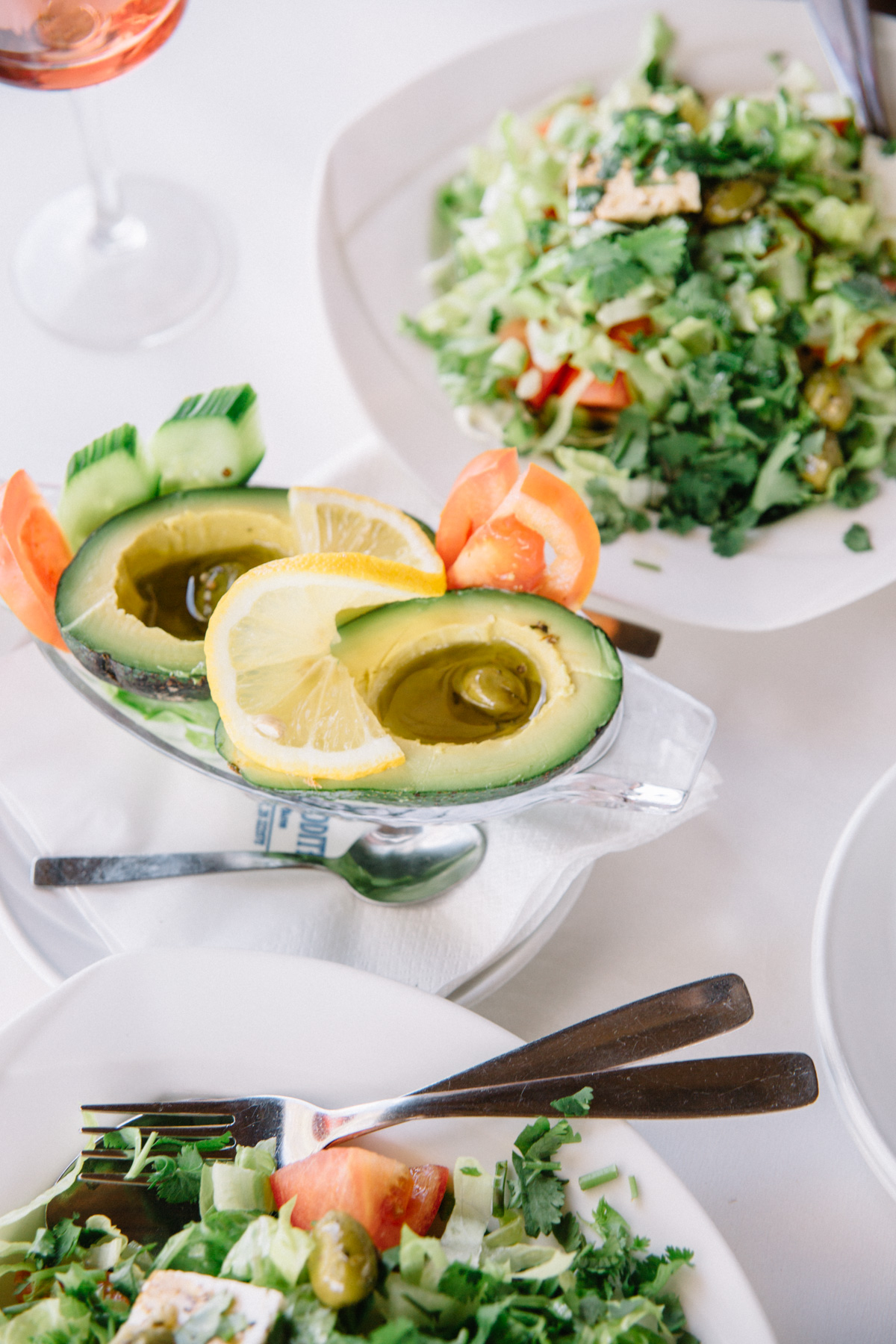 I hope you enjoyed hiking with us and now off you go, open yourself a bottle of wine and raise a glass to your own adventures this weekend!