There is nothing better than playing a tourist in your own town.
Kato Paphos in Cyprus is one of those places where you can walk in anytime during the week and feel like on holiday.
Last week I had a day off to celebrate a wedding anniversary and instead of the usual dinner, we spent the whole day walking around Kato Paphos, enjoying great food, wine & views.
Kato Paphos is full of contrast – tourist traps on one side of the road, and some of the coolest local restaurants on the other.
It's best known for its harbour, historic sites – Kato Paphos Archeological Park – and a promenade full of hotels.
A 10 mins walk from the harbour and you get to Kings Avenue Mall where you can spoil yourself with a bit of retail therapy.
Kato Paphos means "lower Paphos" as opposed to the rest of the city stretching up in the hills and further away from the sea. It's where you find the most hotels, and restaurants and where the promenade fills with people enjoying their summer holiday.
Off-season, it's still busy but mostly with locals enjoying a weekend brunch, evening drinks or winter strolls by the sea.
My favourite way to pass time in winter was to come to La Bania after a stormy night to watch the waves crash against the windows.
To help you get the most of the area, here is an outline of how to spend a day in Kato Paphos (admittedly consisting mostly of eating & drinking, as you would expect for an old lady like myself).
Get some comfy shoes & pack your sun lotion.
What To Do & See in Kato Paphos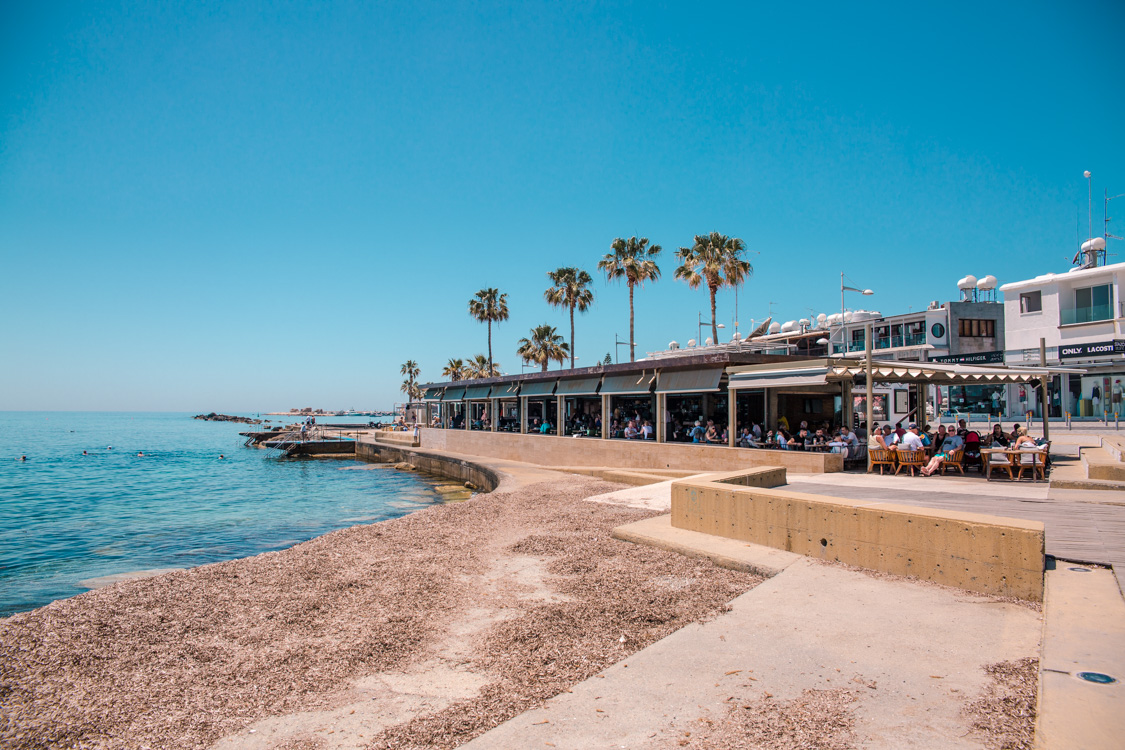 Breakfast in the Harbour
Start with a fresh Cypriot breakfast by the water at one of the restaurants in the harbour.
I recommend Theo's Restaurant with its beautiful views, decor & delicious fresh food. The fried halloumi is absolutely delicious!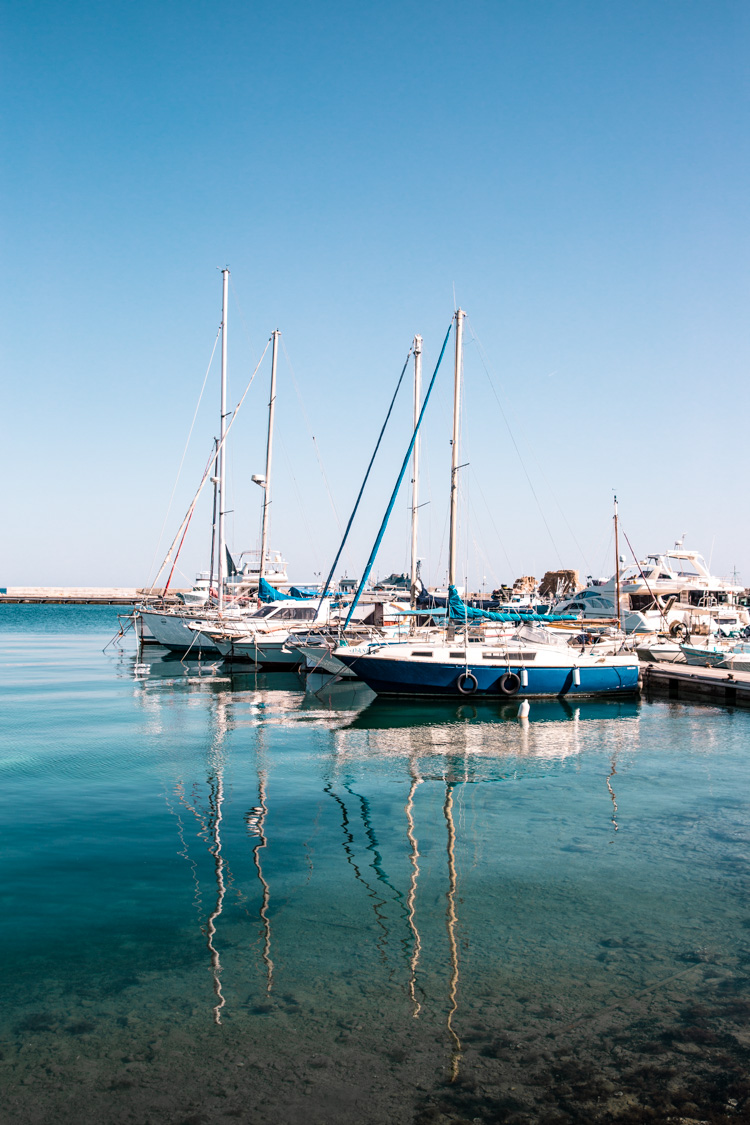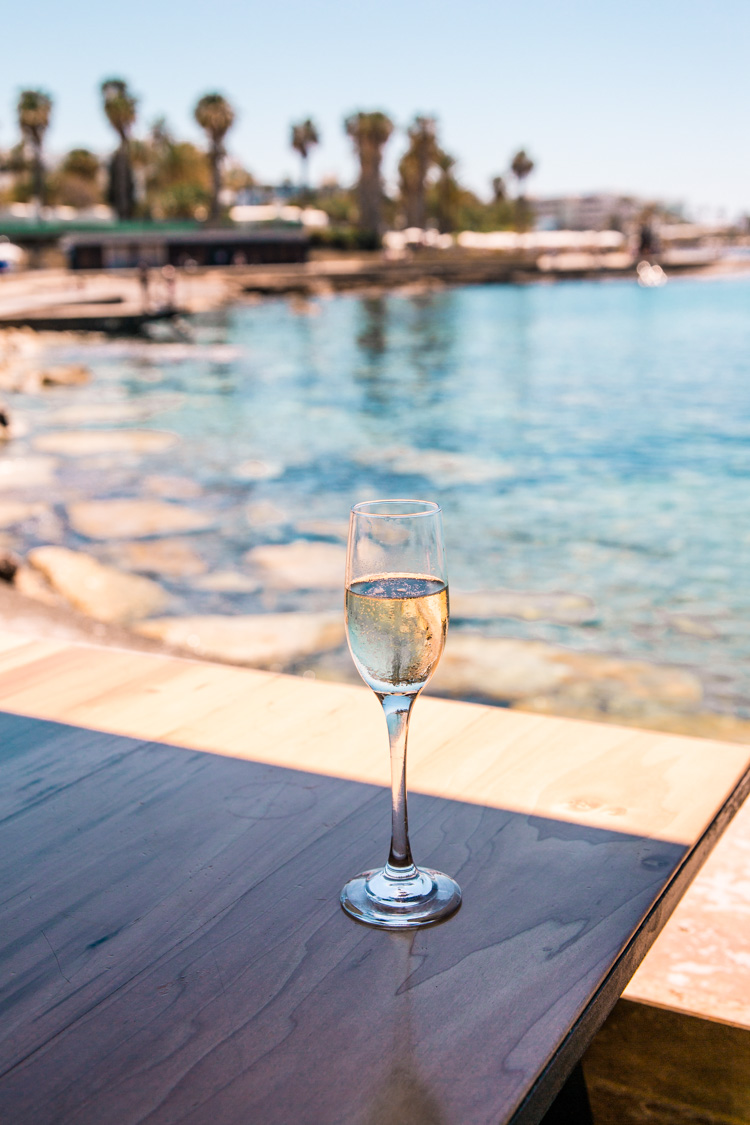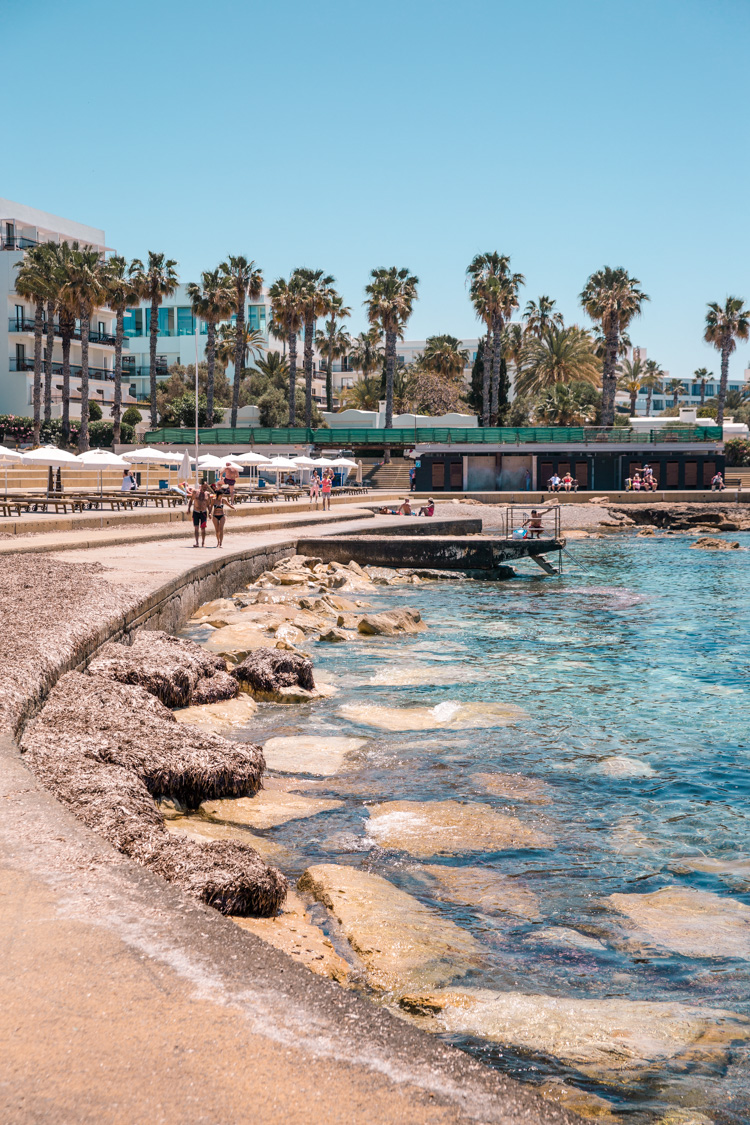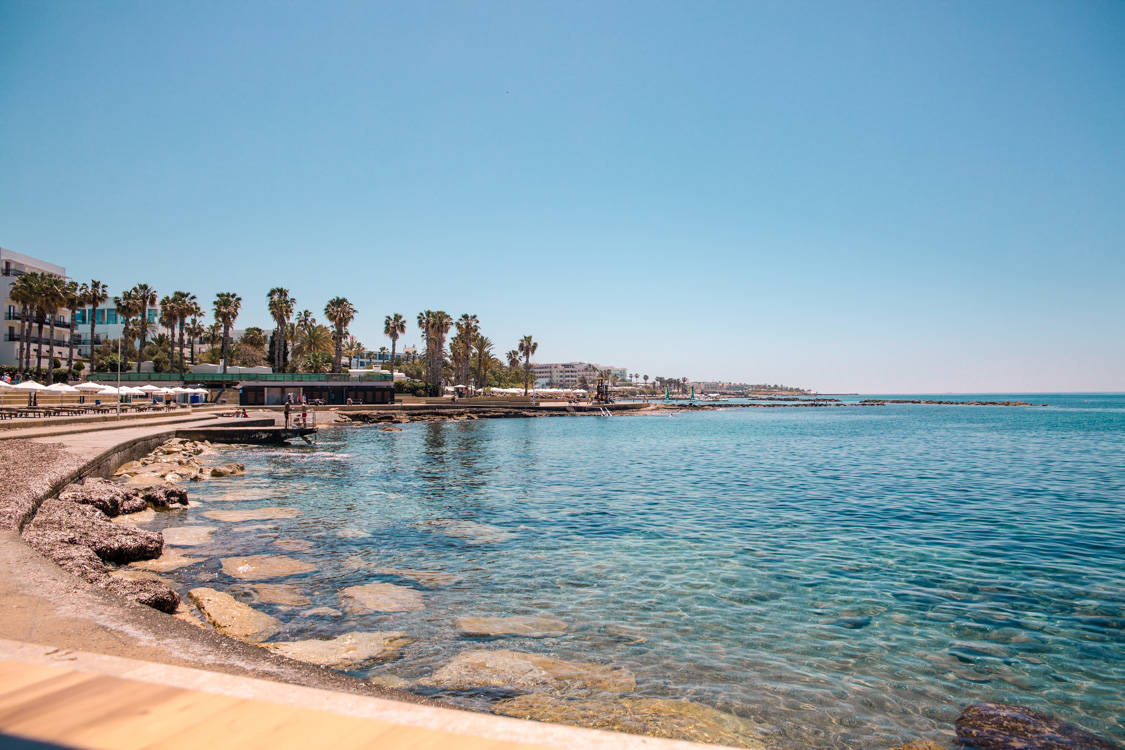 Coffee at Ta Bania
Frequented by locals and tourists alike, this restaurant (pictured below) is tucked away at the corner of a small beach and it has its own changing facilities with access to the water.
It has undergone quite a transformation since I've been there first time 5 years ago, a change that propelled it to the top spots to eat & drink in Paphos.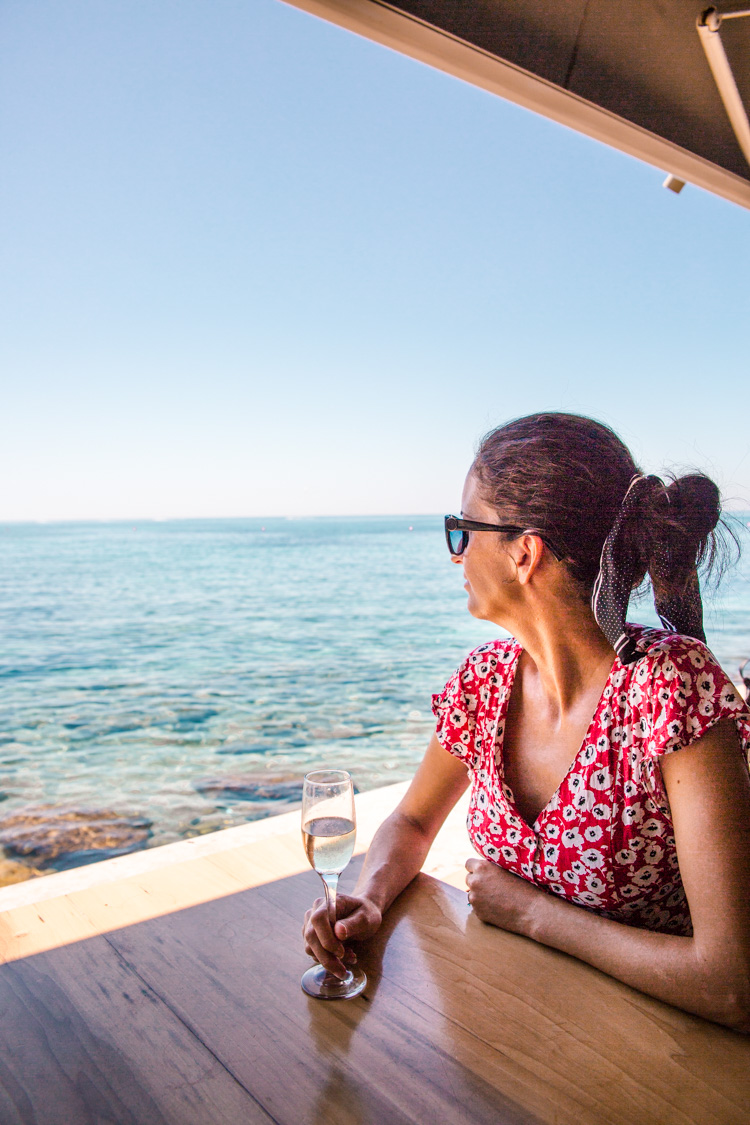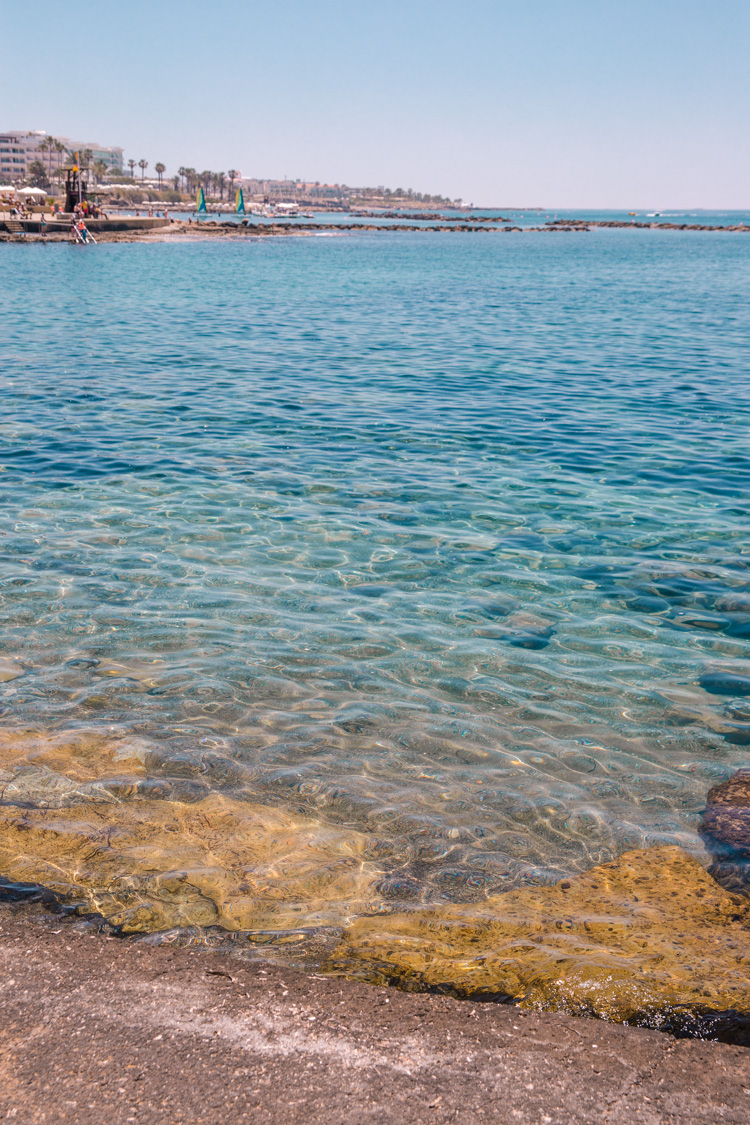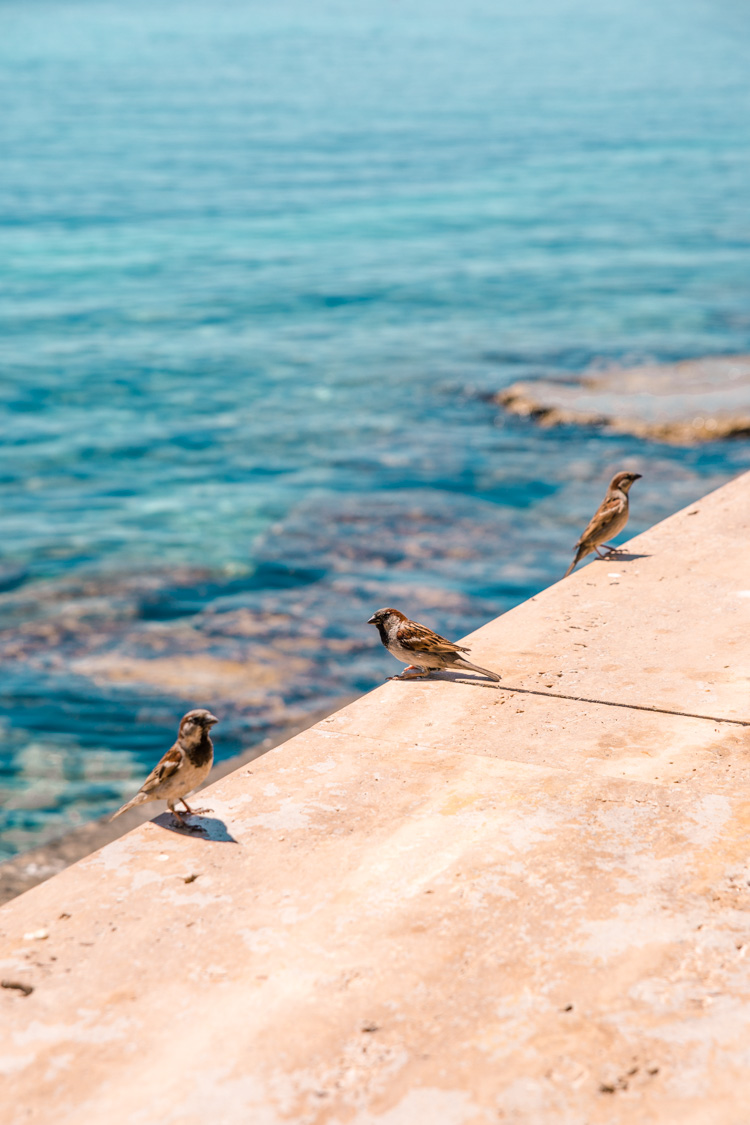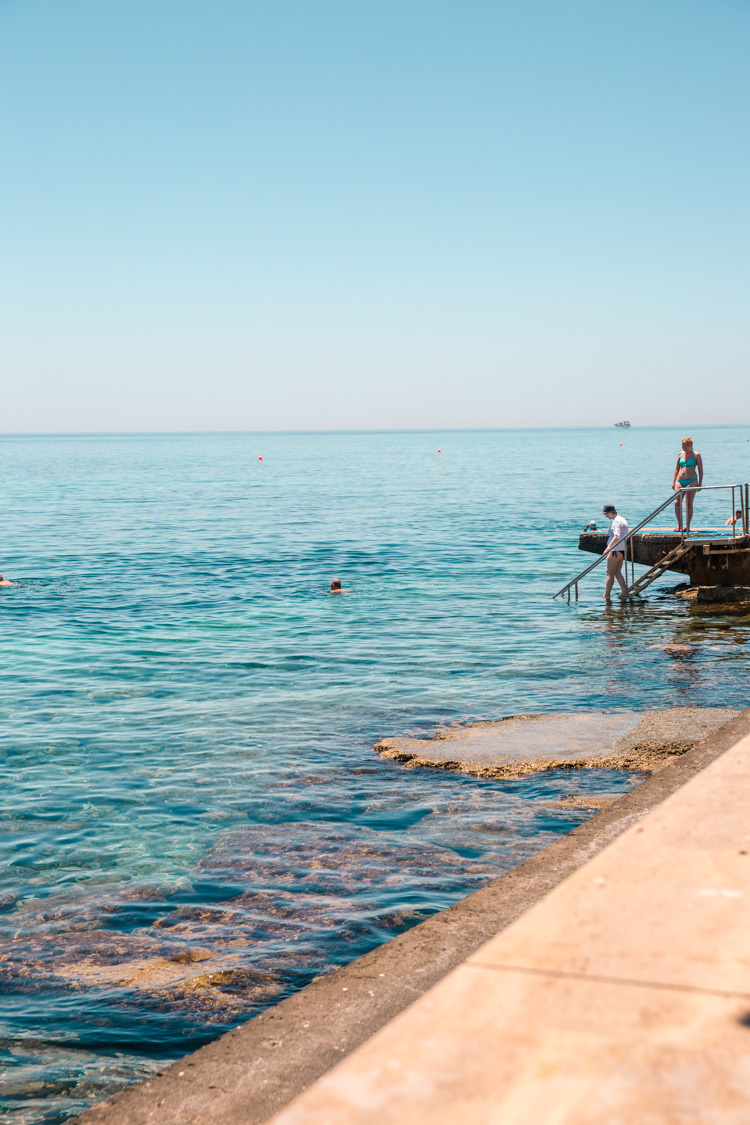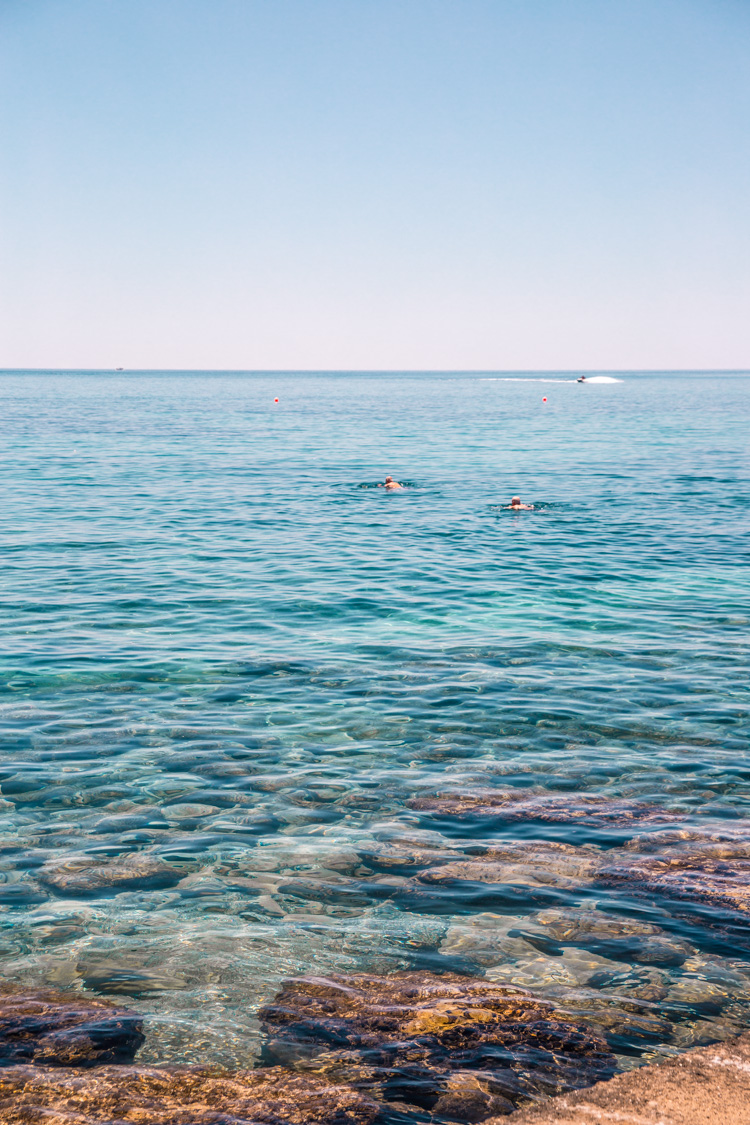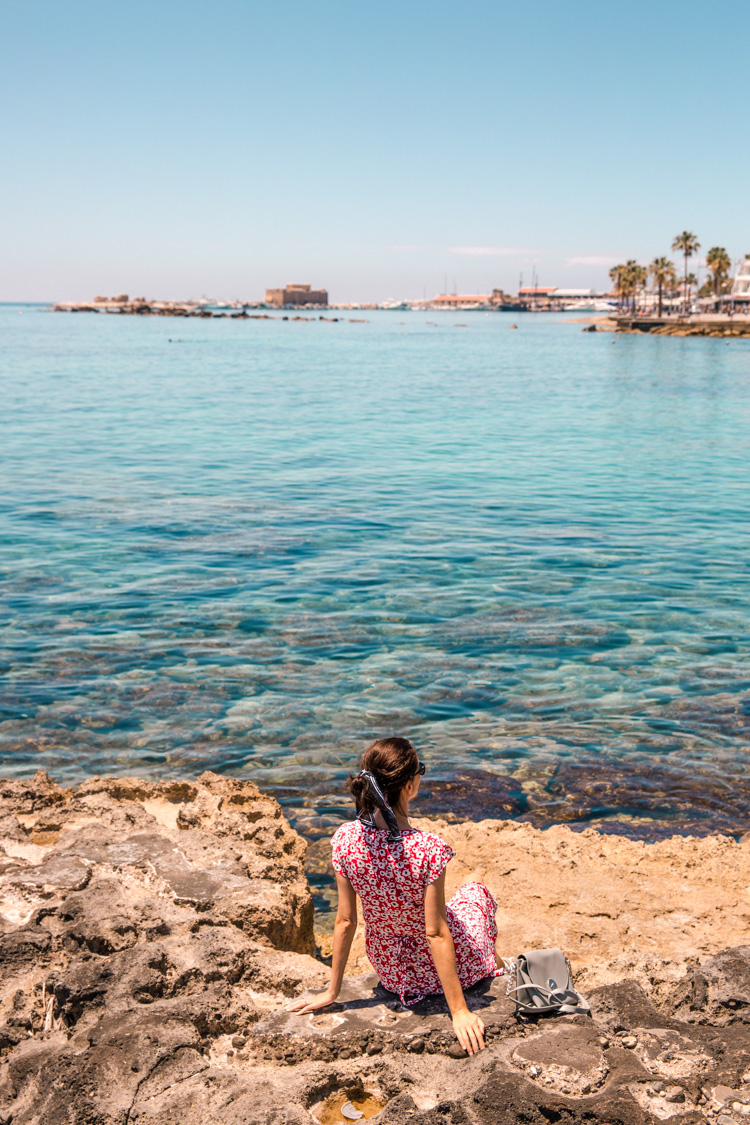 Paphos Archeological Park
If you're visiting Paphos, it would be a shame to miss one of the main historical sites.
If you're not into mosaics, trust me you will love the views from the park and you can snap up a few cool photos with the lighthouse.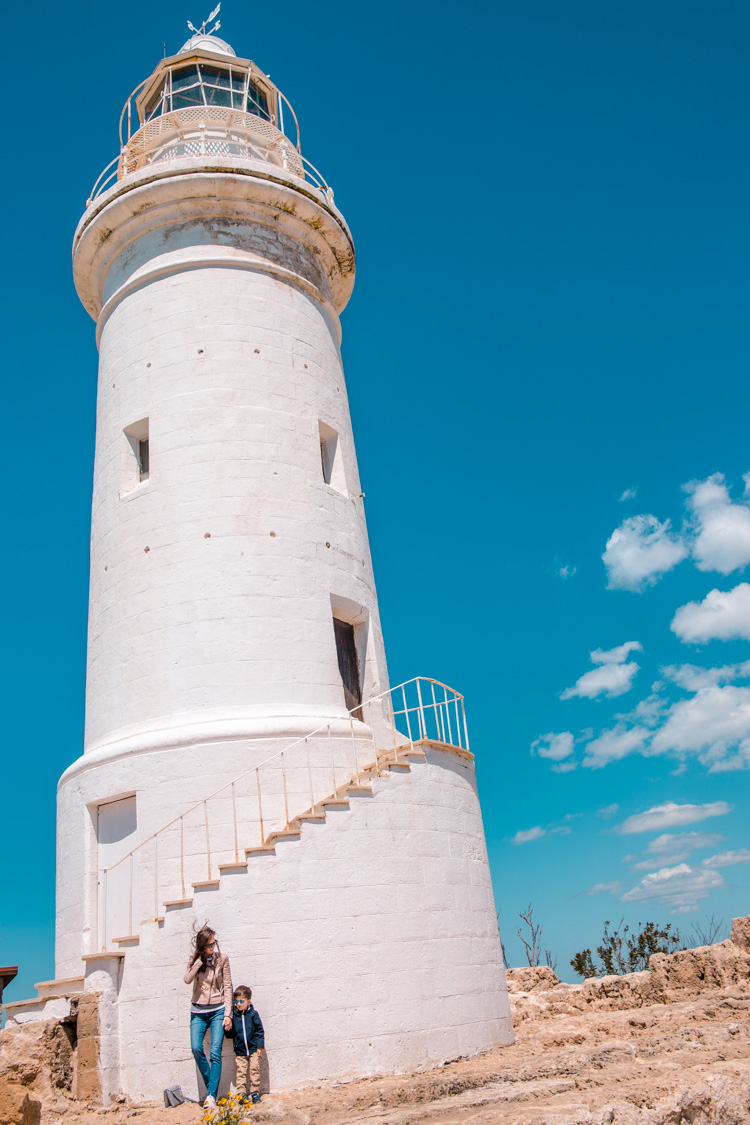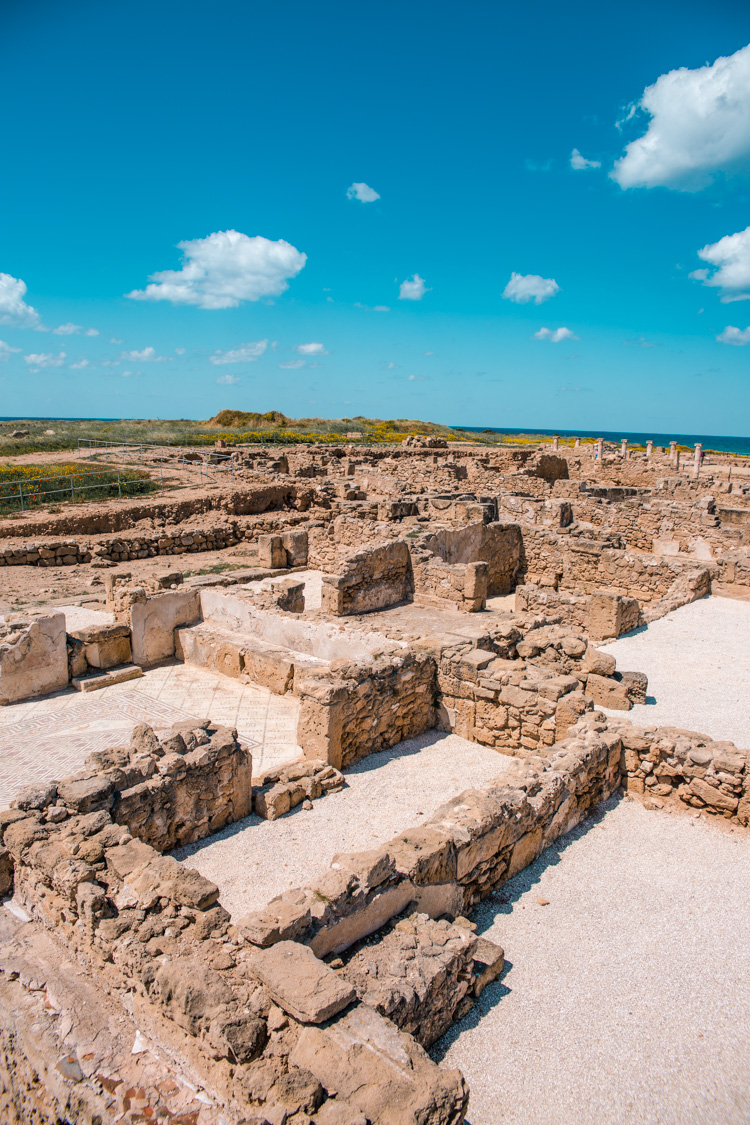 Lunch at Notios or Ouzeri Restaurant at Almyra Hotel
A short stroll away from Ta Bania you will see a charming little restaurant with blue chairs called Ouzeri.
They have live music and focus on traditional Cypriot cuisine.
If you fancy something a little elevated, Notios restaurant has a lovely lunch menu complete with Sushi and a selection of delicious sandwiches and salads. The views from both restaurants are amazing and the service is top-class.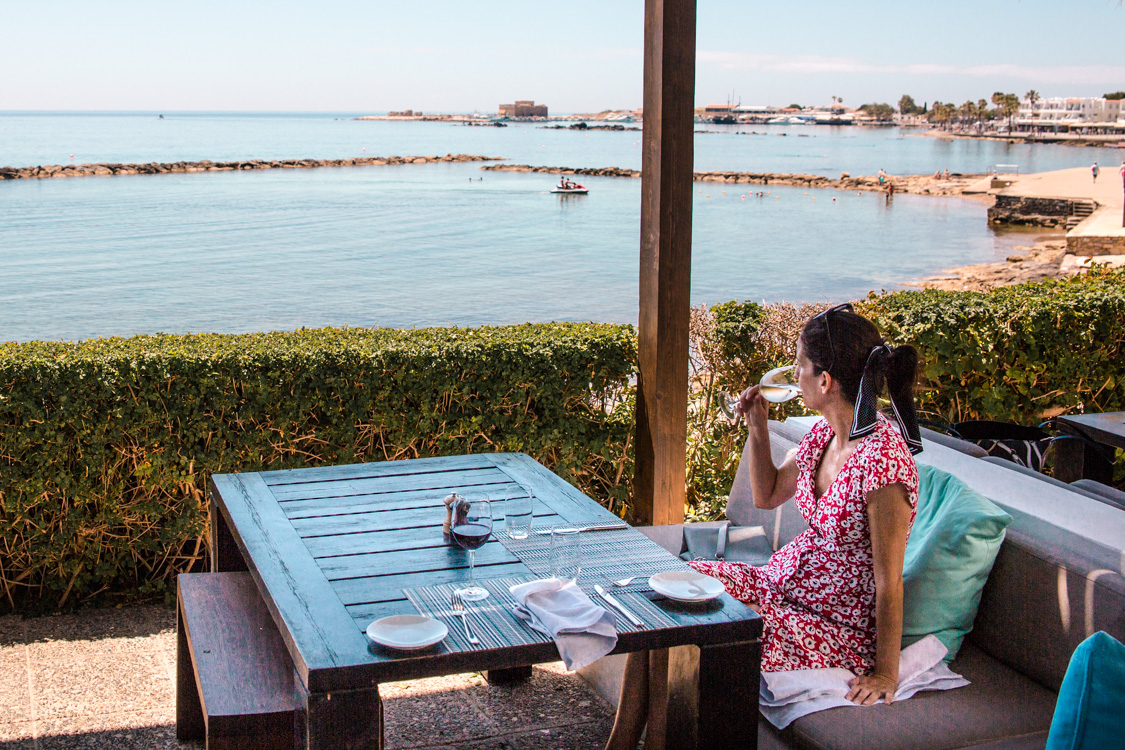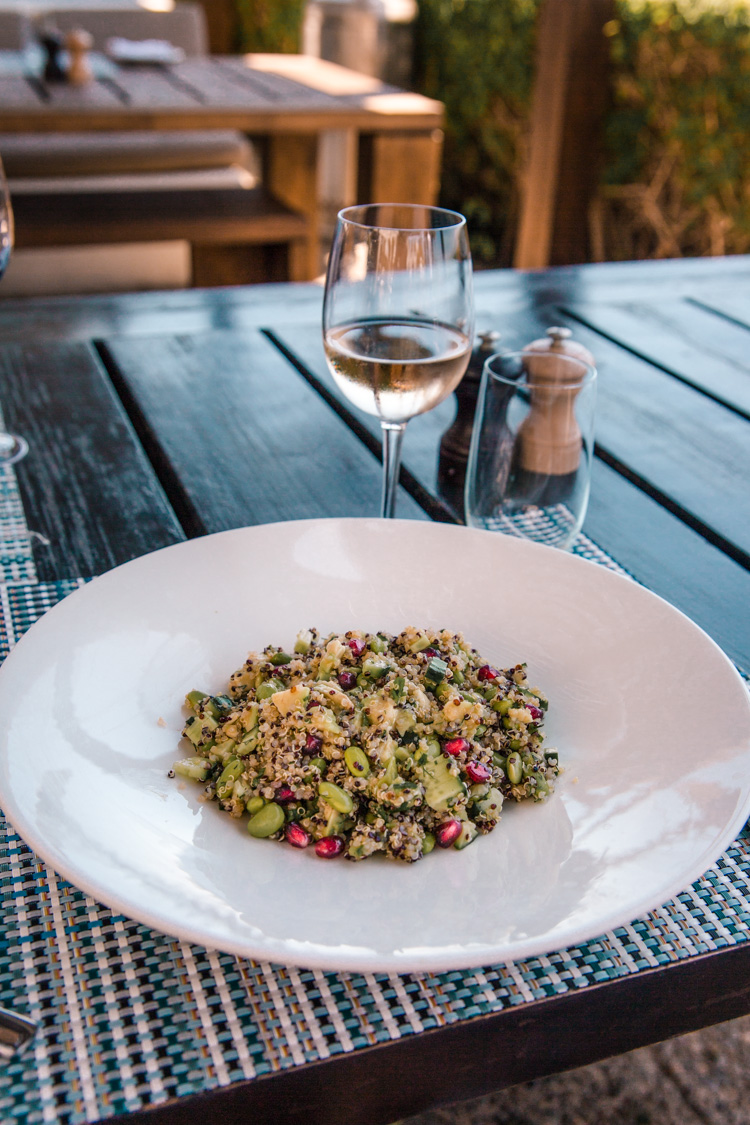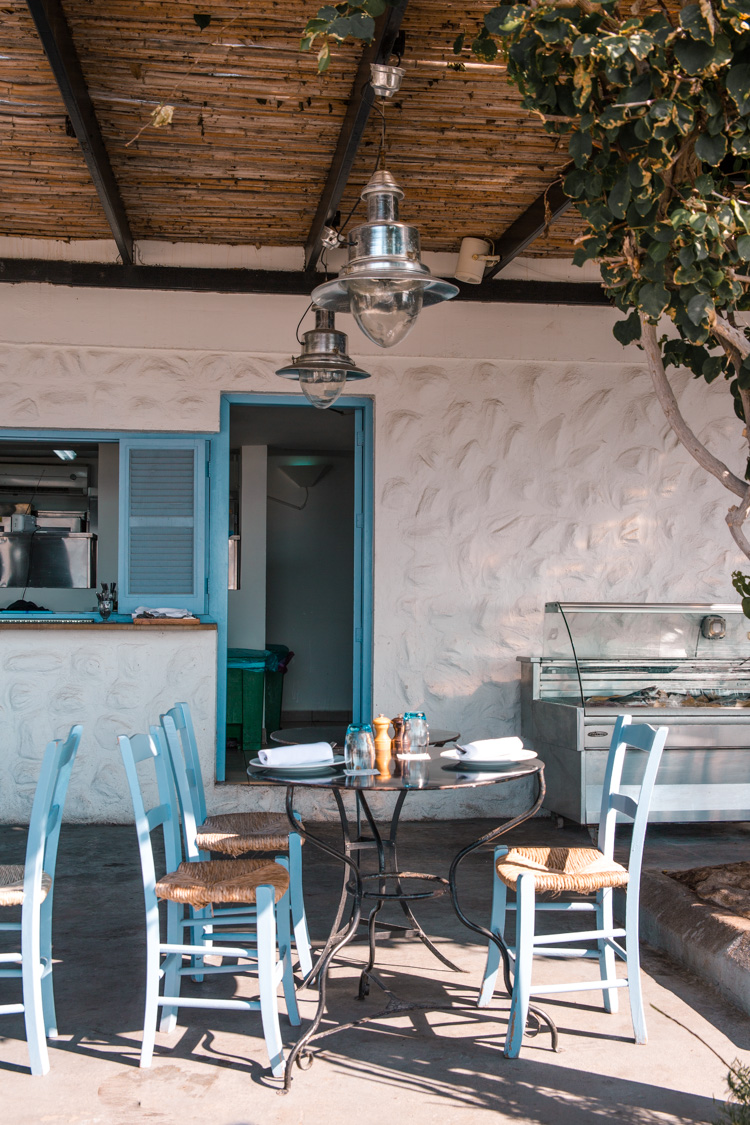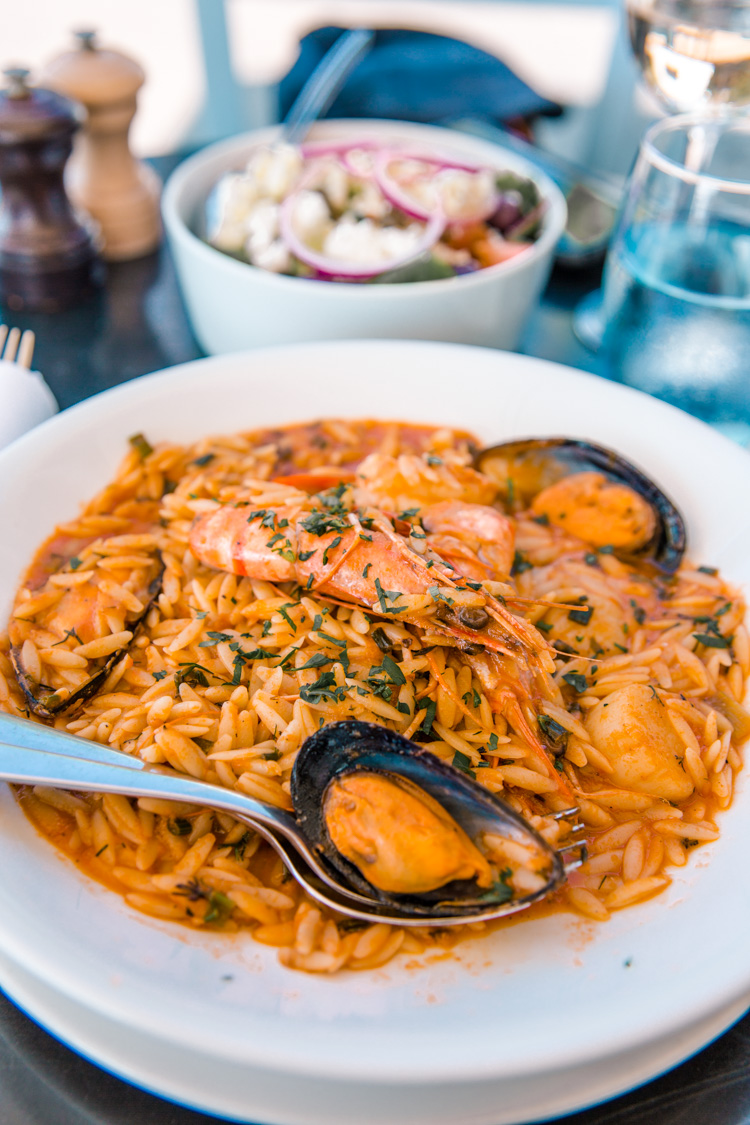 Catch the Waves at Sodap Beach
Enjoy a bit of lounging around on this long stretch of beach.
The ice cream van is conveniently parked right by the coastal walk and you can pop into the Alexander Great hotel for a frappe top-up should you wish to.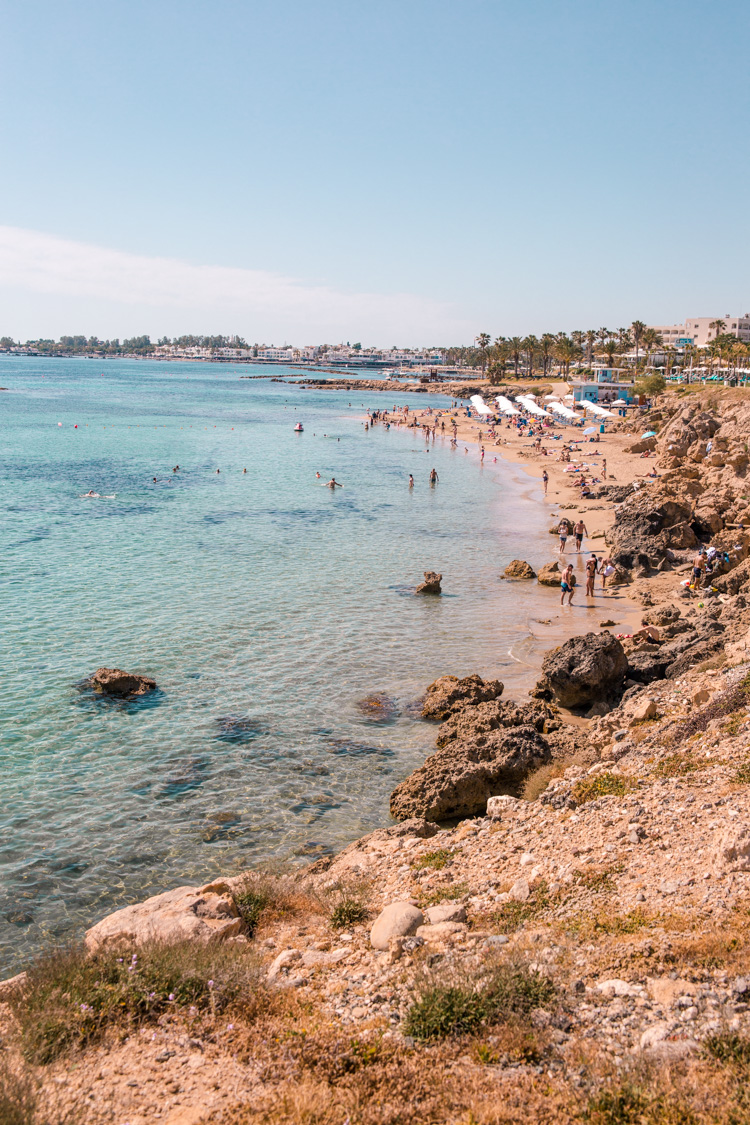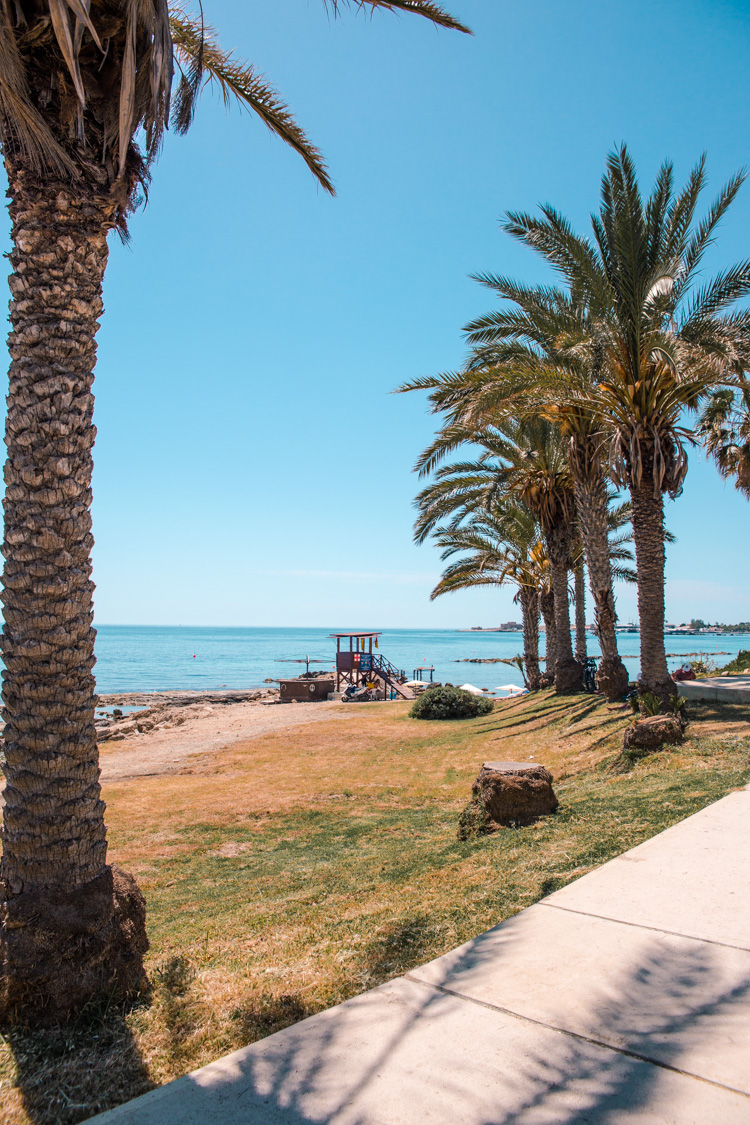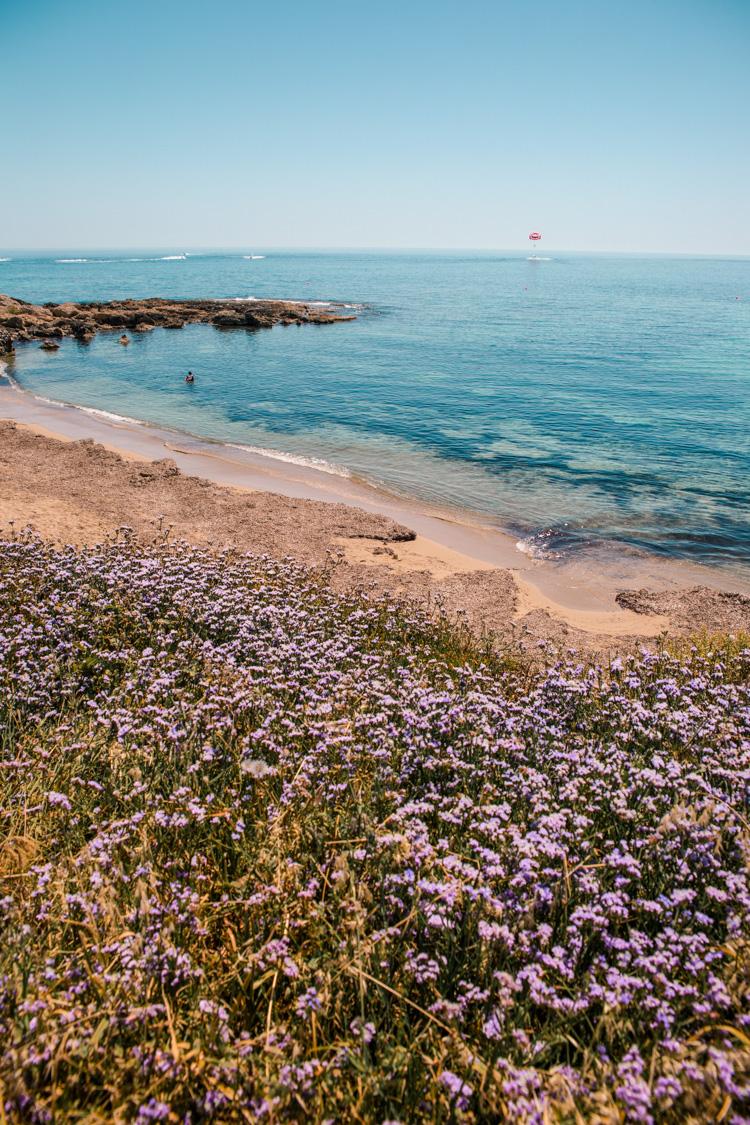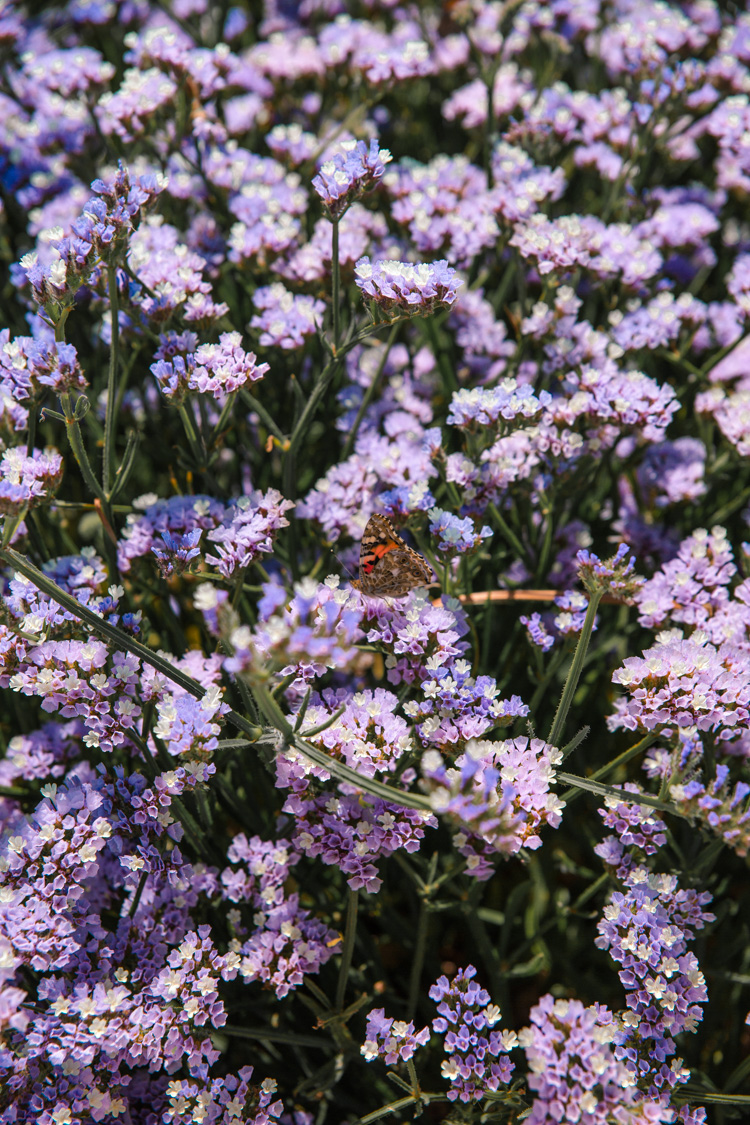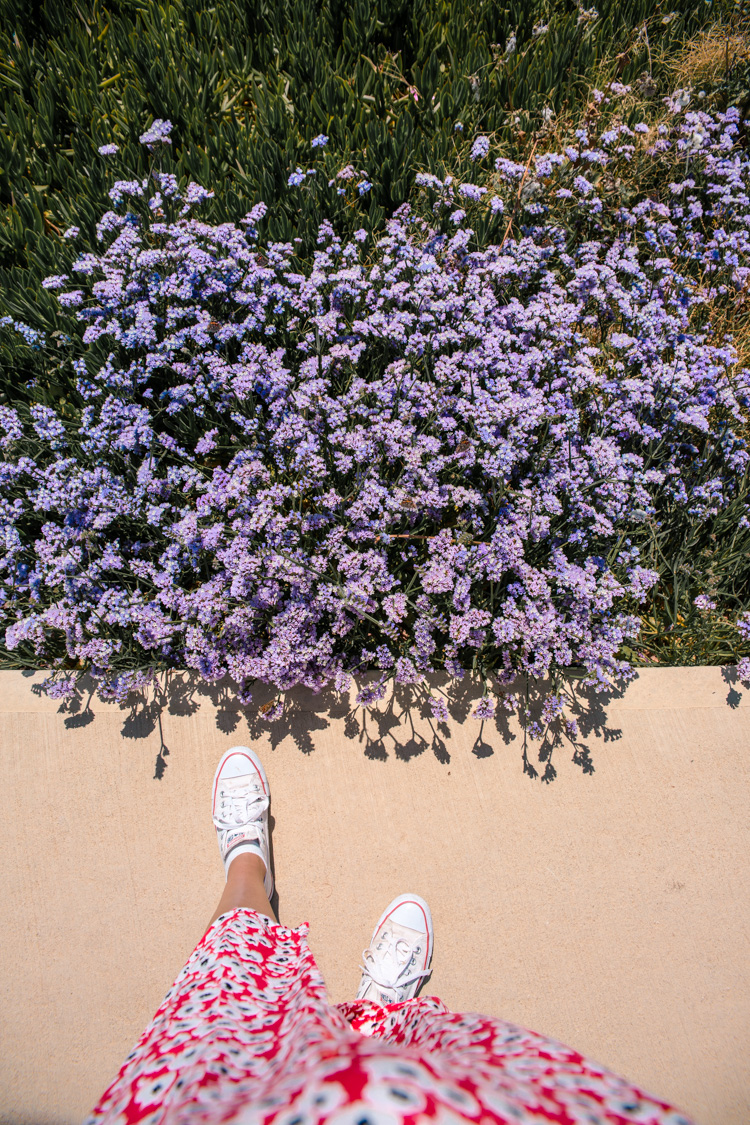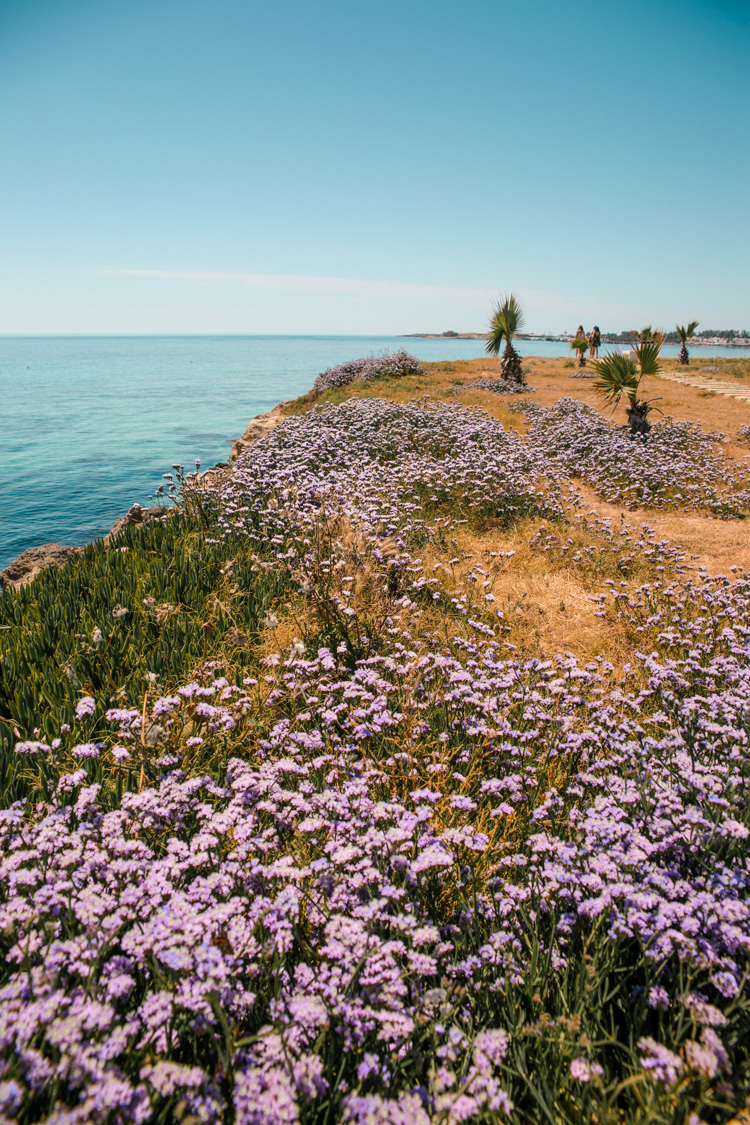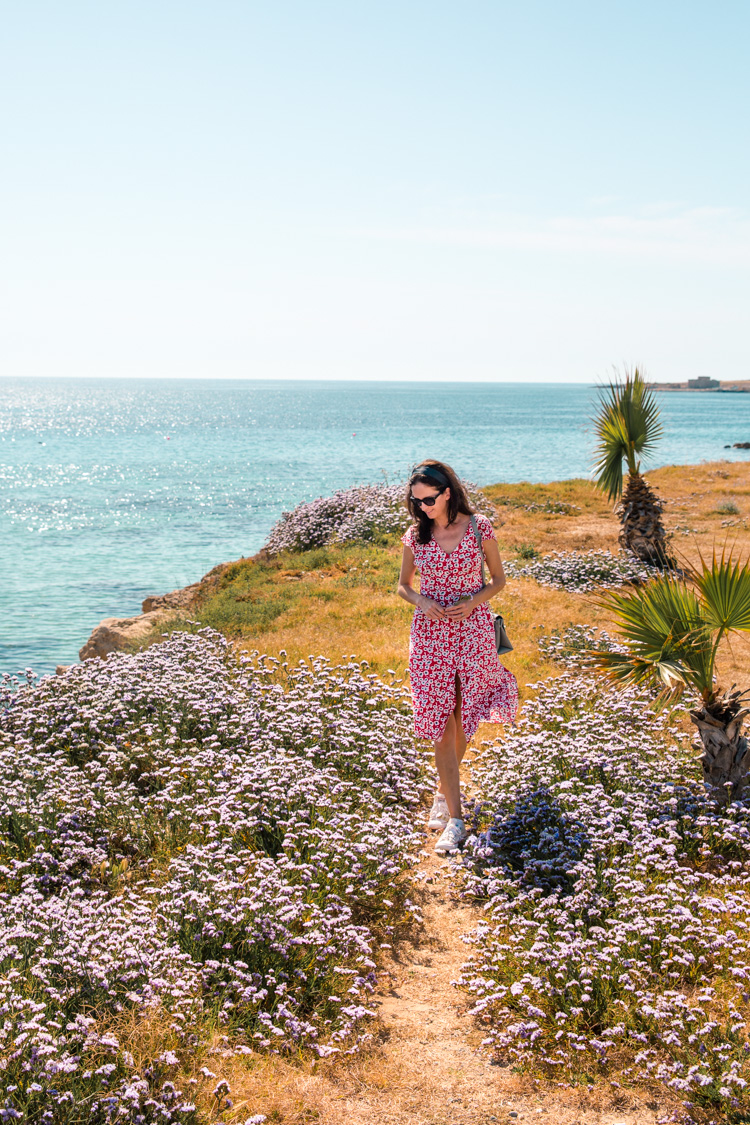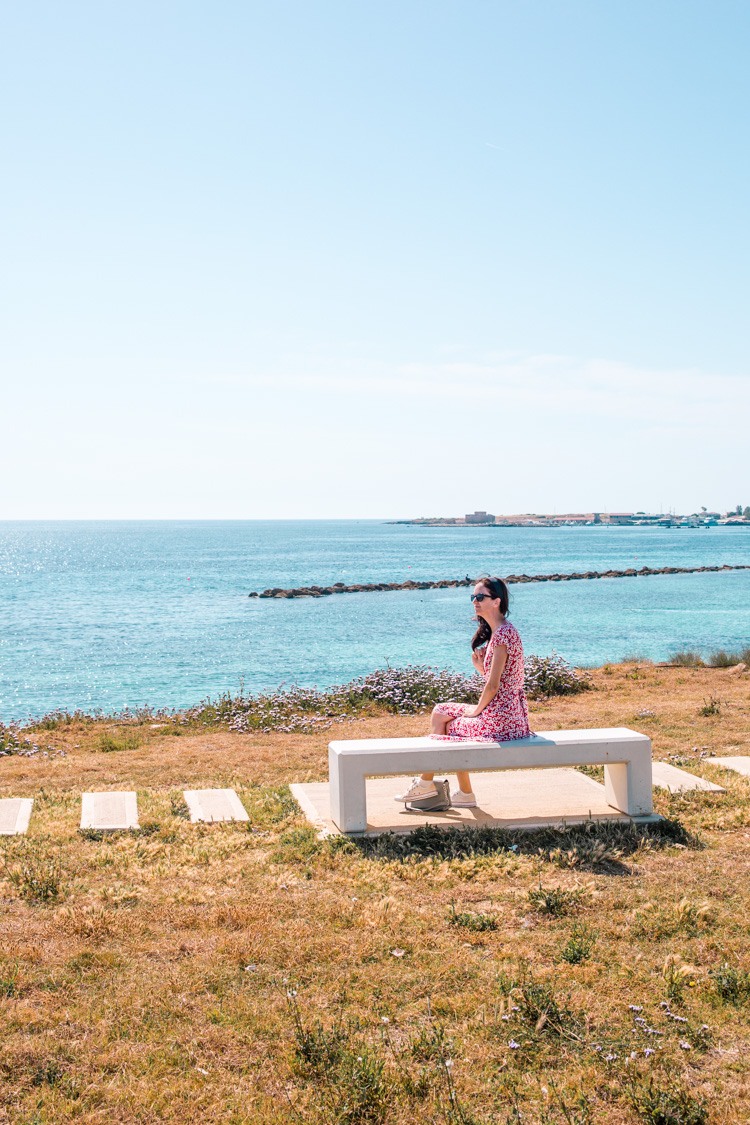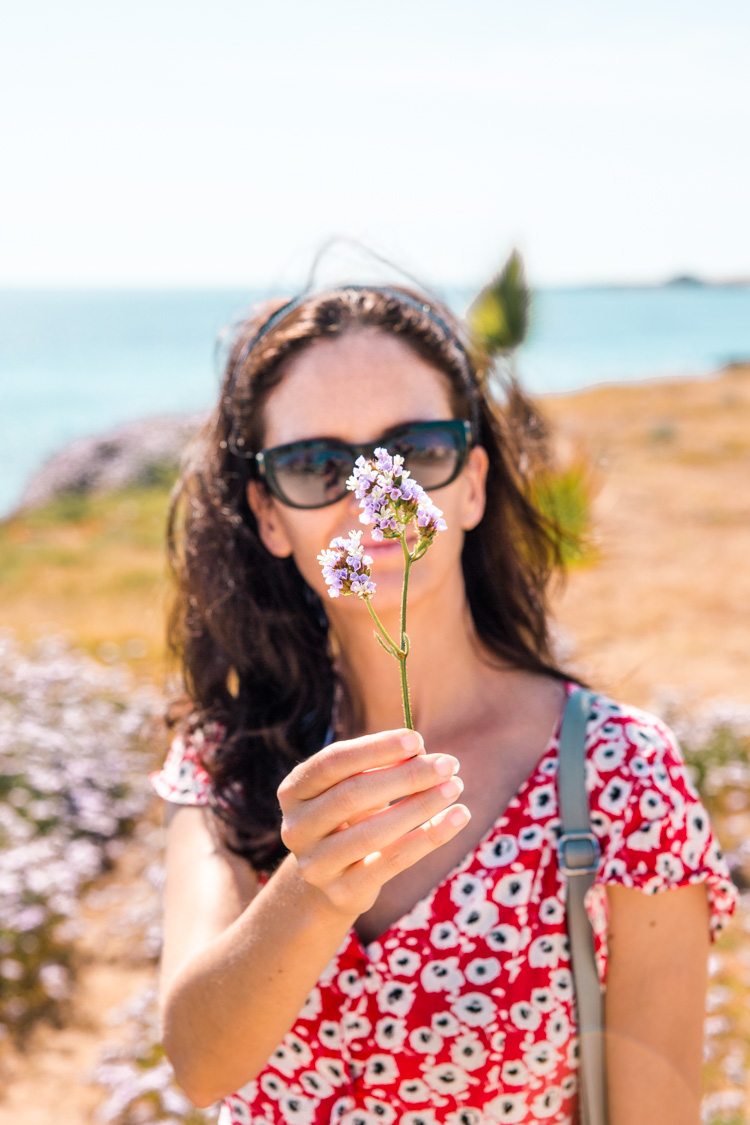 Dinner & Live Music at Suite 48
Recently renovated (pictures at the end of the post), Suite 48 is an about 20-minute walk from Paphos Harbour and continues to attract more and more crowds each year.
Dine under the stars while listening to a live jazz band and taste one of their signature cocktails. A cool place to watch the sunset & toast to the glittering sea with a glass of sparkling in hand.
Alternative – we ended up having dinner at Namaste, which has the most delicious Indian food on the island. No sunset views, but the food makes up for it!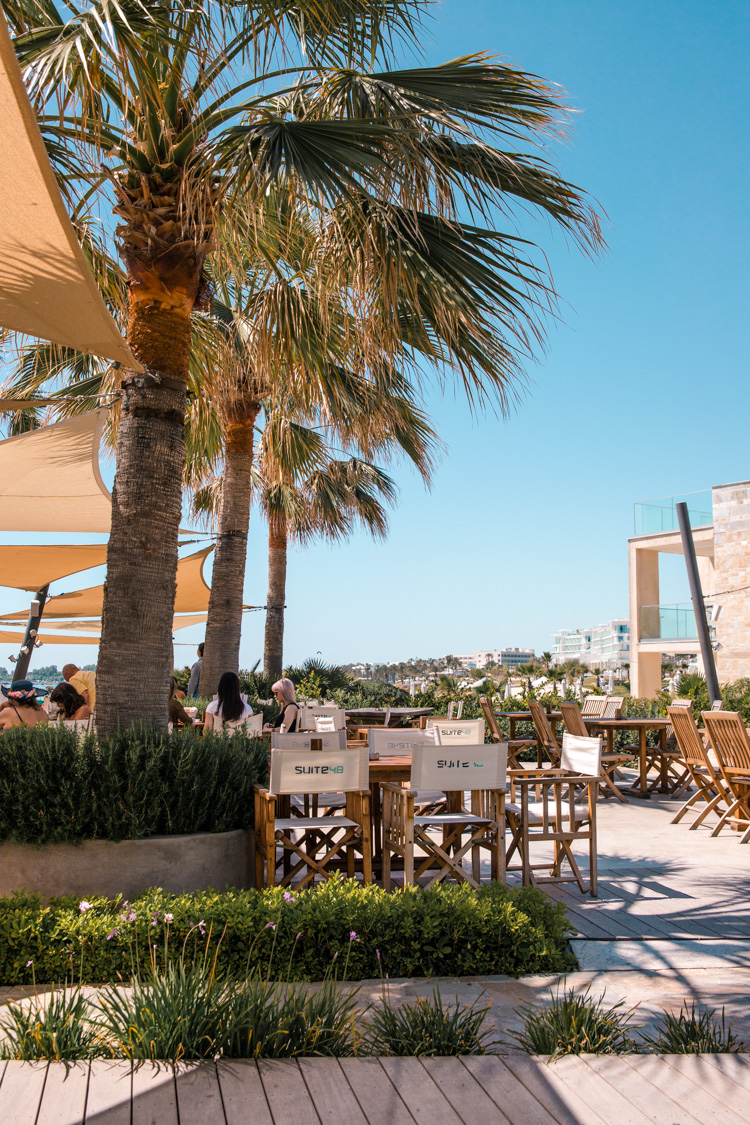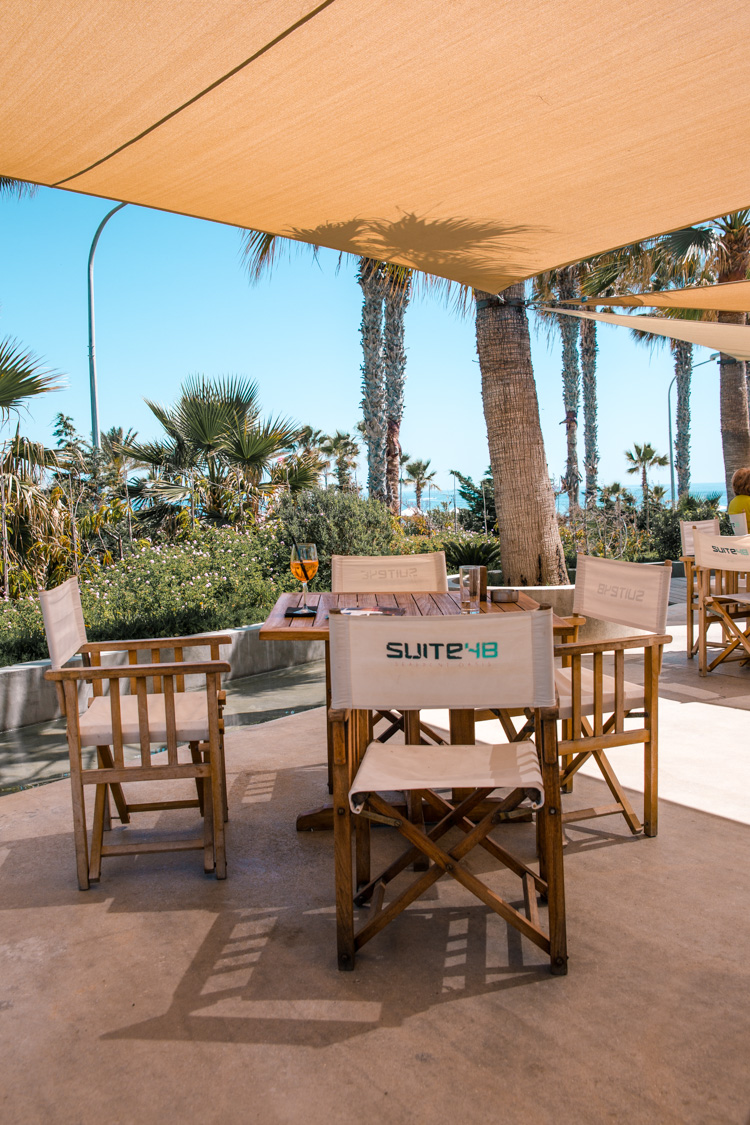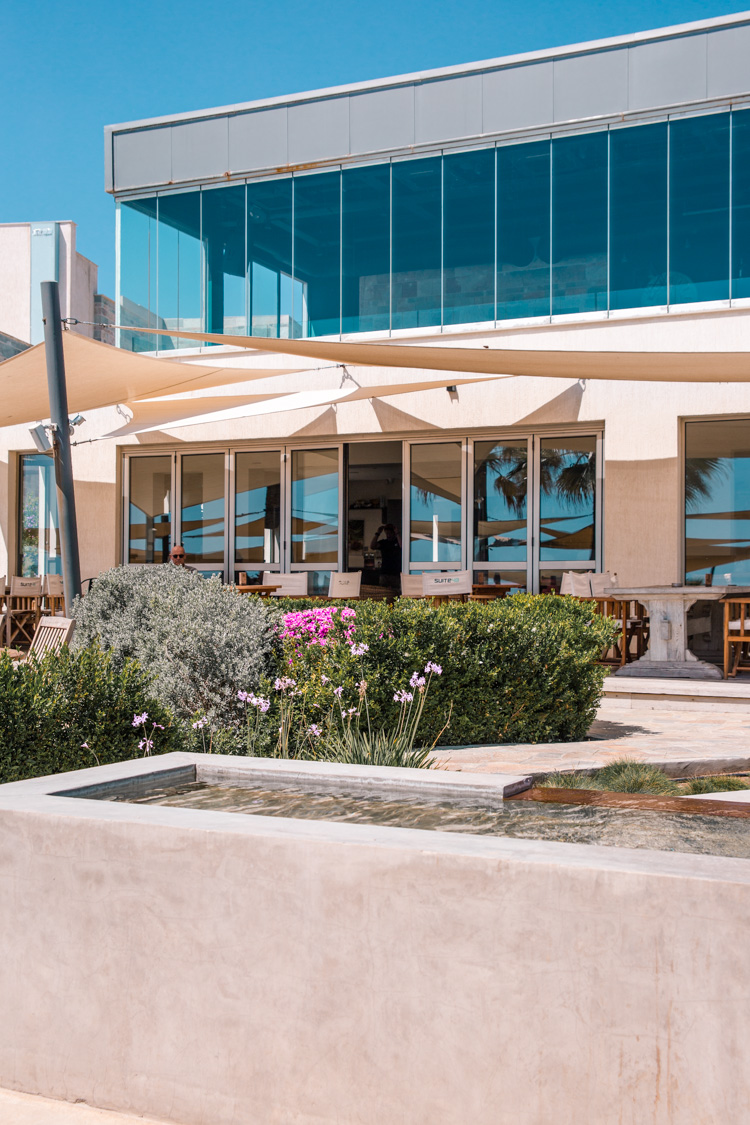 Nightlife at Bar Street
If you fancy taking the night further, you can walk back to the main Paphos Bar Street to hop into one of the bars or nightclubs.
All of these places are a walking distance from Paphos Harbour and there are many more along the route.
If you fancy a day without a car, you can take a bus to the Harbour and enjoy the whole day without having to worry about driving back.
There are a few taxi ranks to take you back home, the biggest one by the big parking lot.
Buses also run until midnight.
Recommended Tours from Paphos
Explore More in Paphos
15+ Fabulous Things to do in Paphos
A Day at Agios Georgios, Paphos