Do you want to discover a little hidden gem in Paphos? Let me introduce you to Agios Georgios village!
On the morning of my birthday, I and my husband ventured off for coffee, after a massage at the Cap St George Beach resort.
Agios Georgios is just around the corner from there, and well worth the trip.
It's much more peaceful and smaller than other villages around Paphos. The village is centred around a small church sitting at the edge of a cliff with stunning views.
Most people come here to enjoy the views or take a stroll through the coastline. You can find lots of beautiful private sections of beach just for yourself.
As you can see from my photos below, it's absolutely stunning and gorgeously sunny even at the beginning of November.
Where is Agios Georgios?
Agios Georgios is the very last village on this side of the island and it's the entrance to the Akamas Peninsula.
What to See at Agios Georgios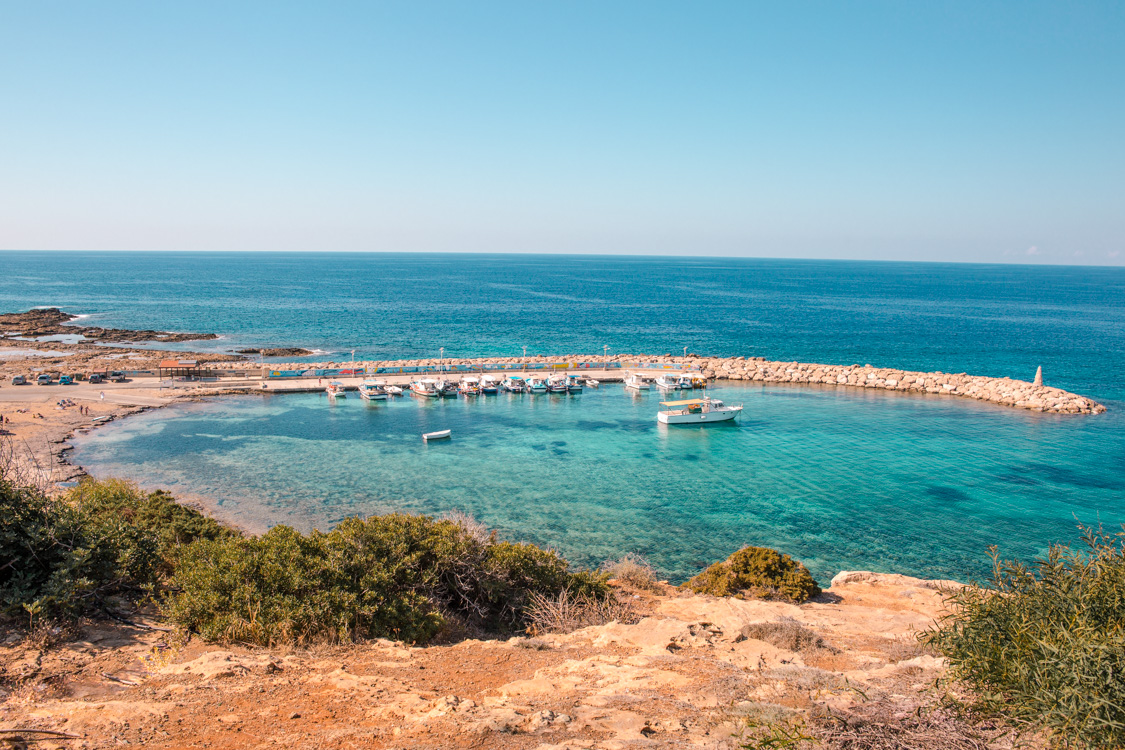 Restaurants in Agios Georgios
At the edge of the cliff, you will find the same-named restaurant Agios Georgios. While it offers stunning views of the small fishermen's harbour, it lacks in food quality as I witness on a couple of occasions.
It's good enough to stop over for some sunset cocktails or a coffee on your way to the next destination.
Other smaller restaurants are in the village too, but away from the coastline.
Caves & Sights in Agios Georgios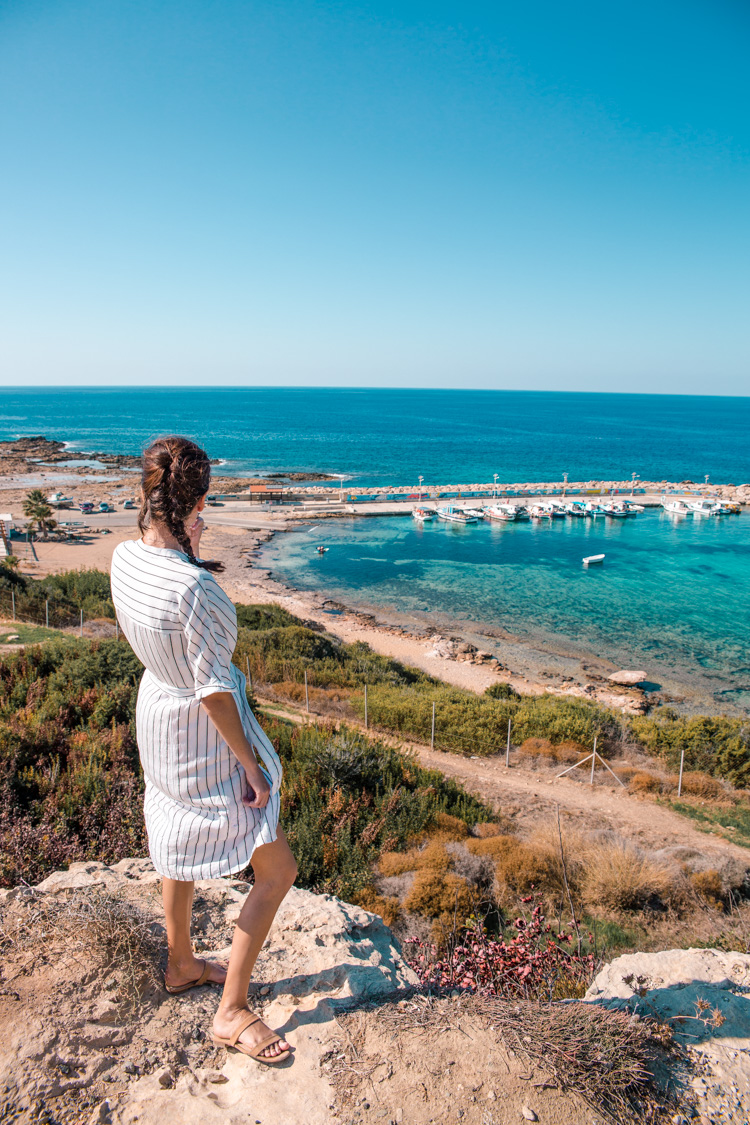 There is a network of caves that stretch just under the restaurant that you can explore, but proper shoes are recommended (I wasn't equipped on this occasion).
Opposite the church, you will find a little archaeological site. Even though I peeked inside, I didn't really figure out what you can see there so we didn't go in.
We drove down to the harbour to take a stroll around the fishermen's boats and the water was so crystal clear you could see all the rocks on the bottom!
Right next to the entrance to the water is a sign that swimming is prohibited and you can be fined 35 eur if caught.
In true local style, there were around 5 people swimming next to the sign.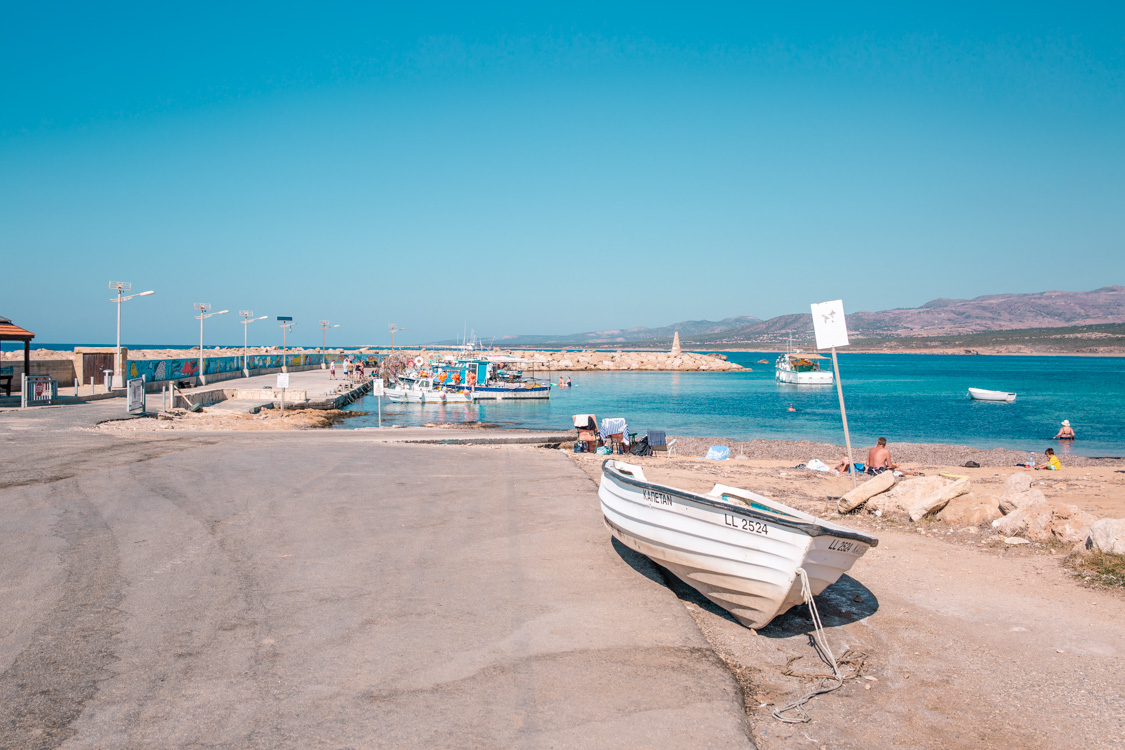 Worth a Visit?
Agios Georgios is only a few minutes drive from Coral Bay and a lot of people never make it there.
Such a shame as it's such a peaceful place, like a piece of paradise just for yourself.
It just made it to the top of my list for the next picnic spot.
One of the wonderful things about living in Cyprus is the fact you can keep revisiting places you've been before, only to discover a way to celebrate the island in a whole new light.
Enjoy the virtual tour below!
For more tips on what to see in and around Paphos check the end of the article.
Photos from Agios Georgios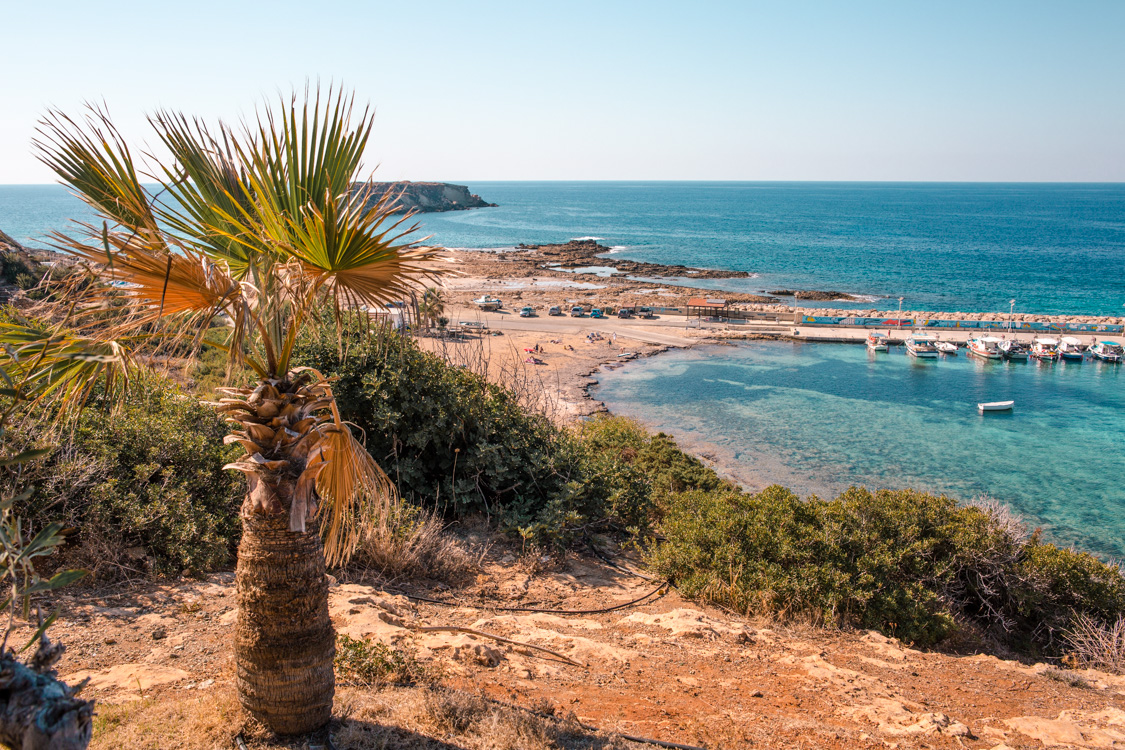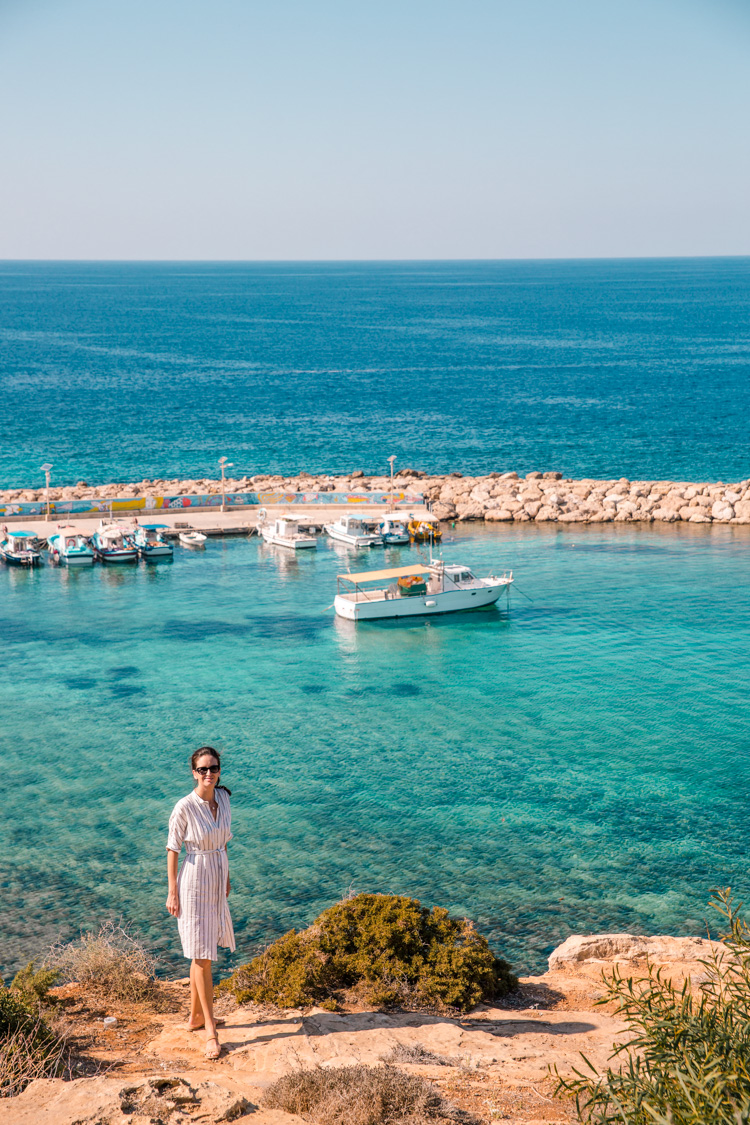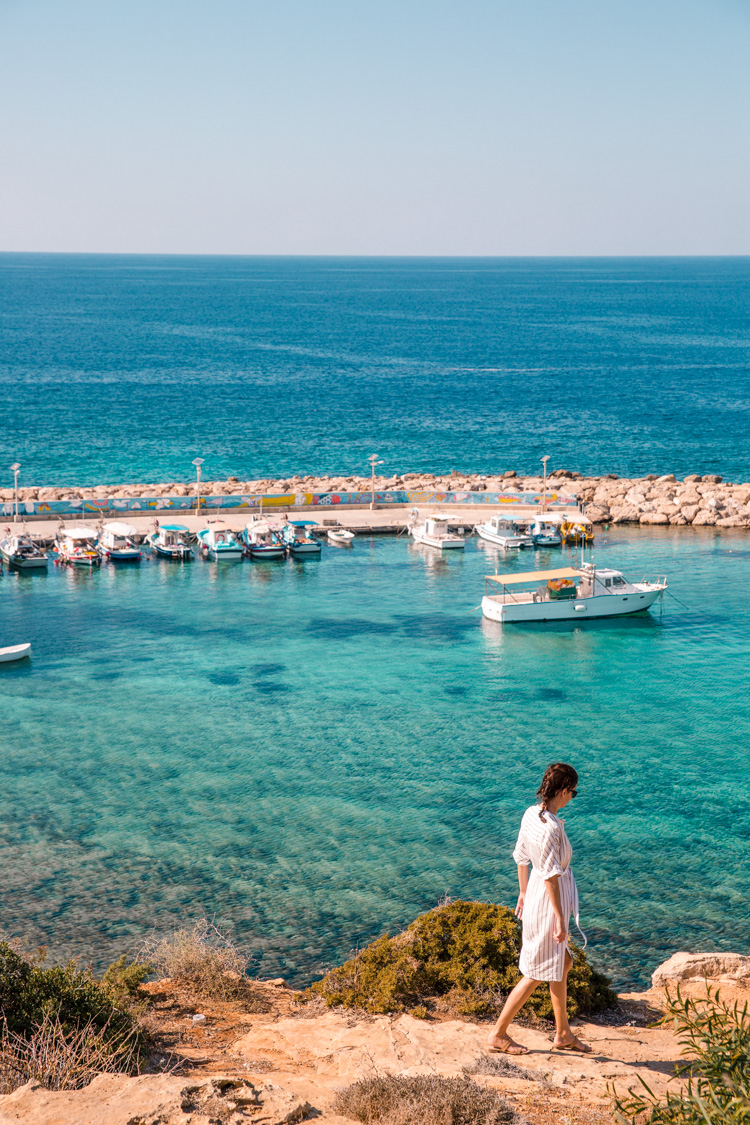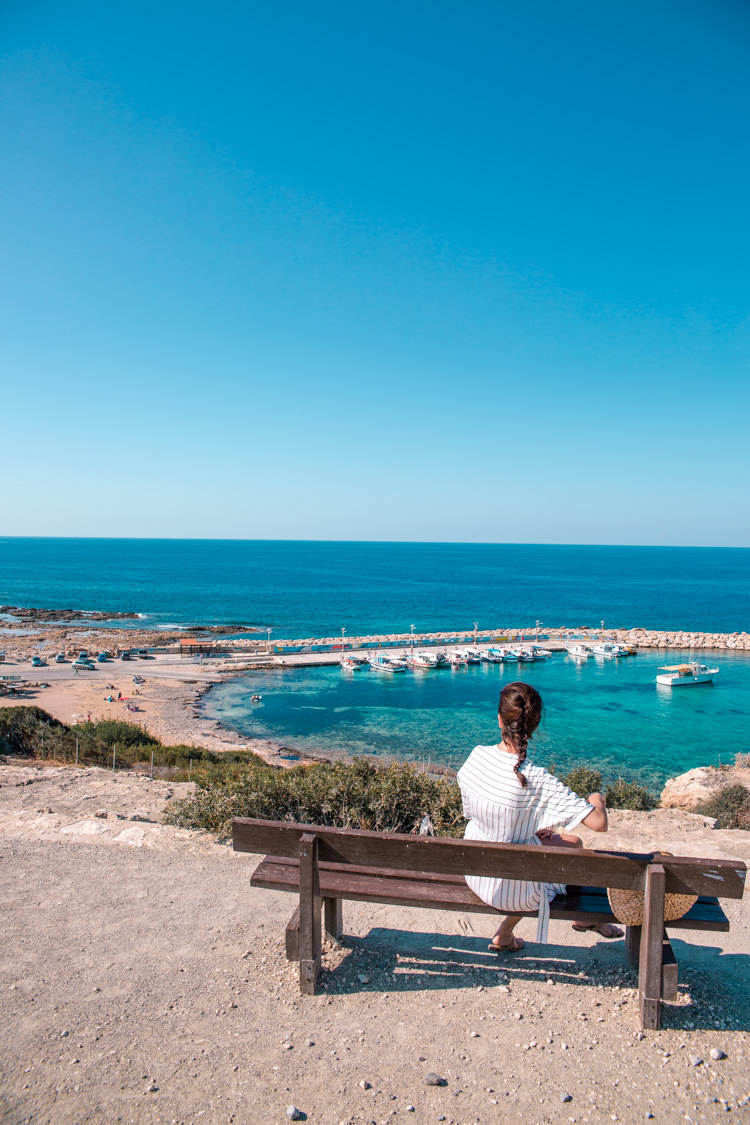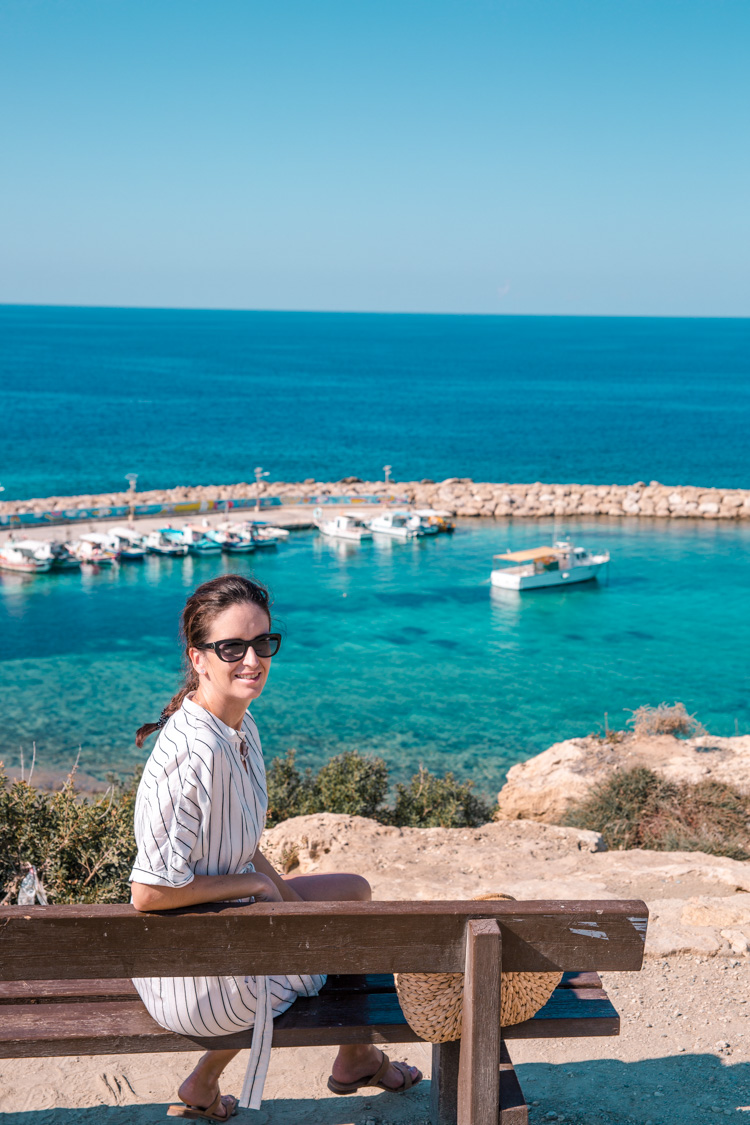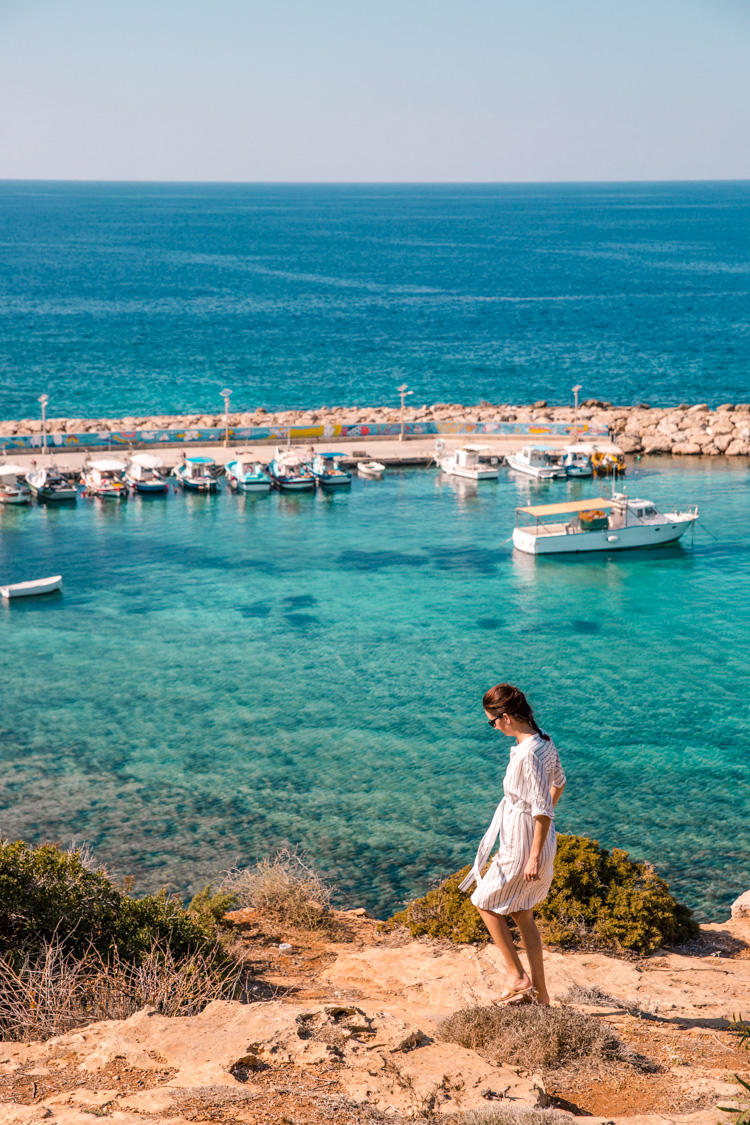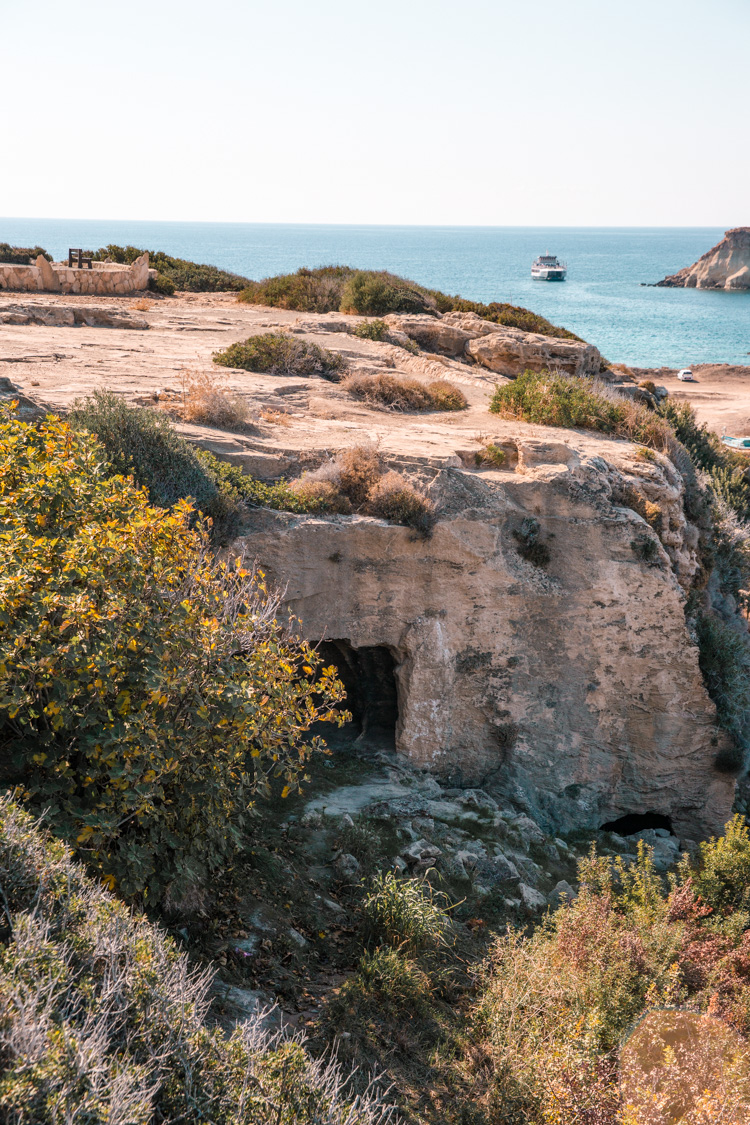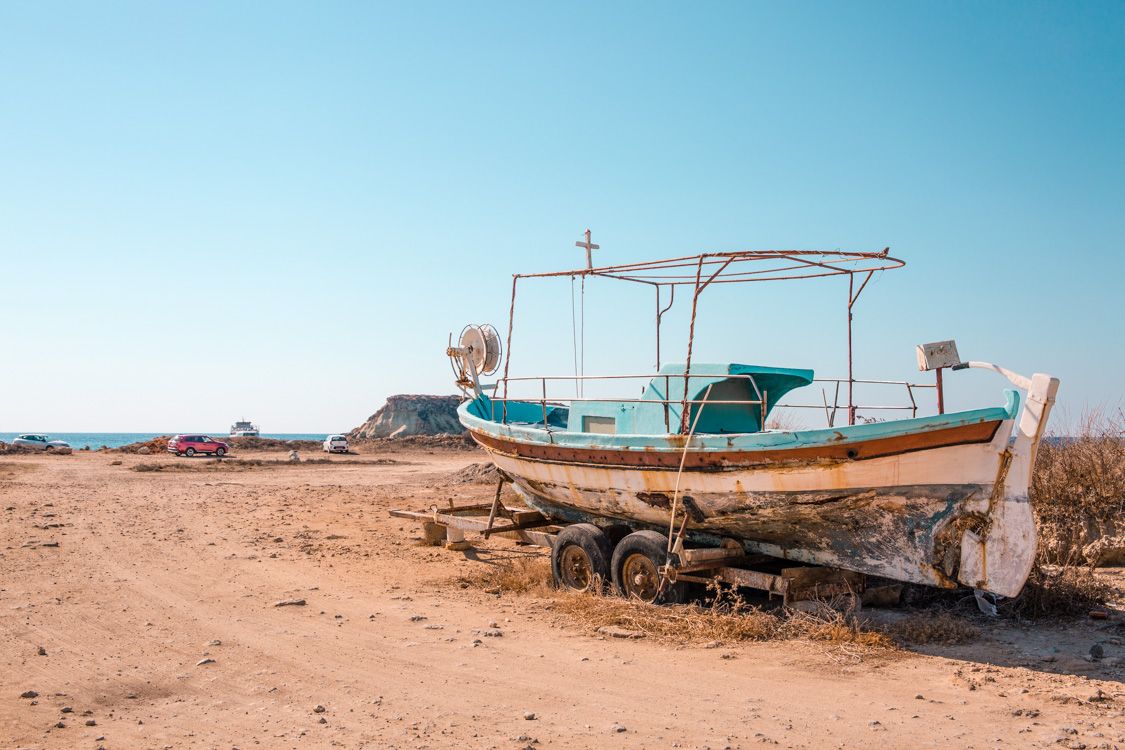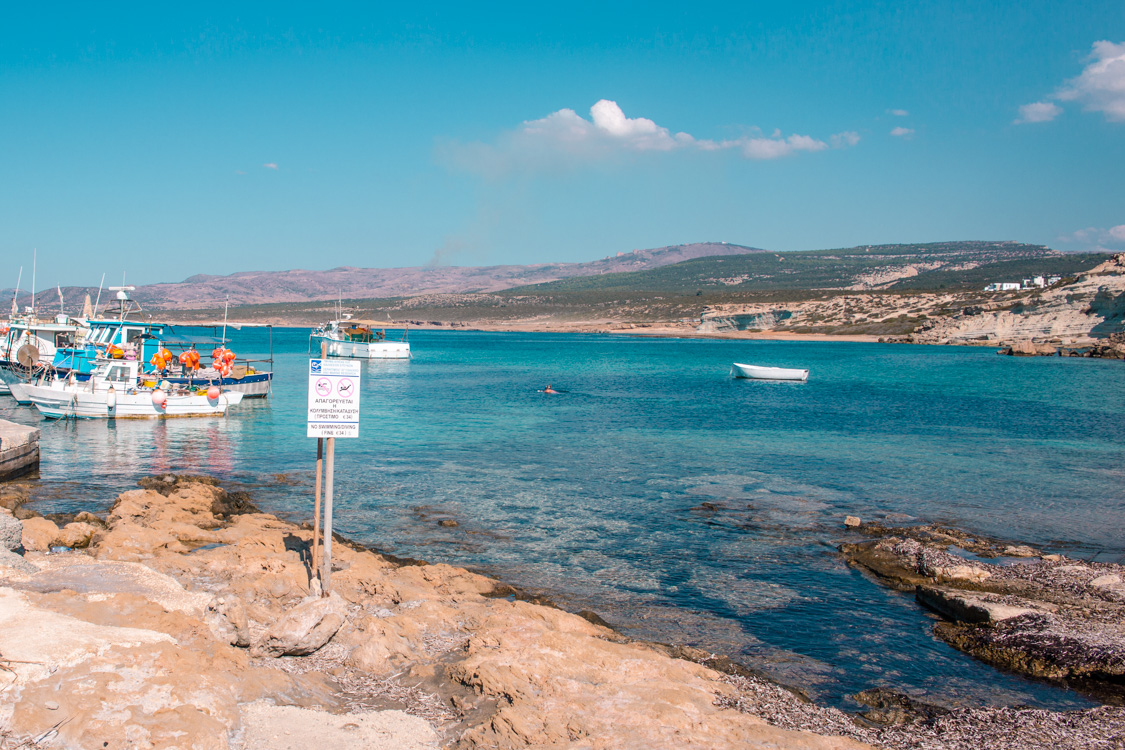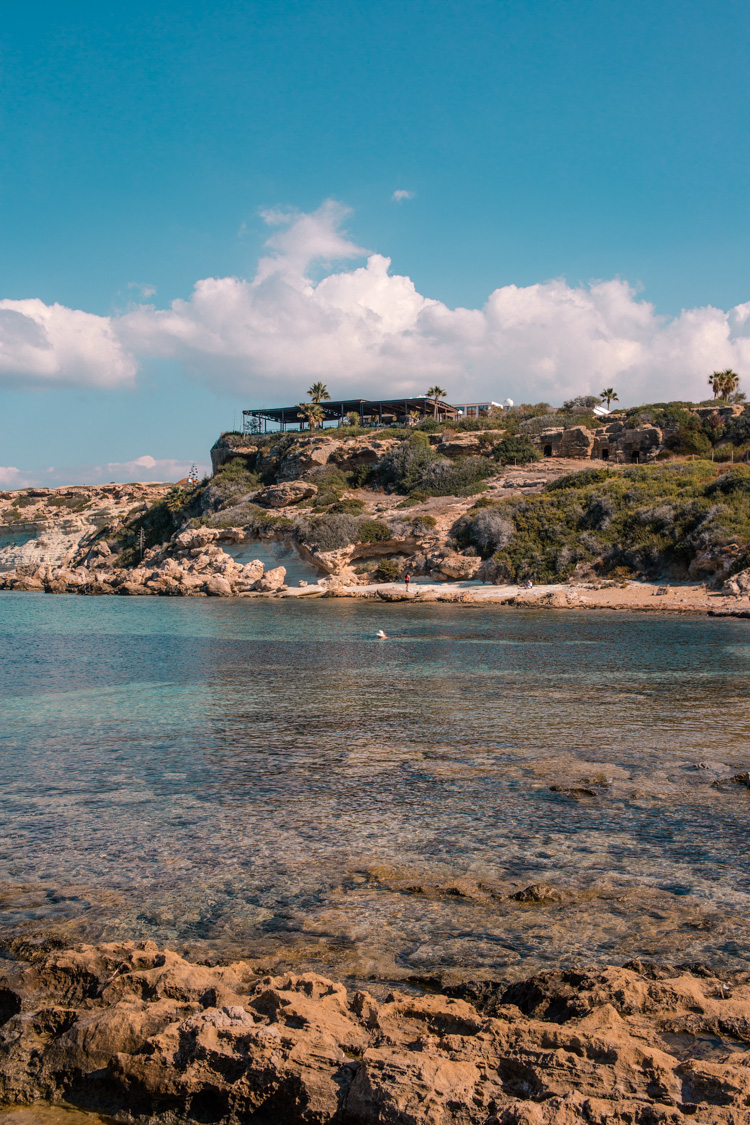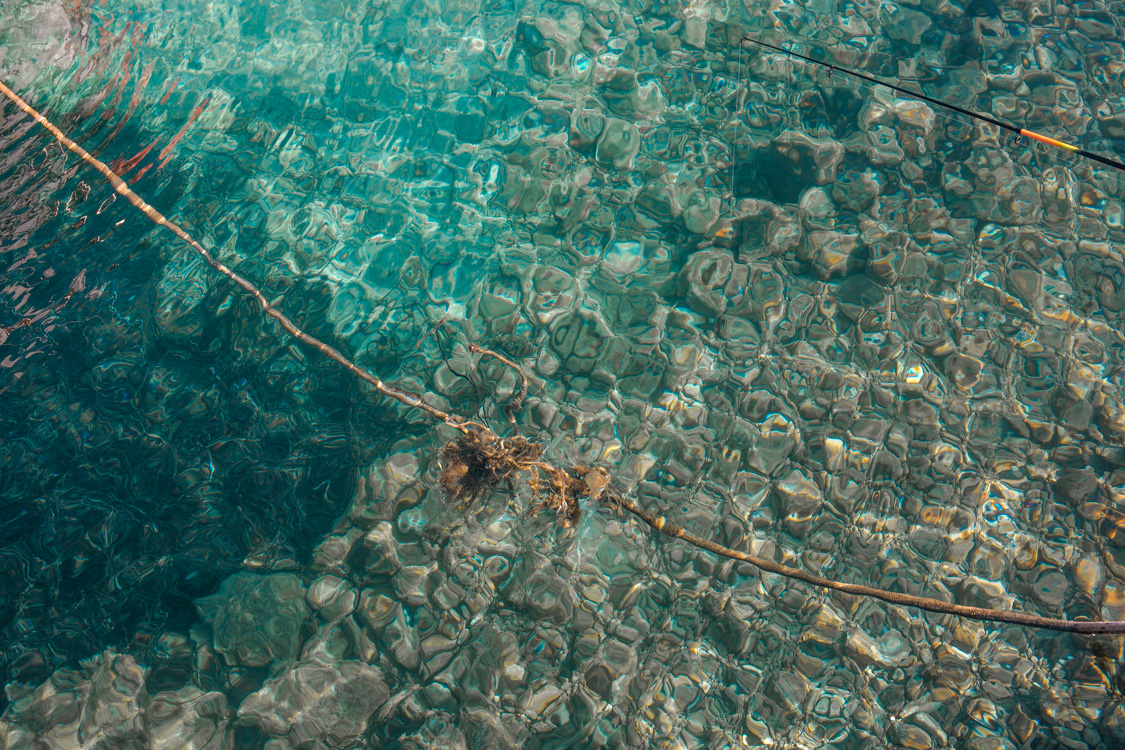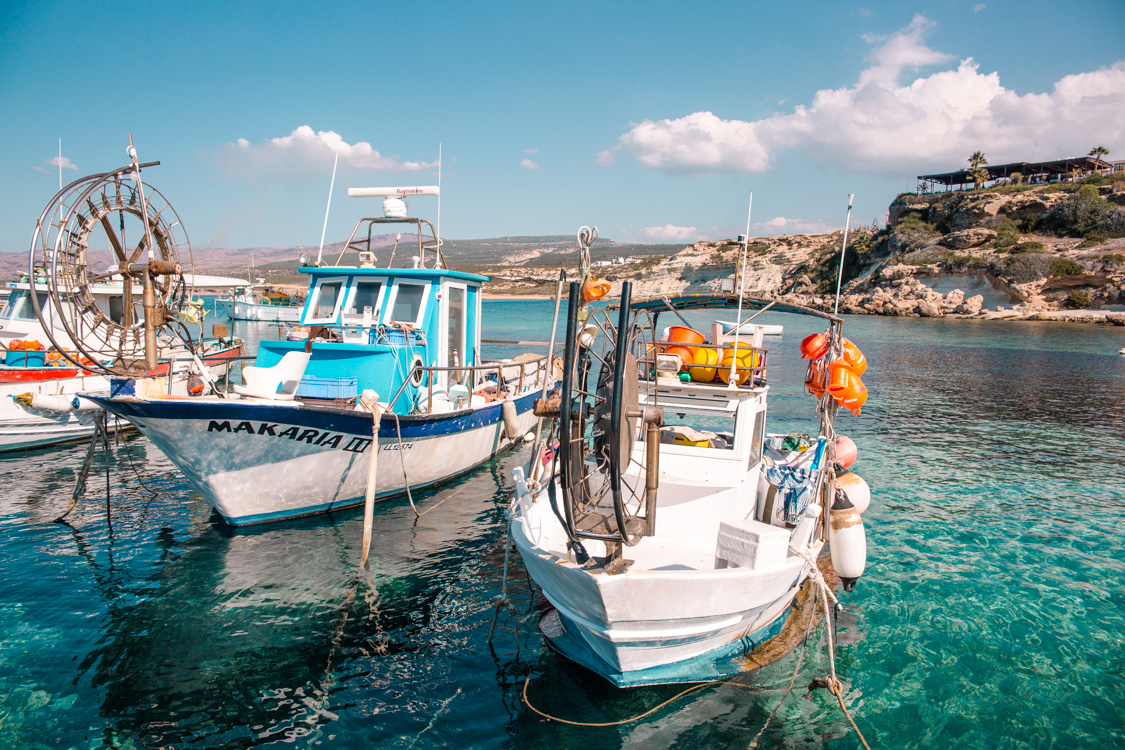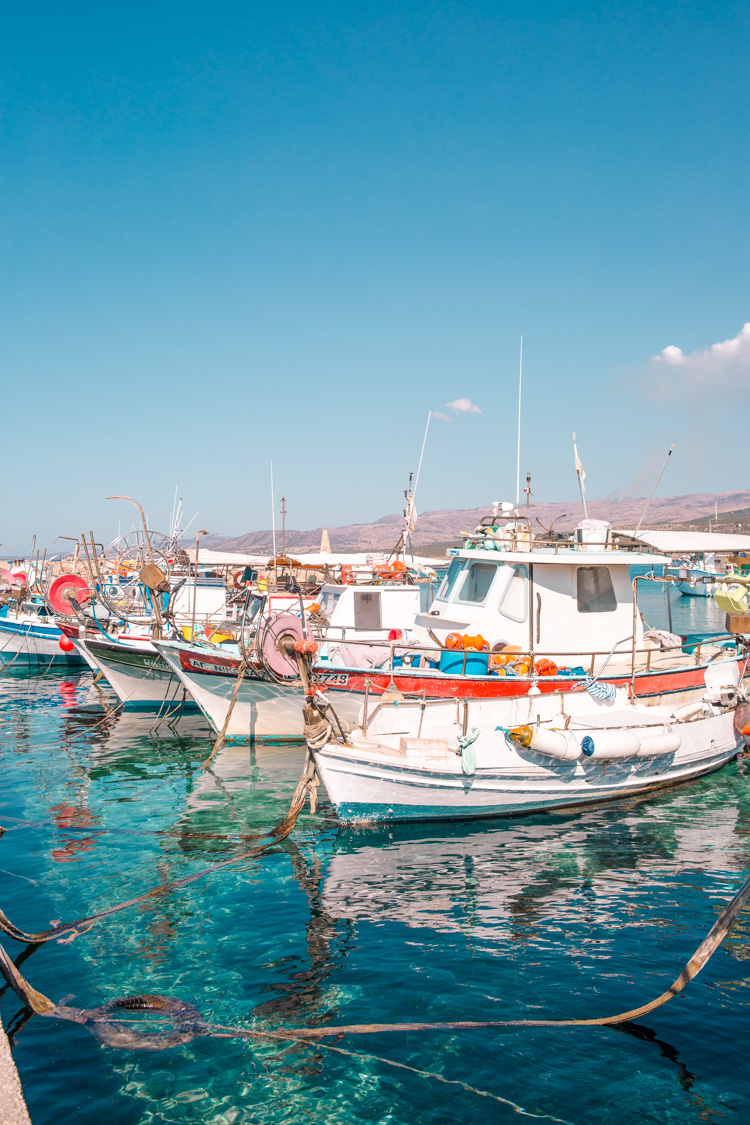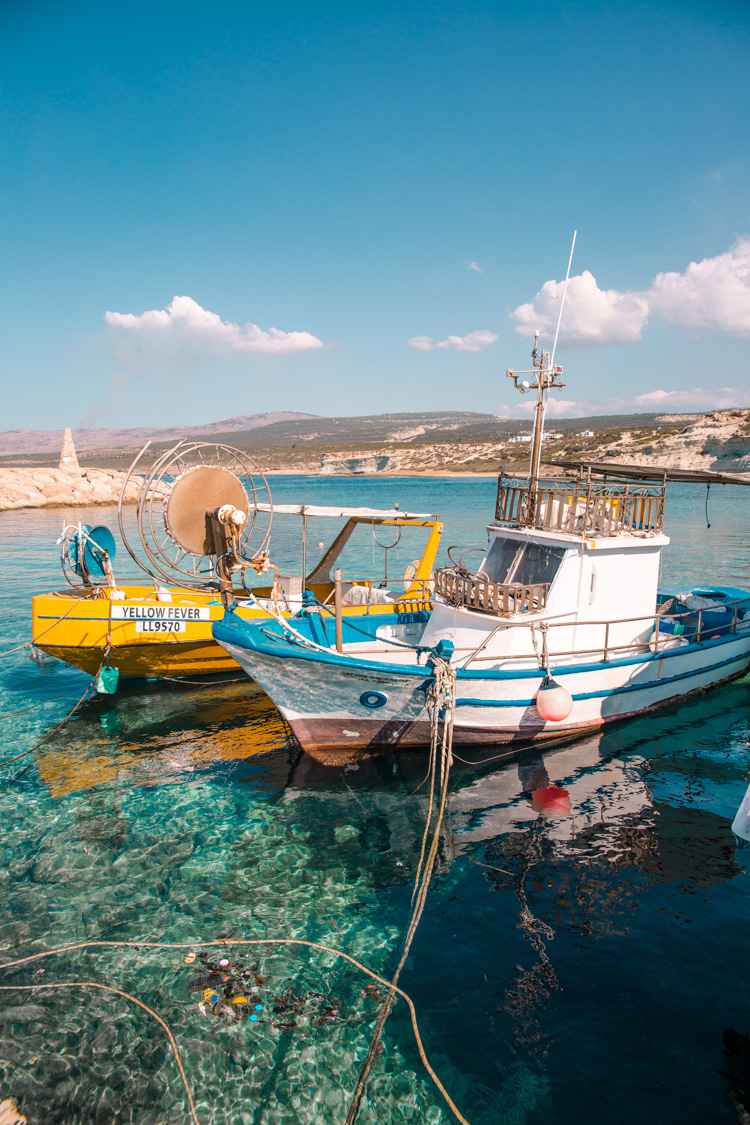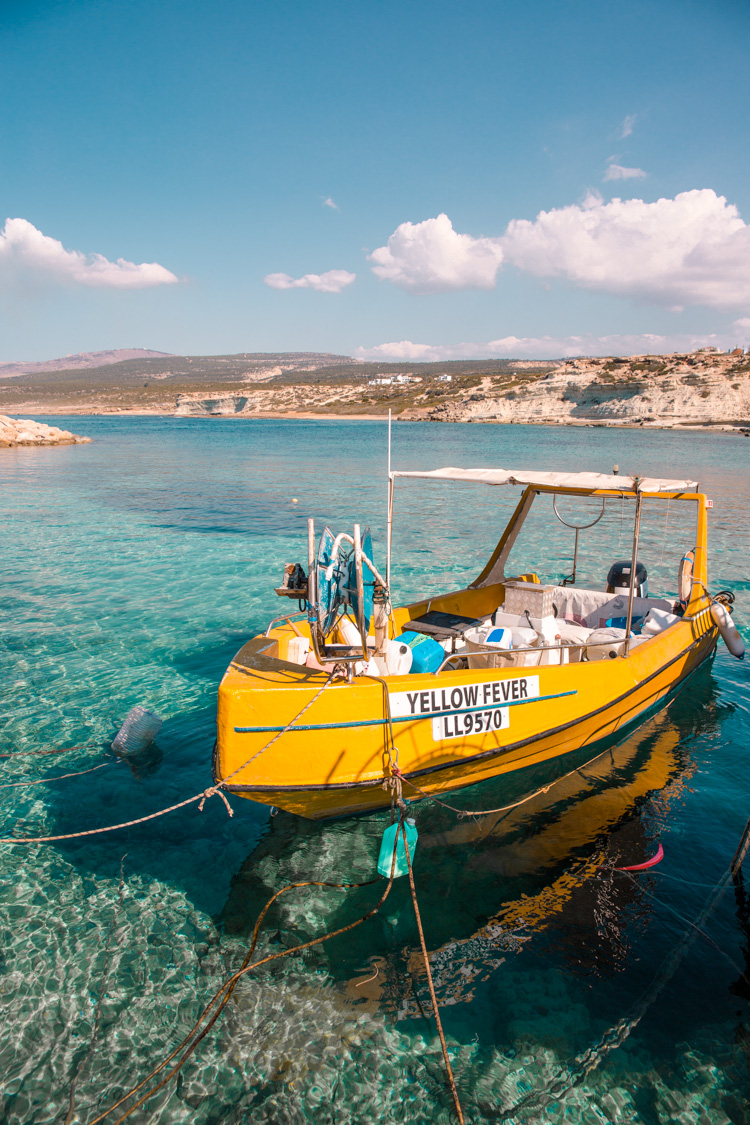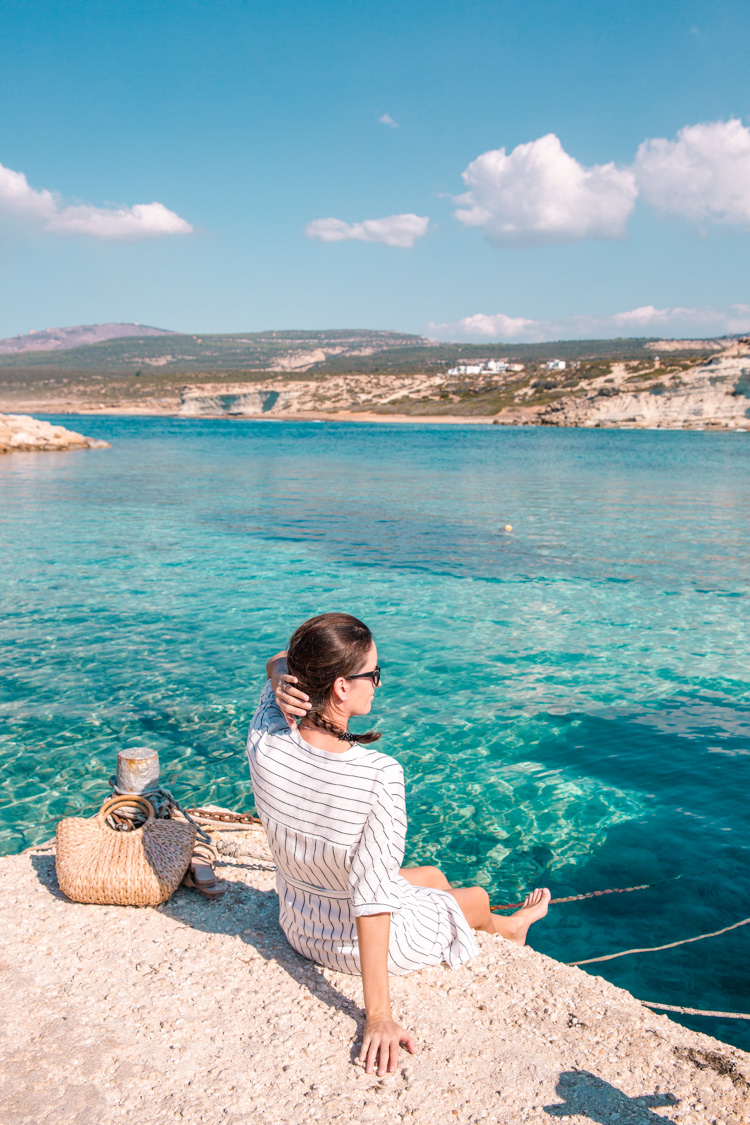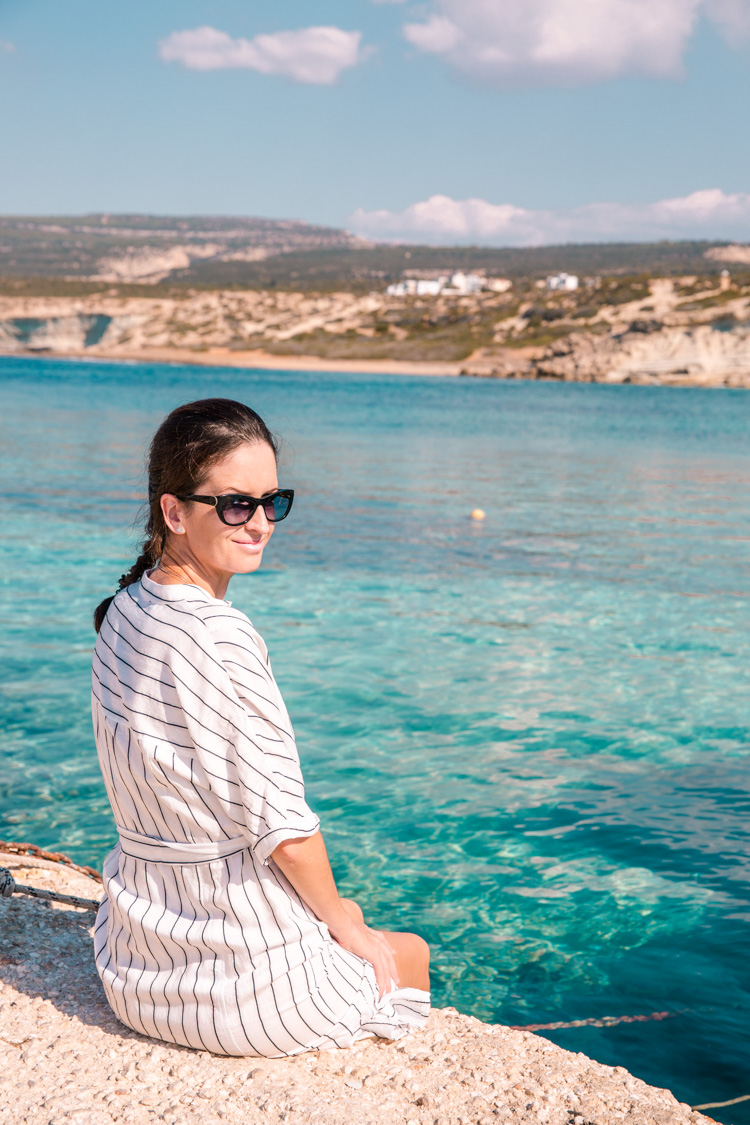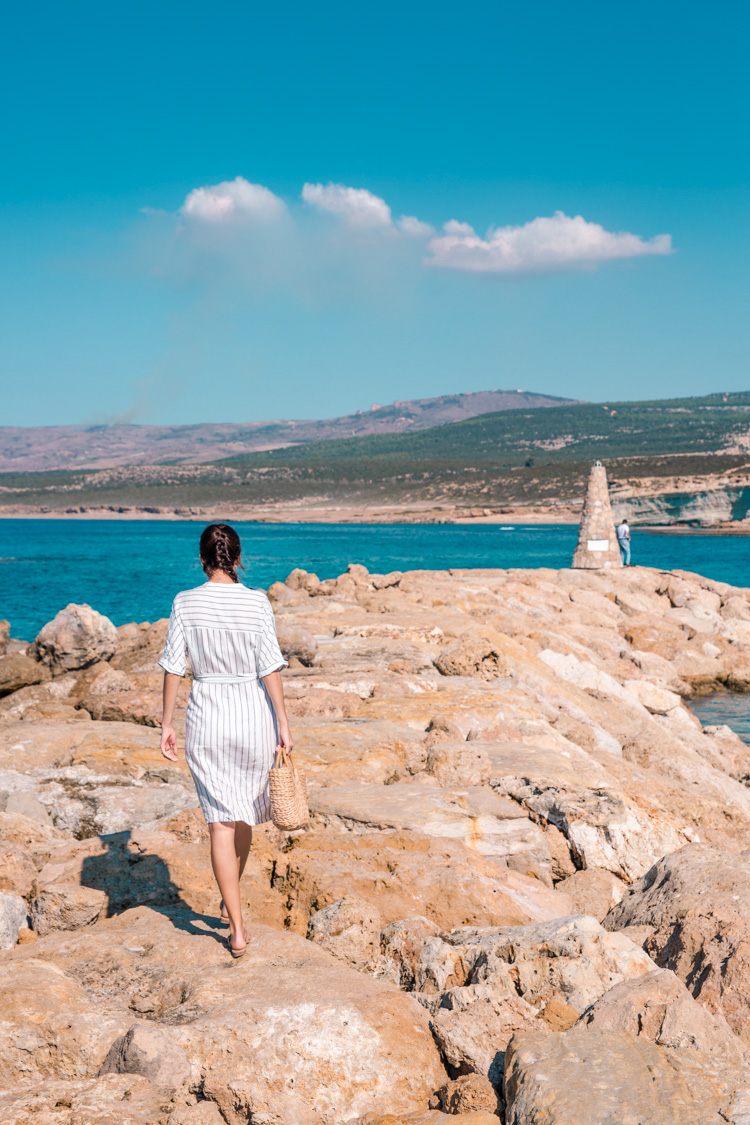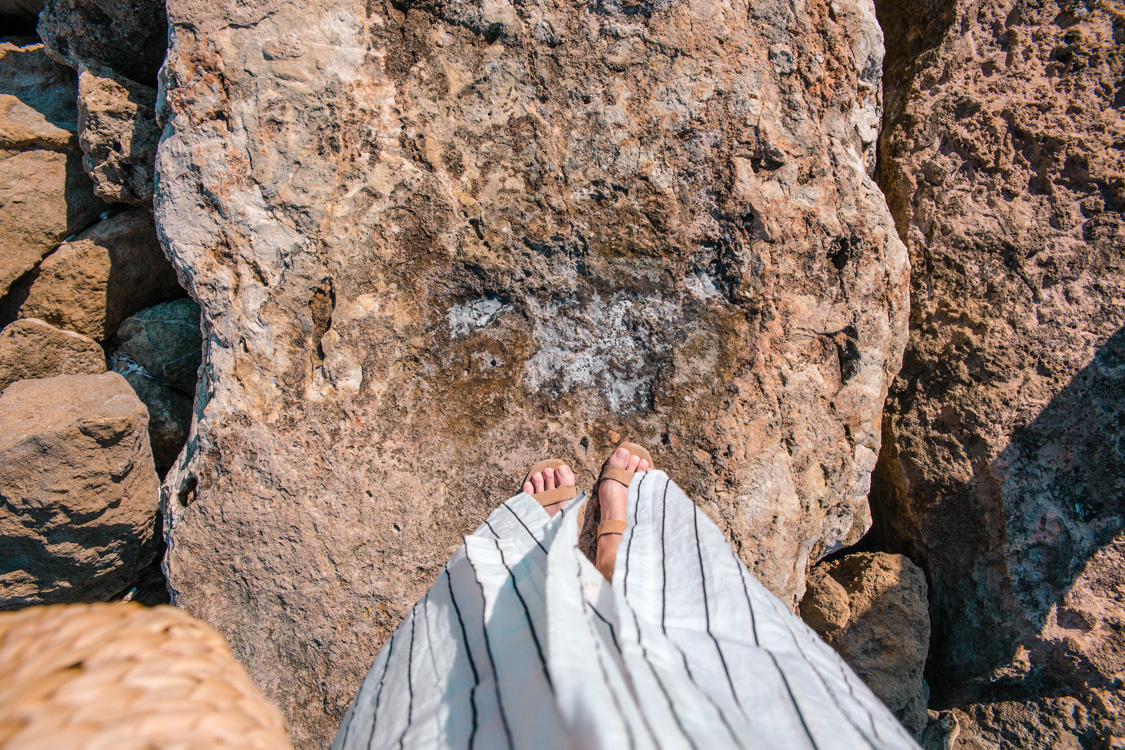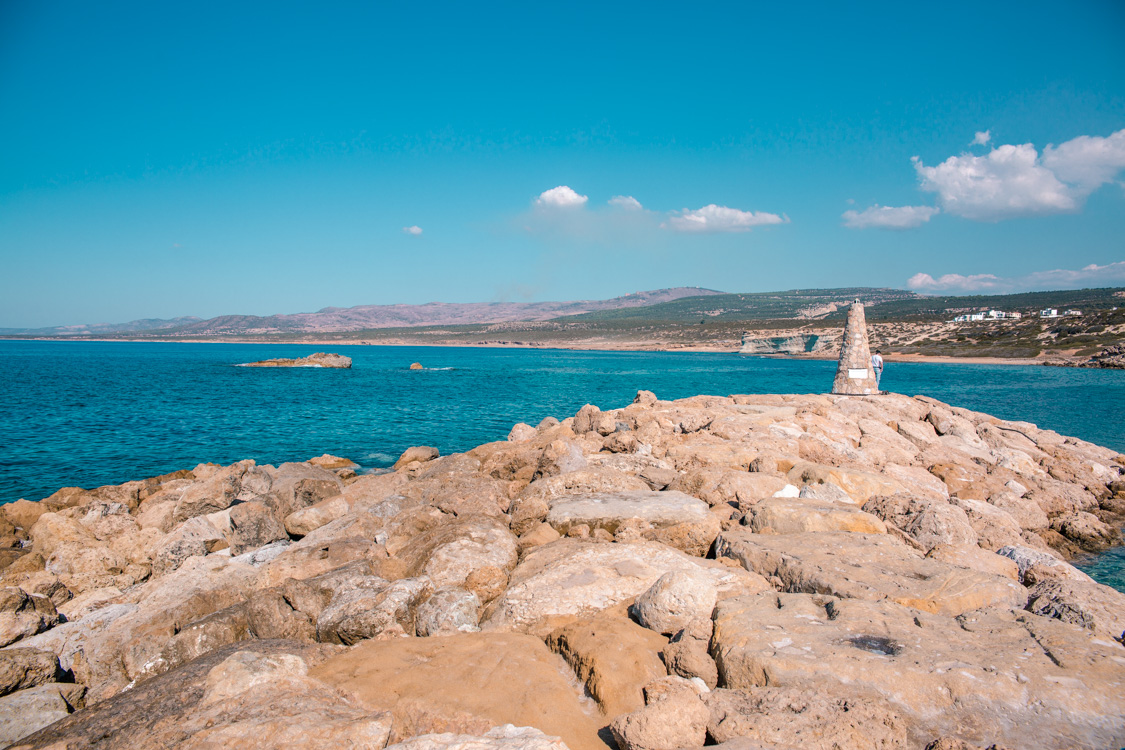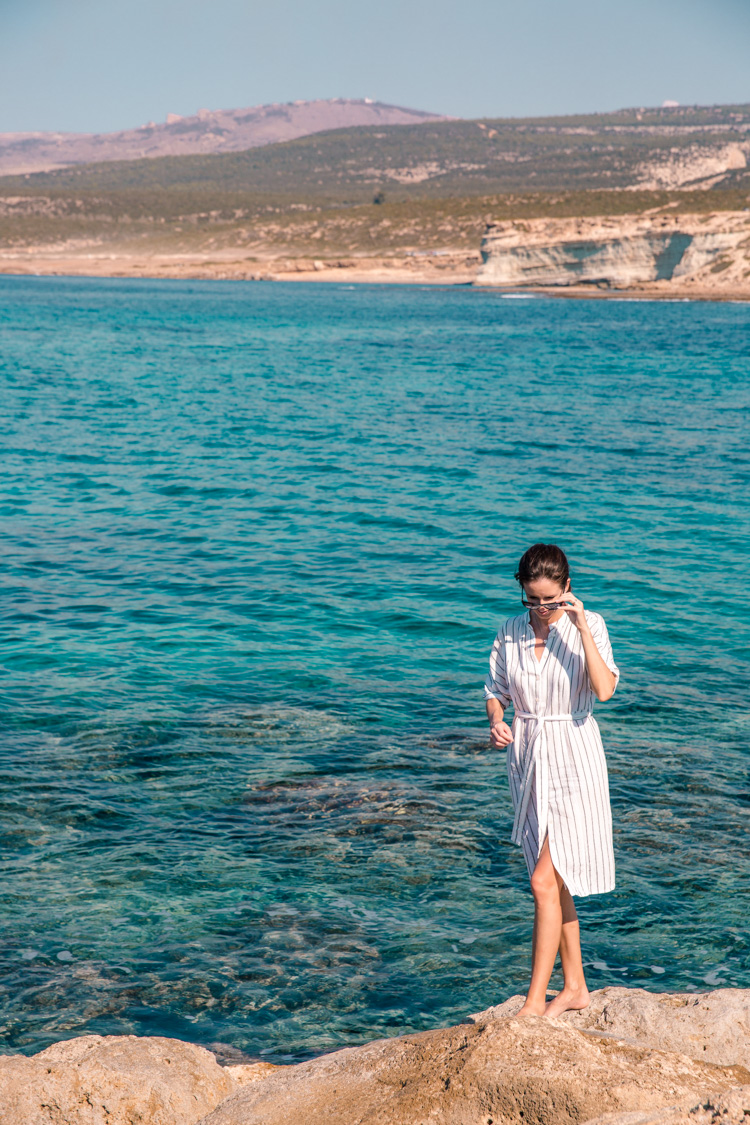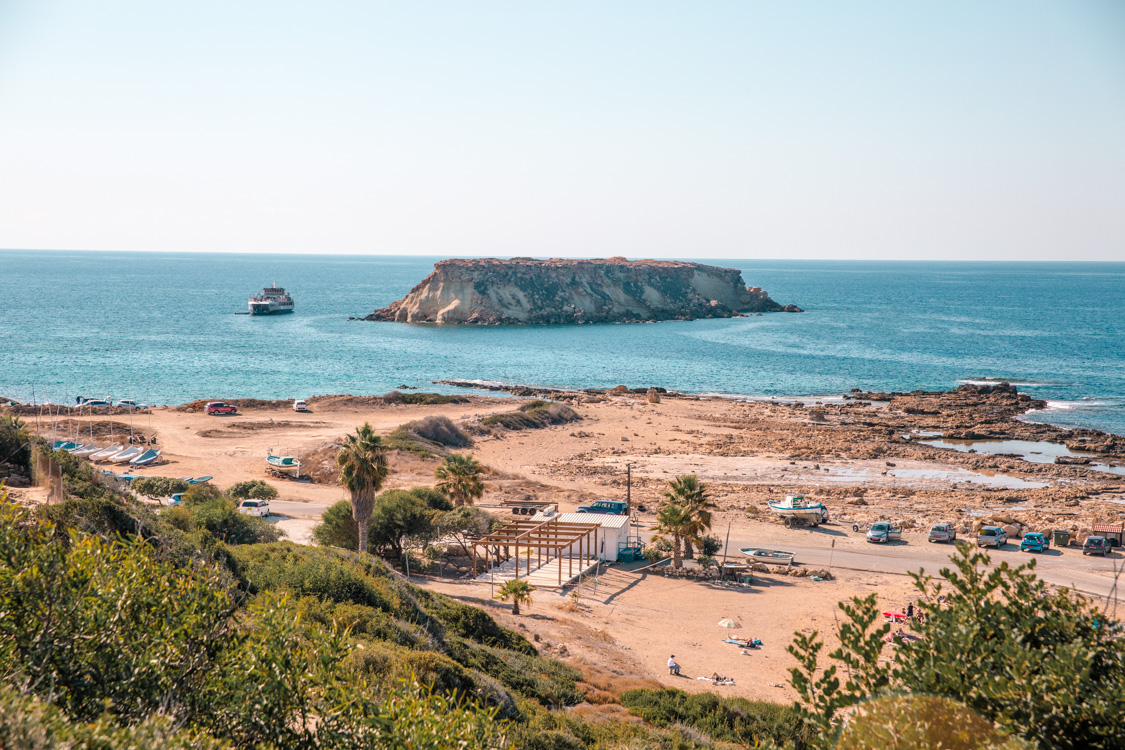 Paphos: Recommended Tours & Experiences
Explore More: Food Guides
7 Best Paphos Restaurants: Tips from a Local Expat
Best Restaurants in Limassol: A Guide by a Local Expat
Cyprus Bucket List 2023: The Beach Bars and Restaurants in Cyprus
Explore More: Sights
What to Do and See in Limassol, Cyprus
15+ Fabulous Things to Do & See in Paphos
Cyprus Wineries & Wine Tasting Experiences
Hiking in the Avakas Gorge, Paphos (Cyprus)
Baths of Adonis in Paphos, Cyprus
A Day Trip to Paphos ZOO, Cyprus
The Hidden Gem in Paphos: Agios Georgios
Explore More: Travel Guides
Cyprus Bucket List – Best Beaches to Soak up Sun in Cyprus
Local's Guide to Coral Bay (Peyia) for 2023
Driving in Cyprus: The Complete Guide by a Local Expat
Best Instagram Locations in Cyprus
Cyprus Bucket List: Things to Do in Cyprus with Kids
The Best Time to Visit Cyprus – Month by Month Guide
A Guide by a Local: How to Spend a Day in Kato Paphos, Cyprus
Cyprus Travel Planning Guide
cheap flights to CYPRUS
KIWI.COM – find the best deals on flights to Cyprus from all available airlines, all in one place! You can also set up price alerts, so you will be the first to know when the price for your dates drops.
BEST HOTELS IN CYPRUS
BOOKING.COM – I have used booking.com for years for stays in Cyprus and abroad. They have very reliable guest reviews and a super easy booking process. Check out some of my favourite hotel stays here.
CAR RENTAL IN CYPRUS
DISCOVER CARS – this award-winning price comparison website will source car rental quotes from local and international companies, giving you the best price for your car rental in Cyprus. Don't forget to check my guide about driving in Cyprus to stay safe on the roads!
TOURS & EXPERIENCES
GET YOUR GUIDE – find local day trips, food tours, tickets to monuments and much more on this popular travel platform offering unique travel experiences in Cyprus.
QUAD BIKE, BIKE & SCOOTER RENTALS
BIKES BOOKING – book bikes, motorcycles, scooters or quad bikes all from one place!
Disclaimer: This post contains affiliate links – if you decide to book using one of the links, I will earn a small commission that helps me run this site. This is at no extra cost to you.