If you're coming for holiday in Cyprus, you're probably thinking the last thing you want to eat is Indian food.
But please hear me out!
After you tasted mezze in three local taverns, I can guarantee you will crave a bit of variety.
And more importantly – proper flavours.
And that's exactly what you'll find in Namaste Indian Restaurant.
Located near the bar street in Paphos and introduced to me by my vegan friend Liv, this place was a very pleasant surprise in the most unexpected ways.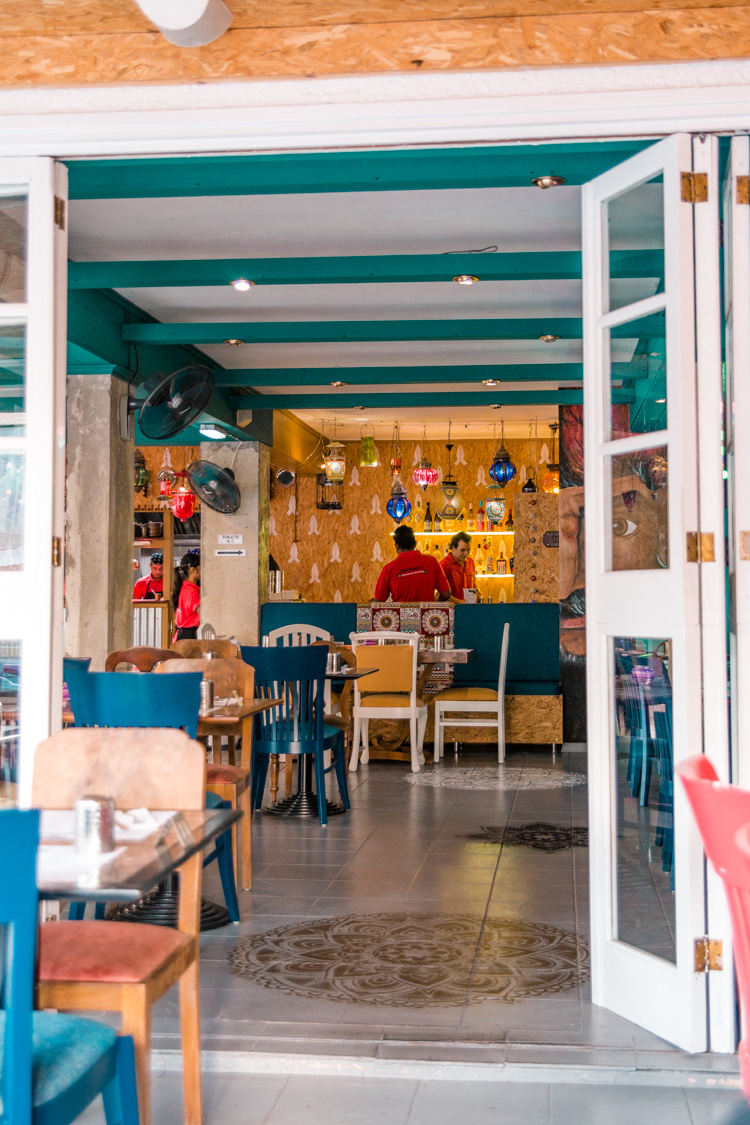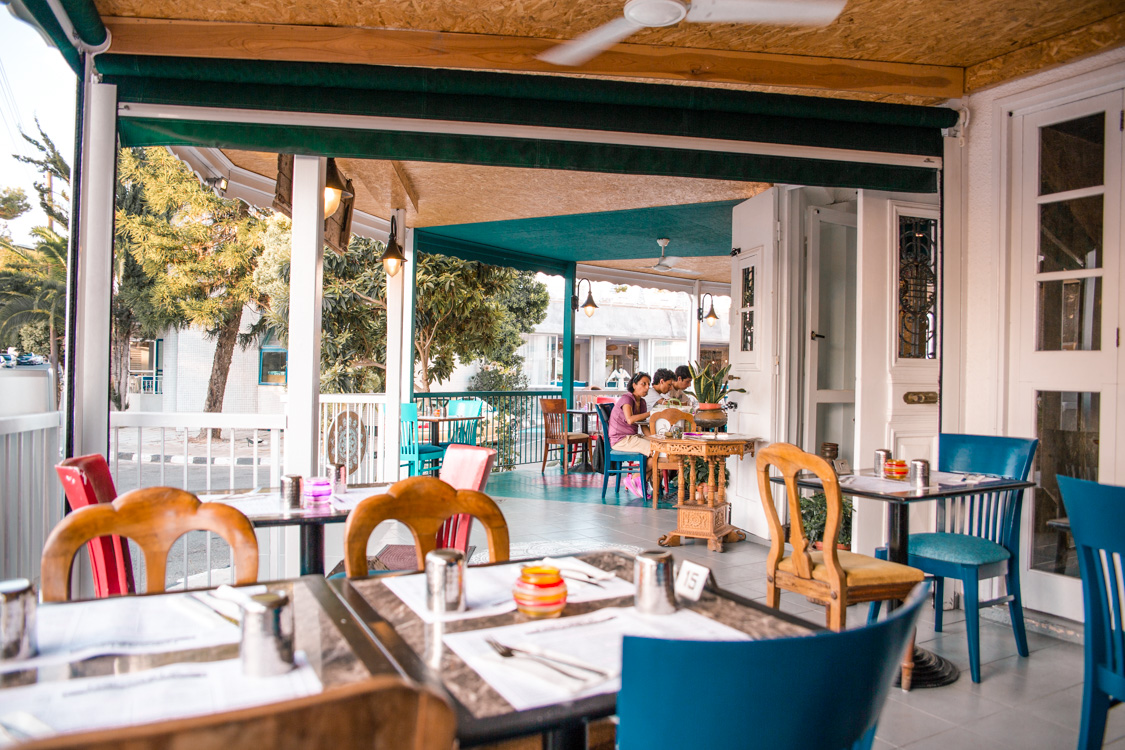 If you don't get impressed by the interior design, colourful chairs and relaxed atmosphere, I'm sure you will get excited about the menu variety.
The menu is vegetarian and vegan-friendly and offers plenty of variety even for the most difficult to please.
The traditional Indian staples are complemented by a small selection of Chinese inspired dishes.
The prices are very reasonable and portions more than generous.
My absolute favourite was the starter – Sharing Chaat Platter – no idea what was there but it was so delicious!!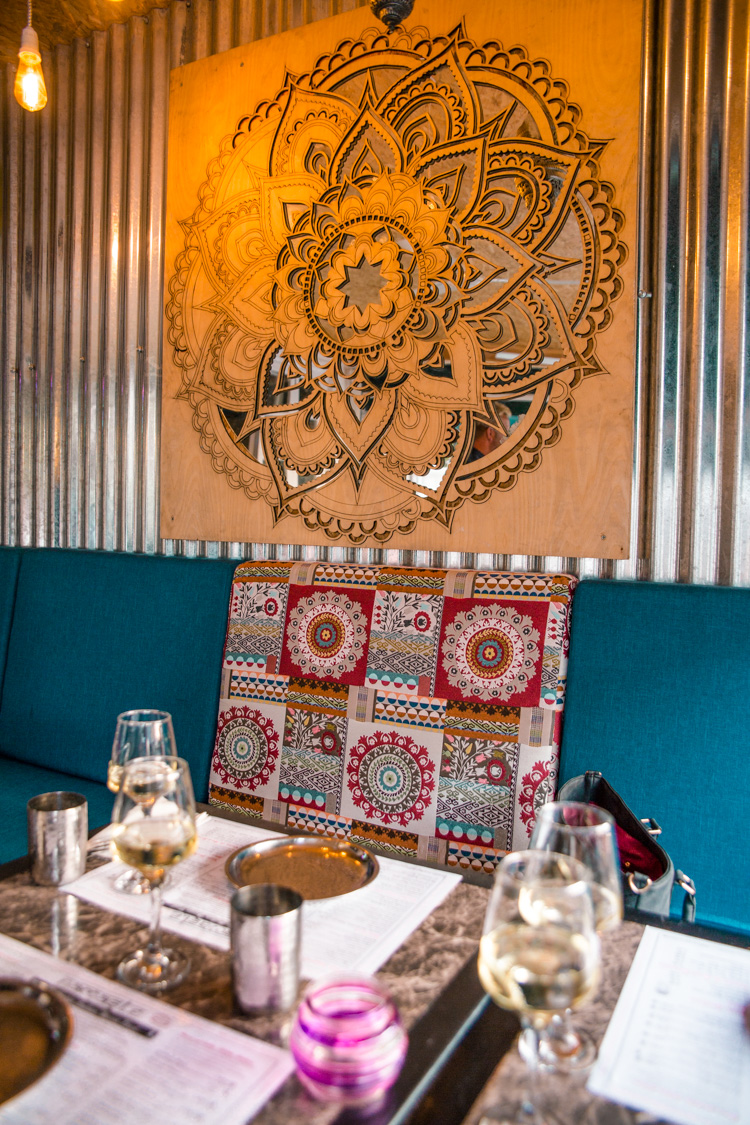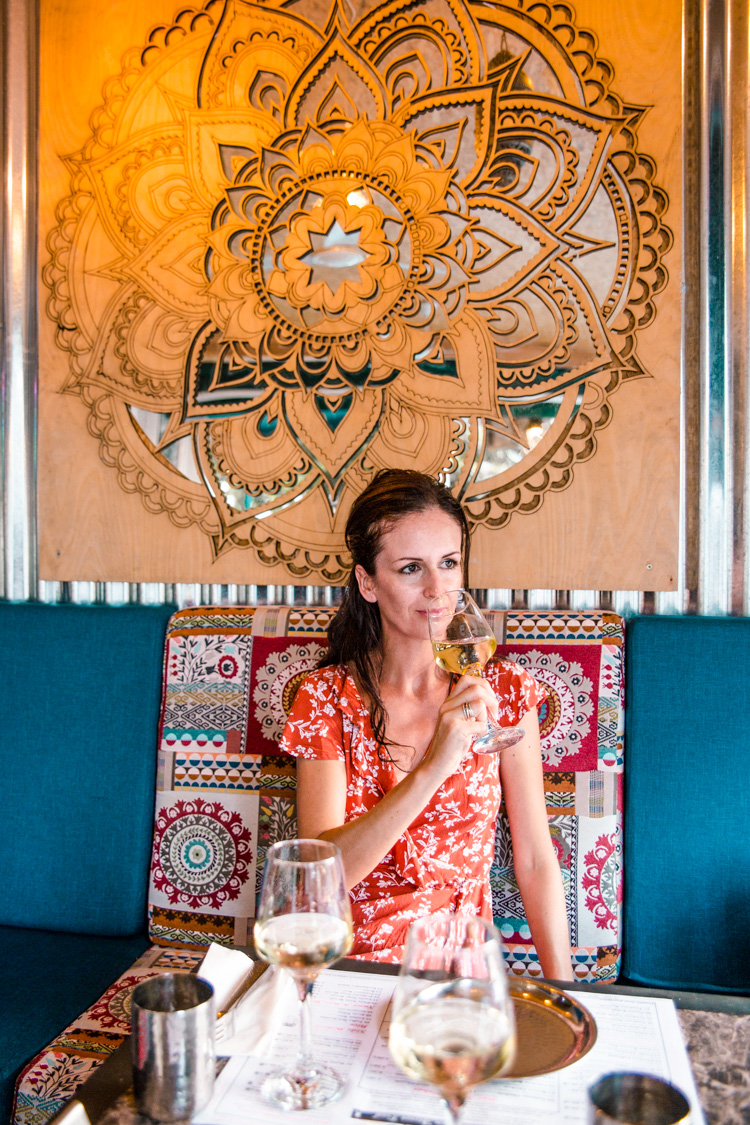 It is not the kind of Indian cooking you are probably used to – the sauces are not heavy and stuffy.
They are full of delicate flavours and carefully balanced to highlight the ingredients used.
The staff is super friendly and you will most likely get a glimpse of a cheerful chef who will come to greet you at your table.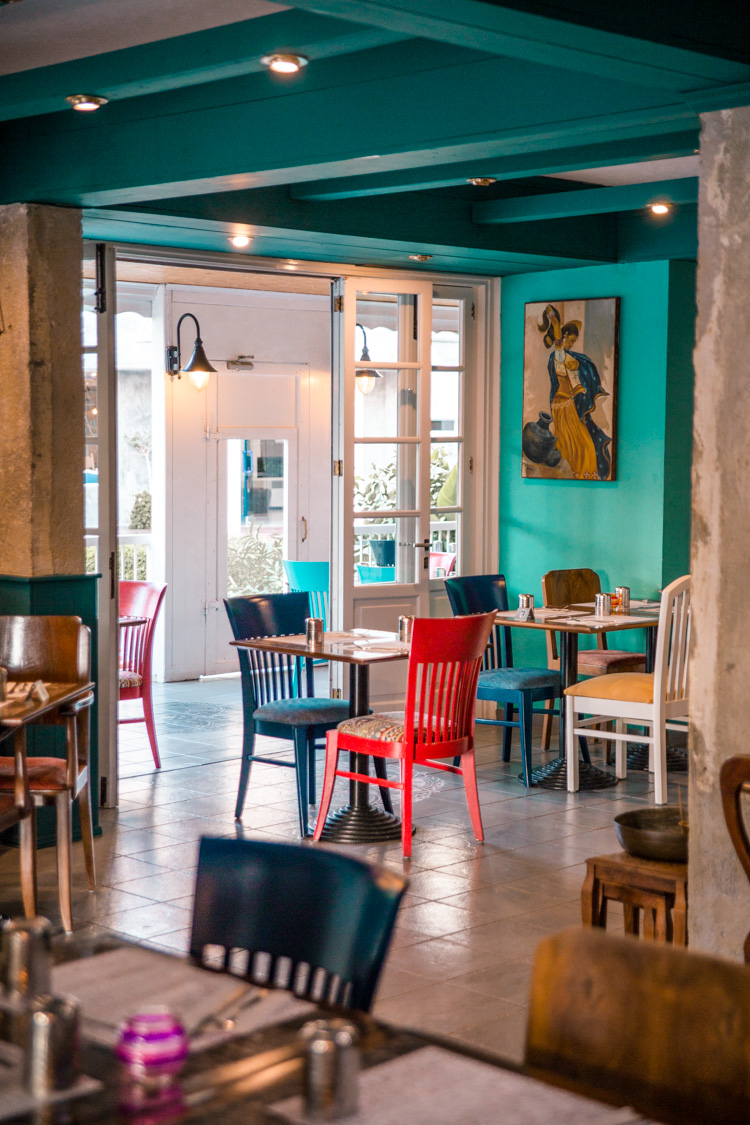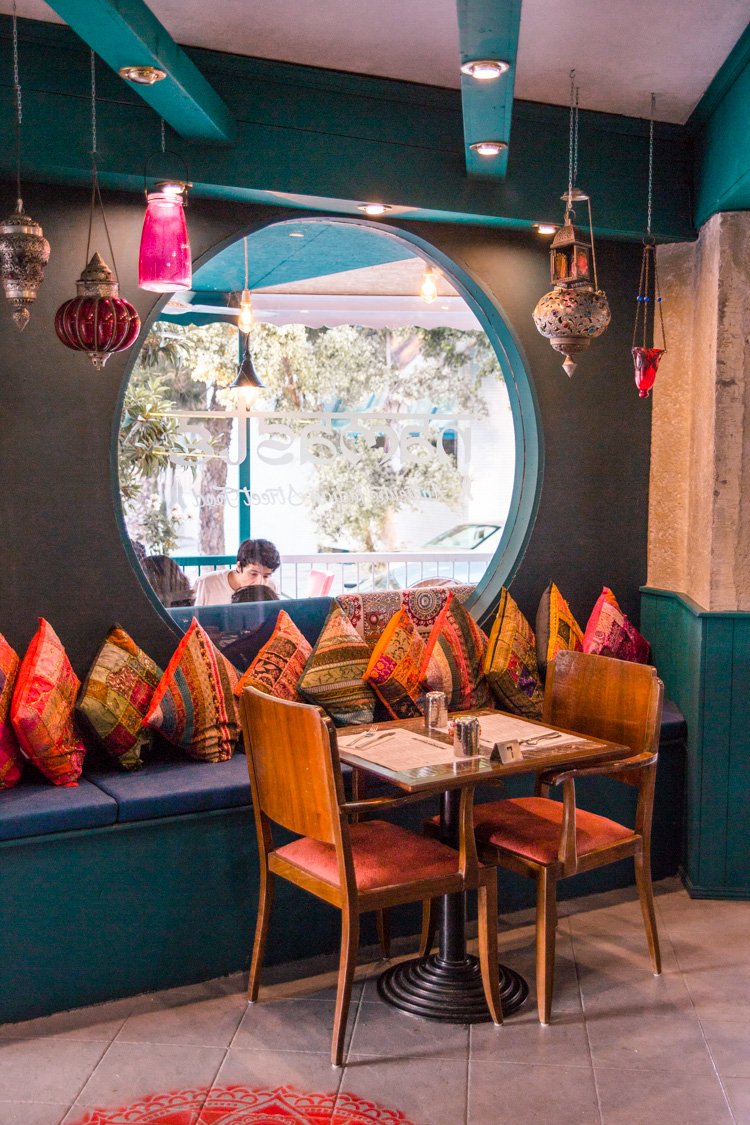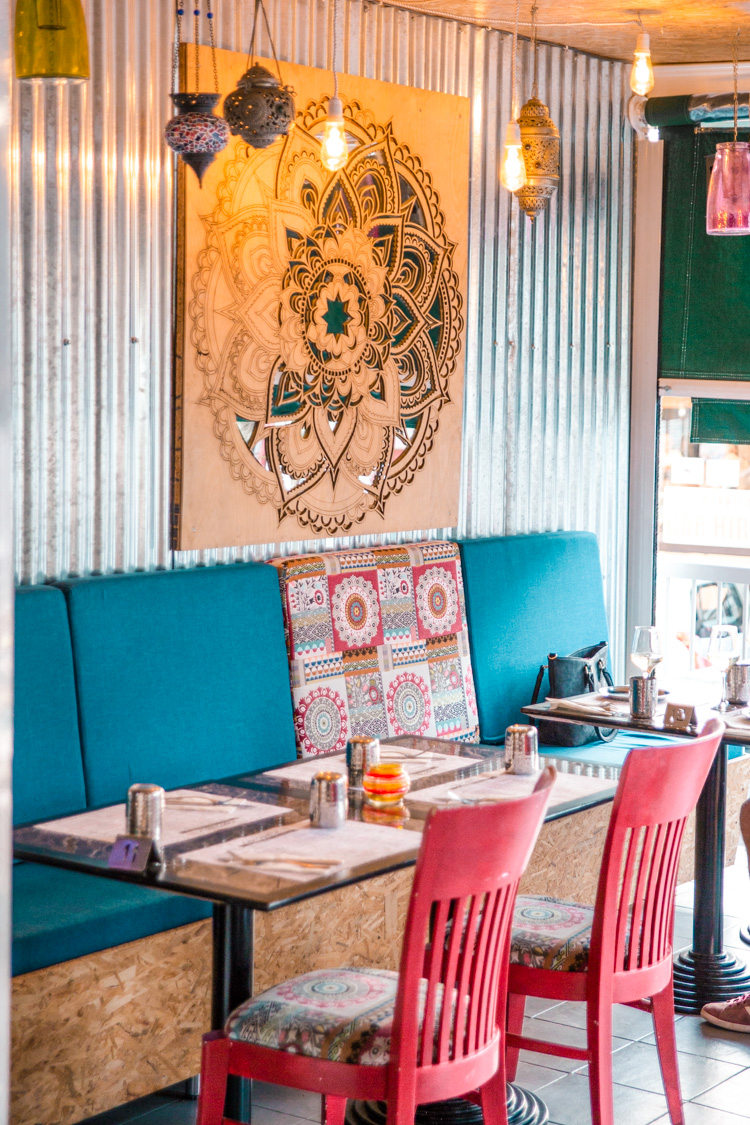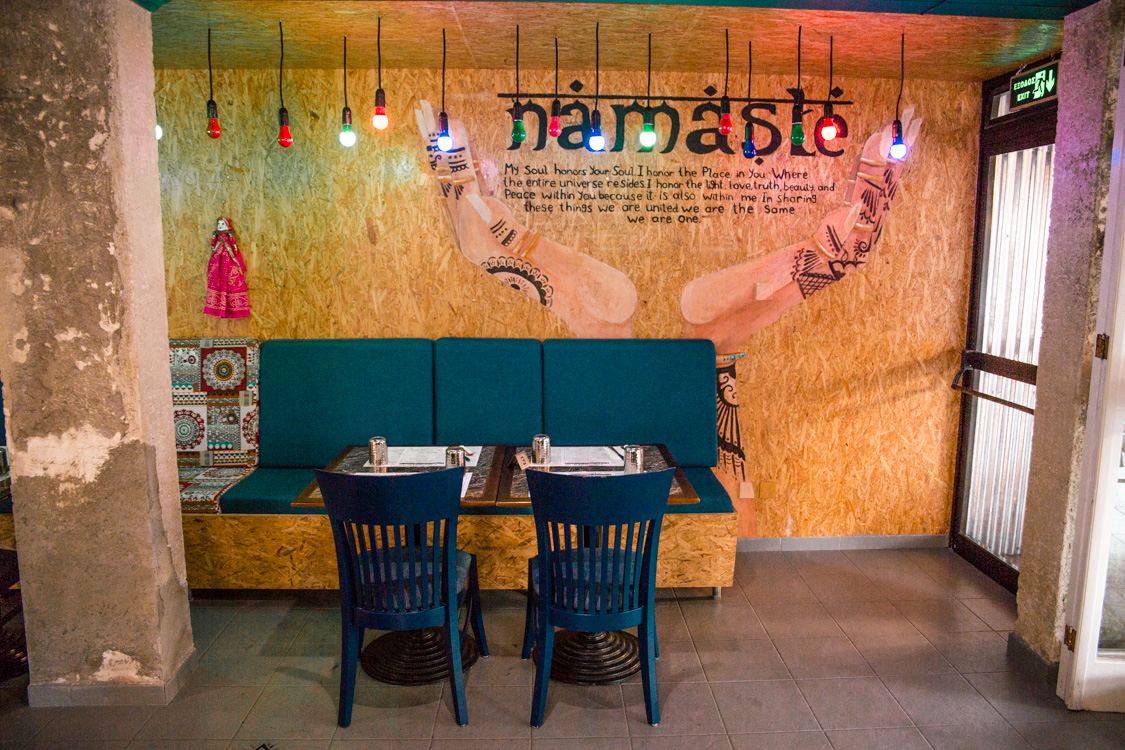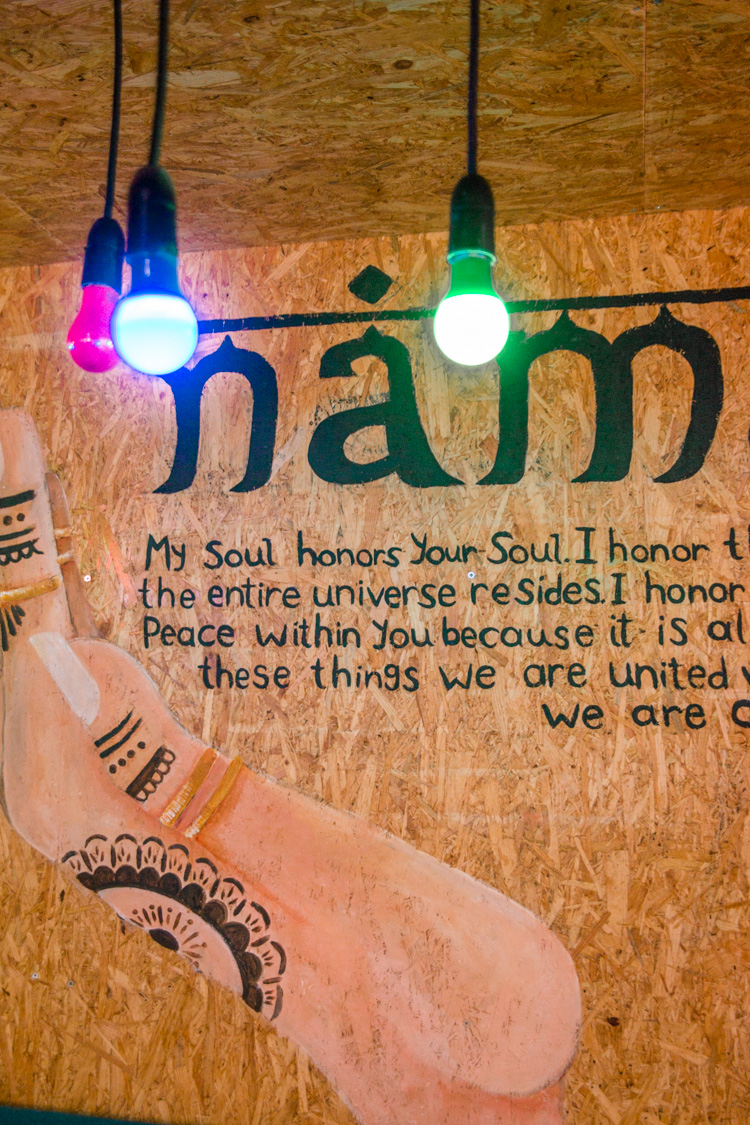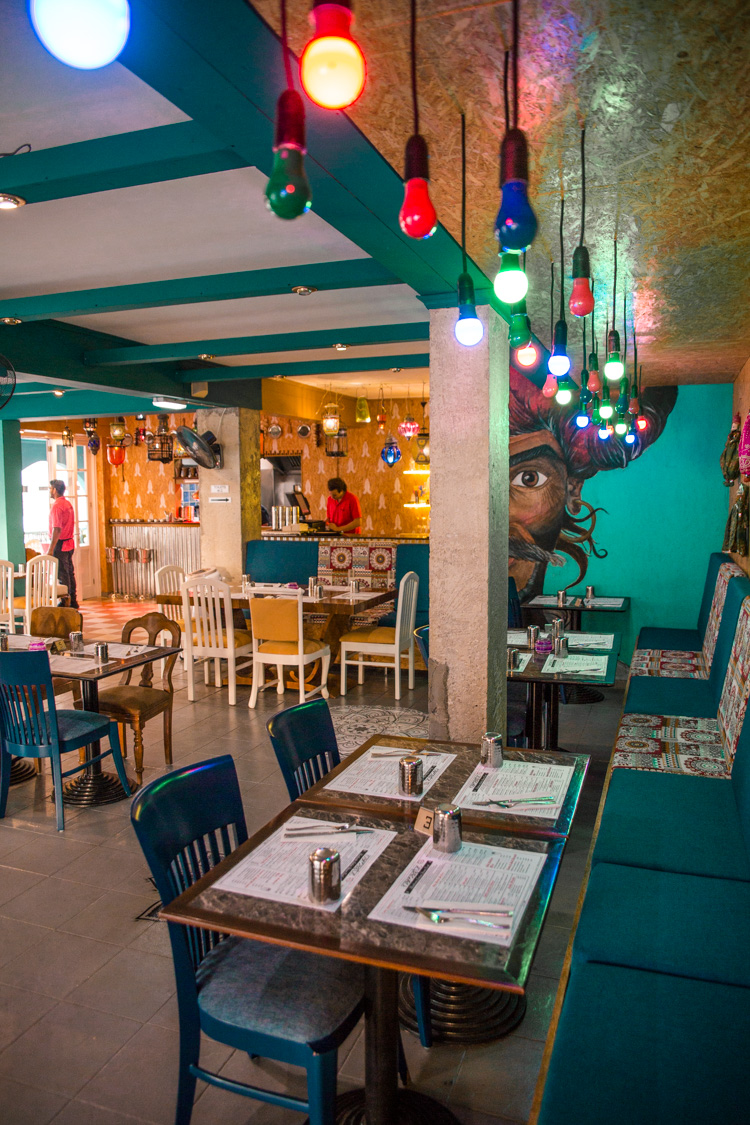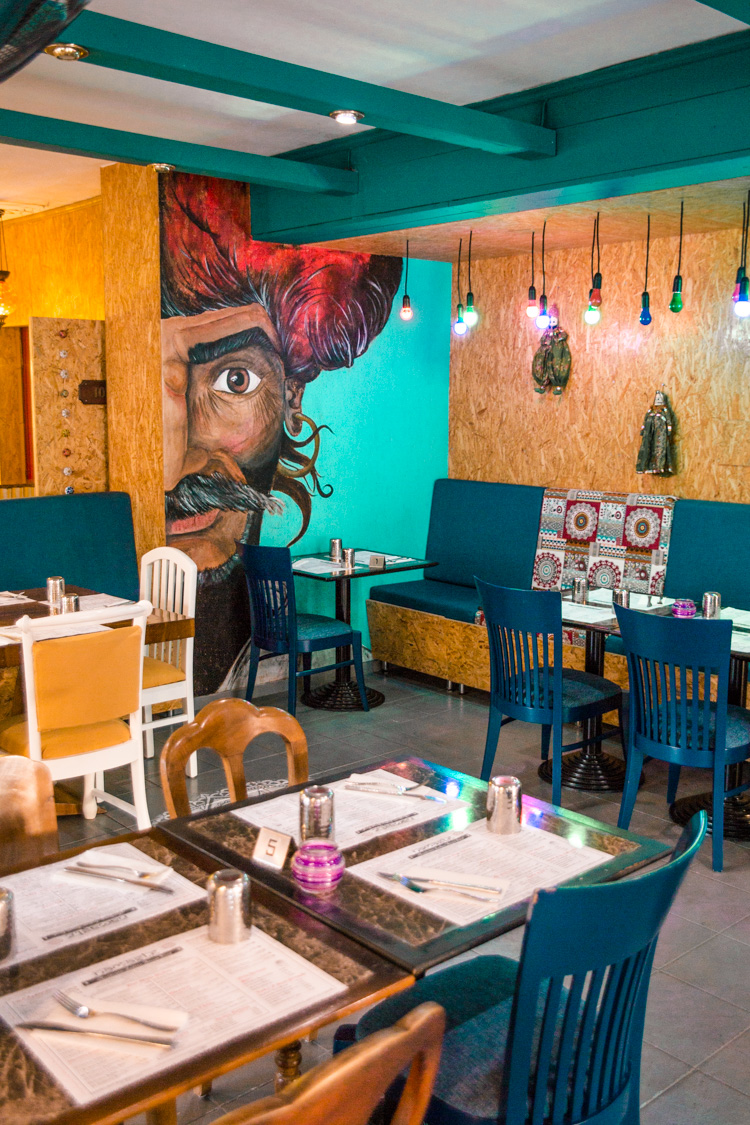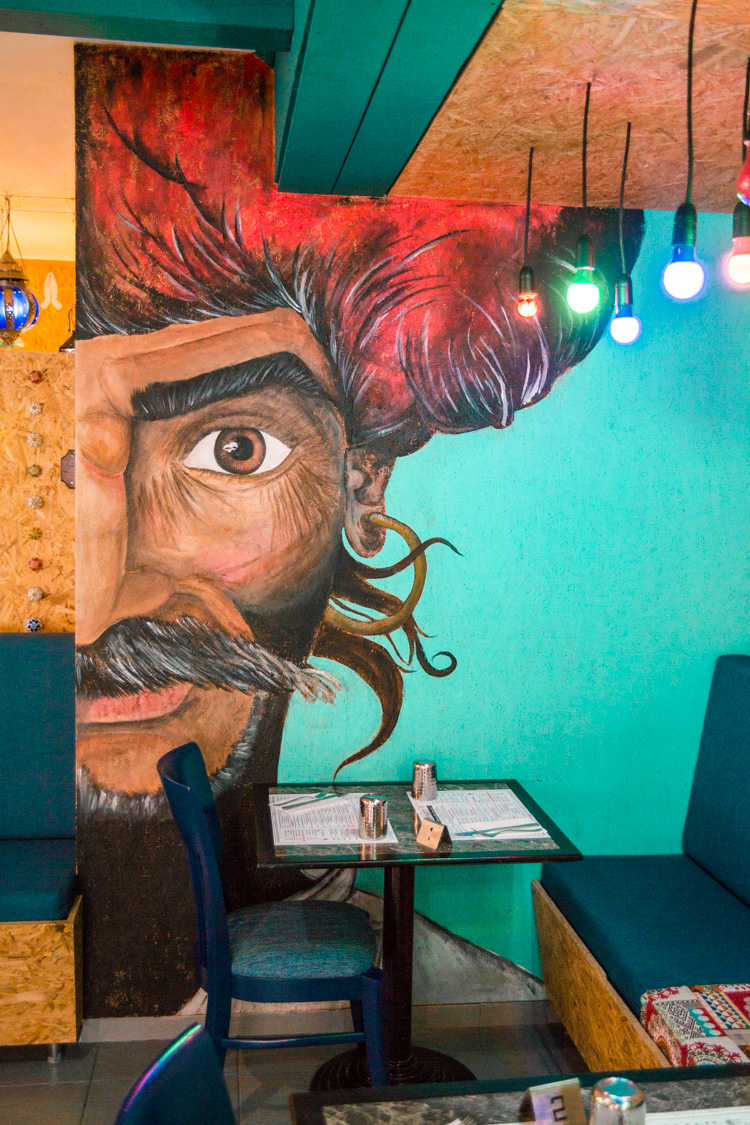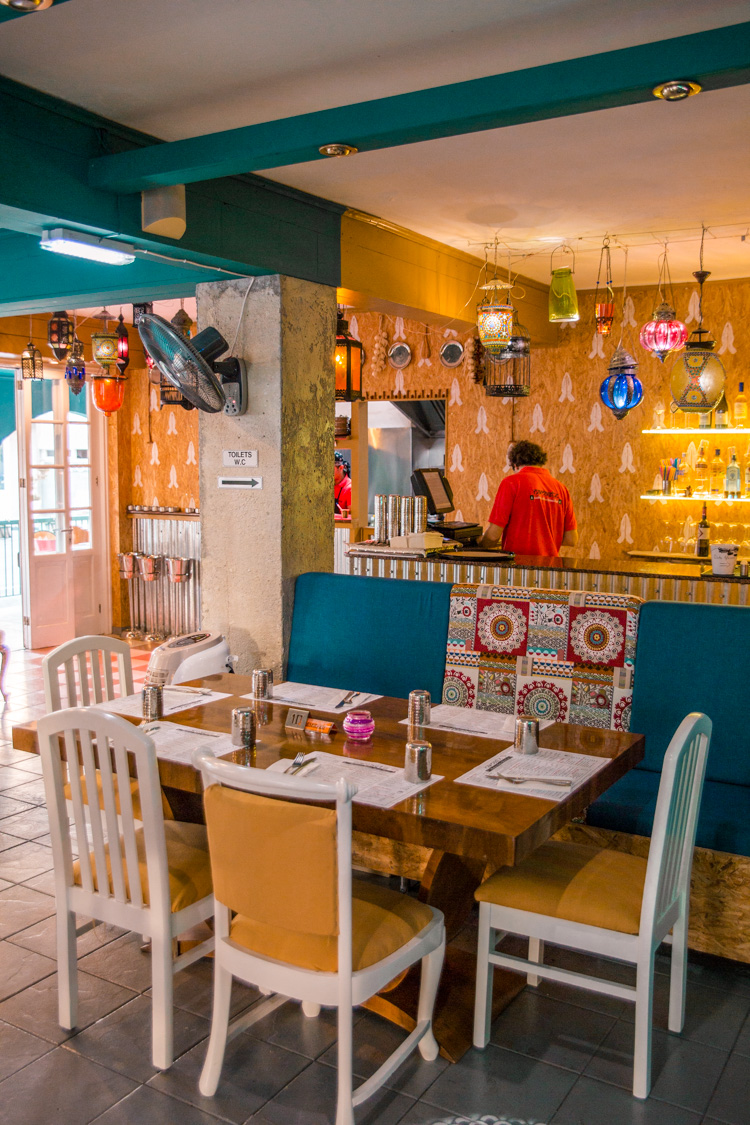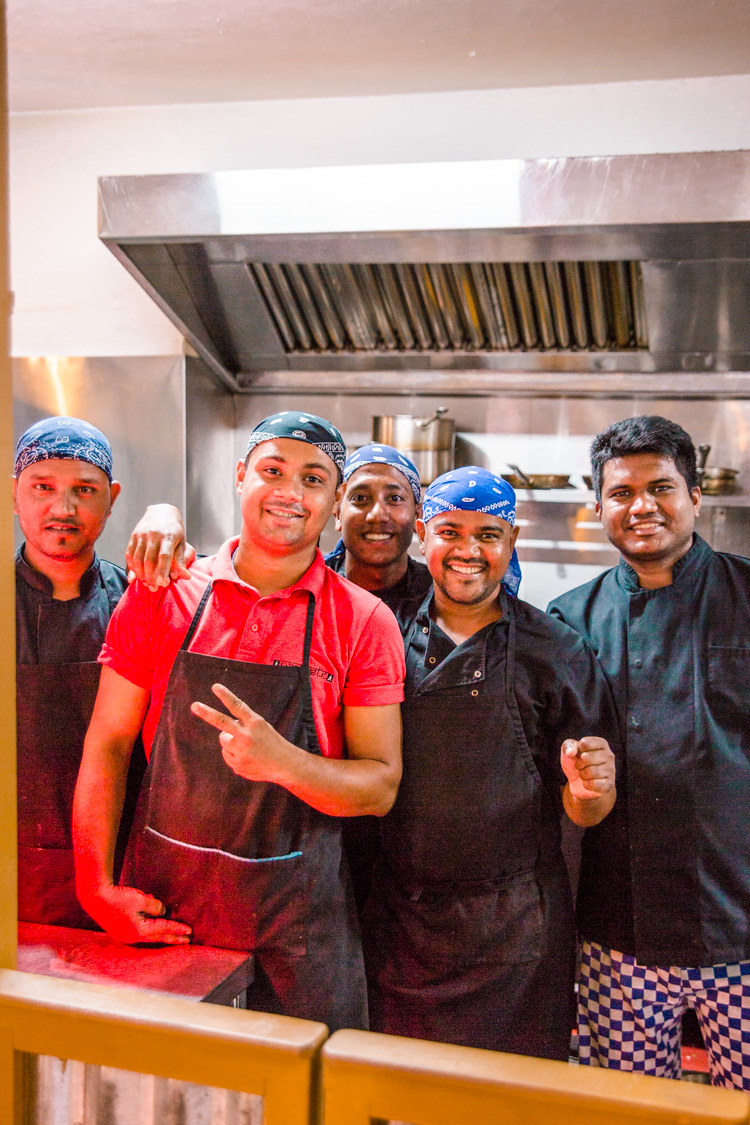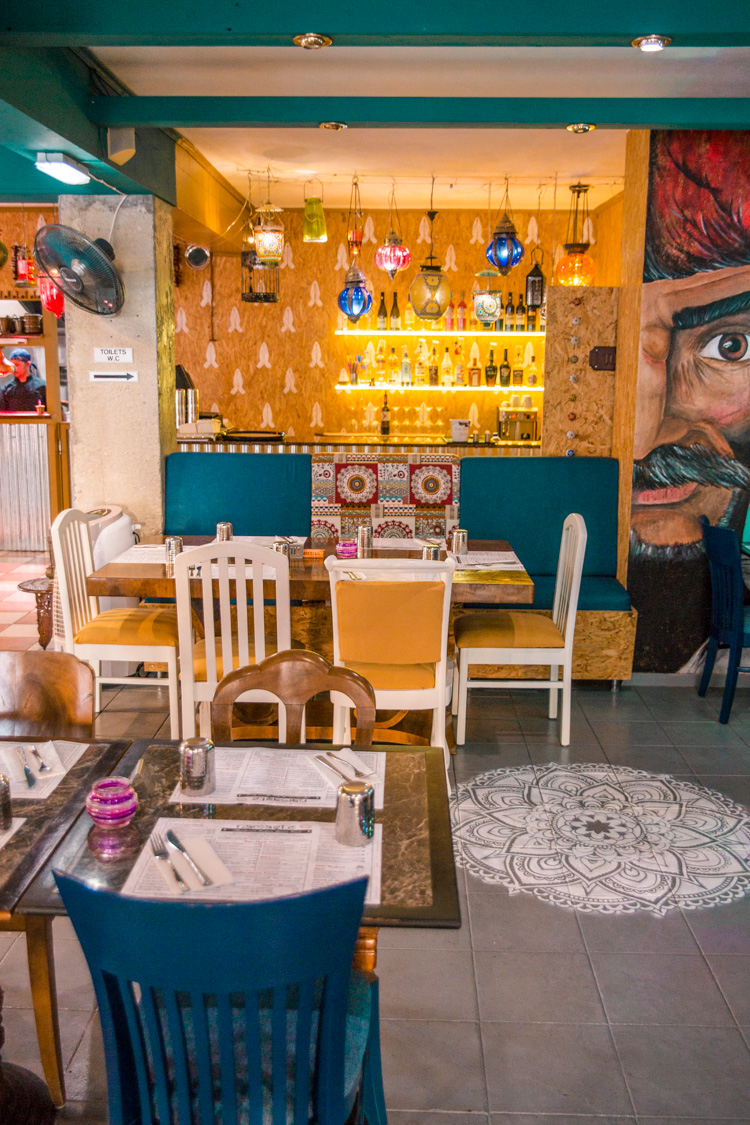 What we had (in pictures):
Sharing Chaat Platter (starter)
Tandoori Mushrooms (starter)
Beetroot cutlet (starter)
Garlic Naan Bread
South Indian Fish Curry
Prawn Masala
Chicken Rice and Butter Chicken.
During the week they have live music (don't worry, no local dancers balancing glasses on their head).
We visited during the week and didn't have a problem getting the table of our liking.
If you fancy dinner full of flavour in a relaxed atmosphere, this is the place to be.
Scroll down to the bottom for restaurant details and more tips on where to eat out in Paphos.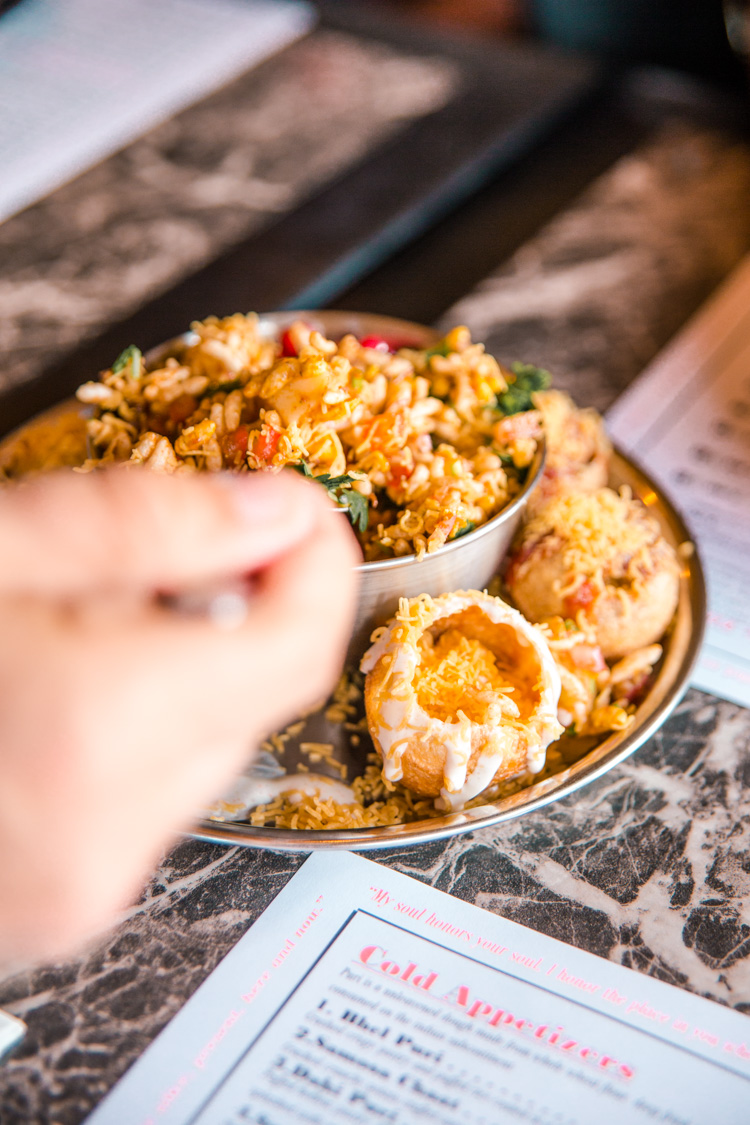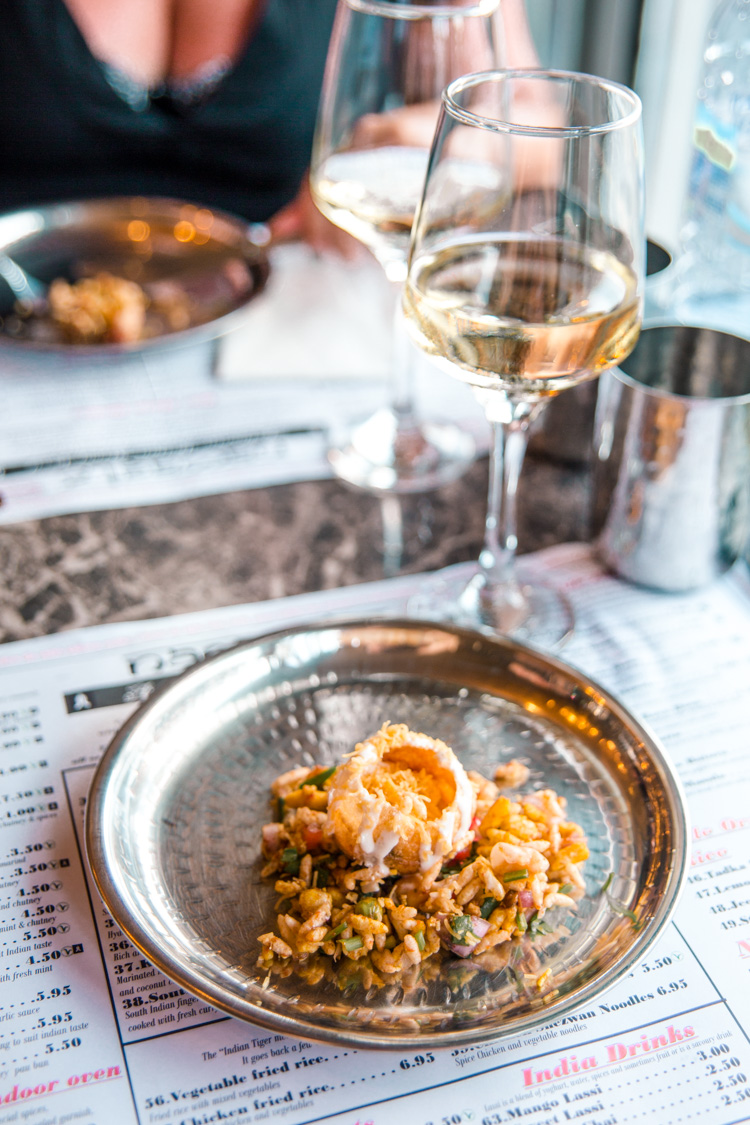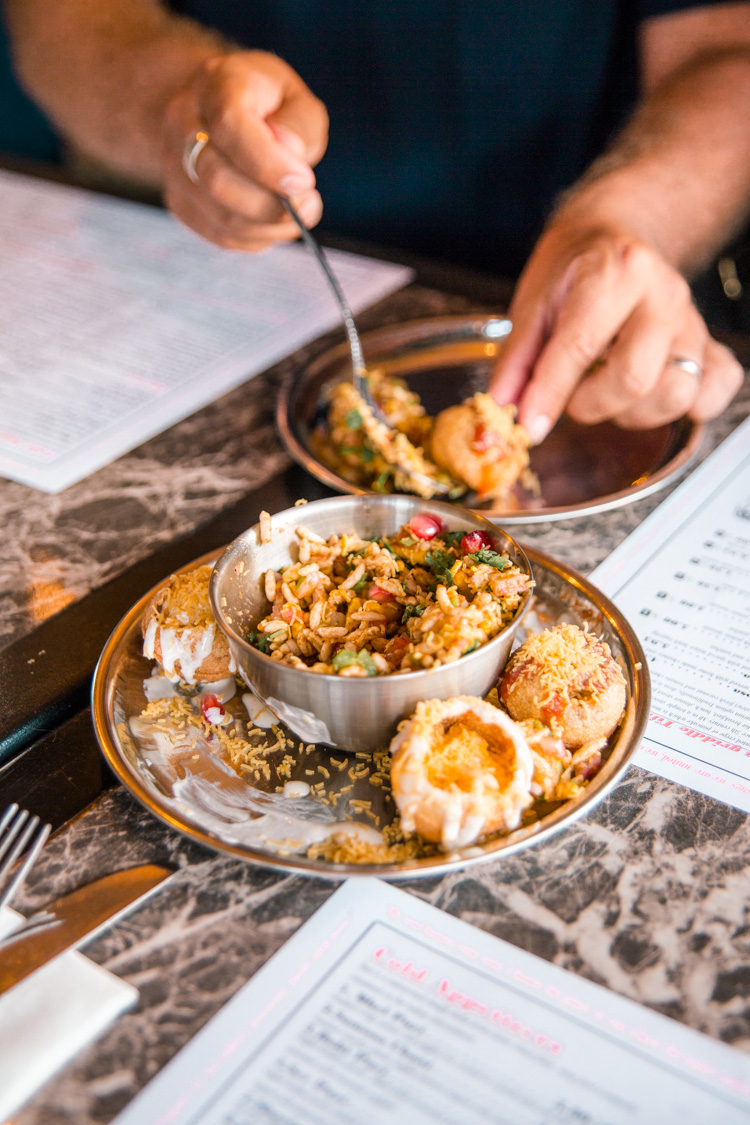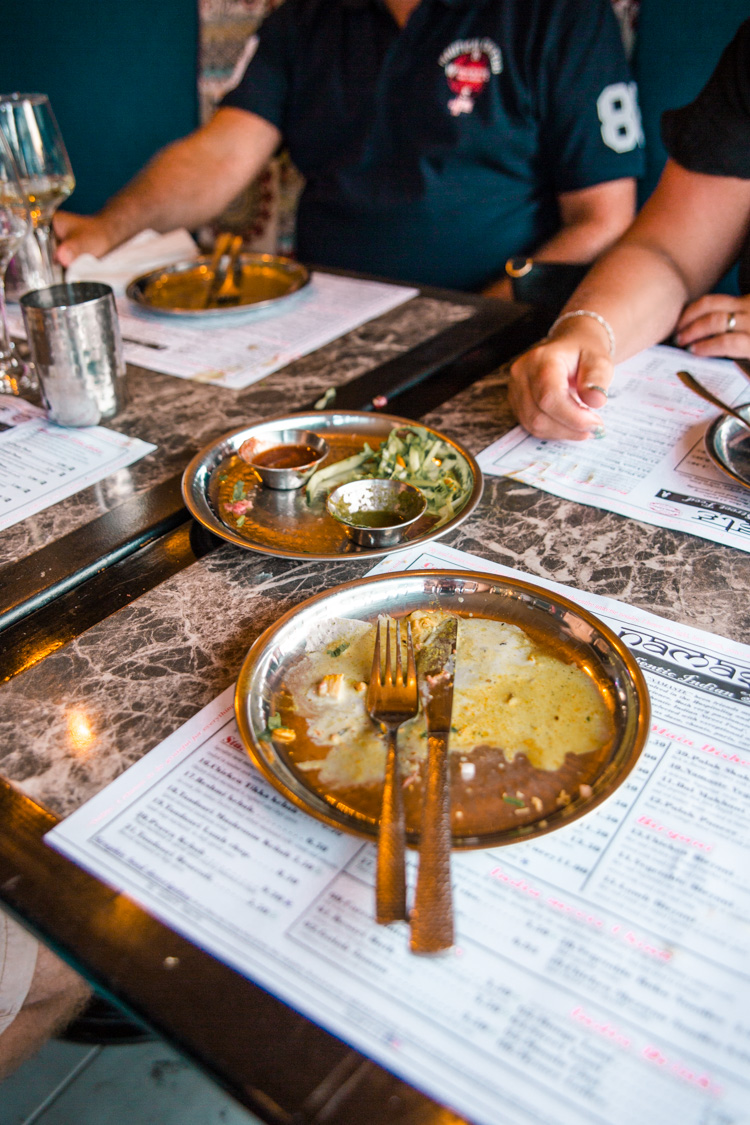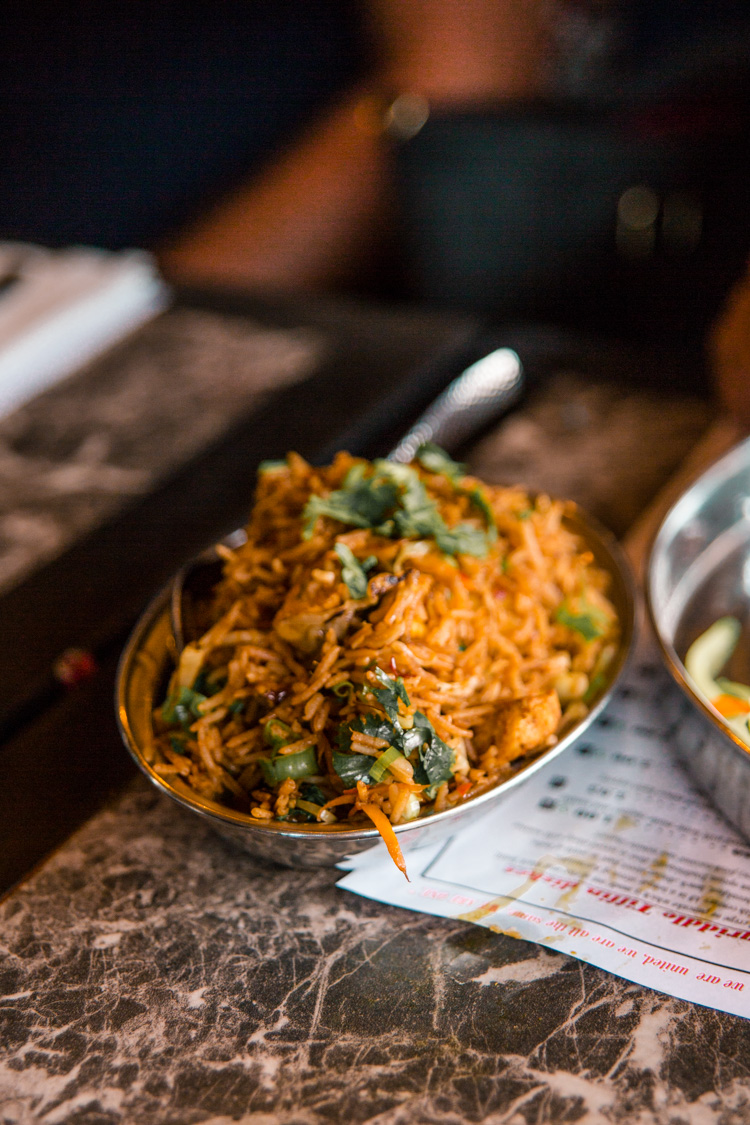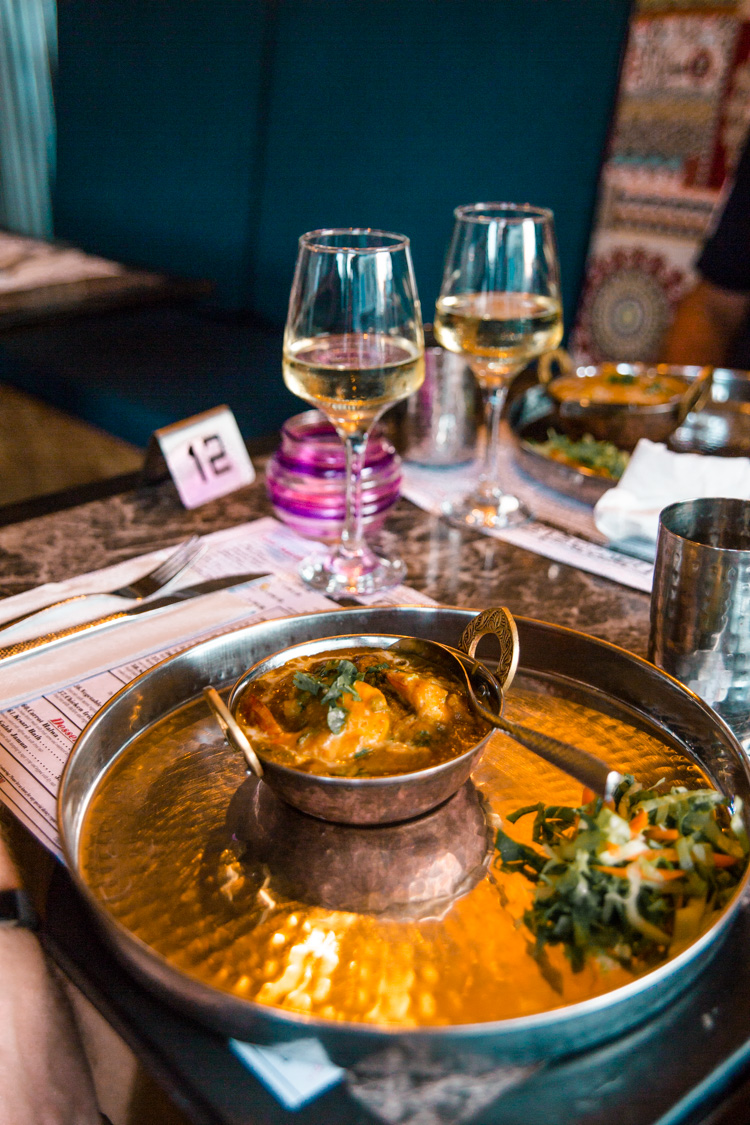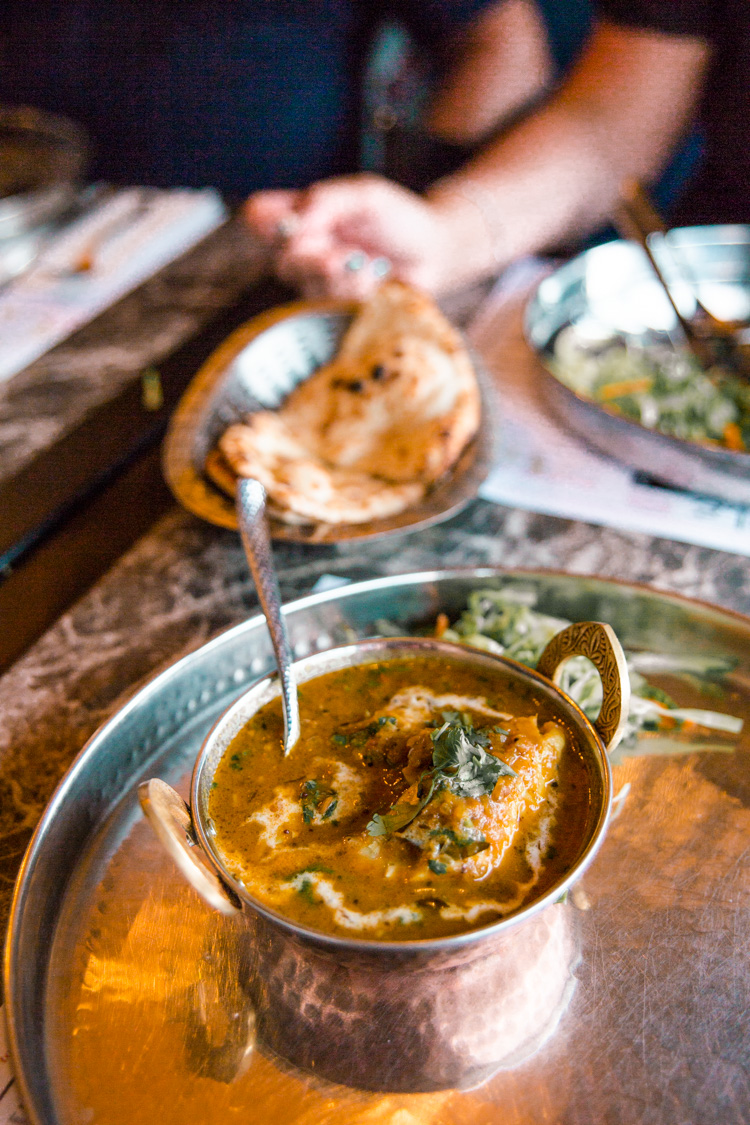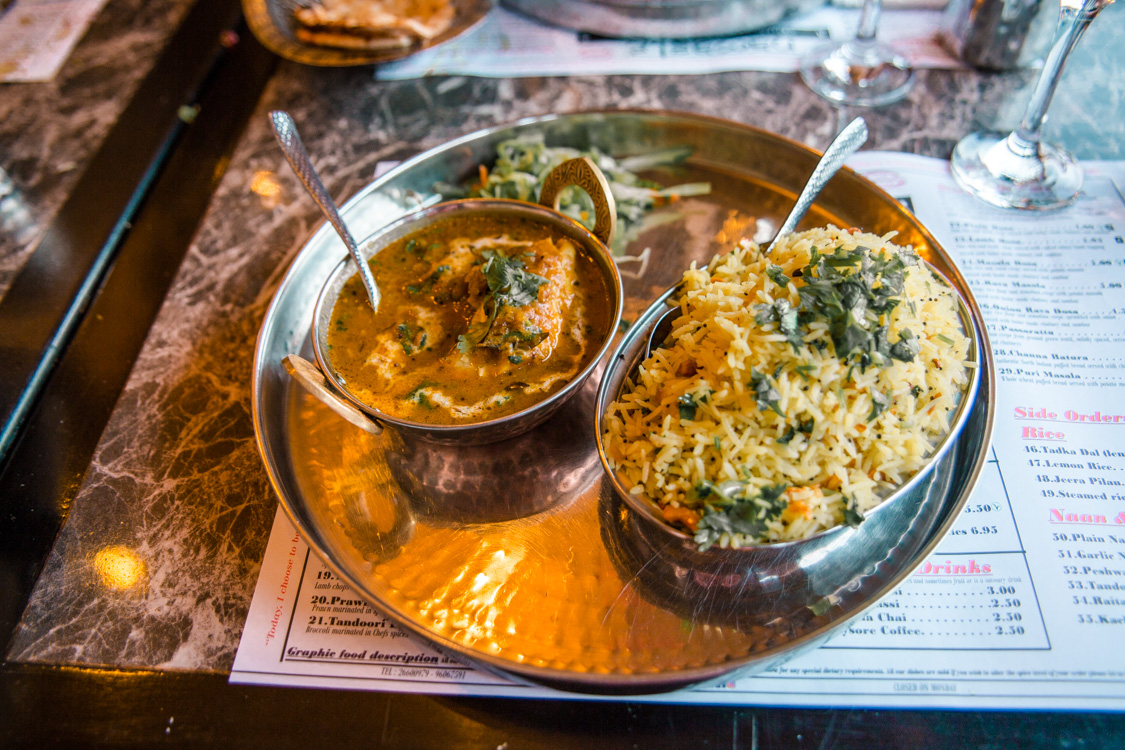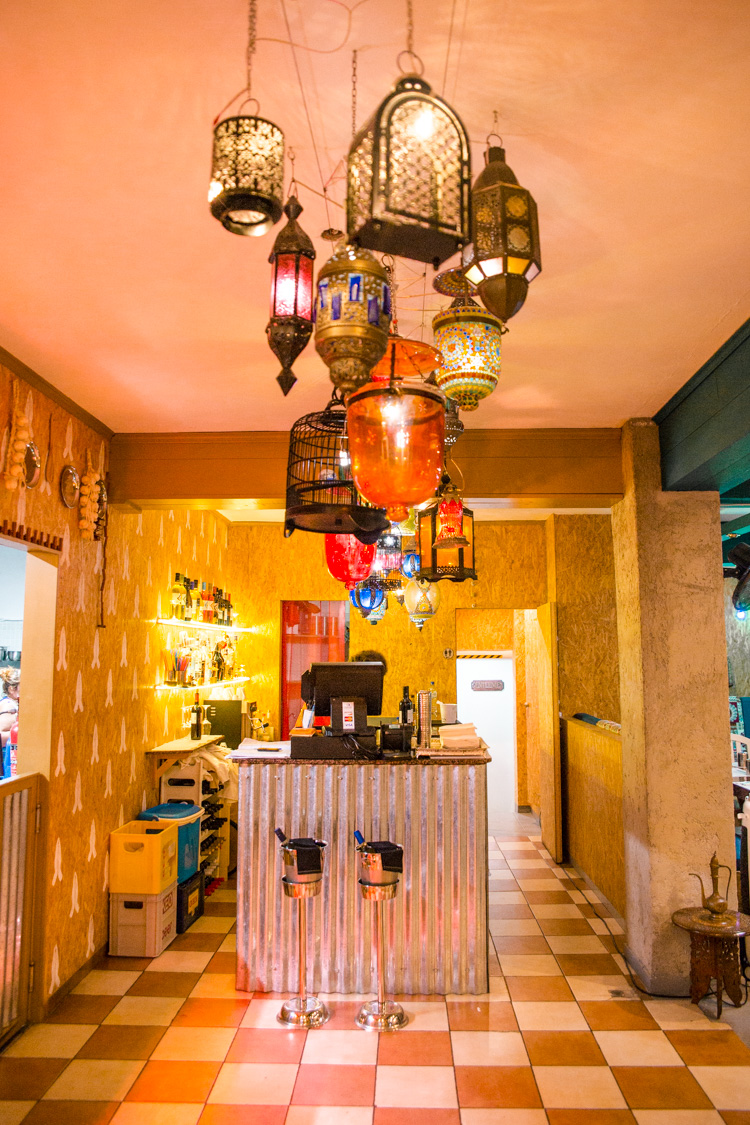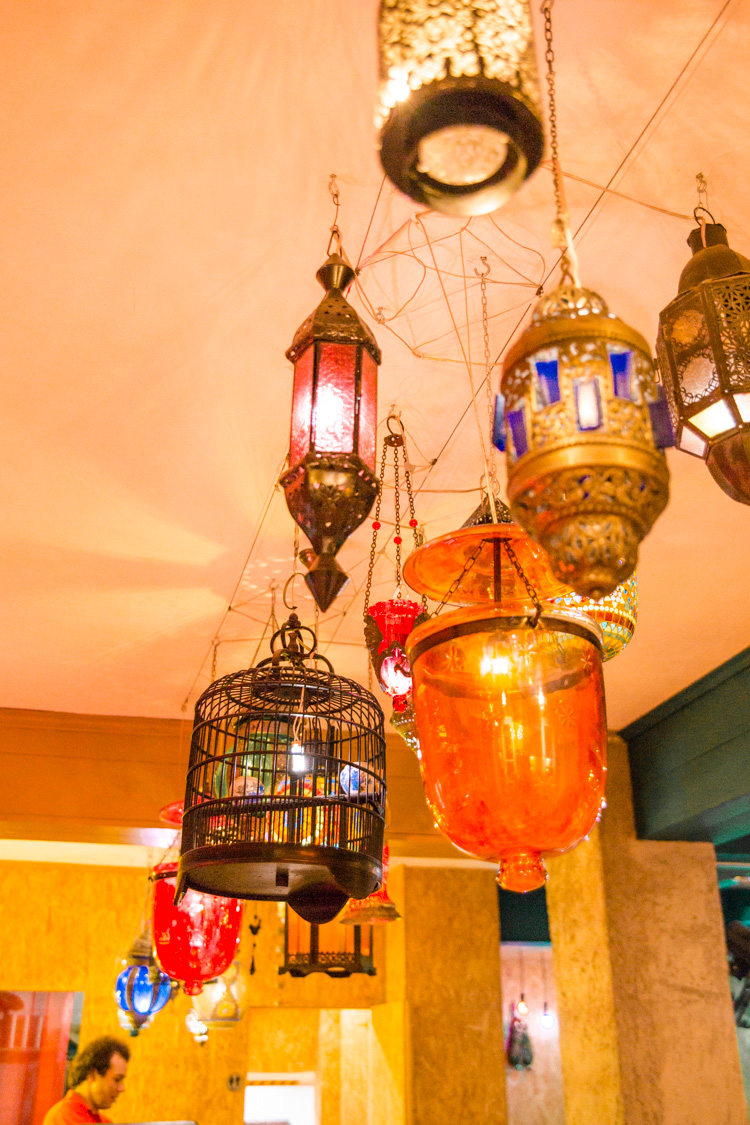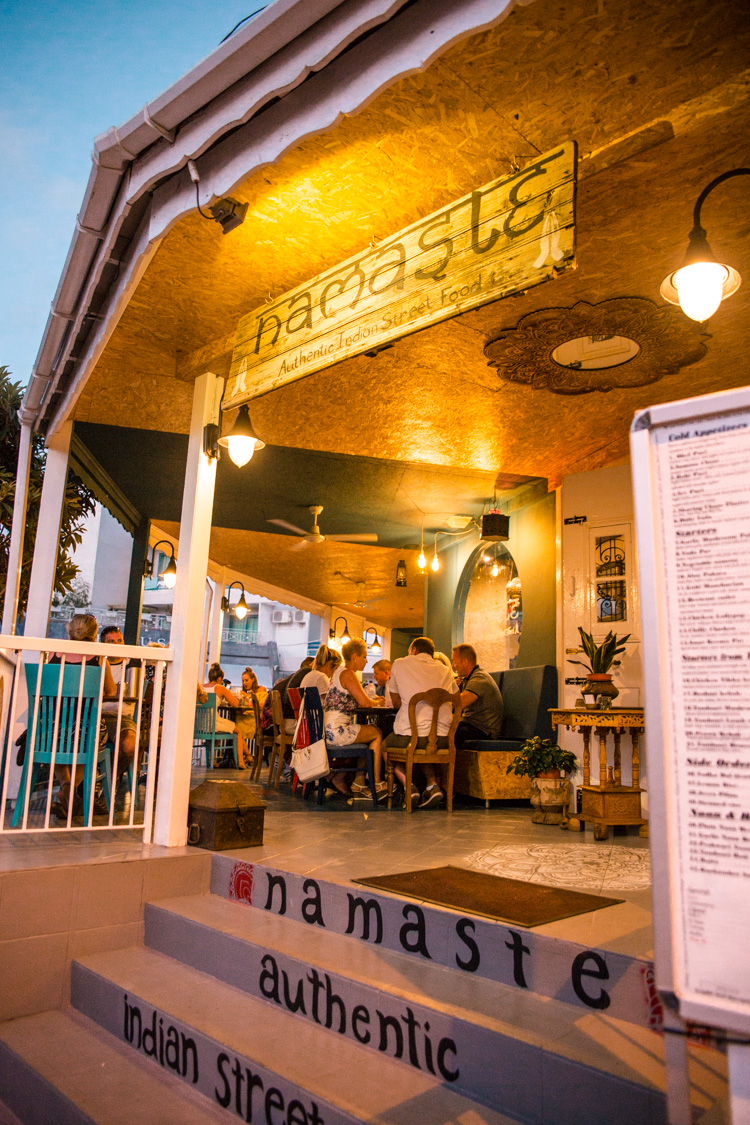 Namaste Indian Restaurant in Paphos
Location: Kleious 6 Opposite Amavi Hotel, Paphos 8042 Cyprus (on the main road leading to Paphos Harbour from the main junction by the Kings Mall)
Opening hours: 6pm to 10.30pm
Reservations: tel. +357 96 067591
Menu: lots of options for vegans and vegetarians. See the full menu here.
Paphos: Recommended Tours & Experiences
Explore More: Food Guides
7 Best Paphos Restaurants: Tips from a Local Expat
Best Restaurants in Limassol: A Guide by a Local Expat
Cyprus Bucket List 2023: The Beach Bars and Restaurants in Cyprus
Explore More: Sights
What to Do and See in Limassol, Cyprus
15+ Fabulous Things to Do & See in Paphos
Cyprus Wineries & Wine Tasting Experiences
Hiking in the Avakas Gorge, Paphos (Cyprus)
Baths of Adonis in Paphos, Cyprus
A Day Trip to Paphos ZOO, Cyprus
The Hidden Gem in Paphos: Agios Georgios
Explore More: Travel Guides
Cyprus Bucket List – Best Beaches to Soak up Sun in Cyprus
Local's Guide to Coral Bay (Peyia) for 2023
Driving in Cyprus: The Complete Guide by a Local Expat
Best Instagram Locations in Cyprus
Cyprus Bucket List: Things to Do in Cyprus with Kids
The Best Time to Visit Cyprus – Month by Month Guide
A Guide by a Local: How to Spend a Day in Kato Paphos, Cyprus
Cyprus Travel Planning Guide
cheap flights to CYPRUS
KIWI.COM – find the best deals on flights to Cyprus from all available airlines, all in one place! You can also set up price alerts, so you will be the first to know when the price for your dates drops.
BEST HOTELS IN CYPRUS
BOOKING.COM – I have used booking.com for years for stays in Cyprus and abroad. They have very reliable guest reviews and a super easy booking process. Check out some of my favourite hotel stays here.
CAR RENTAL IN CYPRUS
DISCOVER CARS – this award-winning price comparison website will source car rental quotes from local and international companies, giving you the best price for your car rental in Cyprus. Don't forget to check my guide about driving in Cyprus to stay safe on the roads!
TOURS & EXPERIENCES
GET YOUR GUIDE – find local day trips, food tours, tickets to monuments and much more on this popular travel platform offering unique travel experiences in Cyprus.
QUAD BIKE, BIKE & SCOOTER RENTALS
BIKES BOOKING – book bikes, motorcycles, scooters or quad bikes all from one place!
Disclaimer: This post contains affiliate links – if you decide to book using one of the links, I will earn a small commission that helps me run this site. This is at no extra cost to you.