It's a rare occasion that I post photos that were taken on the same day, but this is one of them!
I had the pleasure of visiting the Ouzeri restaurant at the Almyra Hotel on my birthday this week, and we decided to return this Sunday to celebrate Father's Day .
While not being the first choice for the birthday dinner – we wanted to get to Notios which was already closed for the season – it was a very pleasant surprise both in terms of quality of food and immaculate service.
The restaurant is located at the seaside, at the edge to the hotel, offering stunning views and plenty of opportunities for people watching. The menu is short and simple, focusing on the highlights of the local cuisine.
On my birthday night I tried the Lobster Pasta which was absolutely delicious, and for the lunch, I had the orzo pasta with seafood and my husband had the chicken gyros with tzaziki. Complimented by the local wine from our favourite winery – Kolios.
The menu also offers a variety of the local mezze, fresh salads, seafood and plenty more.
The lunch was accompanied by live Cypriot music and two of the resident cats, much to the delight of my 3-year-old.
The restaurant has limited seating, so booking in high season is recommended, we but managed to get in just before the restaurant got really busy. Even in November, places like this one tend to fill up quite fast, possibly helped and lured in by the live music.
The hotel itself is immaculate, at least in terms of outdoor spaces. I haven't stayed in the hotel before but seeing the quality of services and food options is certainly putting Almyra to the top of my accommodation list for Paphos.
Hotel restaurants tend to be such a disappointment and I am very happy to say that this one is an exception. I can't wait to try Notios once it's opened again!
Cheers and Happy Sunday! And to all of the dads in Finland, hyvää isänpäivää.
Ouzeri Restaurant
location: Almyra Hotel, lower Paphos (a short drive away from the harbour)
parking: parking only available for residents, there is communal parking across the road for 2 eur
menu: please see here. Price-wise I would say it's moderately priced
opening times: Open: 10:00 – 22:00 (April – November only).  December – March:  Open 12:00 – 16:30, weather permitting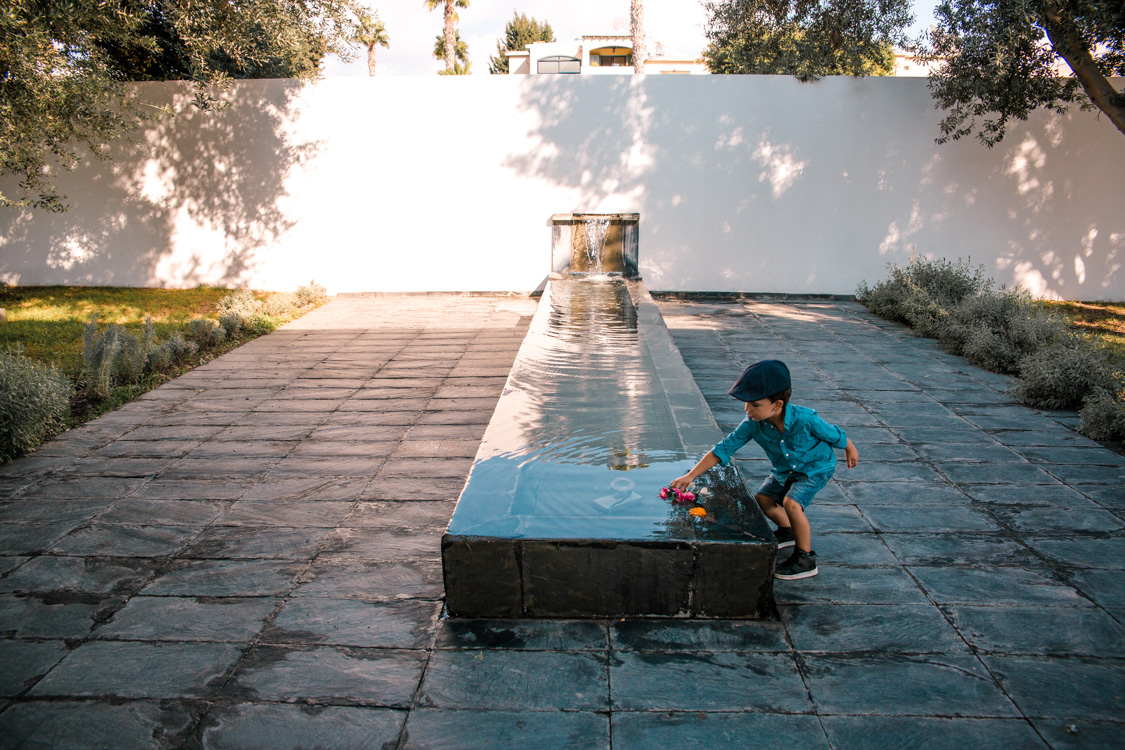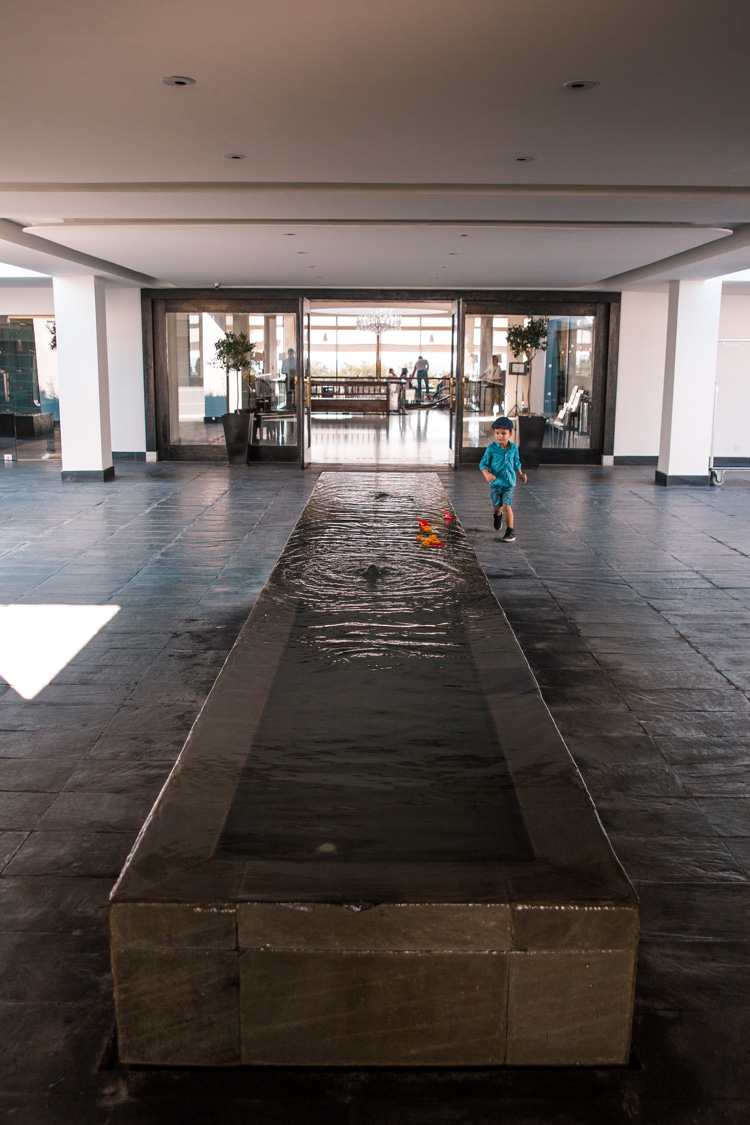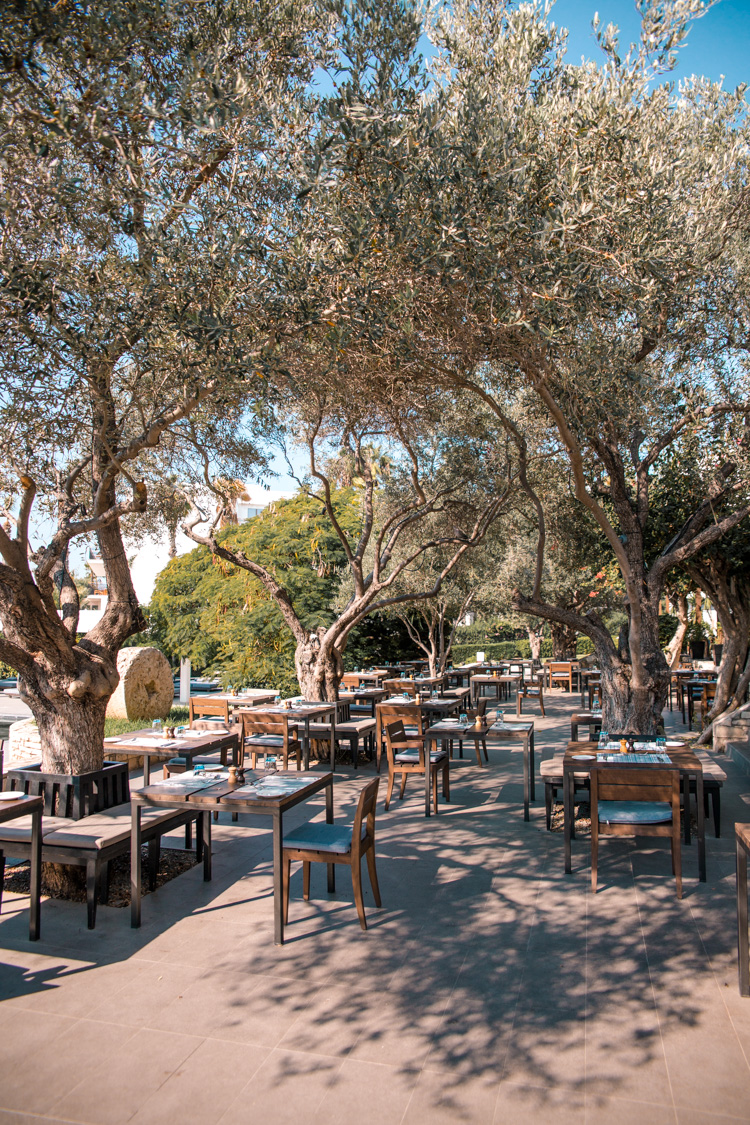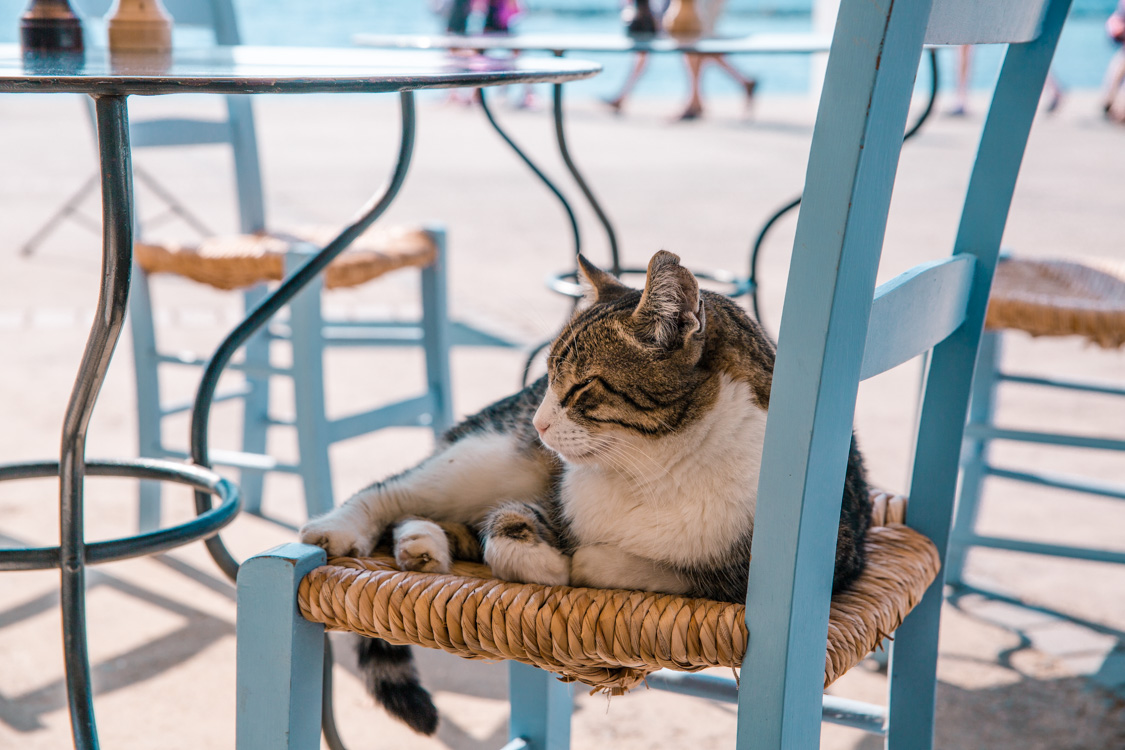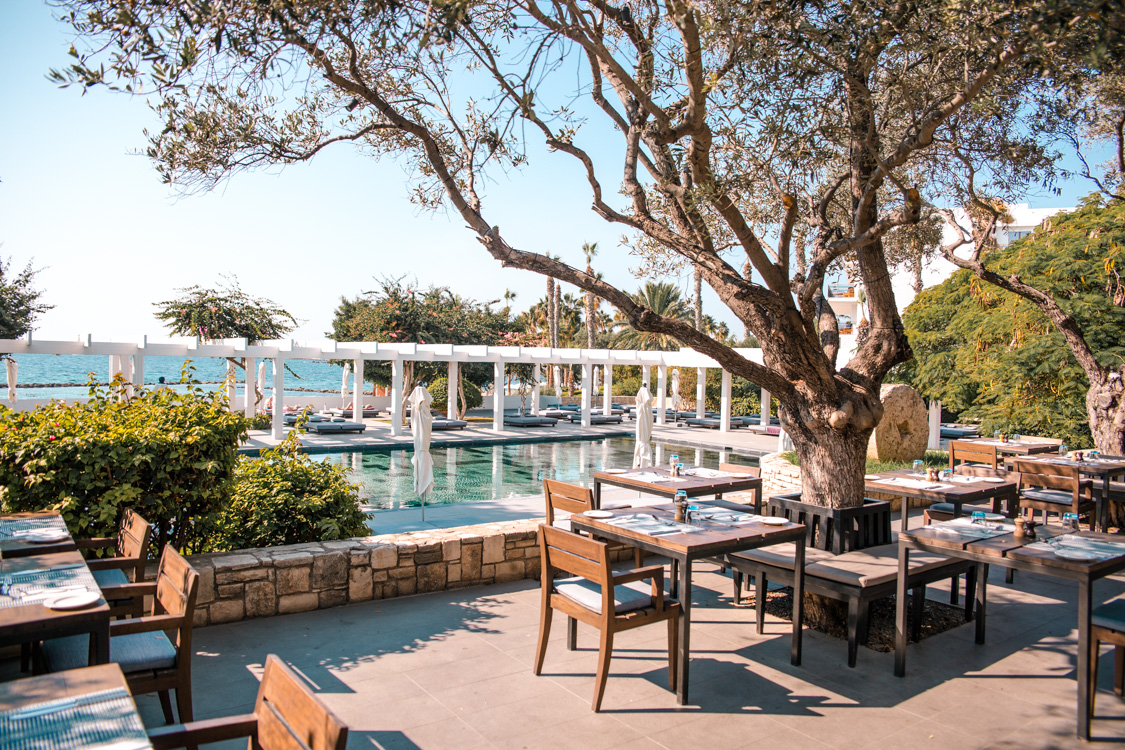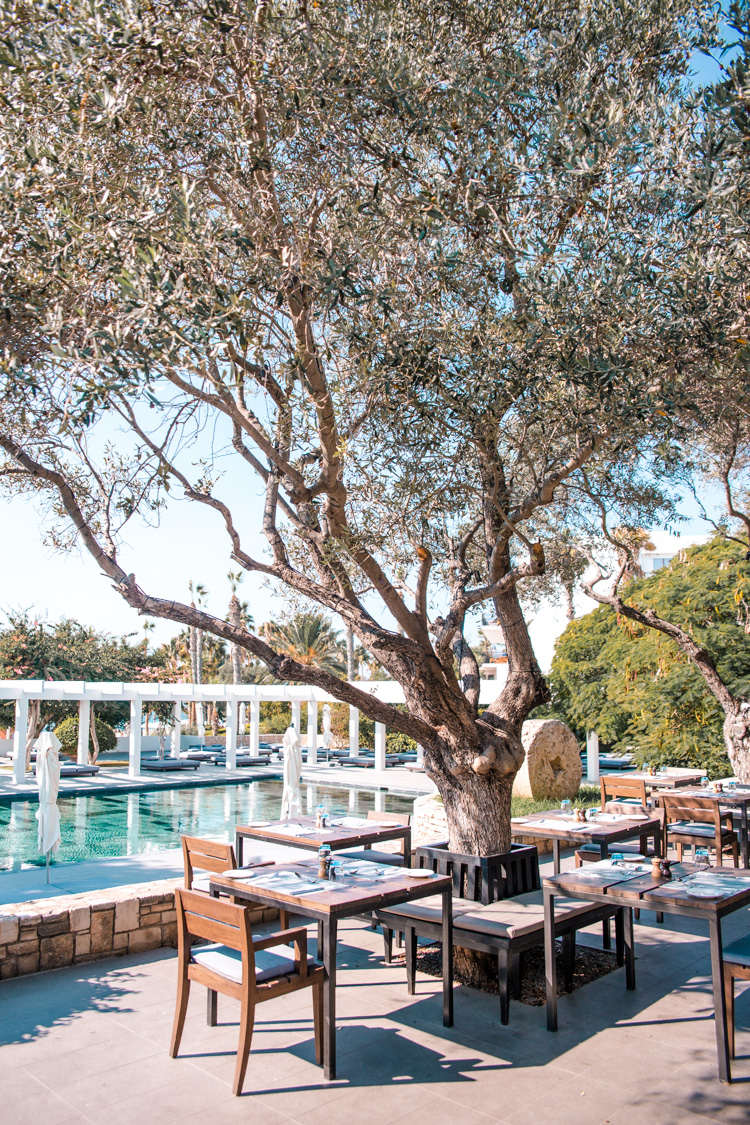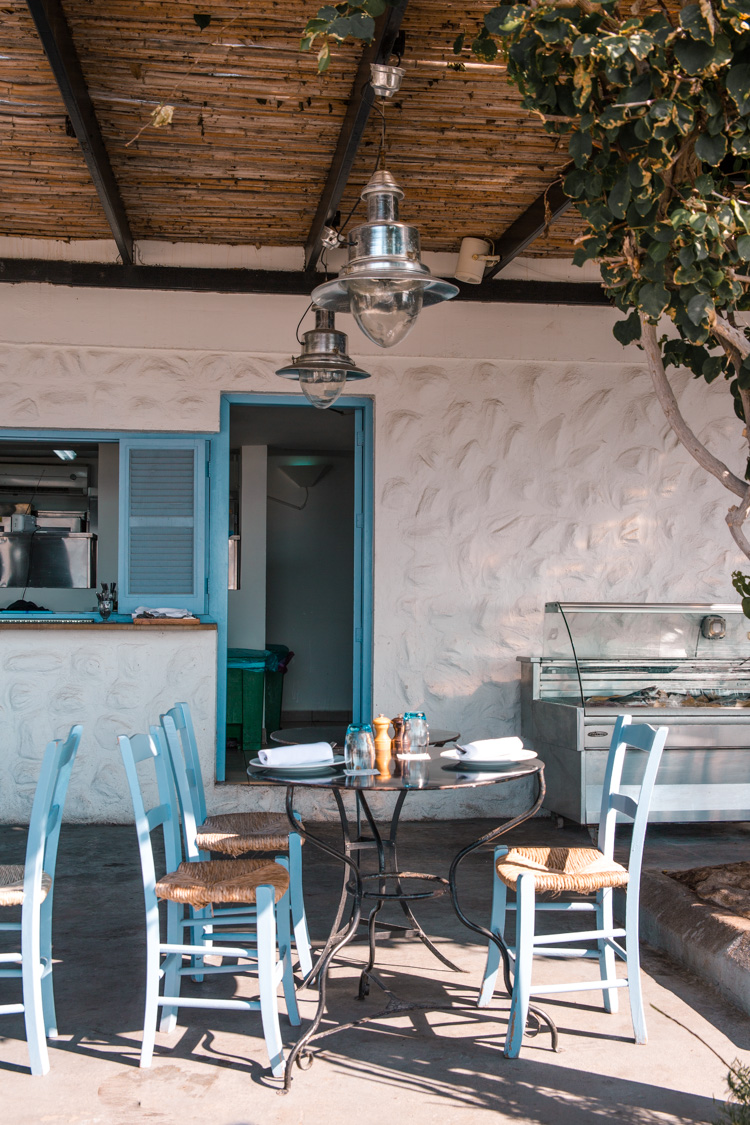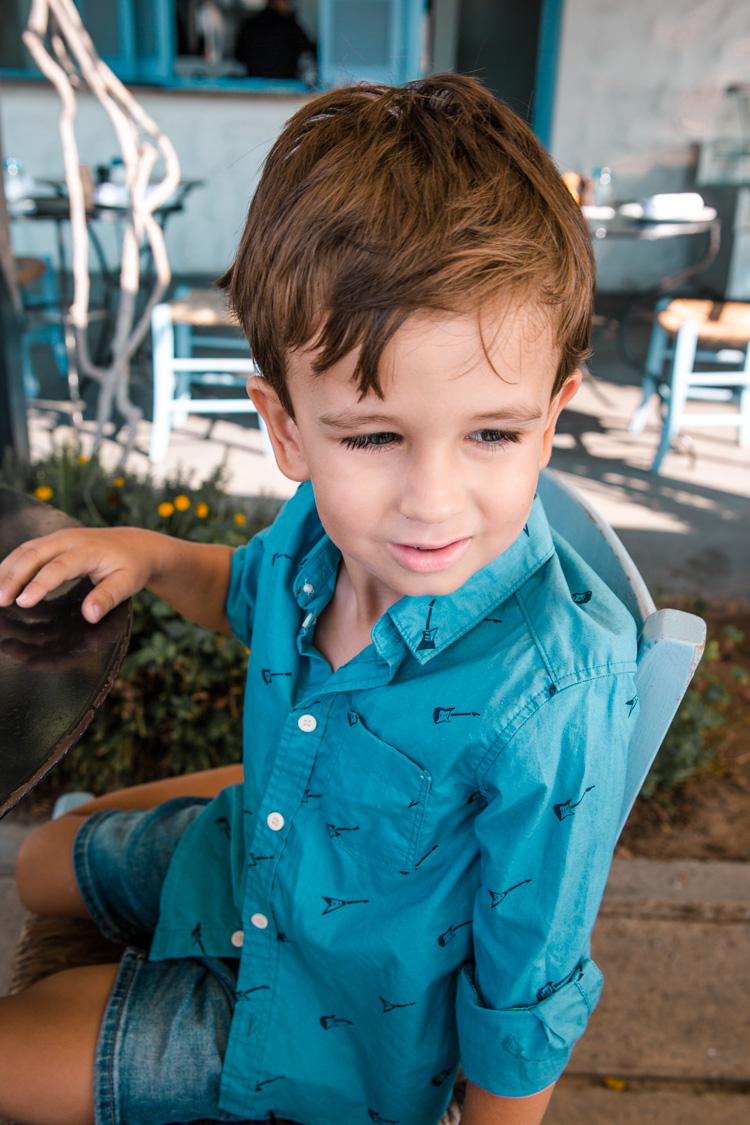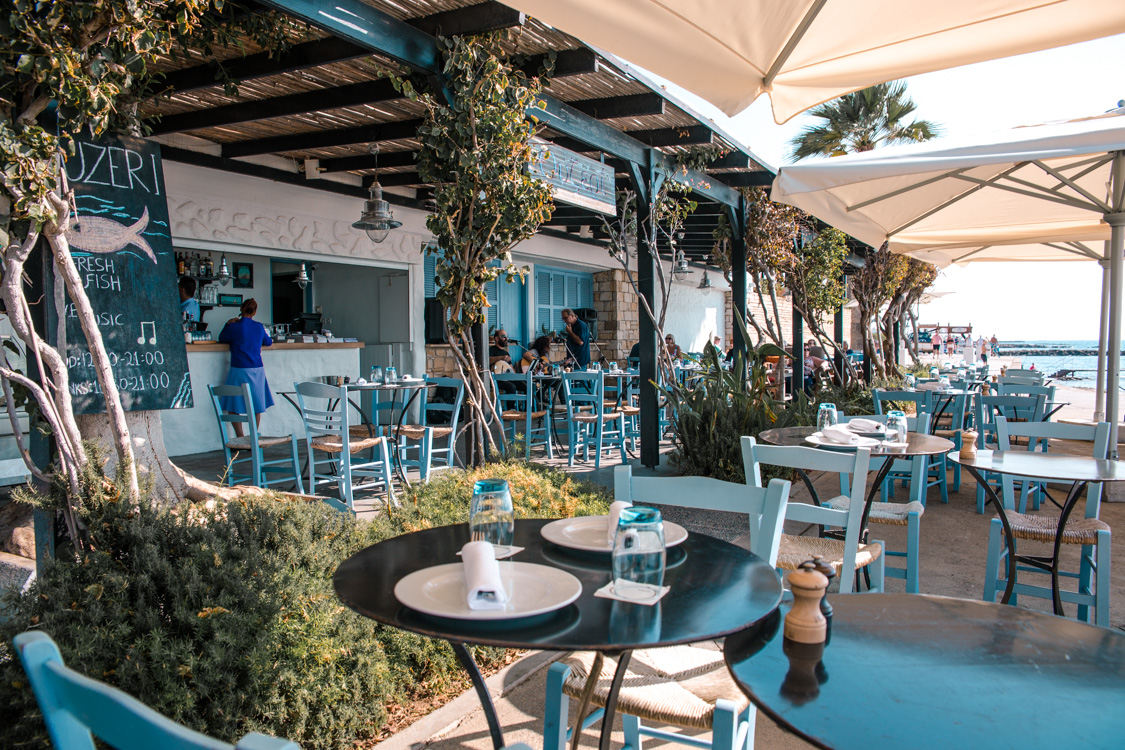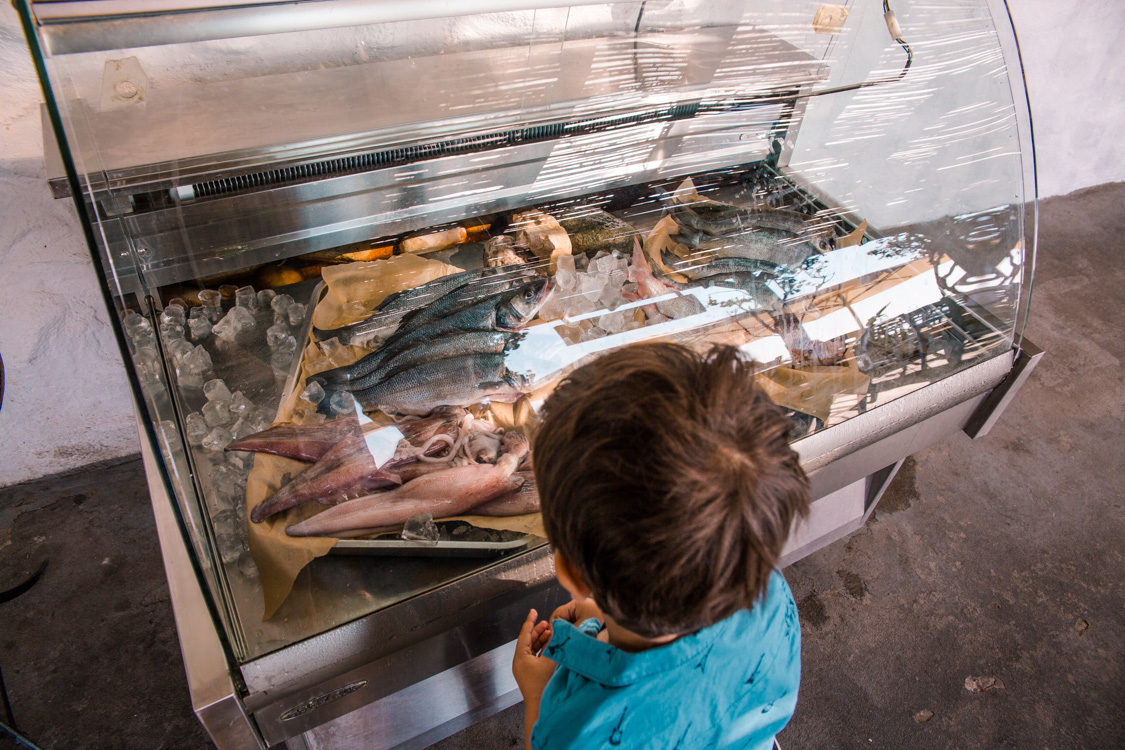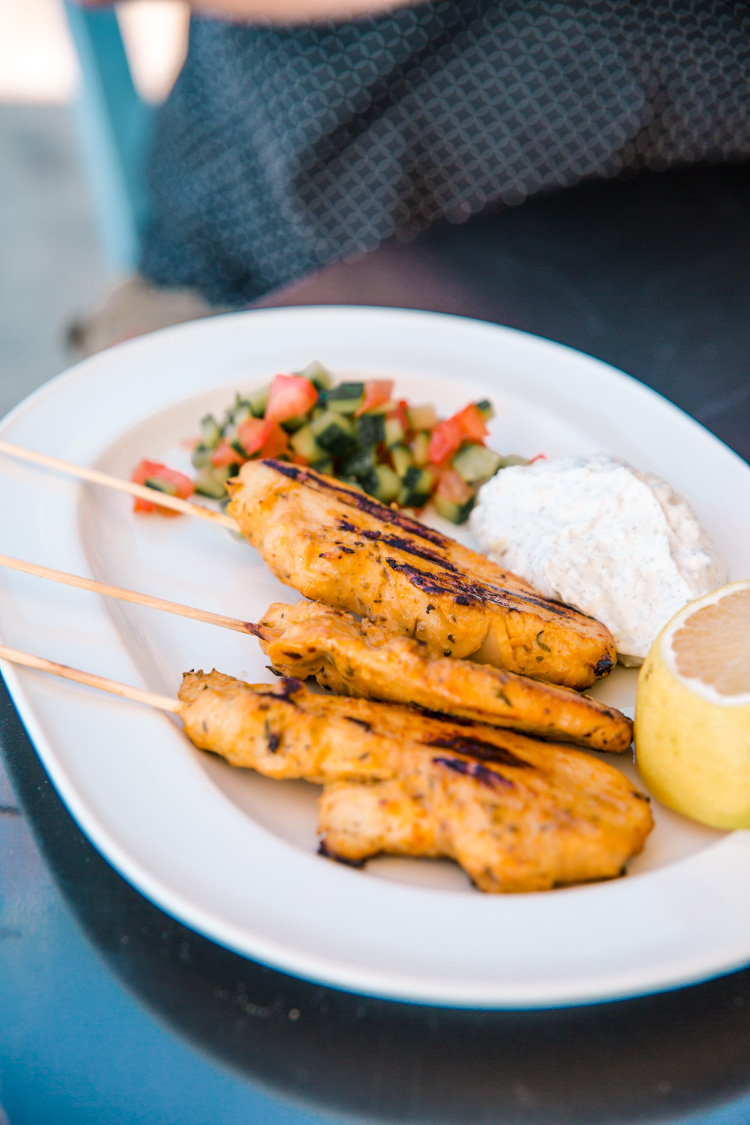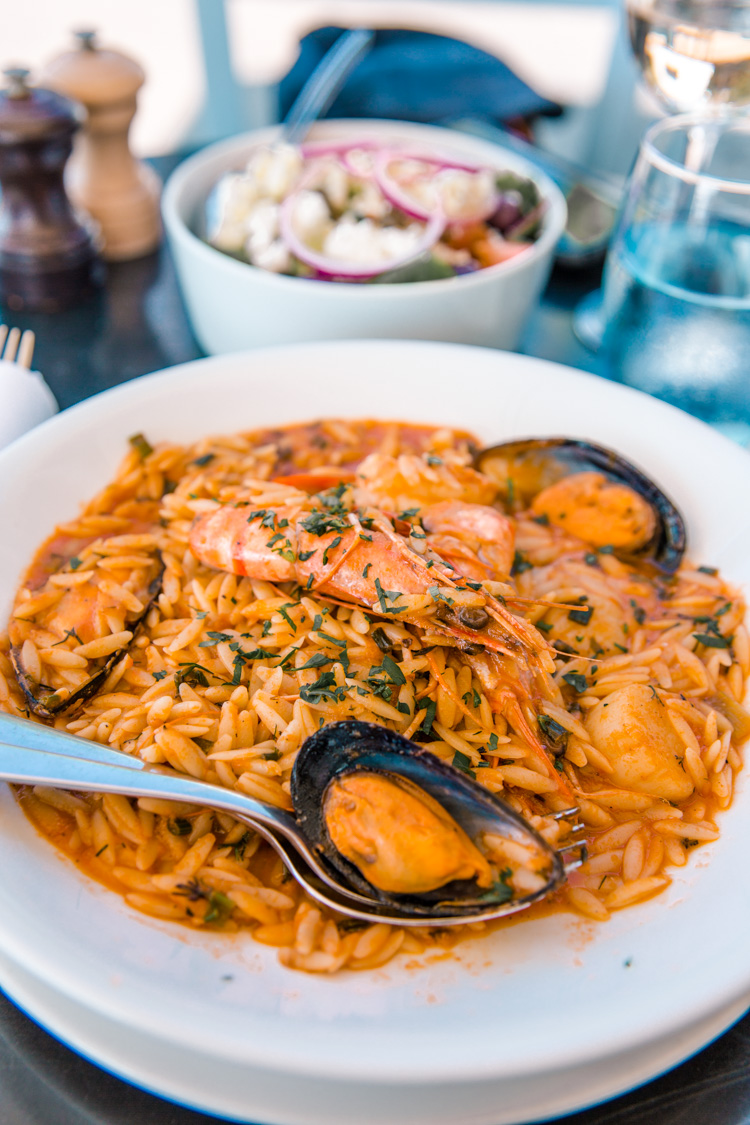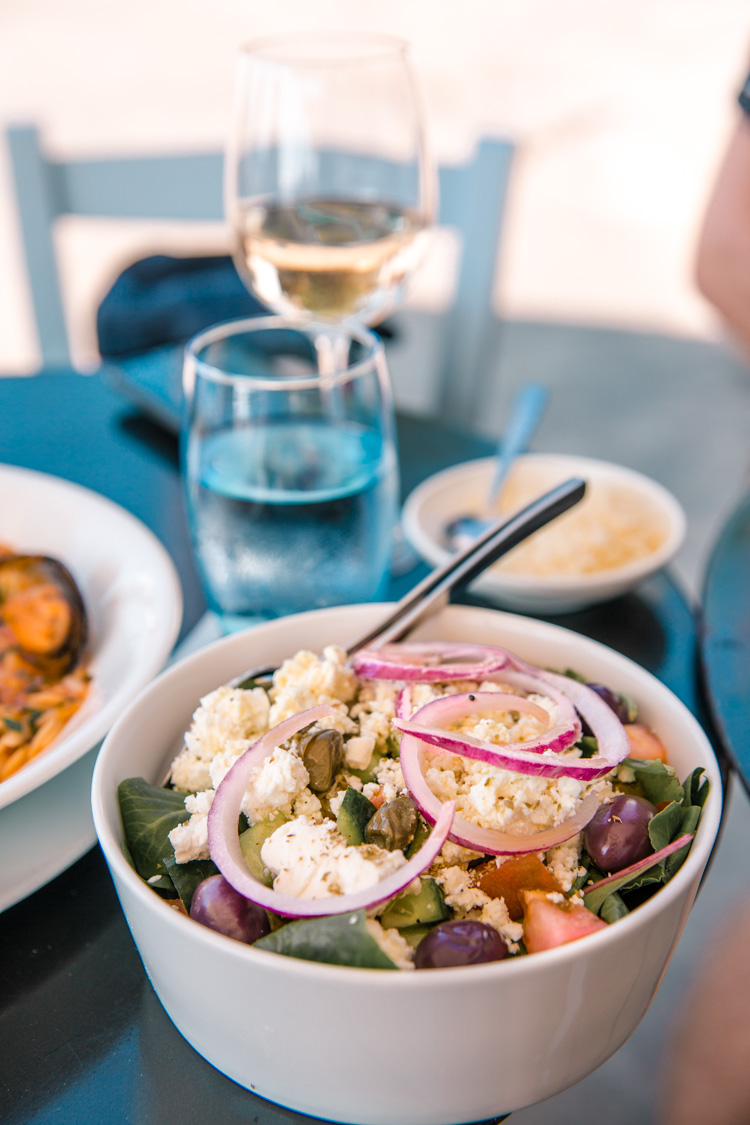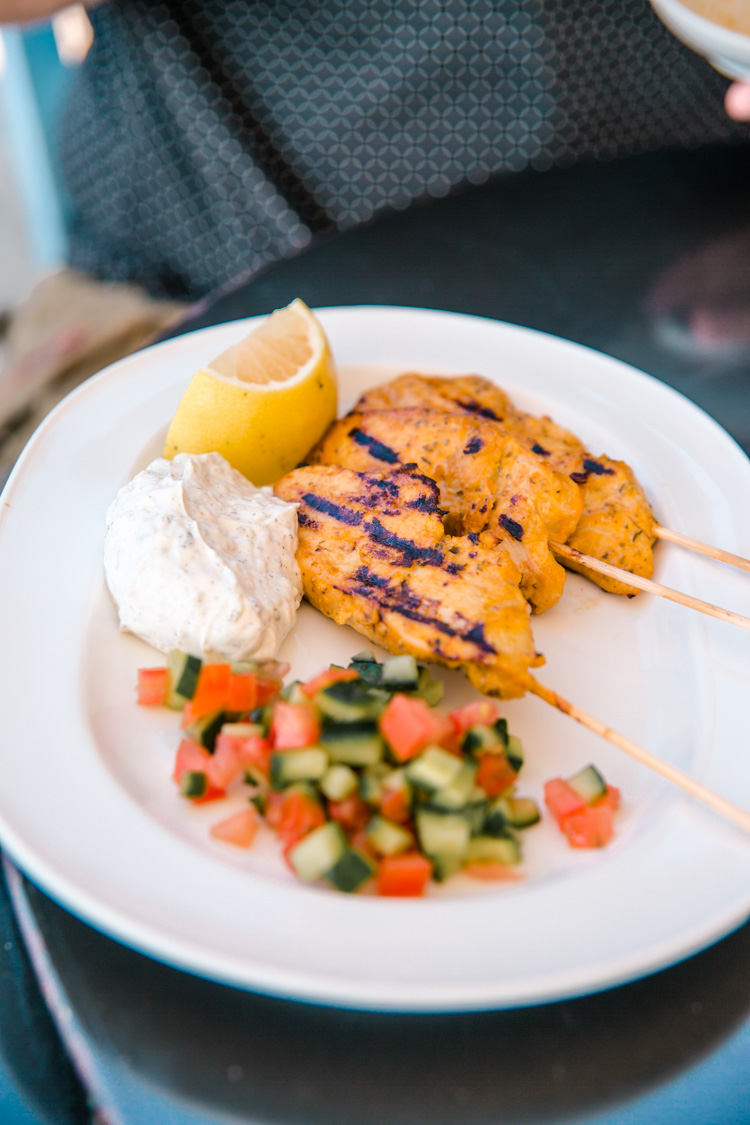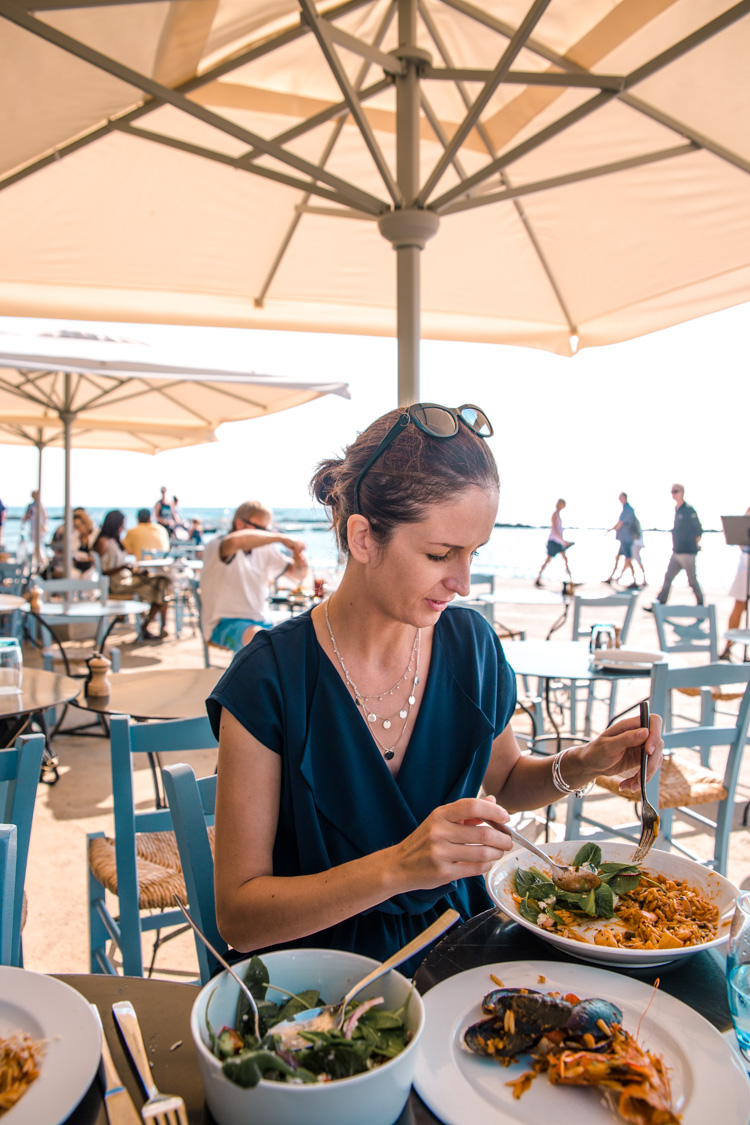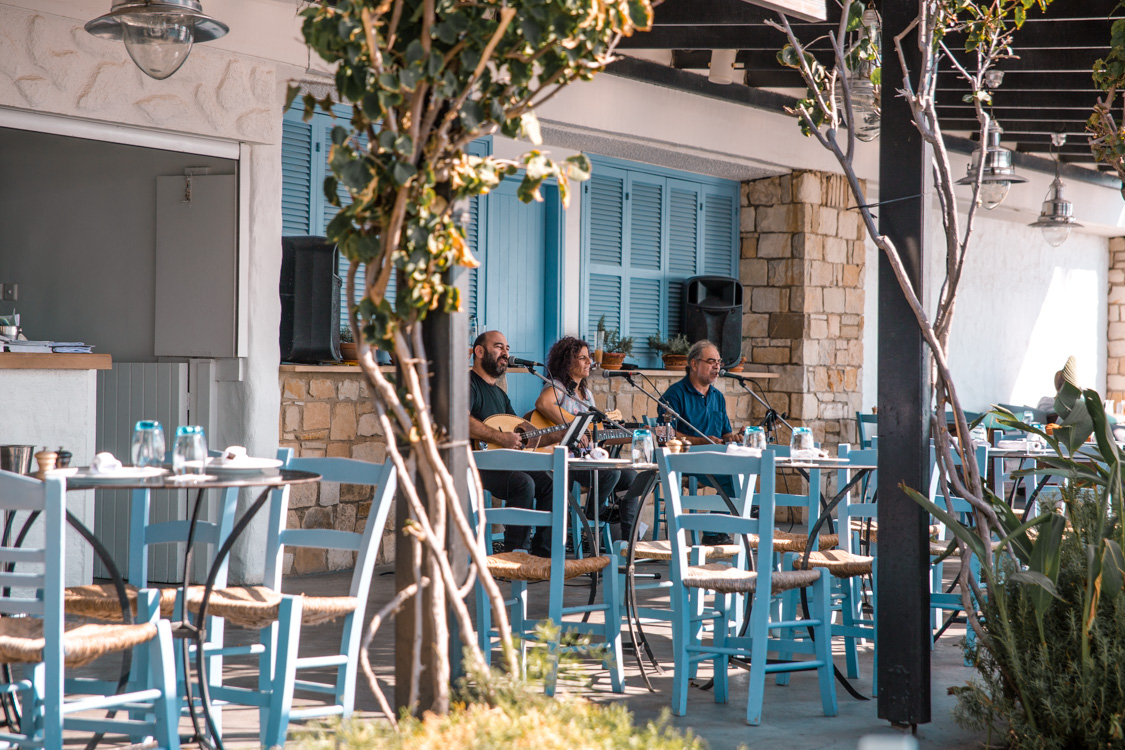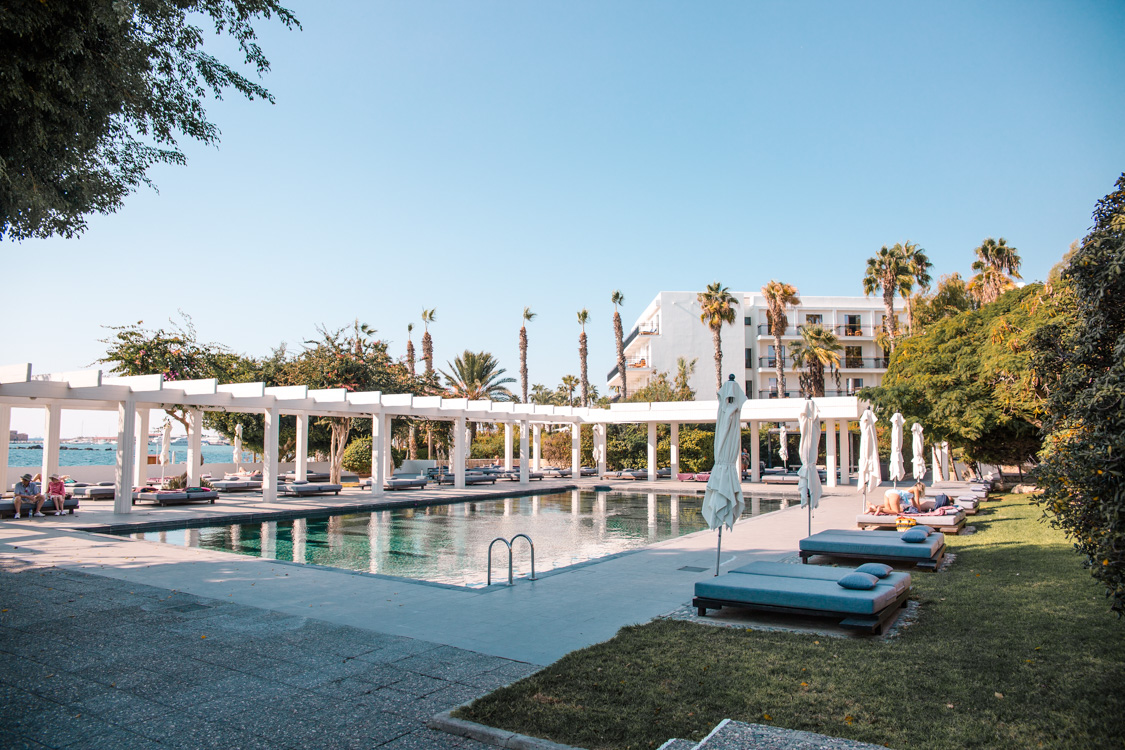 Paphos: Recommended Tours & Experiences