Paphos Castle is one of the most known landmarks in Paphos, Cyprus.
If it's on your must-visit list for a trip to Paphos, you might want to read this first.
You are probably wondering whether it's worth going inside or not.
Let me save you the trouble – it's not.
Don't get me wrong – I love the historical sites Paphos has to offer, but there is literally nothing to see in the castle itself, apart from the view.
This is probably a good reason why I avoided it for many years living on the island.
It was never tempting to venture in, until one Sunday when I had a bit of time to kill with my little boy so we decided to check it out.
Paphos Harbour
As you probably already know, the castle is located at the end of the harbour.
You will pass a long promenade until you reach the harbour part lined with restaurants, and waiters trying to pull you in for a drink or lunch.
The harbour is especially beautiful at sunset time, as you can watch the sun glide behind the horizon just behind the castle (scroll to the bottom for photos).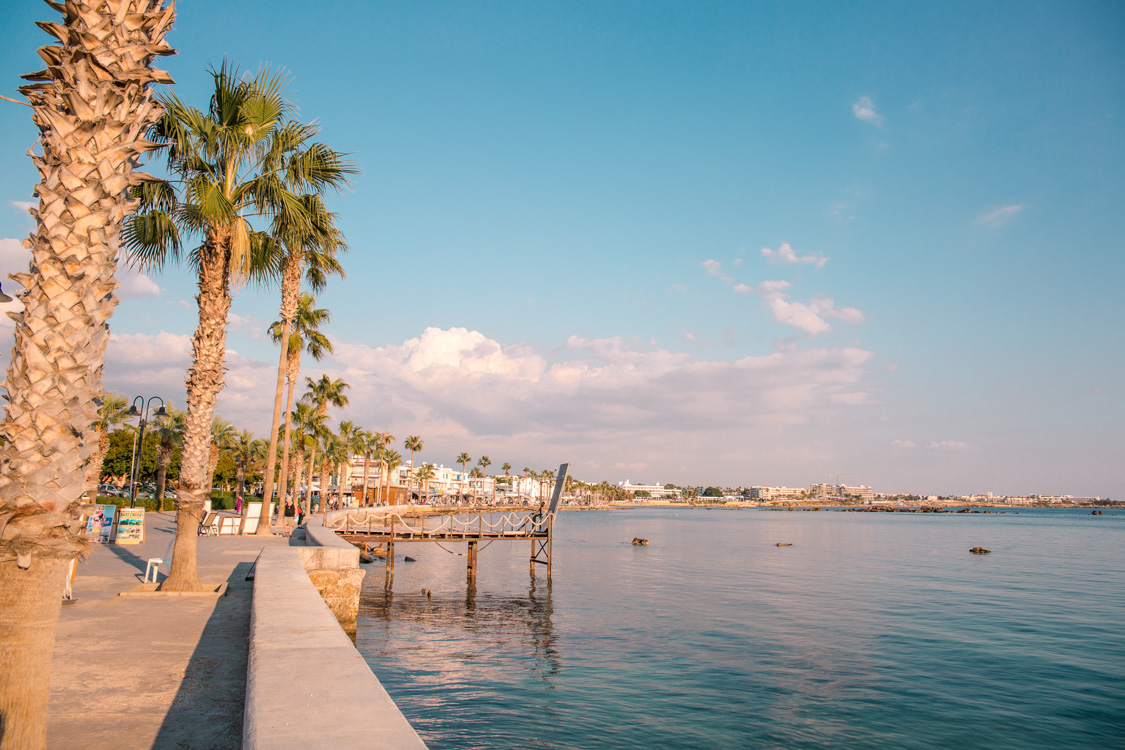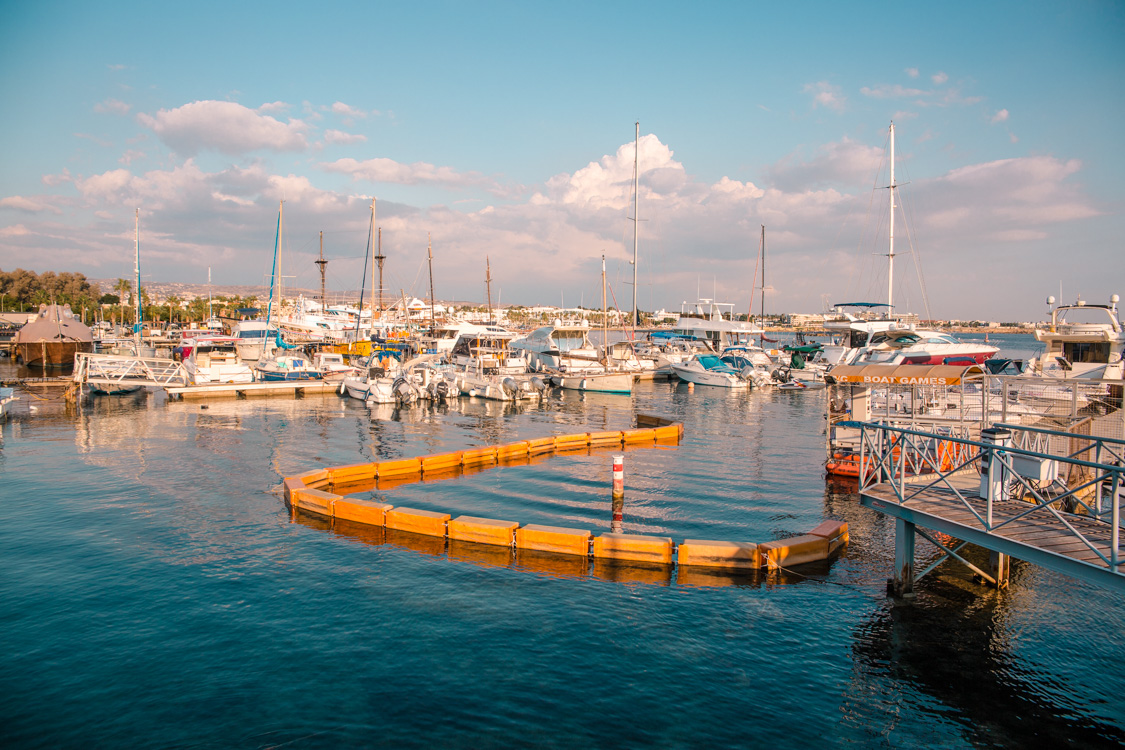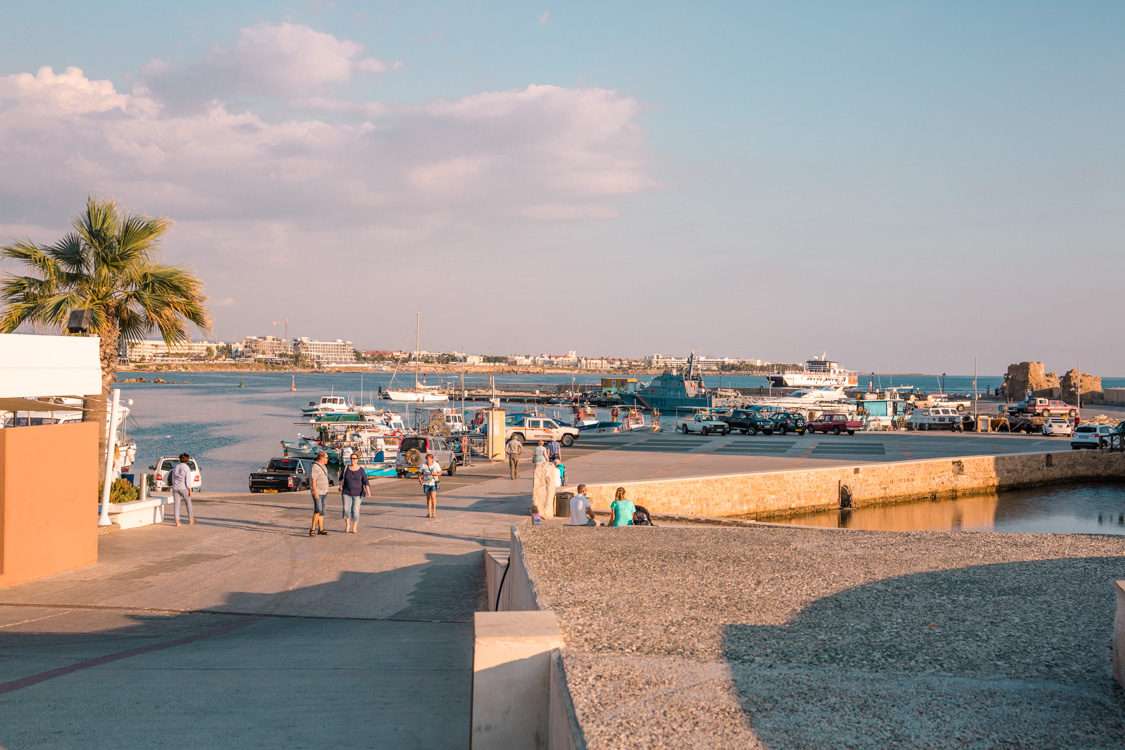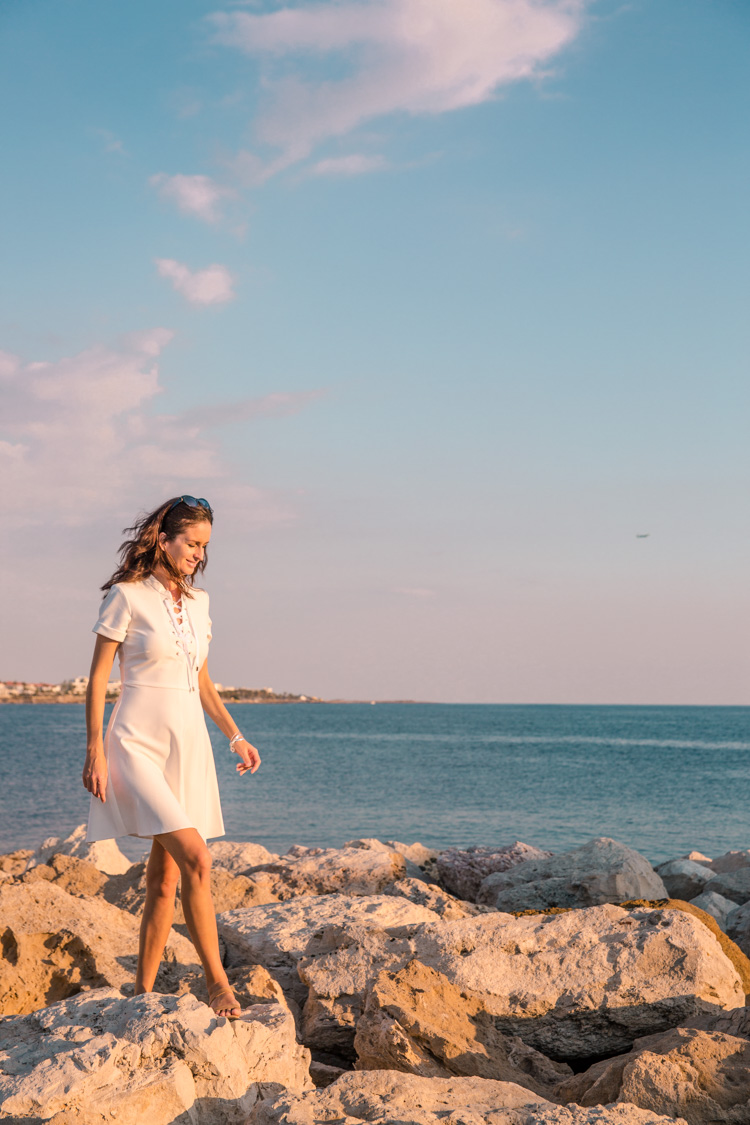 Paphos Castle Entrance
The entrance to the castle is from the main bridge over the moat.
You get your tickets at the ticket booth by the entrance. It was fairly cheap, a few euros to get in.
There were a few visitors checking out the insides with us, but it was by no means very busy or crowded.
We were handed a leaflet with some details about the history, but I didn't read it until I came to write this post.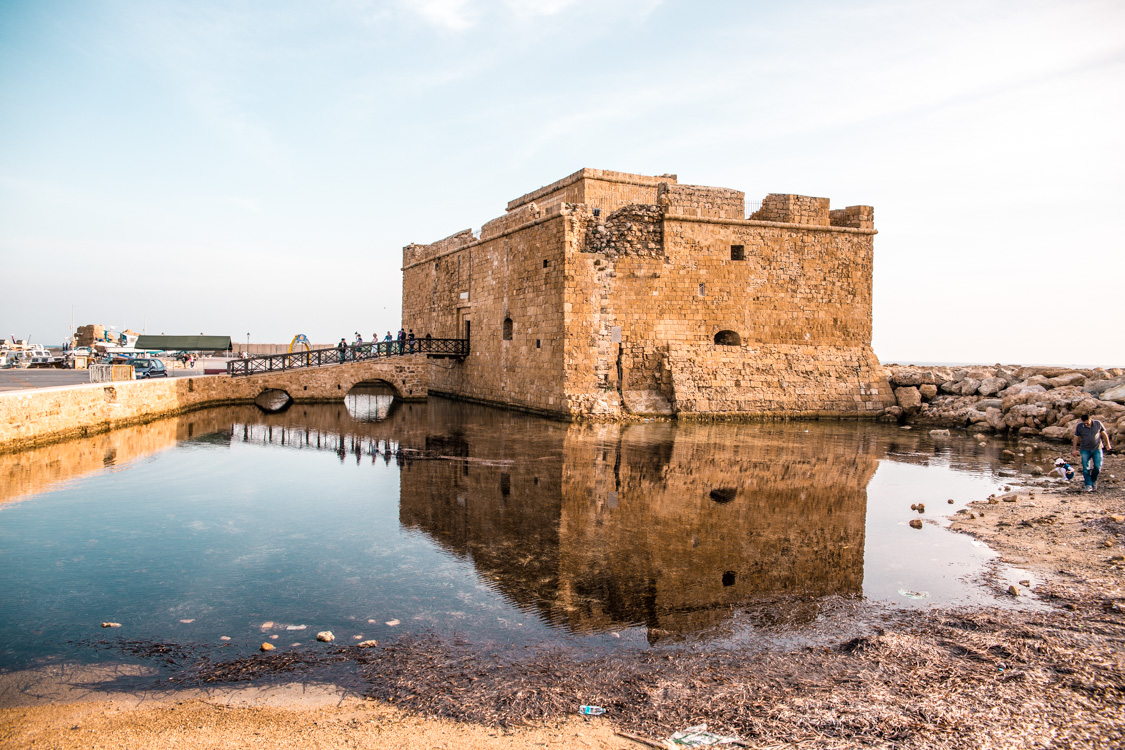 Inside the Castle
As you can imagine, the main purpose of the castle was to protect the harbour from invasions from the sea. That's probably the reason why there are mostly empty rooms inside.
It did not do a particularly good job in that respect.
Throughout its lifetime, it has also been used as a prison and during the British occupation as a warehouse for storage of ……. not tea, salt.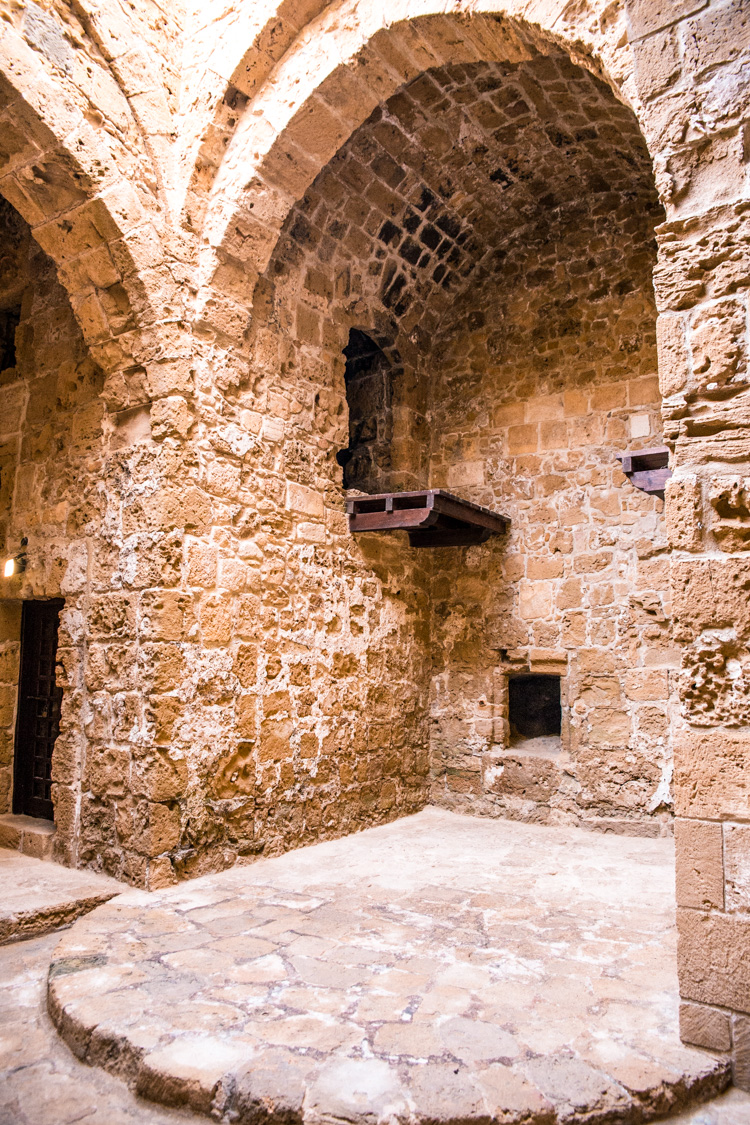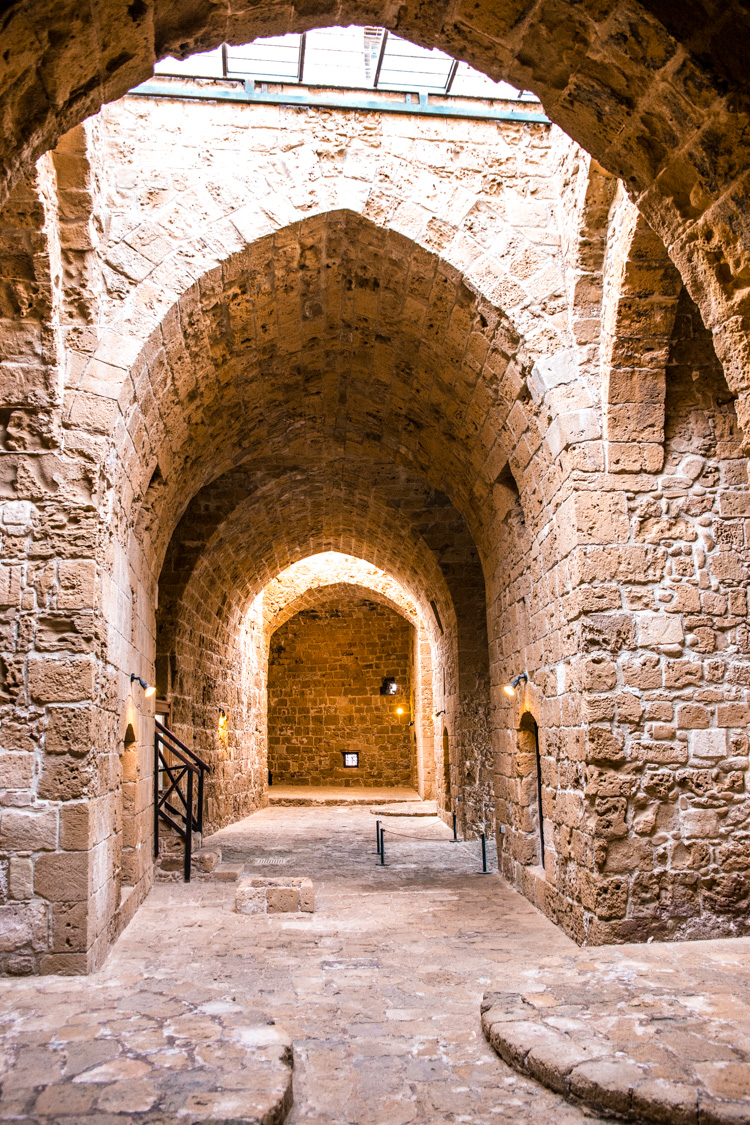 Even though it was a fairly boring visit for me, I have to say my little one really enjoyed it.
Climbing the stairs, checking out cool rocks, exploring hidden corners. And best of all – all in the nice cool rooms, hidden away from the scorching sun.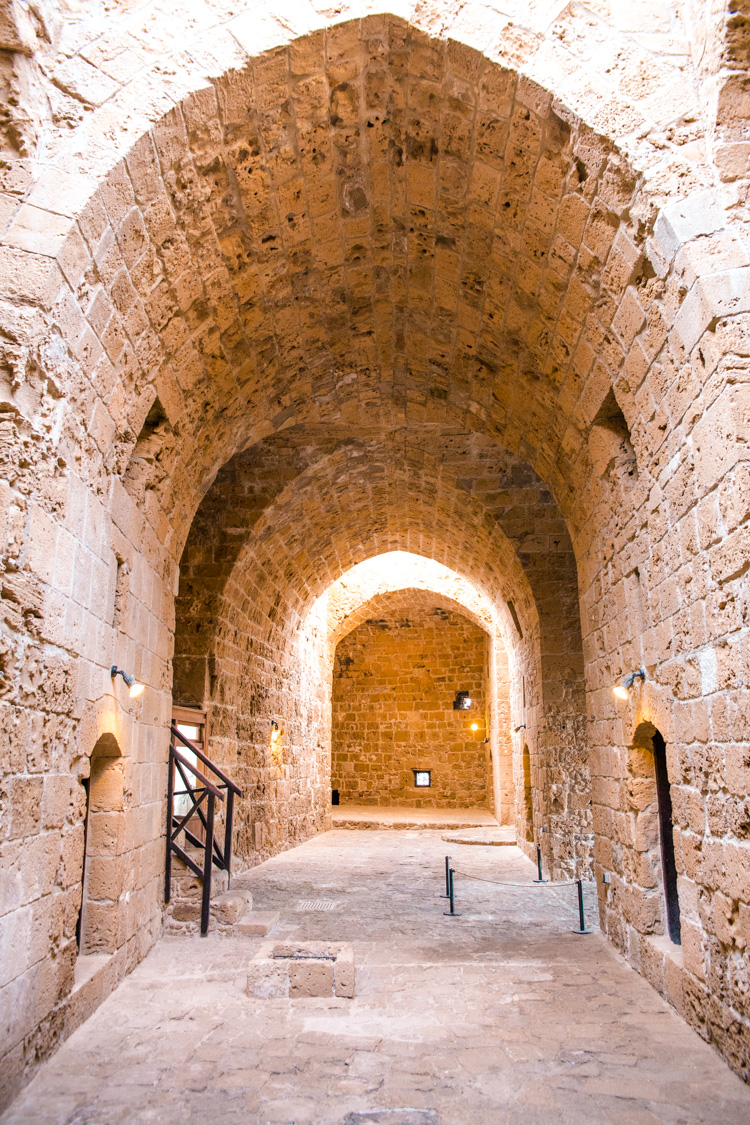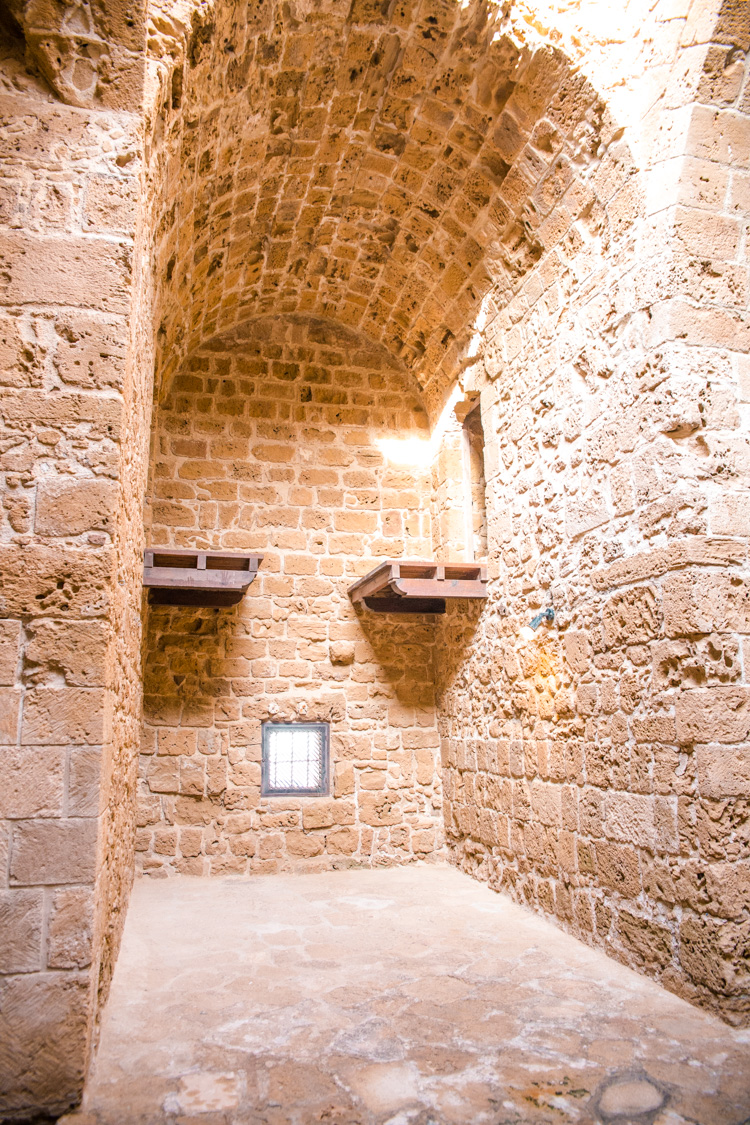 Views from Paphos Castle
The top of the castle is just an open space with different viewpoints.
There are nice views towards the sea and Paphos town, but after you've taken a couple of shots, you're pretty much done.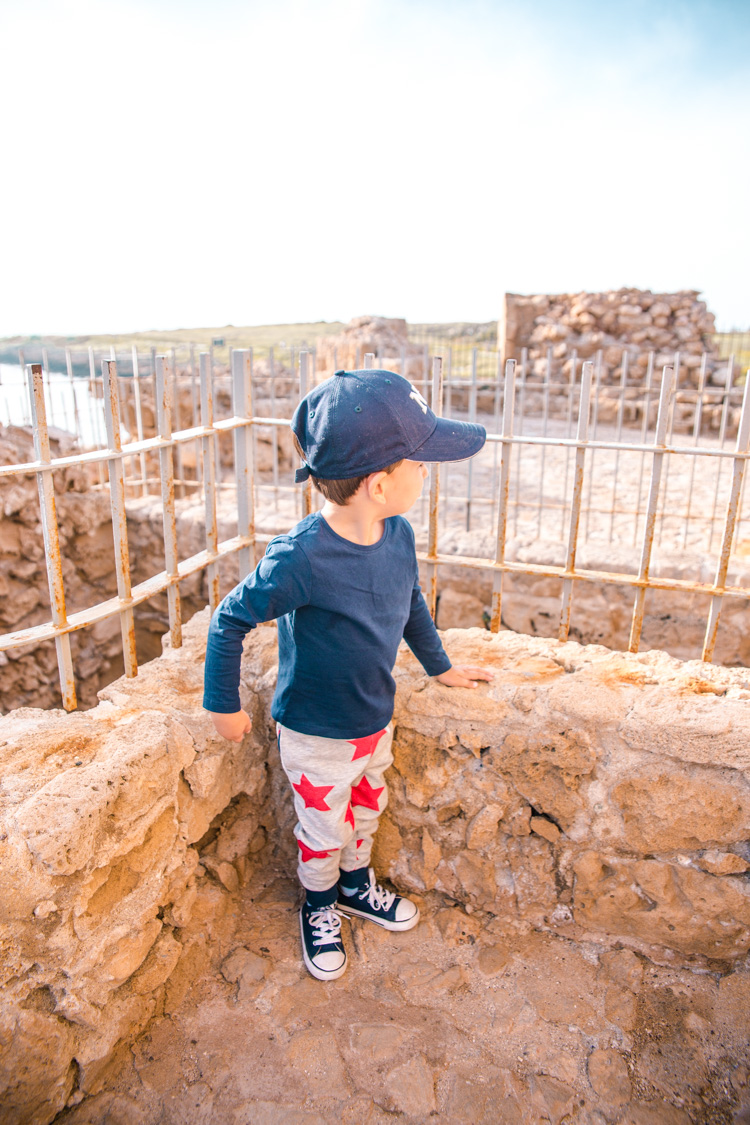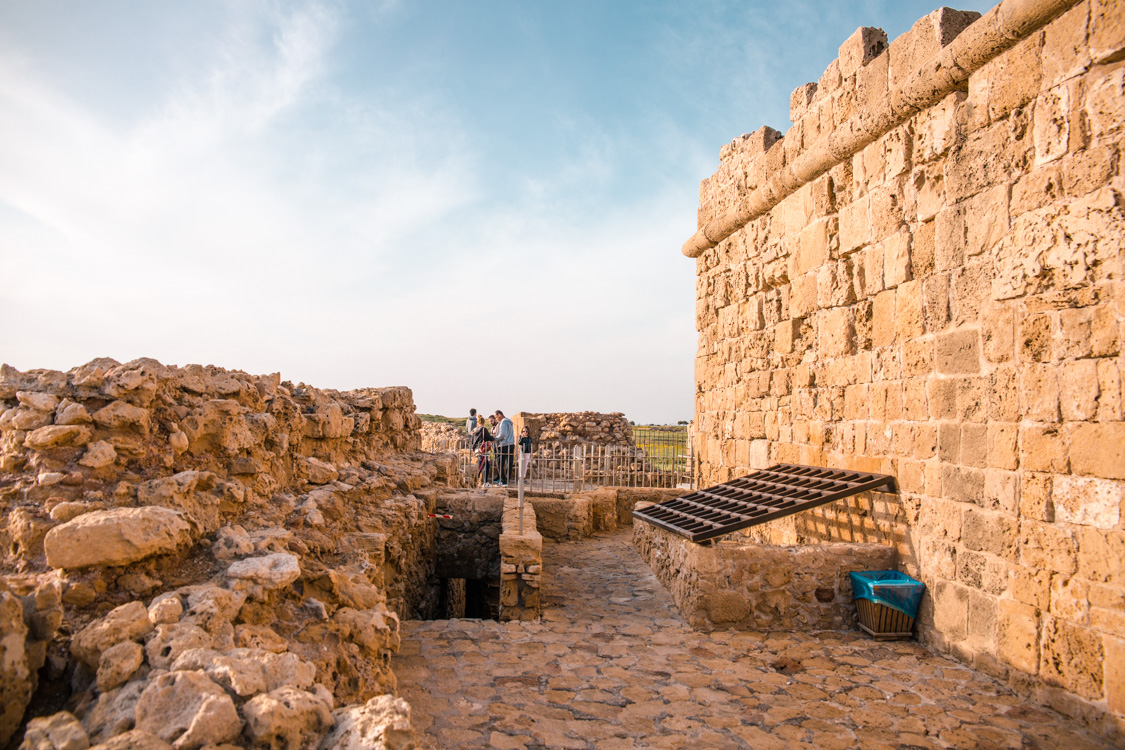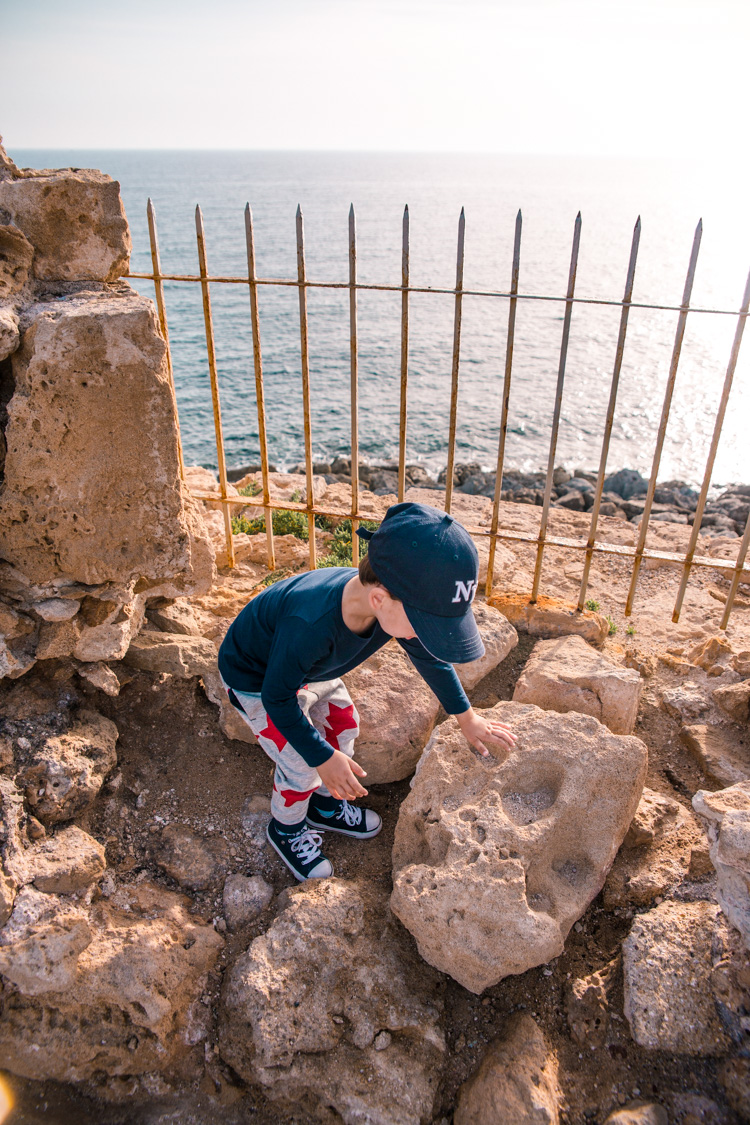 In summer, the castle serves as a live entertainment venue and for the last few years.
For a few years now, they also set up an open-air opera there in the summer, very cool!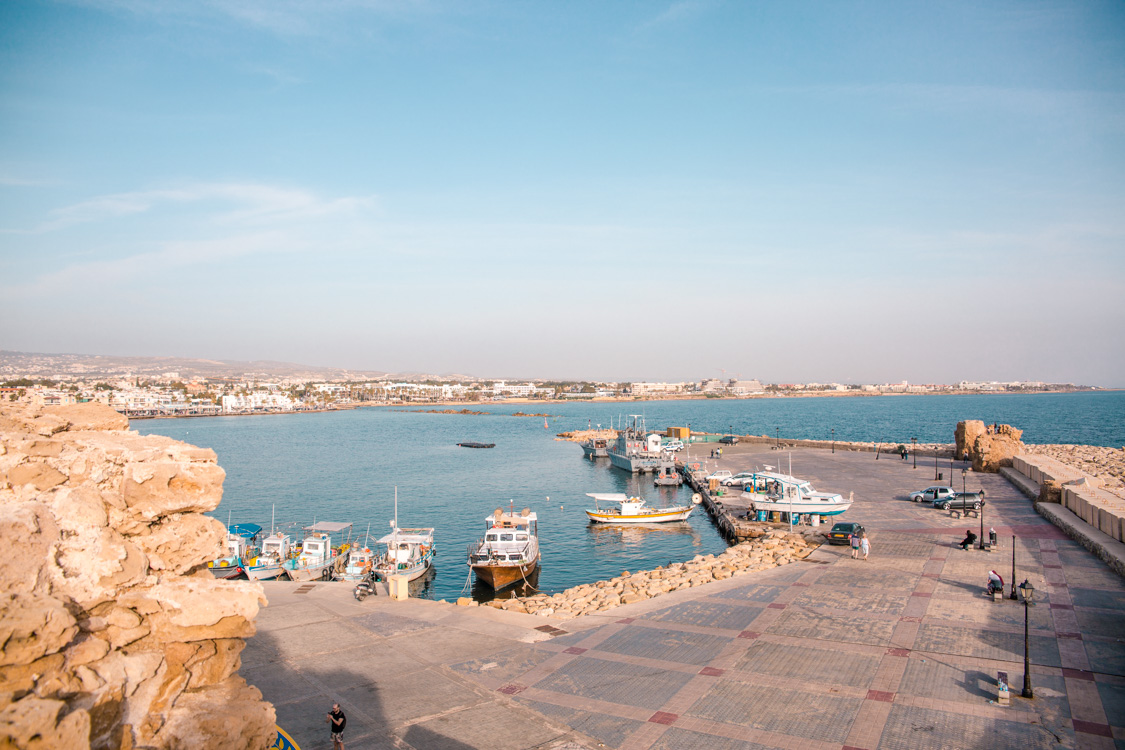 Behind the Castle
If you walk to the right next to the castle, there is a beautiful long coastal pathway with some spectacular views.
That itself, I think, is a far better experience than visiting the castle.
And that's also the best way to enjoy the views of the castle, from outside, during sunset.
There is plenty more to admire in Paphos, and just because it has so many historical sites, you don't need to spend your holiday sprinting from one to the other.
Paphos Castle is certainly one that you can cross of your list with a clear conscience.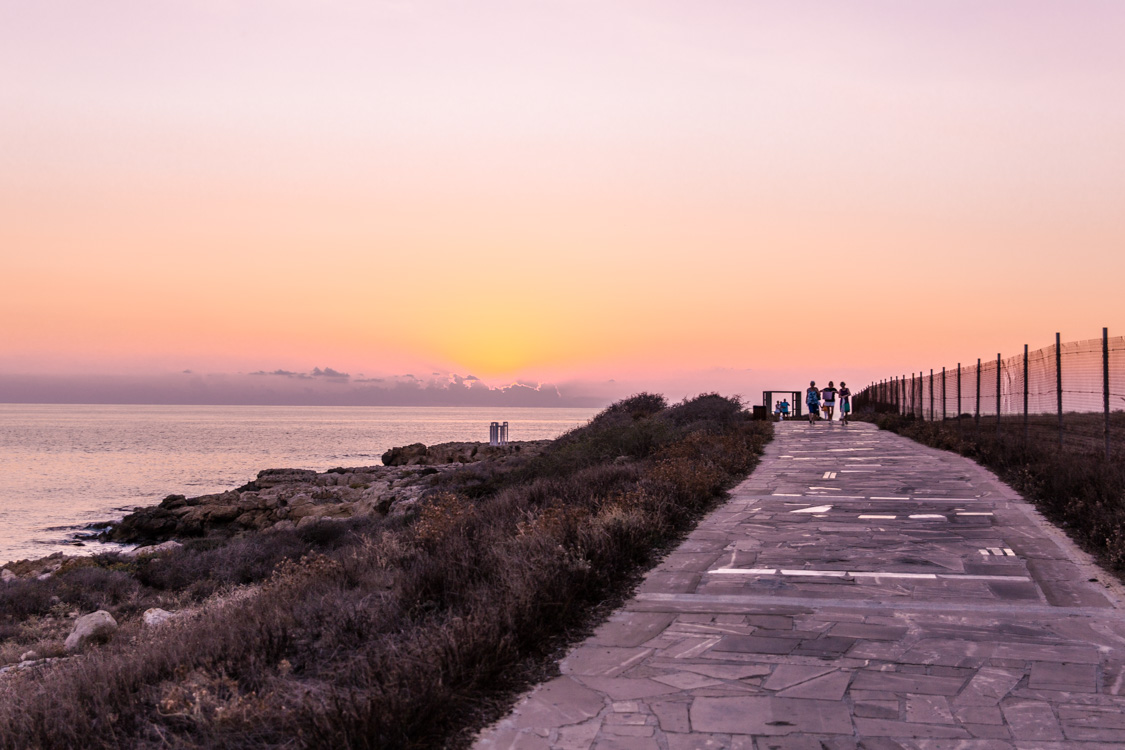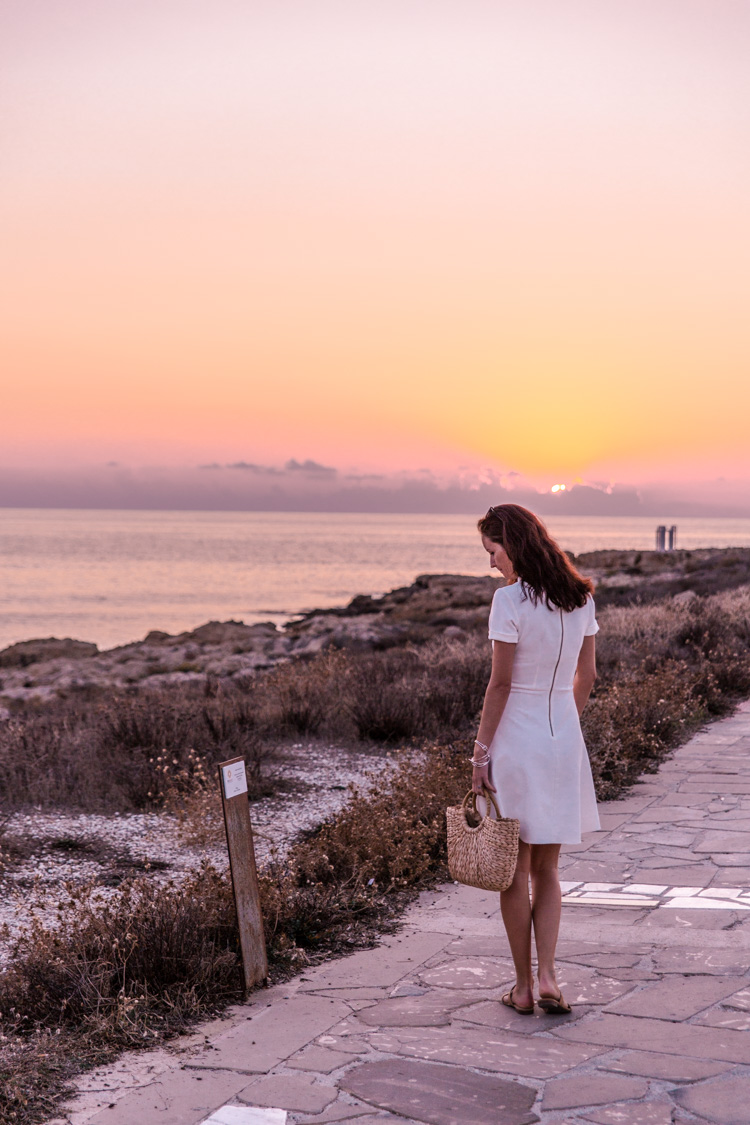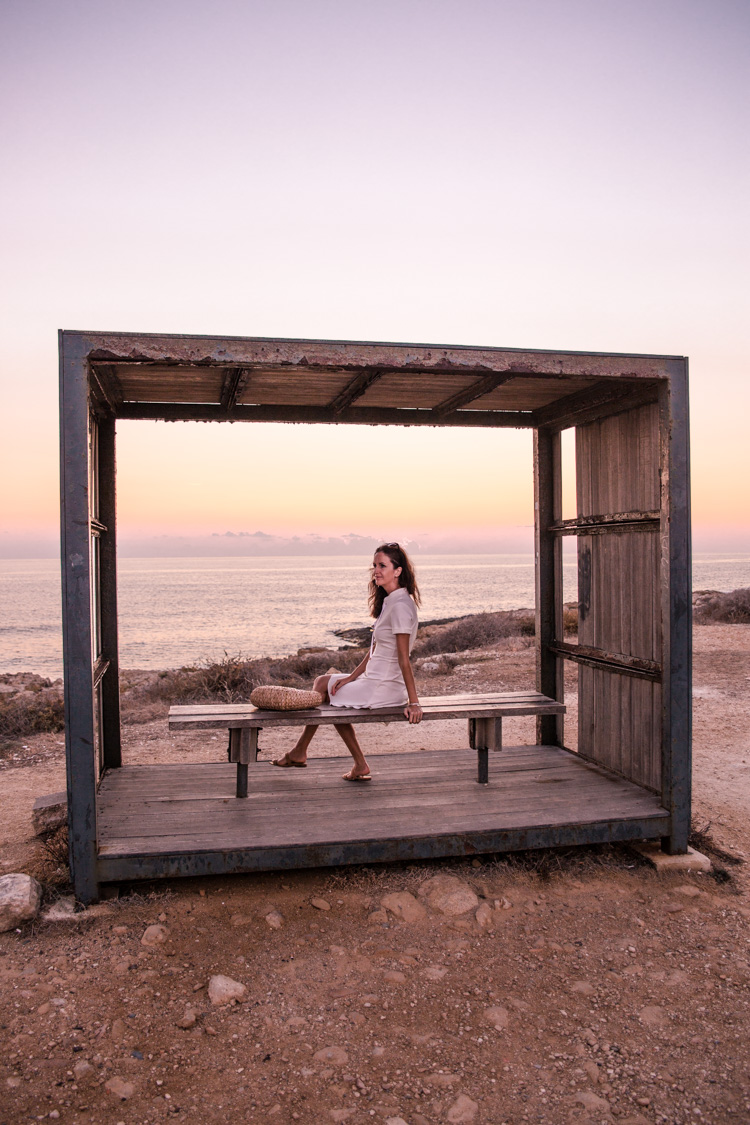 Paphos Castle Details
Operating hours: April 16 to September 15, daily: 08:30 – 19:30 – September 16 to April 15, daily: 08:30 – 17:00
Open: all year round except public holidays
Entrance fee: €2,50
Official website: department of antiques Cyprus
Paphos: Recommended Tours & Experiences
Explore More: Food Guides
7 Best Paphos Restaurants: Tips from a Local Expat
Best Restaurants in Limassol: A Guide by a Local Expat
Cyprus Bucket List 2023: The Beach Bars and Restaurants in Cyprus
Explore More: Sights
What to Do and See in Limassol, Cyprus
15+ Fabulous Things to Do & See in Paphos
Cyprus Wineries & Wine Tasting Experiences
Hiking in the Avakas Gorge, Paphos (Cyprus)
Baths of Adonis in Paphos, Cyprus
A Day Trip to Paphos ZOO, Cyprus
The Hidden Gem in Paphos: Agios Georgios
Explore More: Travel Guides
Cyprus Bucket List – Best Beaches to Soak up Sun in Cyprus
Local's Guide to Coral Bay (Peyia) for 2023
Driving in Cyprus: The Complete Guide by a Local Expat
Cyprus Bucket List: Things to Do in Cyprus with Kids
The Best Time to Visit Cyprus – Month by Month Guide
A Guide by a Local: How to Spend a Day in Kato Paphos, Cyprus
Cyprus Travel Planning Guide
cheap flights to CYPRUS
KIWI.COM – find the best deals on flights to Cyprus from all available airlines, all in one place! You can also set up price alerts, so you will be the first to know when the price for your dates drops.
BEST HOTELS IN CYPRUS
BOOKING.COM – I have used booking.com for years for stays in Cyprus and abroad. They have very reliable guest reviews and a super easy booking process. Check out some of my favourite hotel stays here.
CAR RENTAL IN CYPRUS
DISCOVER CARS – this award-winning price comparison website will source car rental quotes from local and international companies, giving you the best price for your car rental in Cyprus. Don't forget to check my guide about driving in Cyprus to stay safe on the roads!
TOURS & EXPERIENCES
GET YOUR GUIDE – find local day trips, food tours, tickets to monuments and much more on this popular travel platform offering unique travel experiences in Cyprus.
QUAD BIKE, BIKE & SCOOTER RENTALS
BIKES BOOKING – book bikes, motorcycles, scooters or quad bikes all from one place!
Disclaimer: This post contains affiliate links – if you decide to book using one of the links, I will earn a small commission that helps me run this site. This is at no extra cost to you.