Cyprus is a country celebrated for its natural beauty.
Gorgeous beaches, turquoise sea and mountains peaking in the distance. Whether you're in for skiing or sunbathing, you can do both in a single day in Cyprus.
Most of the travel guides for Cyprus focus on the tourist attractions, but I think the natural wonders of Cyprus will leave a more lasting impression on you. For once, they tend to be less crowded compared to the popular tourist hot spots and will enable to you connect with nature and reflect – and exactly what you need on a nice holiday.
So away from the crowded beaches and busy towns, there are plenty of beautiful natural sights waiting to be discovered.
Here are seven of those you should try to include on your holiday itinerary.
Also don't forget to check out the rest of the articles from Bucket List series:
Cyprus Waterfalls
Did you know Cyprus has actually quite a few waterfalls? As you would imagine, all of them are in the country's biggest mountain range – Troodos.
If you want to see one of them, the good new is that it's not a massive hike and a very welcome retreat from the sun in the middle of the summer.
Locals love hiking in Troodos in the summer and I completely understand why. When the temperatures at the coast become unbearable, the mountains provide much needed relief and some greenery which is hard to come by in the summer.
Here are some of the few waterfalls I visited – you can read more about the instructions how to get there in this post.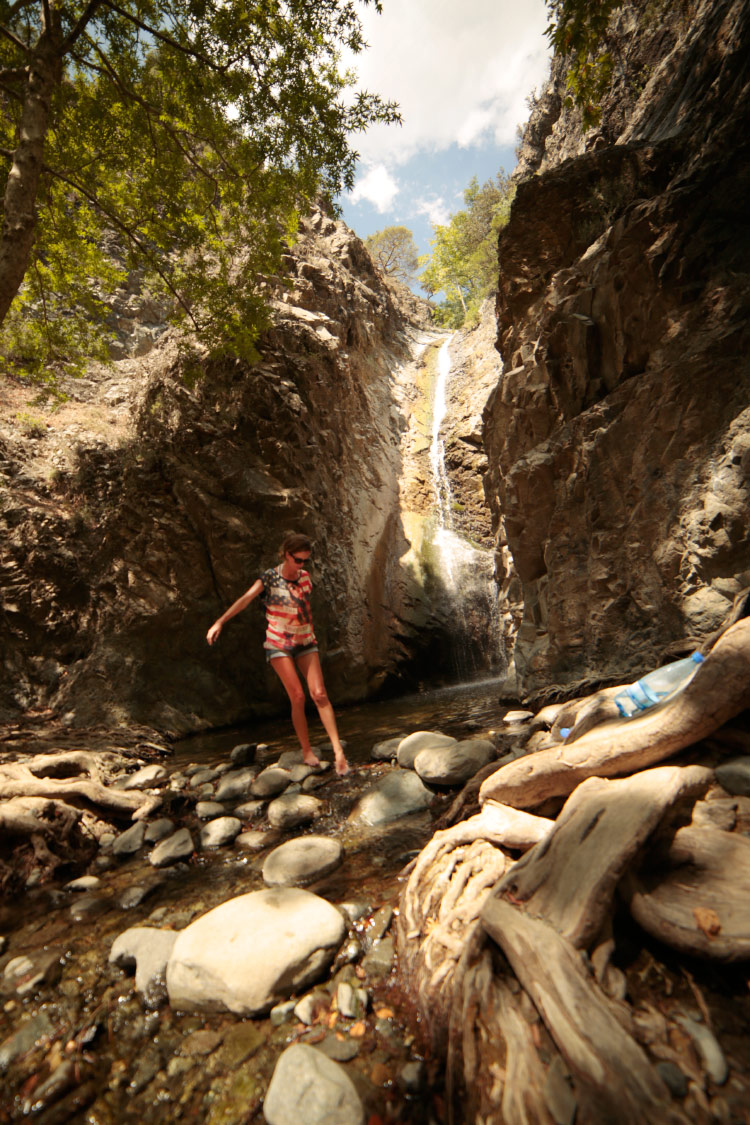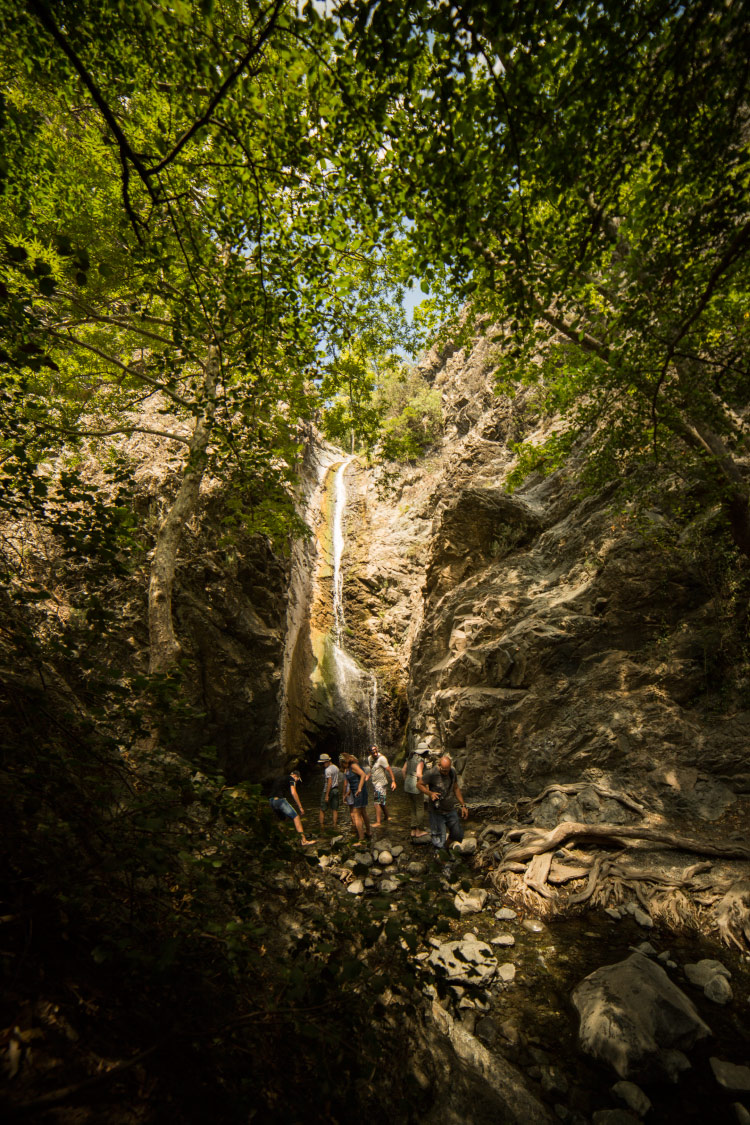 Akamas National Park
This is by far my most loved spot on the island.
Probably thanks to the fact that it's still relatively unspoiled and untouched by tourism (with some exceptions). Akamas National park is a protected area that stretches from Paphos towards the west of the island, offering some unique hiking experiences and breathtaking views.
Probably most know for Aphrodite Baths – for me personally this is just an overrated tourist trap.
The views from the trails available overshadow Aphrodite Baths in all respects. There is a significant elevation as you hike, but in my humble opinion it's an easy route to take if you give yourself plenty of time, take enough water and avoid the scorching mid date temperatures.
Apart from hiking, my second favorite activity was picnics. You don't have to drive too far into Akamas to find a quite spot at the edge of the cliffs overlooking the sea.
The surface is a little hard to sit on usually, so take plenty of cushions to make yourself comfortable.
For the most breathtaking sunsets, I would vote for heading out to the start of Akamas Park, just a short drive away from Peyia.
Here are some of the previous articles highlighting Akamas Peninsula:
Mini Hiking Expedition in Akamas Peninsula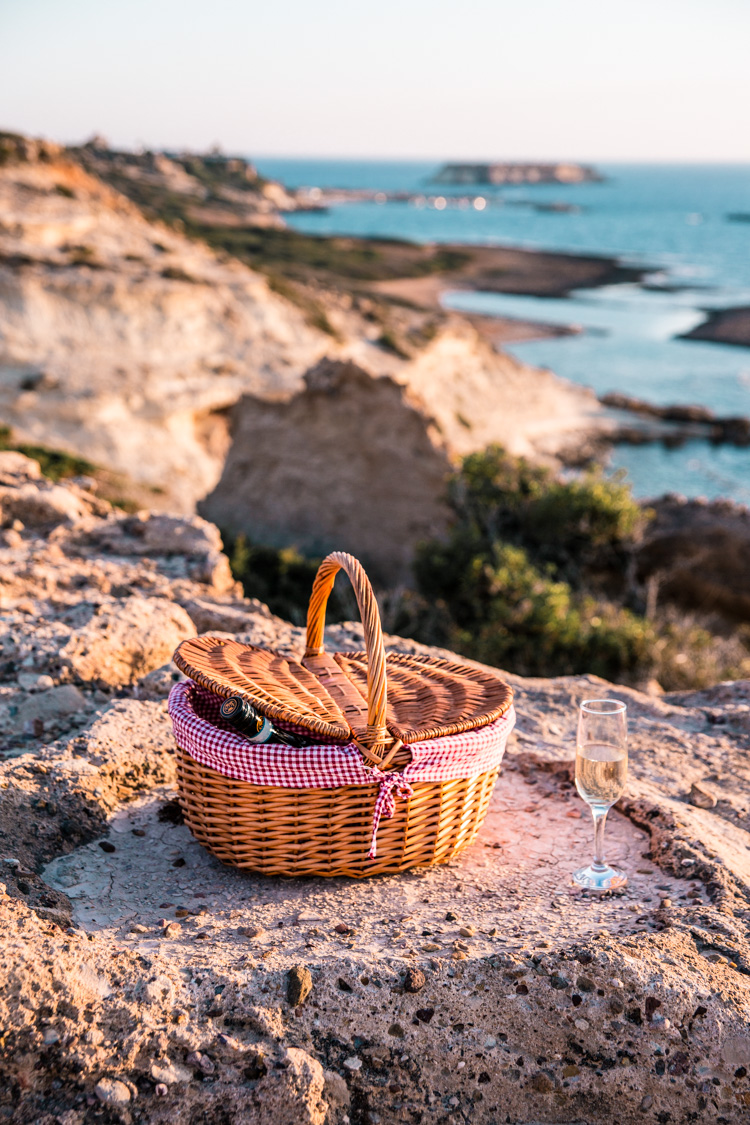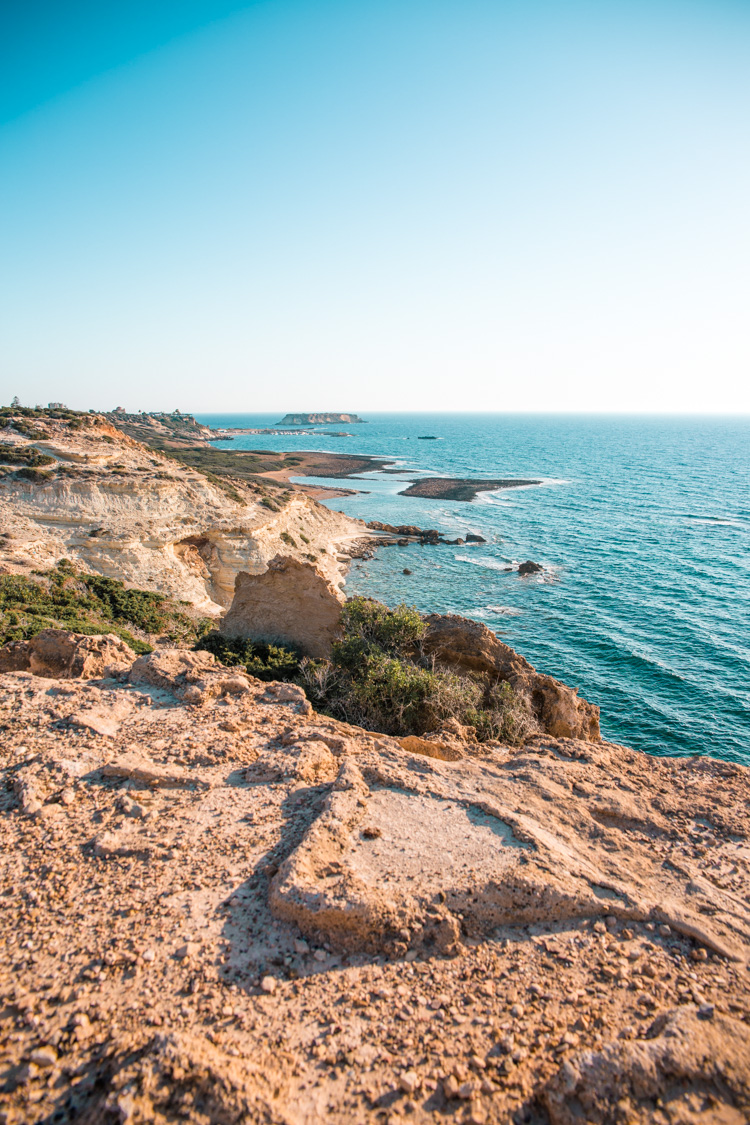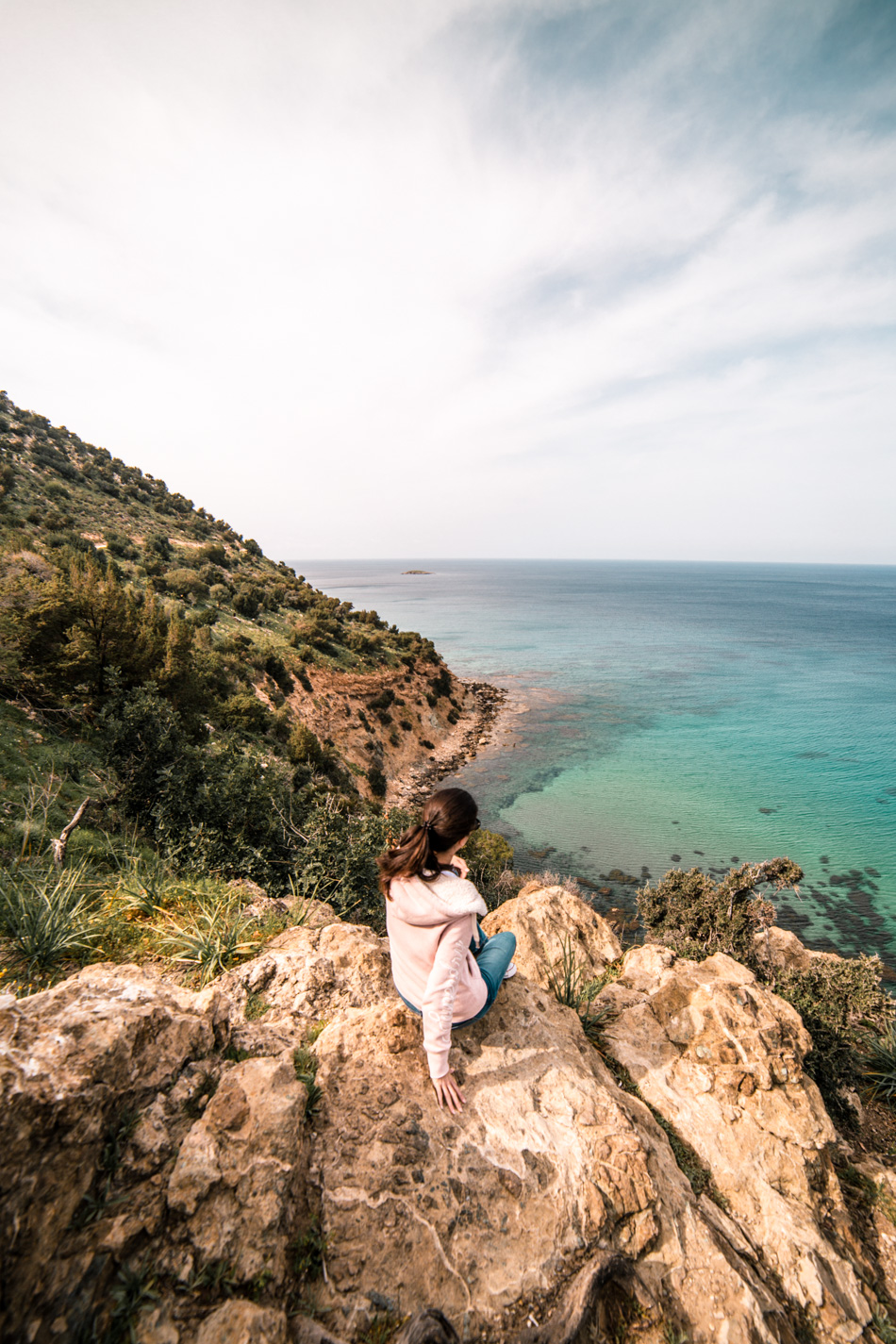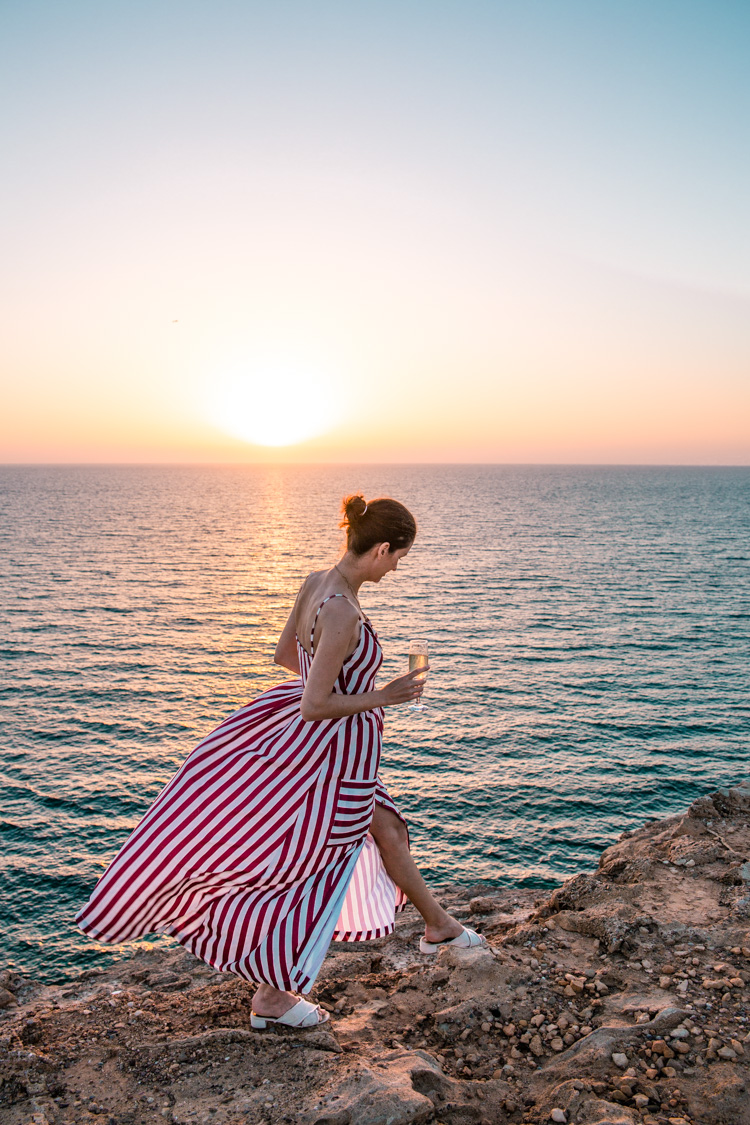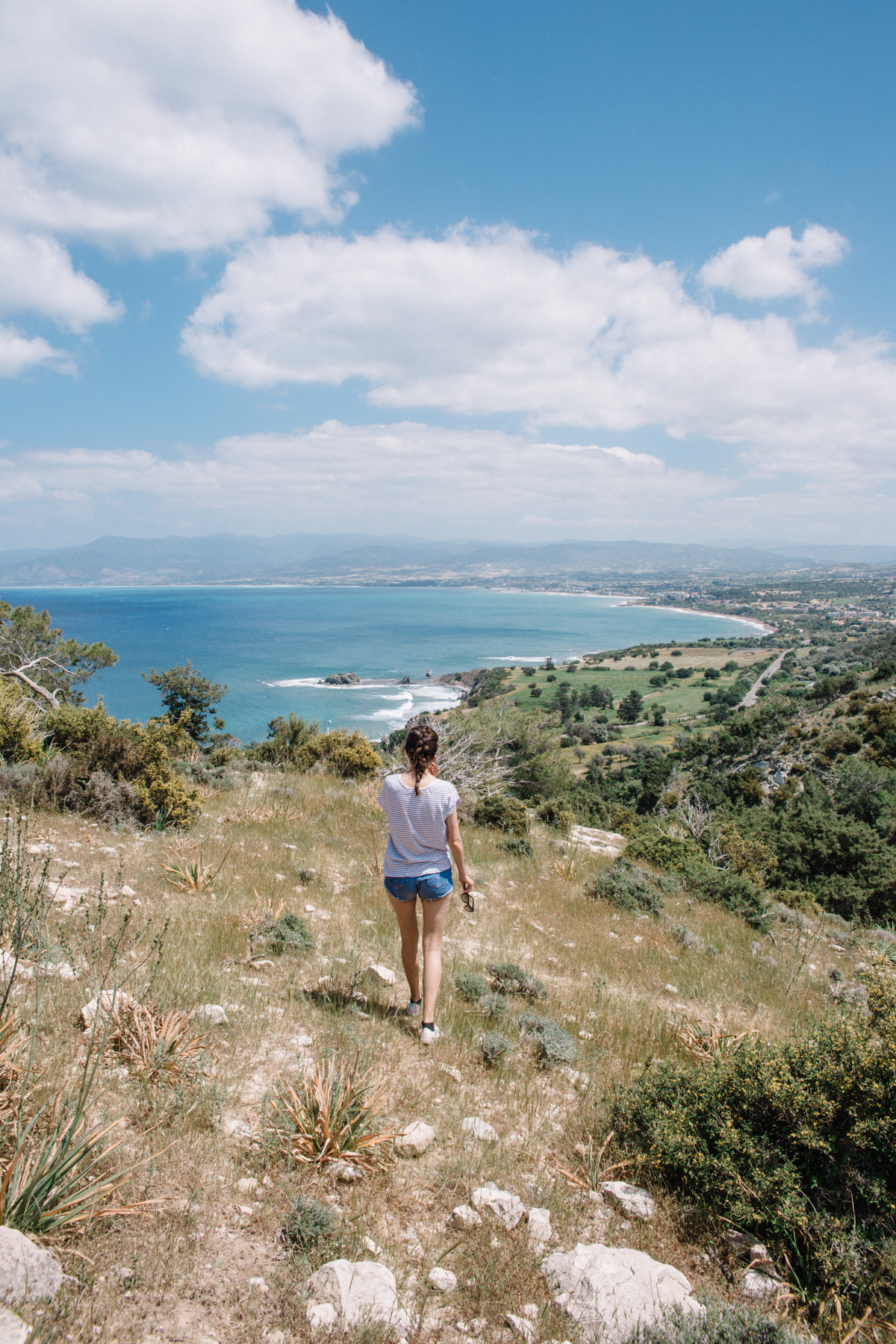 Troodos Mountains
Cyprus enjoys an amazing 360+ days of sunshine per year. Unfortunately that also means that most of the landscape is dried up by June and there is no sight of greenery anywhere on the island.
The only exception being the mountains of course.
For a generous dose of the 'green screen' head there during the summer to enjoy a leisure hike, visit the local wineries scattered along the edges of the mountains or in the winter for skiing.
The hiking route are available on the Troodos tourism website.
There are some camping and dedicated BBQ areas which are also popular by locals and a great way to spend a hot summer day.
For more mountain inspiration, check my other articles here:
Fresh Snow in Troodos (December 2018)
First Snowfall in Troodos (December 2016)
Three Wineries at the Edge of Troodos
Stavrovouni Monastery – at the edge of Troodos, closer to Larnaca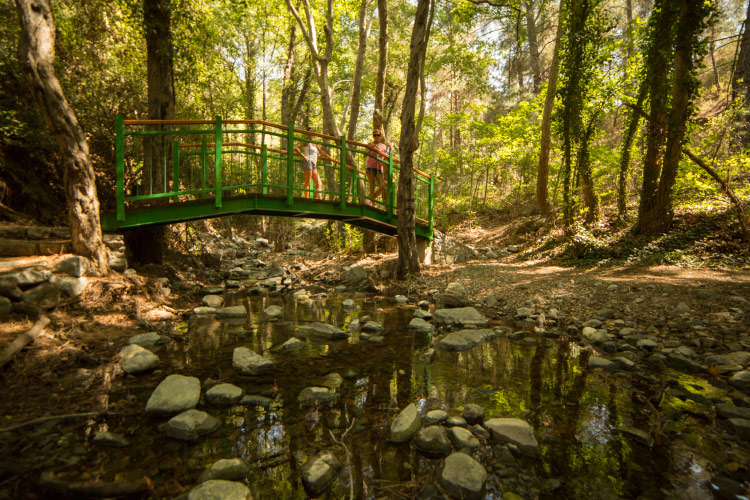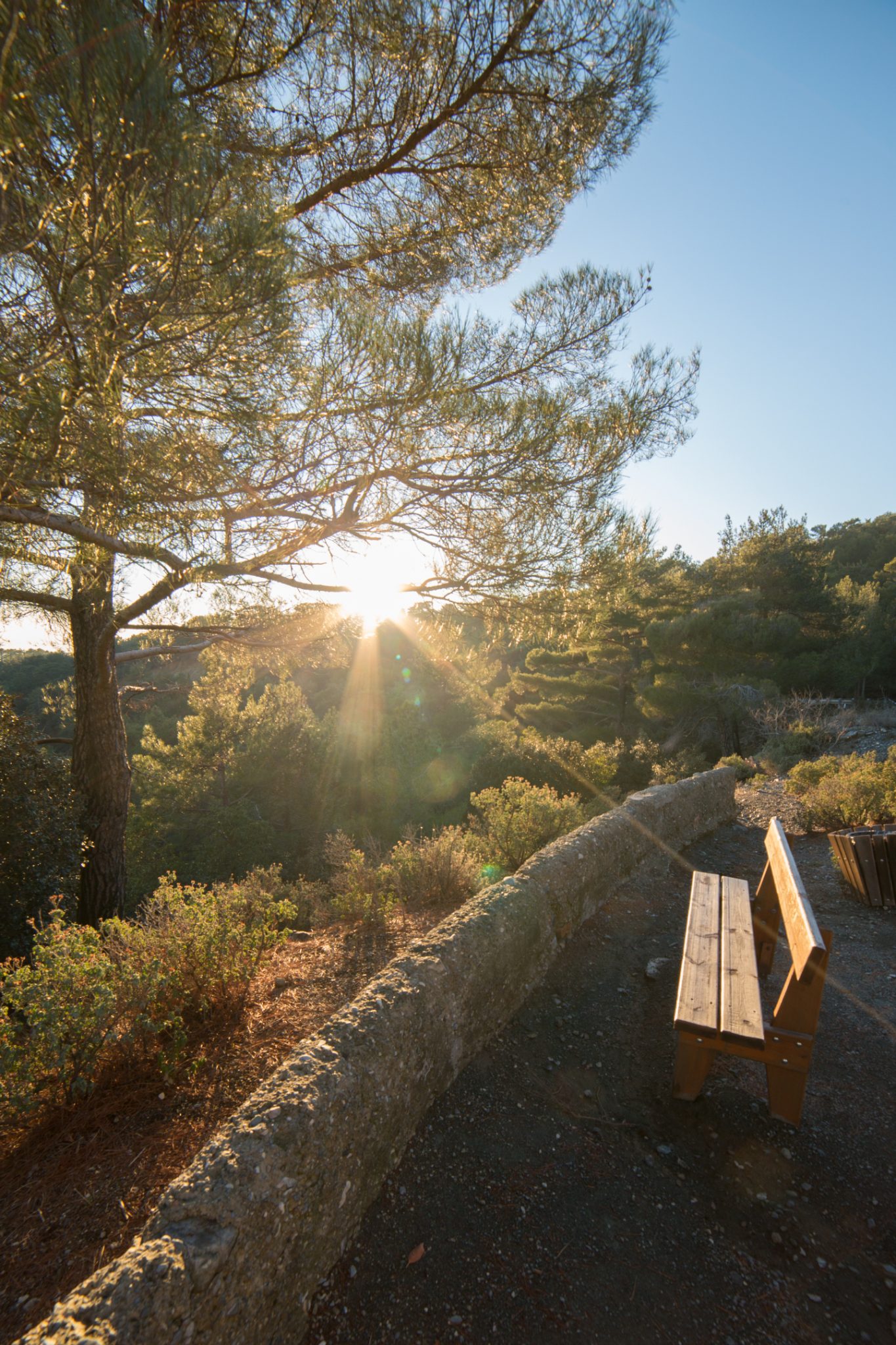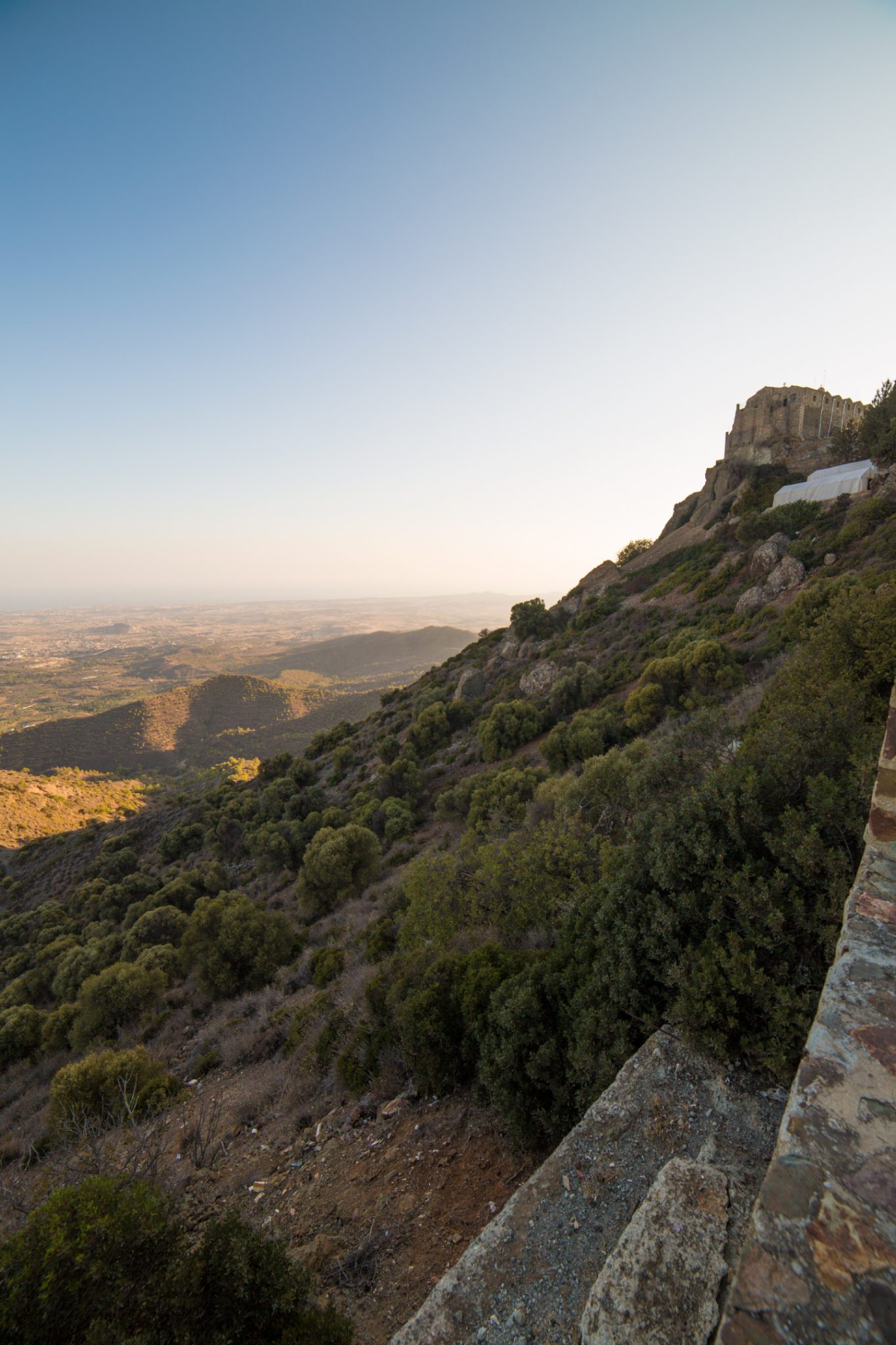 Sea Caves
To see sea caves you can venture to both sides of the island – to Cape Greco near Ayia Napa or Peyia close to Paphos.
In both cases, the naturally formed caves and rocks are a magnet for Instagram influencers and inspirational mermaids alike.
Some are harder to access than others.
From my experience the caves near Peyia are much more accessible and there are almost no tourists in sights. Worth renting a quad bike and venturing out on your own adventure, finding remote small natural ponds with sea water and hidden treasures among the rocks.
The cave formations stretch all the way to Agios Georgios village which is also an amazing idea for coastline exploration.
Similar topics covered here: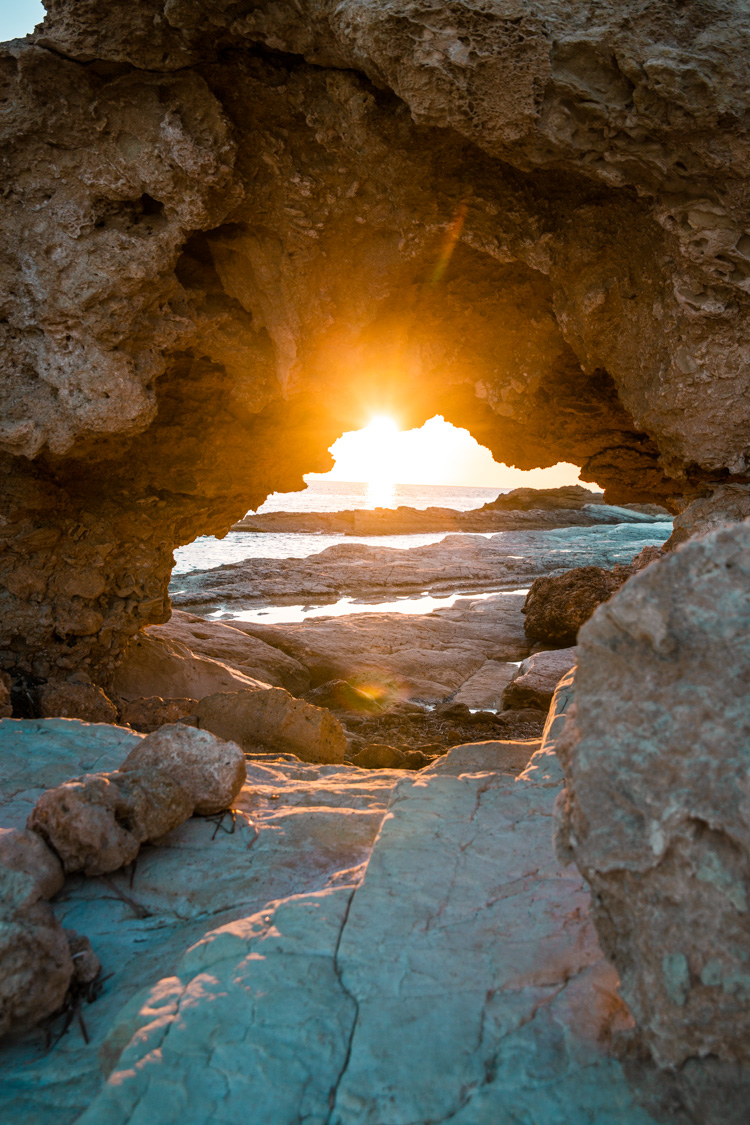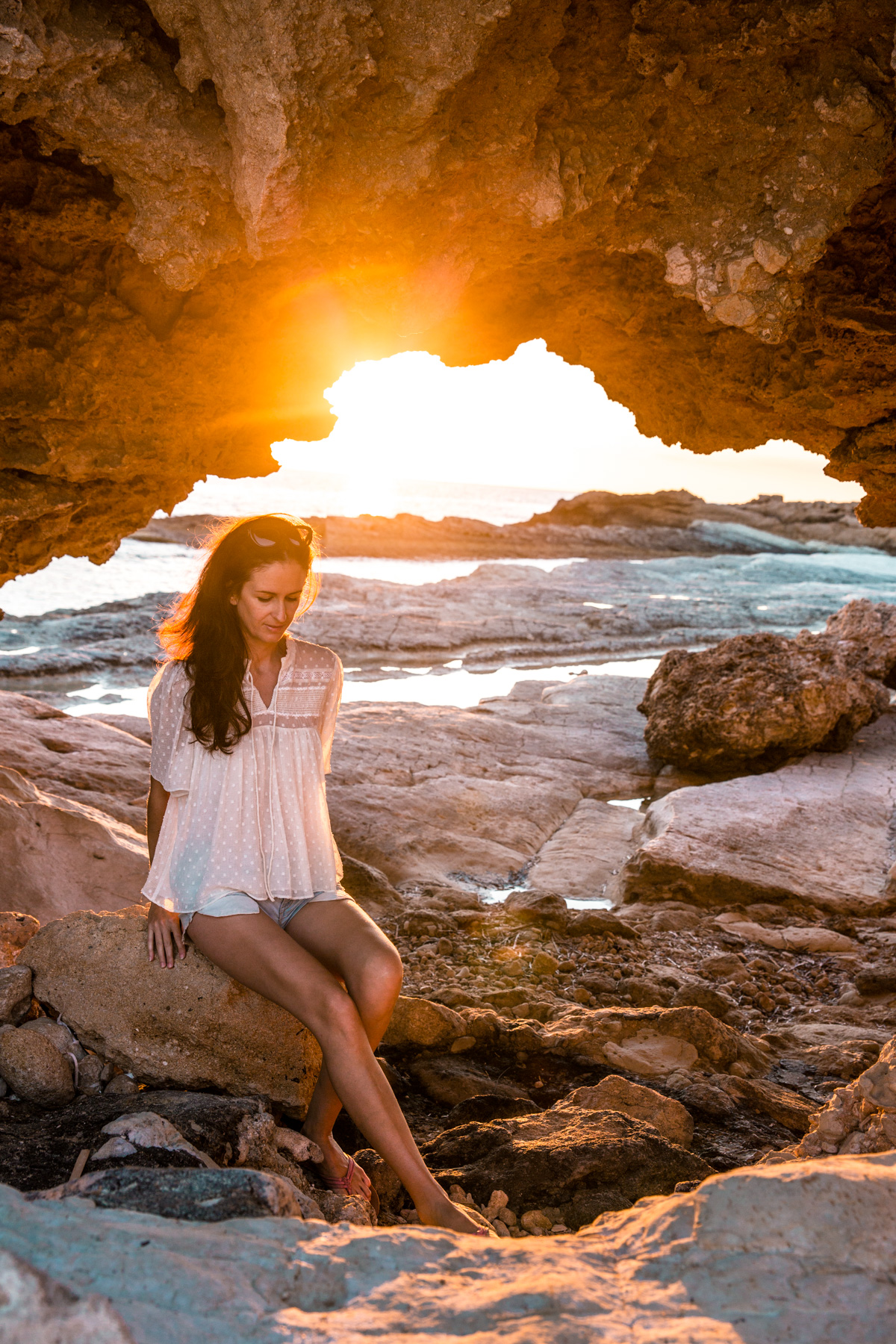 Blue Lagoon
Blue Lagoon is on the north side of Akamas Peninsula and not easily accessible from the land.
The easiest way to get there is on a boat. You can hop on one of the organized boat trips from Latchi, which stops there for couple of hours for swimming or rent your own boat (again from Latchi).
There are some boat trips that go there straight from Paphos but the tickets are much more expensive than hopping on a boat in Latchi.
Blue Lagoon a pristine bay with turquoise clear waters you would find in Caribbean and shallow shores. Its absolutely breathtaking even when viewed from distance (you can see it from the peaks on a hike in Akamas) and of course best enjoyed start or end of the season when its not overcrowded by tourists.
If you want an adventure, rent your own boat and park in the middle of the bay for a bit of swimming, boat picnic and a day you won't forget.
More on this here:
Lara Restaurant and Return to the Blue Lagoon
From Lara Beach to Blue Lagoon (documenting quad bike ride)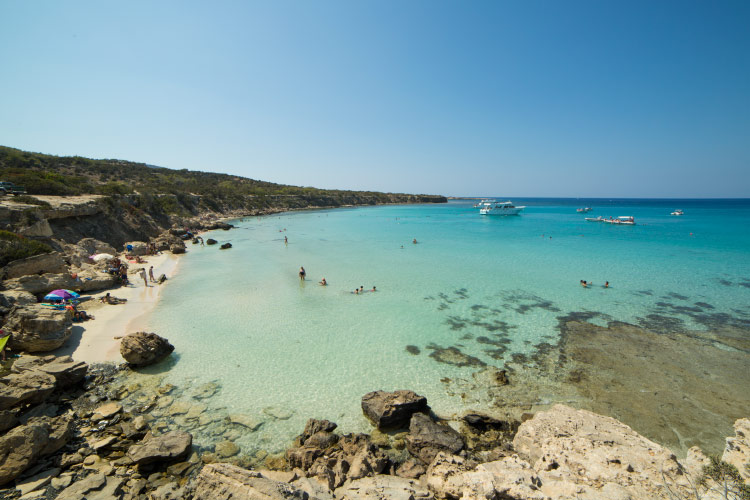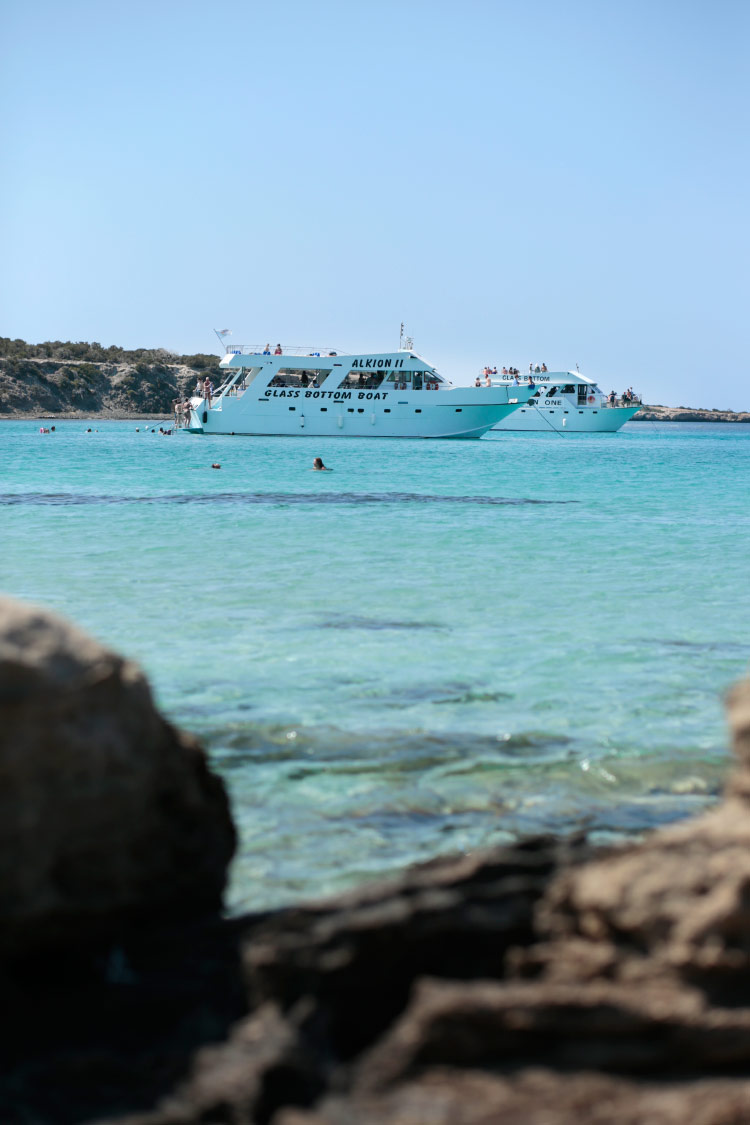 Adonis Baths
I have included Adonis Baths in this post as I discuss natural wonders, even though it's really a bit of a tourist trap. You need to pay an entrance fee (last time it was 8 eur) to get in as its on a private property and although it is beautiful, it does get crowded.
The lake itself is stunning and it has two small waterfalls flowing at the edge of it. The water is very cool and super refreshing in the summer.
It's fairly easy to find if you follow the direction on the road between Kissonerga and Coral Bay. As I mentioned in the original article, the road to the place is more suited for 4×4 or quad-bike than a normal car, no matter what the sign might say.
It's a beautiful place to spend a half a day, but only if you avoid the crowds at the start or end of the season.
More pictures in the older post here.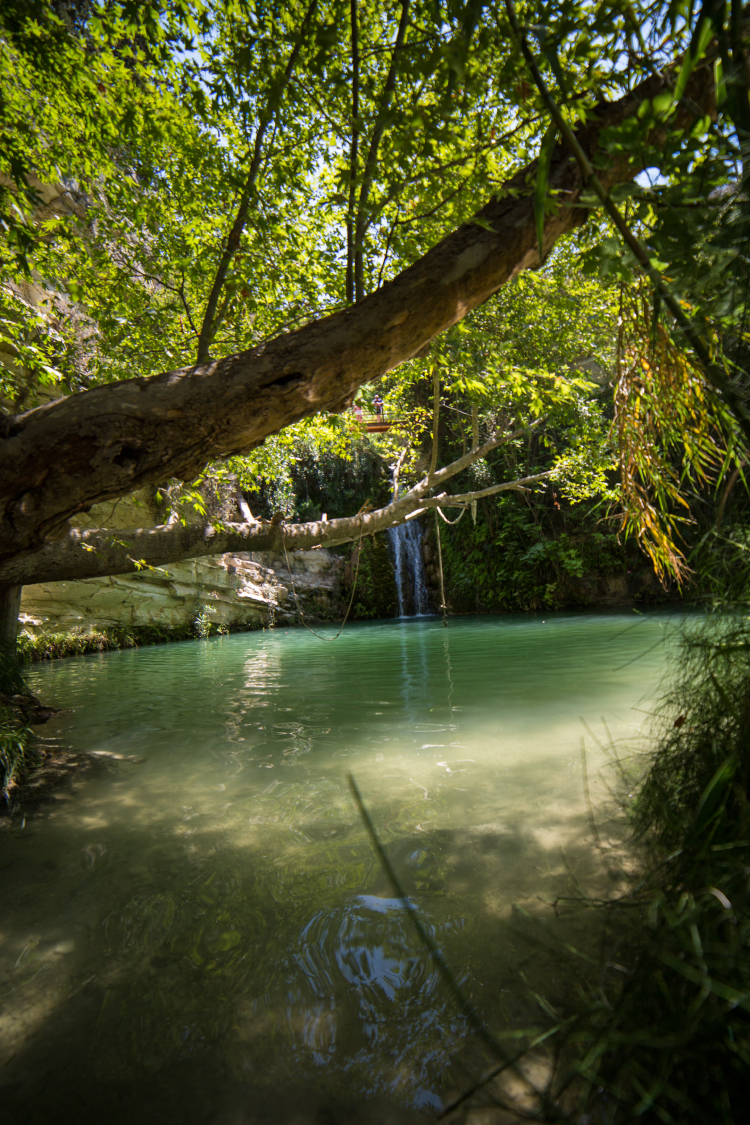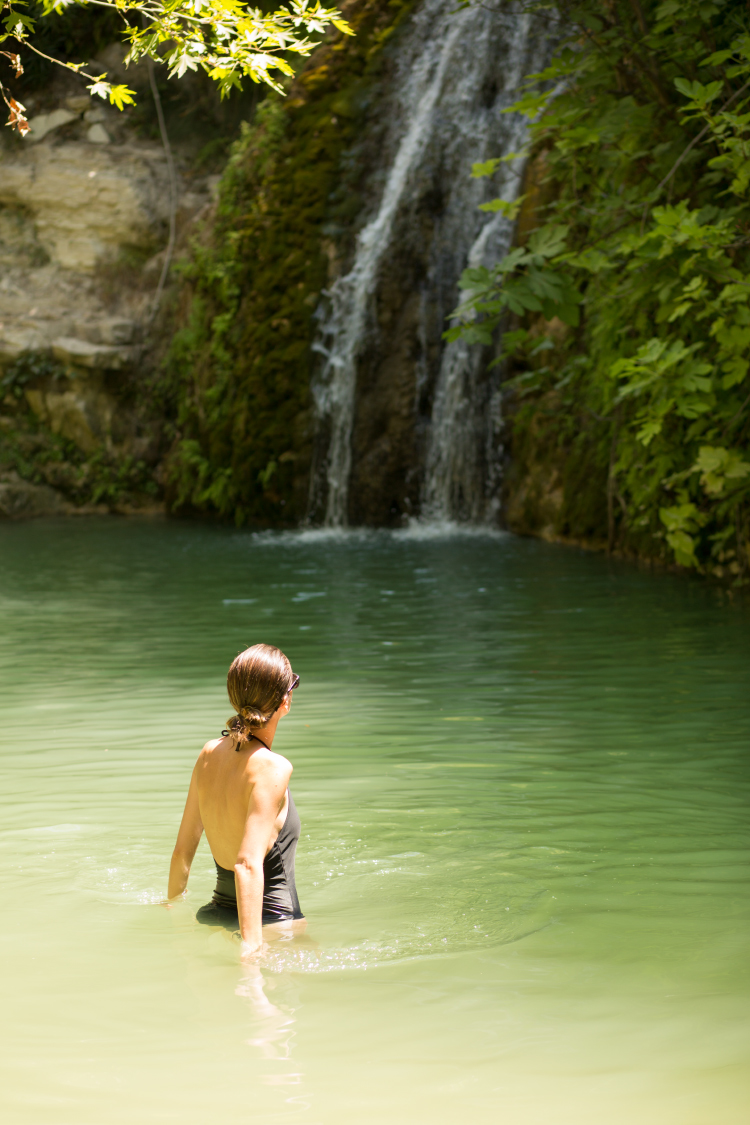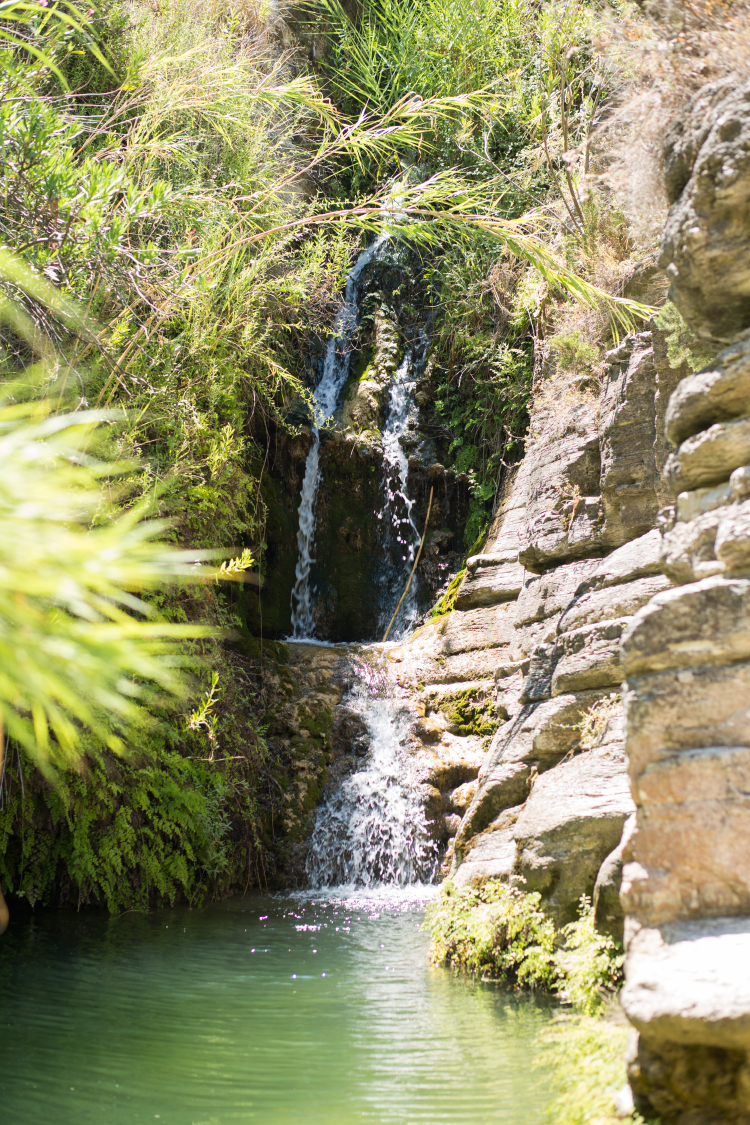 Turtle Beach & Lara Beach
Lara Beach has been long known by locals as one of the few hidden places on the island still untouched by mass tourism. Unfortunately that is no longer true.
It is a protected area preserved also as a turtle hatchery, which you will see right away when you arrive. There are information signs and turtle nests marked all along the beach.
The beach itself is really beautiful, with shallow entry points to the sea and plenty of space for leisure. Access to the beach is a little harder compared to normal beach as it's within Akamas Peninsula and the drive there is relatively rough.
If you arrive at the right time of year (I believe in September) you can be one of the lucky few to witness turtle babies hatching on the beach. I've seen some videos of them on Facebook but never got a chance to witness it in person.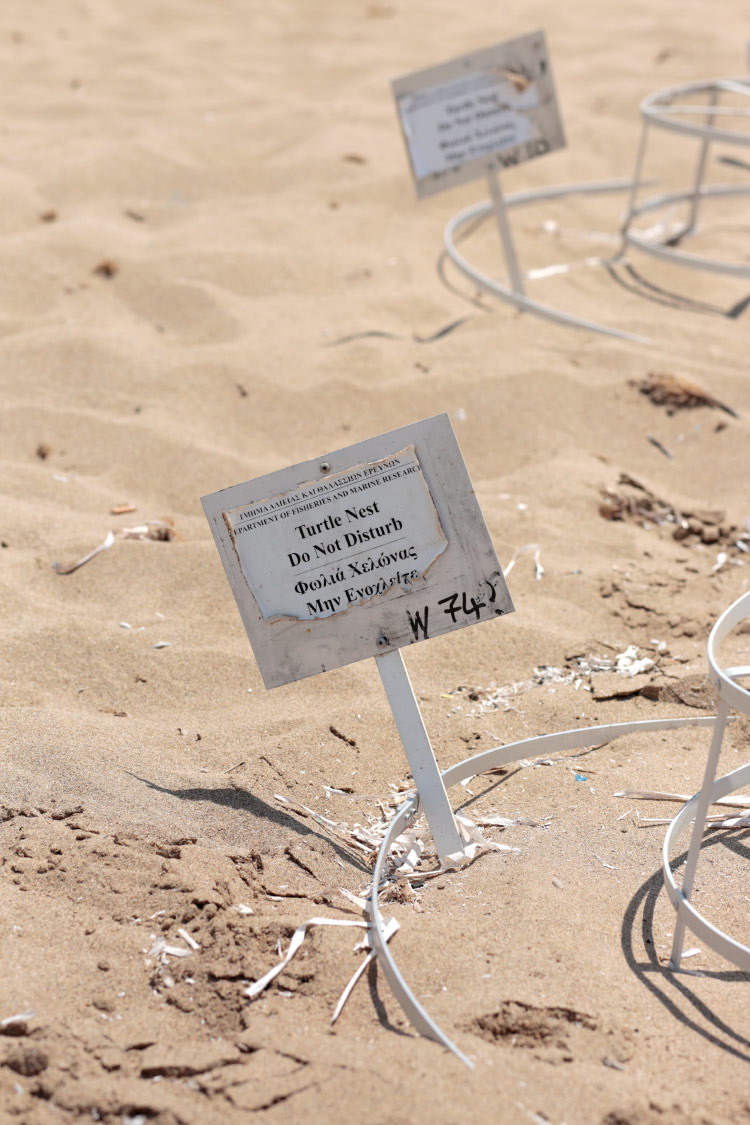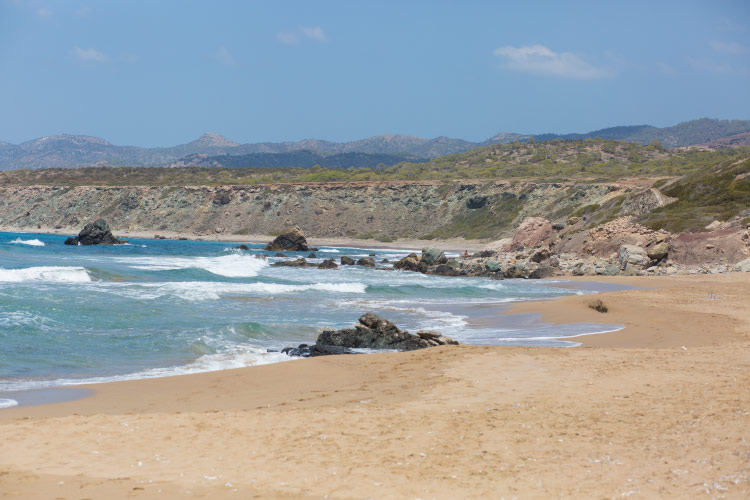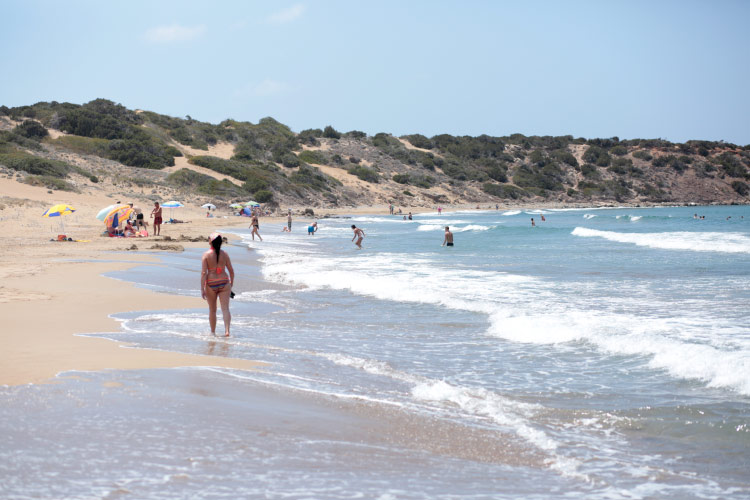 I hope you enjoyed this nature guide and that you will find plenty of inspiration to plan an unforgetable holiday!
As always, if you have any specific questions just drop a comment here or contact me via social media.
Cyprus: Recommended Day Trips & Experiences
If you're looking for some cool experiences and day trips to get the most out of your stay in Cyprus, here are some recommended trips offered by local travel companies: