(last updated: Oct 2021)
It's not every day I get a chance to dine in Limassol in Cyprus, so when the chance comes around, I do my due diligence and try to find something unique with food being the main focus.
This time, I got the chance to enjoy a delicious dinner in Dionysus Mansion, a place I have not heard of before.
Thanks to Limassol Magazine it quickly caught my eye and I am happy to report I was more than impressed.
The main allure of the restaurant for me was the lush garden in the backyard, with plenty of seating options and a beautiful atmosphere.
It feels almost impossible at times to find a place full of greenery in Cyprus, but when you do, it's double the pleasure.
The front of the restaurant looks like an ordinary house, or rather a small villa. But the real magic hides in the backyard.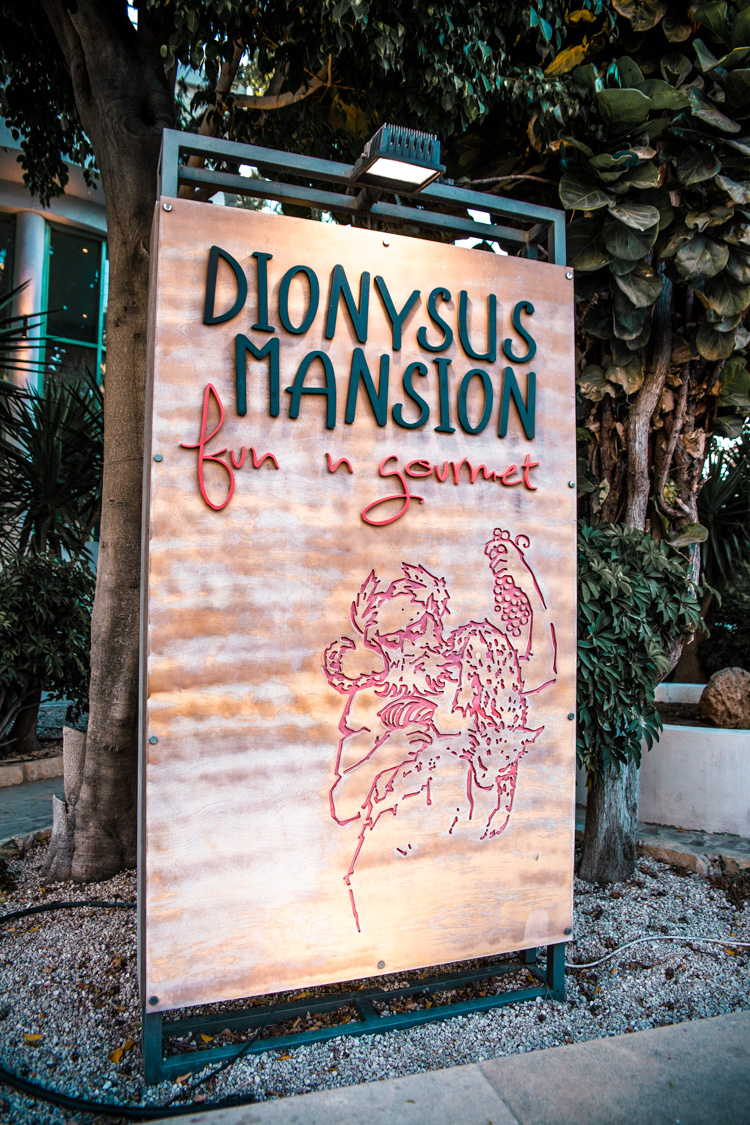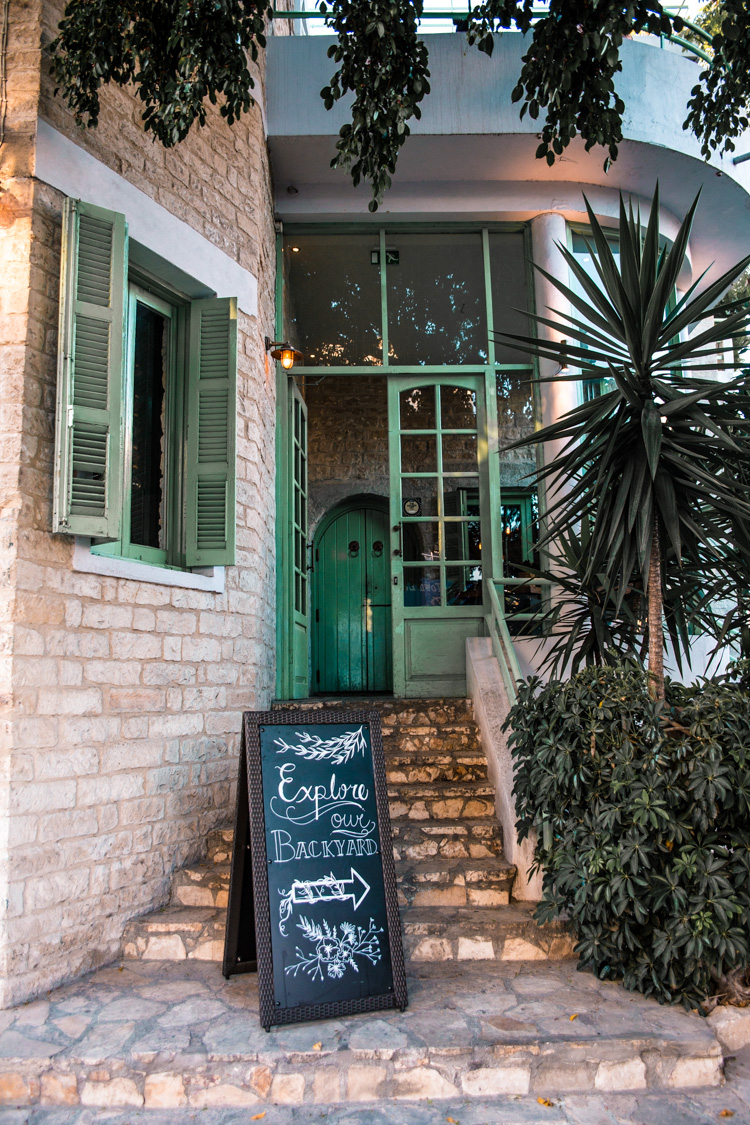 The Garden at Dionysus Mansion
The stunning garden that stretches in the back of the restaurant offers a peaceful and romantic place to enjoy gourmet food while listening to the water trickling down the fountain.
We picked a relatively early time for dinner, to enjoy the place in peace and in good light (photographer's mind).
The garden stretches under the crowns of the trees, decorates with wine quotes printed on the wood, romantic lights and floors covered with pink flower petals.
If I didn't know any better, I would think the place is set up for a wedding.
Even though there are a lot of seating options available, even with more people dining it doesn't feel too crowded as the space is fairly open.
It's also facing the side road, so you don't hear the traffic at all.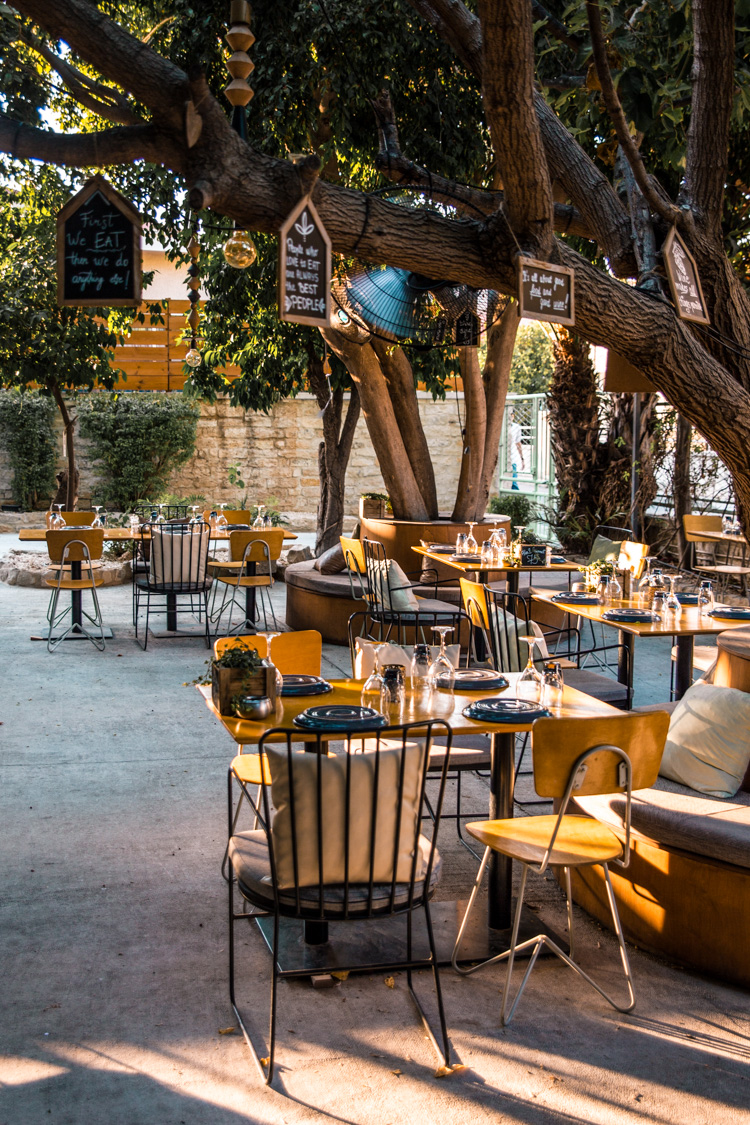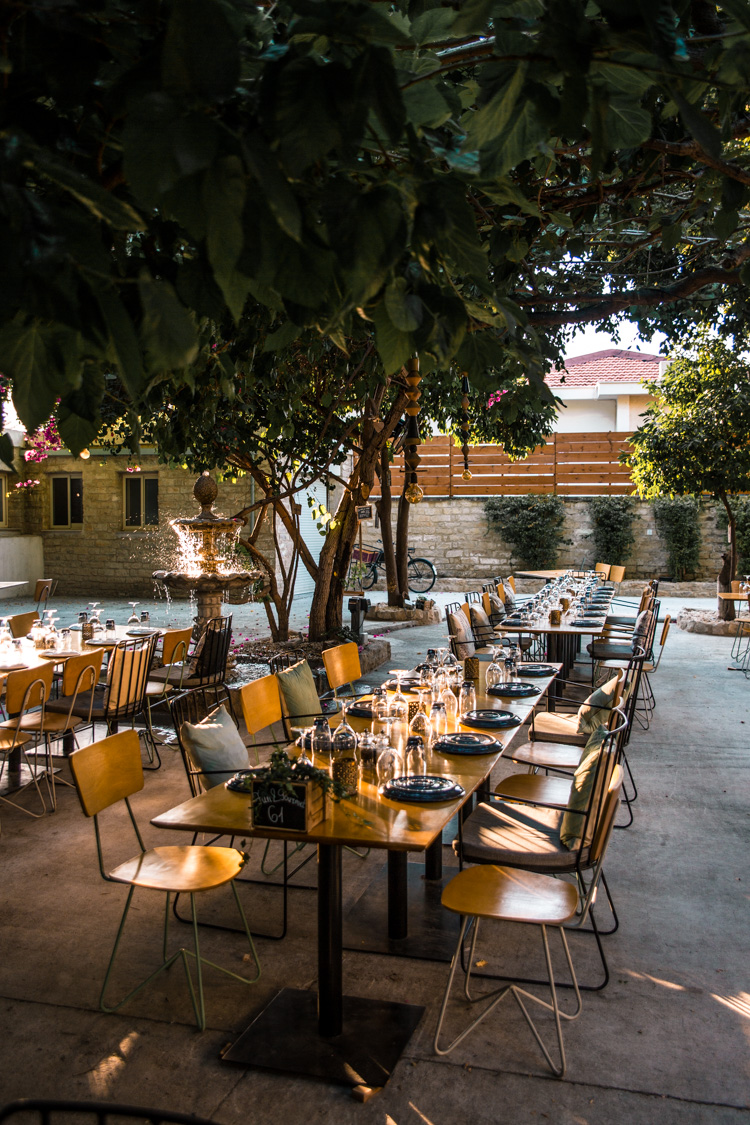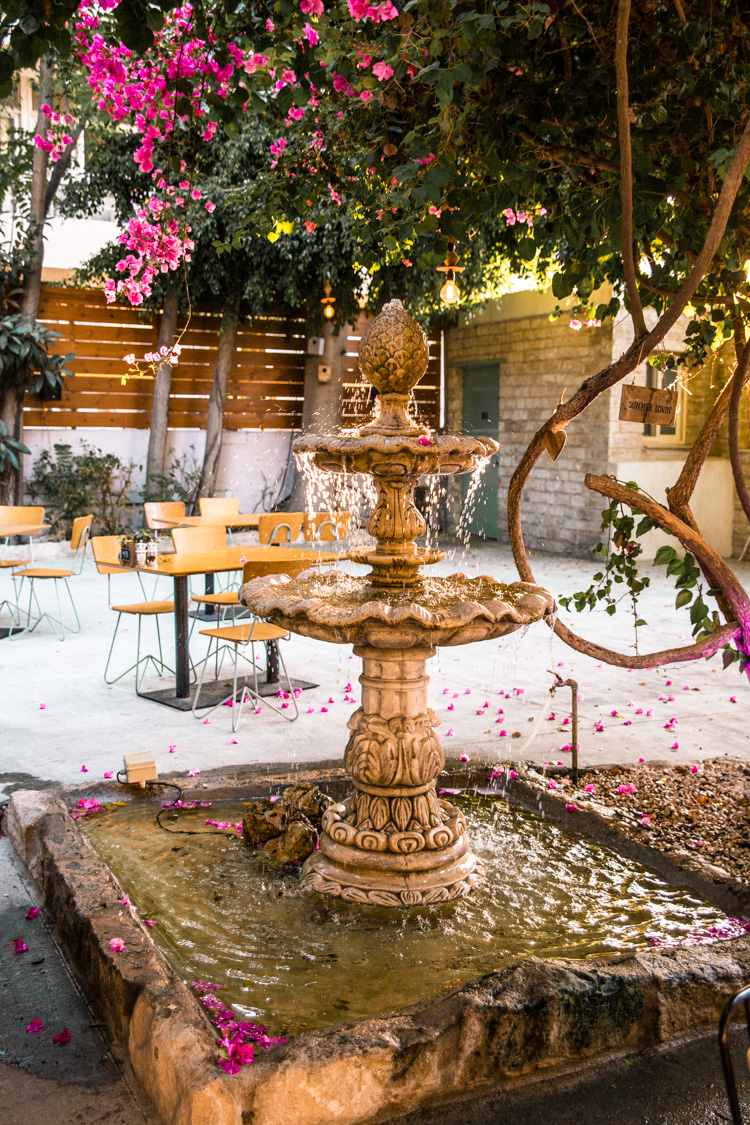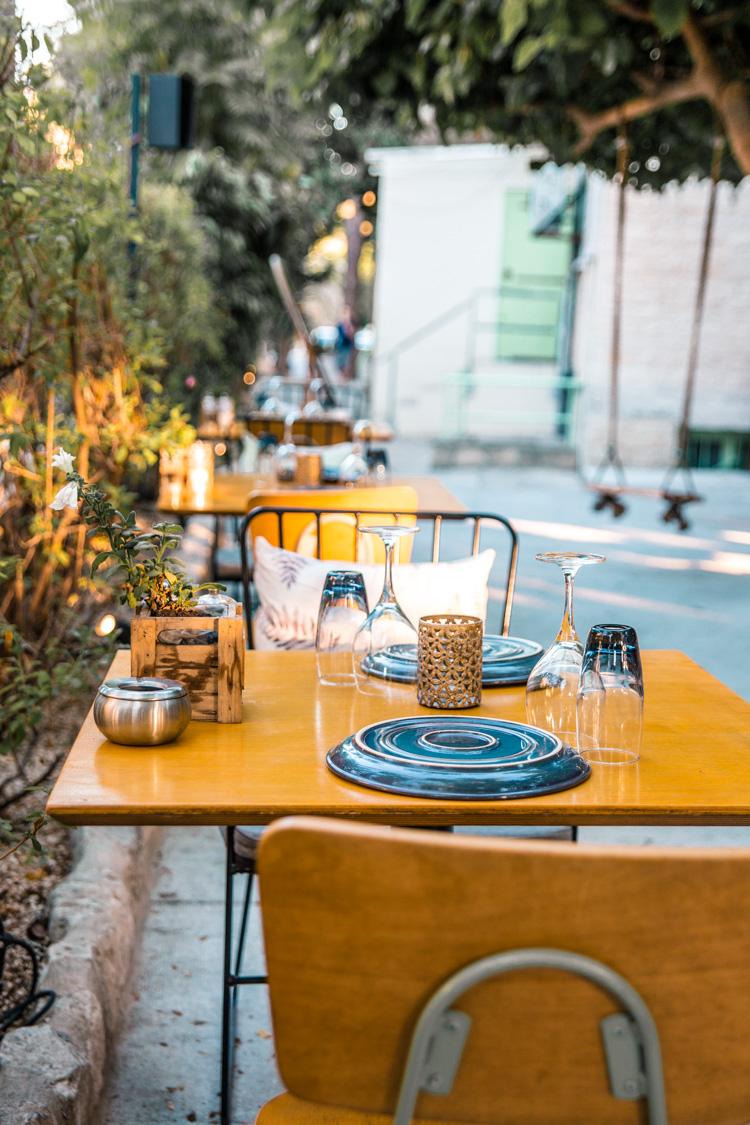 The Food at Dionysus Mansion
It's so refreshing to get a food variety with so many new combinations, flavours and options that you find it very hard to choose just one thing for your dinner.
We went for the following: halloumi cheese with asparagus, pasta stuffed with porcini mushrooms, salmon on a bed of spinach for me and an enormous slow-cooked pork with sweet potato mash for my husband.
The food was immaculately presented, superbly cooked and very well received.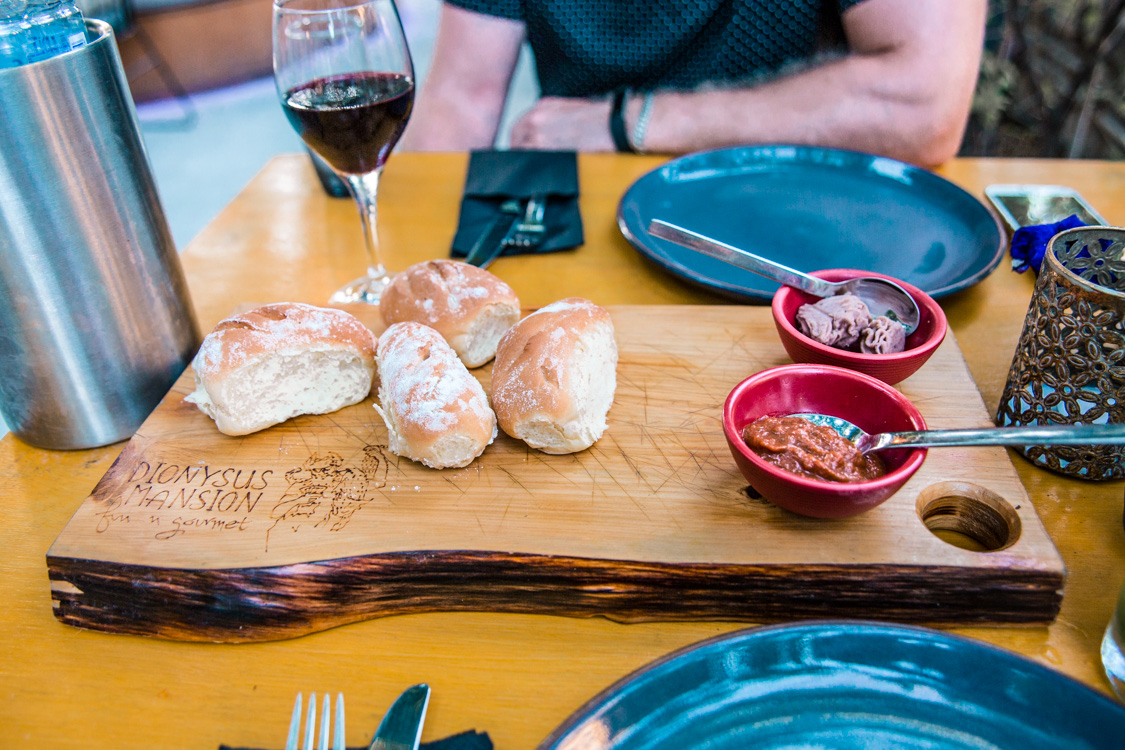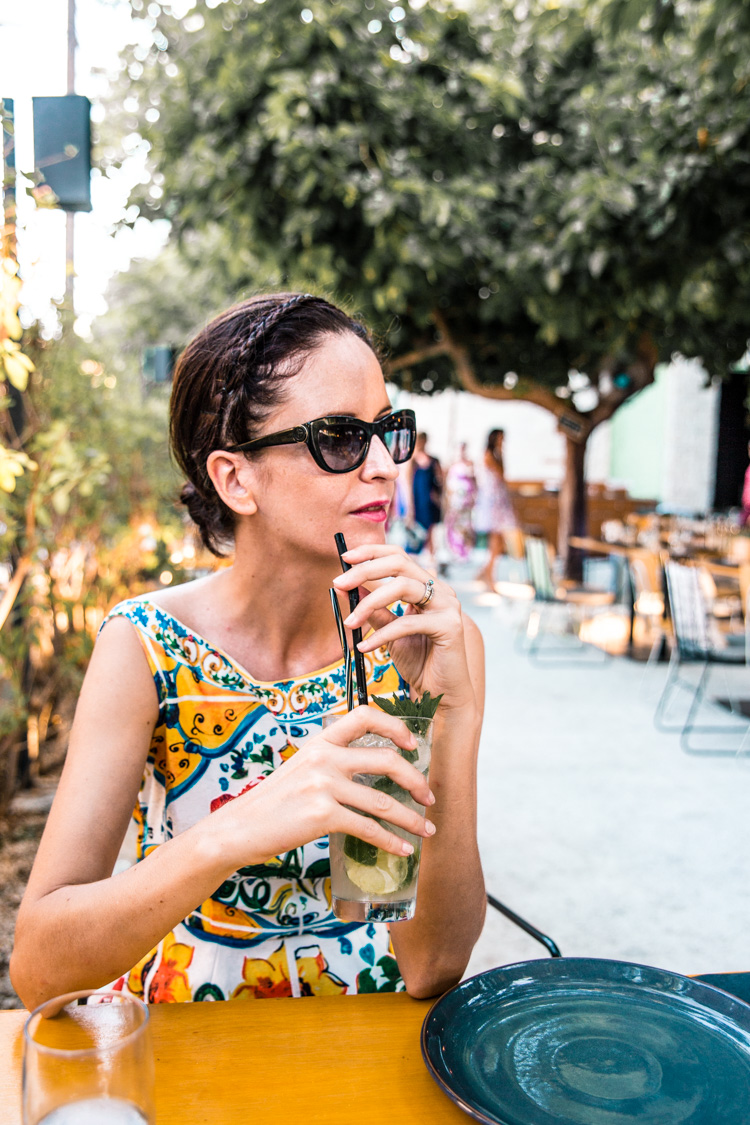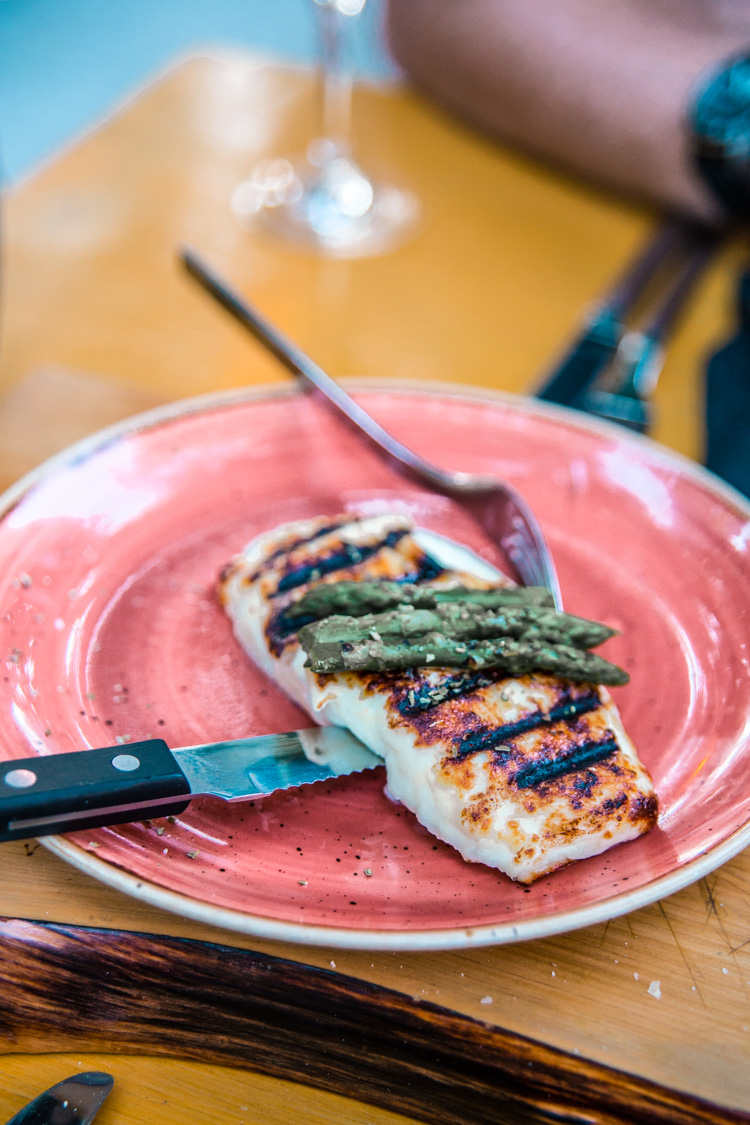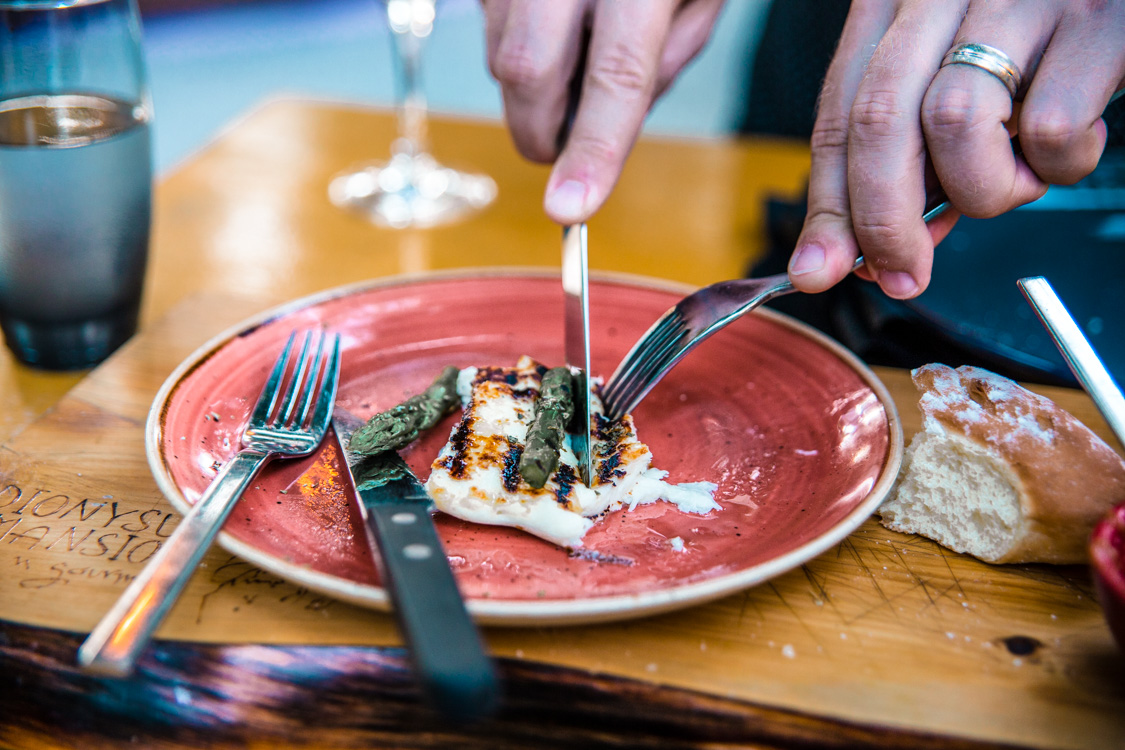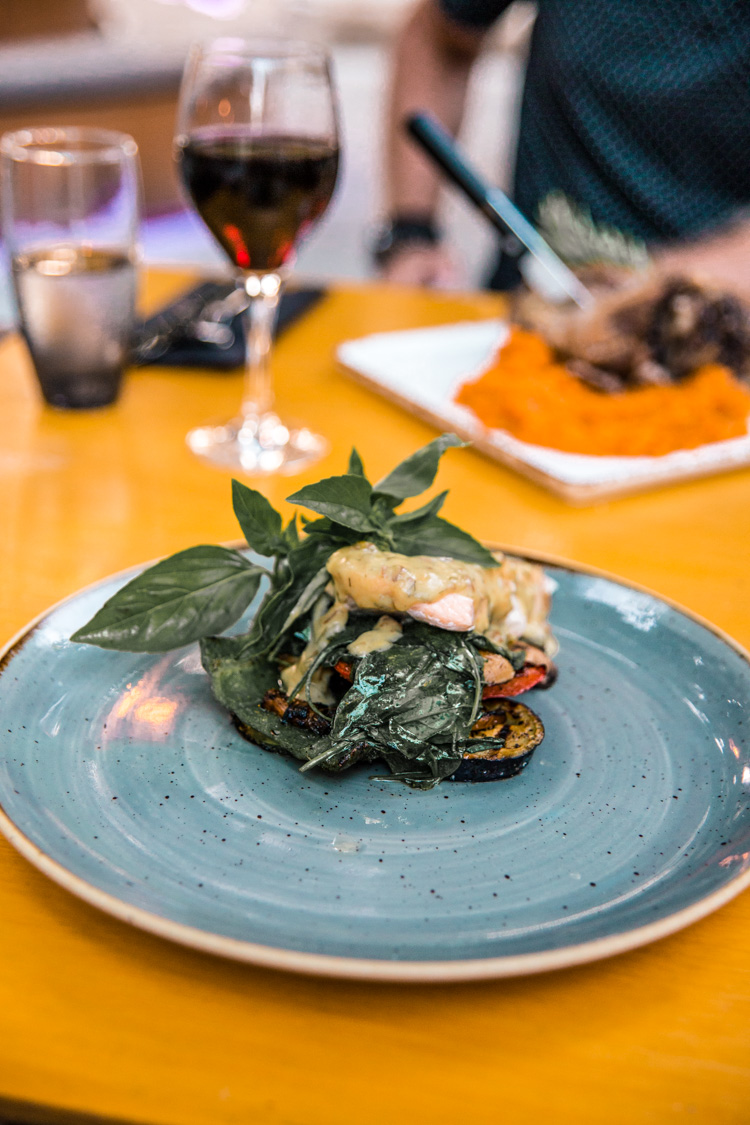 The staff was super friendly, attentive and professional.
I did also have a quick peek inside which also looked gorgeous, but no pictures to report with.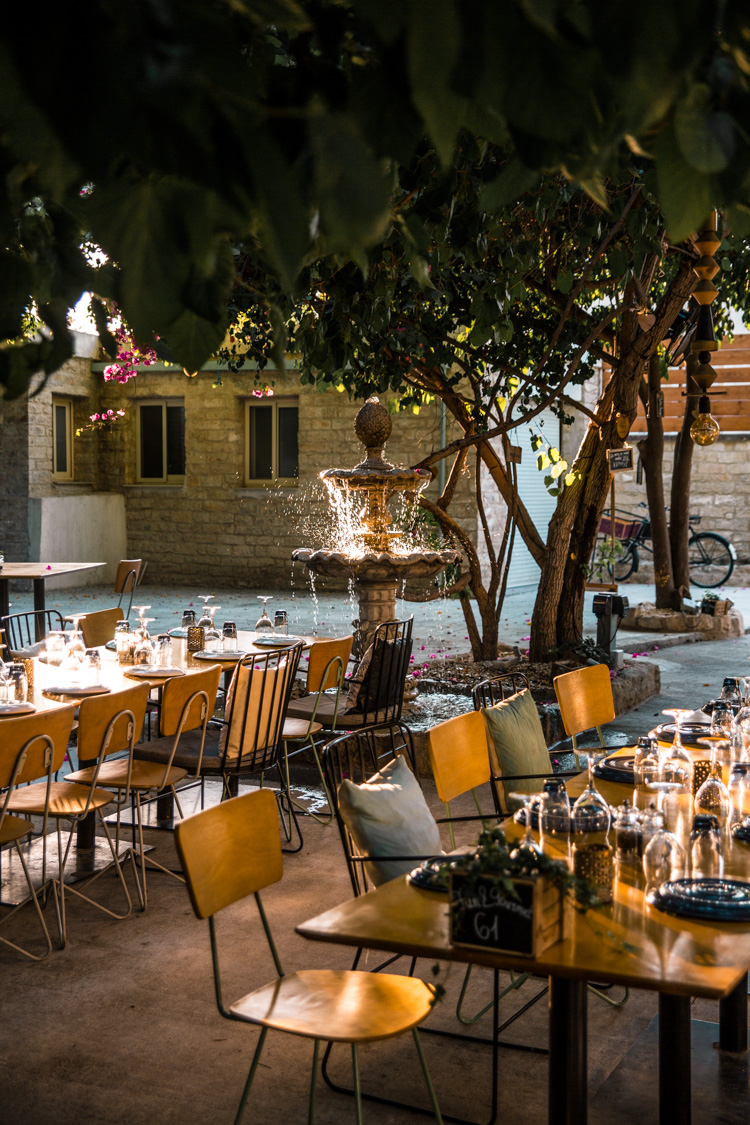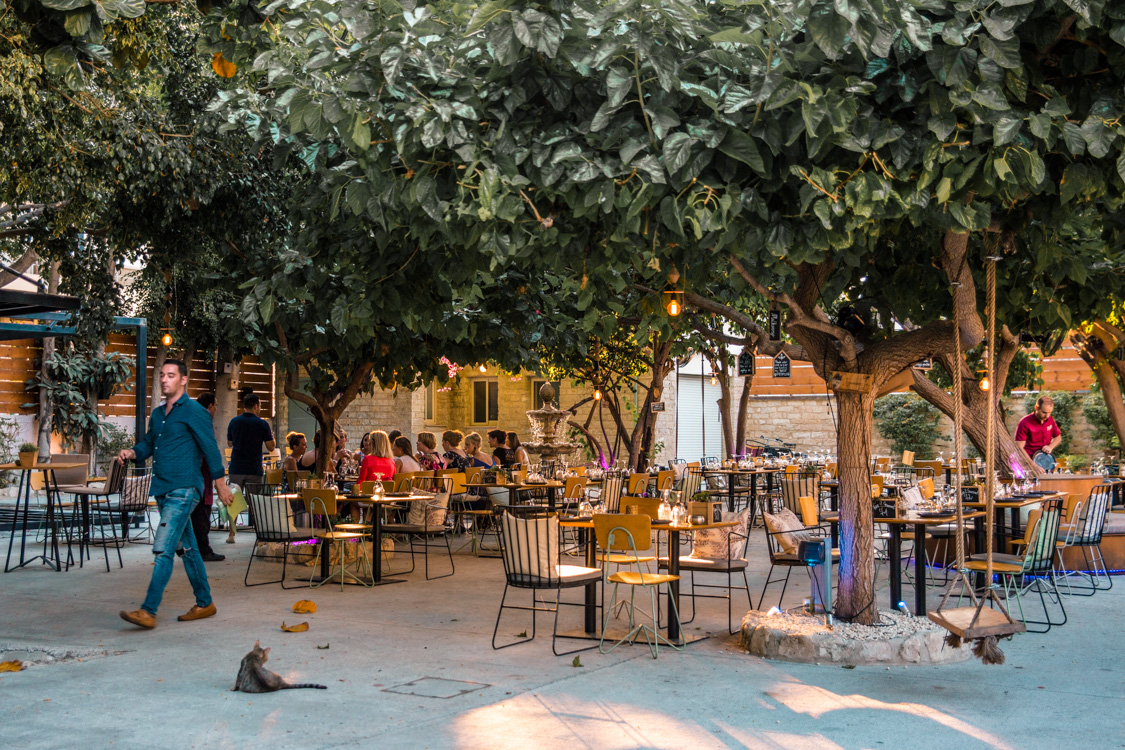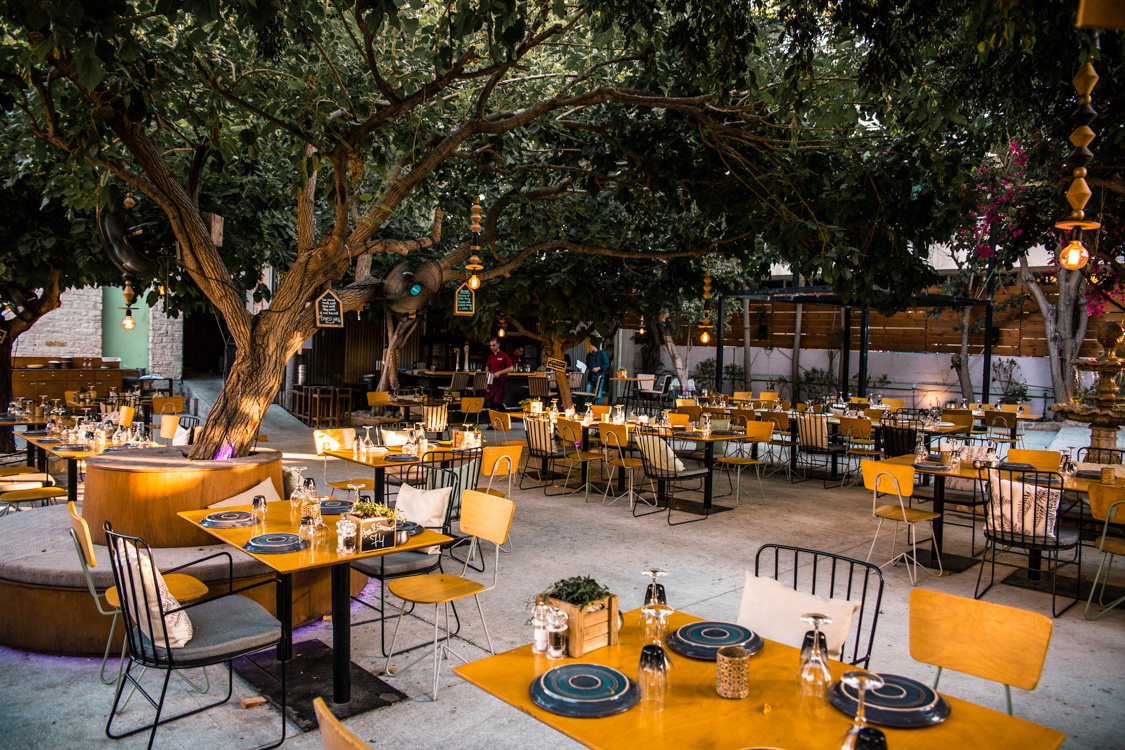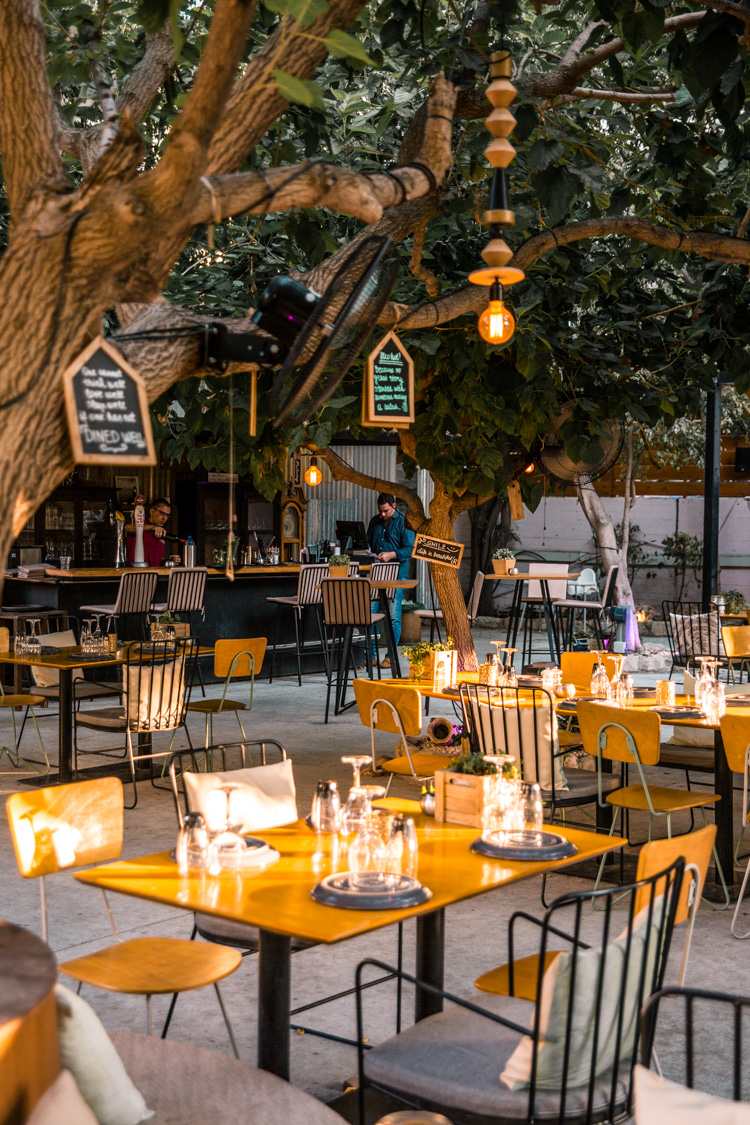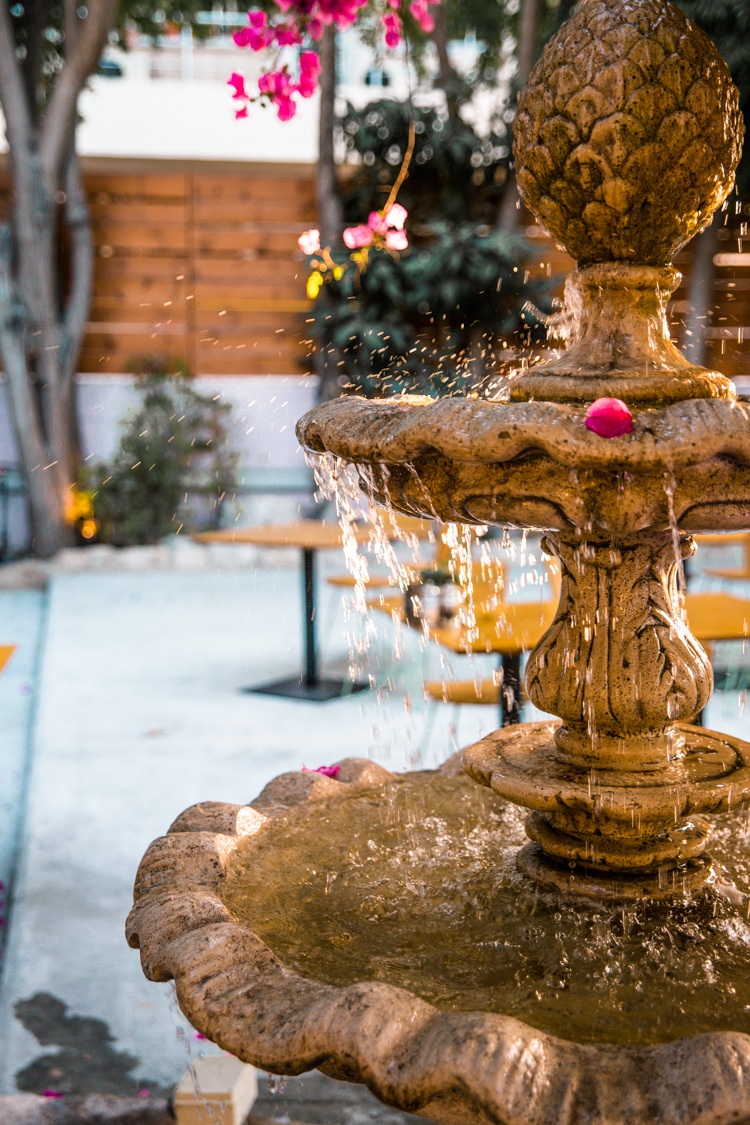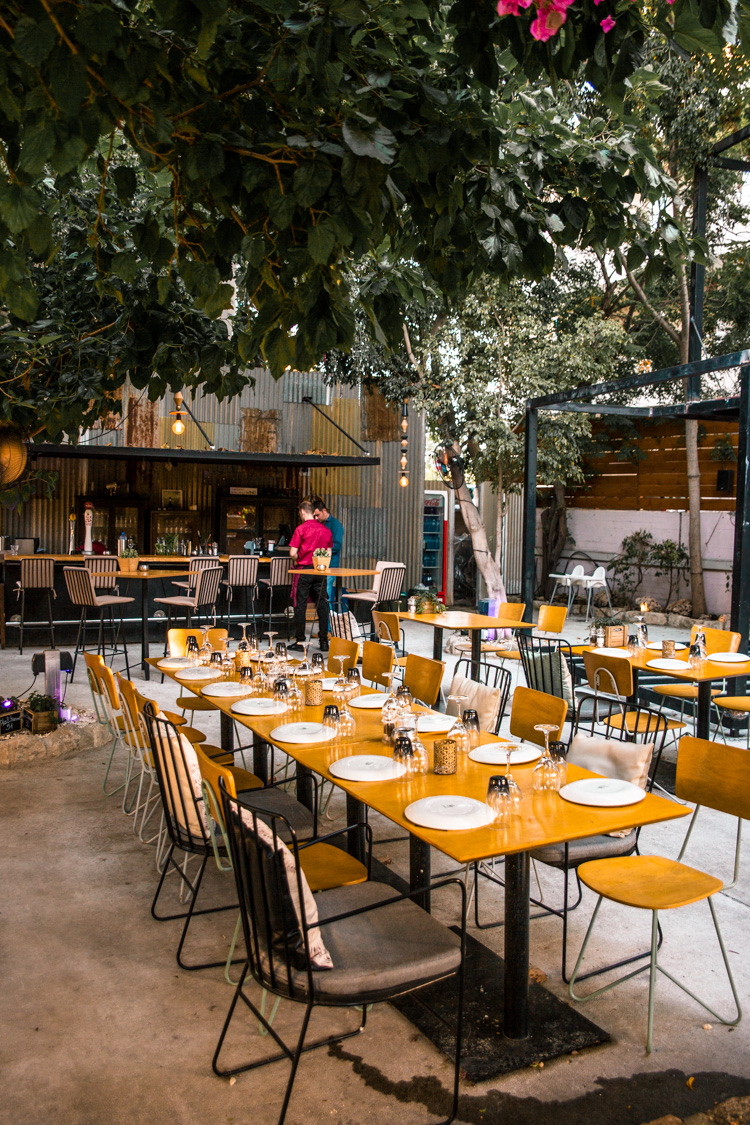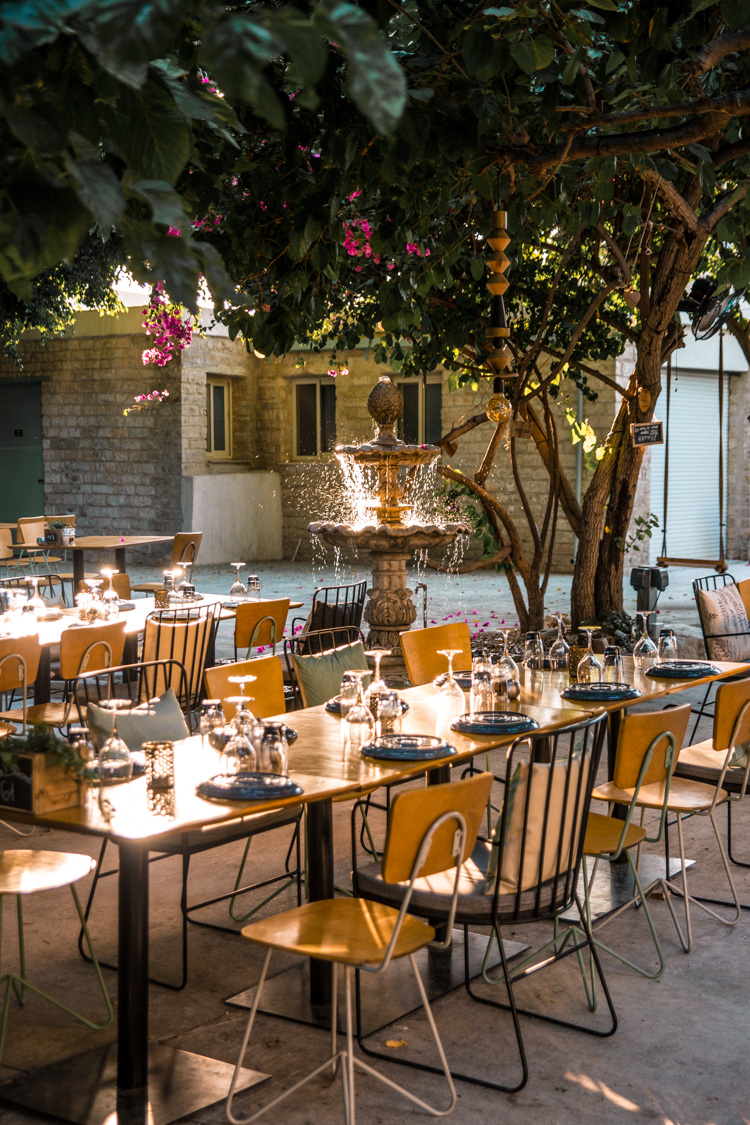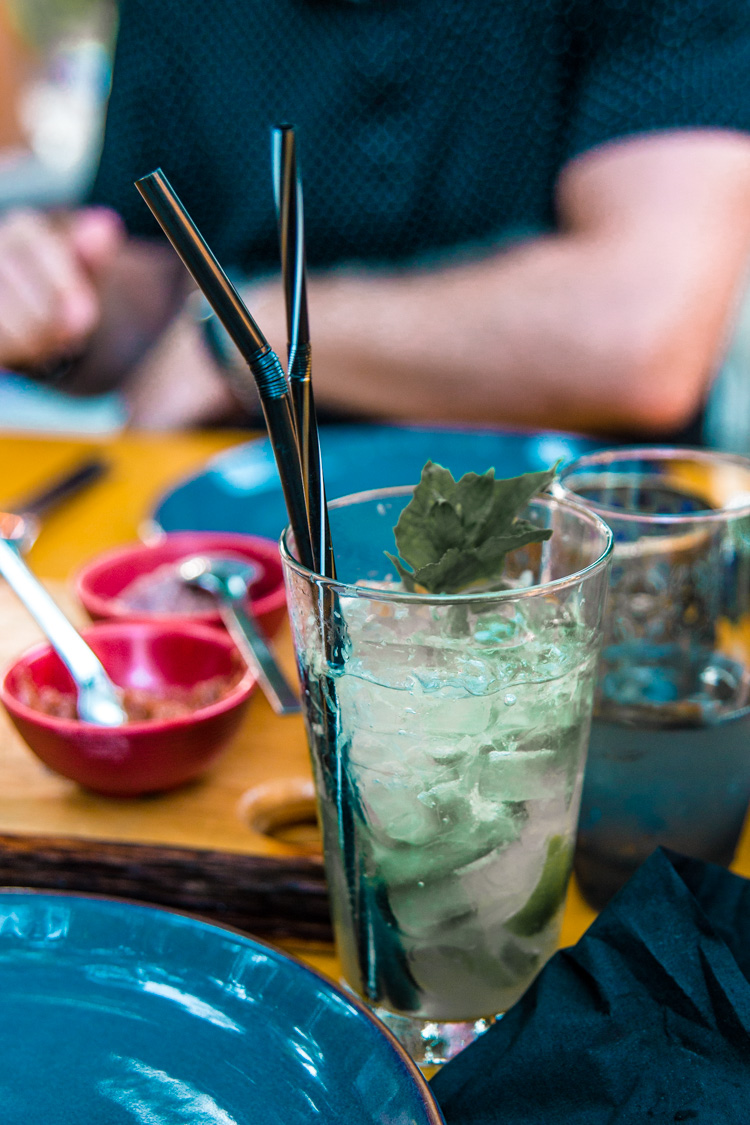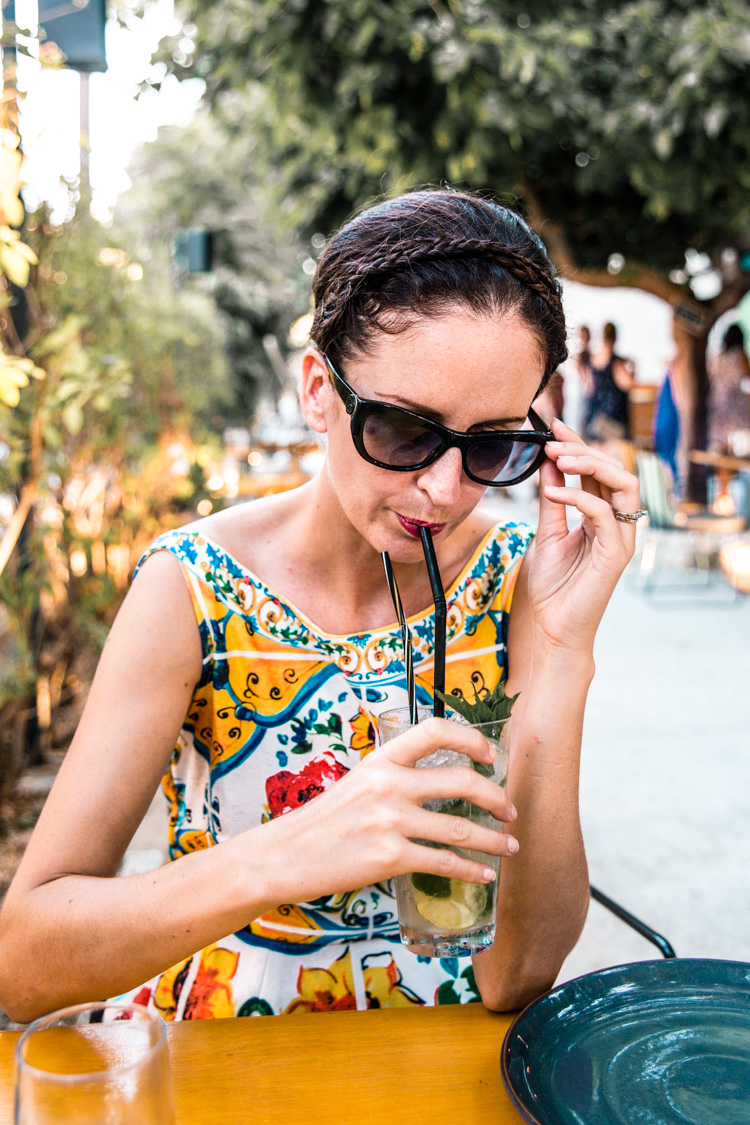 If you ever find yourself wondering where to have a nice romantic dinner, give Dionysus Mansion a try.
The food, atmosphere and that gorgeous garden setting are well worth it!
Dionysus Mansion Restaurant
Location: 16th June Street, Limassol (parking available opposite the Post Office).
Reservations: call 25 222210 or contact them via their Facebook page.
Limassol: Recommended Day Trips & Experiences
Explore More: Food Guides
7 Best Paphos Restaurants: Tips from a Local Expat
Best Restaurants in Limassol: A Guide by a Local Expat
Cyprus Bucket List 2023: The Beach Bars and Restaurants in Cyprus
Explore More: Sights
What to Do and See in Limassol, Cyprus
15+ Fabulous Things to Do & See in Paphos
Cyprus Wineries & Wine Tasting Experiences
Hiking in the Avakas Gorge, Paphos (Cyprus)
Baths of Adonis in Paphos, Cyprus
A Day Trip to Paphos ZOO, Cyprus
The Hidden Gem in Paphos: Agios Georgios
Explore More: Travel Guides
Cyprus Bucket List – Best Beaches to Soak up Sun in Cyprus
Local's Guide to Coral Bay (Peyia) for 2023
Driving in Cyprus: The Complete Guide by a Local Expat
Best Instagram Locations in Cyprus
Cyprus Bucket List: Things to Do in Cyprus with Kids
The Best Time to Visit Cyprus – Month by Month Guide
A Guide by a Local: How to Spend a Day in Kato Paphos, Cyprus
Cyprus Travel Planning Guide
cheap flights to CYPRUS
KIWI.COM – find the best deals on flights to Cyprus from all available airlines, all in one place! You can also set up price alerts, so you will be the first to know when the price for your dates drops.
BEST HOTELS IN CYPRUS
BOOKING.COM – I have used booking.com for years for stays in Cyprus and abroad. They have very reliable guest reviews and a super easy booking process. Check out some of my favourite hotel stays here.
CAR RENTAL IN CYPRUS
DISCOVER CARS – this award-winning price comparison website will source car rental quotes from local and international companies, giving you the best price for your car rental in Cyprus. Don't forget to check my guide about driving in Cyprus to stay safe on the roads!
TOURS & EXPERIENCES
GET YOUR GUIDE – find local day trips, food tours, tickets to monuments and much more on this popular travel platform offering unique travel experiences in Cyprus.
QUAD BIKE, BIKE & SCOOTER RENTALS
BIKES BOOKING – book bikes, motorcycles, scooters or quad bikes all from one place!
Disclaimer: This post contains affiliate links – if you decide to book using one of the links, I will earn a small commission that helps me run this site. This is at no extra cost to you.