If fairy tales were real, they would take place at Euphoria Art Land, near Limassol in Cyprus.
A magical landscape filled with intricate mosaic art, stunning scenic gardens filled with beautiful flowers and architecture that even Gaudi would be jealous of.
Welcome to an art wonderland where nature and art create a symphony of delightful paradise so vibrant and beautiful, it's hard to believe it's real. The best-kept secret in Cyprus is now yours to explore!
Welcome to Euphoria Art Land
The story of Euphoria Art Land goes much deeper than pretty mosaic covered houses & exotic gardens.
The project relied on recycled materials to be re-purposed as art, on help of volunteers to work on the extensive mosaics that stretch all the way to the outside fence and imported gorgeous original art pieces and furniture from places like India, Bali or Mexico.
The project took 6 years to complete and the immaculate attention to detail and heart that was put into getting this vision alive is visible in every corner.
The money generated from the project is used for its maintenance and for good causes – it goes towards supporting unprivileged children providing them with education options and support.
All a vision of artist Anthos Myrianthous who with the help of volunteers and partner turned this land into a piece of art, while respecting nature and using recycled materials to bring his vision to life.
The project consists of three unique houses embracing organic architecture, two of them with balconies and each with it's individual multicultural characteristic and exotic vibes.
The unique location in the middle of nature and away from city noises makes Euphoria the ideal place to reconnect with nature, reinvigorate and recharge your senses.
The impressive main courtyard leads to the entrance to all the houses with a small door to enter the Euphoria gardens and lounge. Each of the houses has been designed using bio-climatic architecture so they offer a safe haven from the hot summer sun.
Even though I was staying in the Earth House, I was lucky enough to get a glimpse of the other two houses which were simply breathtaking – and I can't wait to share all of them in the next blog post.
Euphoria Art Land will take your breath away and make you feel like you never want to leave. I certainly didn't.
Thank you Anthos and Markos for an unforgettable experience. This is by far the most beautiful and special place I've ever stayed in.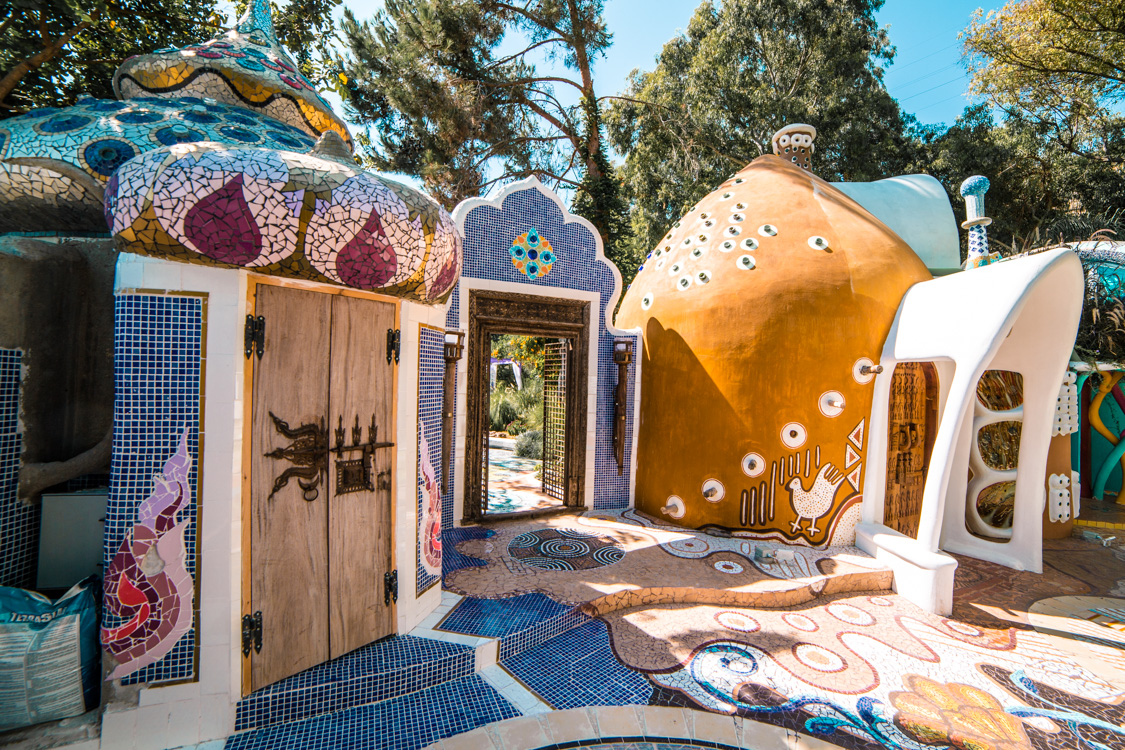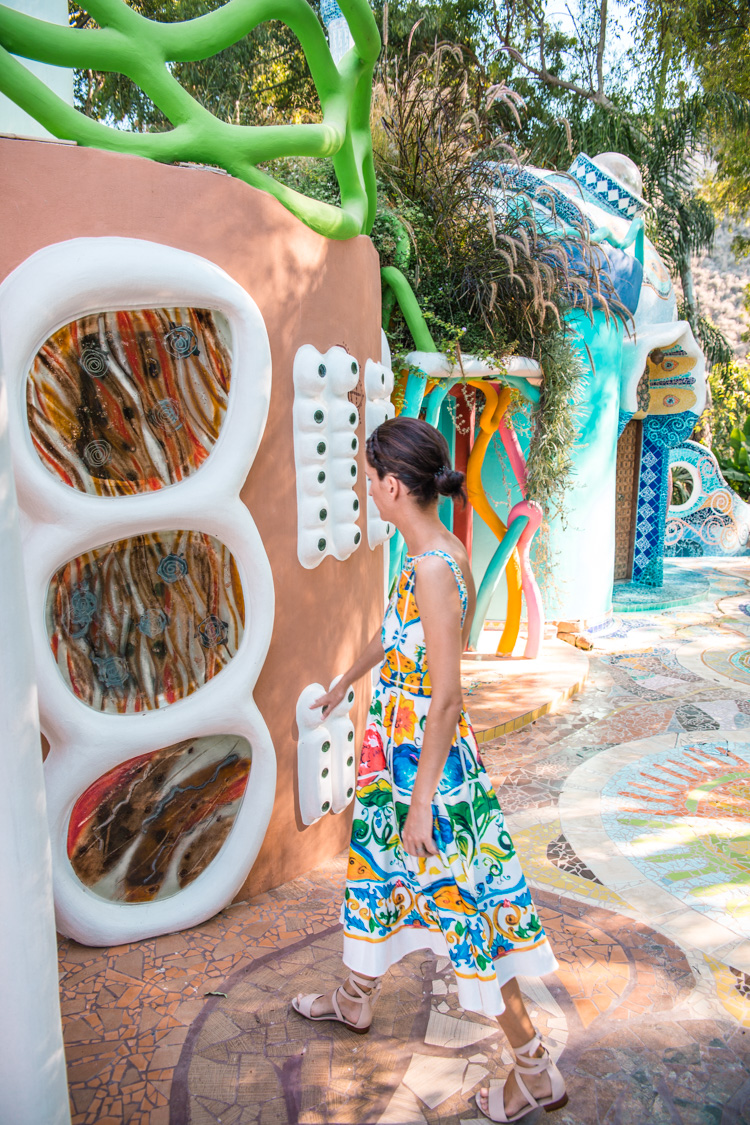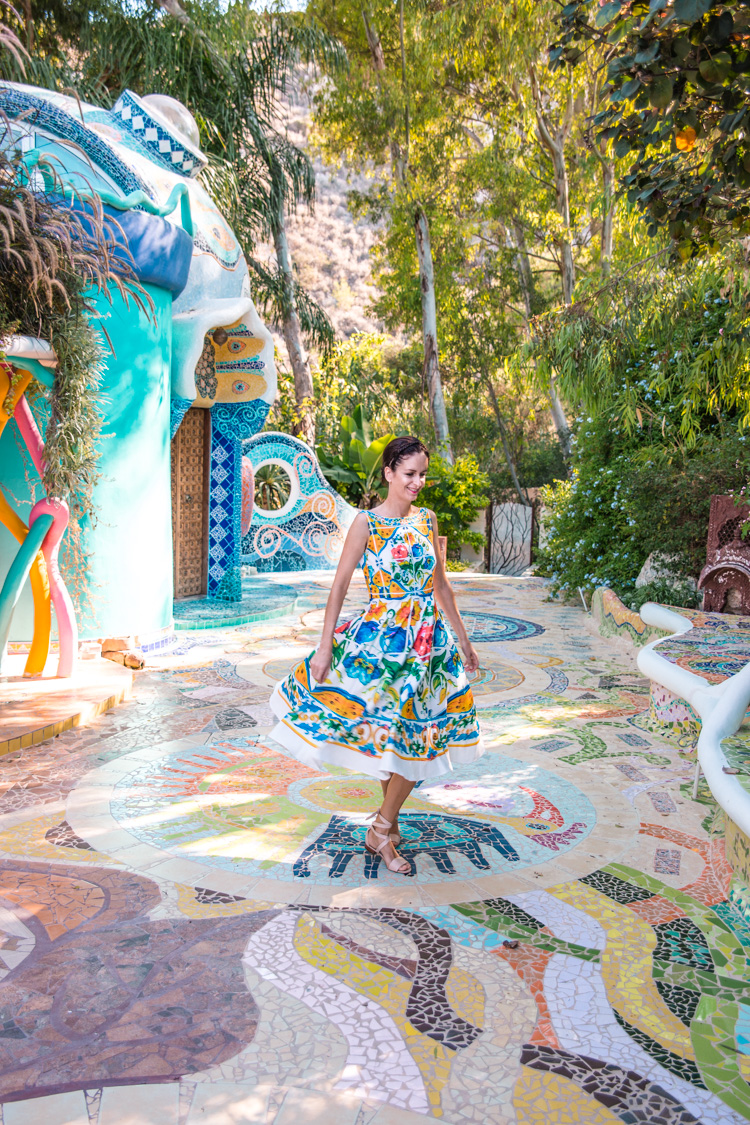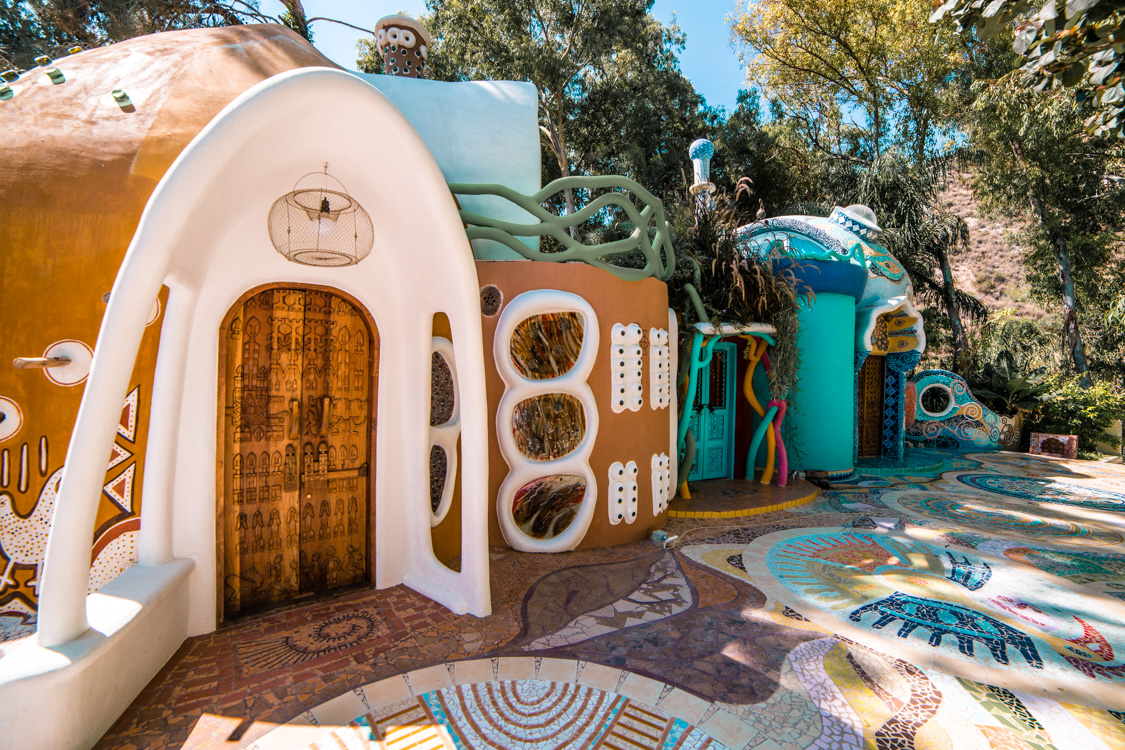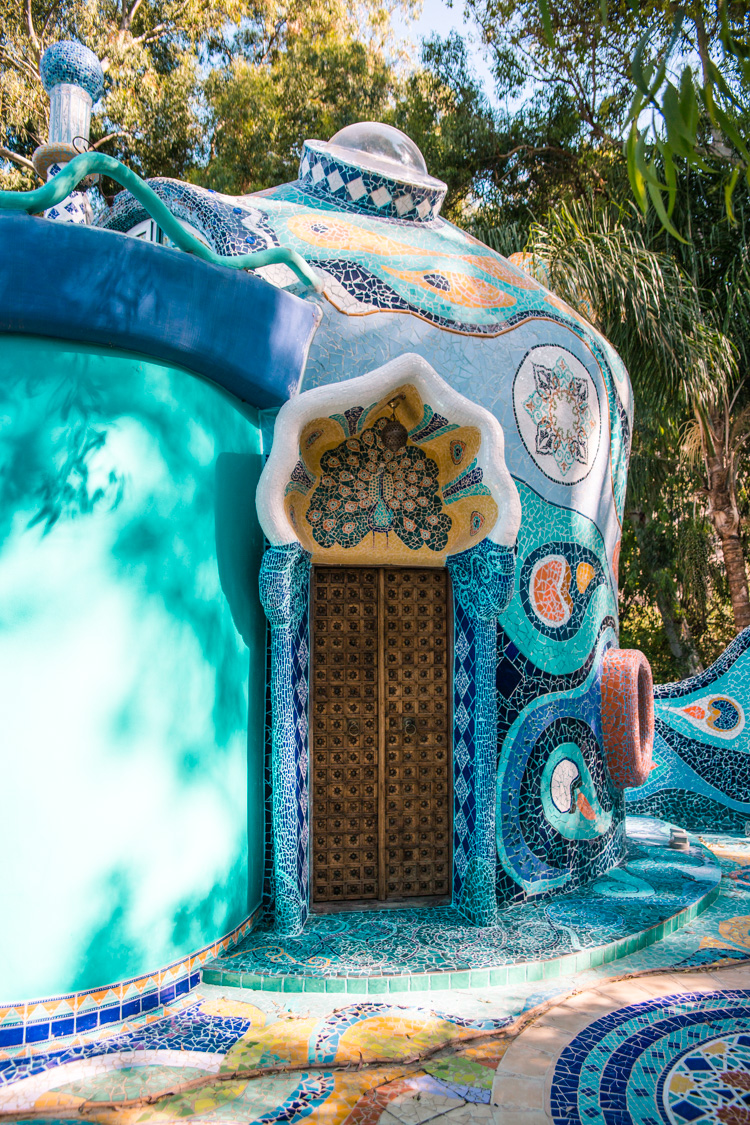 The Earth House
The Earth House is inspired by Ethiopian and African themes and combines natural organic elements with modern art. The intricate carved details in the wooden doors lead to a cozy house with seating area, bathroom, small kitchen and a loft with bed. There is also a small storage space for clothing and large balcony overlooking the intricate mosaic pathways and garden.
The house features a smaller bed (but comfortable enough for two people) and lots of glass details that will put on a light show as soon as the morning sun hits the walls.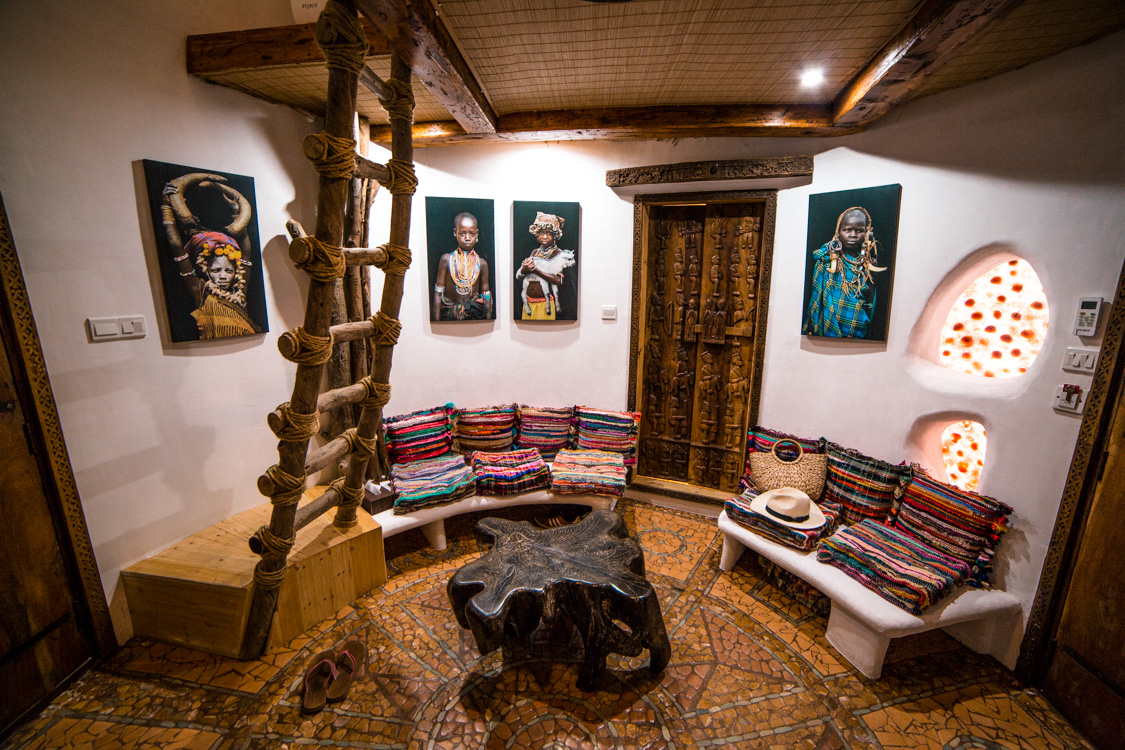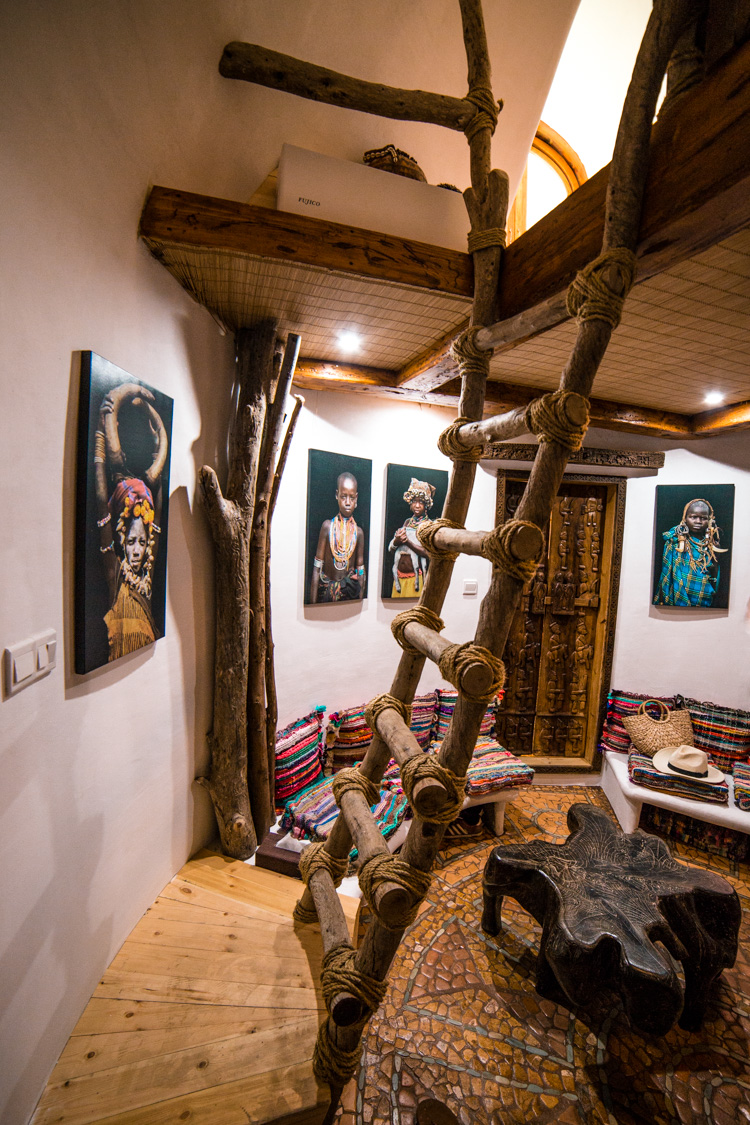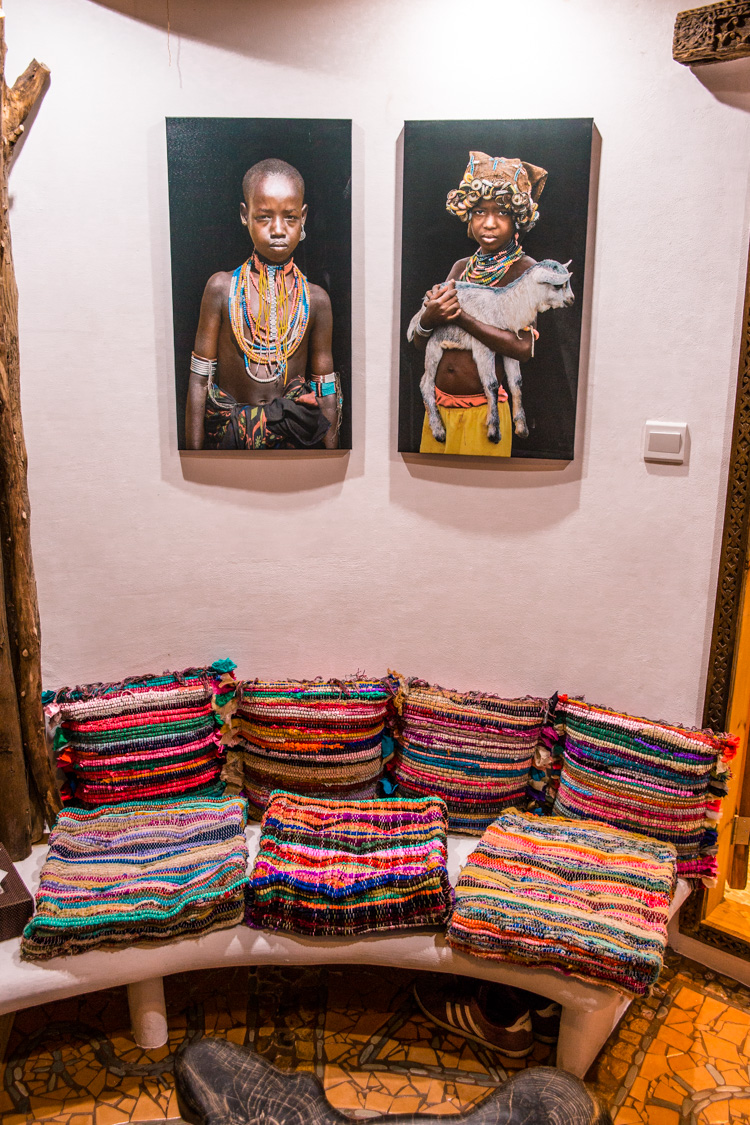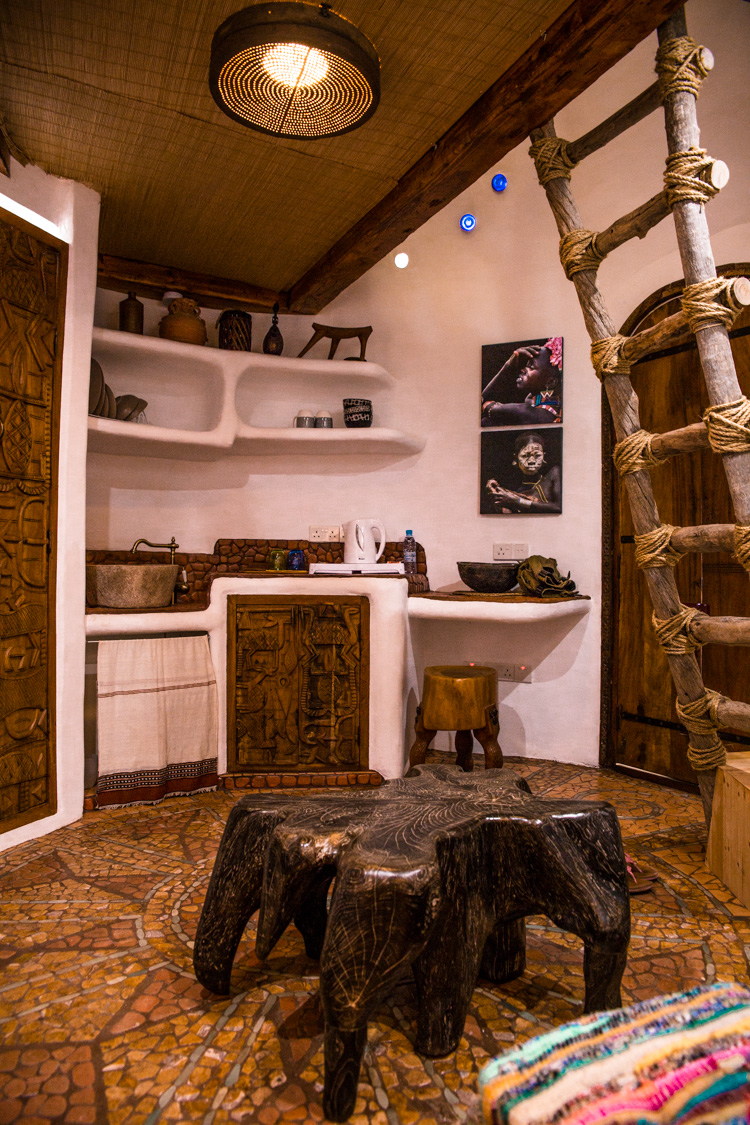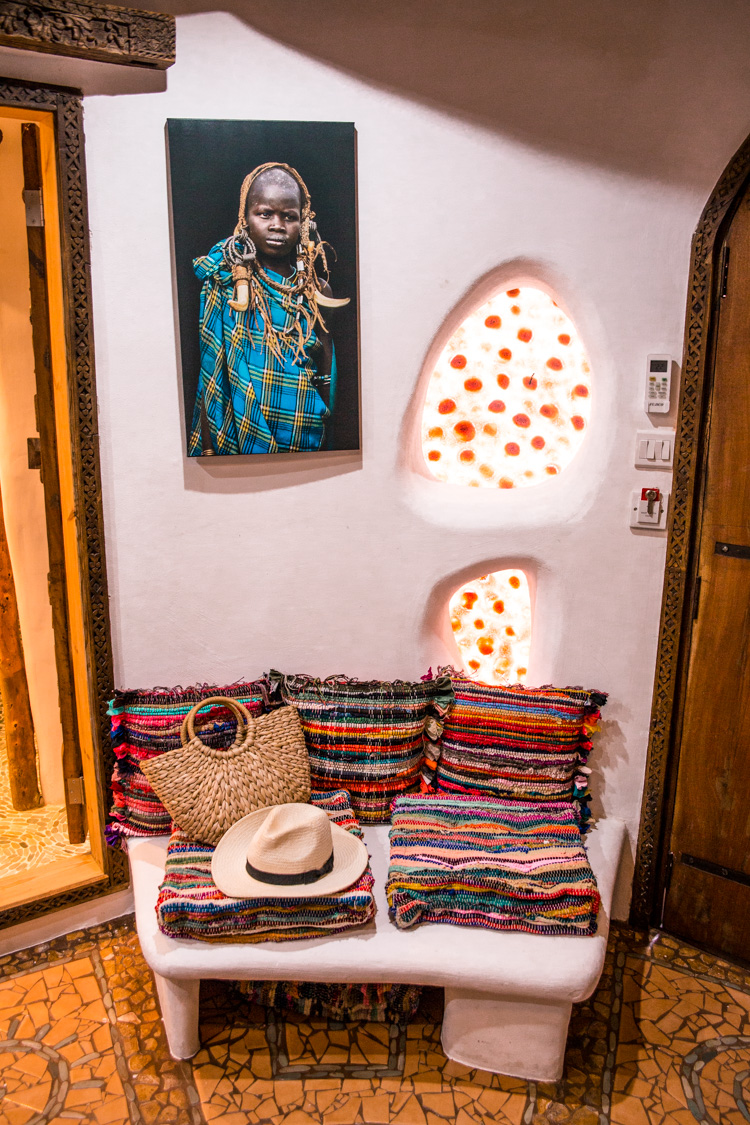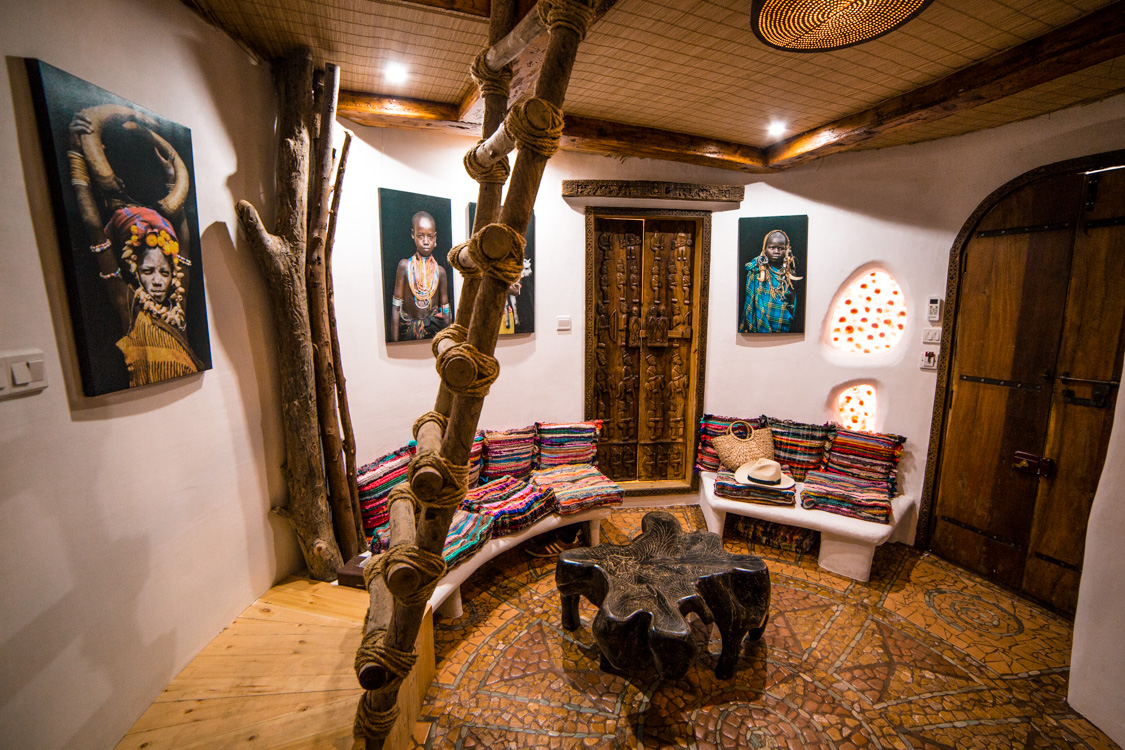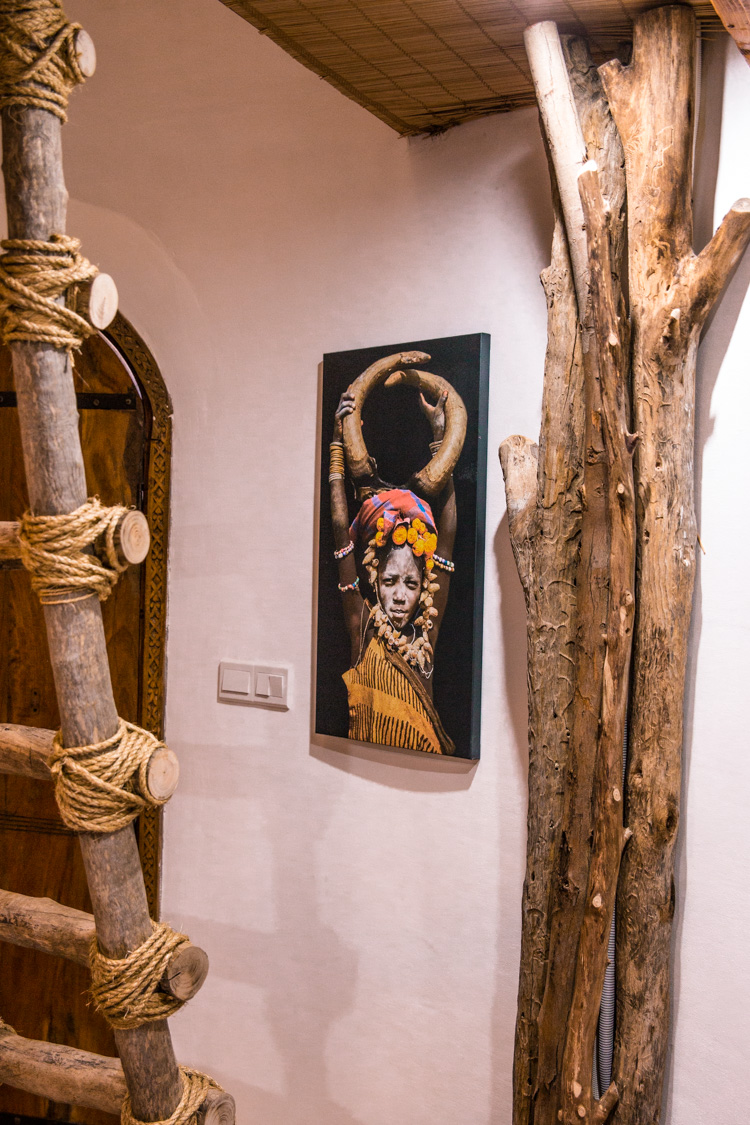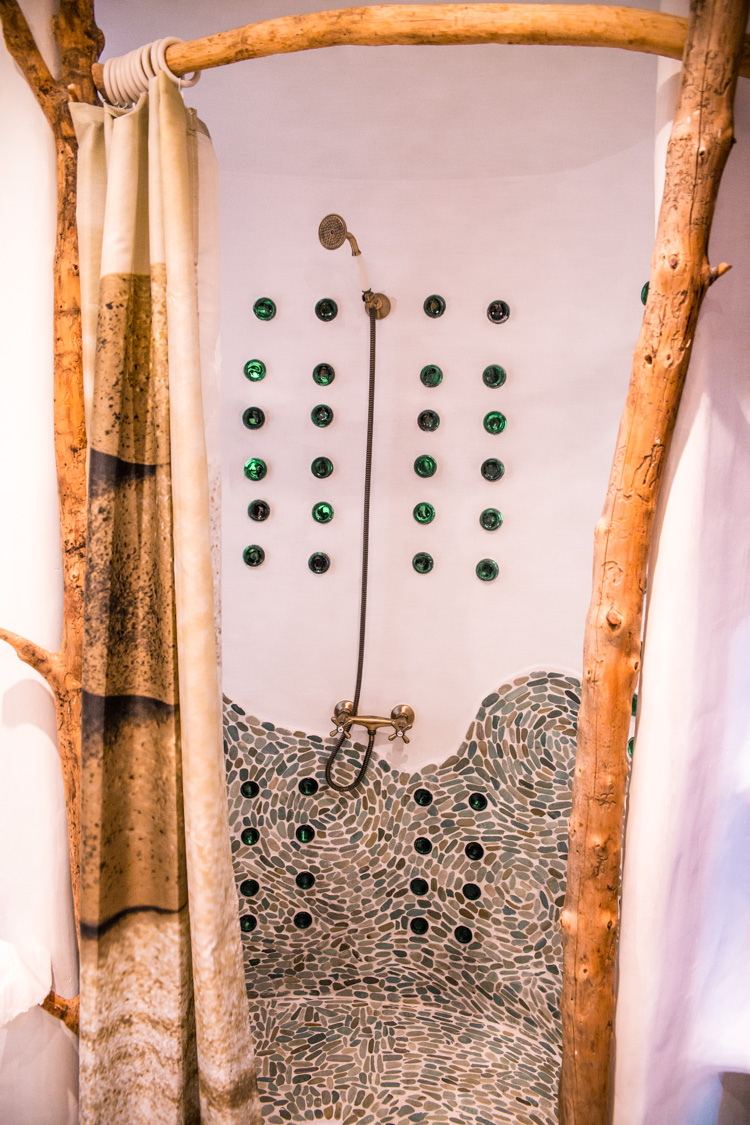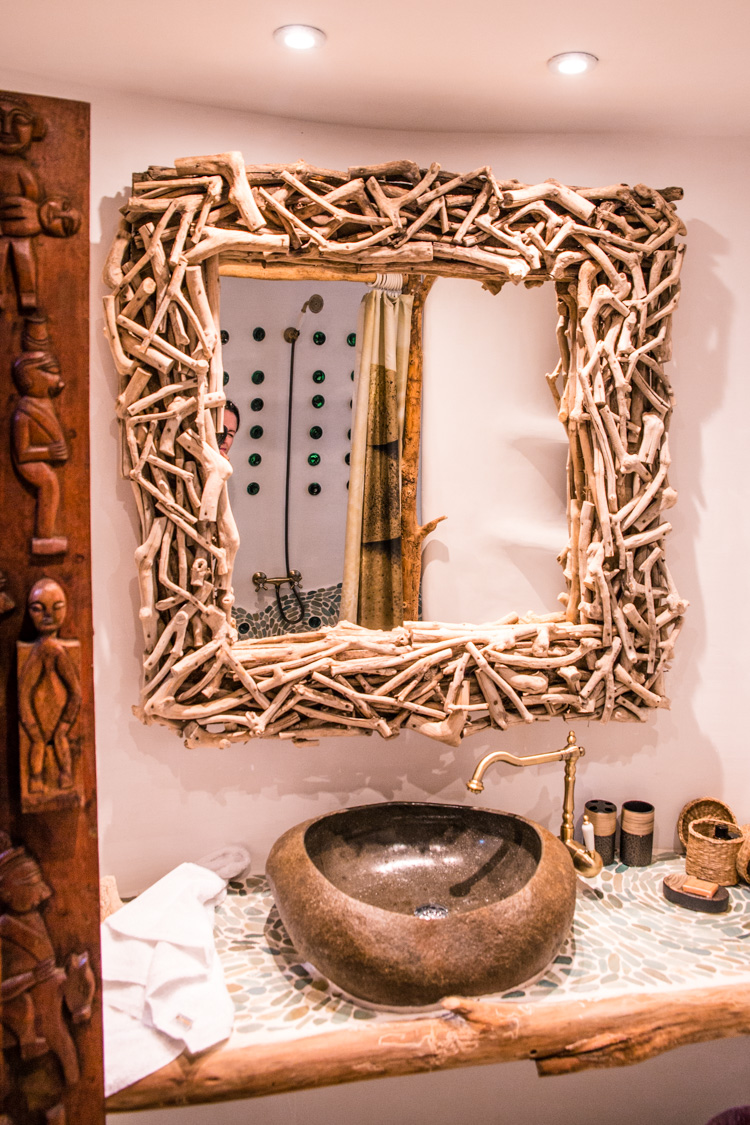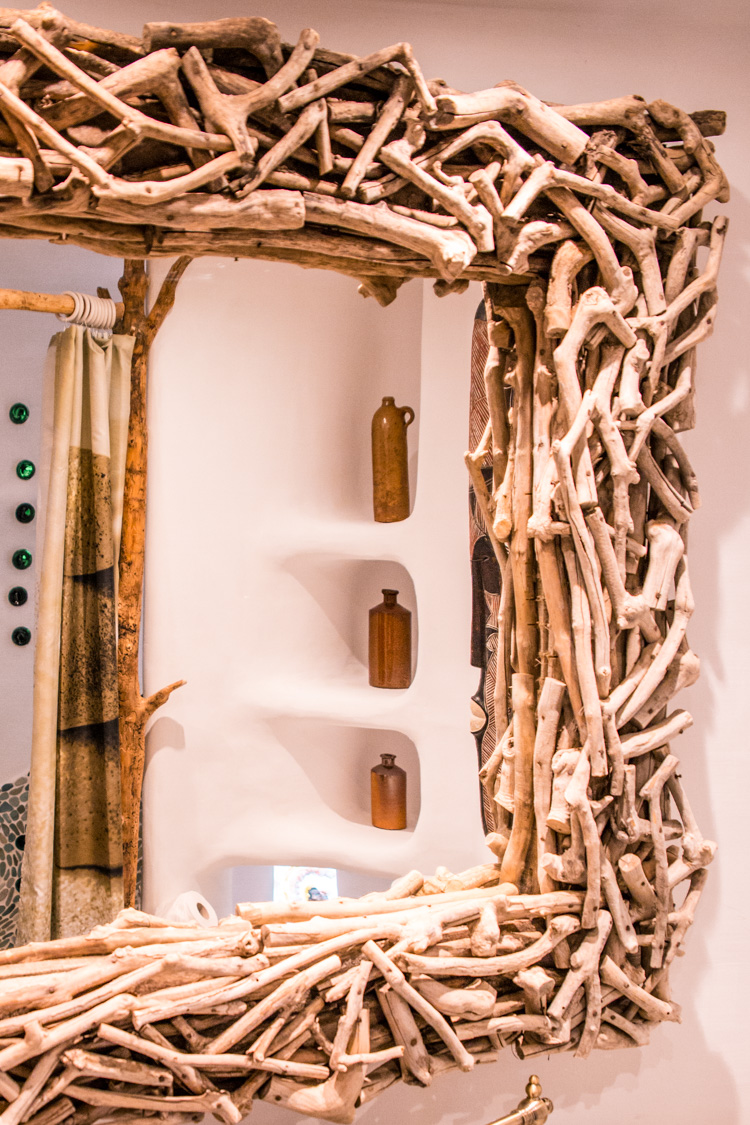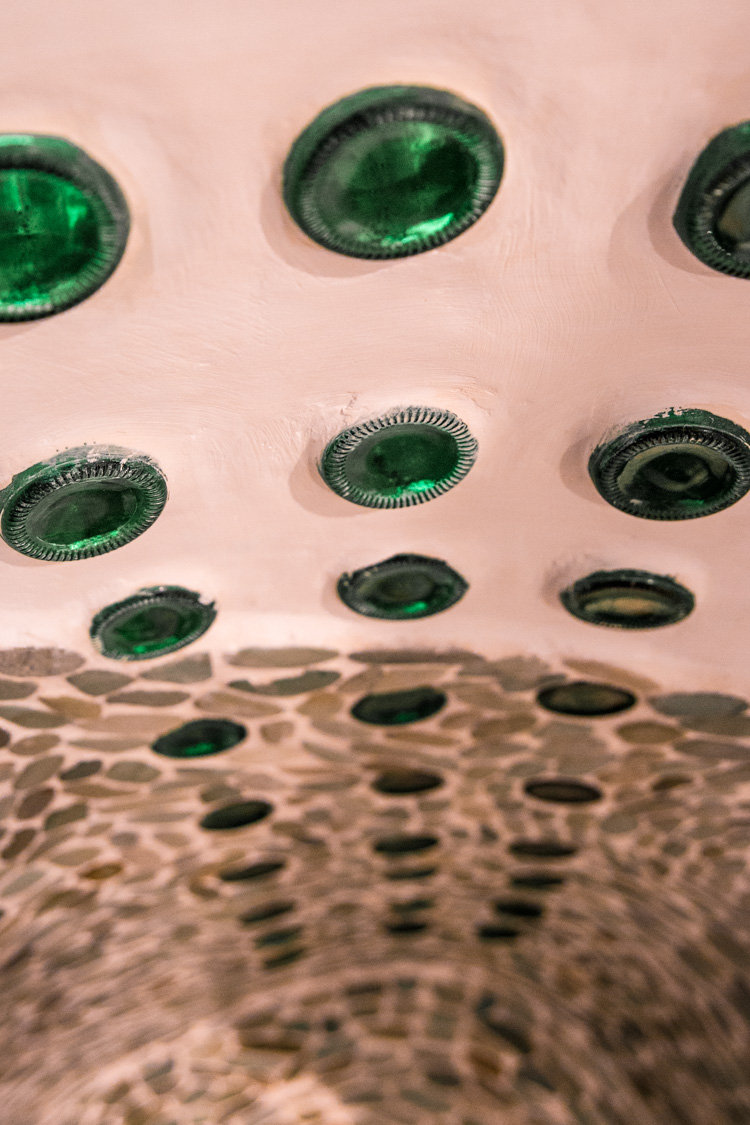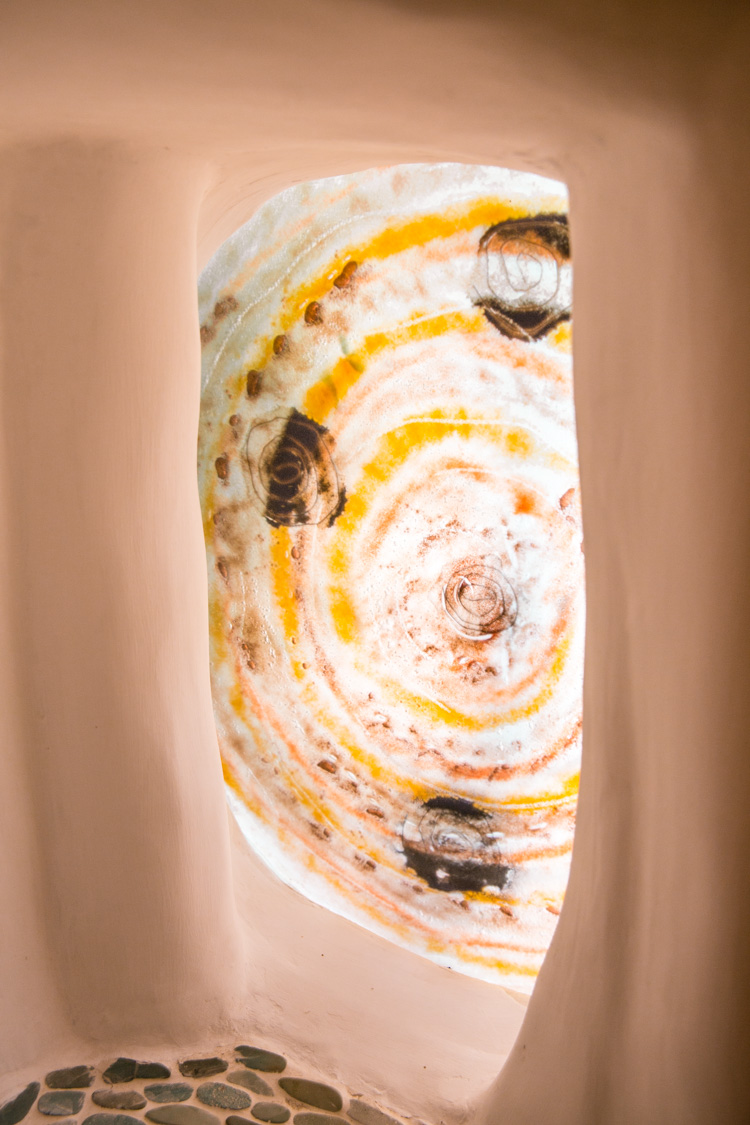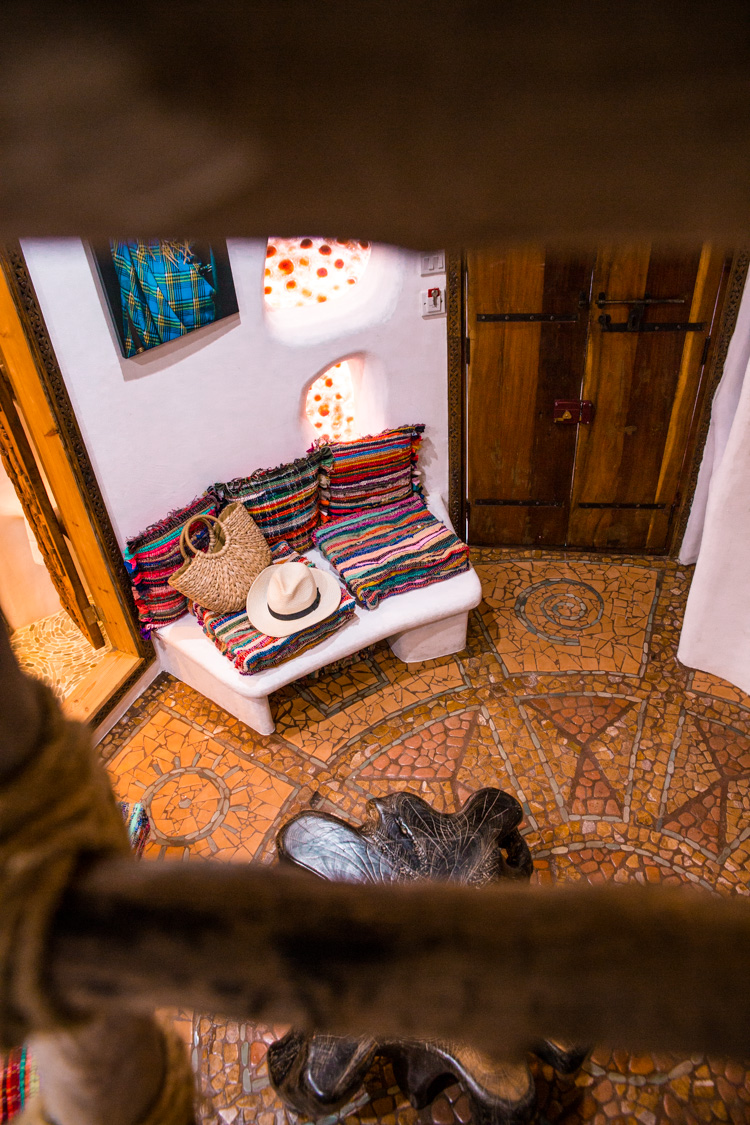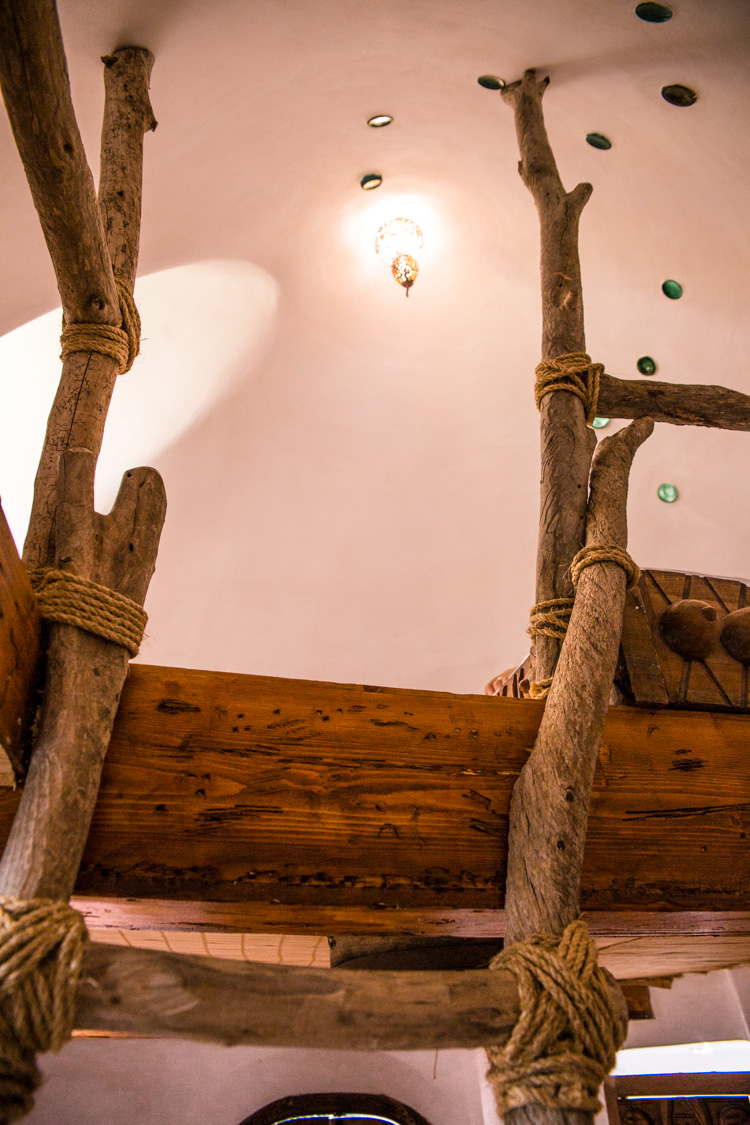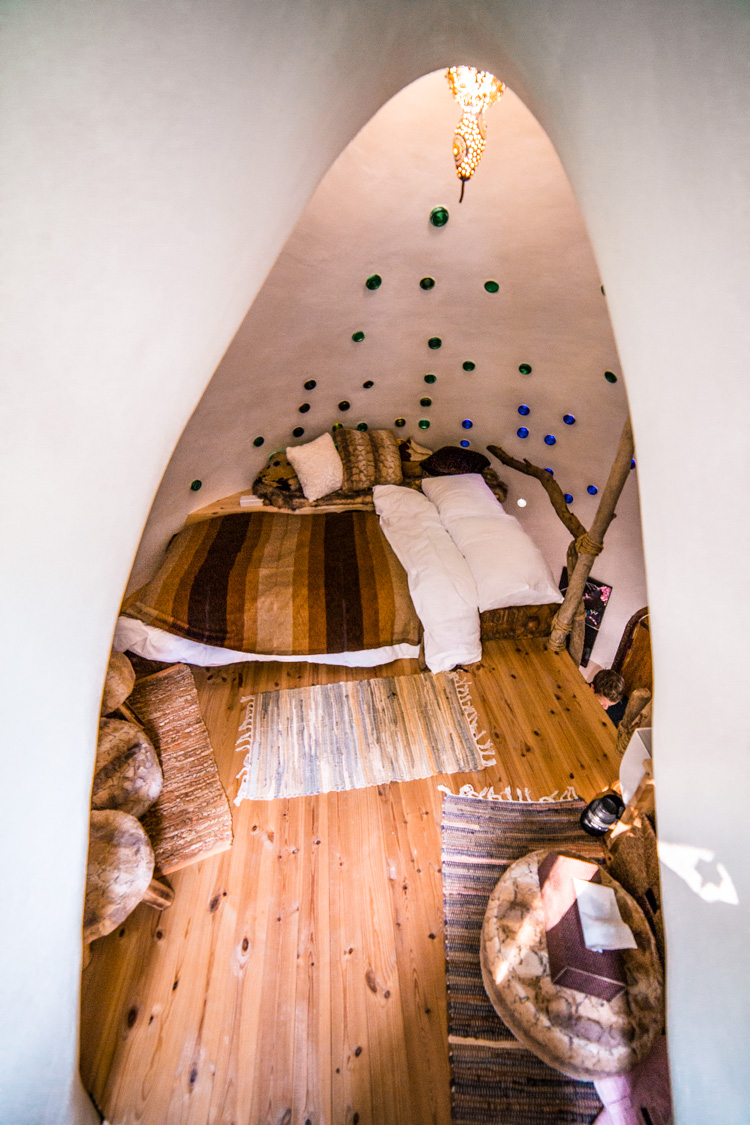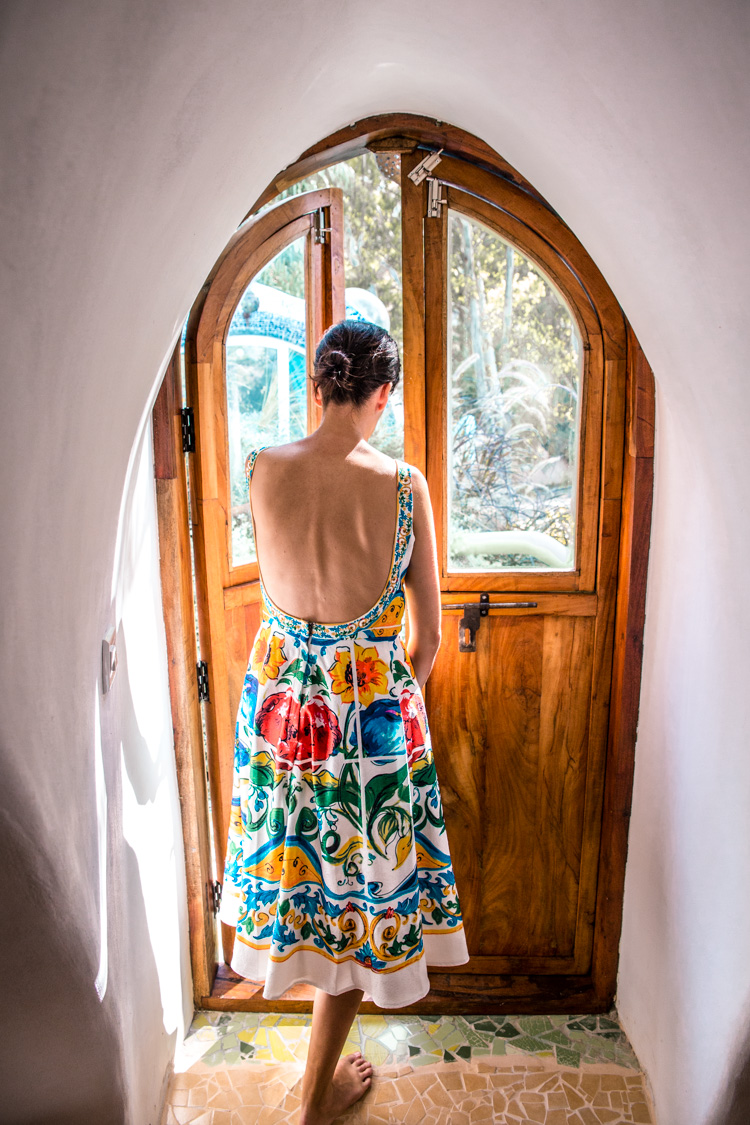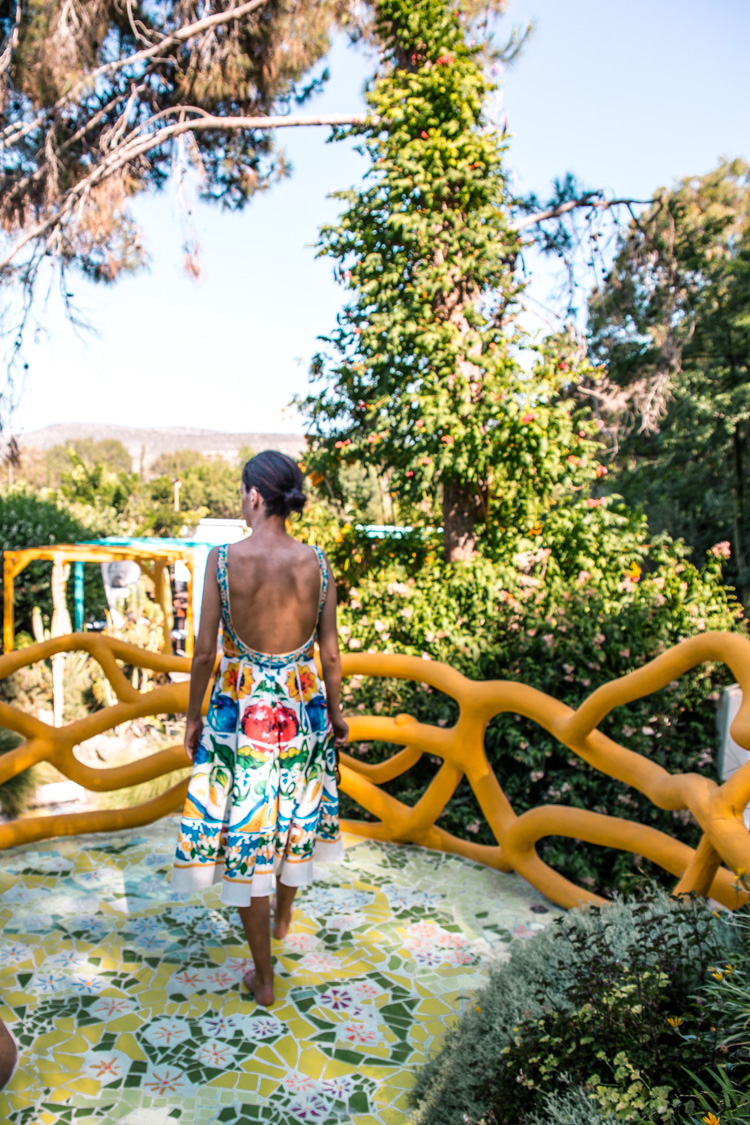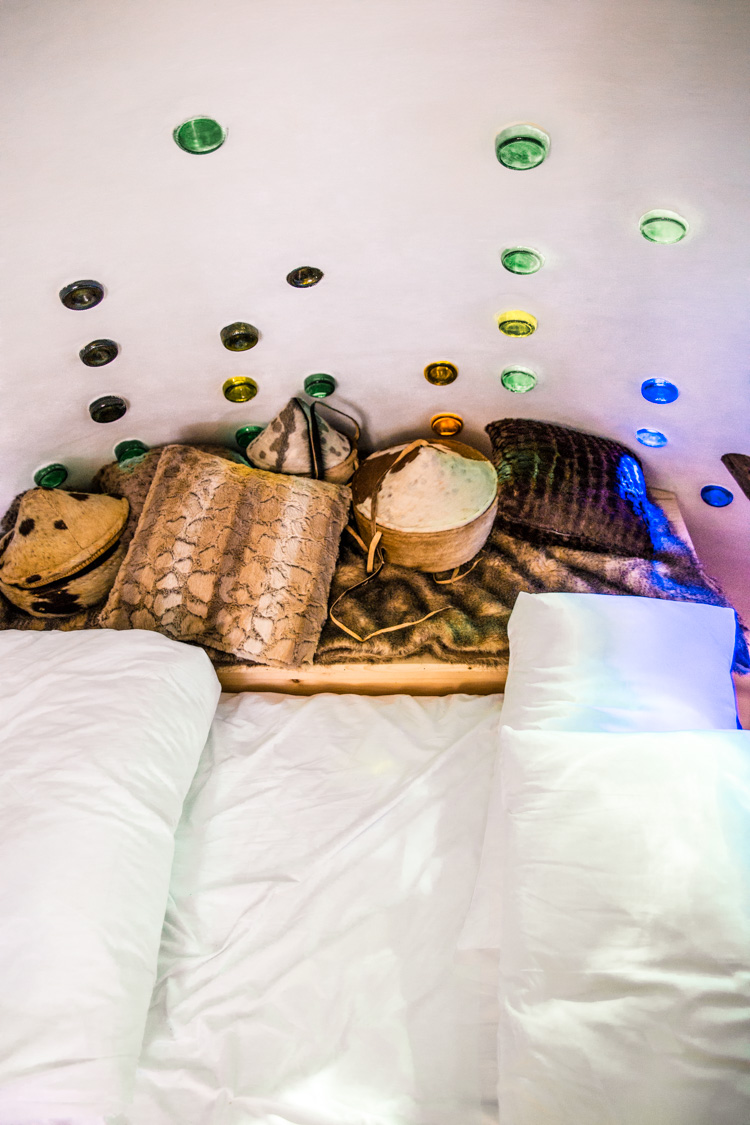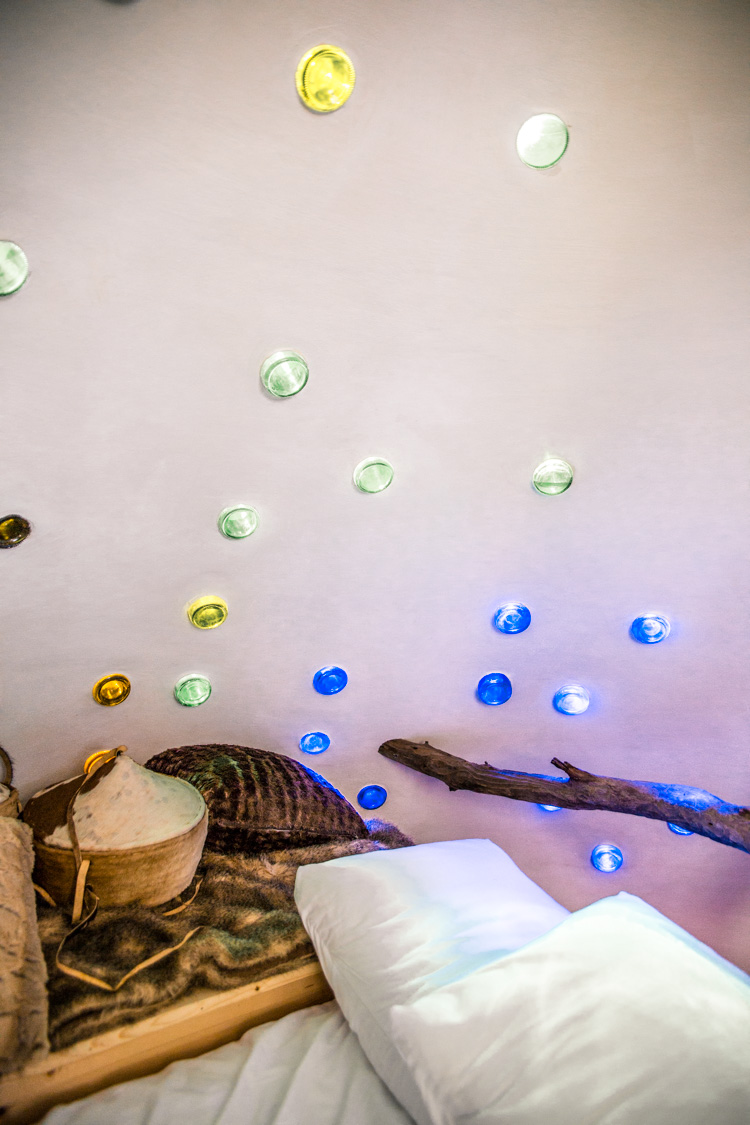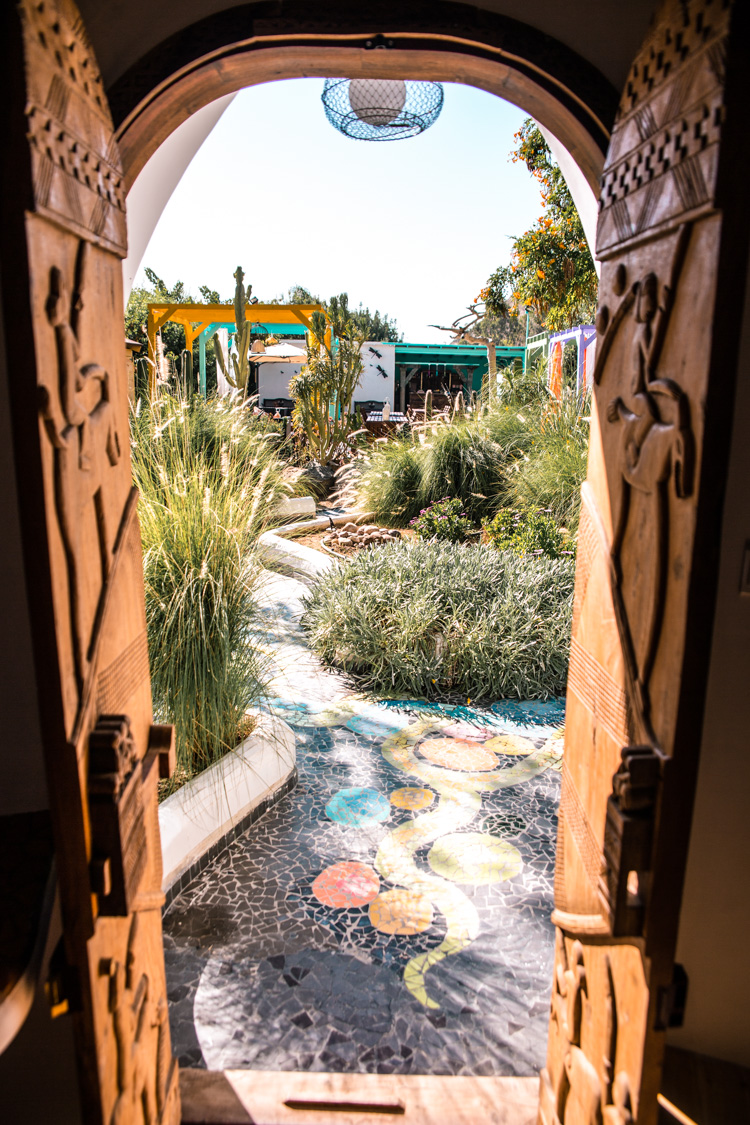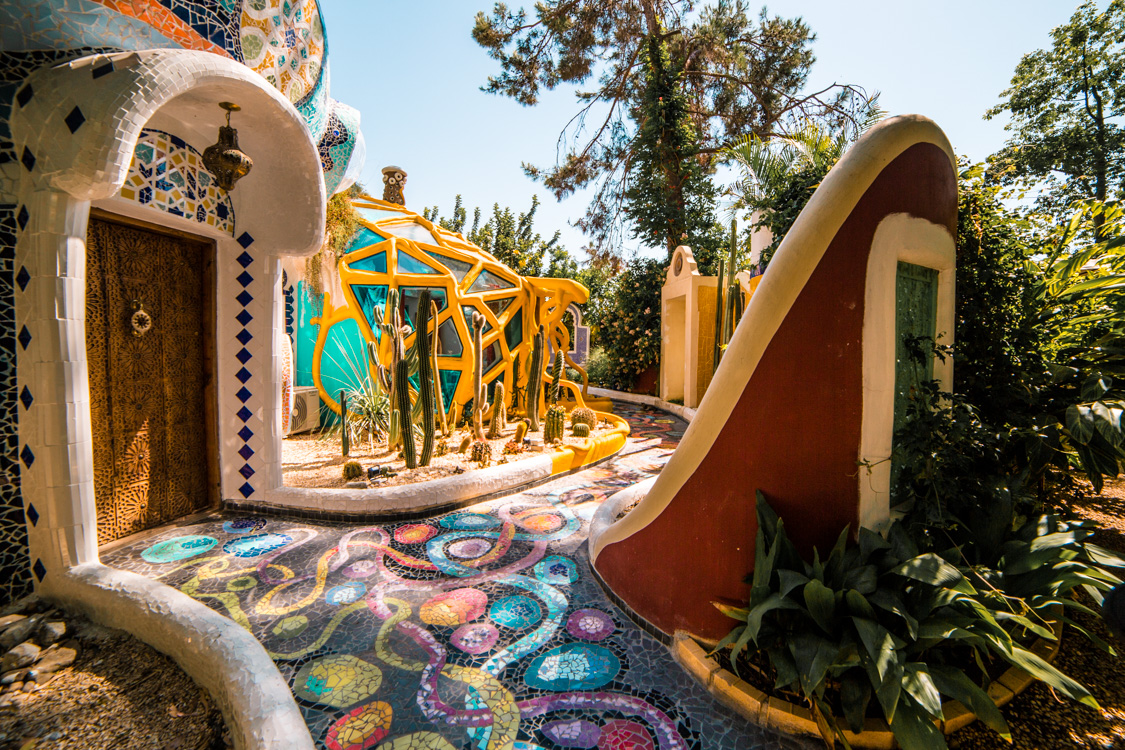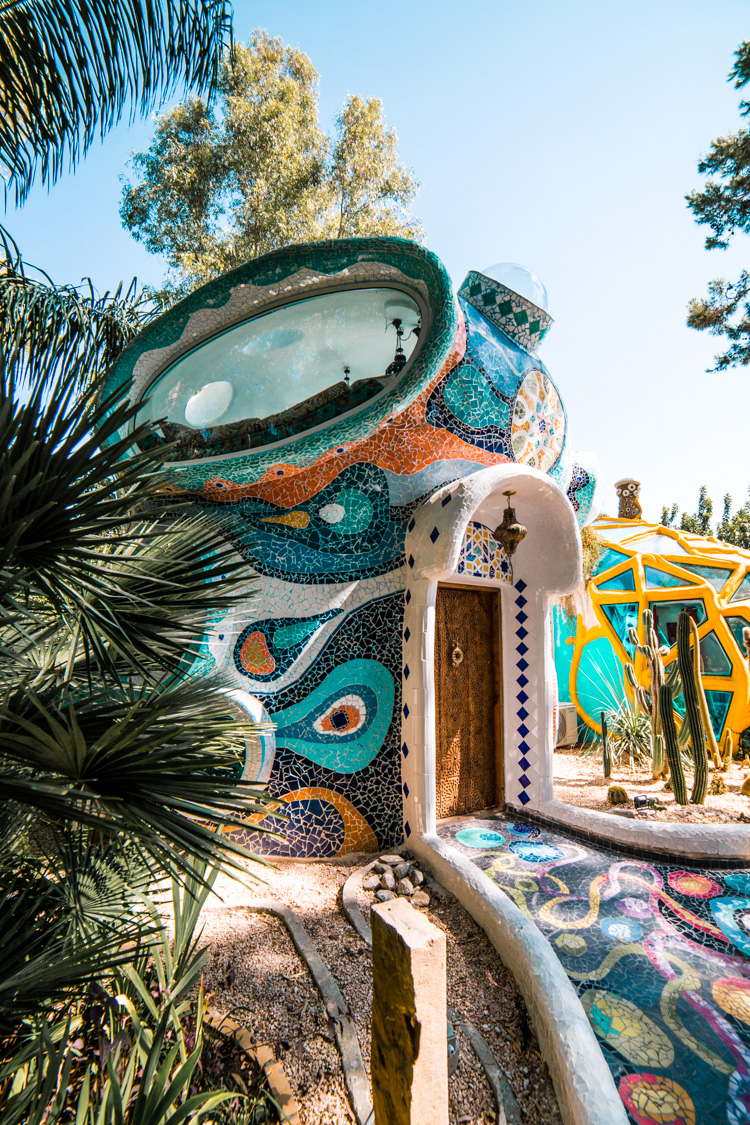 … to be continued…
Next time – photos from Colour House and Blue House, plus tour of the gardens and the Euphoria Lounge!
Directions & Details
where to book – Book your stay on airbnb – Earth House book here – Colour House book here and Blue House book here. Reservations are not accepted by phone or email as far as I know.
prices – Earth House 100 eur per night, Colour House 220 eur per night and Colour House 230 eur per night. Breakfast is available at 15 eur per person.
directions – on the highway right after Limassol, take the Moni village exit and at the T junction of B1 turn left. Follow the road which leads under the highway until you see a petrol station on your left side. Right after that there is a not very visible turn right which leads under a bridge (doesn't look like a completed road). Follow that road until you come to a T junction with a dead end road sign on the left – turn towards the dead end road and that's where you find Euphoria Art Land. Map with location and contact details is available on their website.
facilities – the houses are accessible to guests only but can be seen from Euphoria Lounge which is open daily (except Mondays) from 5pm until 11pm. Please call 97743042 for reservations. If you follow their Facebook page, you will see updates about options for treatments and therapies available to book during your stay.