Tombs of the Kings. Mentioned in every single tourist and travel guide. What's the big deal?
Well, this was my fifth visit, so I guess that would make me an expert, right? Just to make it clear: wandering around ancient graveyards is not how I normally spend my free time.
This Unesco World Heritage site is actually a pretty cool place.
If you consider that in Paphos (Cyprus) there are virtually no green parks, this is as close as you can get.
Especially in spring, which is my favourite time to visit. There are literally no tourists, all the plants and flowers are starting to bloom and all you hear in the background is just waves crashing against the rocks.
As you walk through this almost desert-like landscape you will uncover underground tombs and chambers from the Hellenistic and Roman period. Despite the name, no kings were buried here (just some rich people and high-ranking officials).
Some sources claim the name comes from the majestic and impressive appearance of the tombs. Most of them are rather large and easily accessible, the biggest one being number 3 (if I remember correctly).
Shame there is very little information about the owners or history behind this place. The displayed information only describes what you can see yourself – tombs, entrances and the number of chambers in each of them. Here is some practical information before you slide through the pictures:
Tombs of the Kings in Paphos
location: at the edge of Paphos, close to Elysium Hotel. The local bus stops next to it and it's well sign-posted.
opening times: April 16 – September 15, between 08:30 – 19:30 and September 16 – April 15, between 08:30 – 17:00
entrance fees: currently 2.50 eur
when to visit: spring or winter (on a sunny day). In summer its best to try very early morning or late afternoon (close to closing times)
how long to spend here: you will need probably around 40 minutes if you want to see each of the tombs and take a leisure walk around the area
refreshments and toilet: there is one vending machine in the area and toilets by the entrance. No restaurants or other means of refreshments. Bring your water with you.
As you walk in, you can continue straight down the road until you hit the big tombs, or take a walk around by turning to your left immediately after the first tomb.
As I mentioned, I visited plenty of times, but even now I discovered places and tombs I haven't seen before. This time of year, it looks rather spectacular. A dessert with blooming flowers, crashing waves and sun above your head.
Even if you're not interested in the tombs themselves, it is a rather stunning walk with outstanding scenery (just don't look back to check the city and massive KFC sign towering over it).
Safe to say, this place rocks. Literally!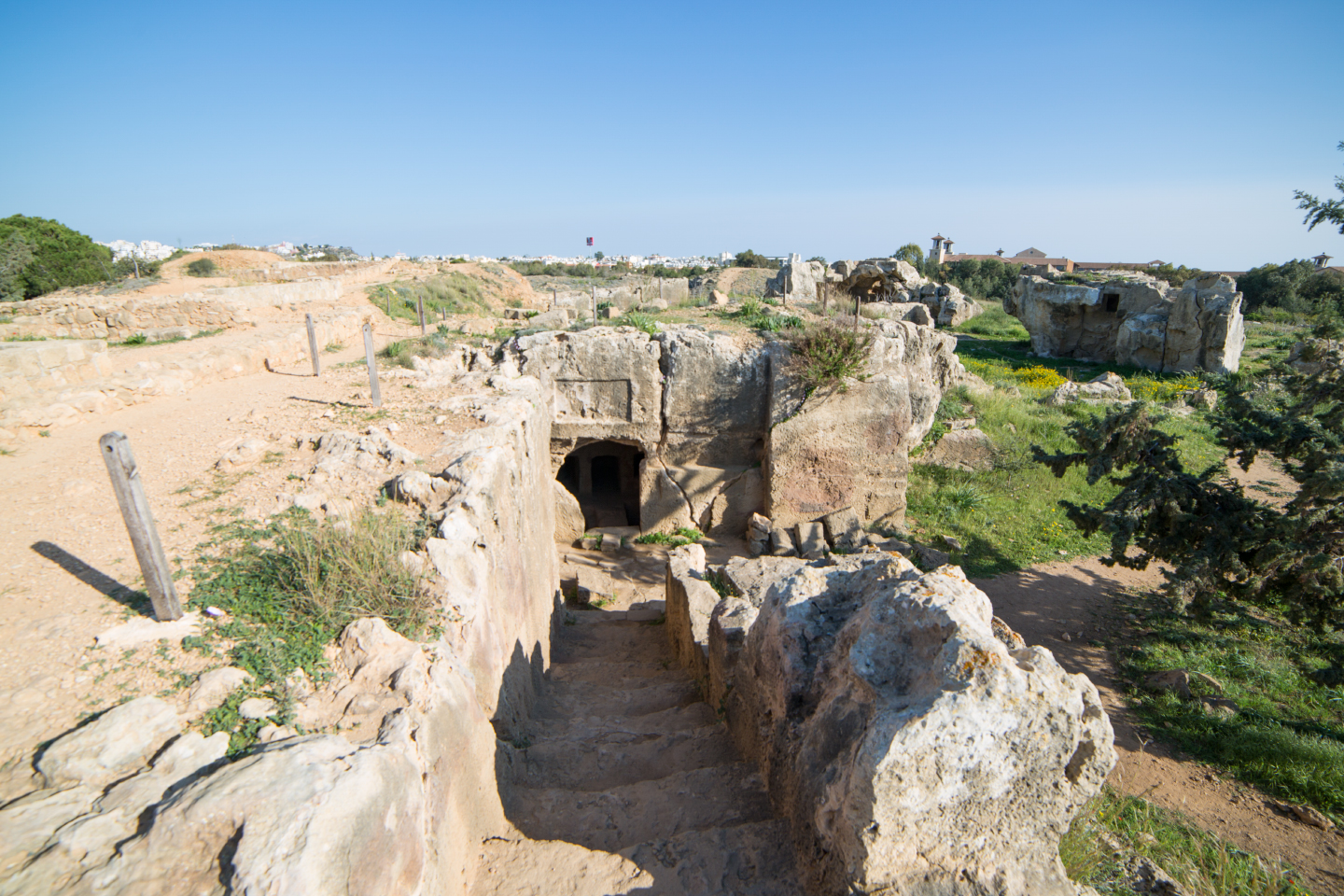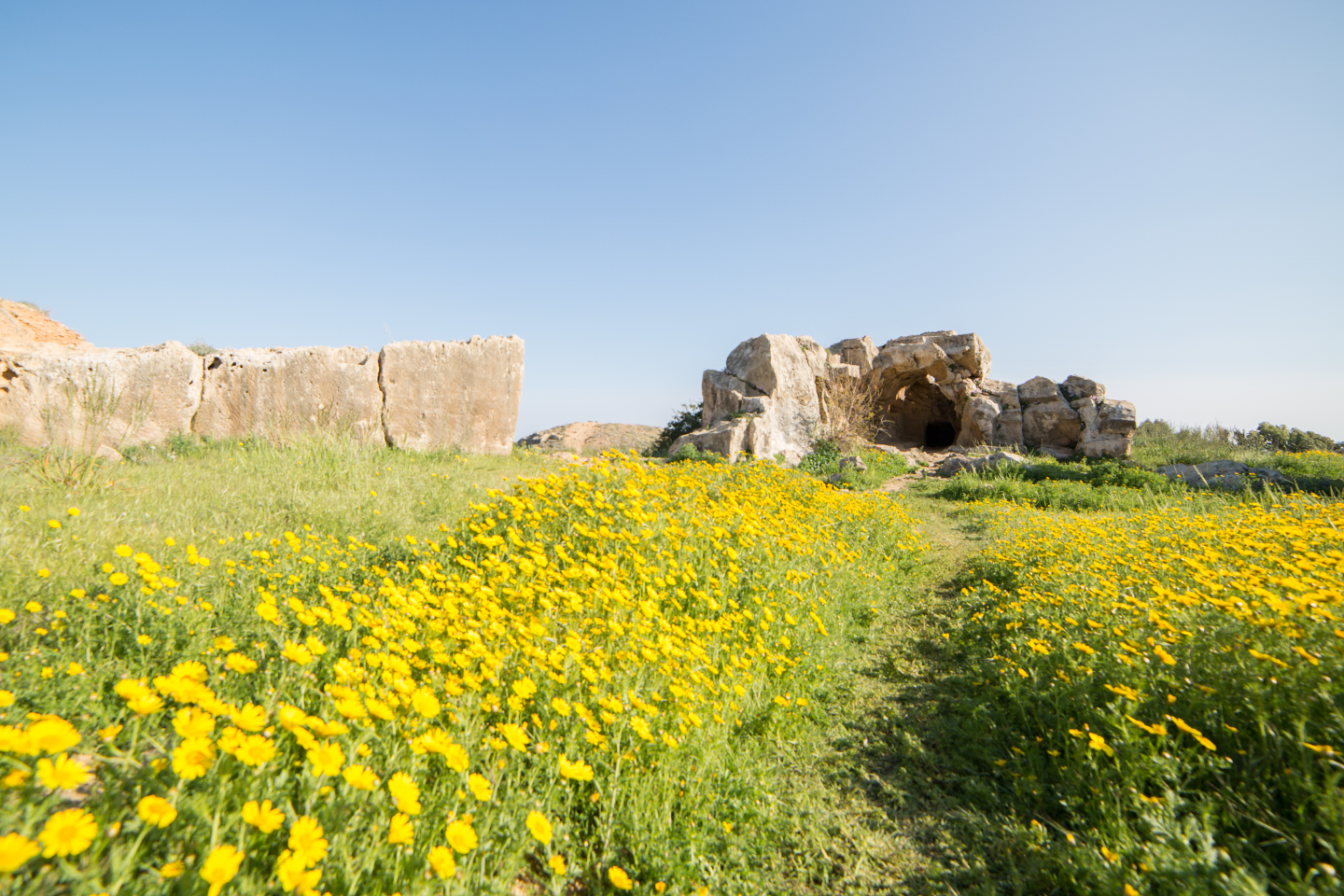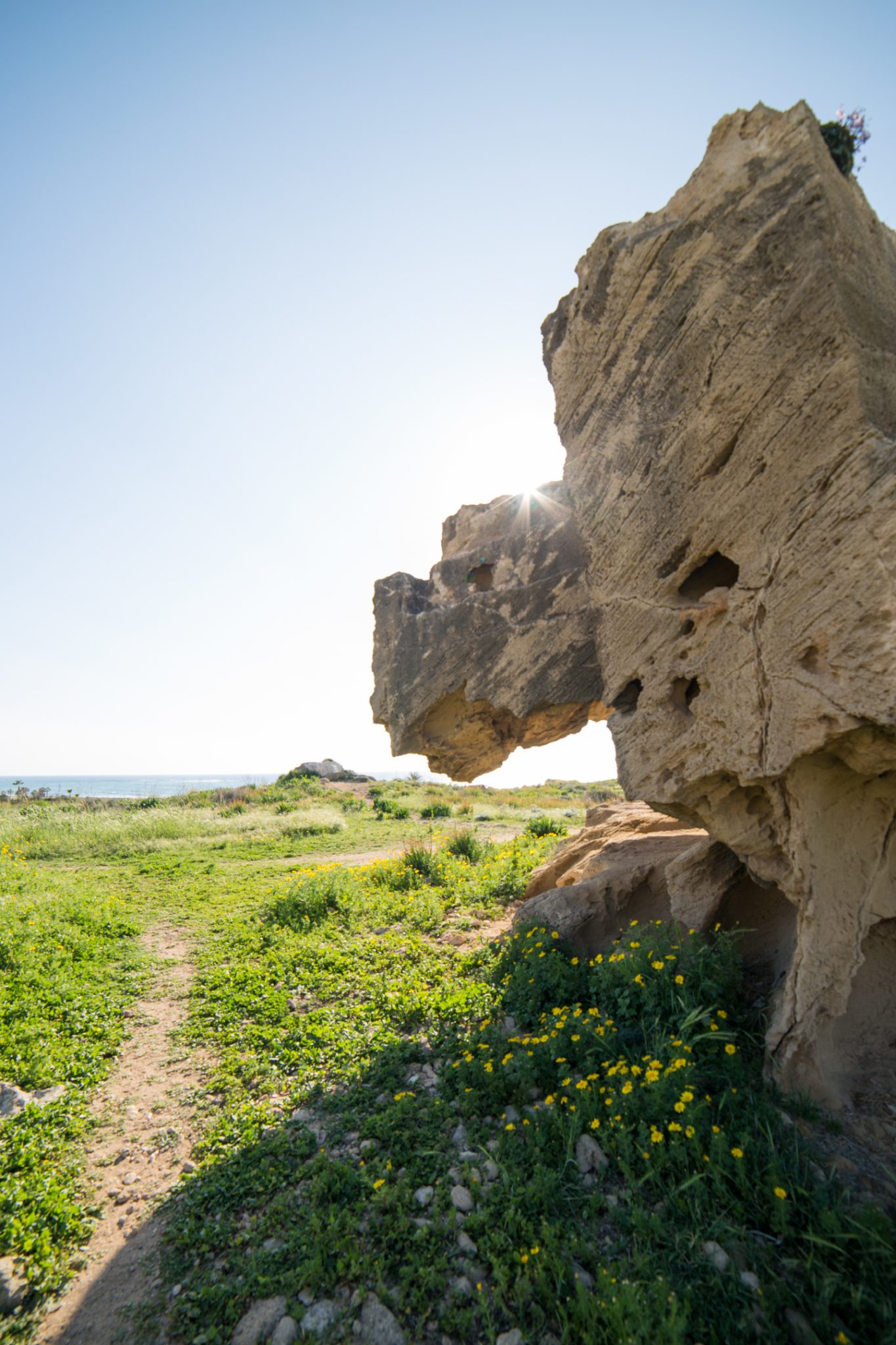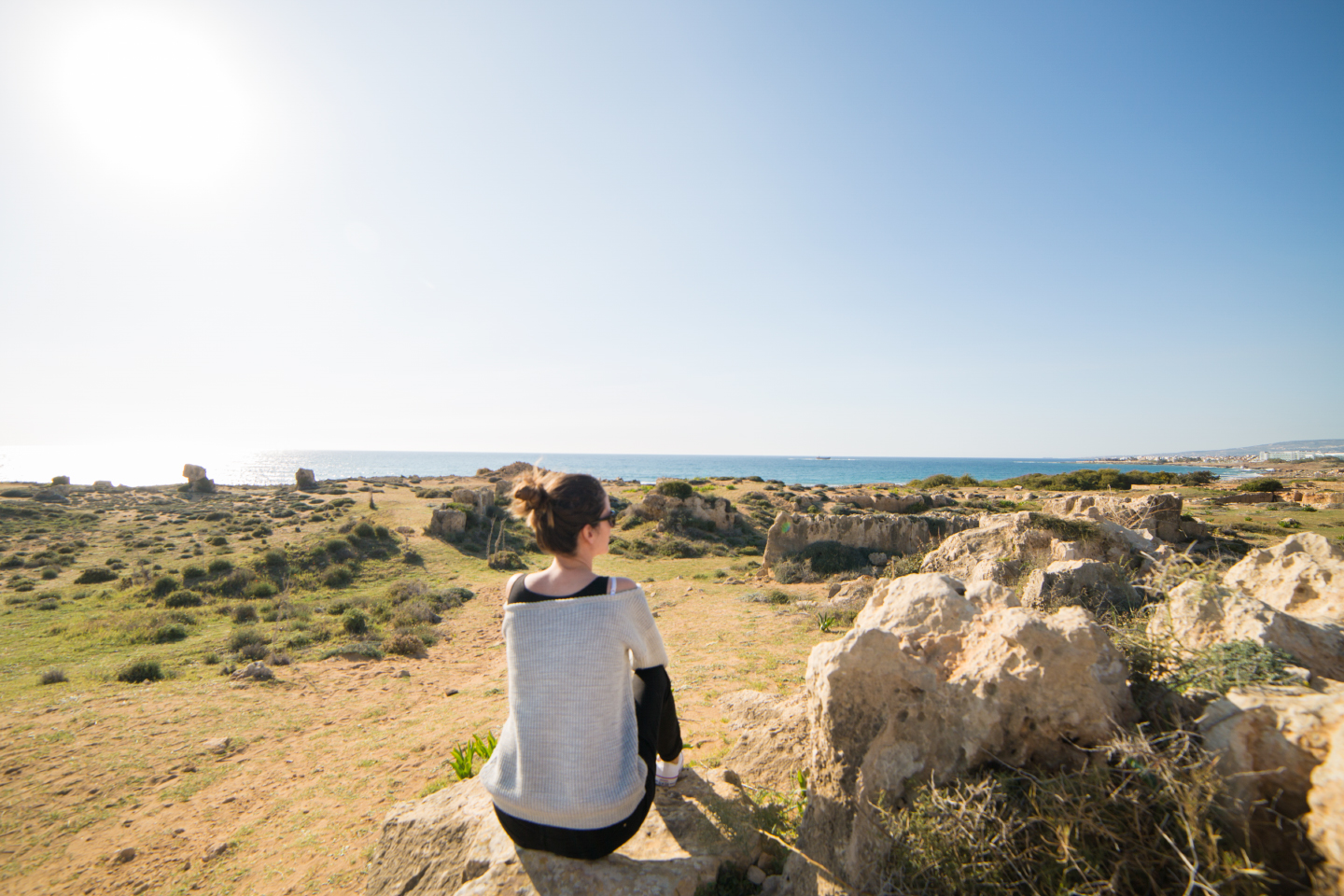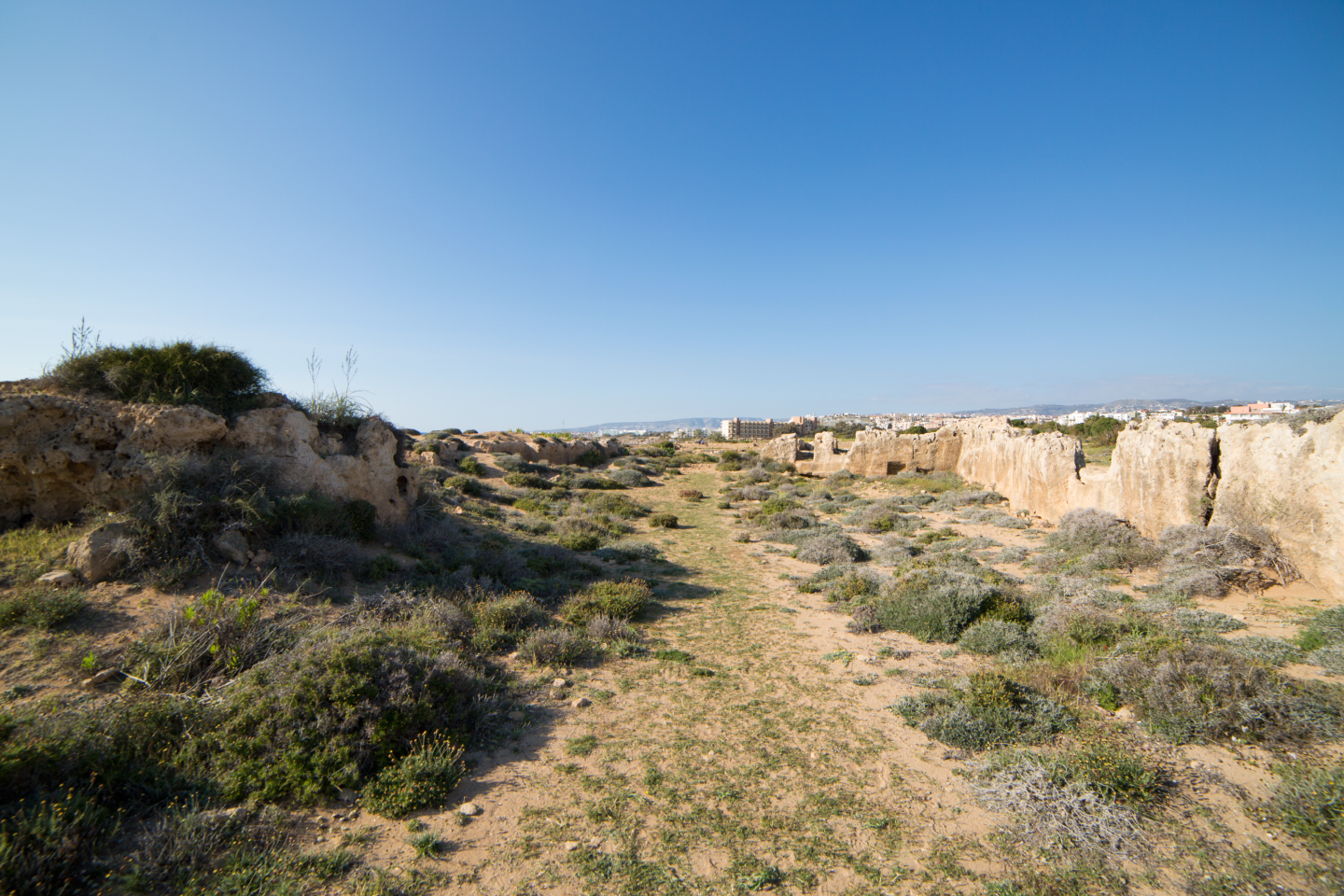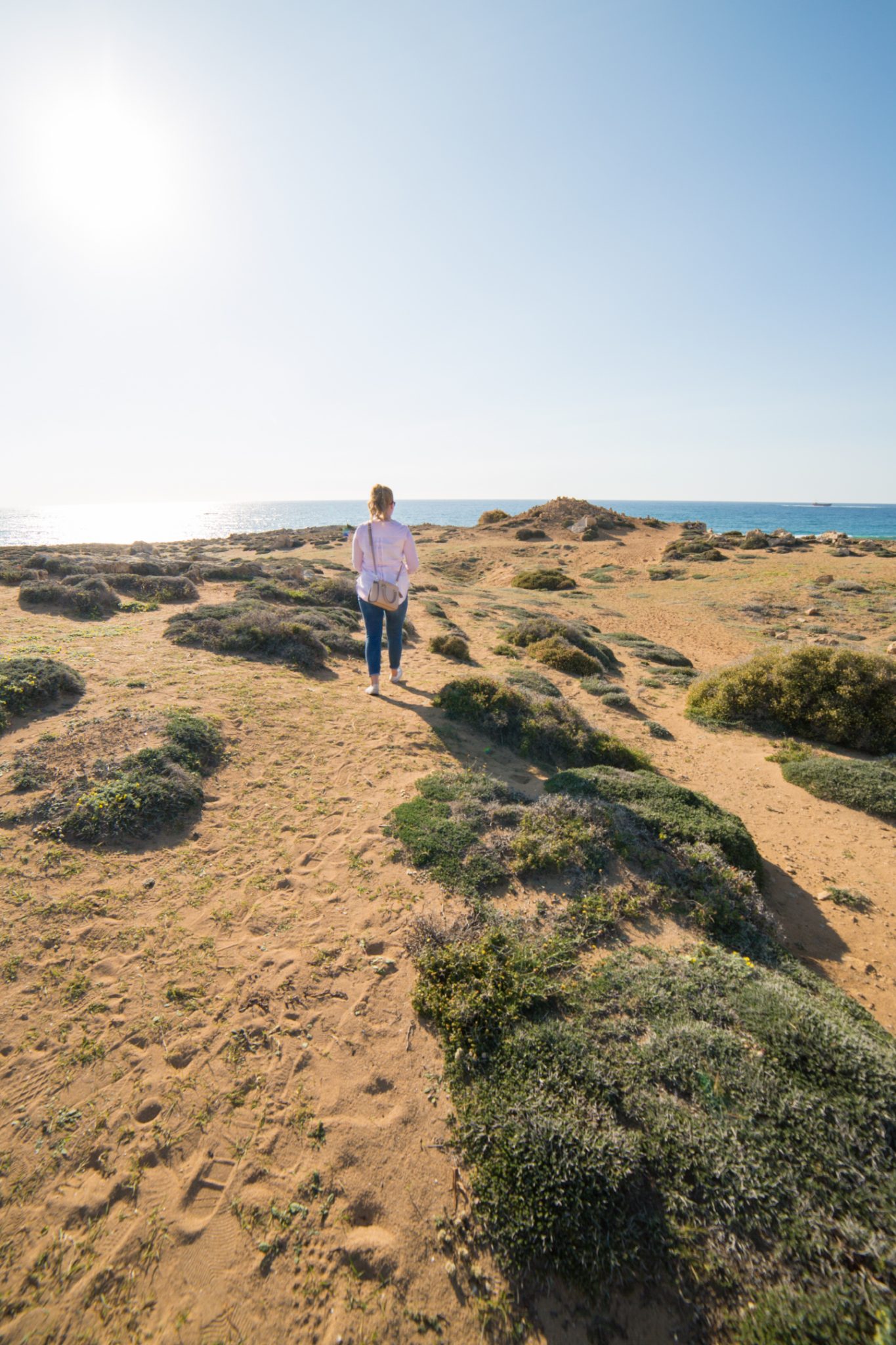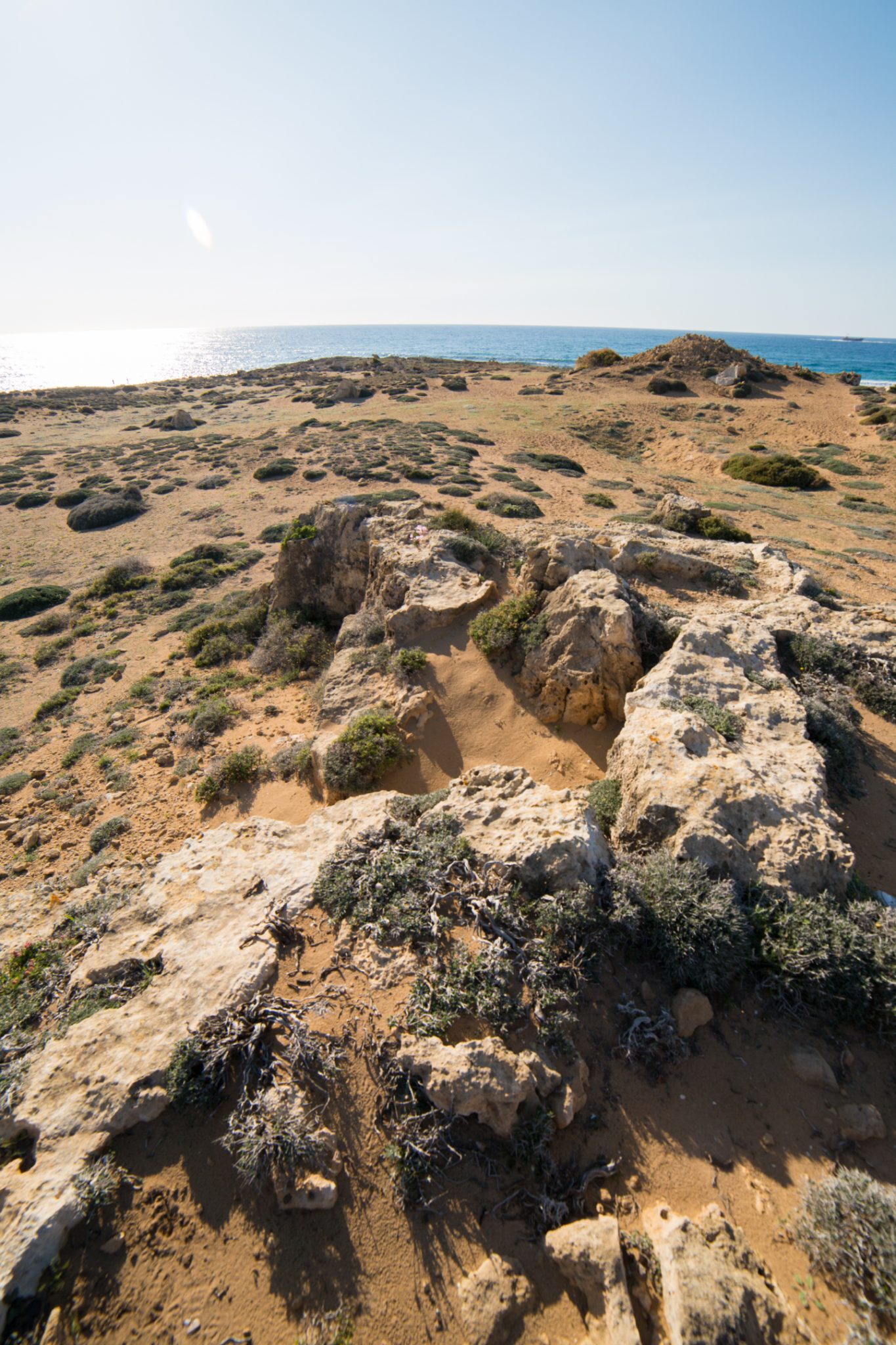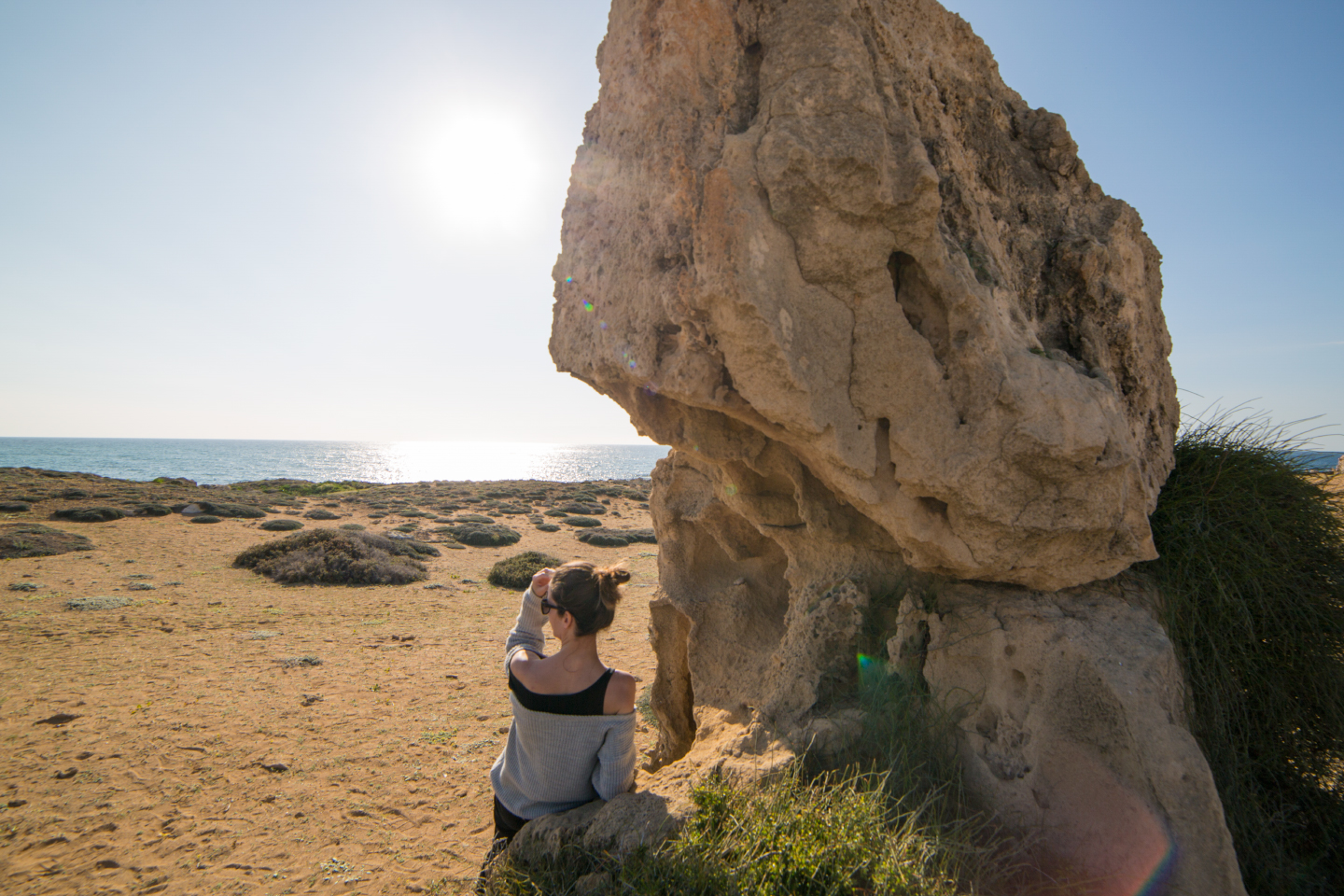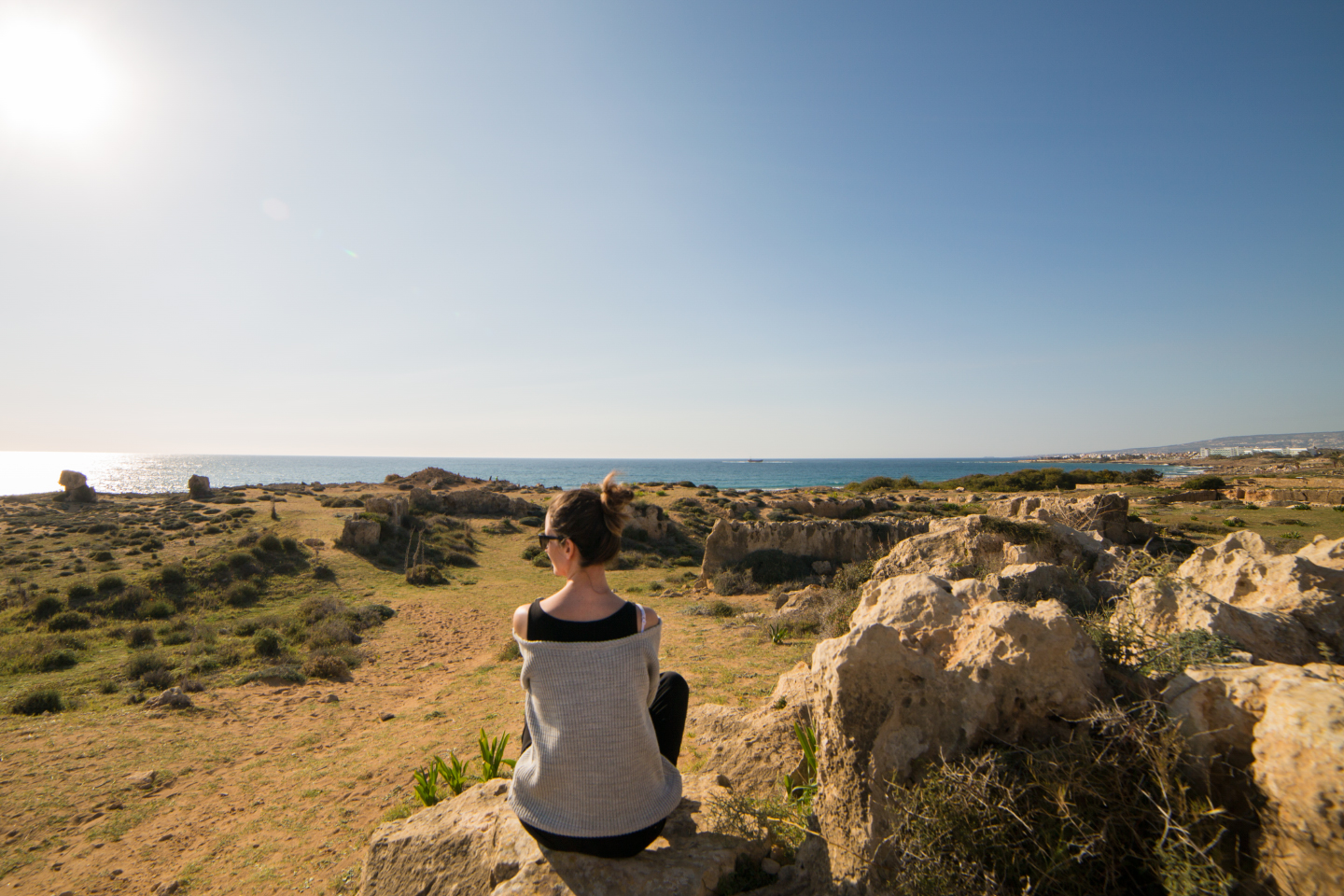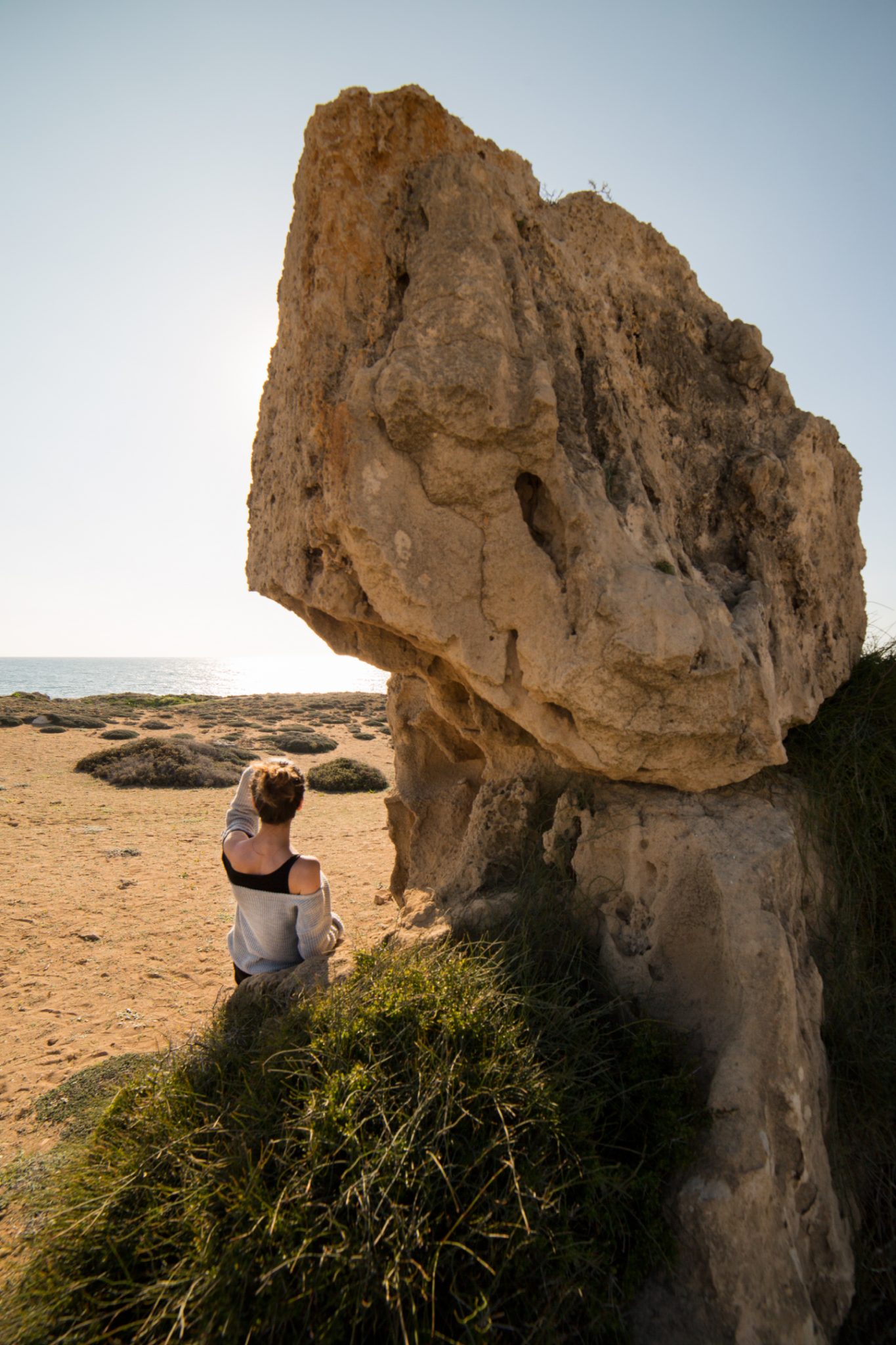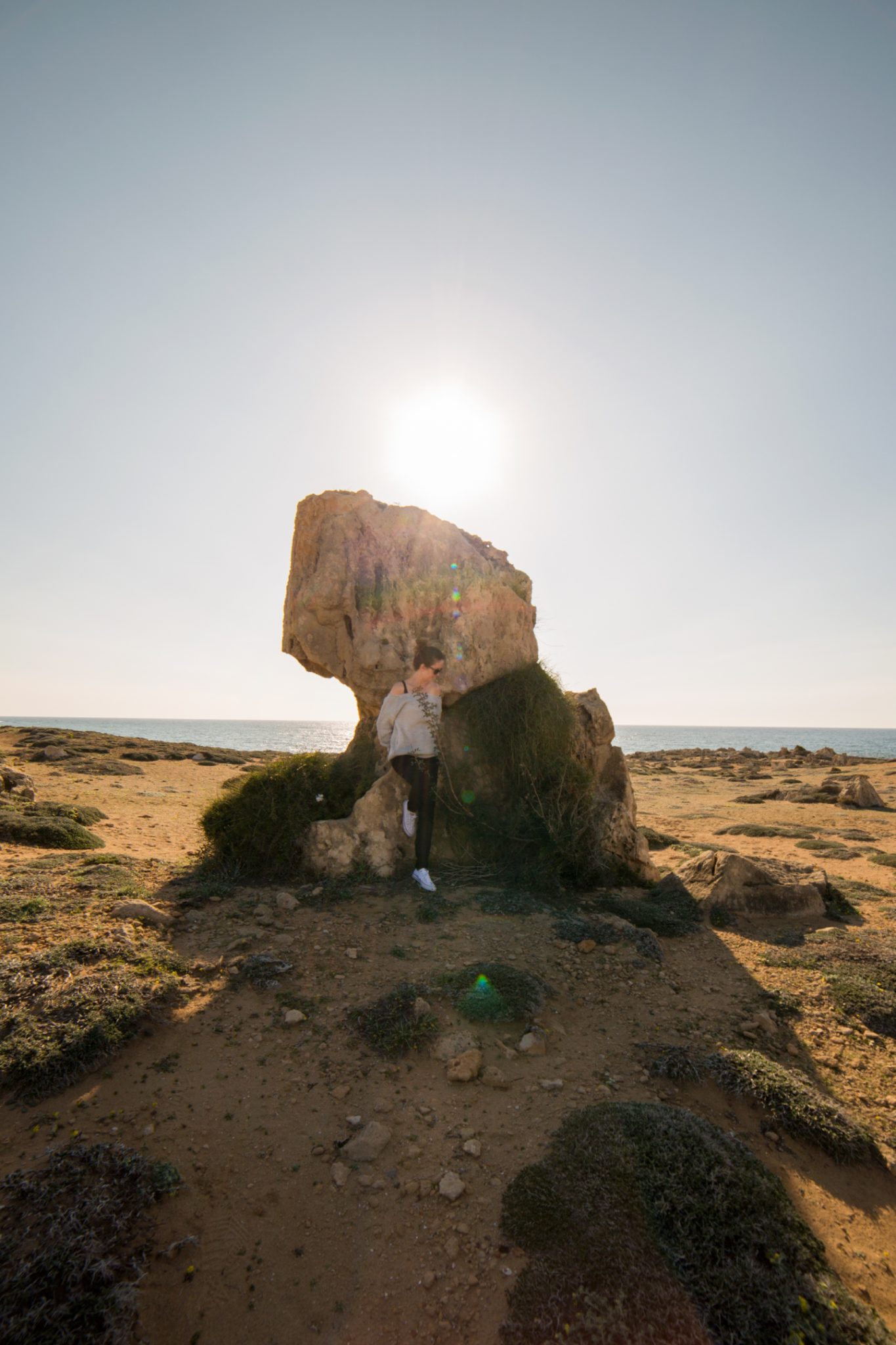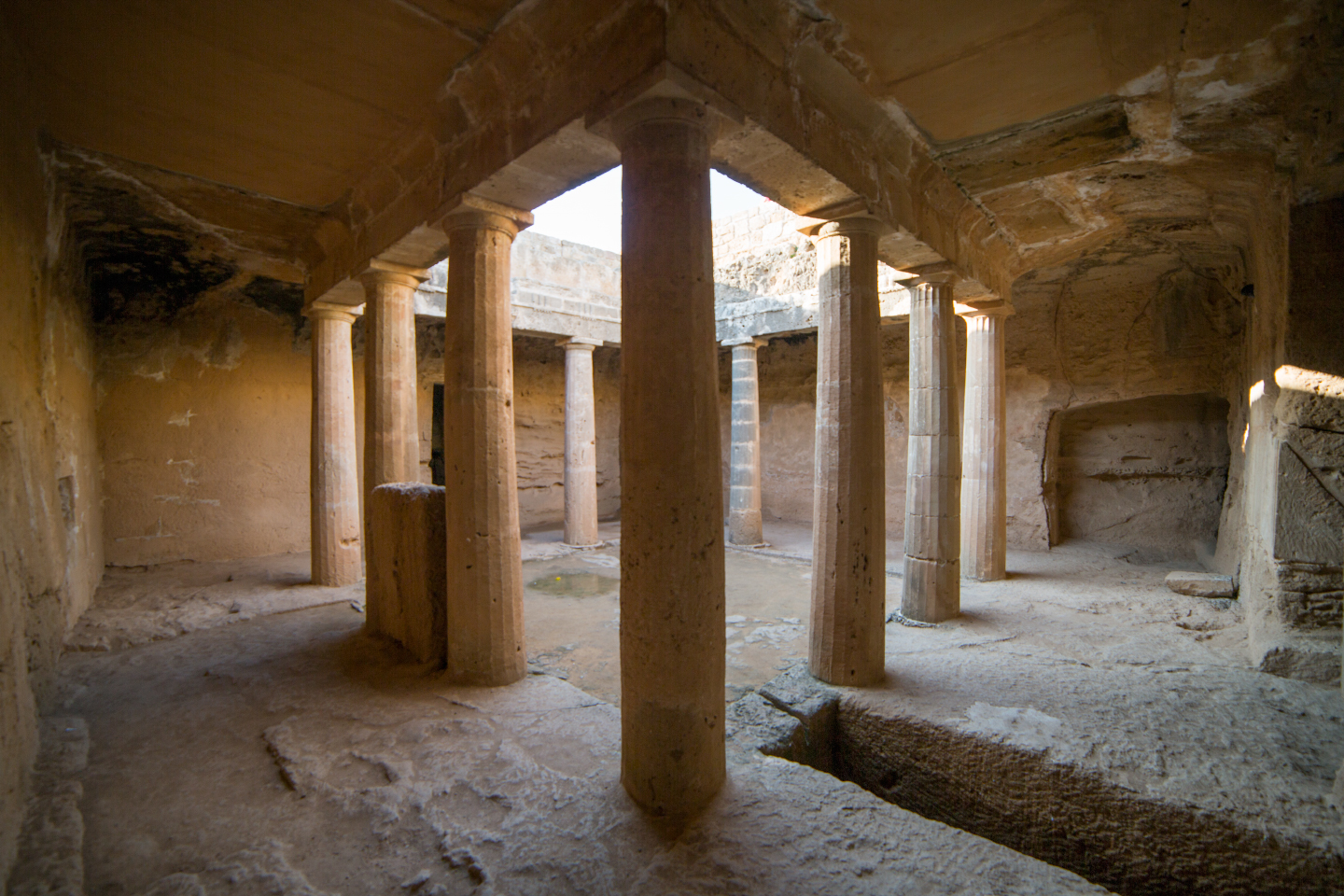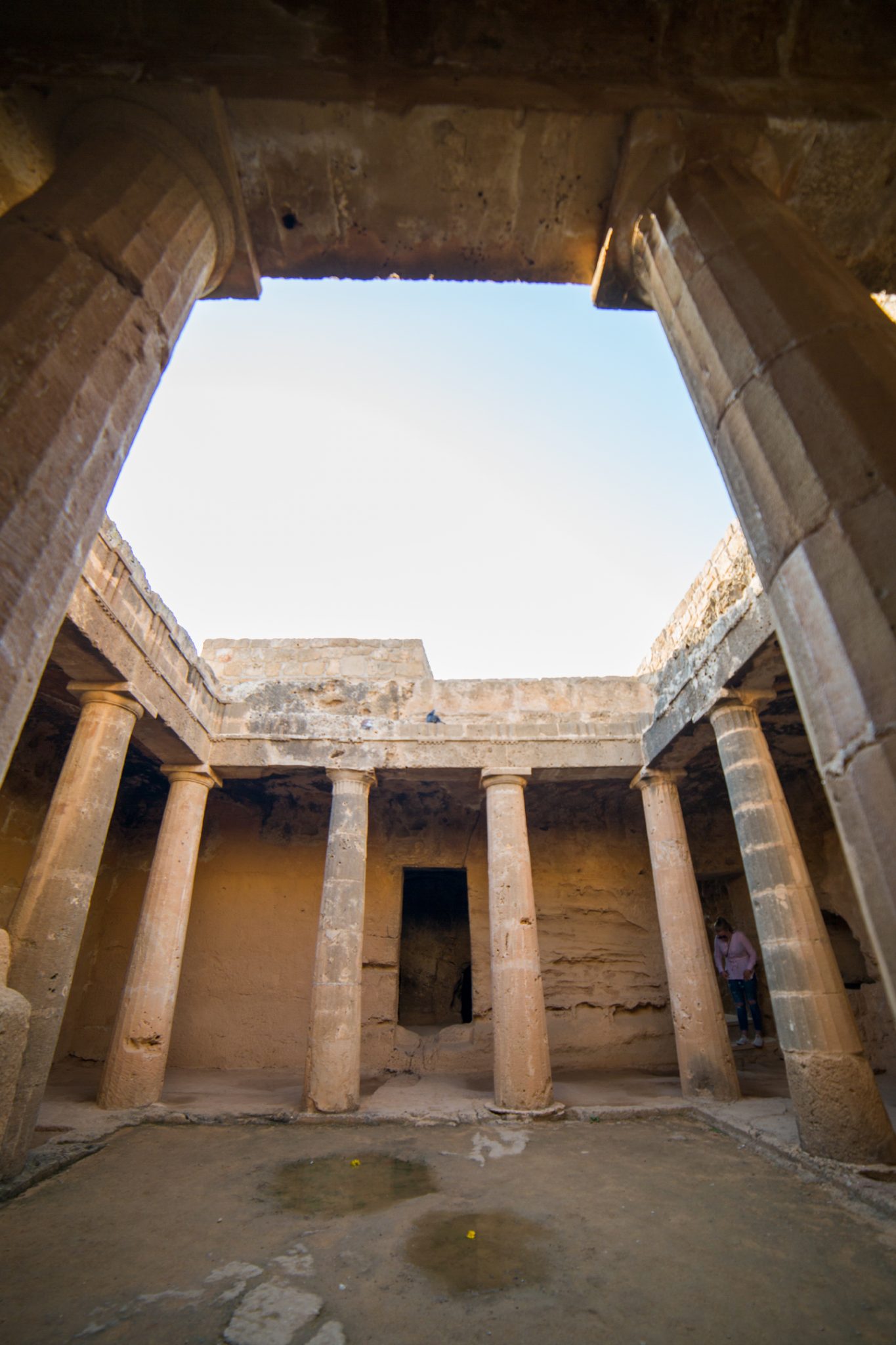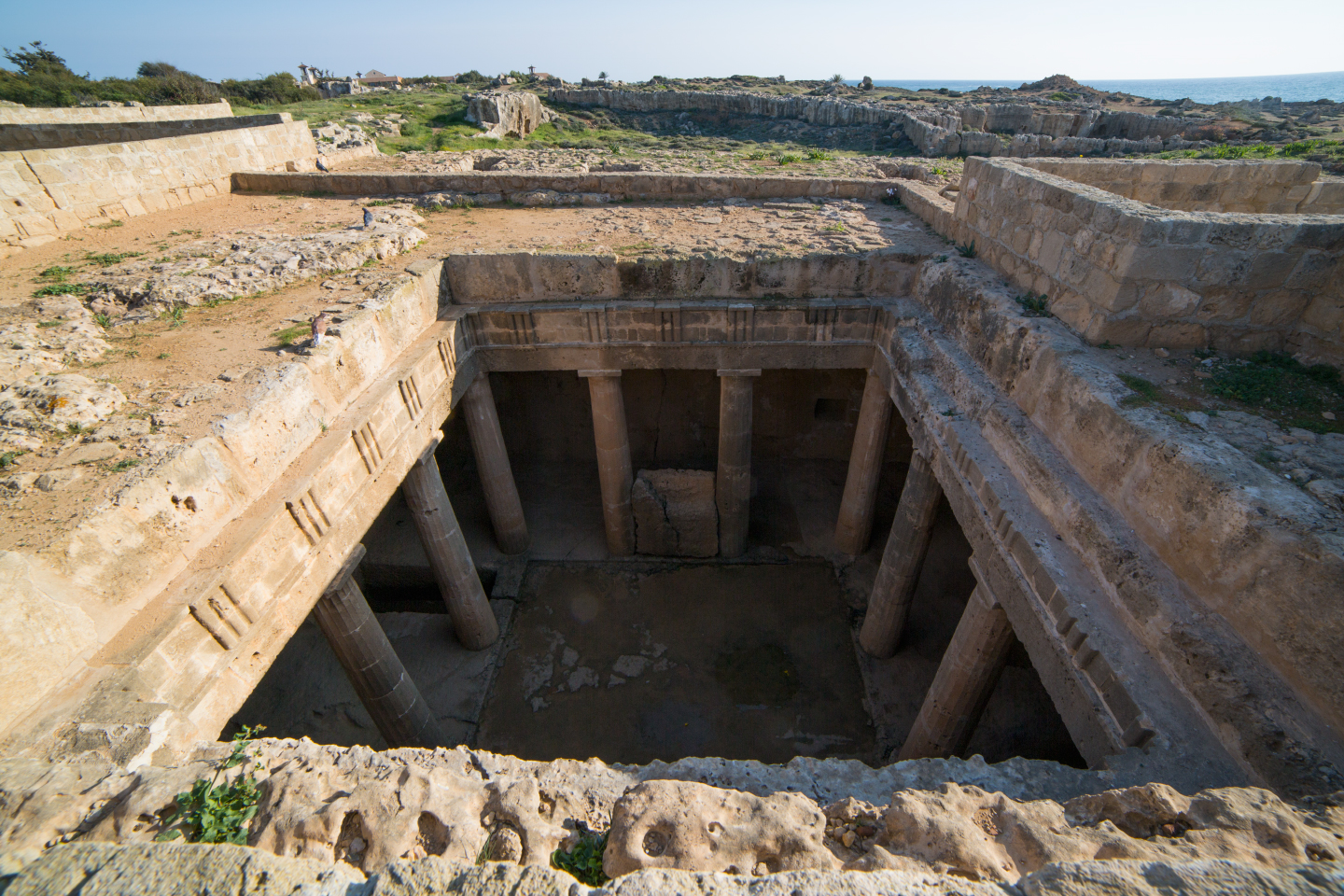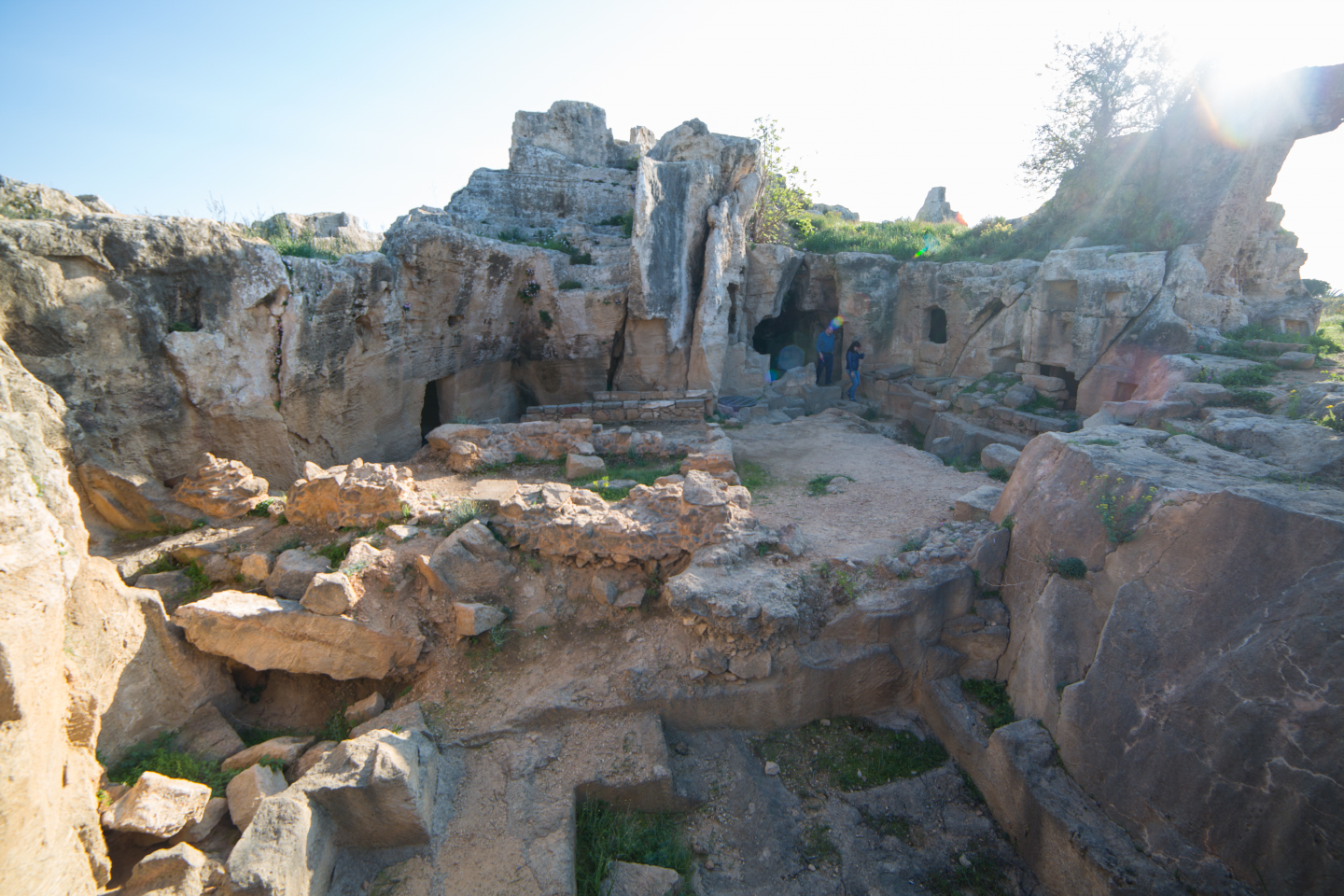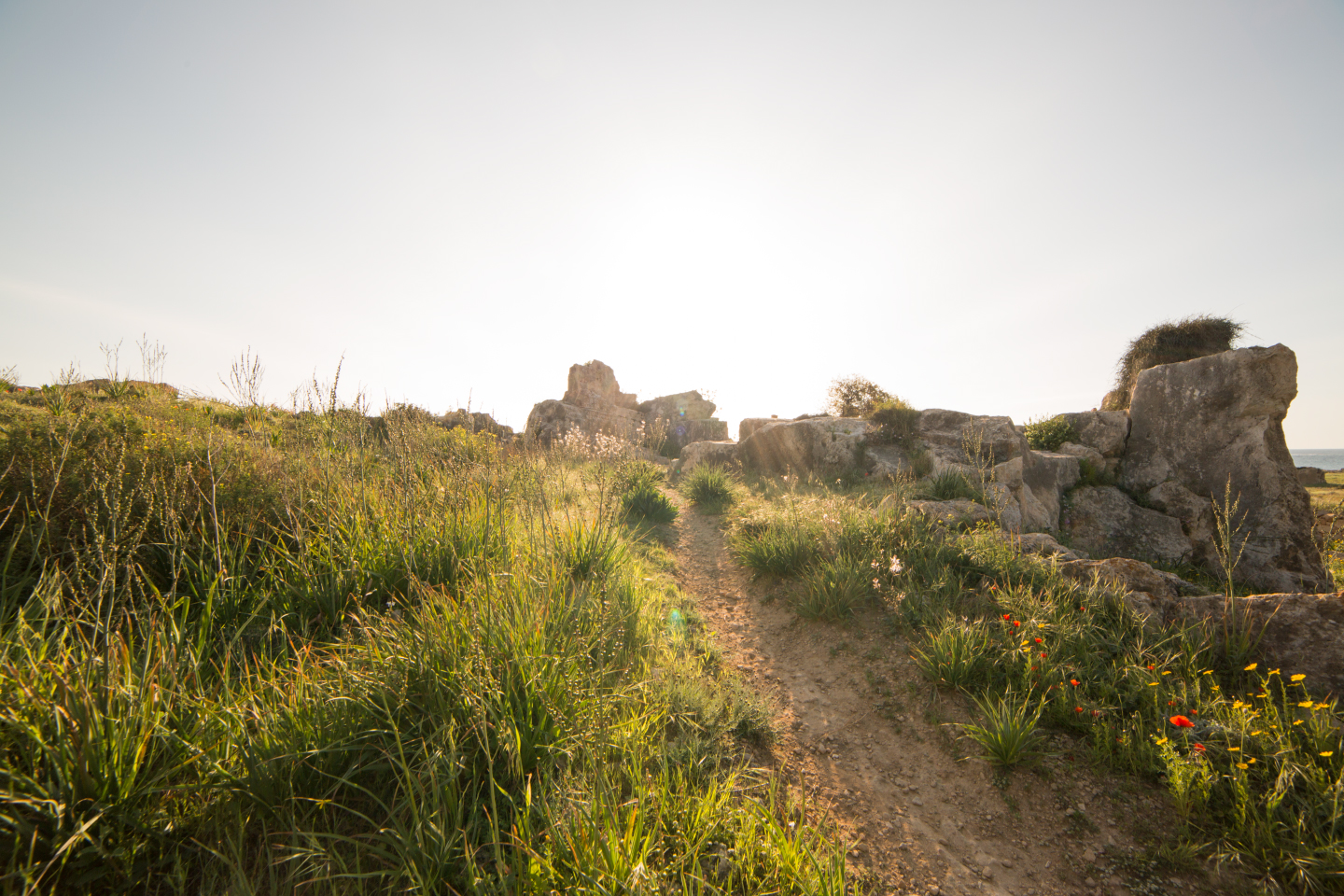 Paphos: Recommended Tours & Experiences
Explore More in Paphos
Cyprus Travel Guide by a Local: 15+ Things to Do in Paphos
A Guide by a Local: How to Spend a Day in Kato Paphos
A Local's Guide to Paphos Archeological Park, Cyprus
A Day Trip to Paphos ZOO, Cyprus
Sanctuary of Aphrodite at Palae Pafos, Cyprus
Paphos Castle, Cyprus: Is it Worth a Visit?
The Hidden Gem in Paphos: Agios Georgios
A Local's Guide to Paphos Harbour: Restaurants & Things to Do