Warning: this blog must might wake up an irresistible urge to take up golfing. Or at least raid the cupboard for some biscuits.
No seriously, grab a cup of tea or coffee, this is a long one!
I love the weekends where you feel like you've been on holiday. And our last one was exceptional. We had a quick lunch by the sea and after some negotiations to get our little man away from the water, we ended up in Minthis Hills for afternoon coffee & wine.
Minthis Hills is a special place for us as we got married here a couple of years ago. We are not particularly keen on golf, but we fell in love with the venue, friendly staff and amazing food.
Oh, and did I mention the 12th-century monastery with a beautiful cobbled courtyard?
If you've never been there, don't fear – I saved you first row seats!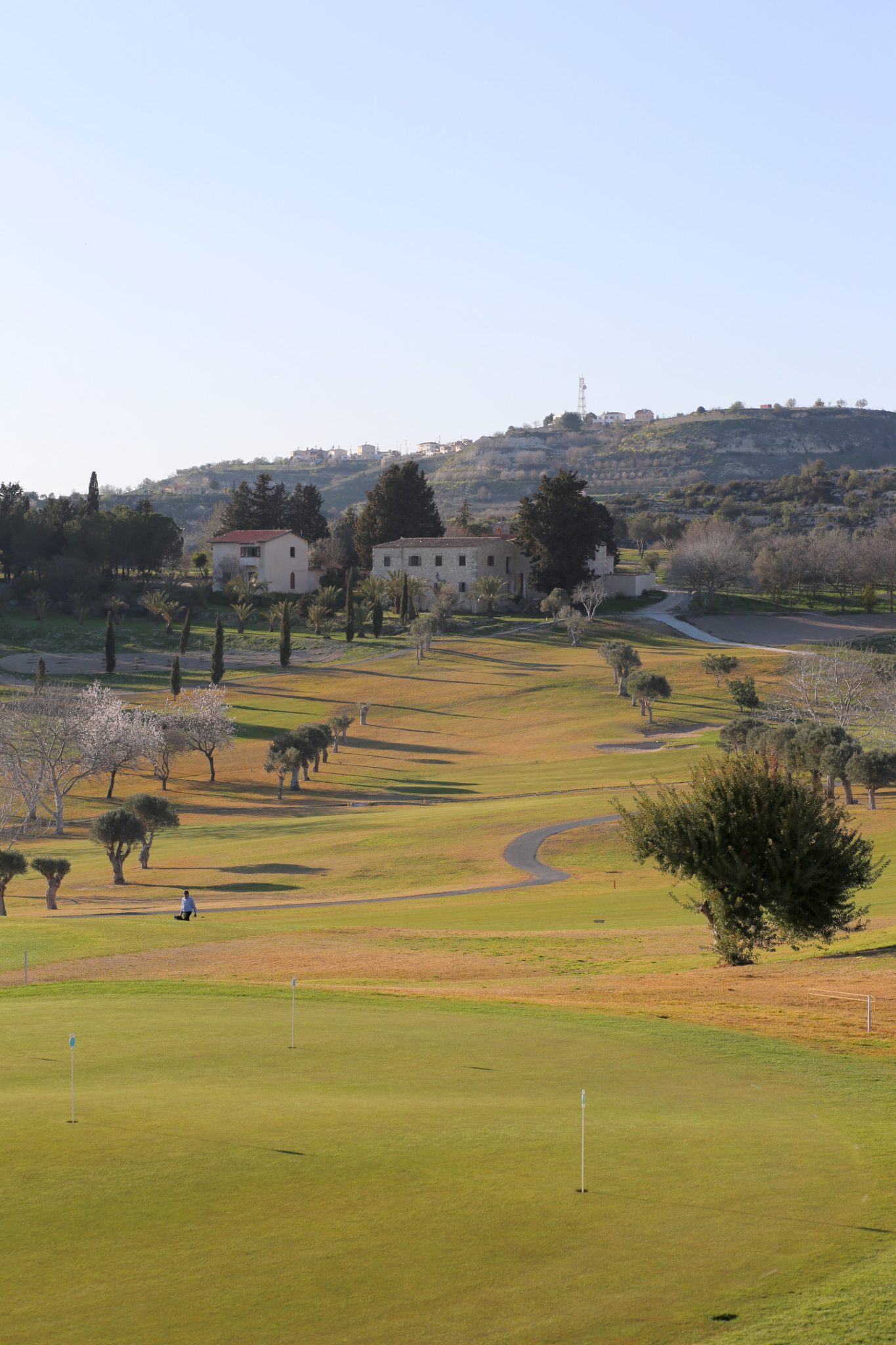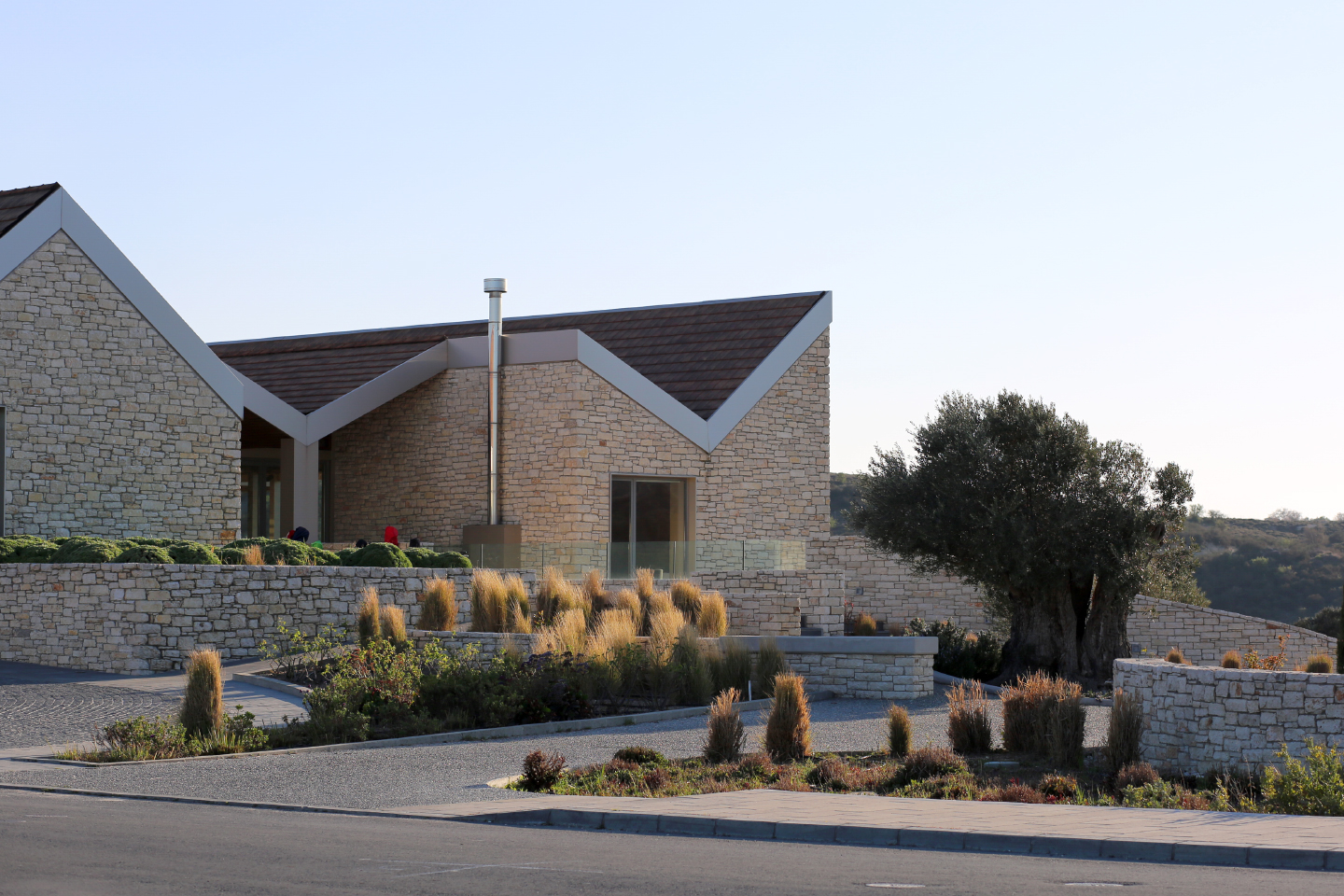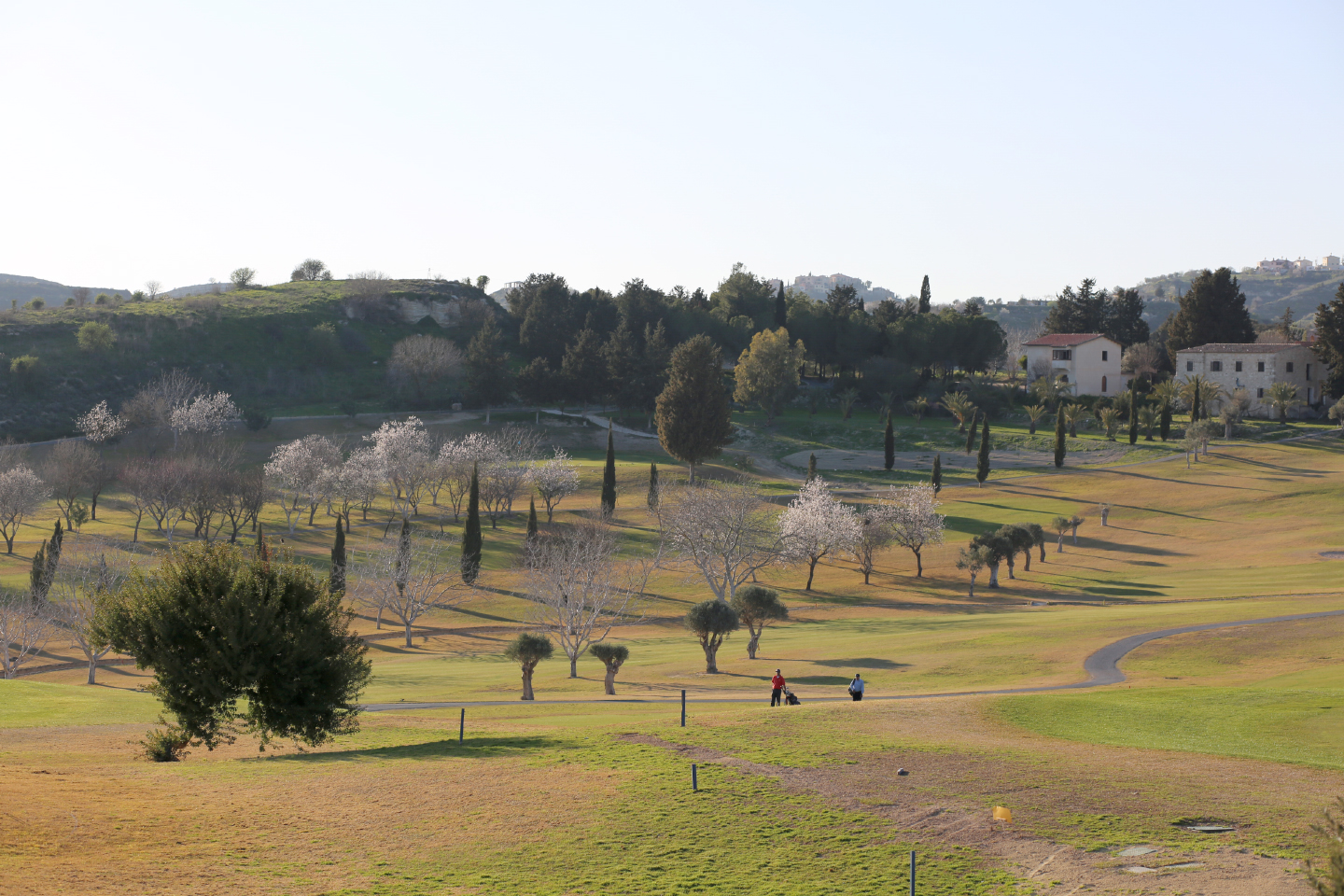 The whole resort is built around the old monastery which you could see in the background, with development of residential area further up the hills. The resort is a short drive from Tsada village, about 20 mins from Paphos in Cyprus.
The beautiful old olive trees are dominating the landscape and complement the clean and natural design of clubhouse.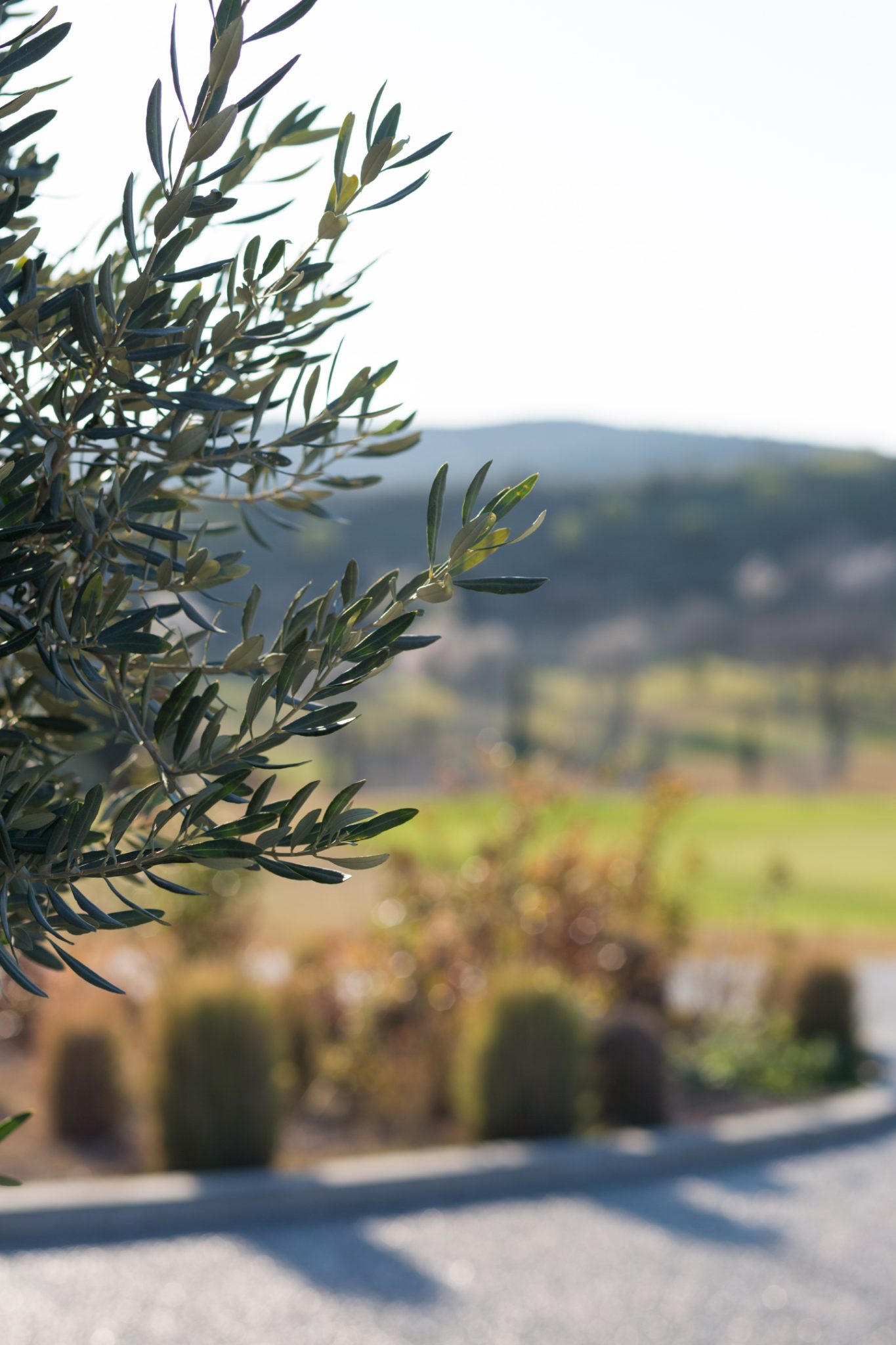 We sat down on the outdoor terrace with comfiest seats available. The sun was shining, you could feel a gentle breeze and couldn't hear anything apart from some crazy talk of the nearby bird gang.
Here they are checking for their next victim.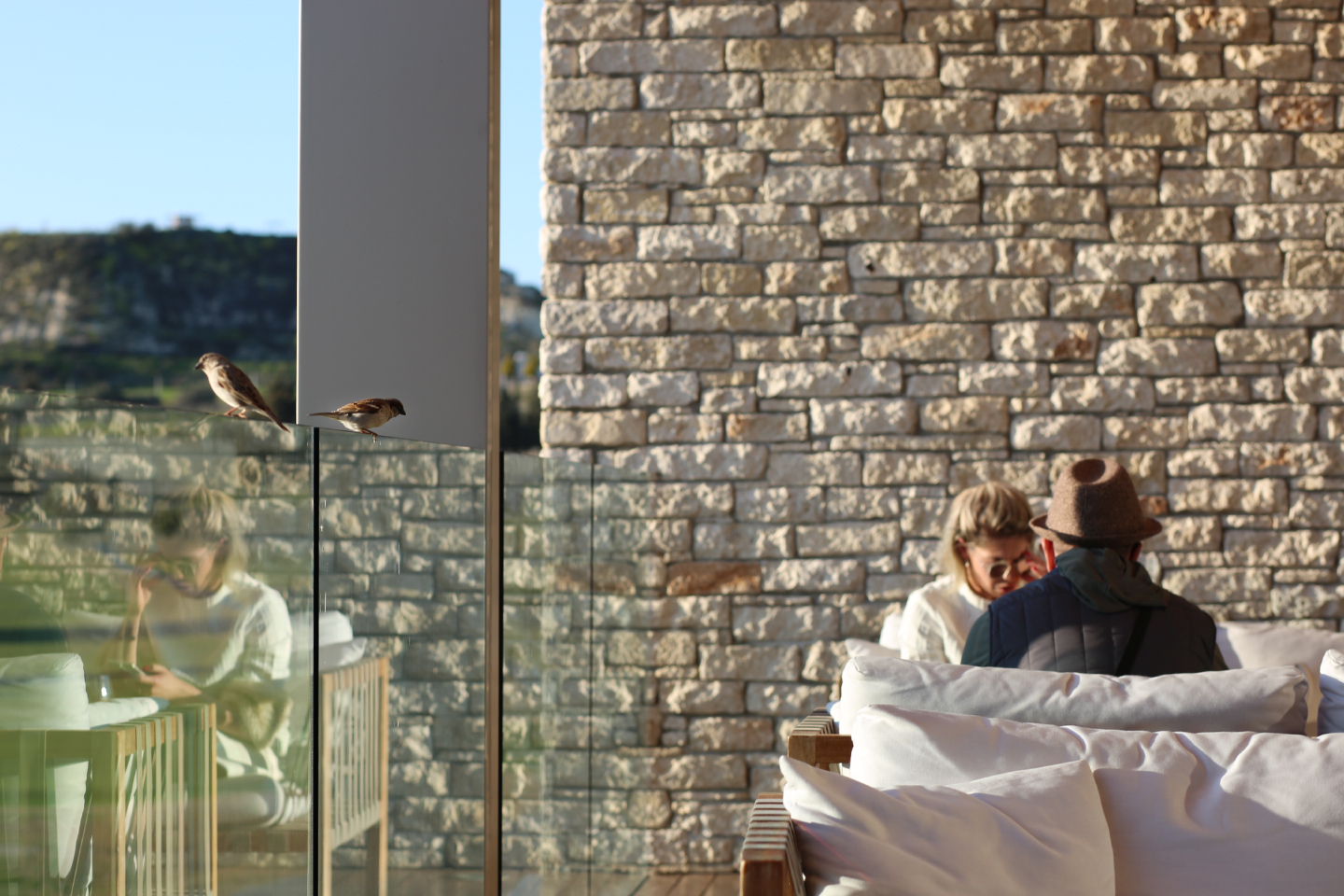 We ordered some wine and coffee, which always comes with delicious cookies.
And you can guess who couldn't wait to taste them!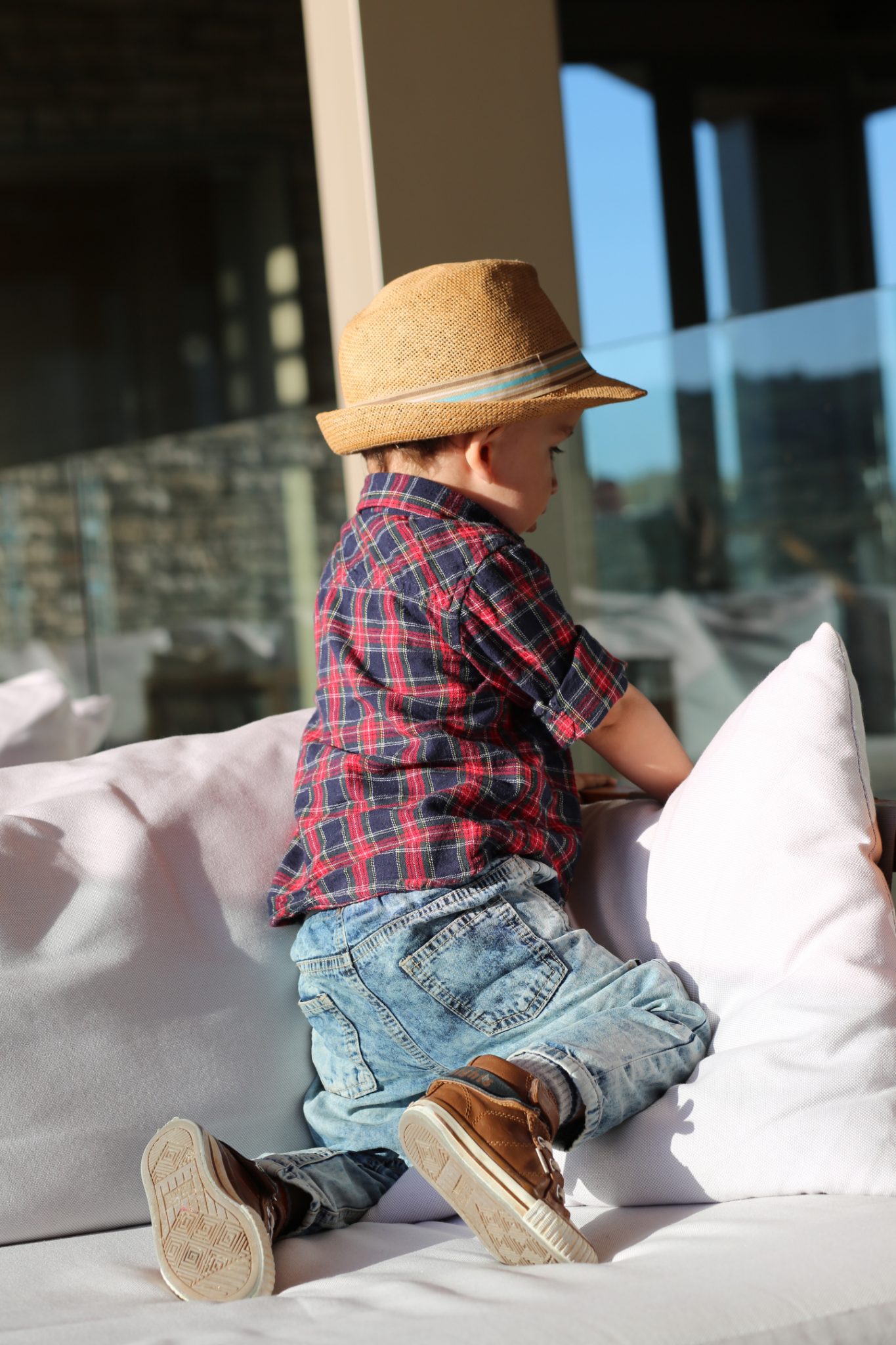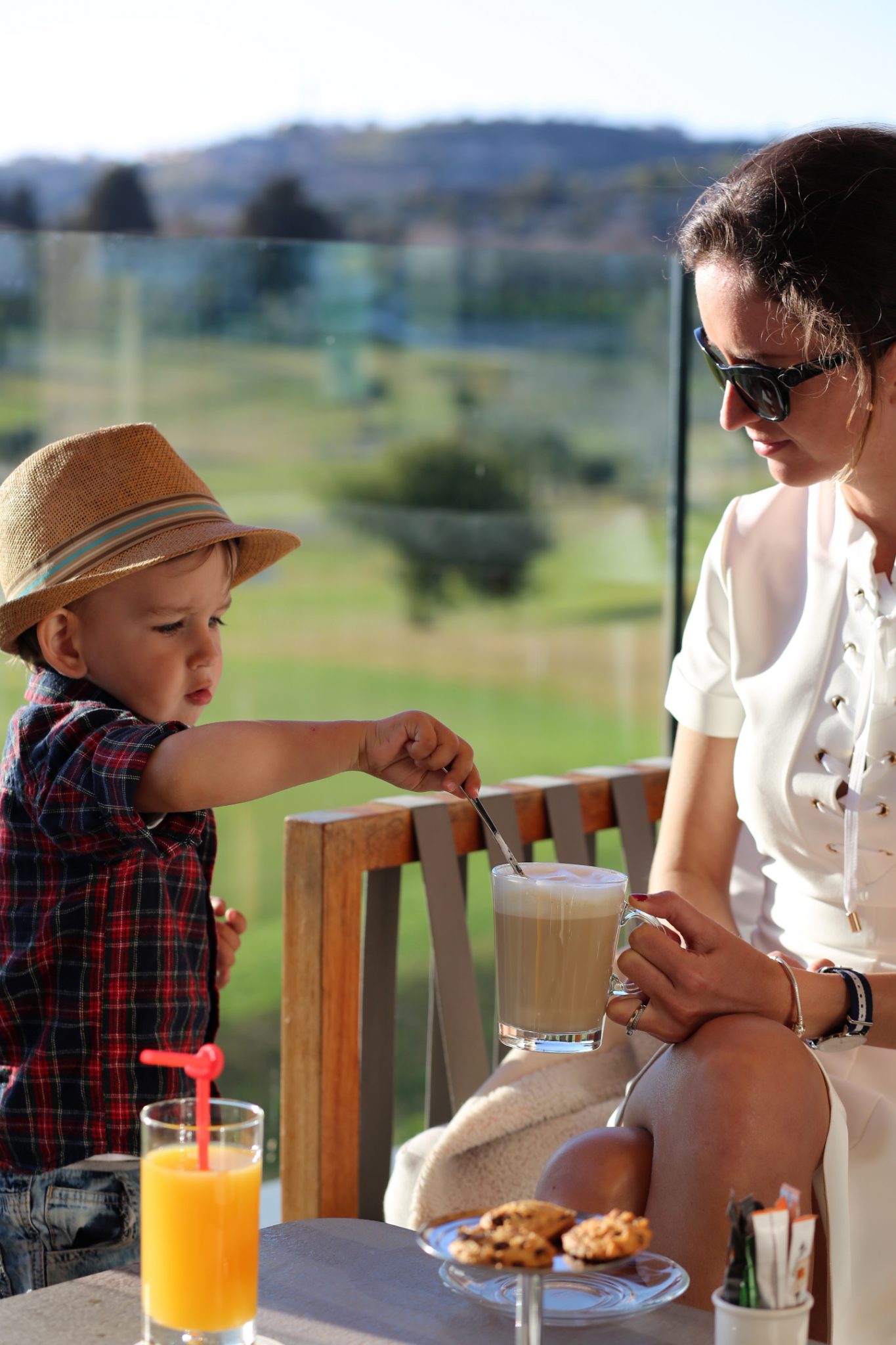 After tasting all he is forbidden to eat, terrorizing the unsuspecting local birds and licking the glass balcony, it was time for a short walk around the clubhouse.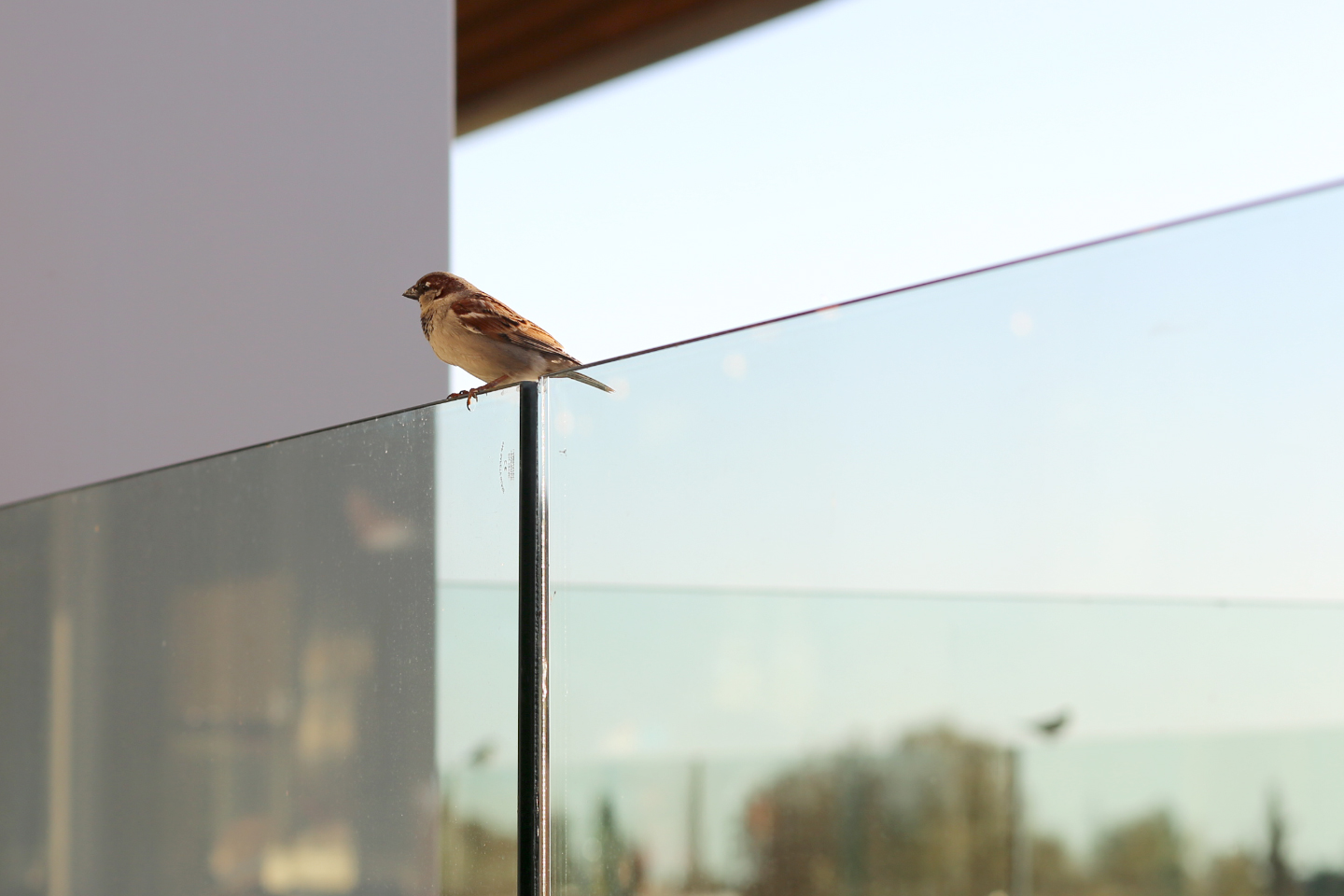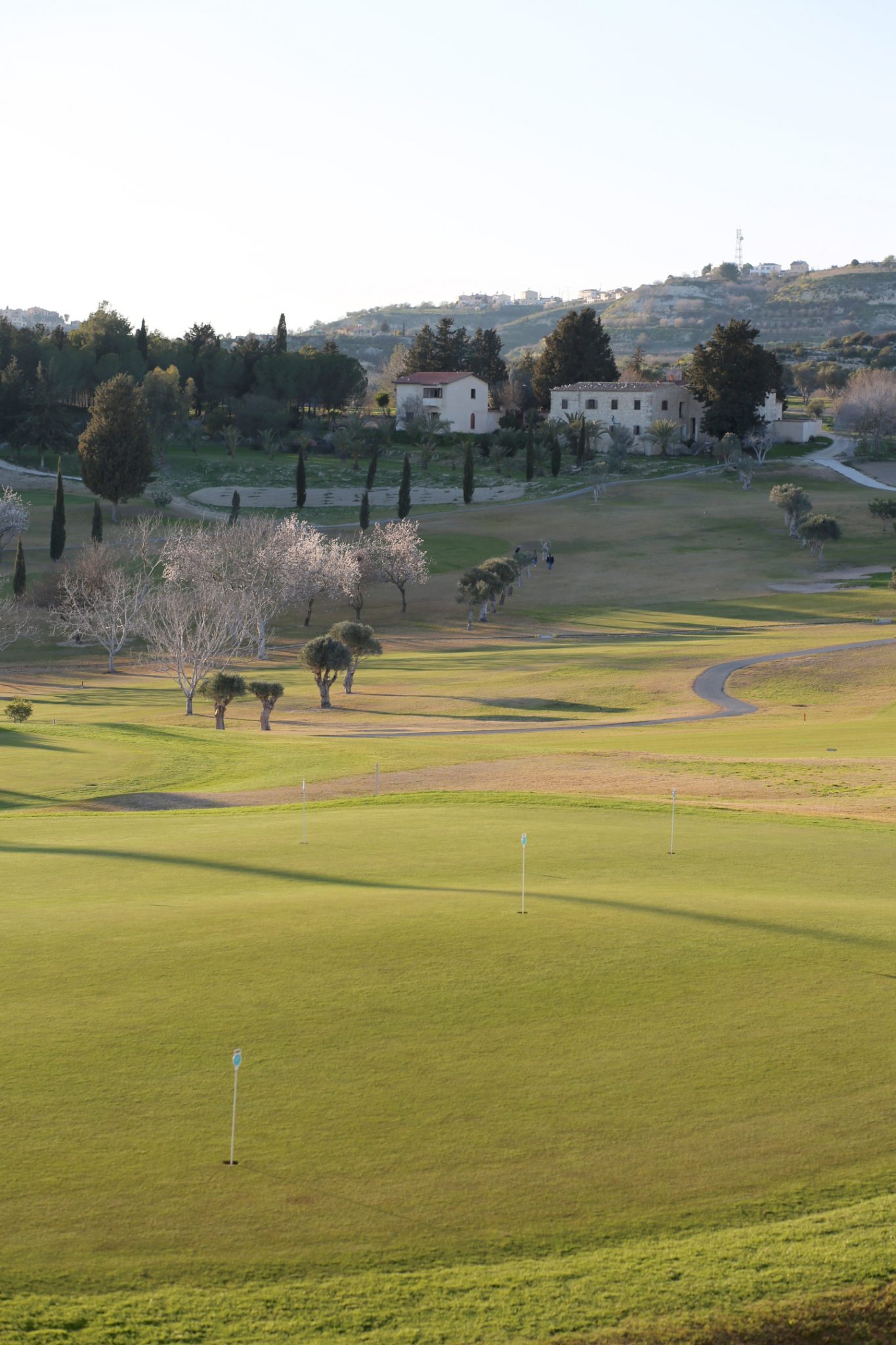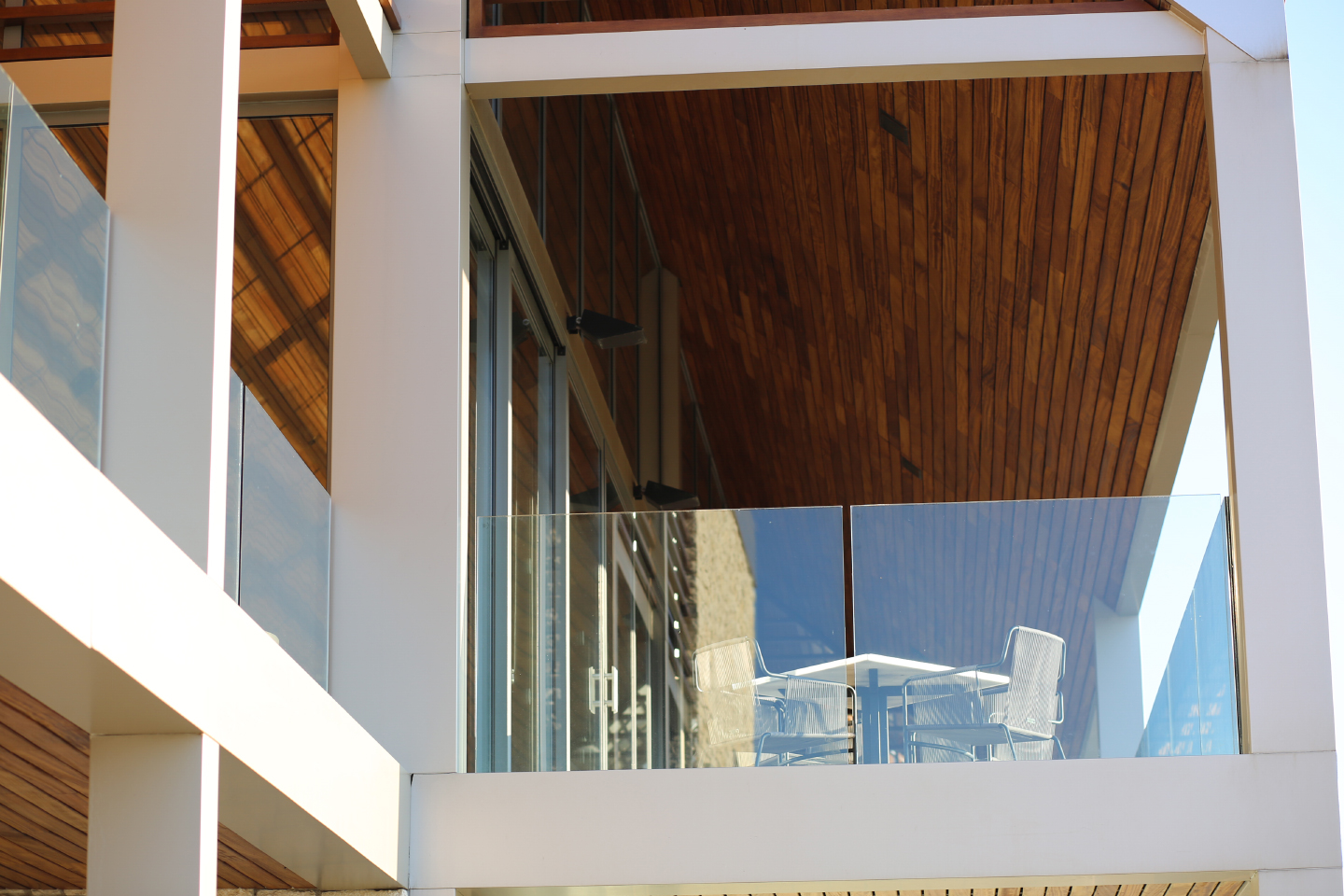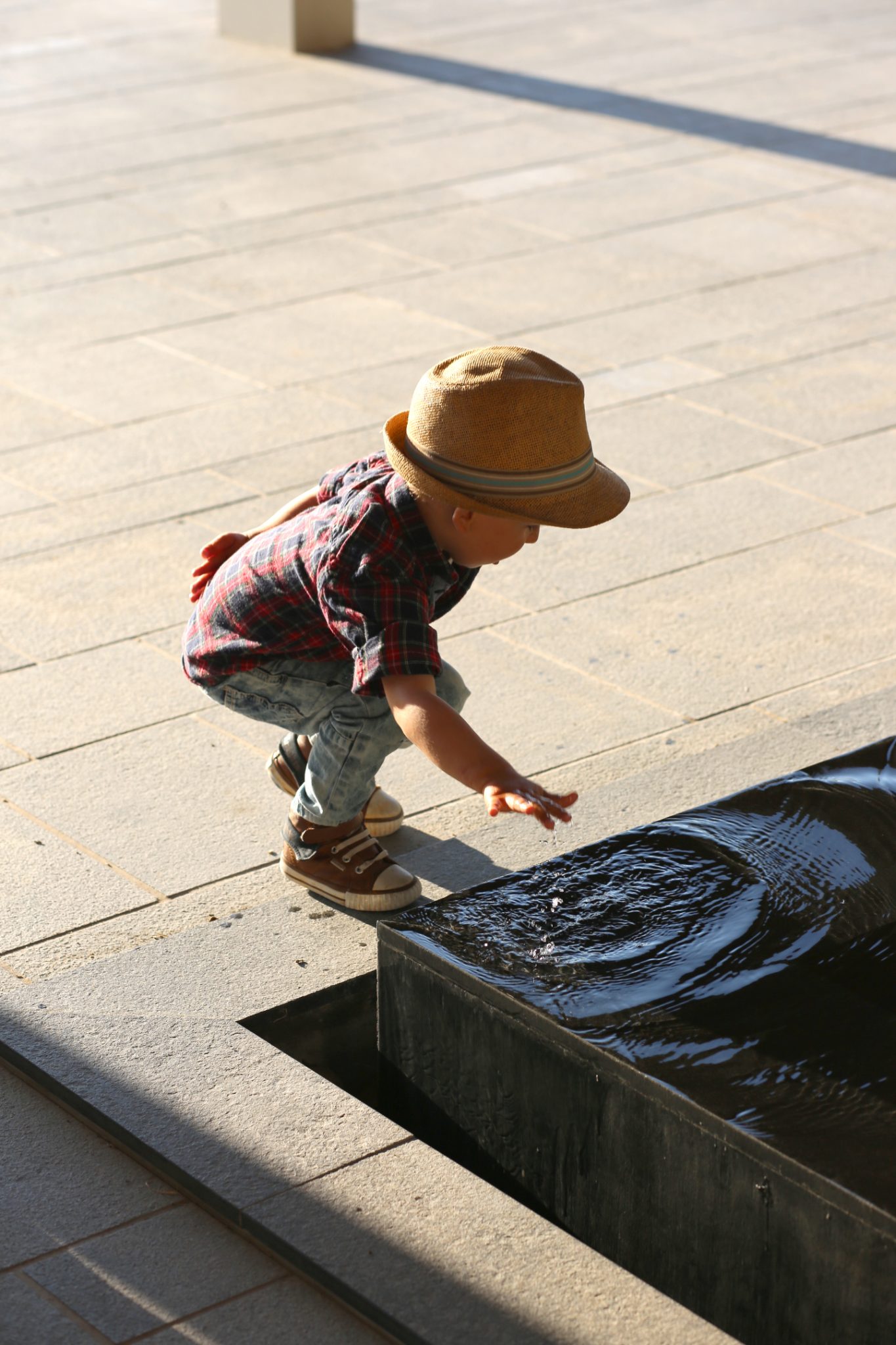 After a quick walk around downstairs we moved upstairs to snap up some photos of the main restaurant area bathing in the golden sunlight peaking up from behind the curtains.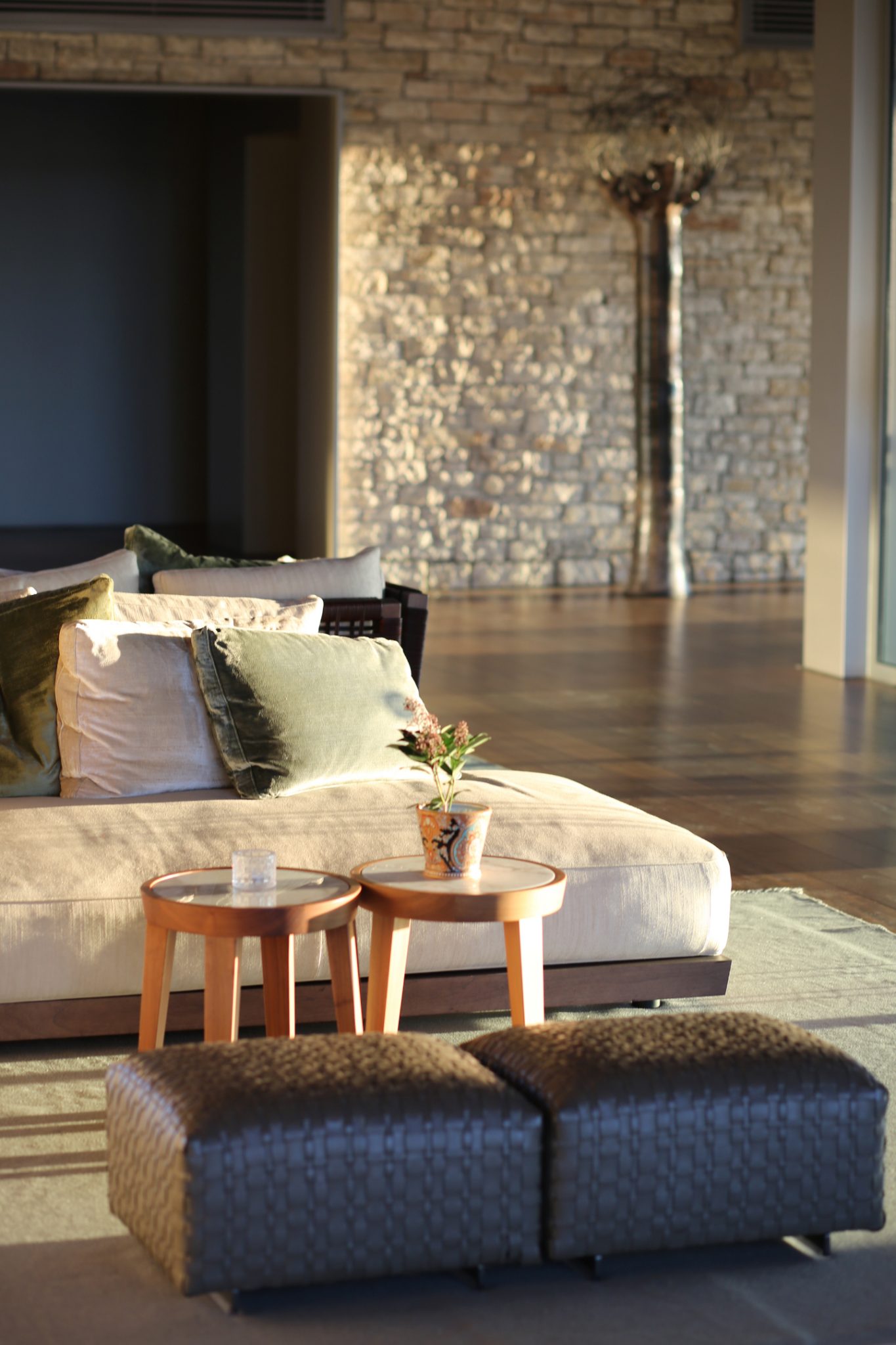 The reception area – not a bad view right?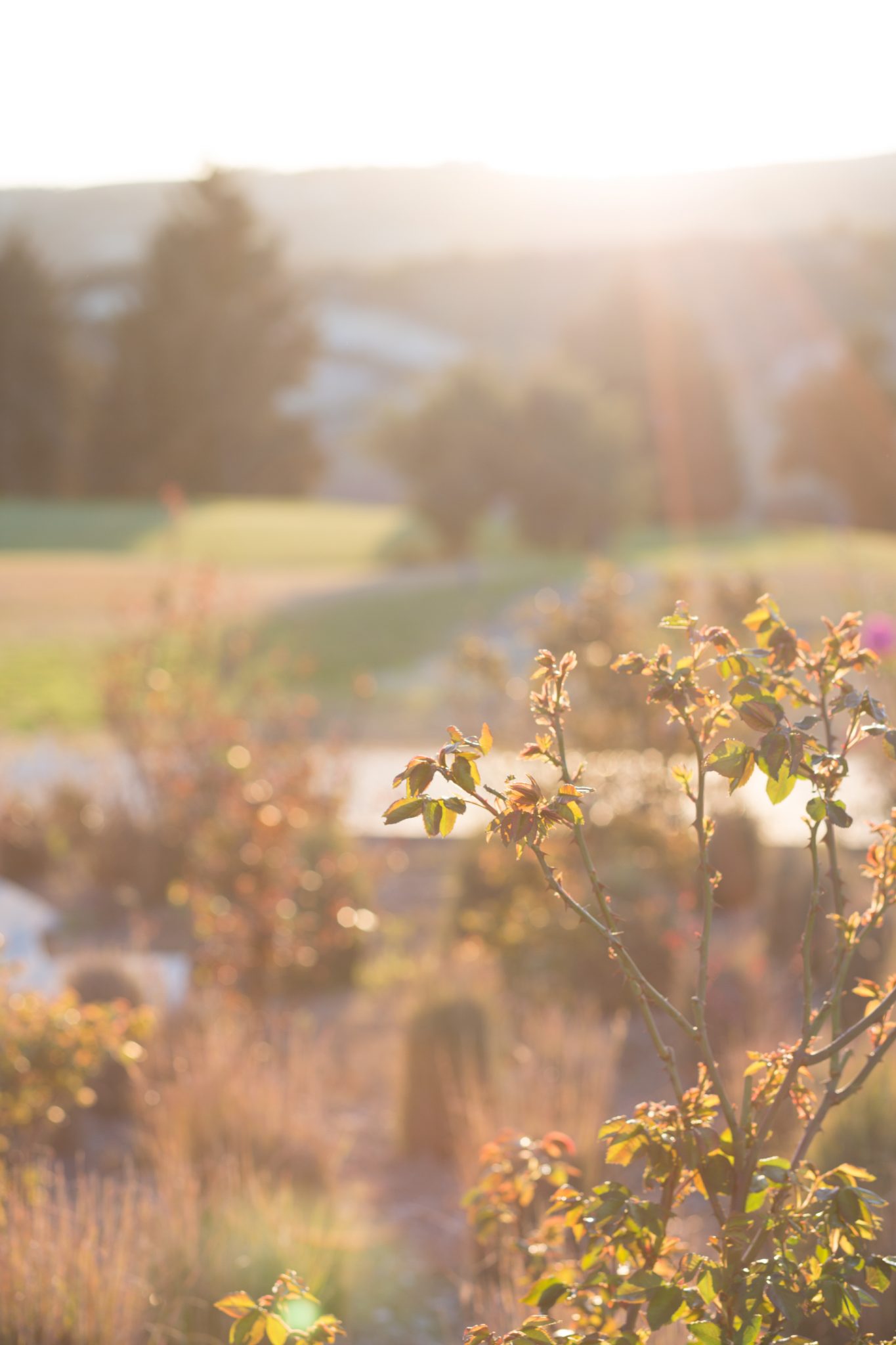 Here is the car park.
Probably not a highlight of the venue, but should be noted: it has one of the most gorgeous mountain views you'll see.
As we drove off, we couldn't help to stop at the edge of the resort to admire these pretty blooming trees. As you step out of the car you feel like you're entering a perfume shop. Nature's finest Spring Eau de Toilette right there.
Combine that with a sun setting in the background and you're in for a treat!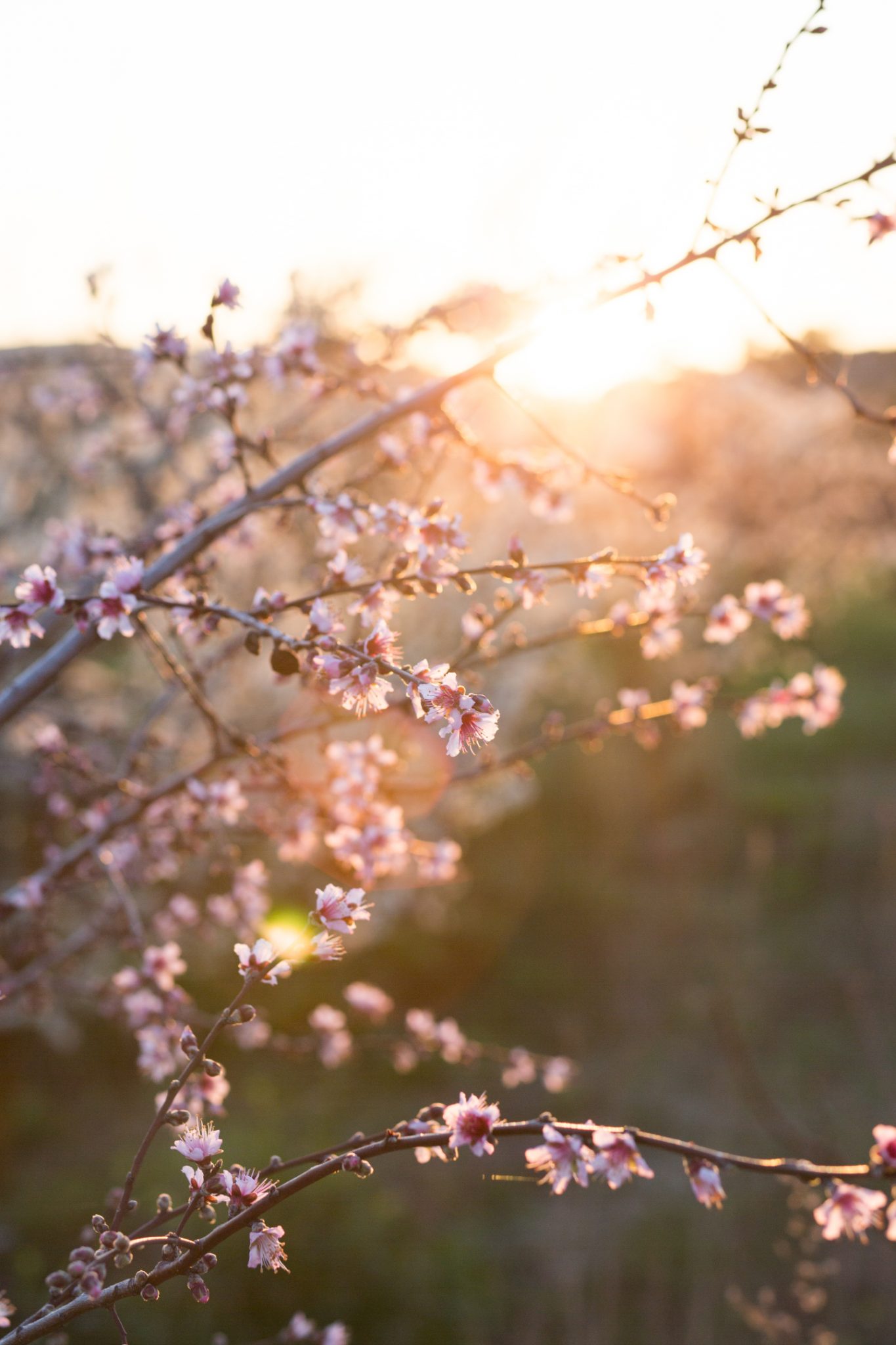 Paphos: Recommended Tours & Experiences