As far as I know, there is no better way to appreciate the simple pleasure in life and slow living than by visiting a sleepy mountain village!
Welcome to Kakopetria, one of the prettiest villages in Cyprus.
The trip was organized by a Slovak-Cypriot Friendship Organisation which was a great excuse to catch up with some lovely people while seeing a beautiful new place. Kakopetria is a short drive away from Nicosia and lies in Solea Valley.
Welcome to Kakopetria
The village currently has around 1.200 inhabitants, with more people coming here in the summer.
Kakopetria is a popular place for wealthy Cypriots who have their summer residences here and retire here in summer to escape the heat. The river Klarios flowing through the village adds a feeling of tranquillity and peace.
The name of the village comes from the Greek words bad and rock, which is a reference to the legend of the rock near the entrance to the village (see lower down for information board from the rock).
The village is very much the same as any other ones you would encounter in Cyprus, but what makes is special is the old preserved town which dates back to 6-7th centuries. It's like stepping into a time machine. Kakopetria has been increasing in popularity over the recent years which has reflected also in the number of hotels offered in the village.
There are very few accommodation options in the historic centre, the only one I saw was Lindos Hotel which looked really lovely and I would seriously consider it for our next stay here. You will also find a few places on Airbnb which offer accommodation directly in the historic part of the village.
When it comes to food, there is plenty of taverns to choose from, but if you want to experience something special, choose the restaurant in the Mill Hotel (pictures at the end of the post). It's super popular and we were lucky to get a table, the place was fully booked for lunch on Sunday.
Offering sweeping views of the village and the valley, this historic building will take you on an adventure like no other. The food was very good and the service great. For those looking for great pictures, you might be surprised how dark it is inside. If you get a chance, book a table on the terrace well ahead, it's one of the best spots to enjoy Kakopetria, with a glass of wine of course.
You could spend hours just discovering the hidden treasures of the village, but there is plenty more to do. We joined a hike near the Agios Nikolaos tis Stegis Church, which was a steep uphill climb, but well worth the views. Even the kids didn't complain.
The church itself is well worth the visit. I don't normally get excited by Orthodox Churches, but this one was truly a beauty. It's a UNESCO heritage site and photographs are not allowed inside. The church is literally covered with gorgeous historic paintings of icons dating back one thousand years ago.
Right next to the church is a beautiful green lawn, which came as the highlight of the trip for my little one. As you I have said numerous times, the fresh green grass is truly a luxury sight in Cyprus.
Even though the weekend started with a cloudy day and fog covering the mountains, the Sunday made up for it and I couldn't have wished for a more beautiful weekend.
If you want a summer escape from the heat and crowds, Kakopetria will welcome you with open arms and leave you wanting to come back.
I can't wait to be back, probably in autumn to see the changing colours. Thank you for having us Kakopetria, it's been a pleasure!
Hotels

in Kakopetria

The Mill Hotel (pictured restaurant) – dated decor but beautiful views and great atmosphere

Linnos In – direct in the historic center of the village

The Pottery – original home with beautiful features in the center of the village

Niki's Lodge – simple and affordable accommodation in the village
What to do in Kakopetria
kakopetria.eu – the official village website
Lonely Planet – Kakopetria Guide
How to spend 24 hours in Kakopetria – My Cyprus Insider
Kakopetria Attractions and Activities – Kakopetriavillage.com
Recommended Restaurants
Mylos Restaurant at the Mill Hotel – wonderful atmosphere, views and great food (booking recommended)
Tziellari – Argentinean restaurant in the historic part of the village, recommended for meat-eaters. Bookmarked for my next trip in autumn.
Linos Inn Restaurant – hotel based restaurant in the historic centre, looked completely idylic as we walked passed. Added to my list for next trip!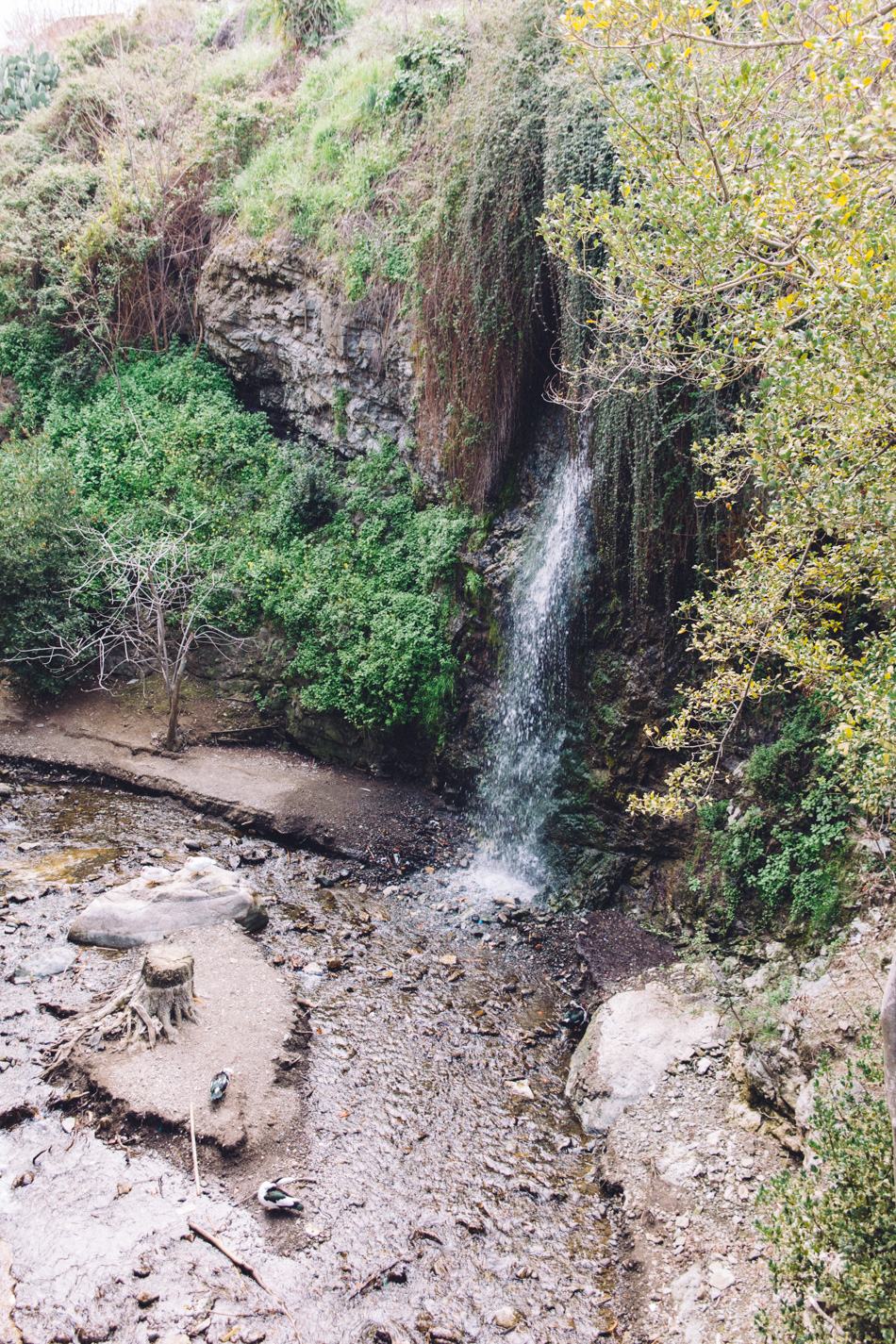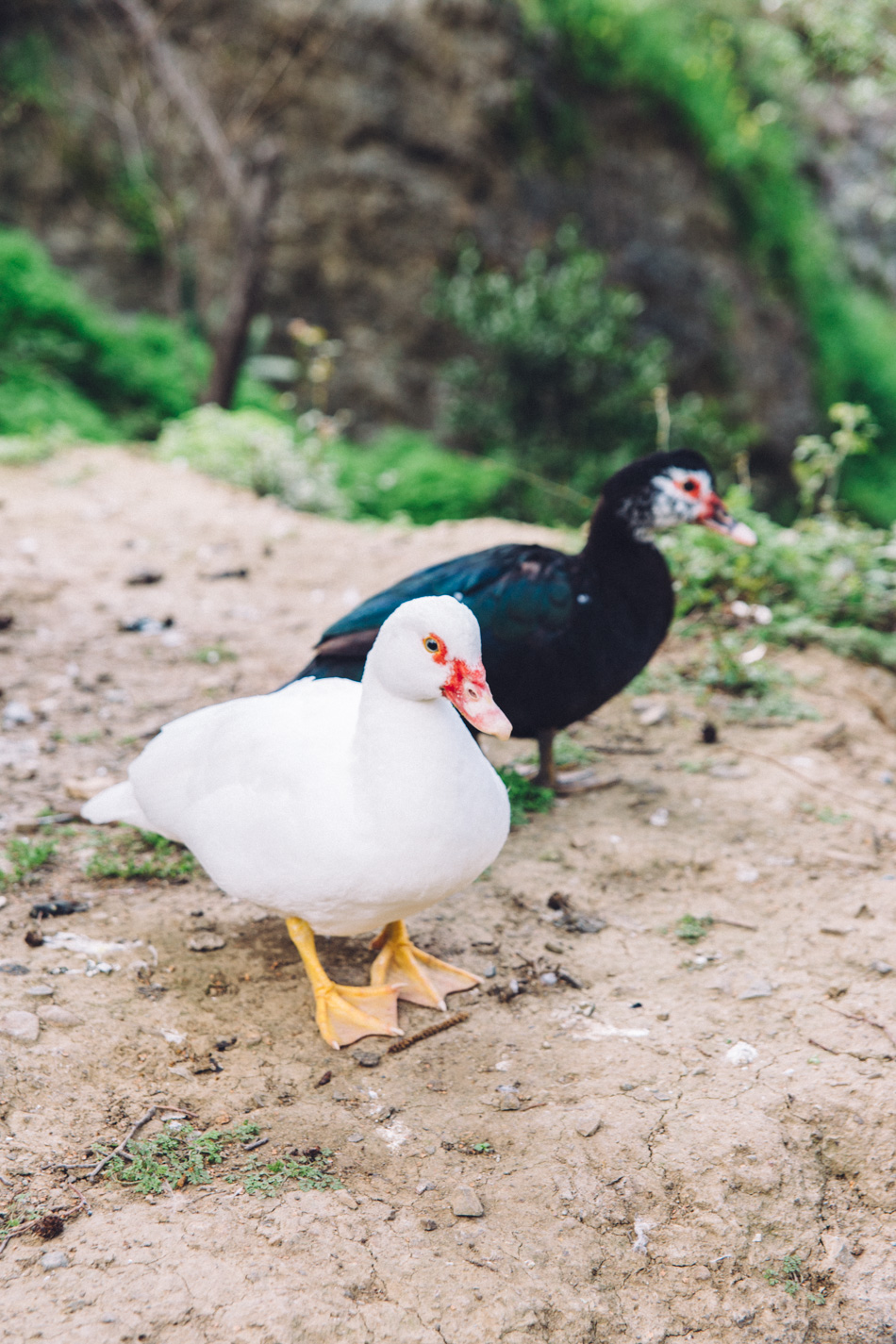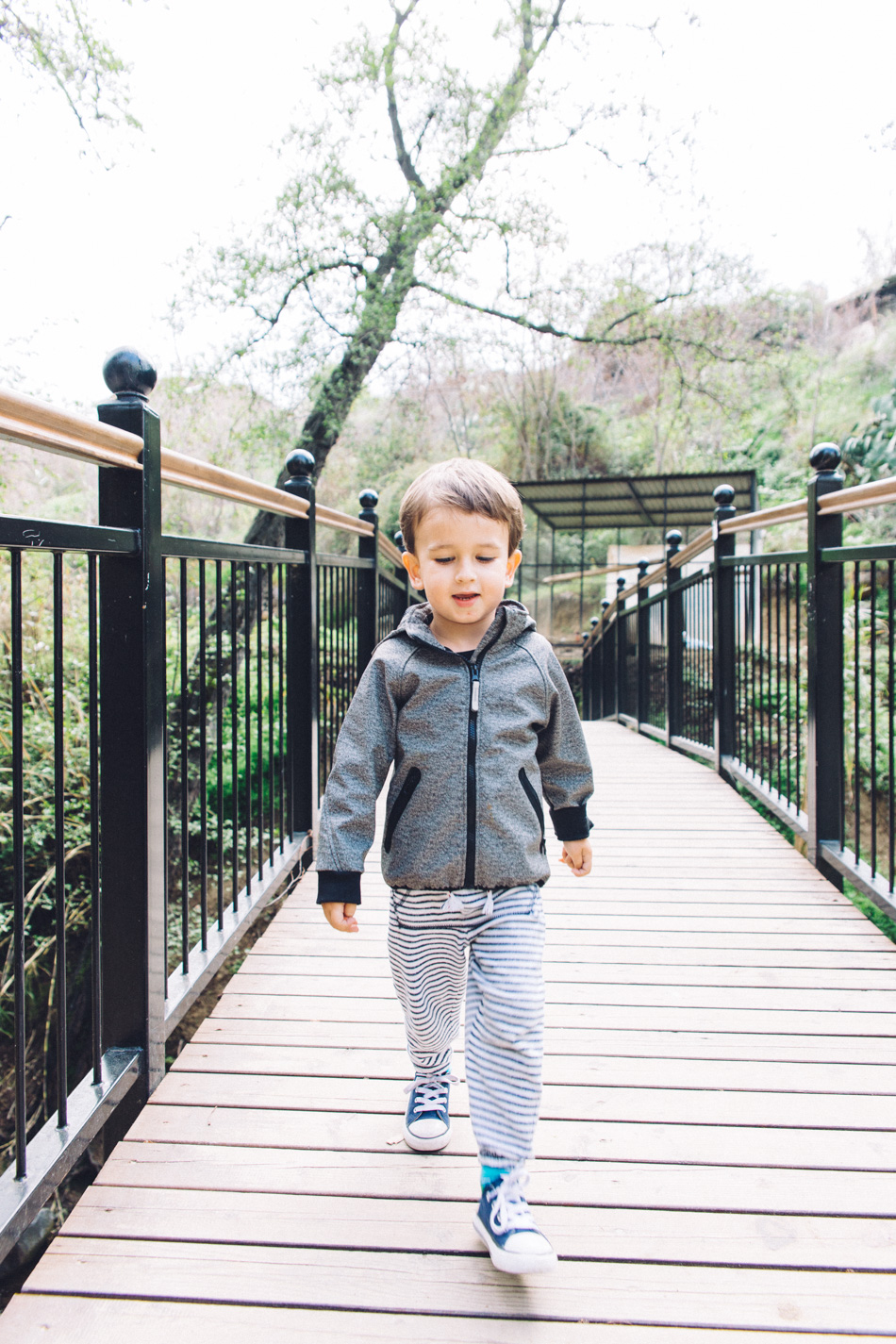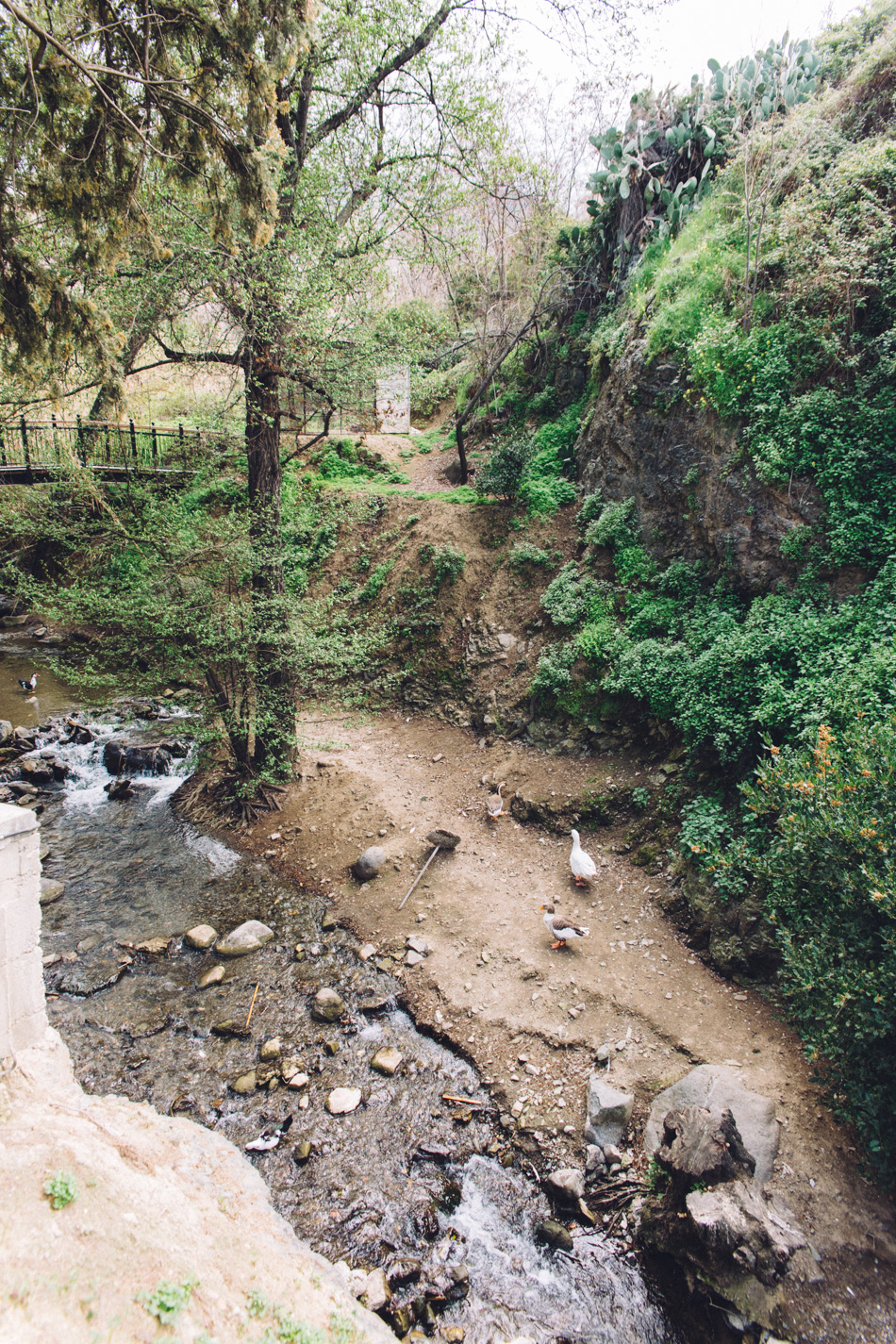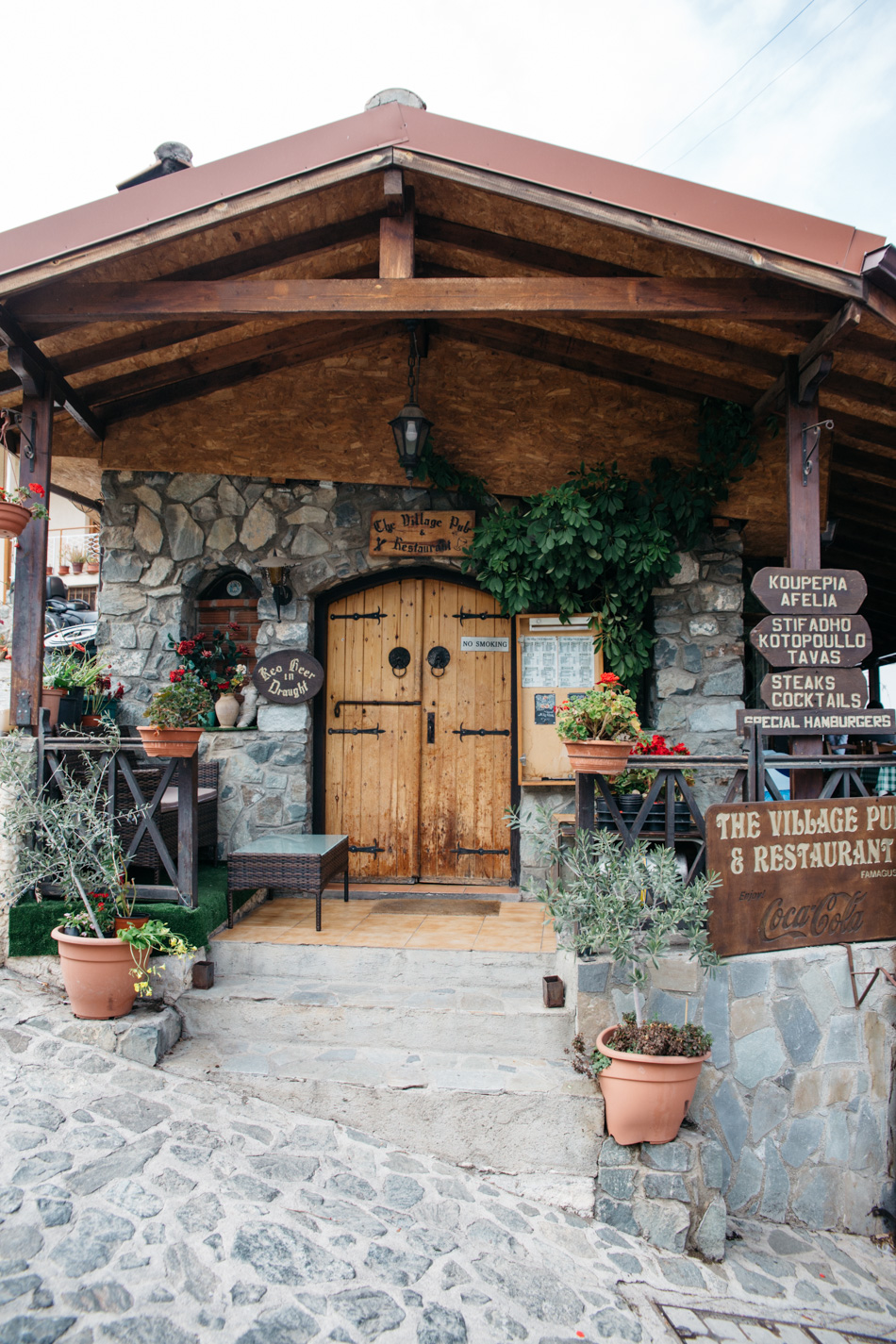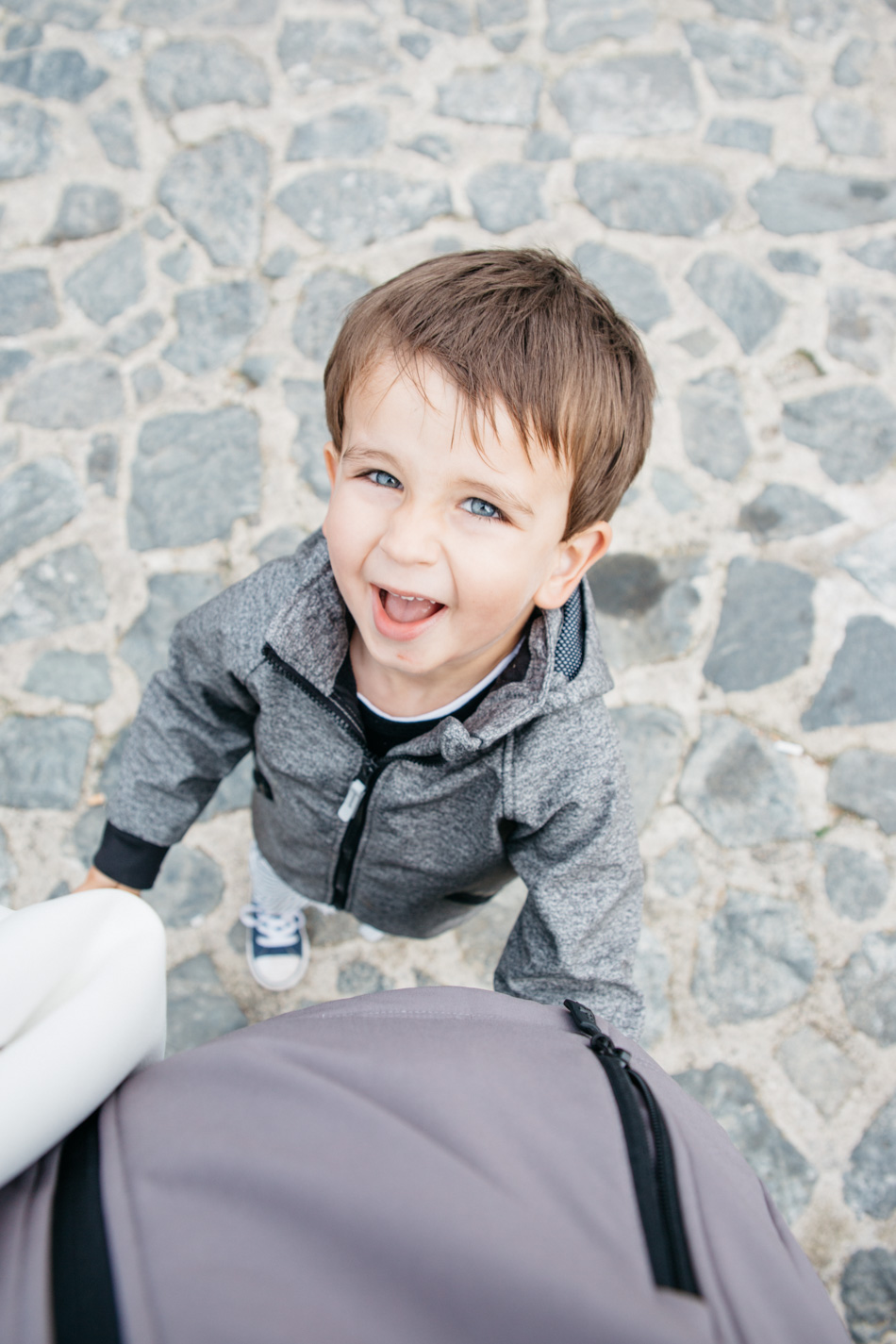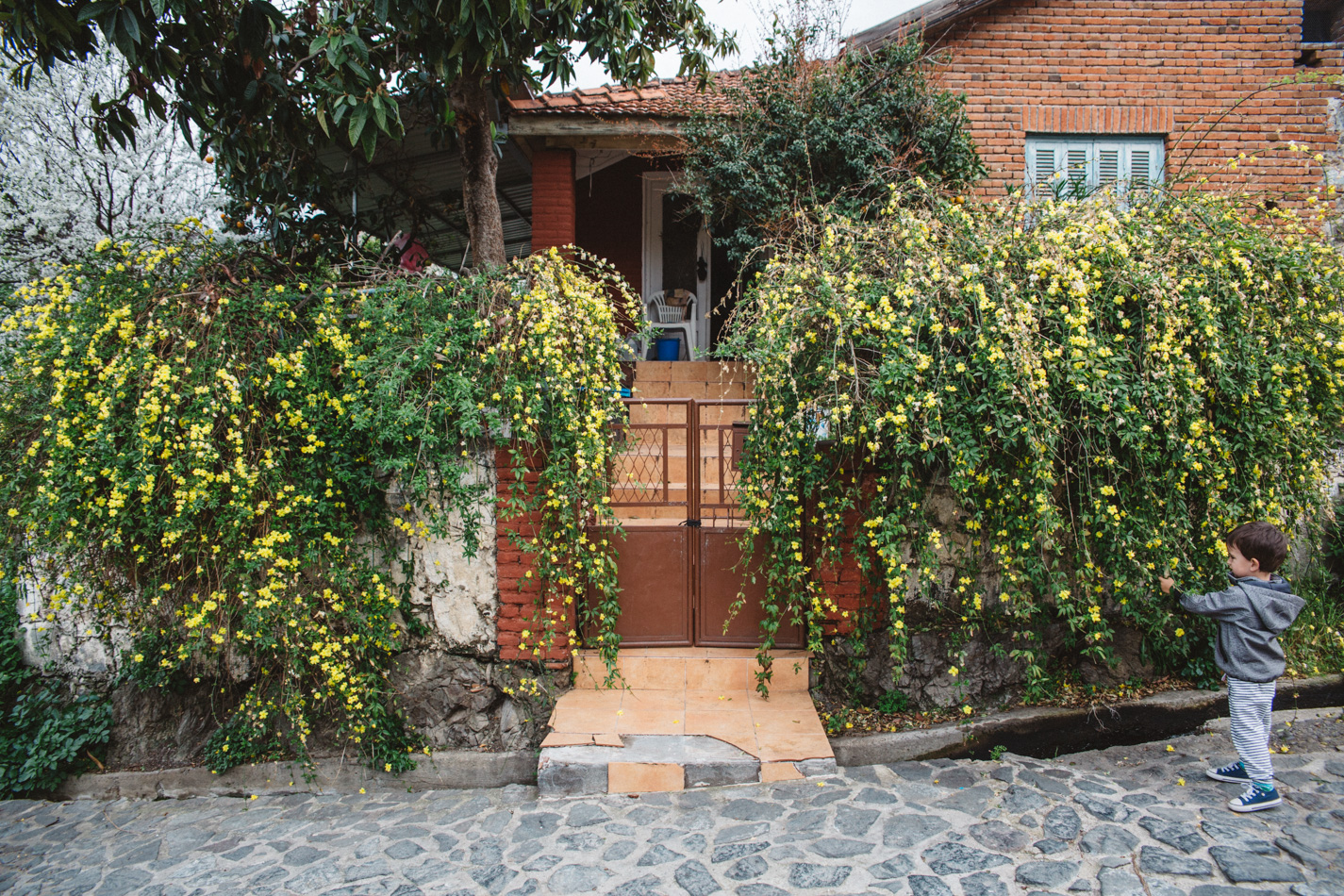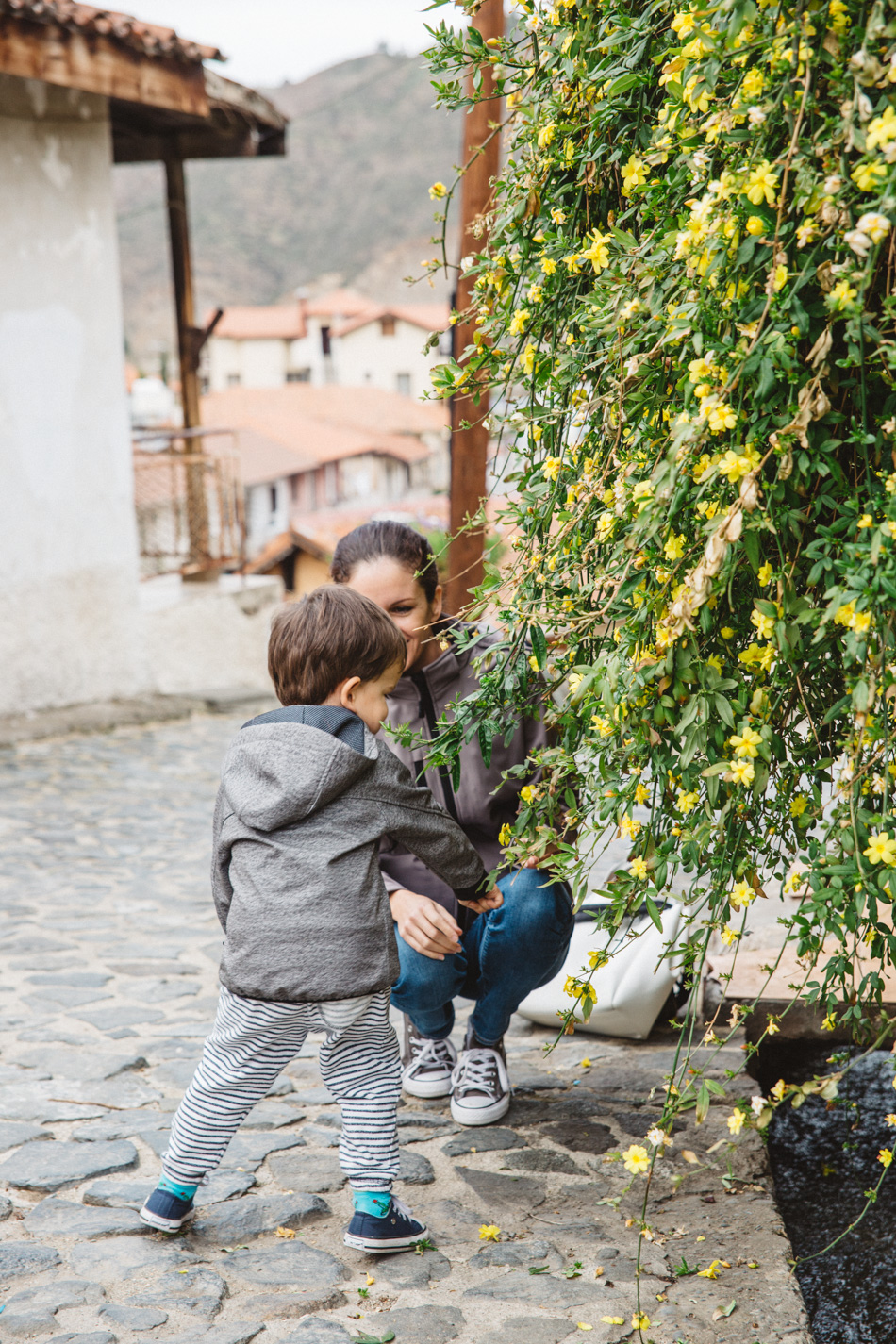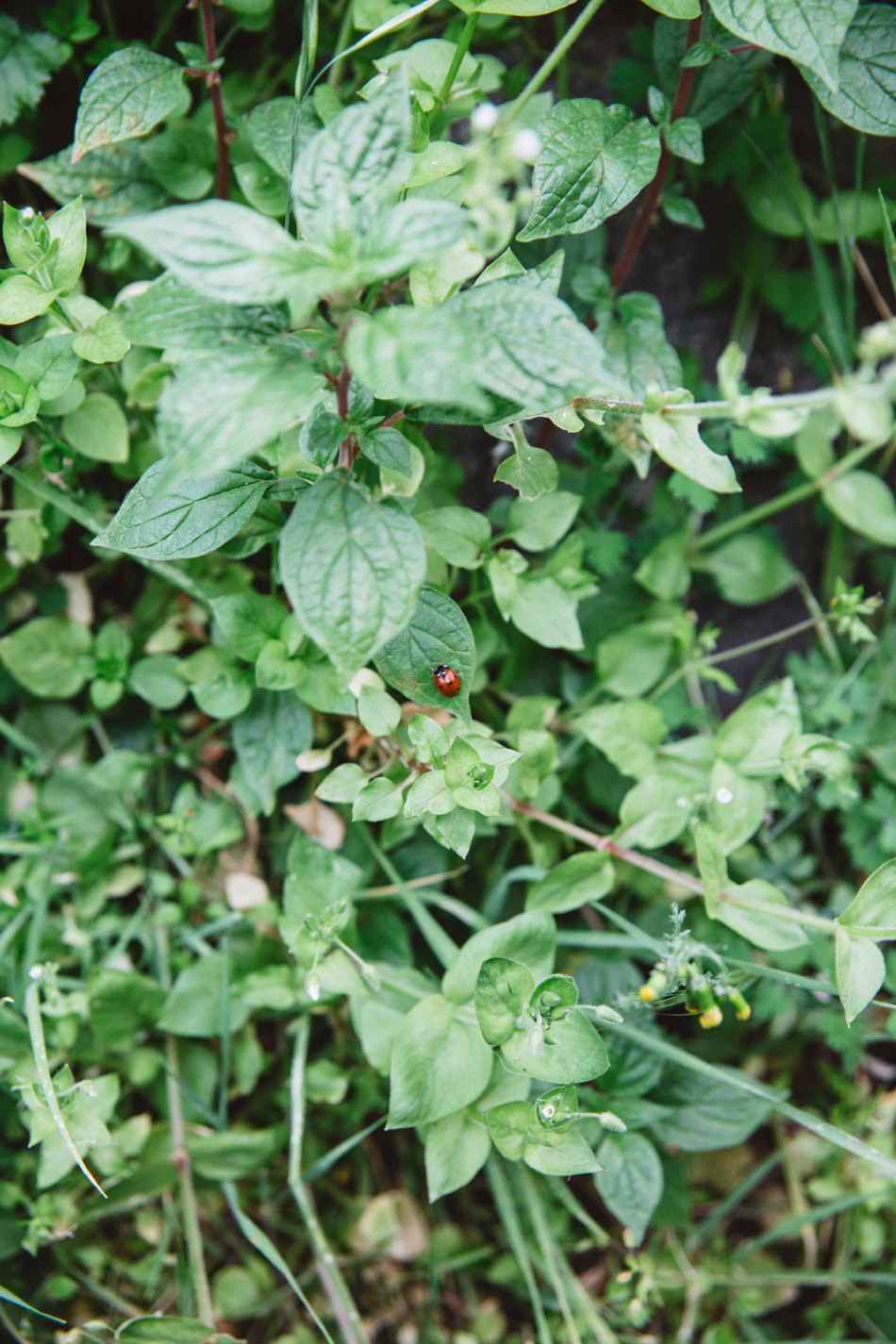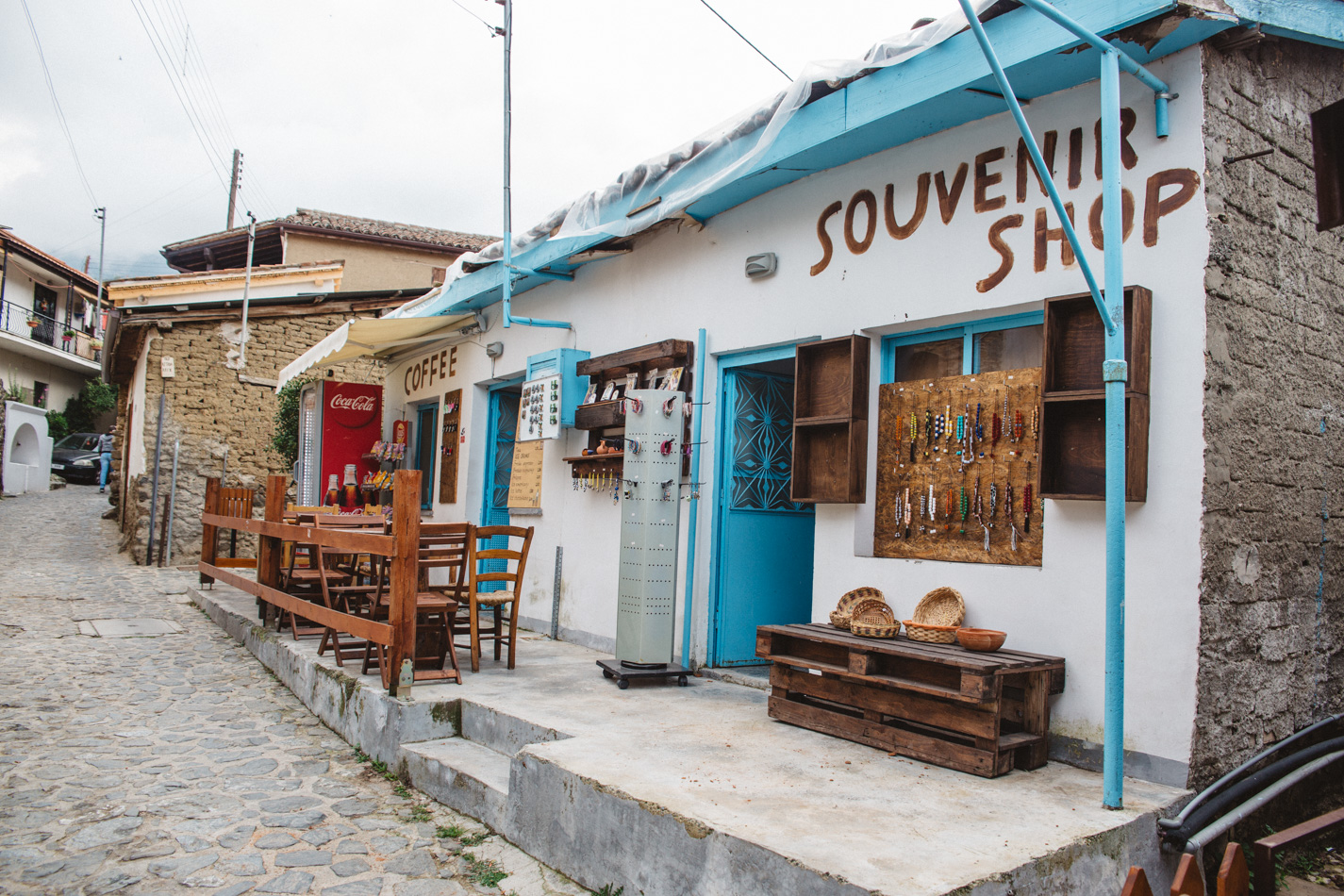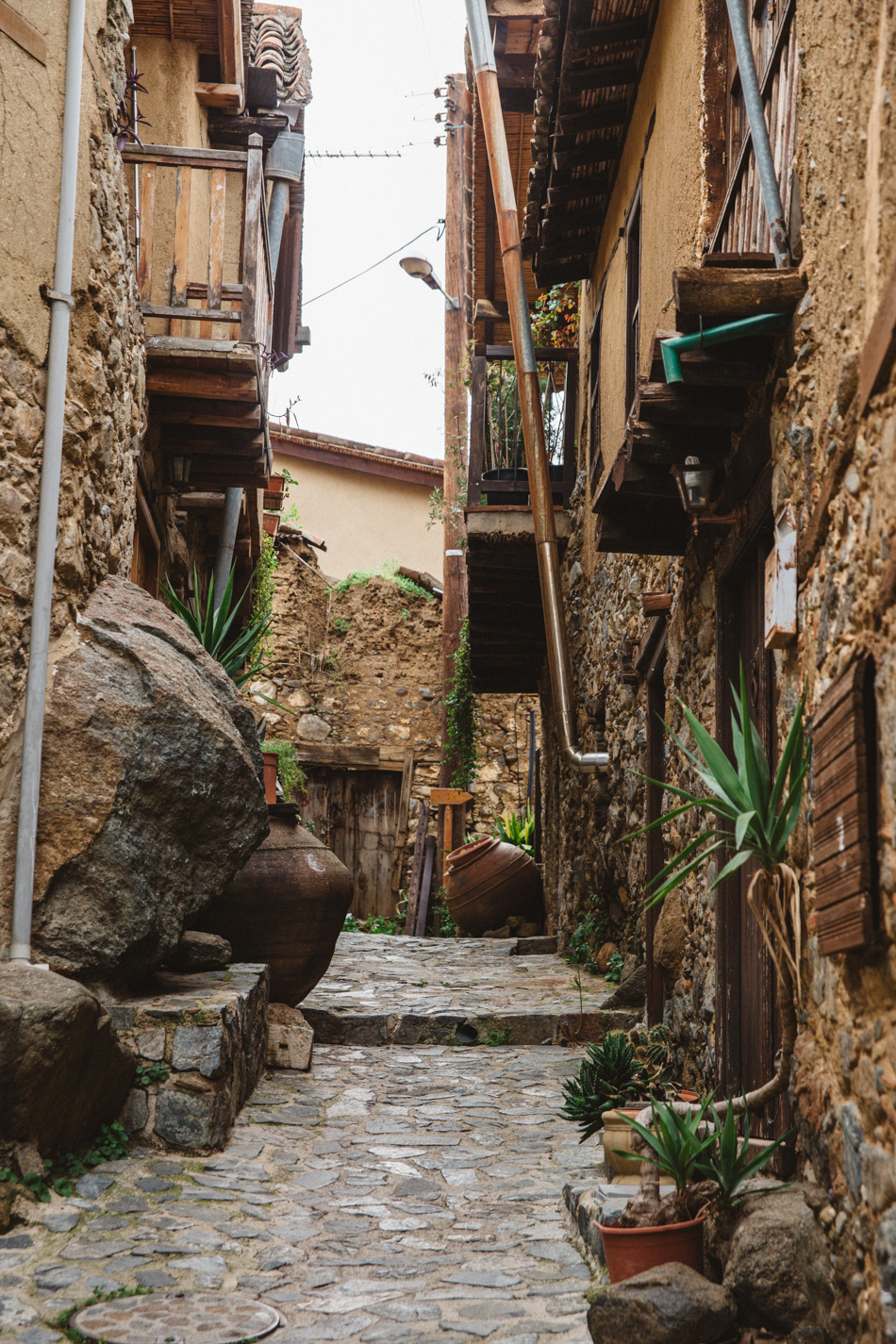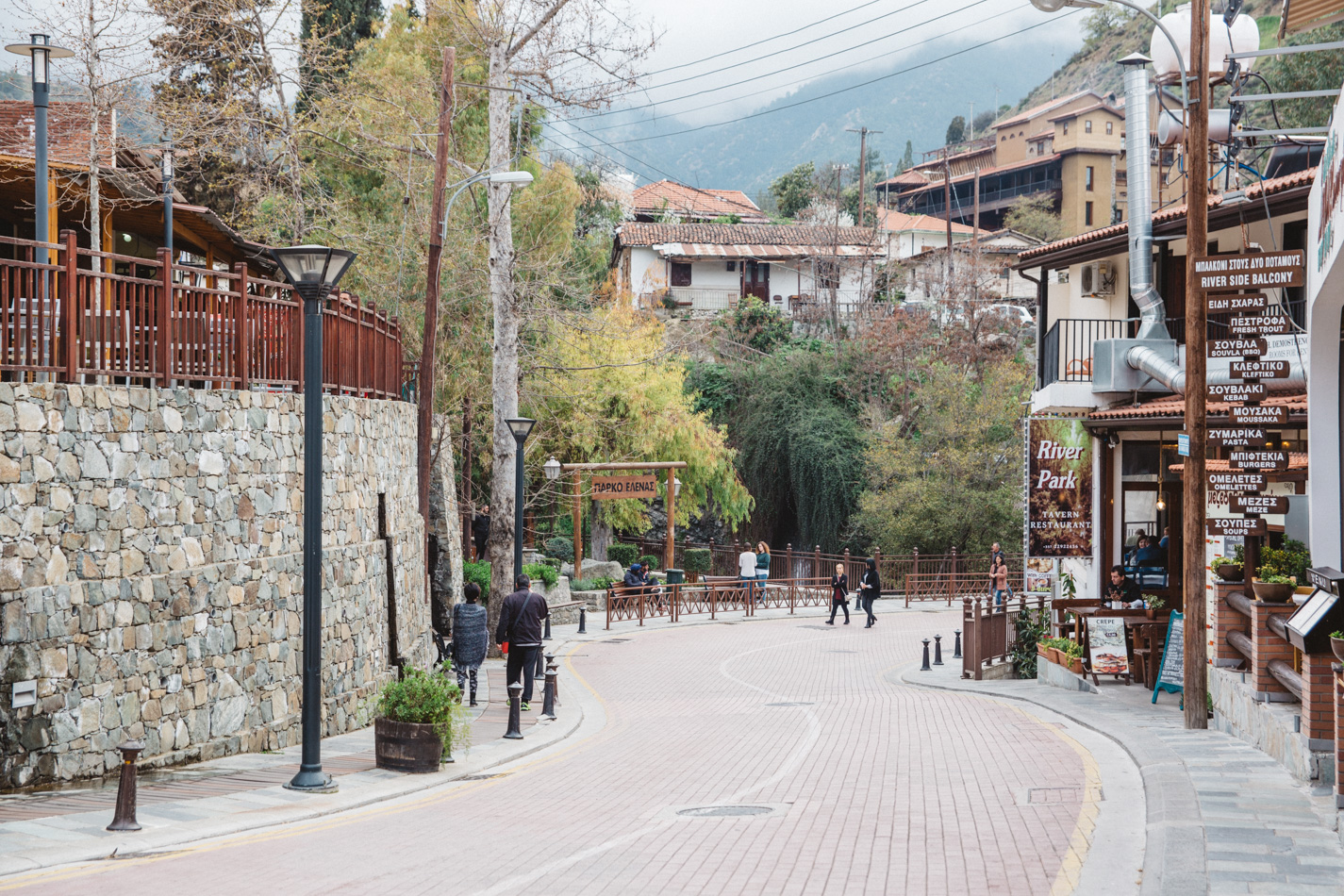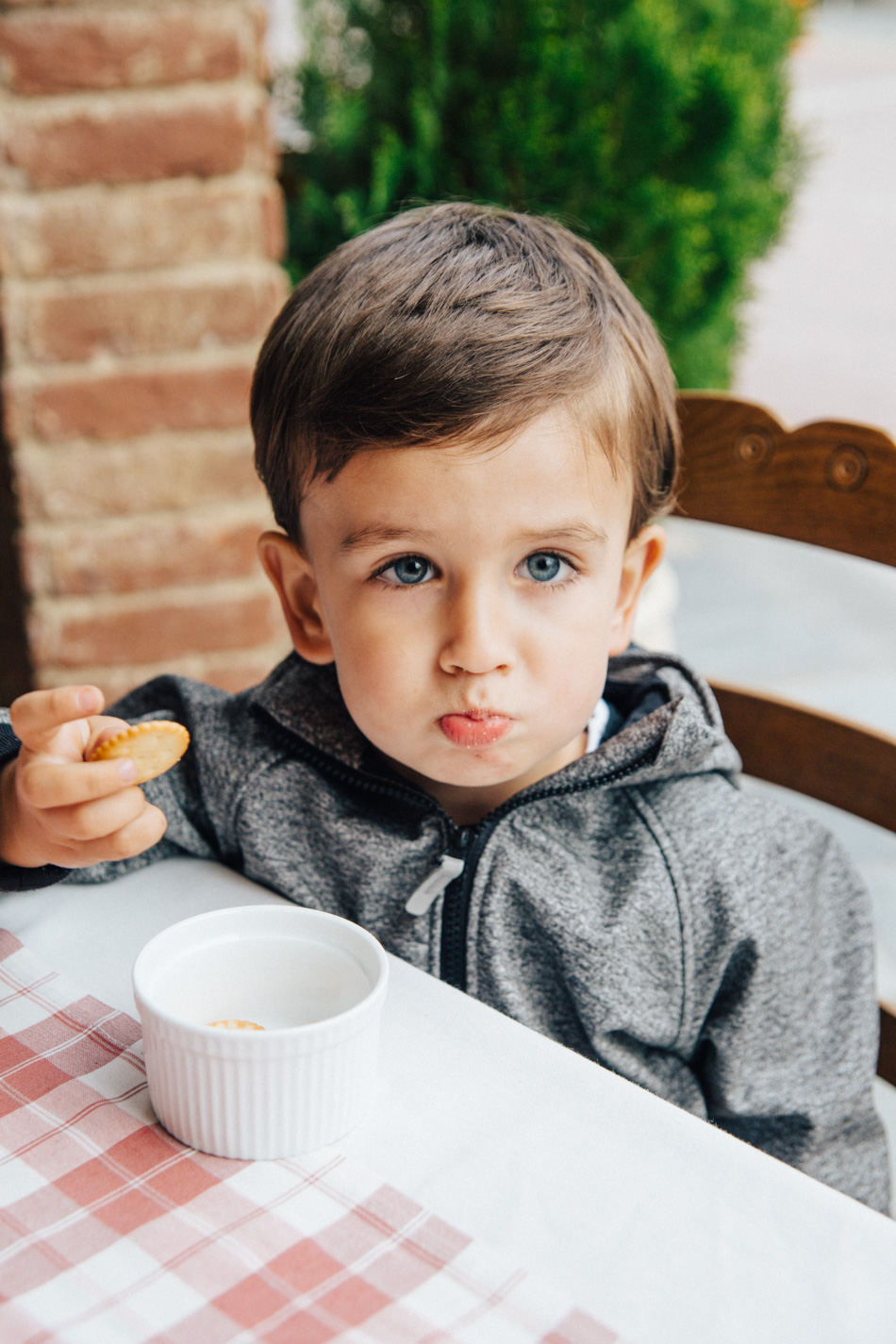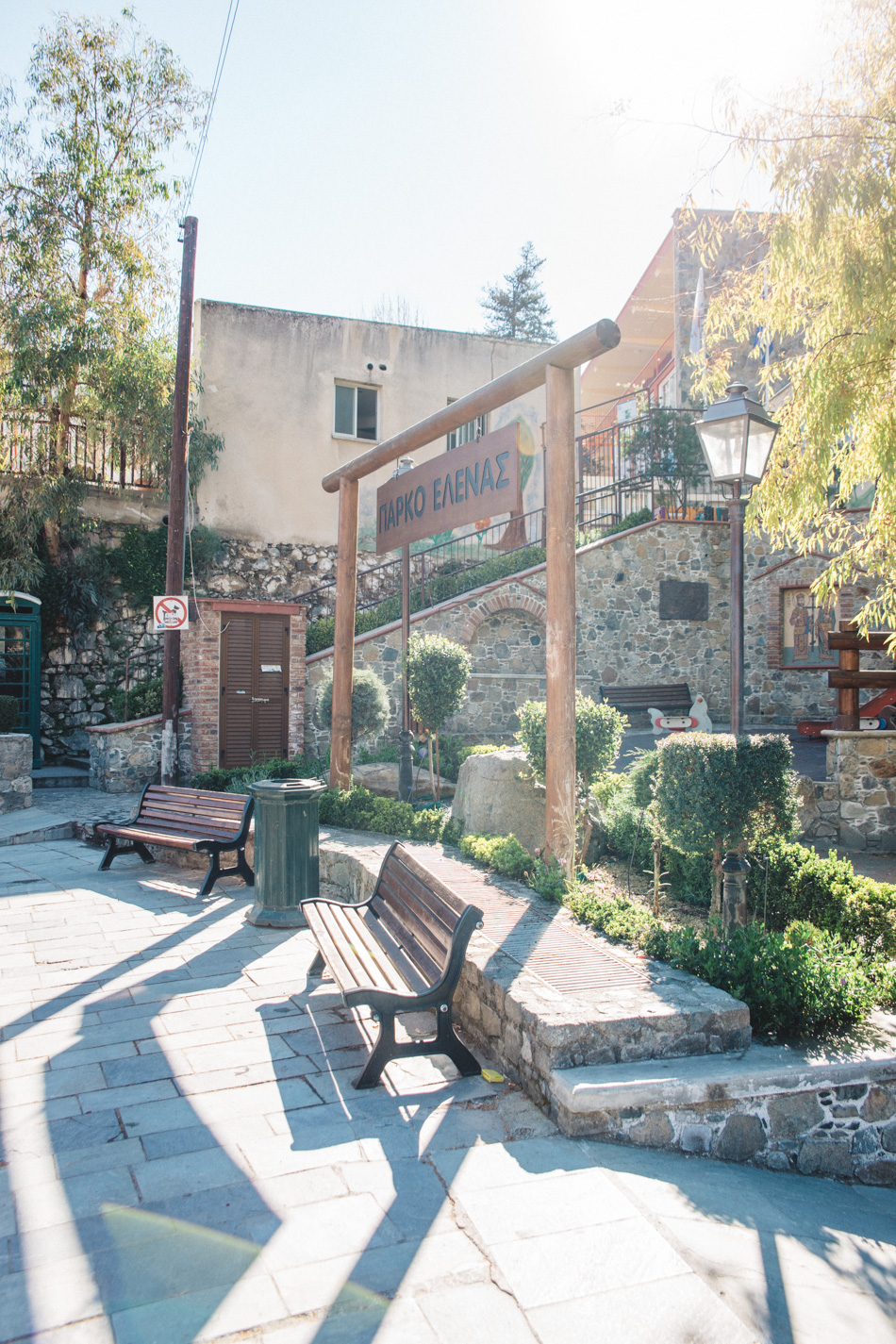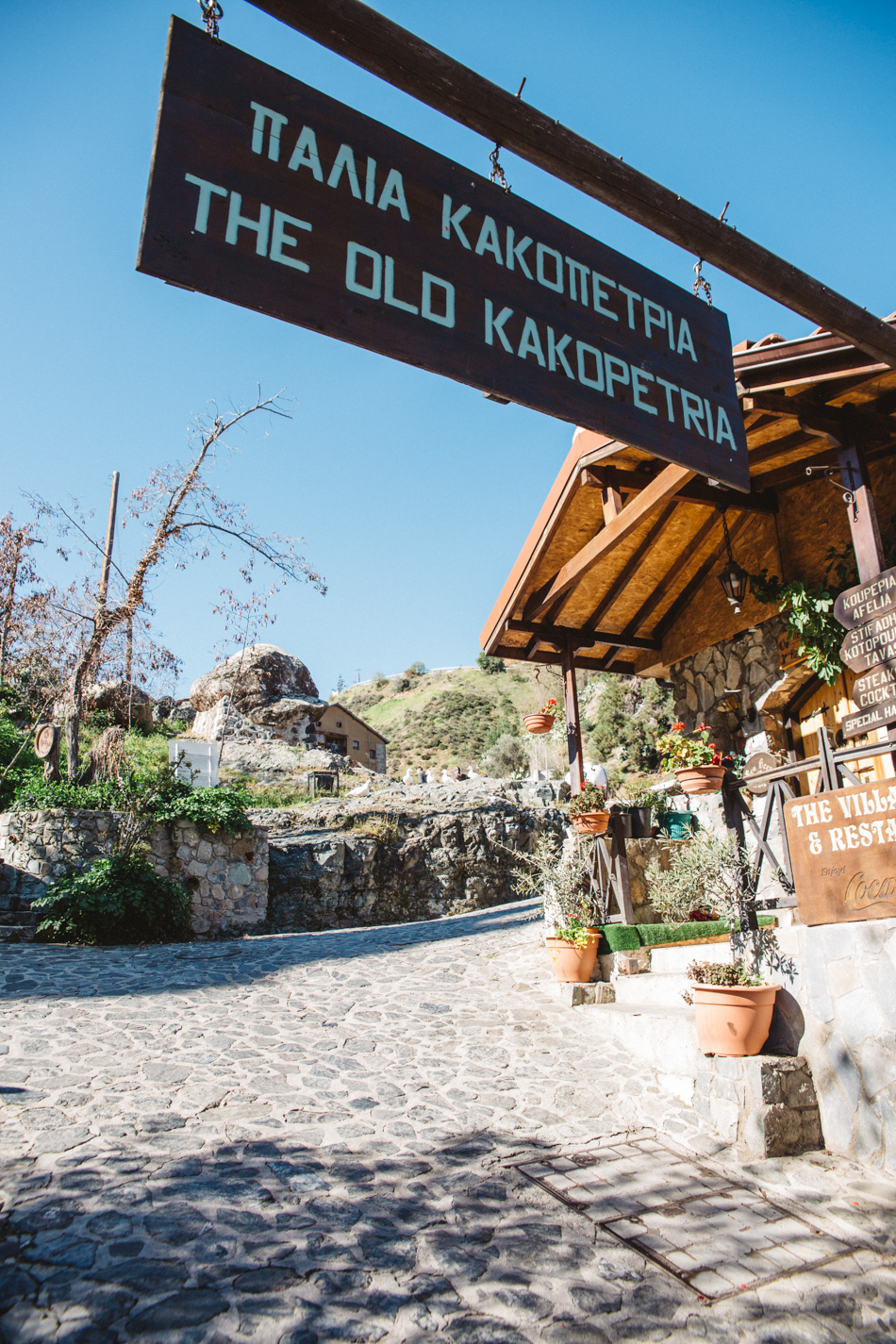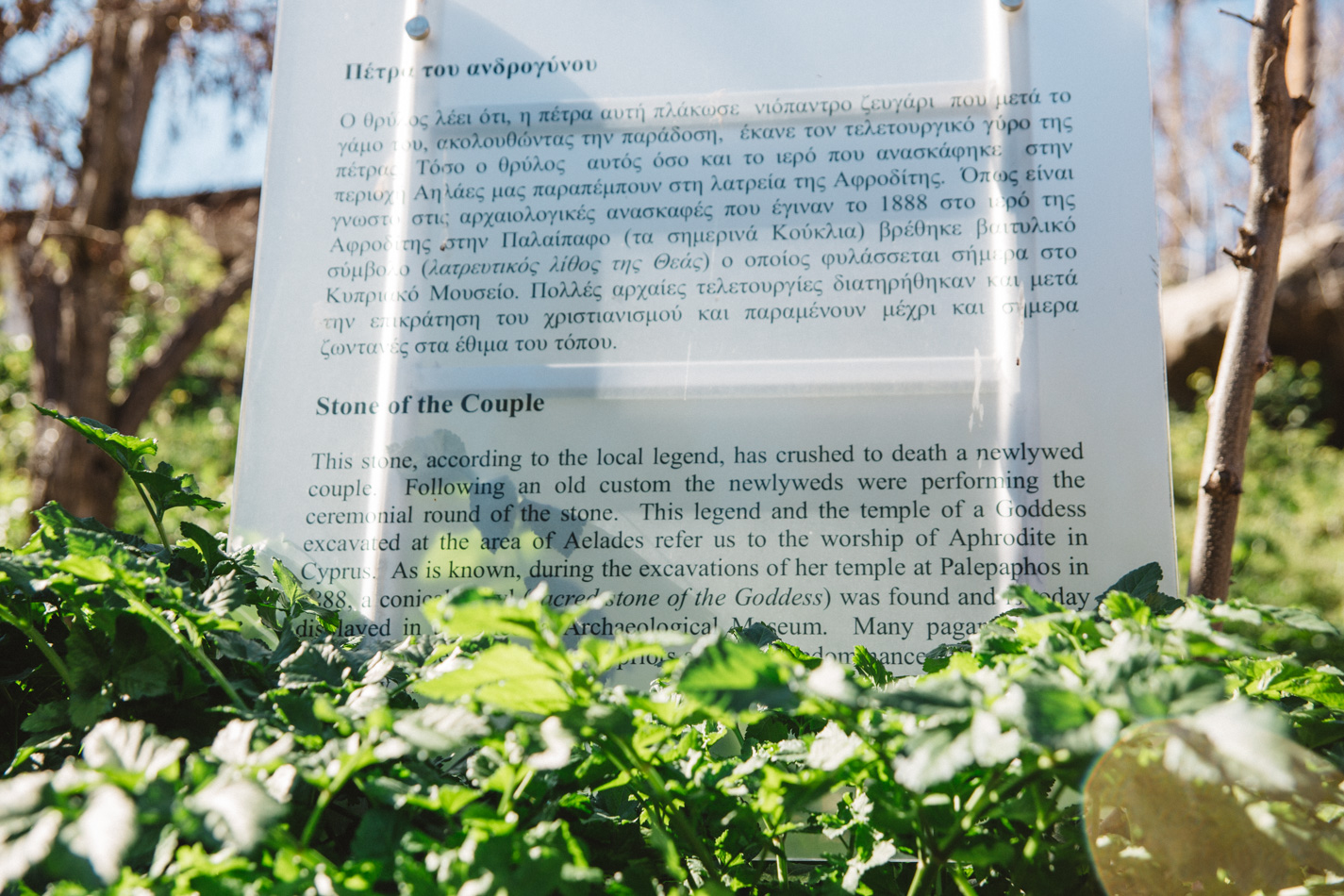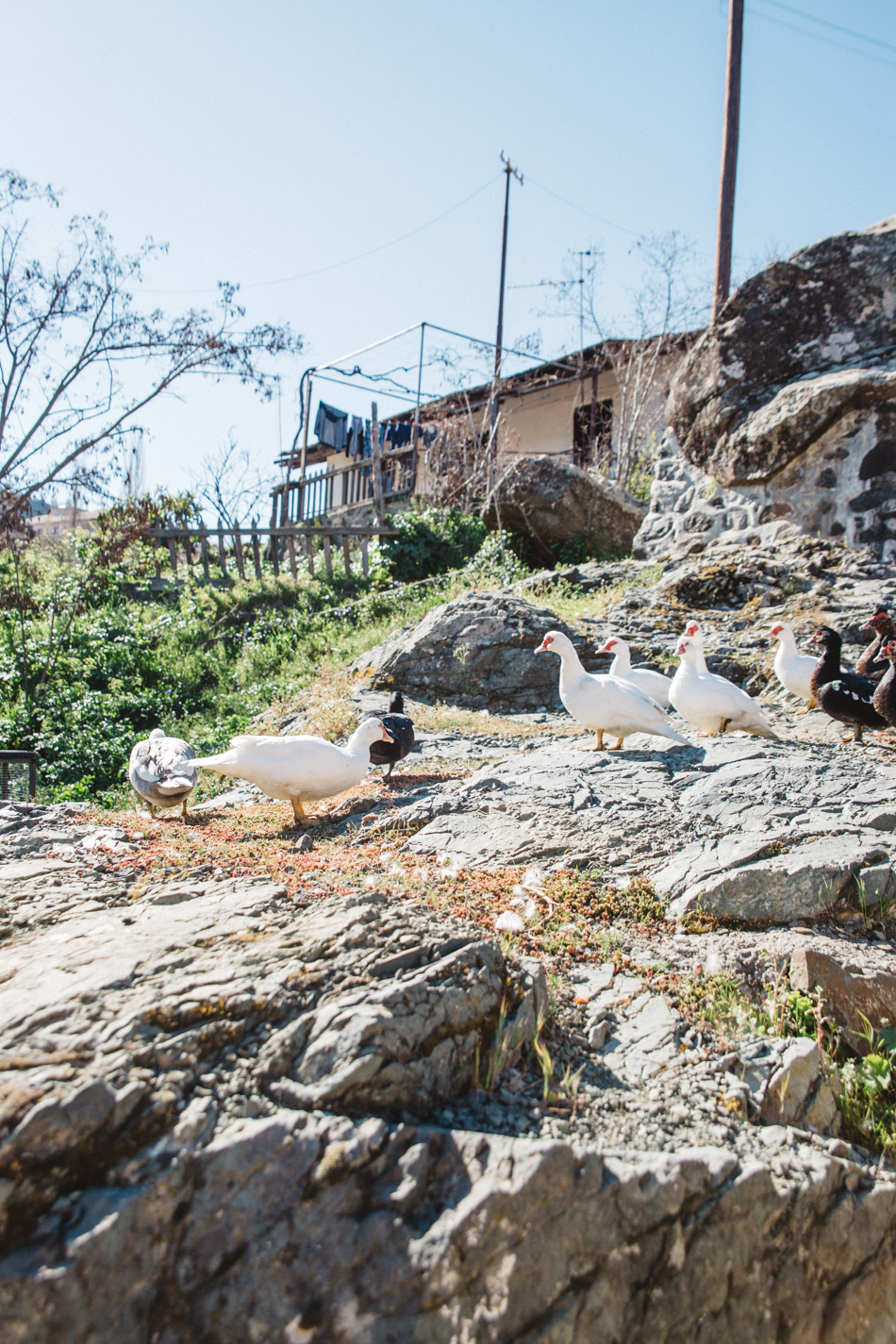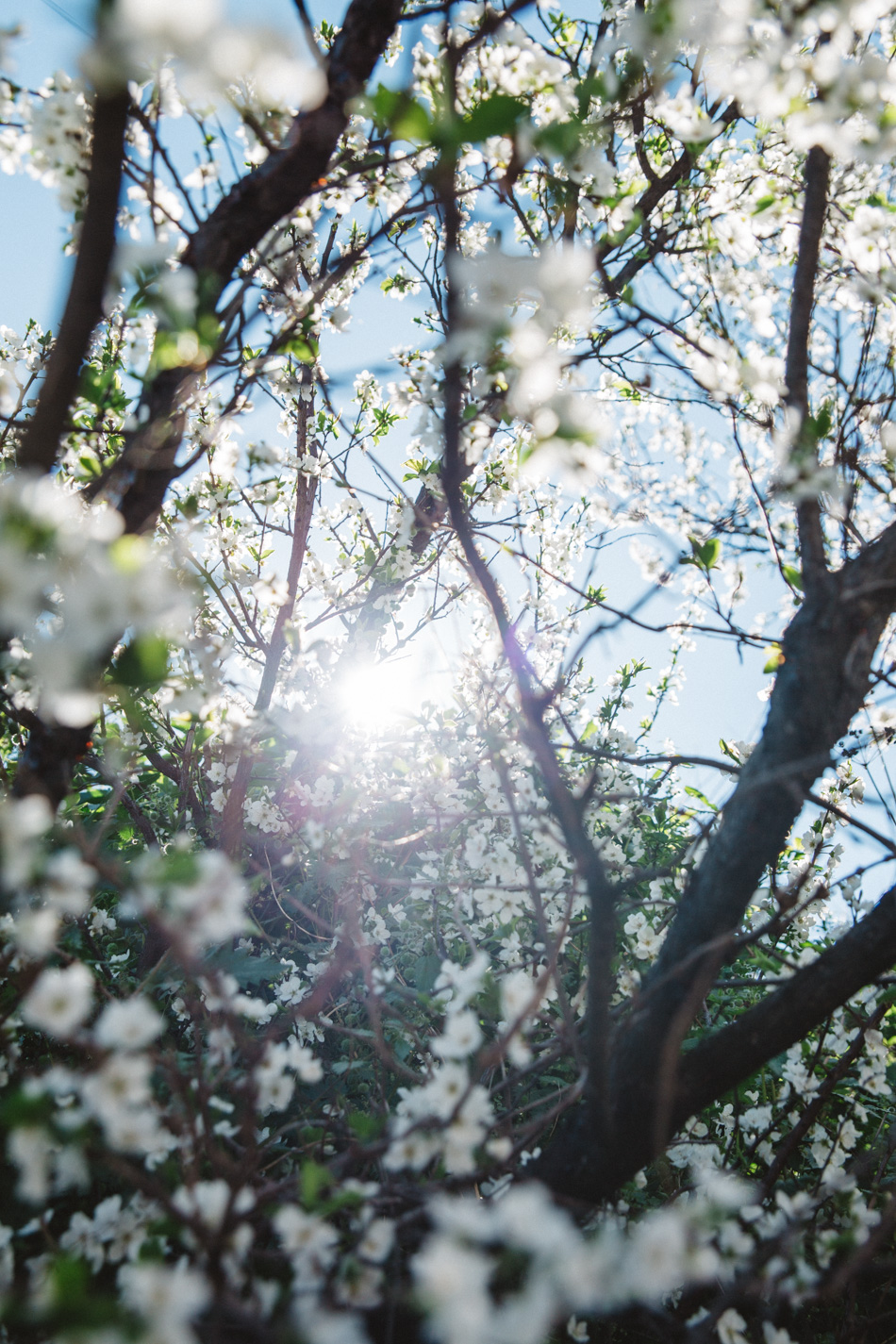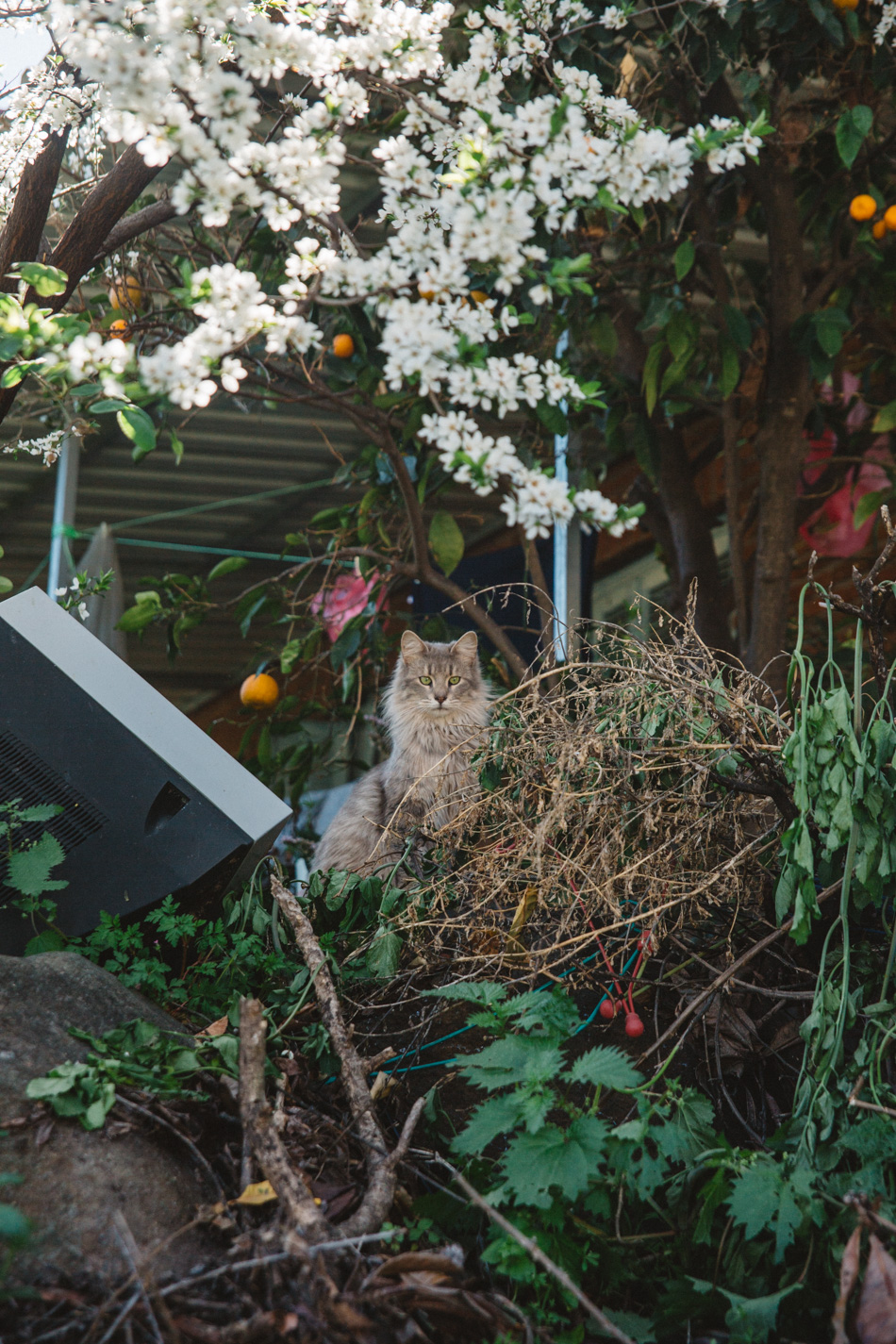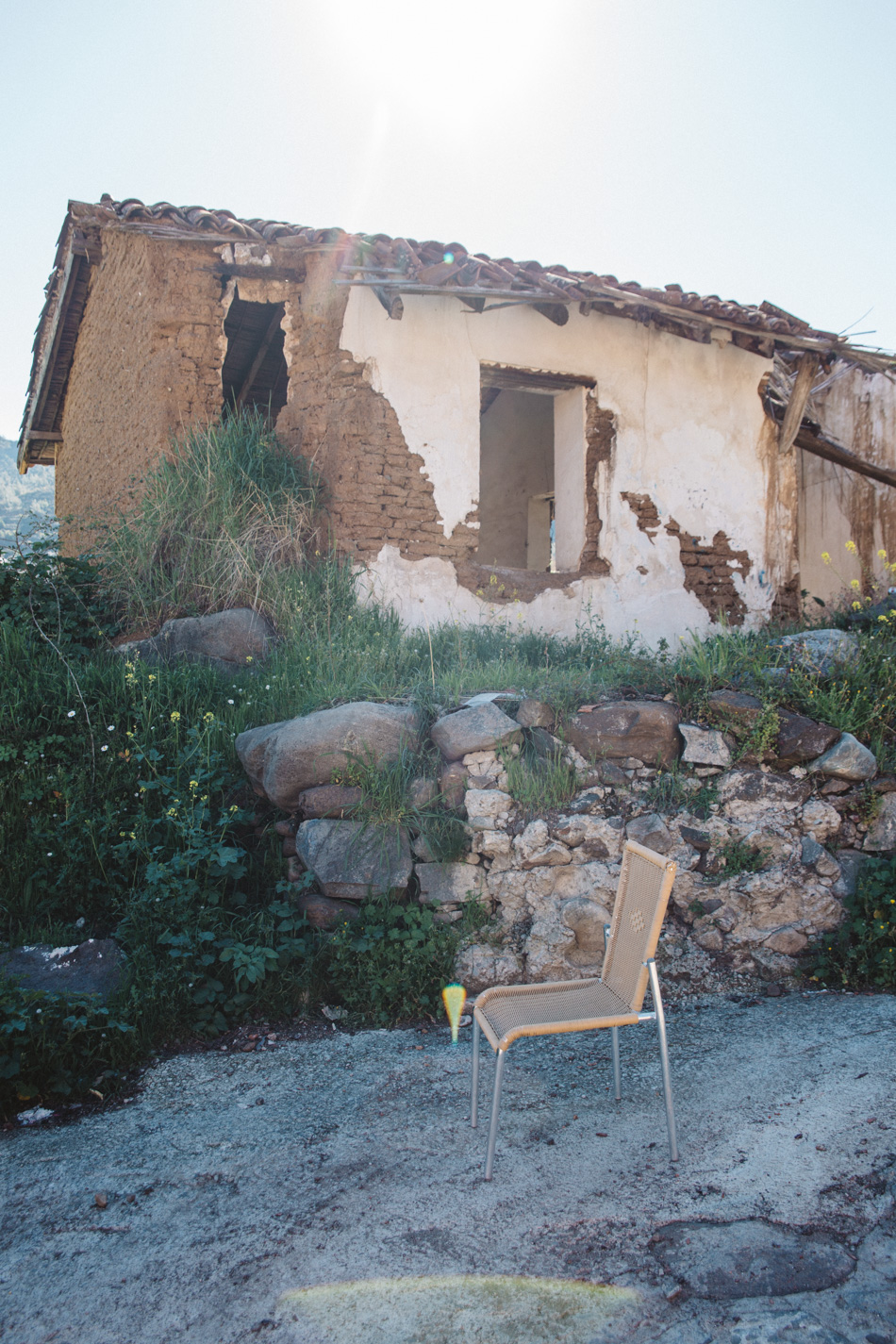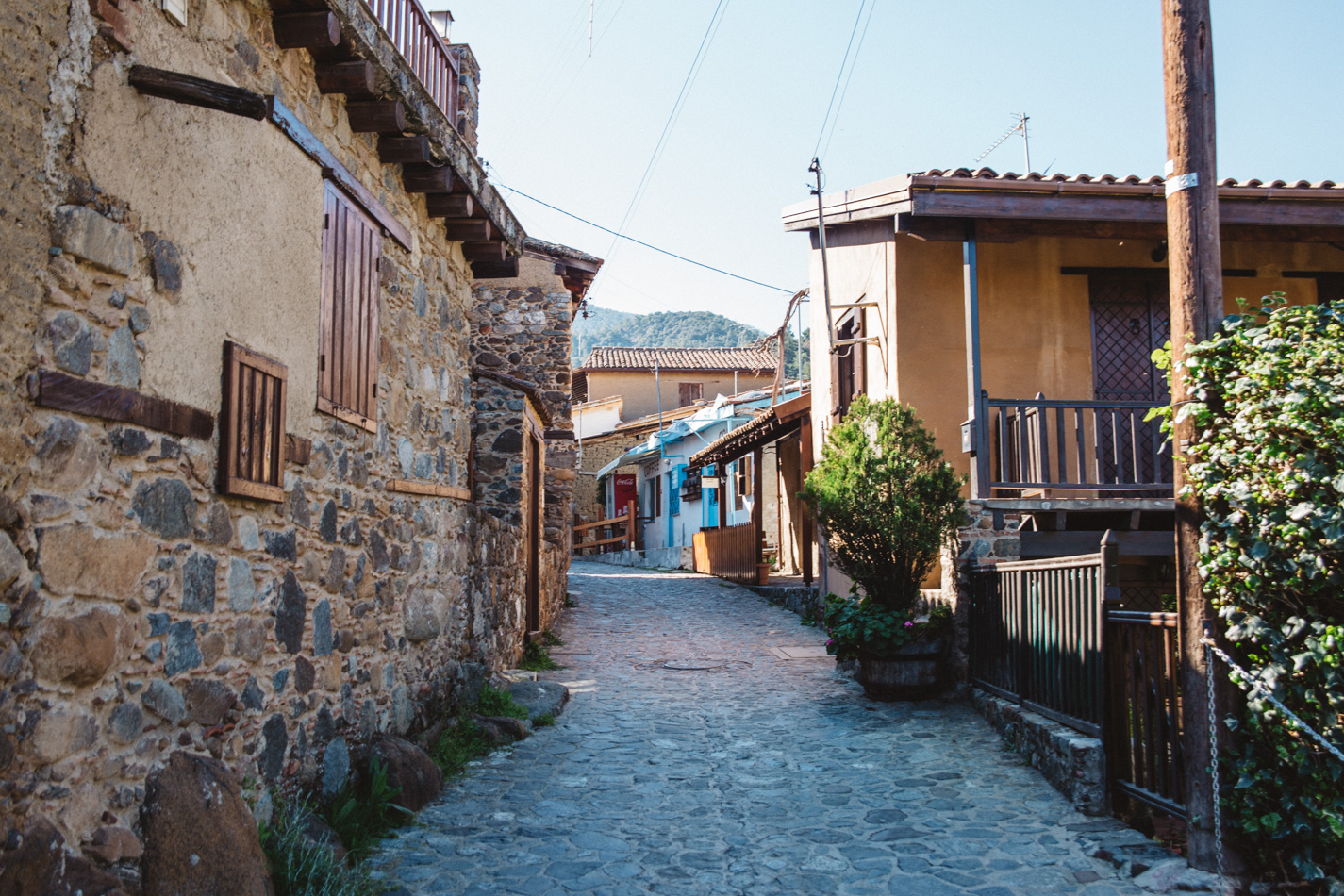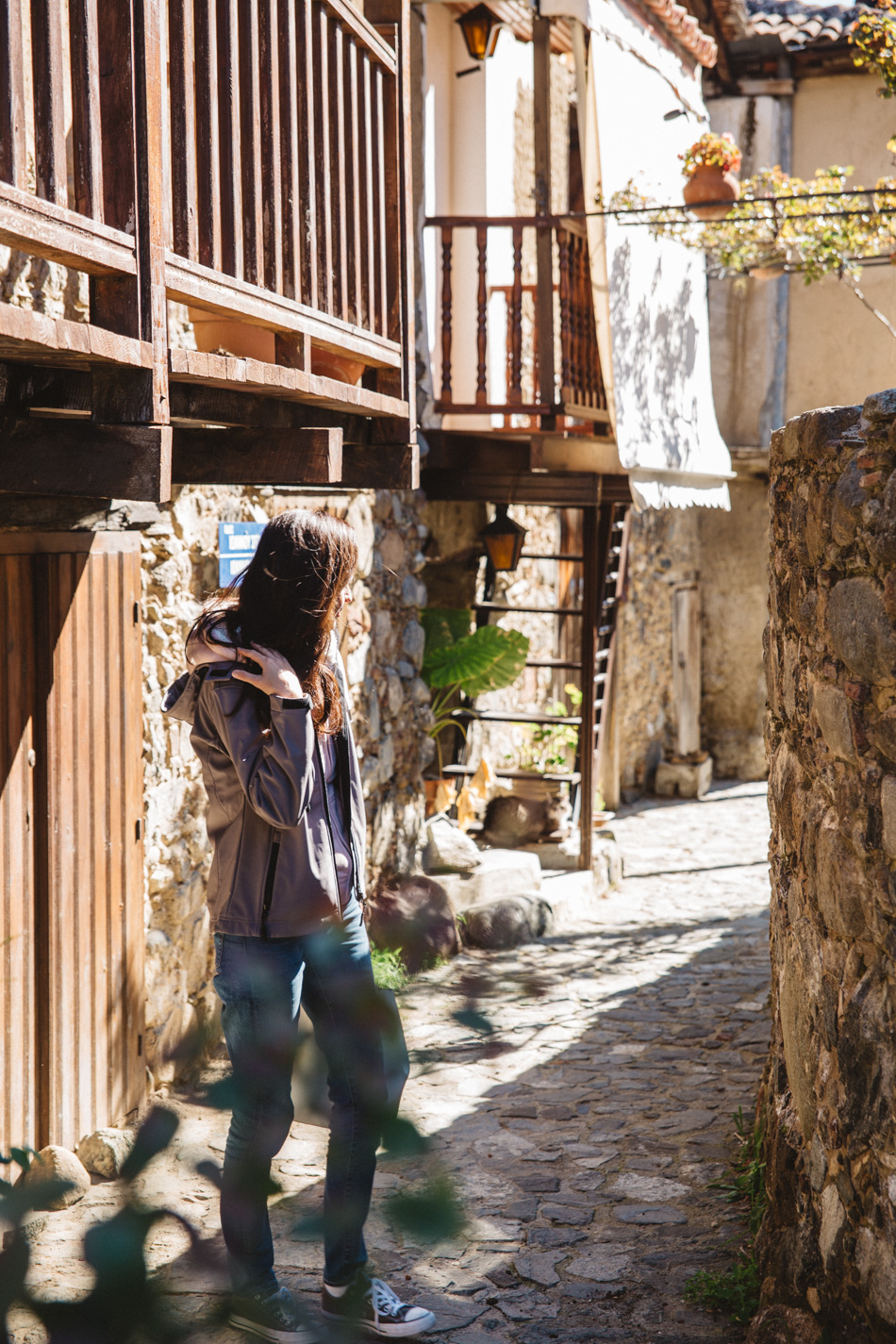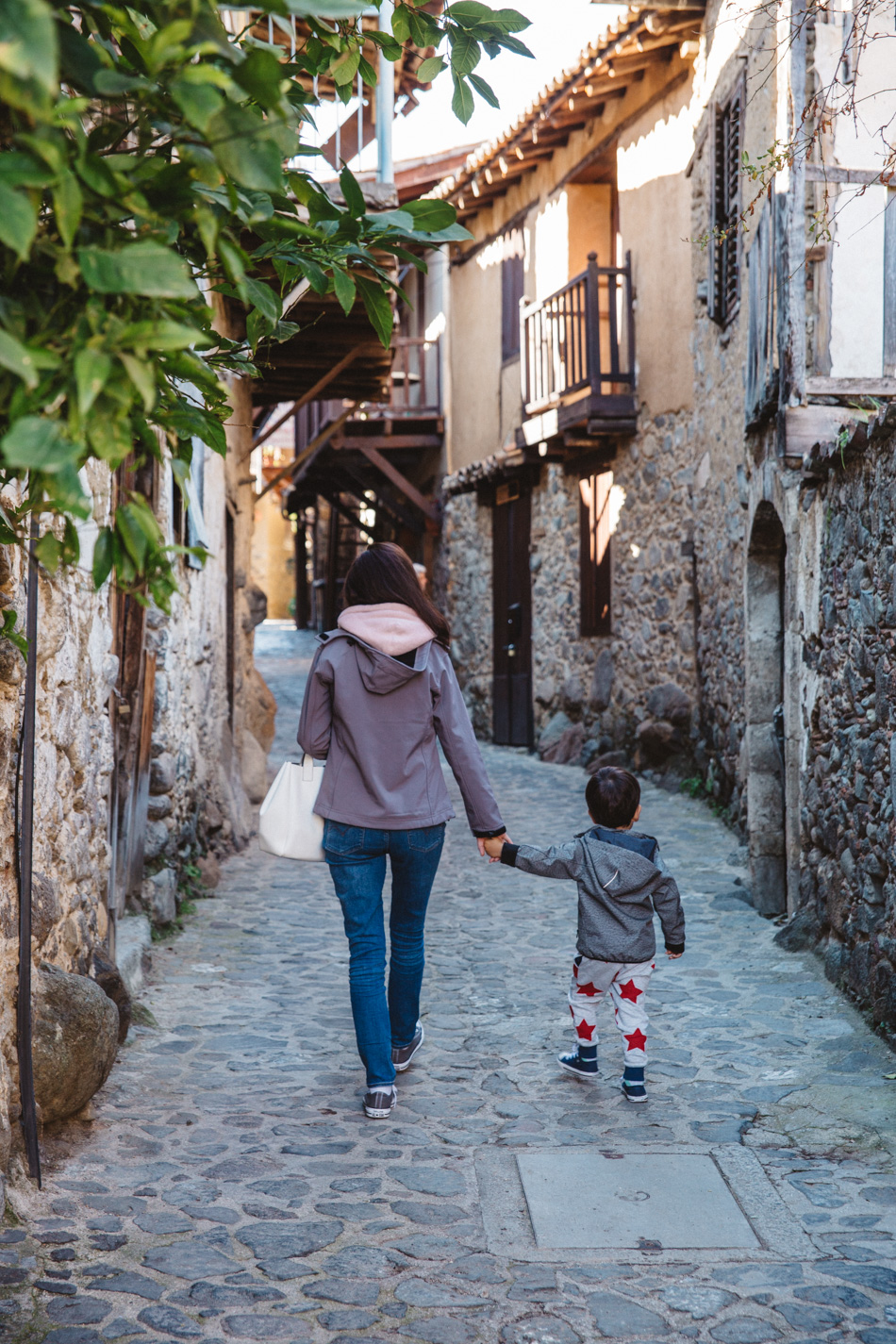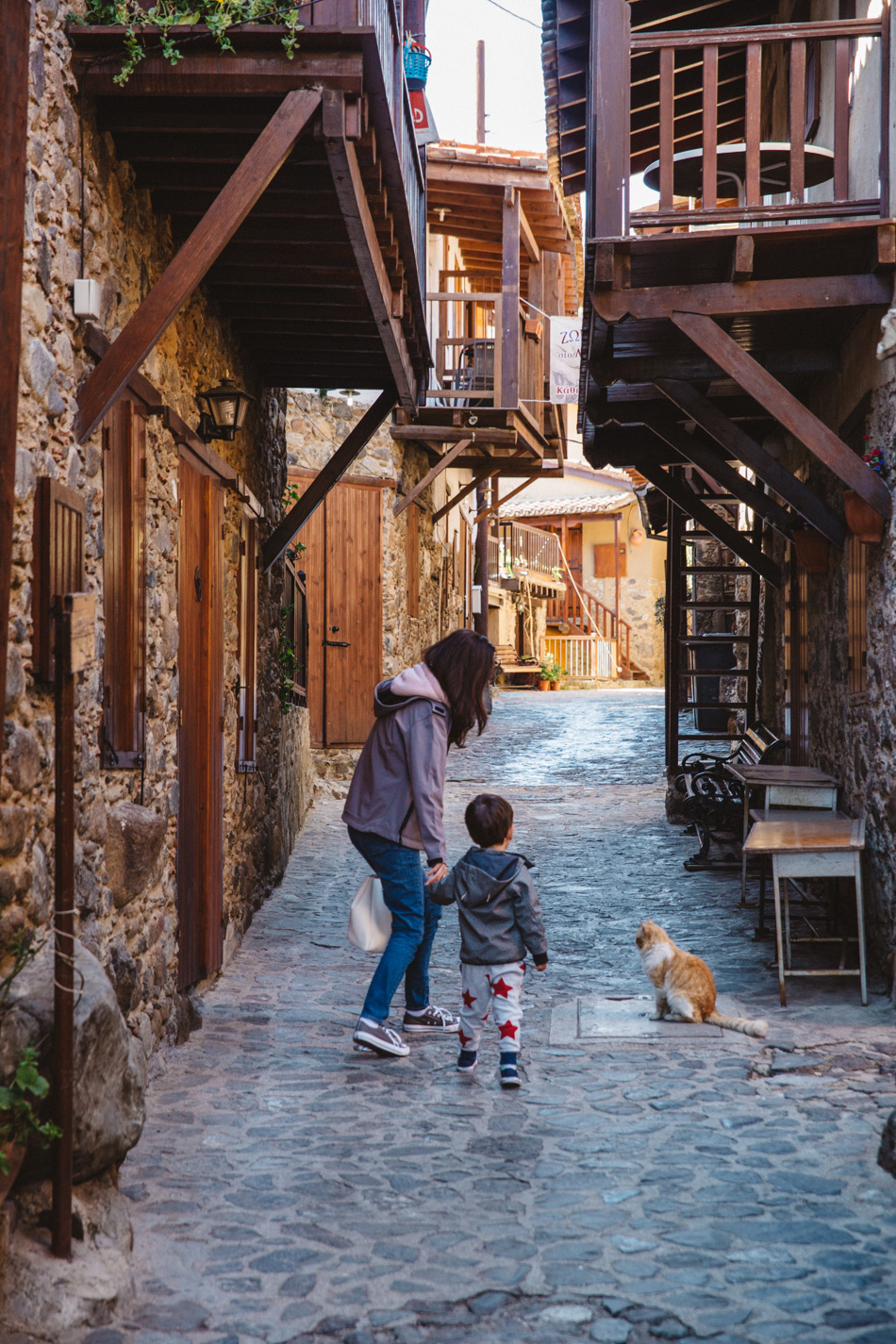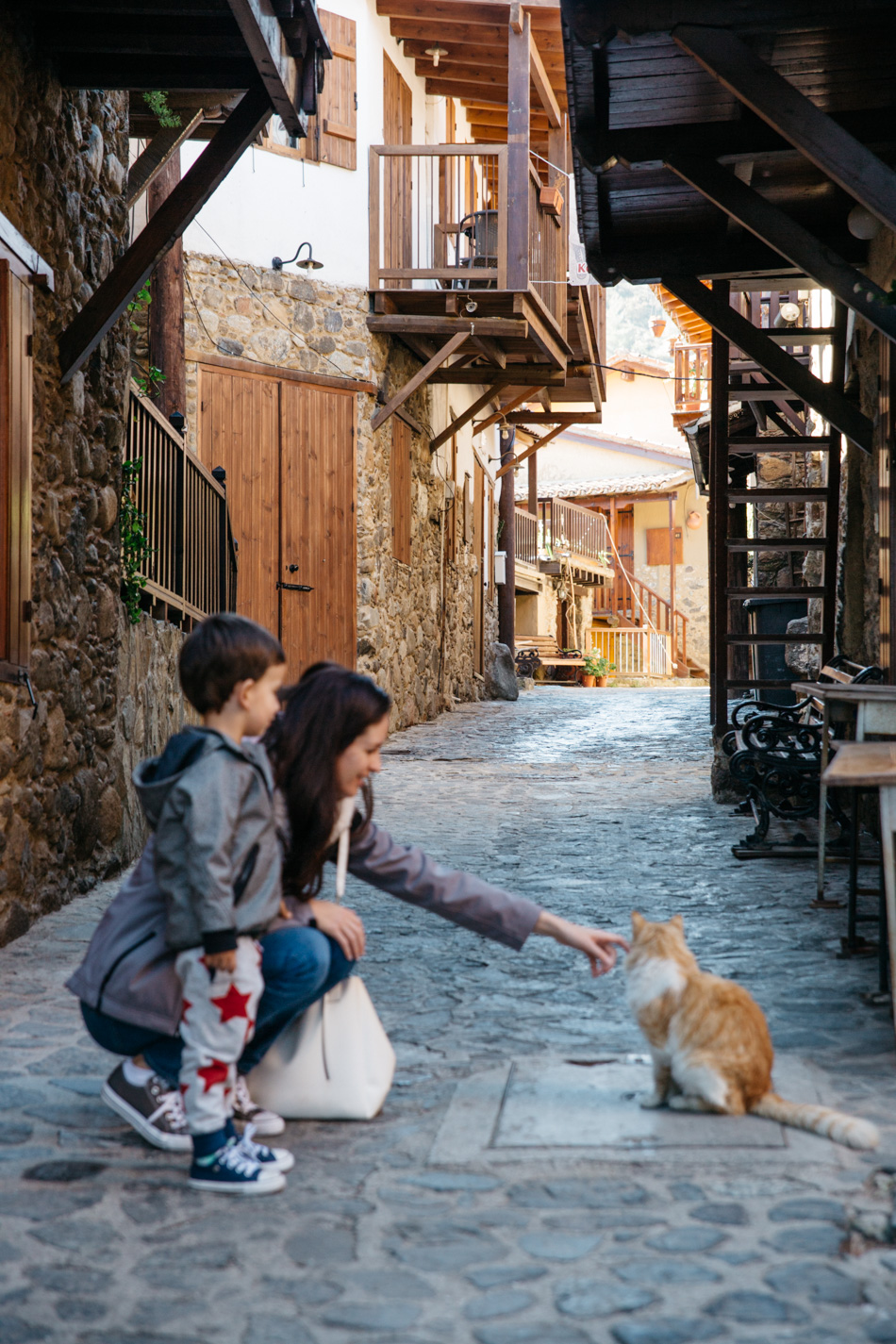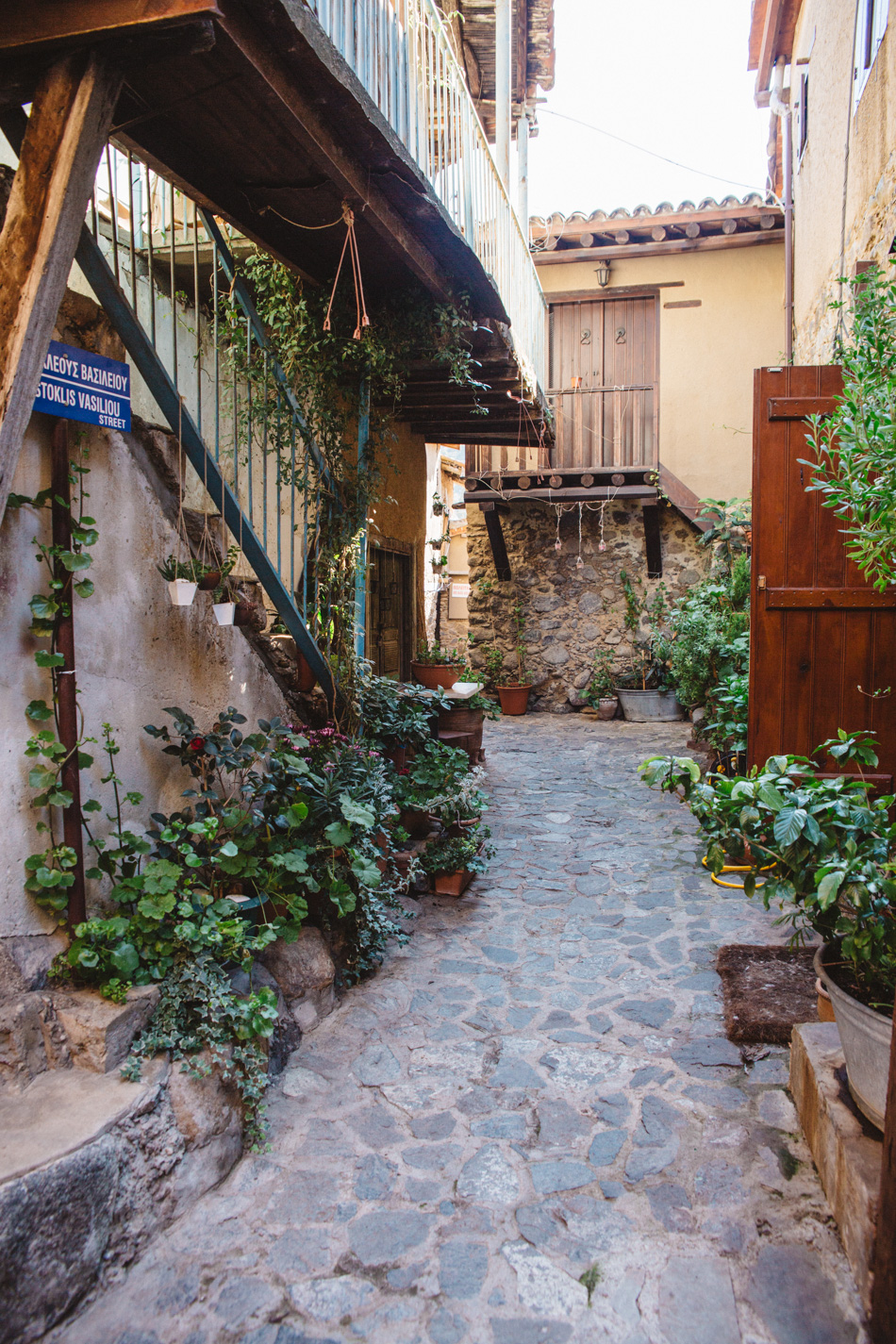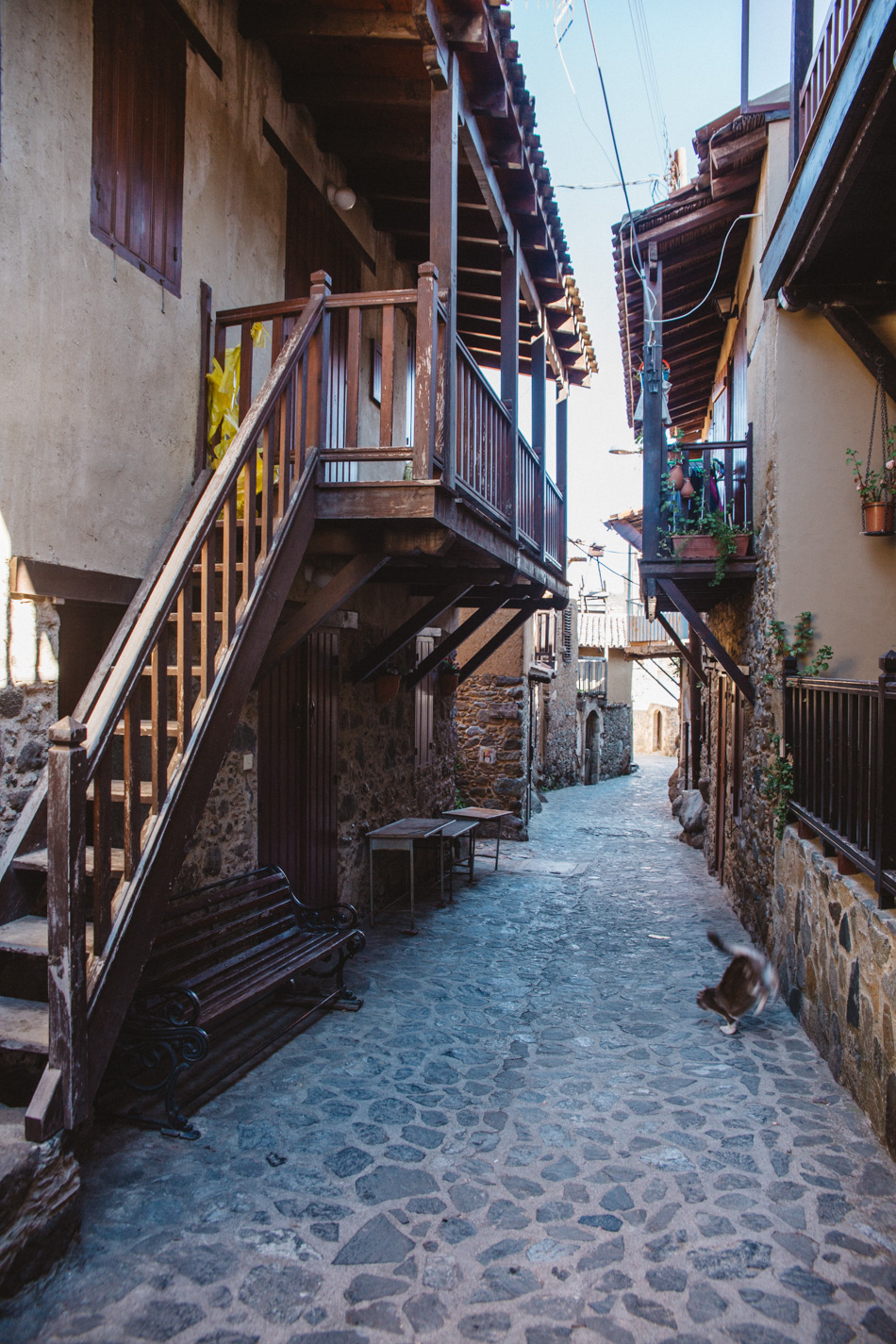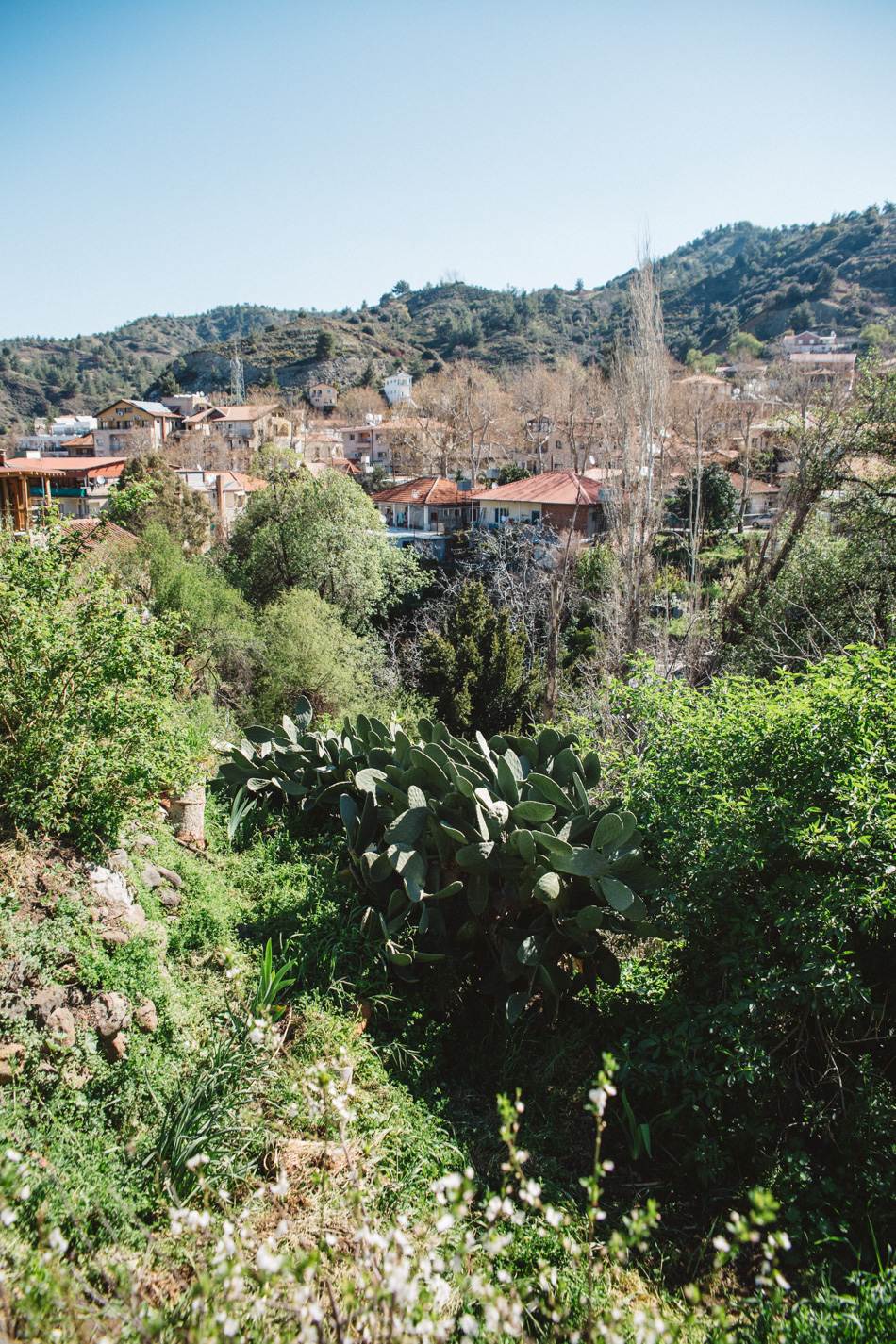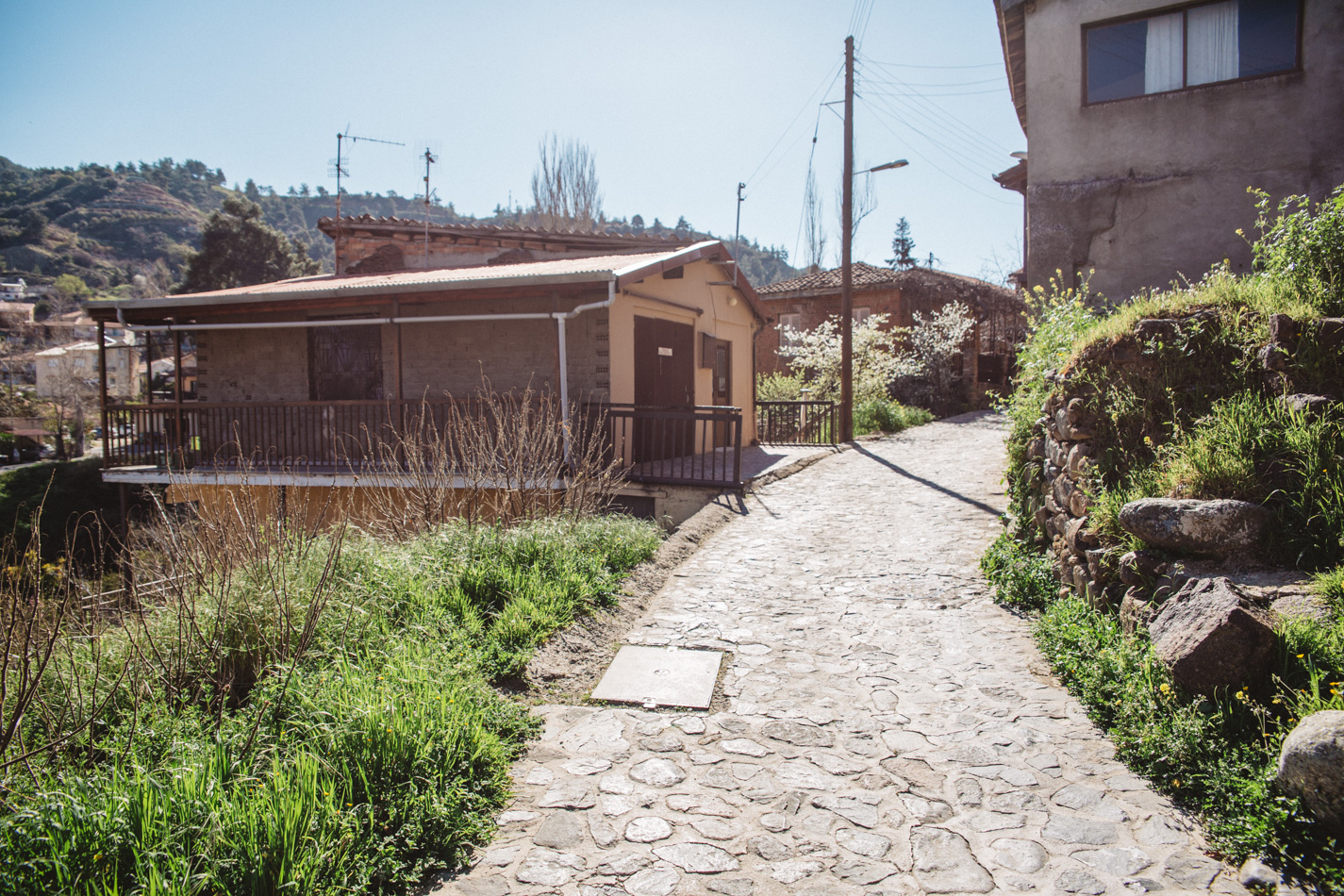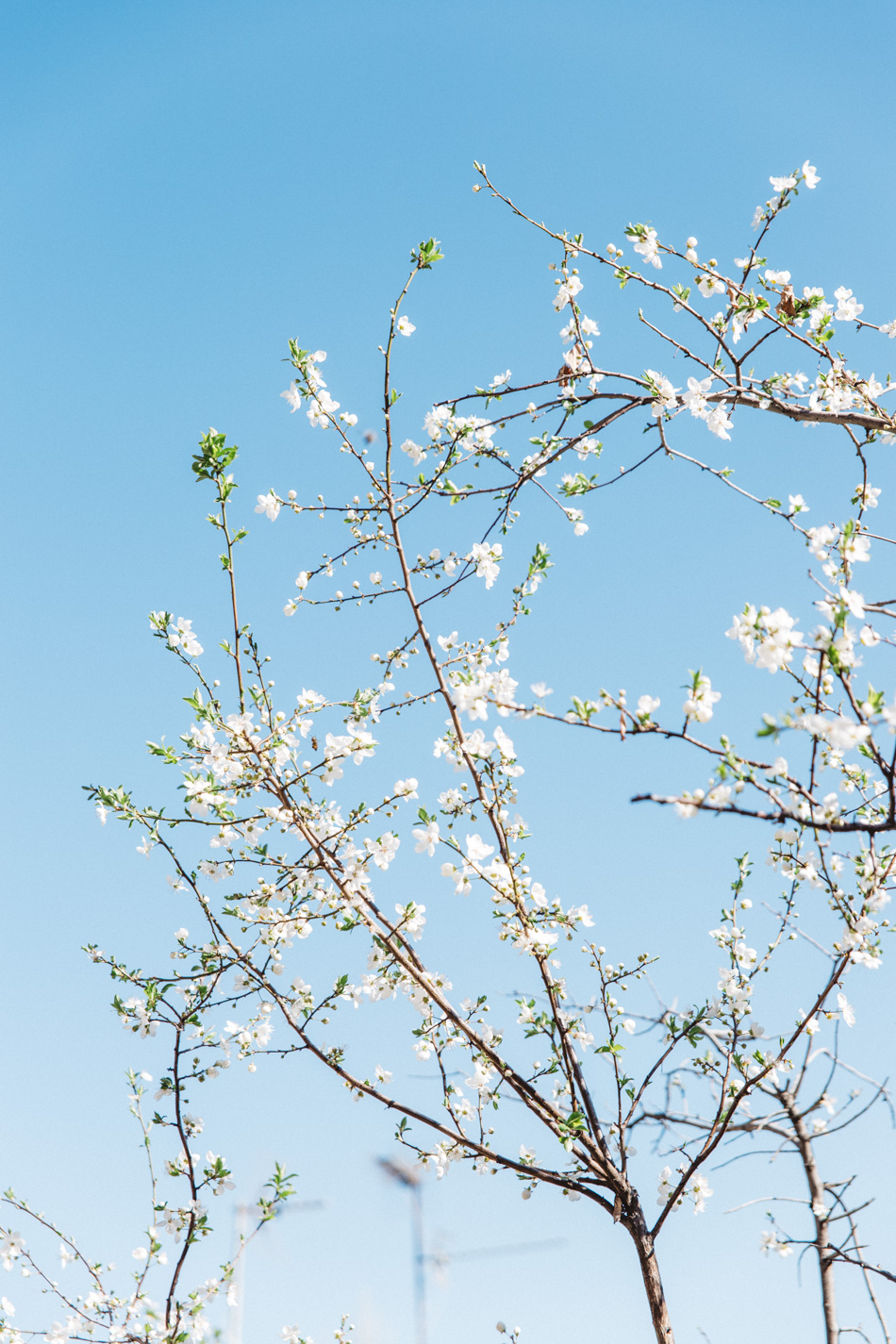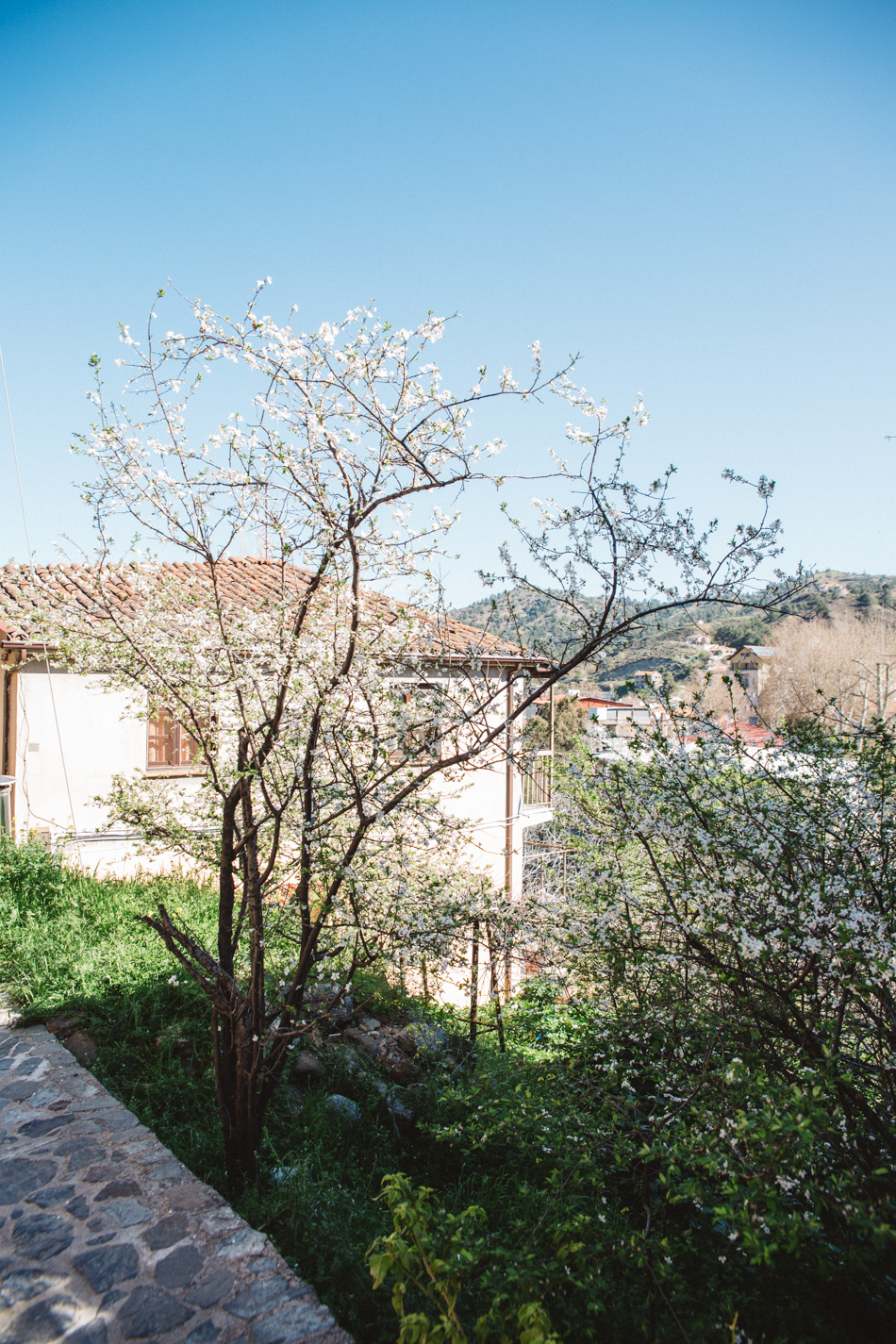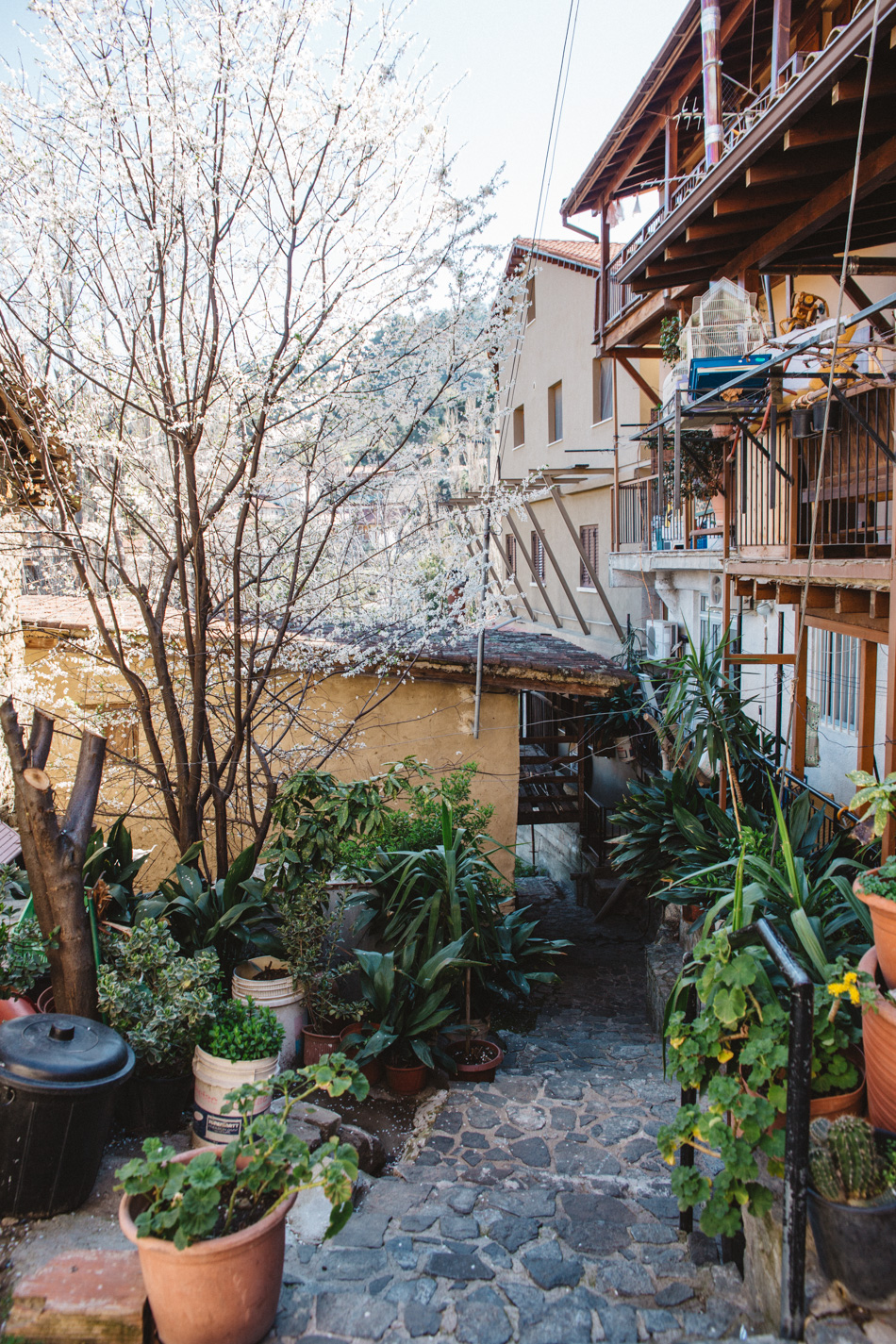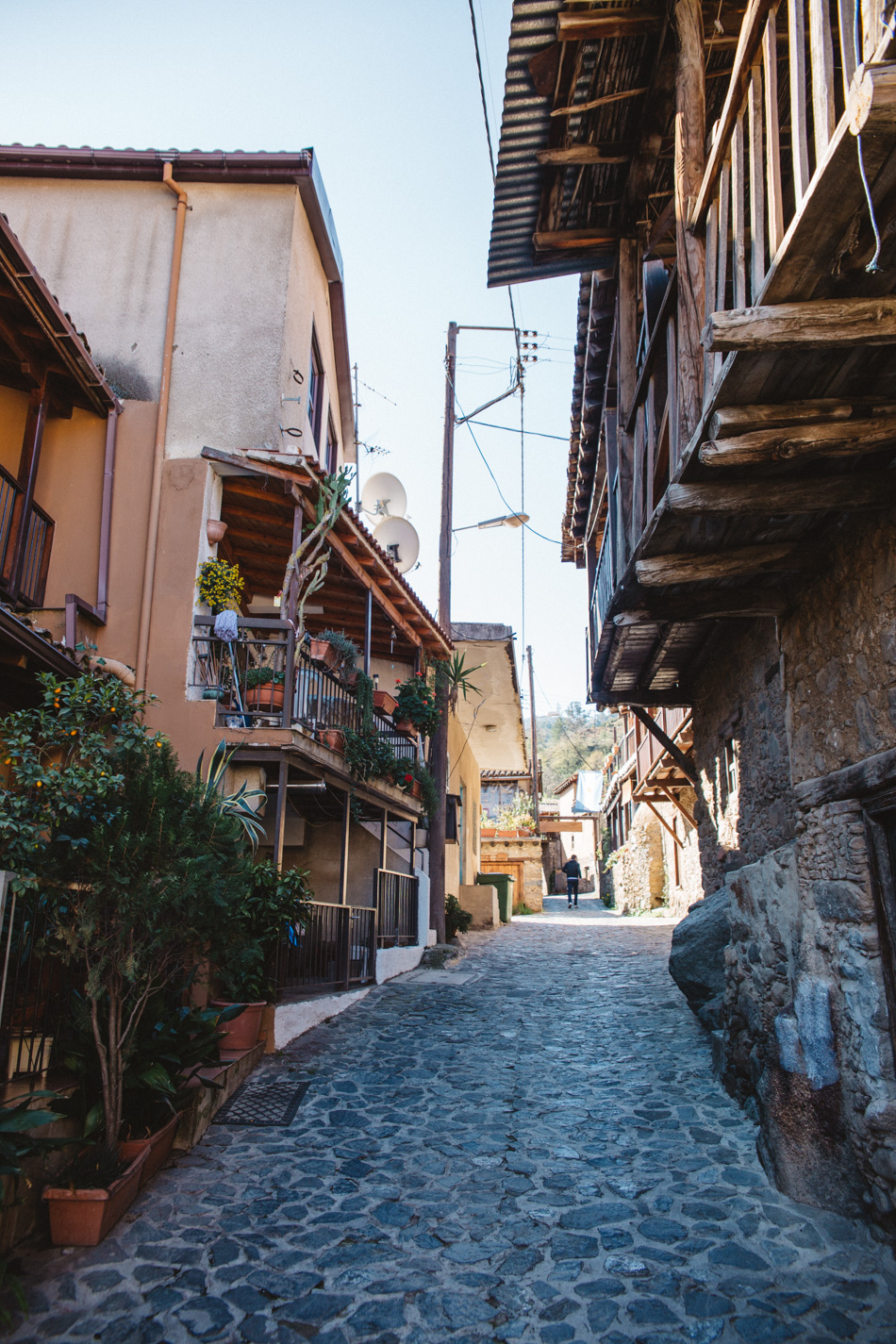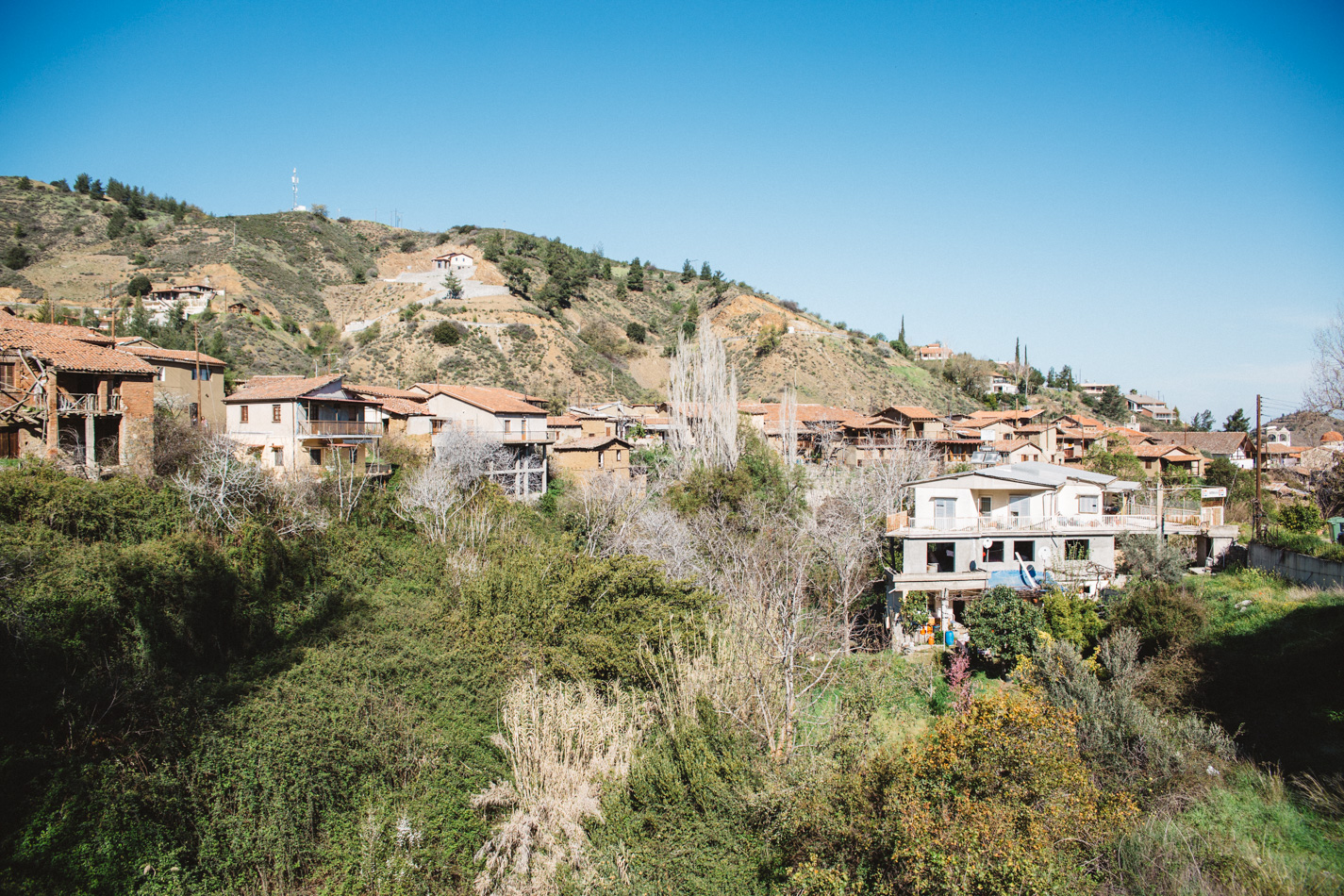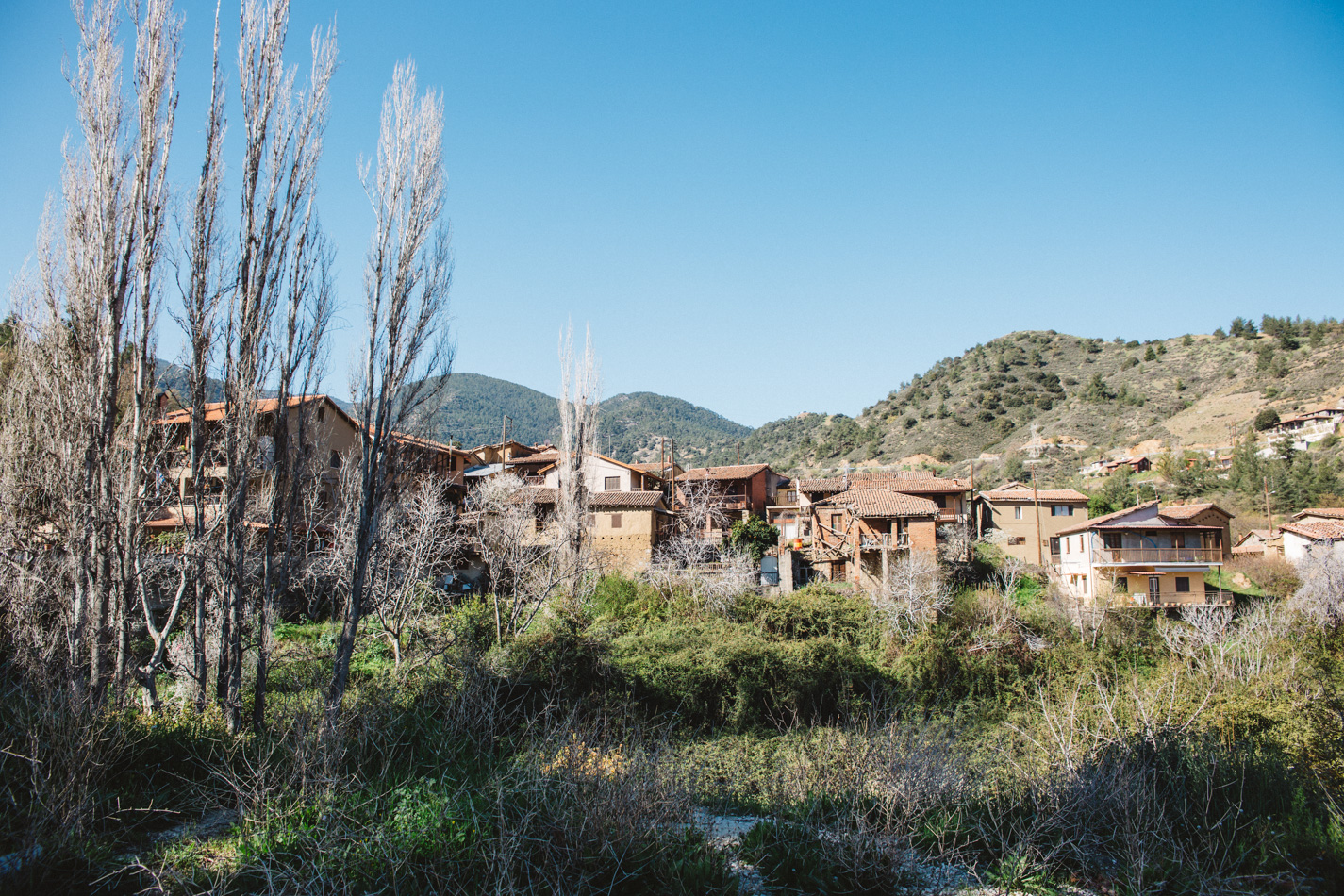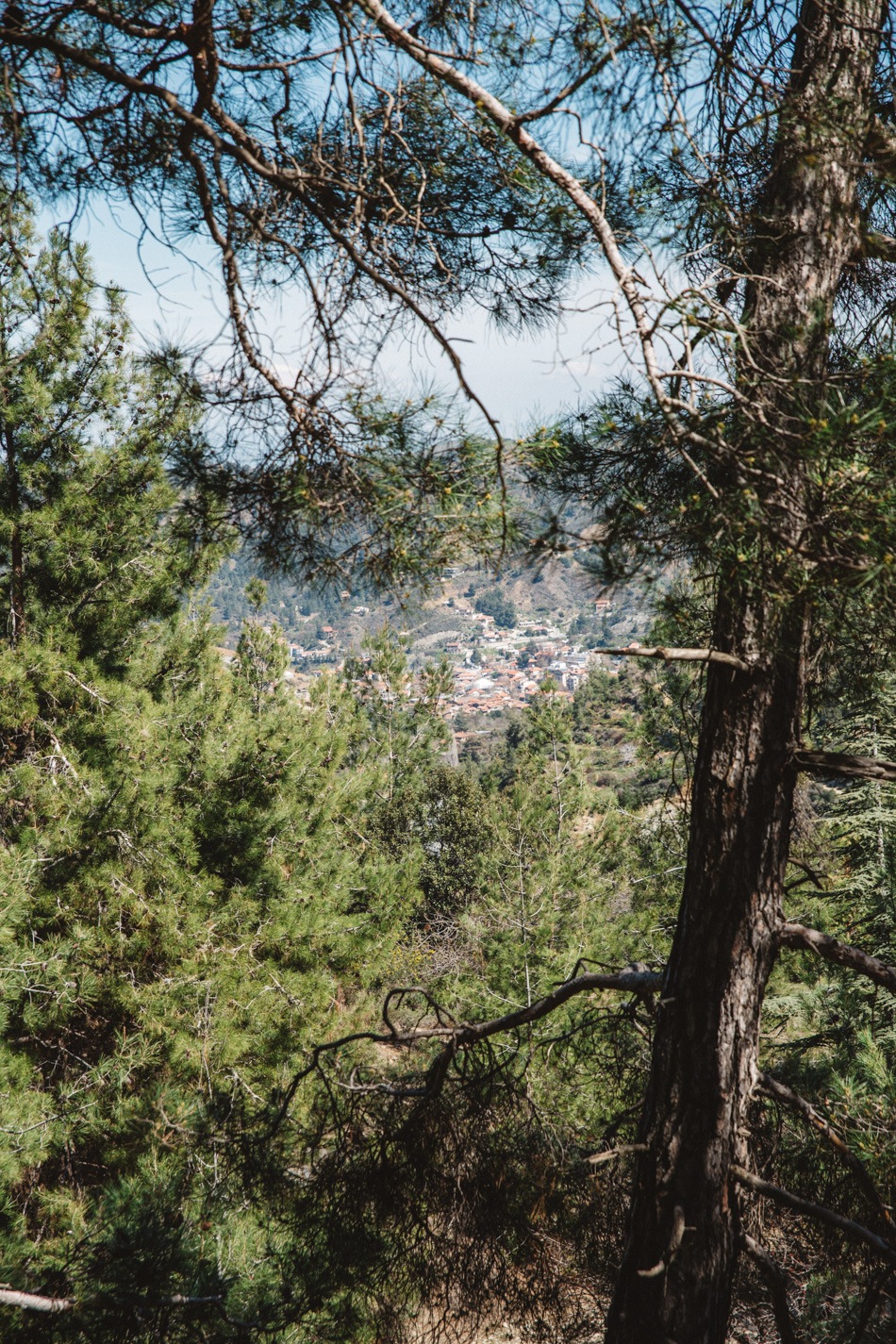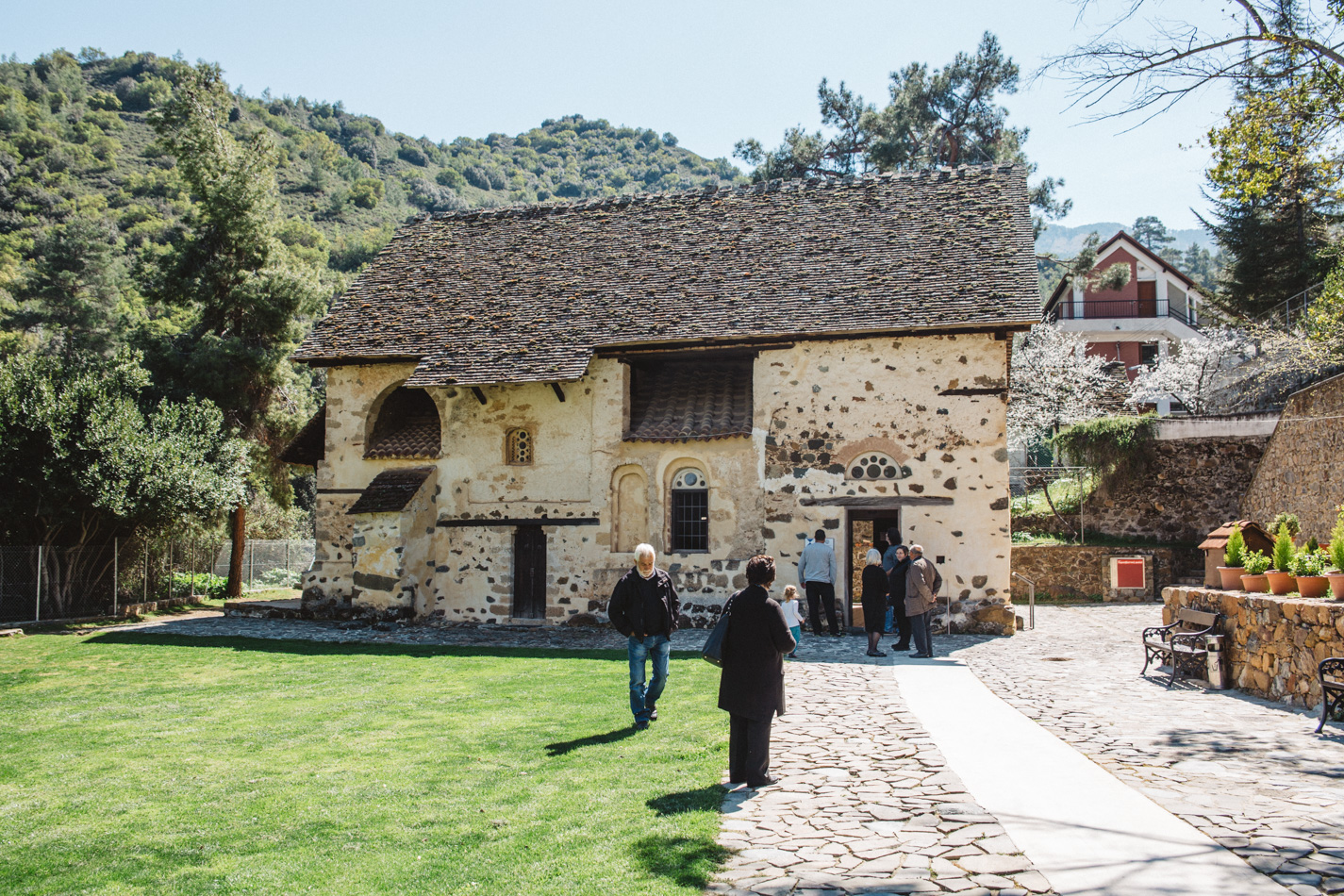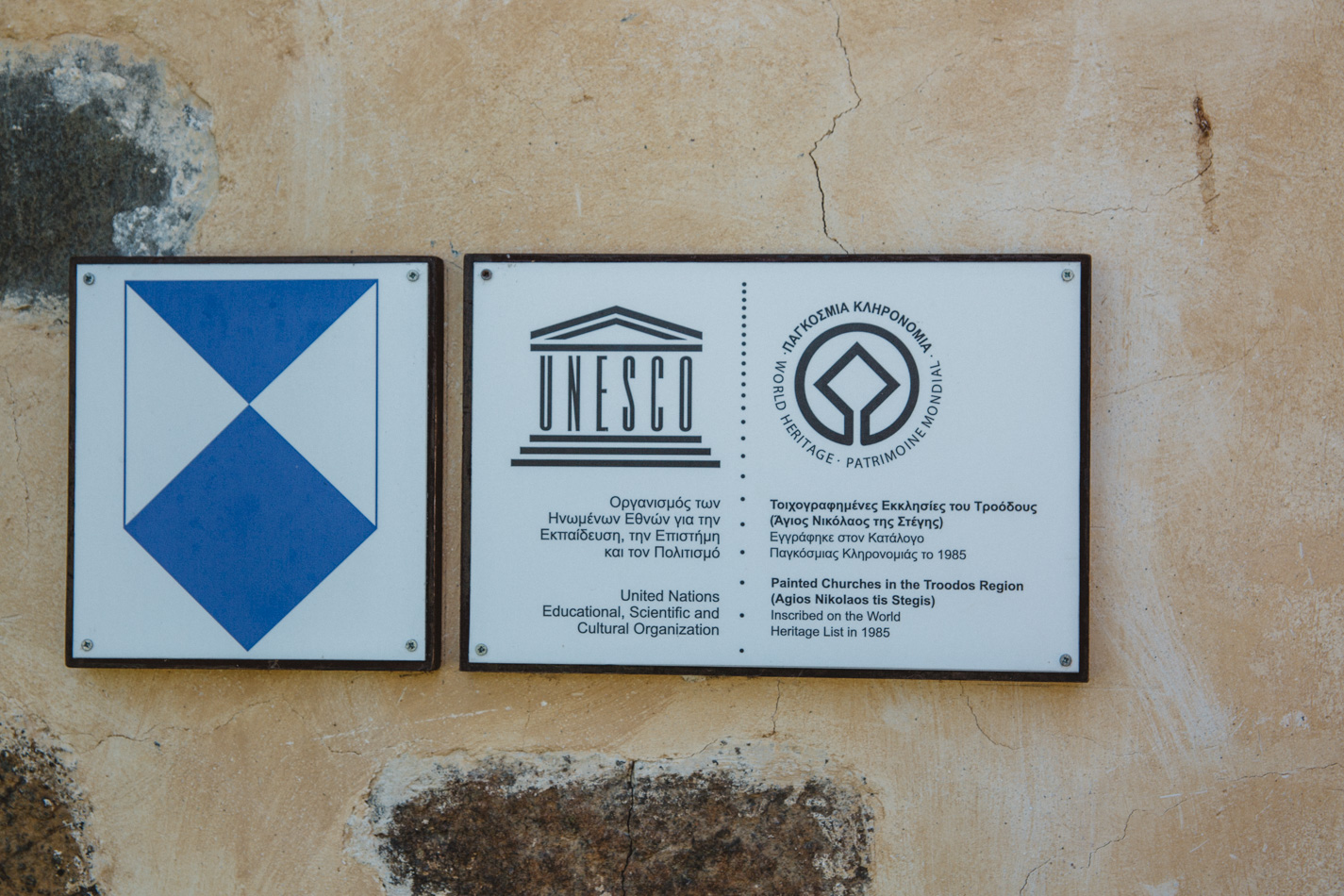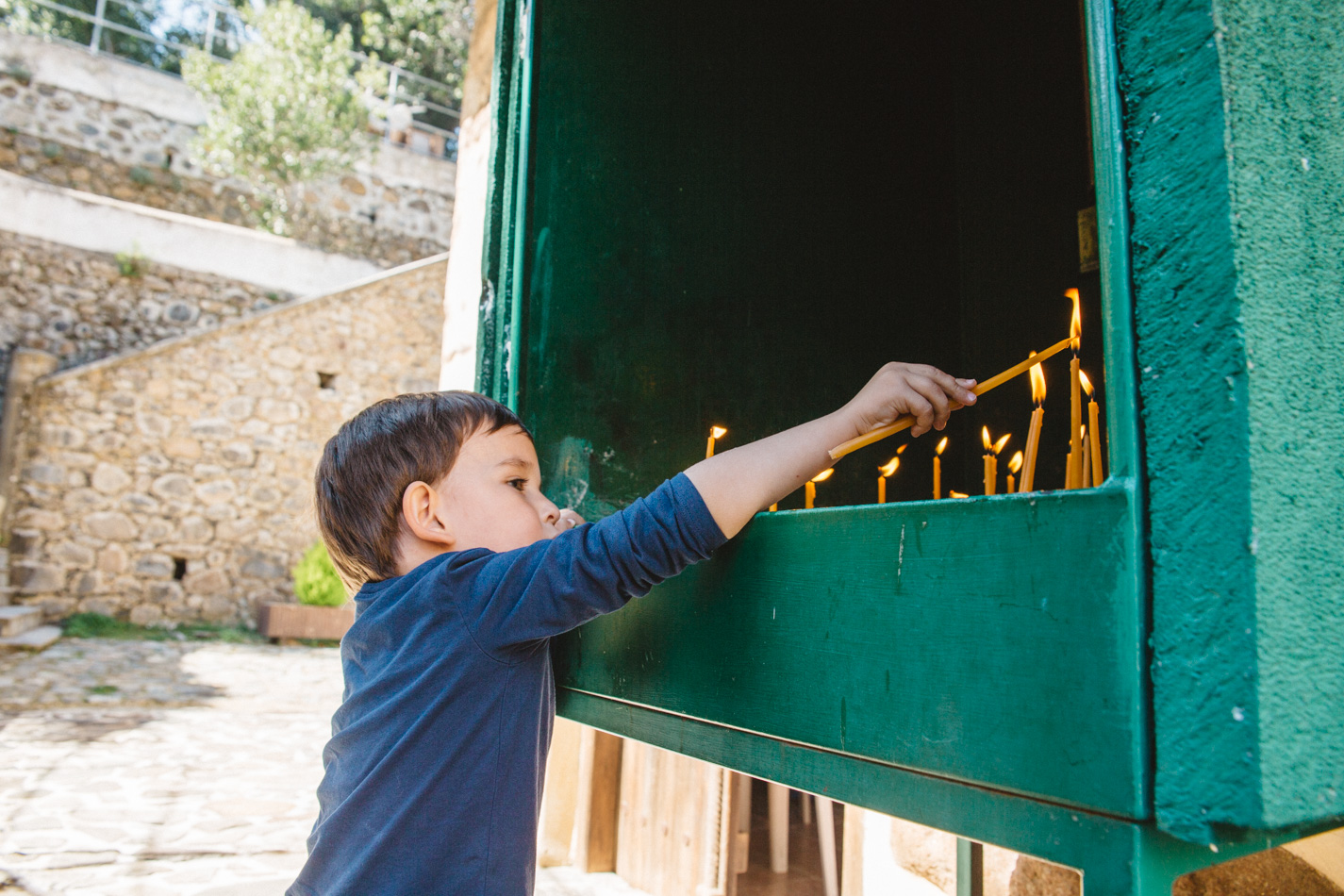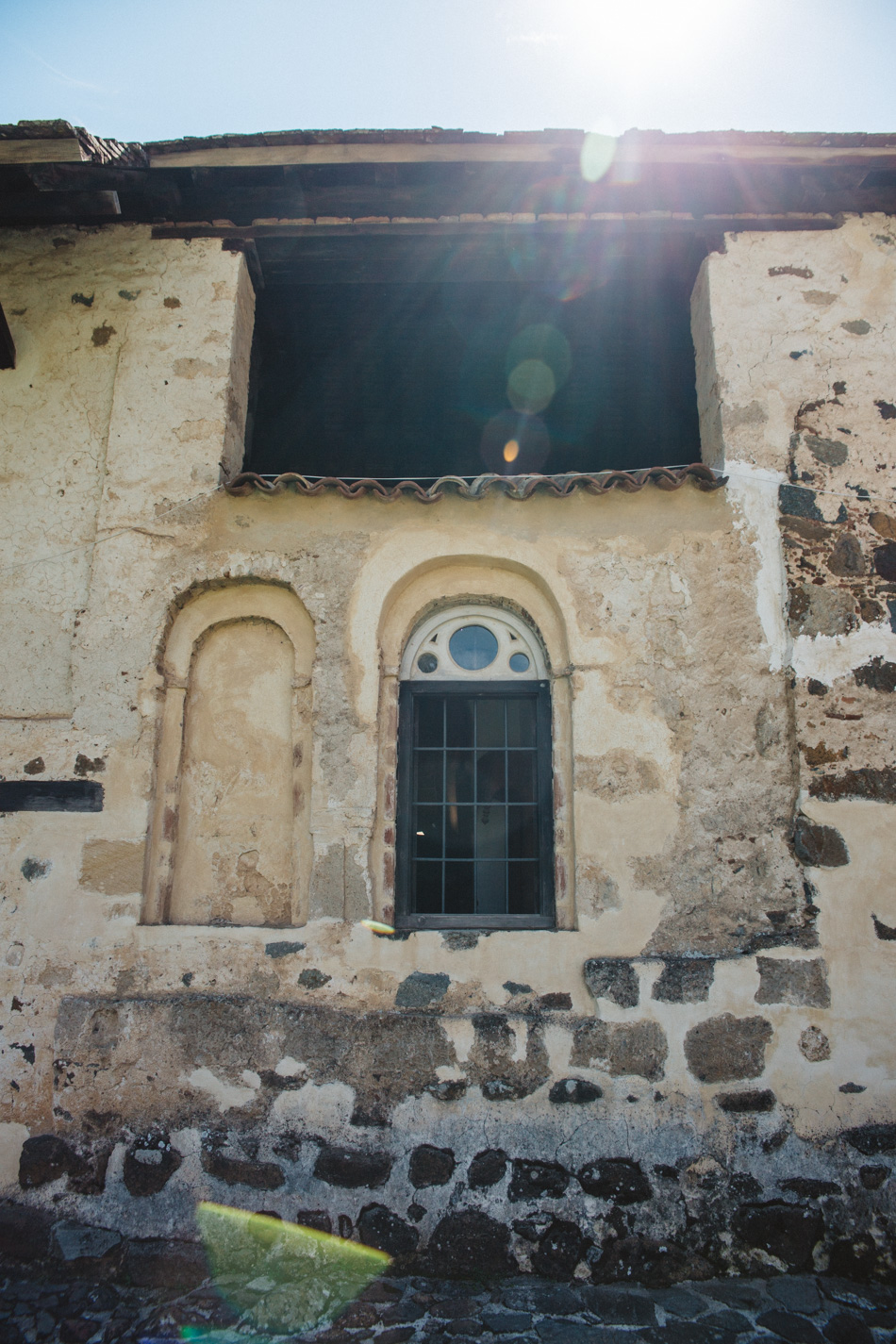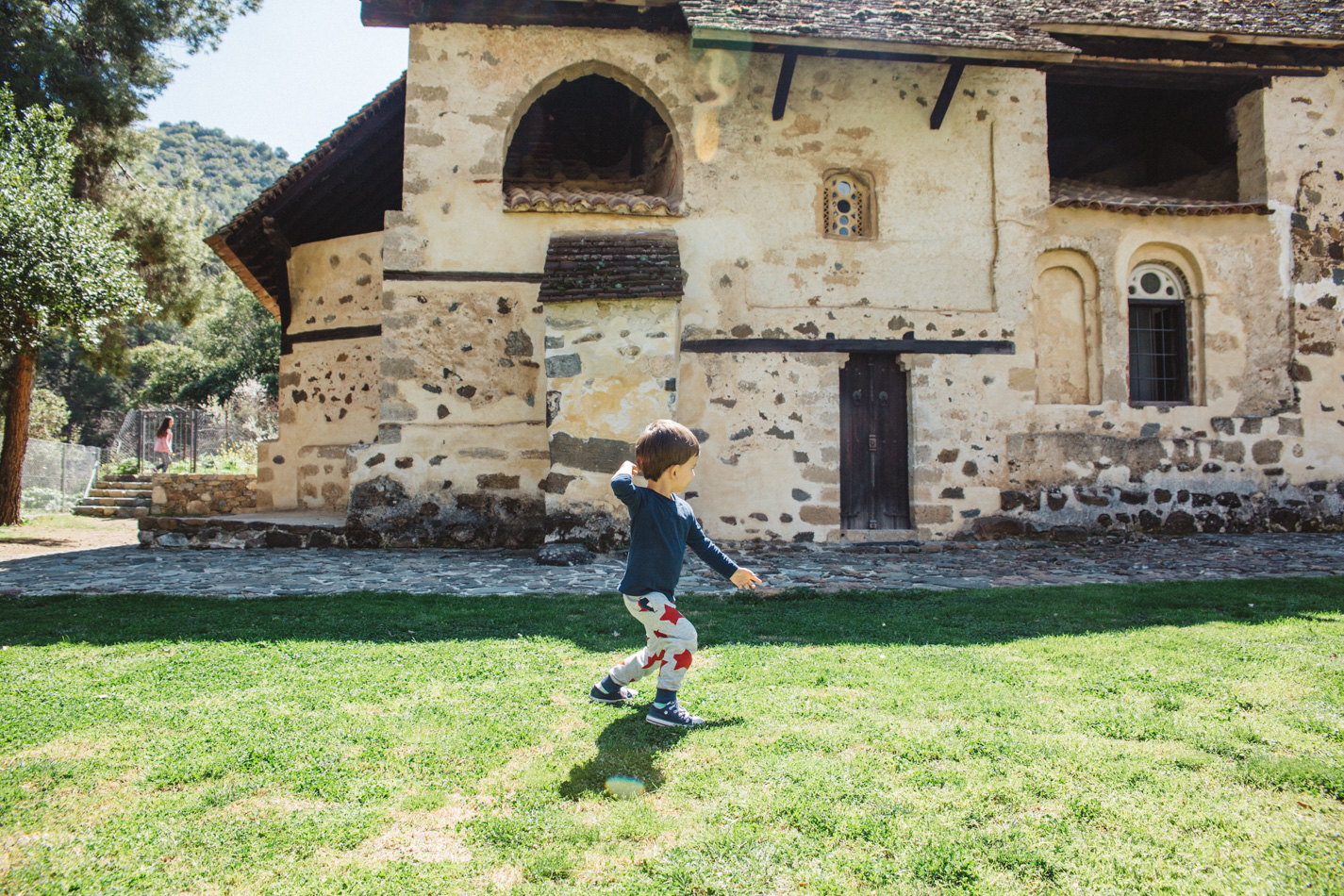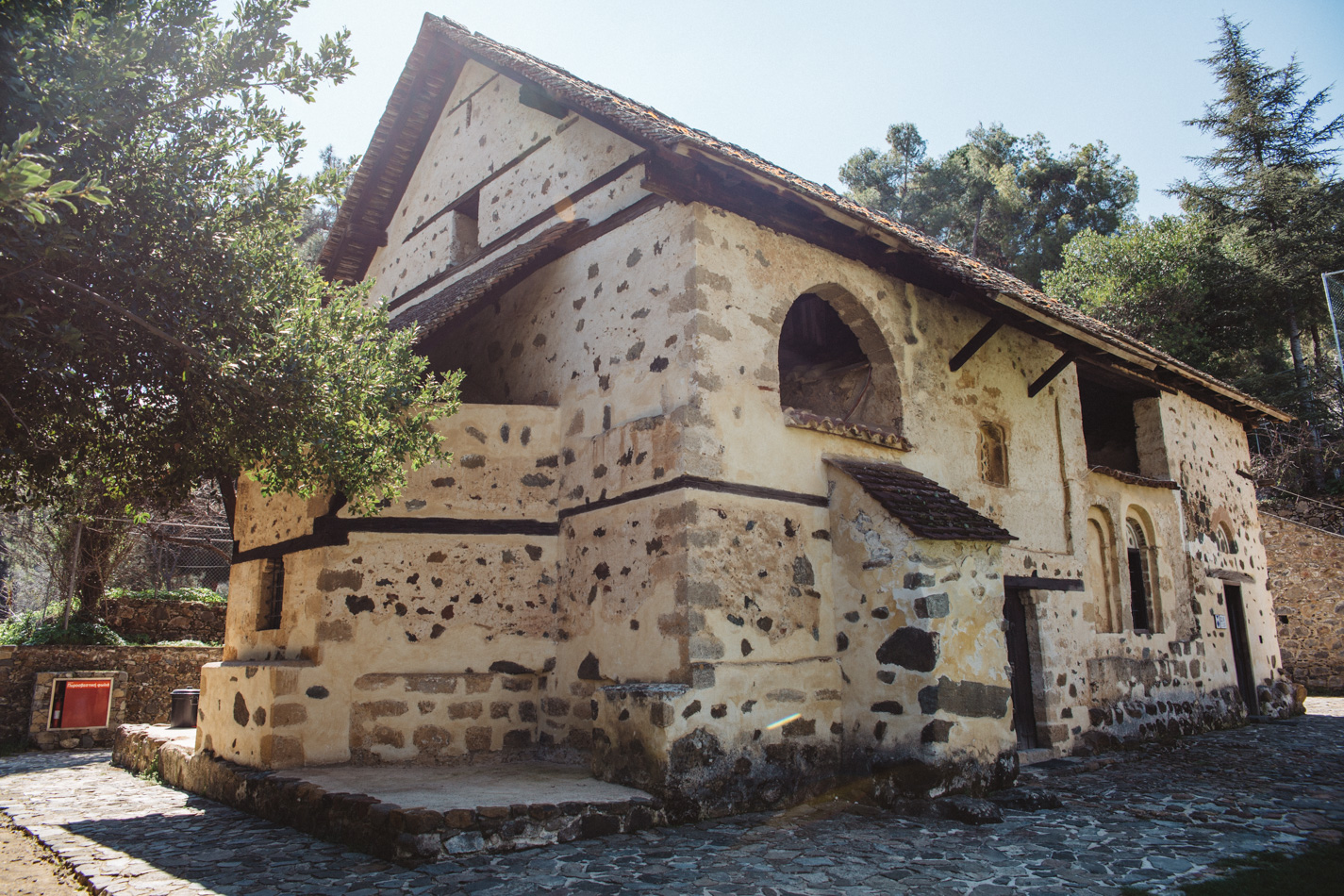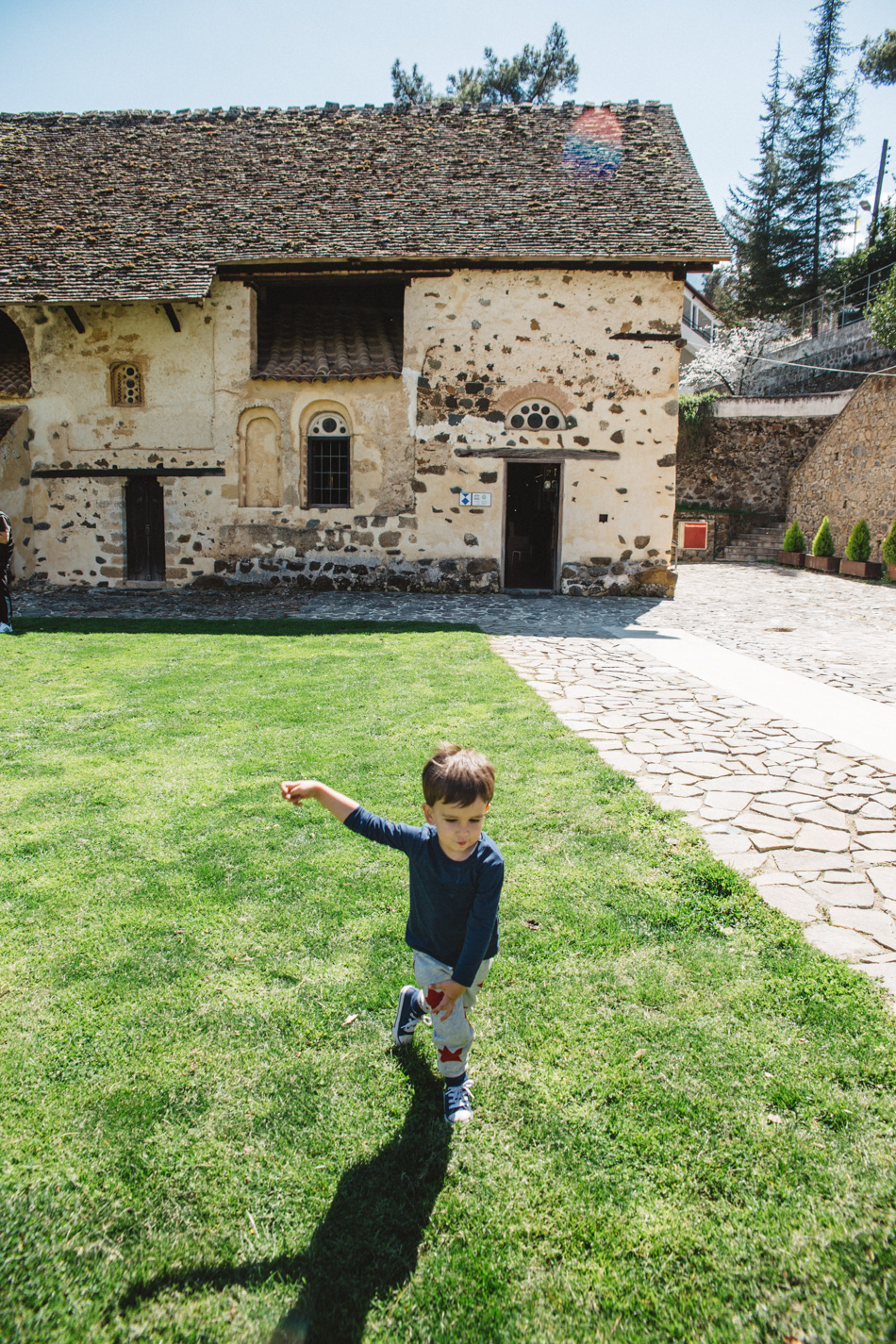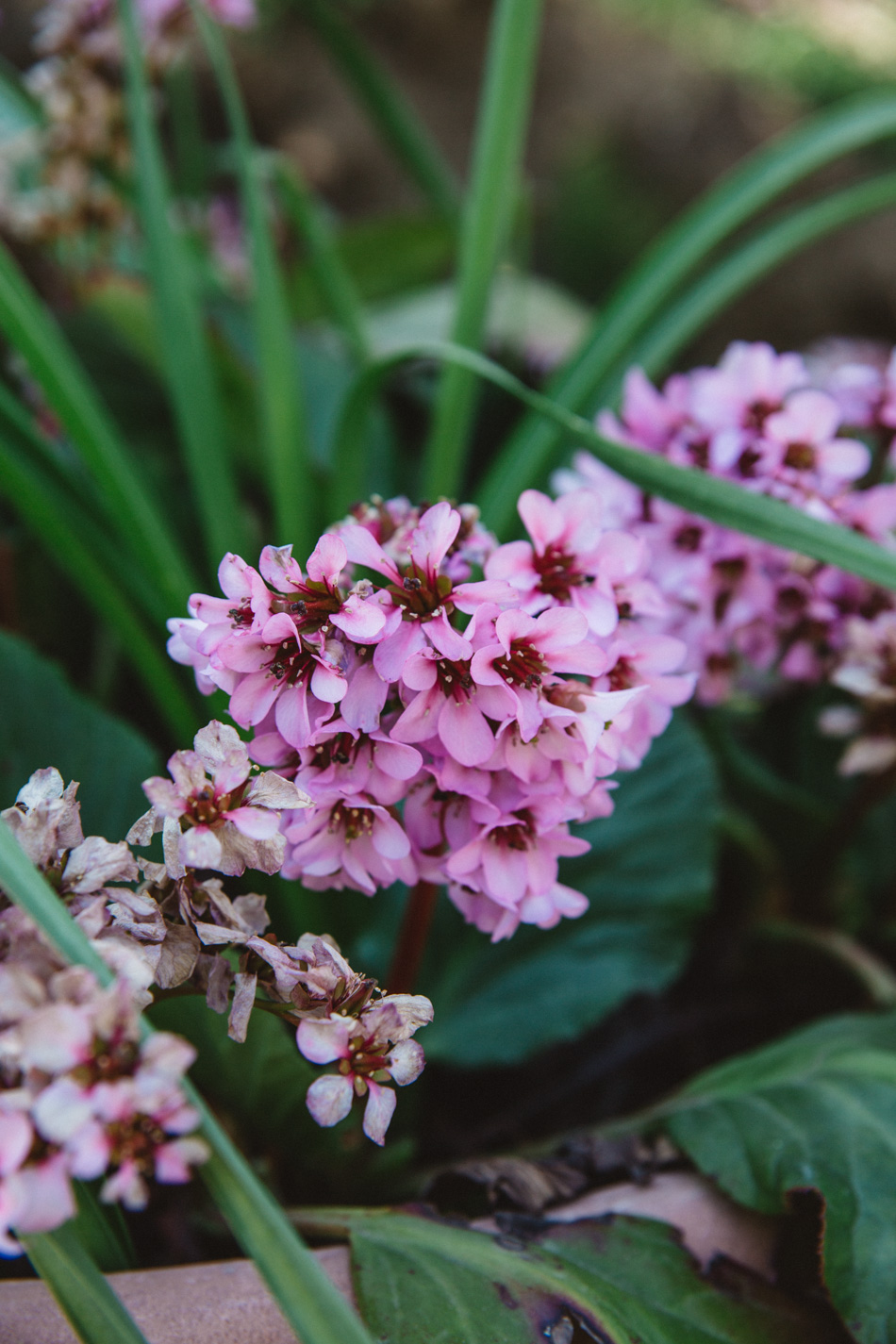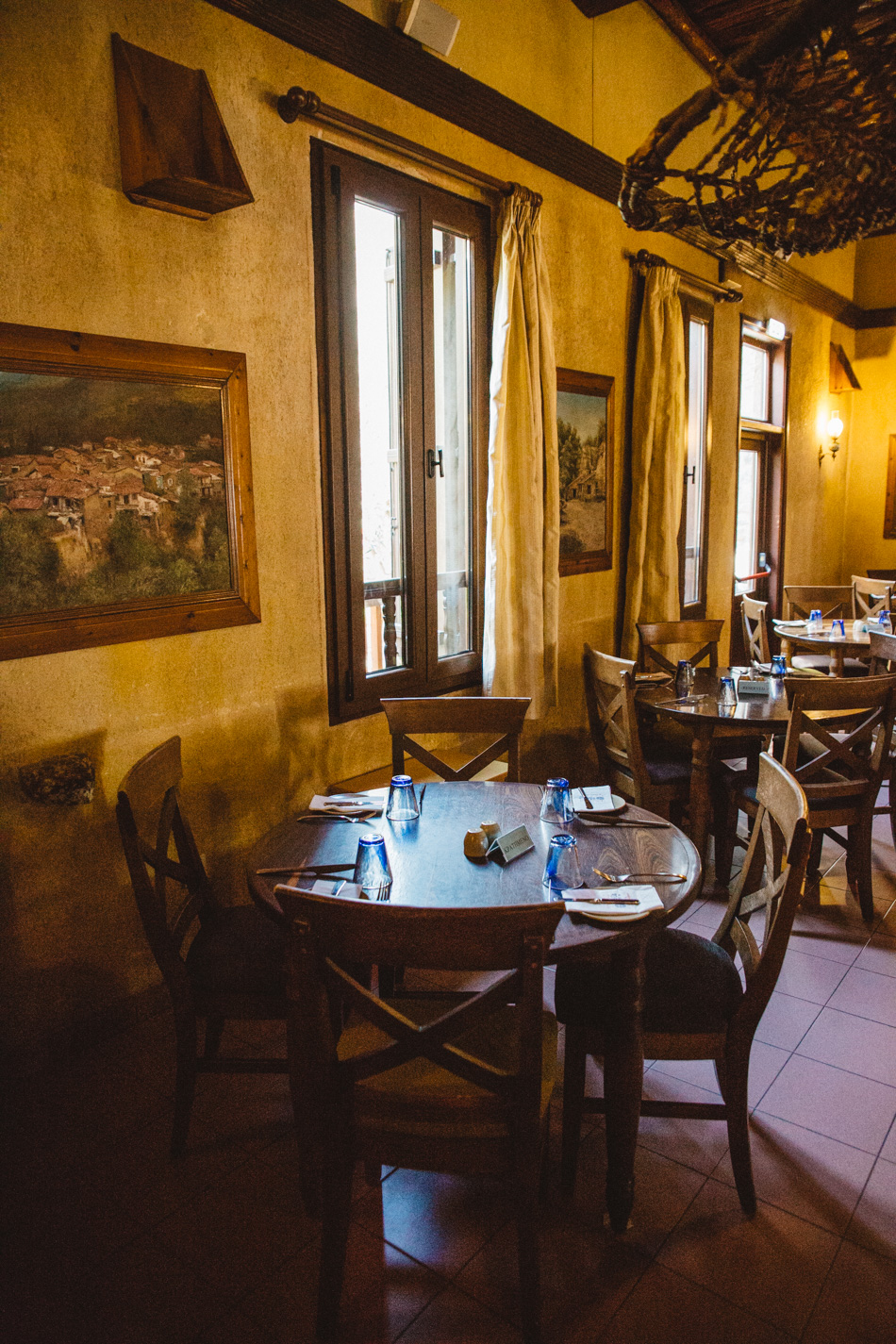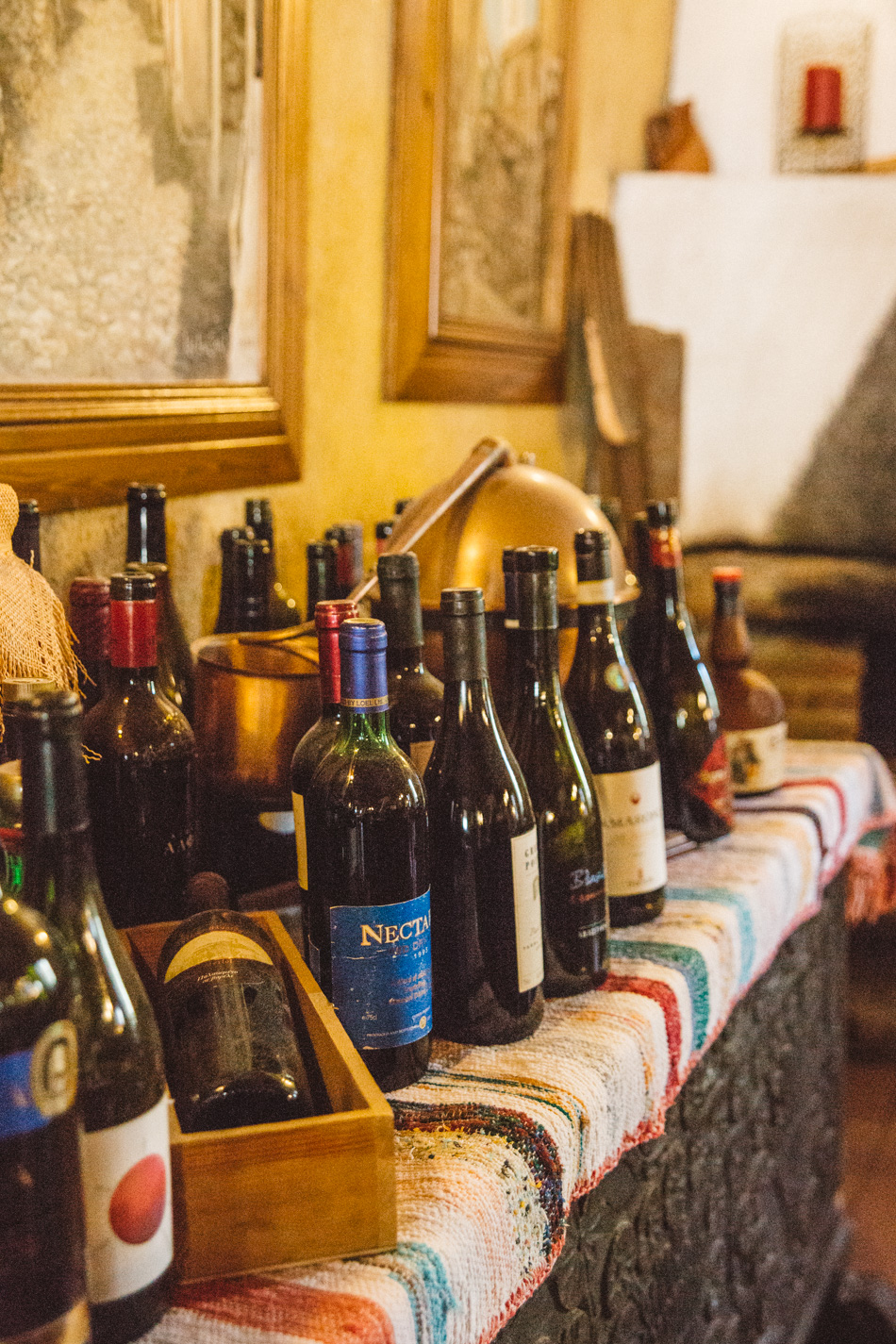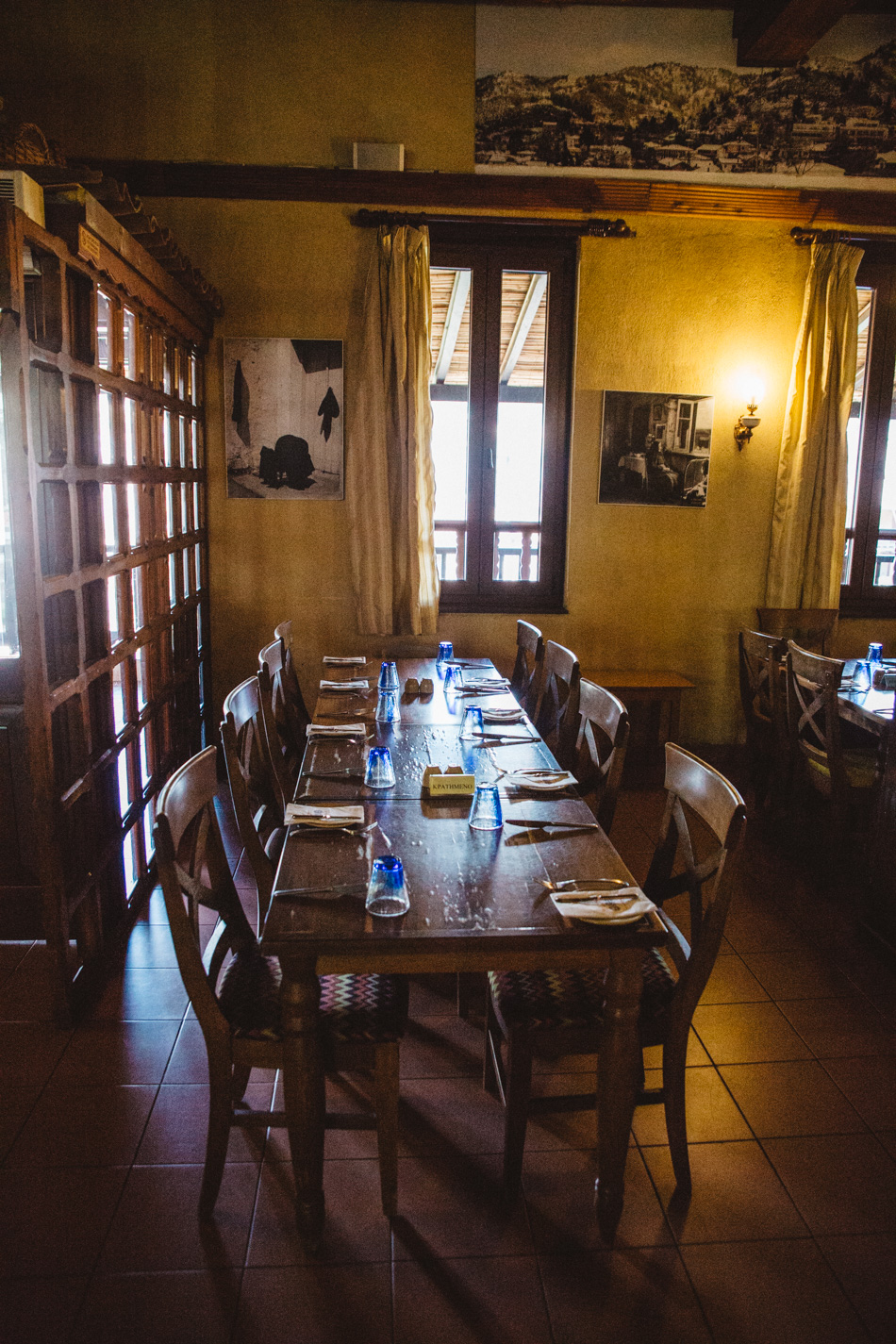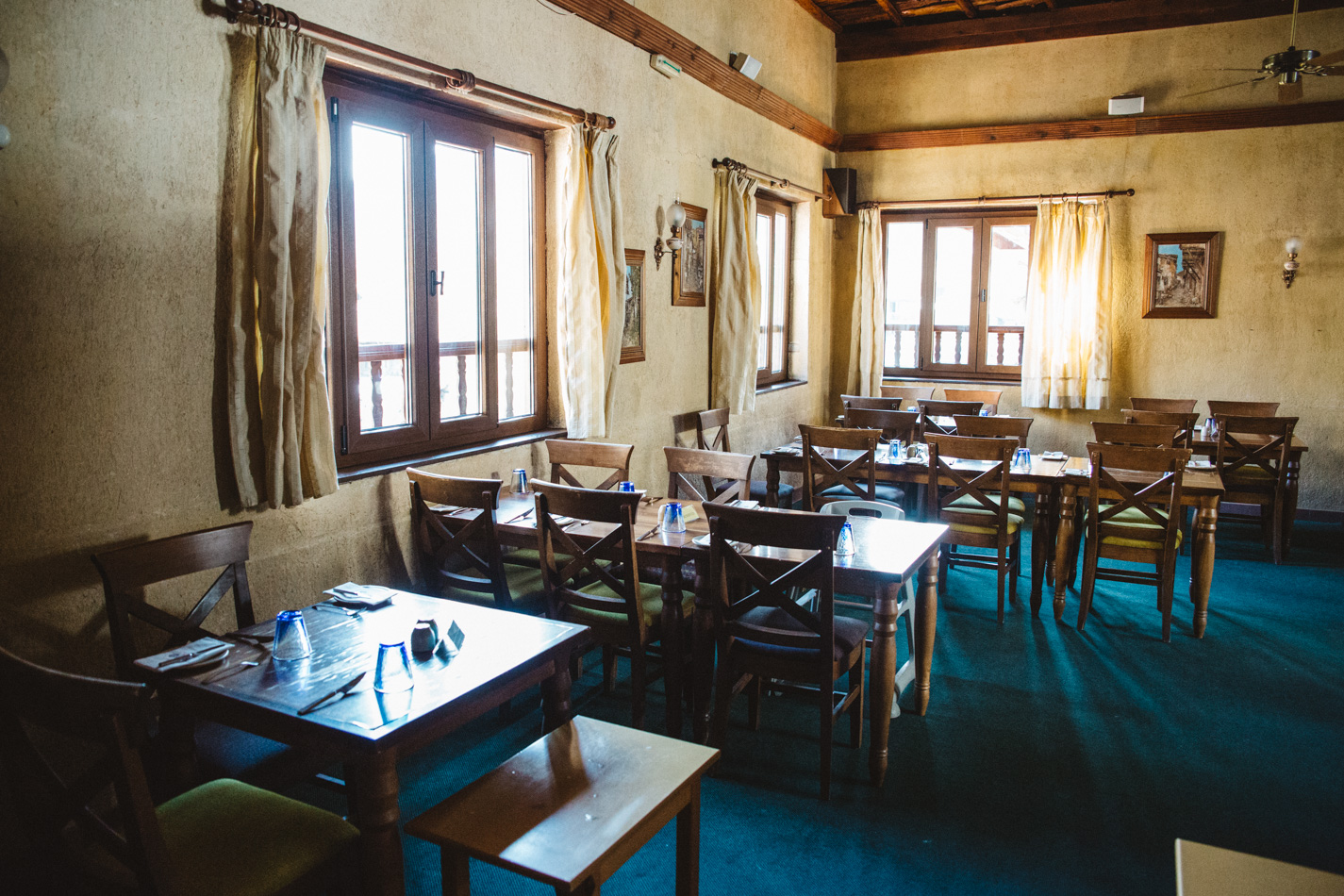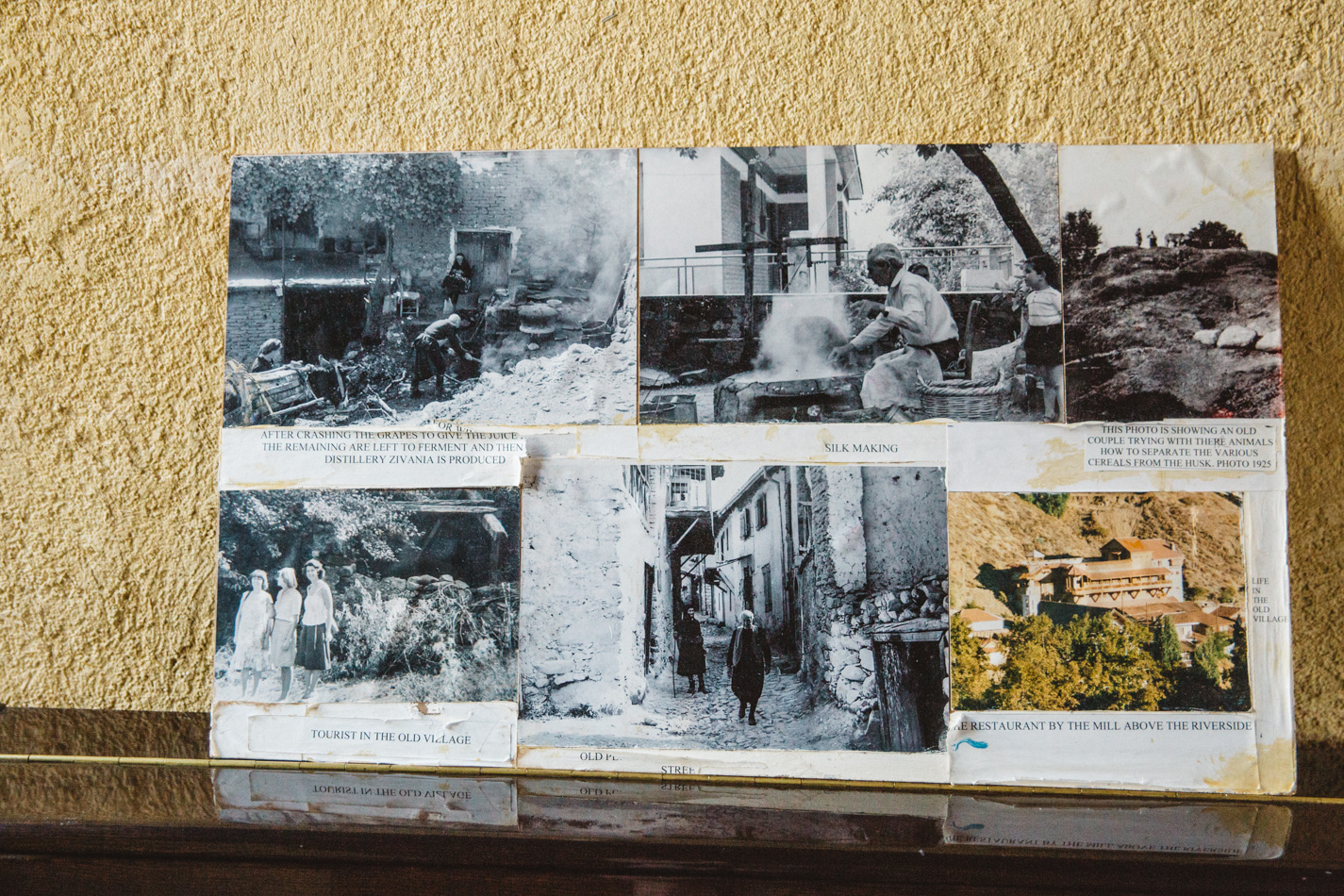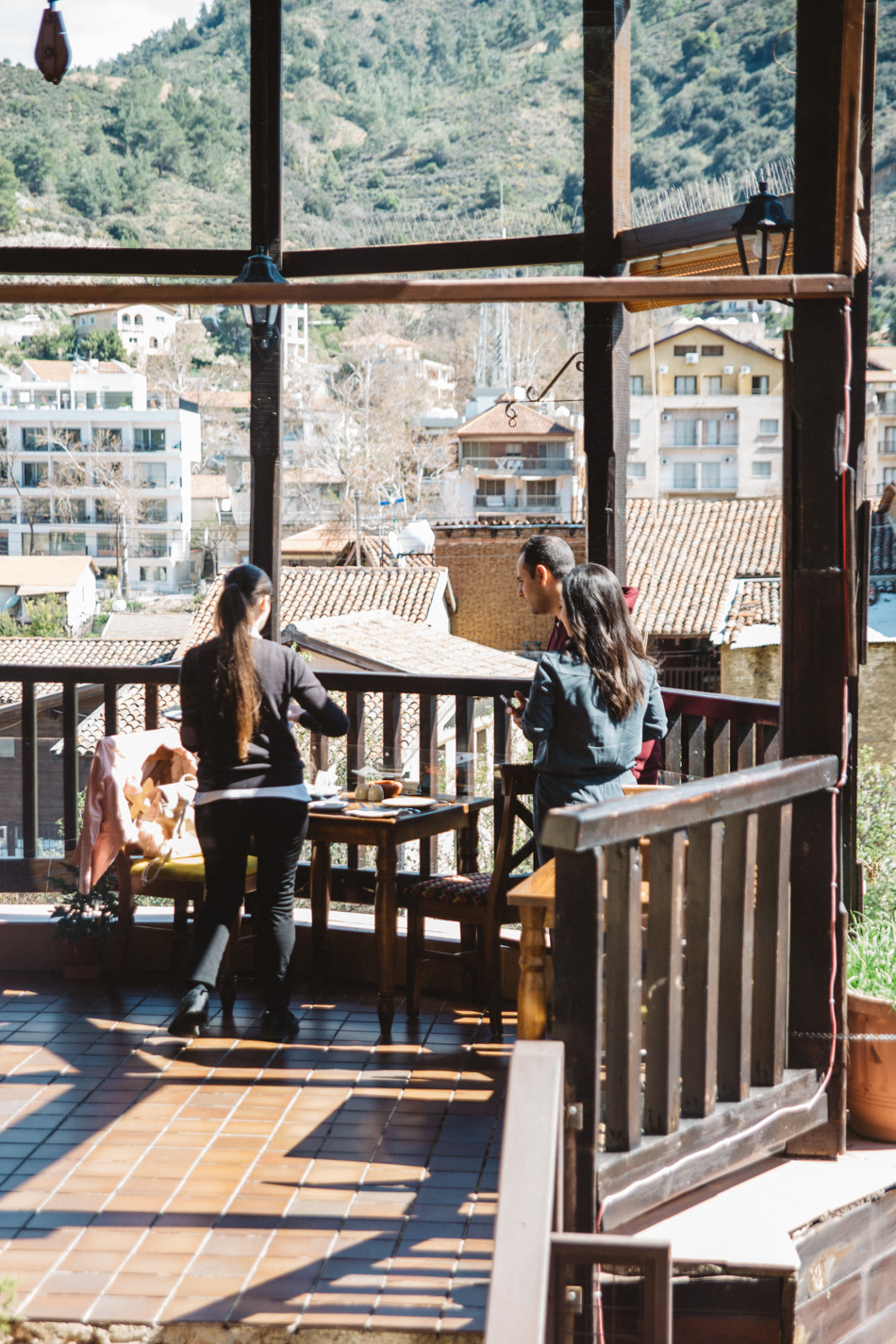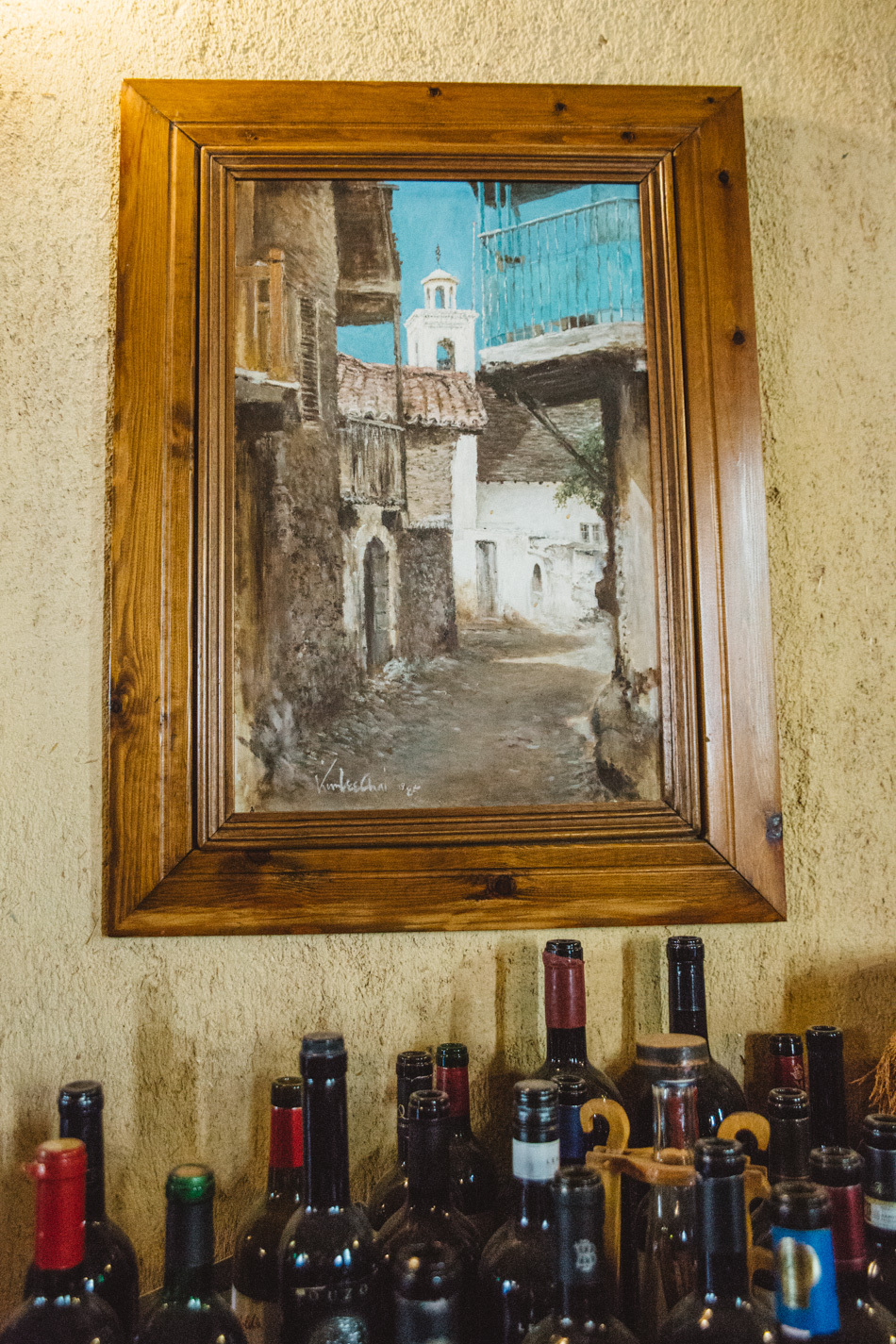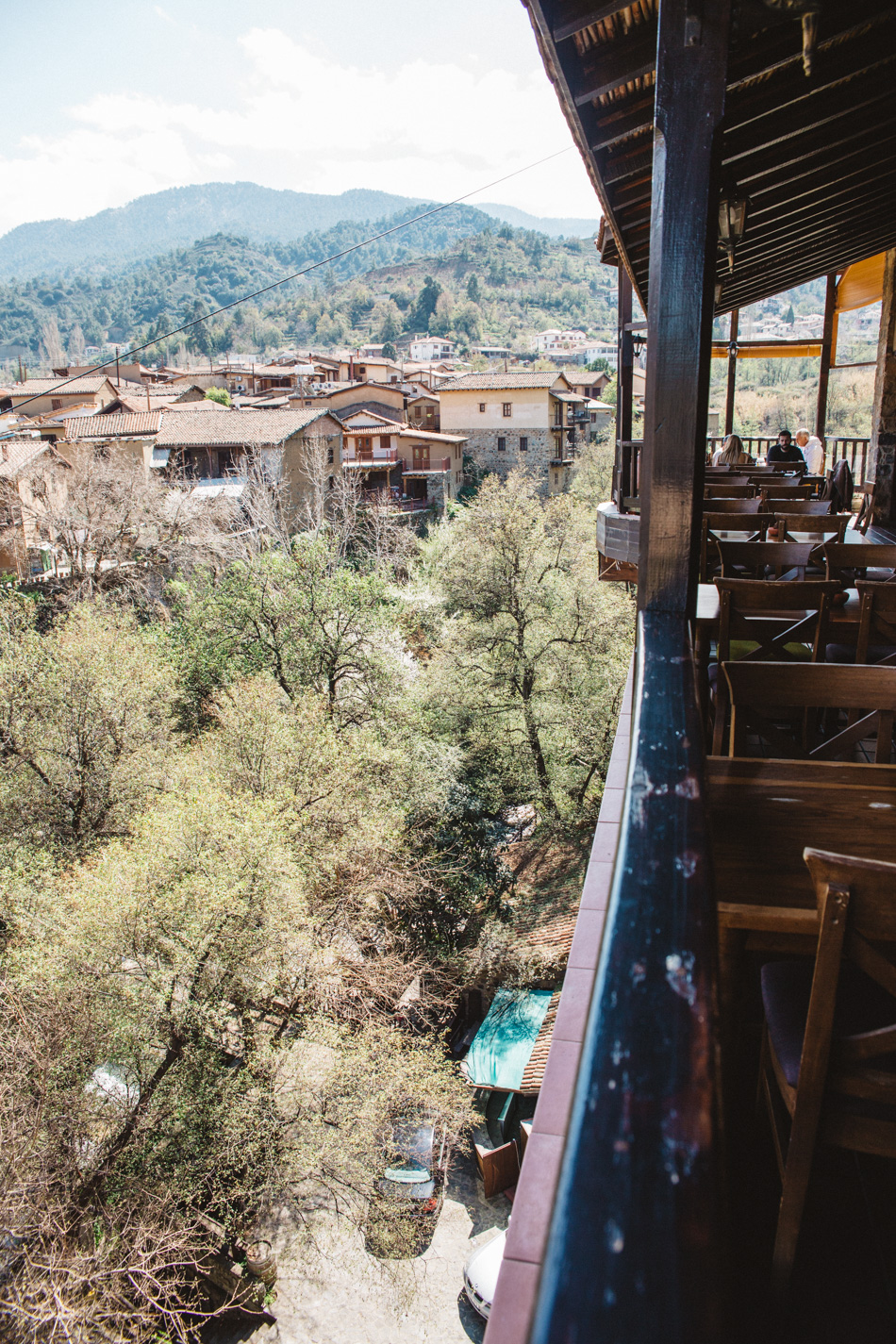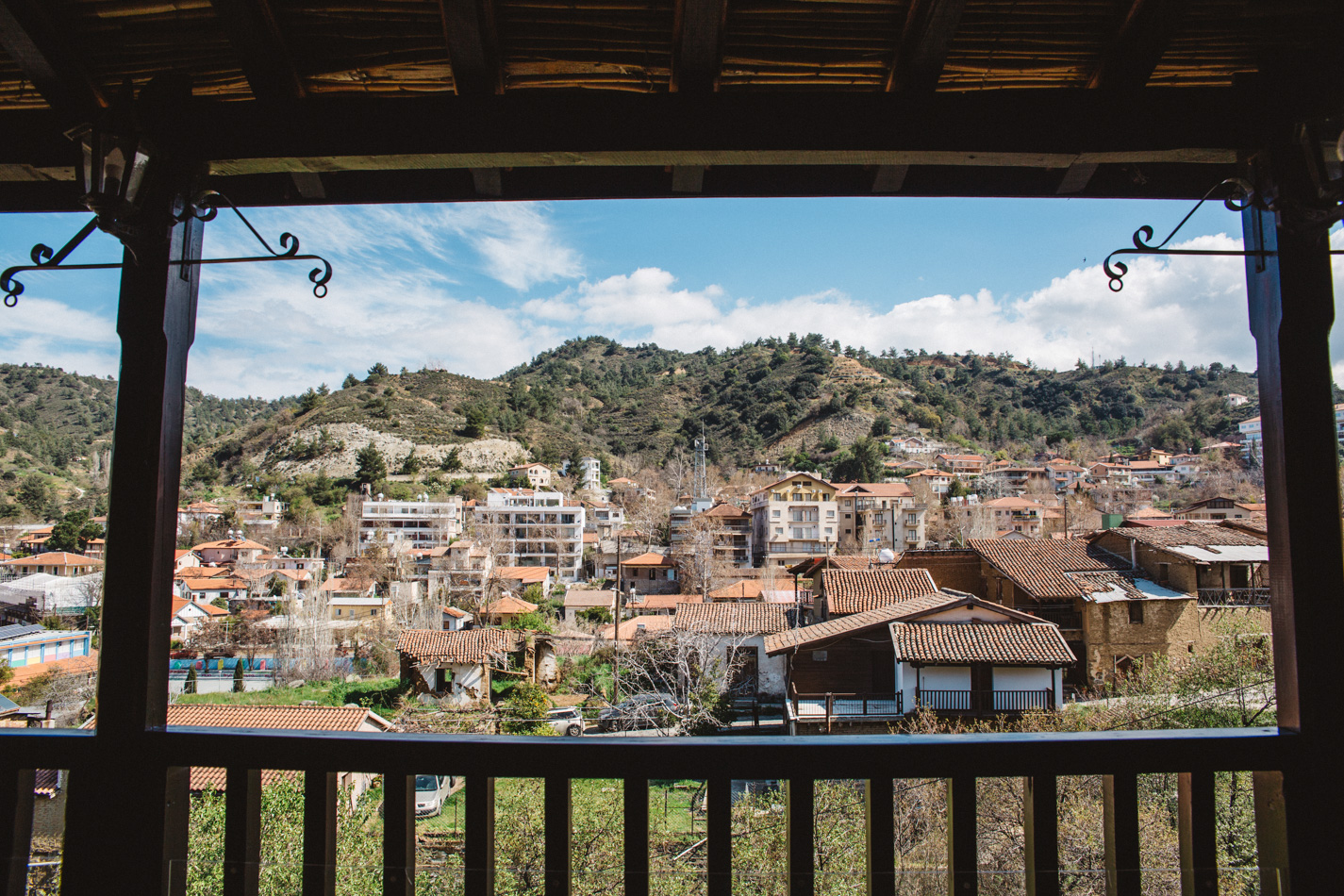 Is there something else you would love to know? Leave a comment below!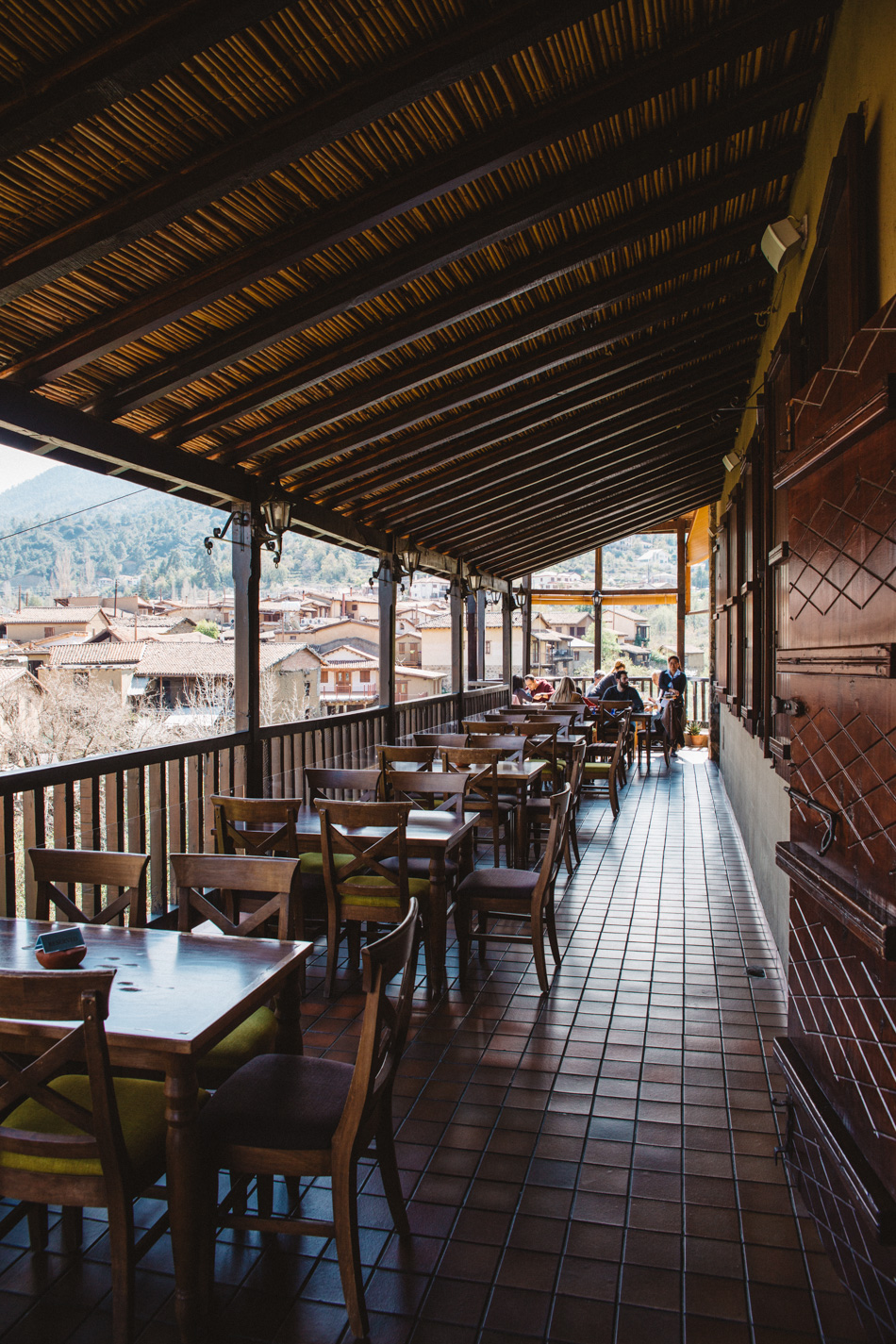 If you made it this far, thank you!
Here are some behind the scene notes that didn't make the cut to the more polished public post:
Kakopetria has its hidden traps.
One of them is a game room filled with machines digesting your 1 euro coins faster than a teenager feasting on a burger at McDonald's. If you step in, you might not make it back alive with a smiling face. Keep your 3-year-old and older kids away from that part of the road and keep a safe distance. Keep their ears covered so they don't question where the music is coming from. If you succumb to the pressure and public humiliation of a meltdown on a street, they serve wine in the restaurant right next to it.
Cypriots love kids (and I don't blame them) and will frequently offer free sweets and treats. Even if your toddler is on an anti-sugar Natzi diet (yes, I am that kind of mother). Keep this in mind and ask for an asparagus instead.
There is a small stream running through the historic village centre. Translated – you will spend 2 hours throwing flowers into the stream and watch them float if you venture here with kids. That's perfectly acceptable, the only problem is that the poor lady growing the yellow flowers will be rather displeased after you shaved her precious glorious bush. As you encounter the stream, move fast and distract them with street cats. Always works.
There are ducks by the river in the village. No, climbing the fence is not recommended no matter how much your toddler screams. For spa facilities, please visit other villages with bigger hotels.
When in a restaurant, keep your boiling hot coffee away from your toddler. You might be surprised how articulate they can get and knock the cup off right into your lap. You can then spend the rest of the trip enjoying suspicious looks from fellow tourists because it looks like you peed your pants. Which is perfectly acceptable if you are 3, but not if you are 30+. How fair is that!
PS: Did I mention how glorious this weekend was?