If you're wondering where to escape the tourists and summer heat, I have a tip for you.
Hidden away by the roundabout next to the Mayor's office is a small cafe and restaurant called Let them Eat Cake.
It doesn't look like much from the main road (especially now when there are road works everywhere), but when you drive to the small side road, you will discover a hidden green garden filled with comfortable sofas accompanied by planted basil, cute garden lanterns (I have a thing for garden lights, sorry!) and shaded by lush green trees.
Best of all? They serve CAKES!
Not just cakes, but a varied brunch and lunch menu, that no other restaurant in the harbor can match.
If you want to be treated like a local and not a tourist, head over here for a brunch on Sunday!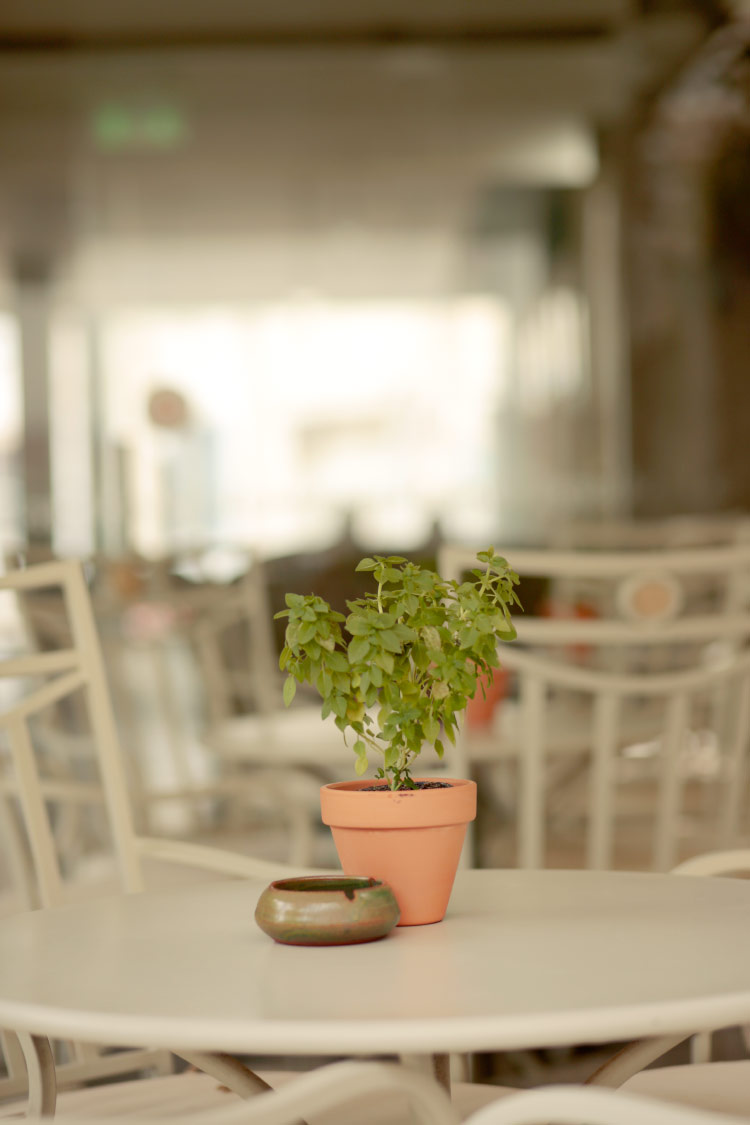 Me and my two men ventured there on Sunday for a quick brunch. The weather was extremely humid but we wanted to enjoy the beautiful garden and have a brunch al fresco.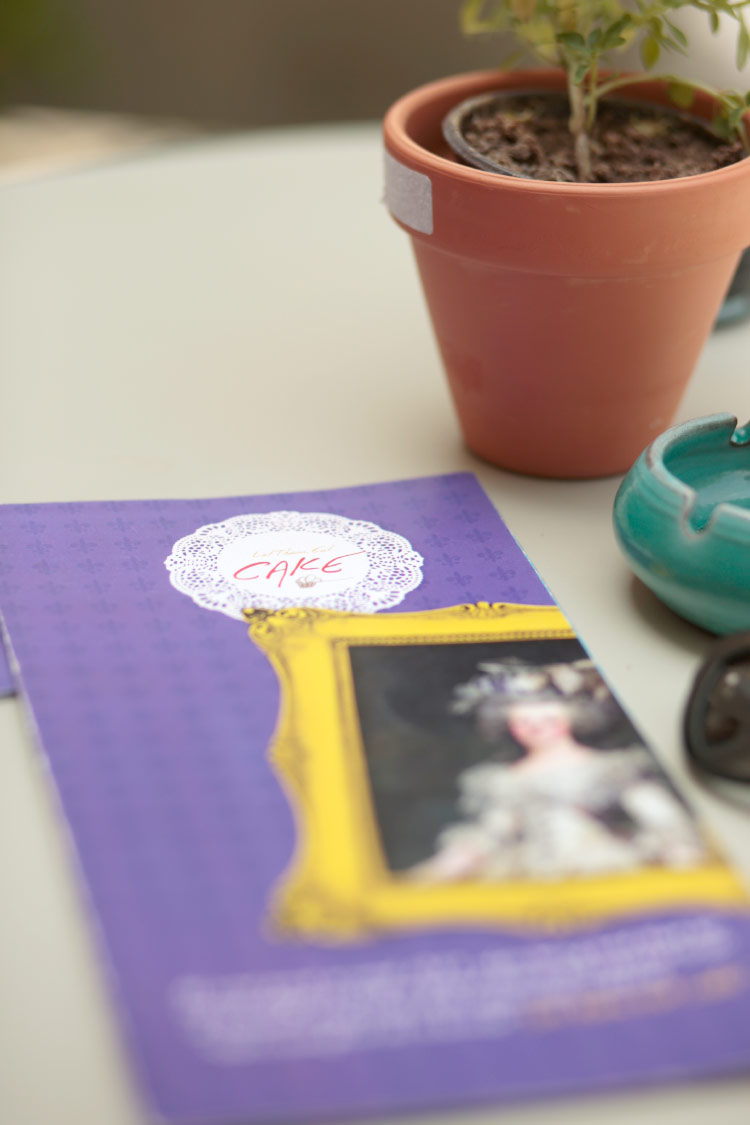 The cafe wasn't very busy, and from what I could hear there were only locals.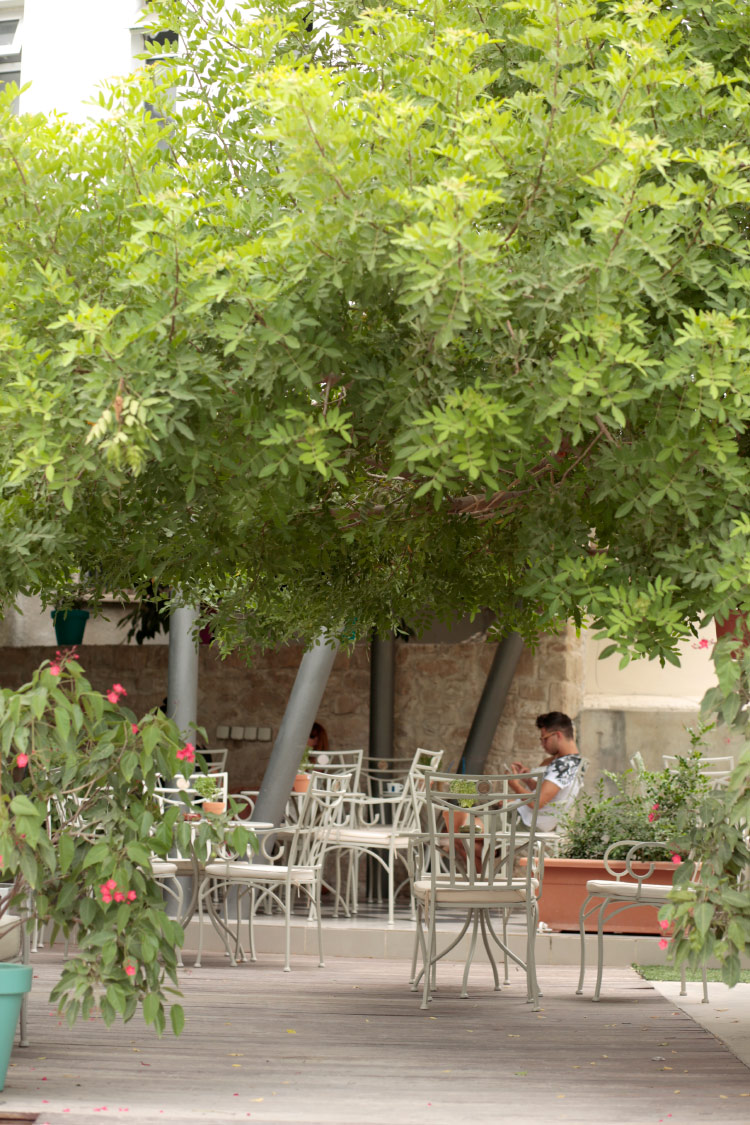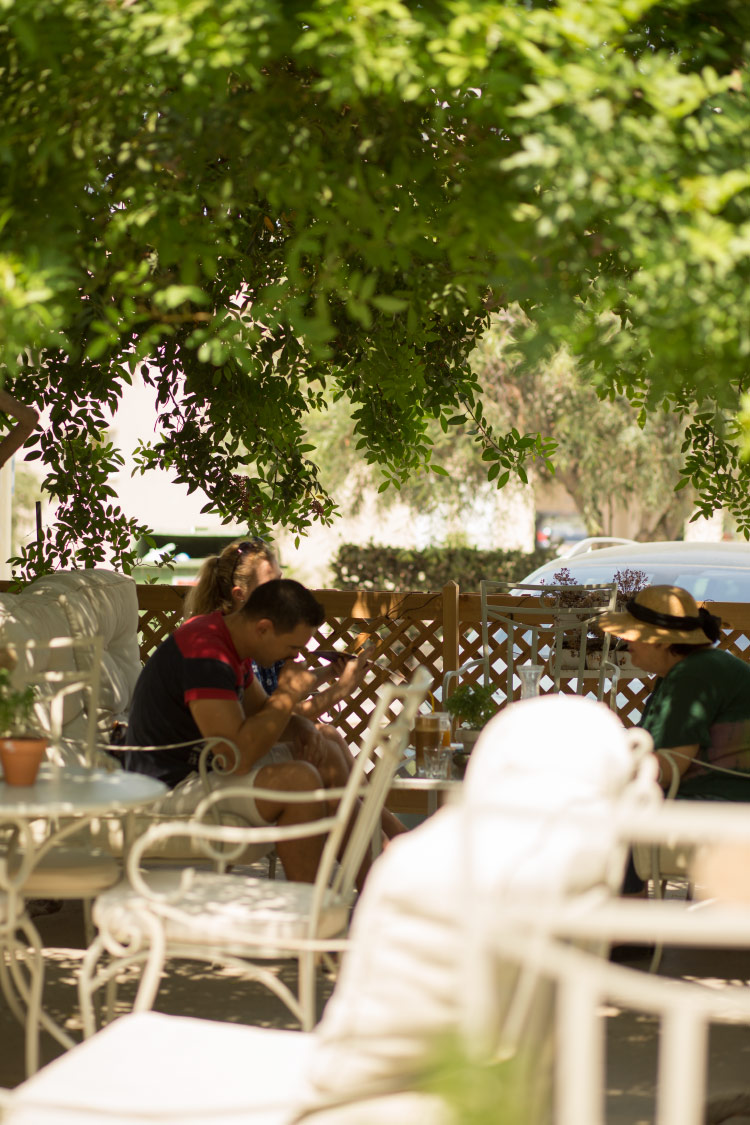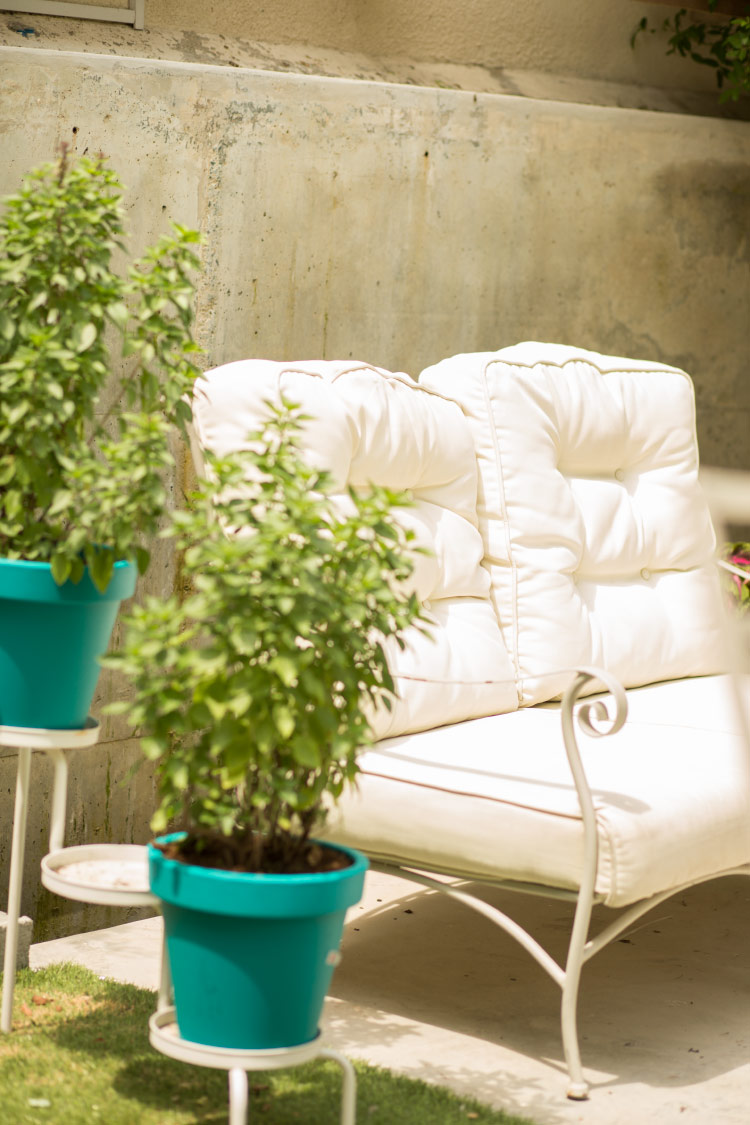 After our drinks arrived in our garden table, we quickly agreed that the air conditioned inside with cosy leather sofas sounded a lot more appealing and before we melted from the humidity we moved inside to enjoy our food.
The interior is surprisingly quirky, not something you see in Paphos every day.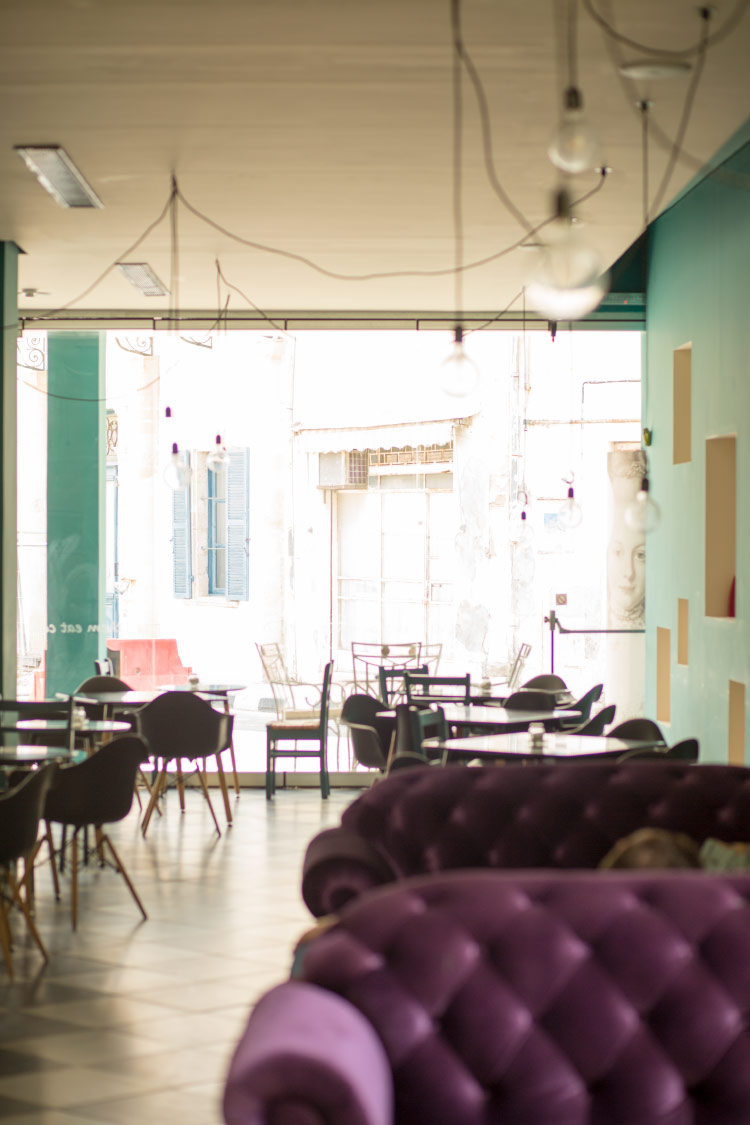 The interior makes you feel like you're almost at home, with china displayed behind the bar instead of whiskey bottles and a large bookcase and a big pile of board games to keep you busy, if you're waiting for a company.
Oh, and lets not forget about the most important feature – the cakes!
I didn't get a chance to taste them because of a rather large brunch meal, but these beauties are definitely on my to do list next time I come.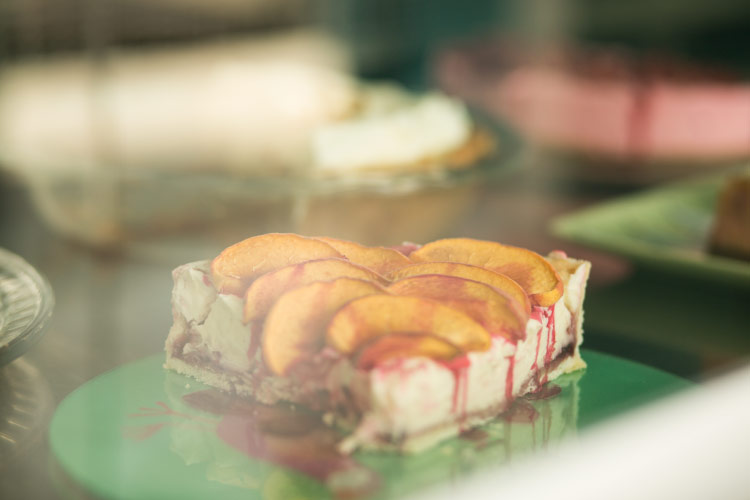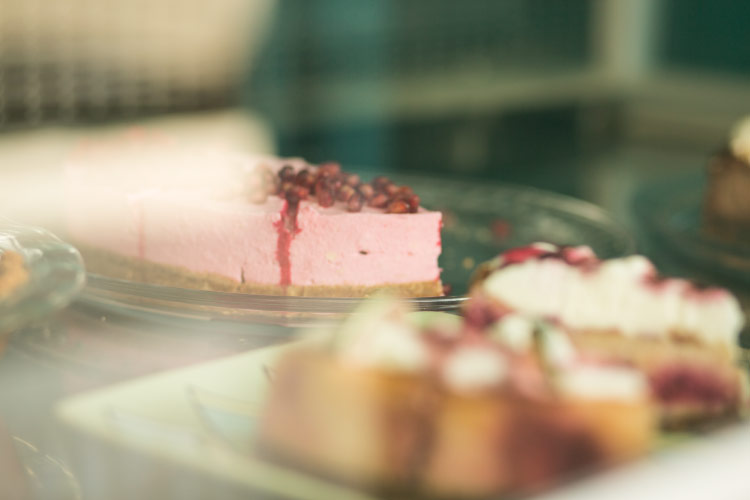 For those who need an alternative to coffee and cake, there are plenty of wines and beers to choose from.
PS: They even have cider from our local Aphrodite's Rock Brewery, yum! (you can see the back of the bottles in the picture below).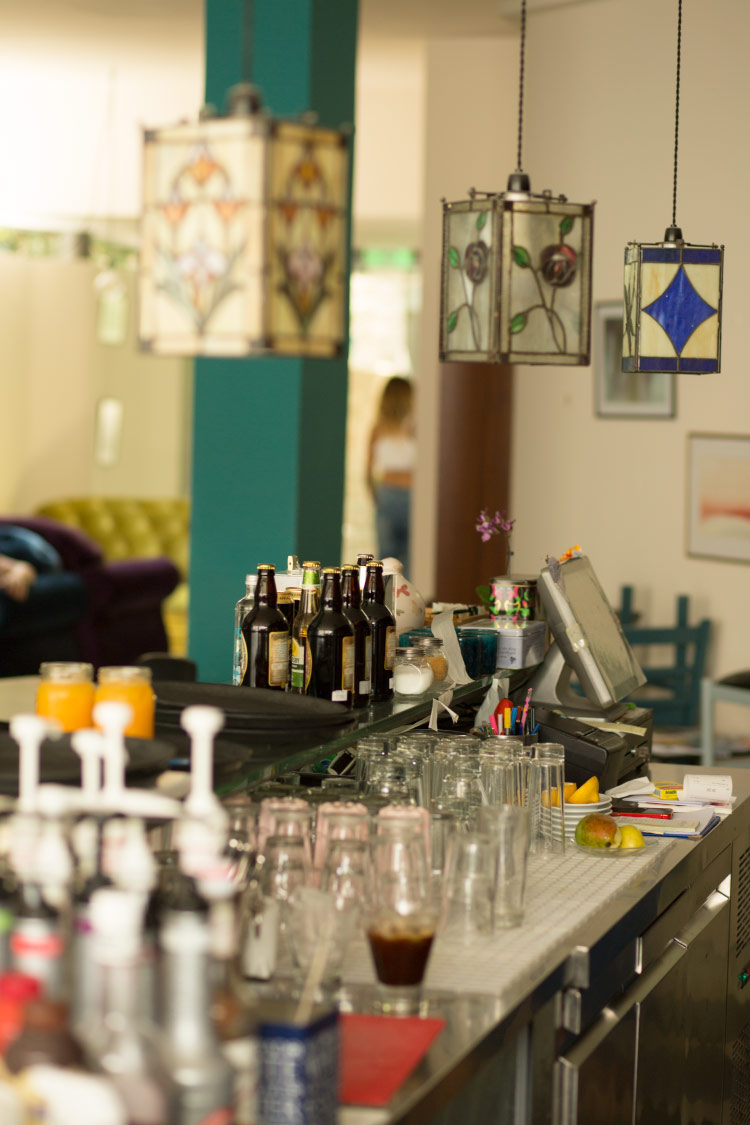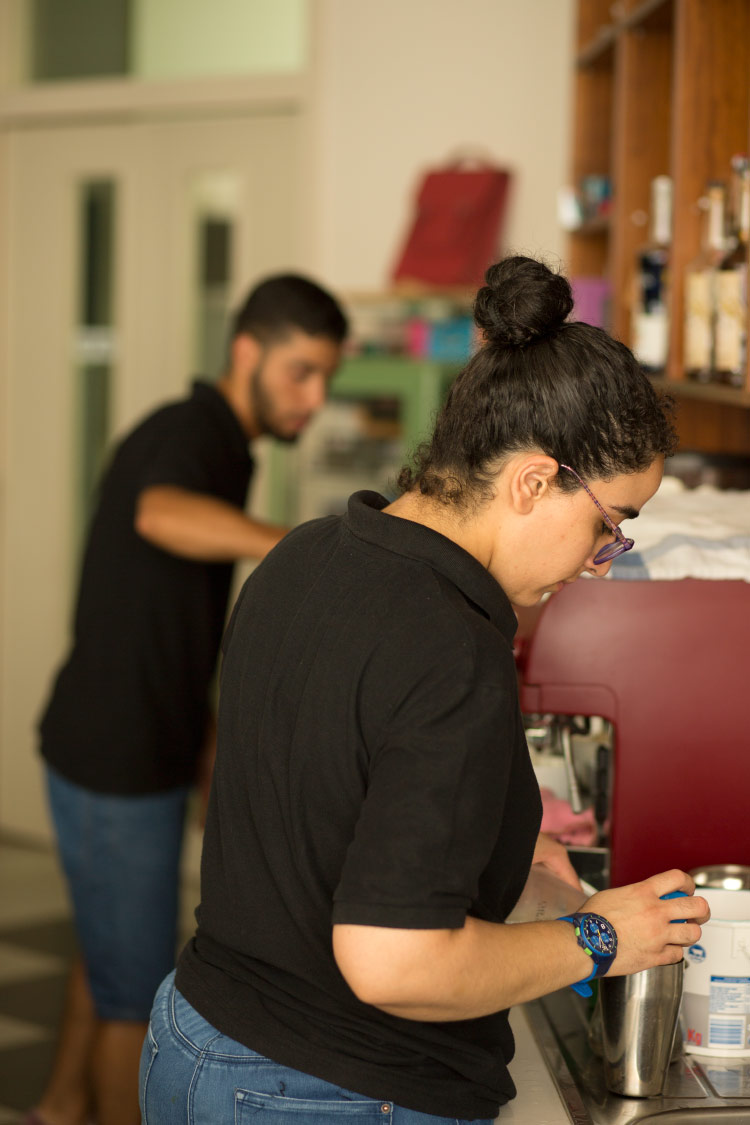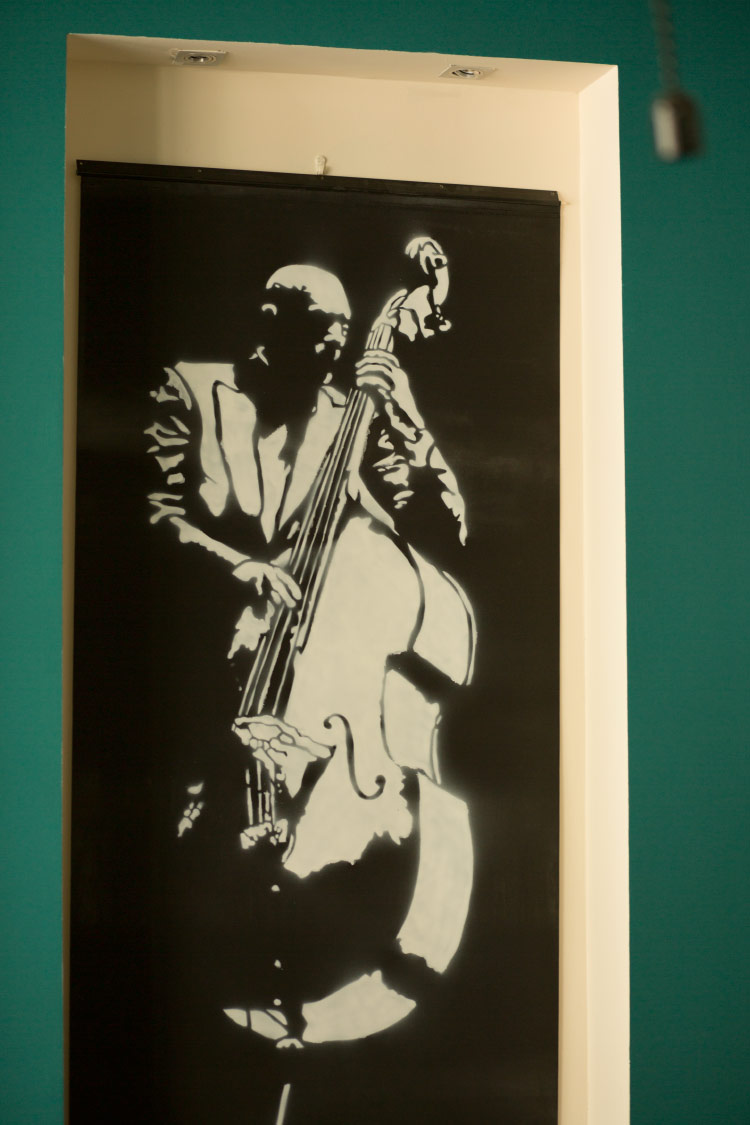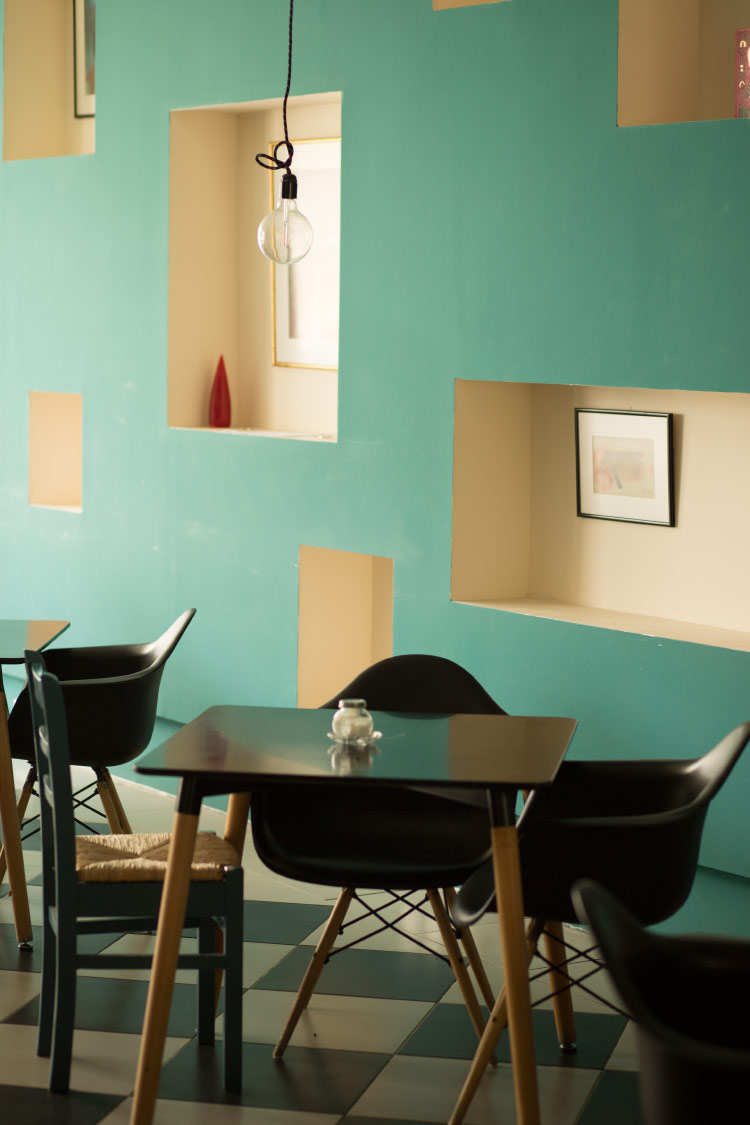 While we waited for the food, the Little Man and I sat down next to the windows to watch the world go by and take the most out of a small box of sugar, which turned out to be one of the greatest toys ever invented.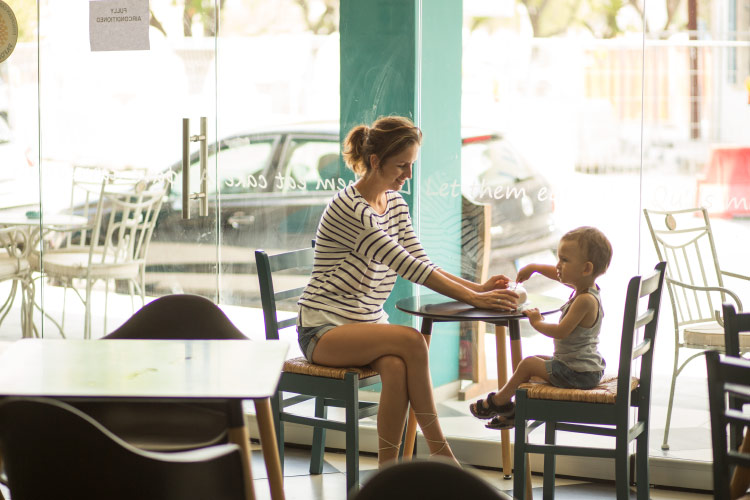 I would imagine this cafe is a great place to sit by yourself, get lost in your own thoughts, and consider the meaning of life. Just like he did, at the grand age of 18 months.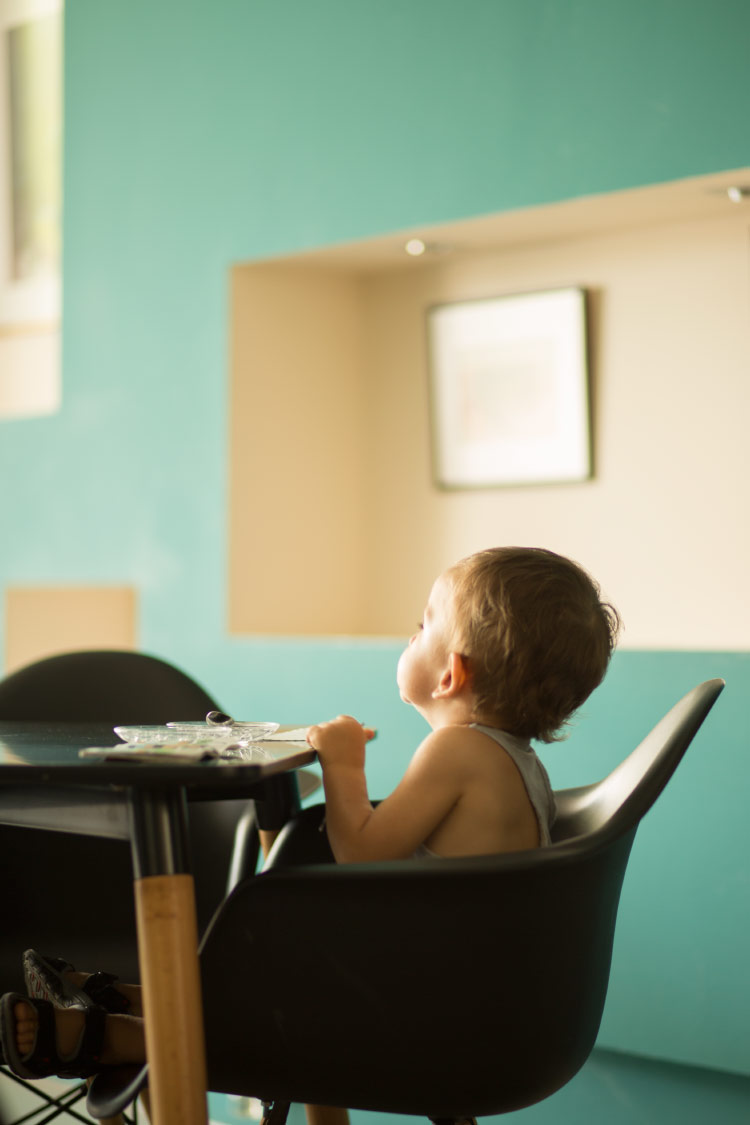 We ordered Eggs Hemingway and Eggs Florentine, similar version of the same meal, first one with smoked salmon and second one with spinach and bacon. Both equally delicious and very filling, served on an English muffin and small side salad.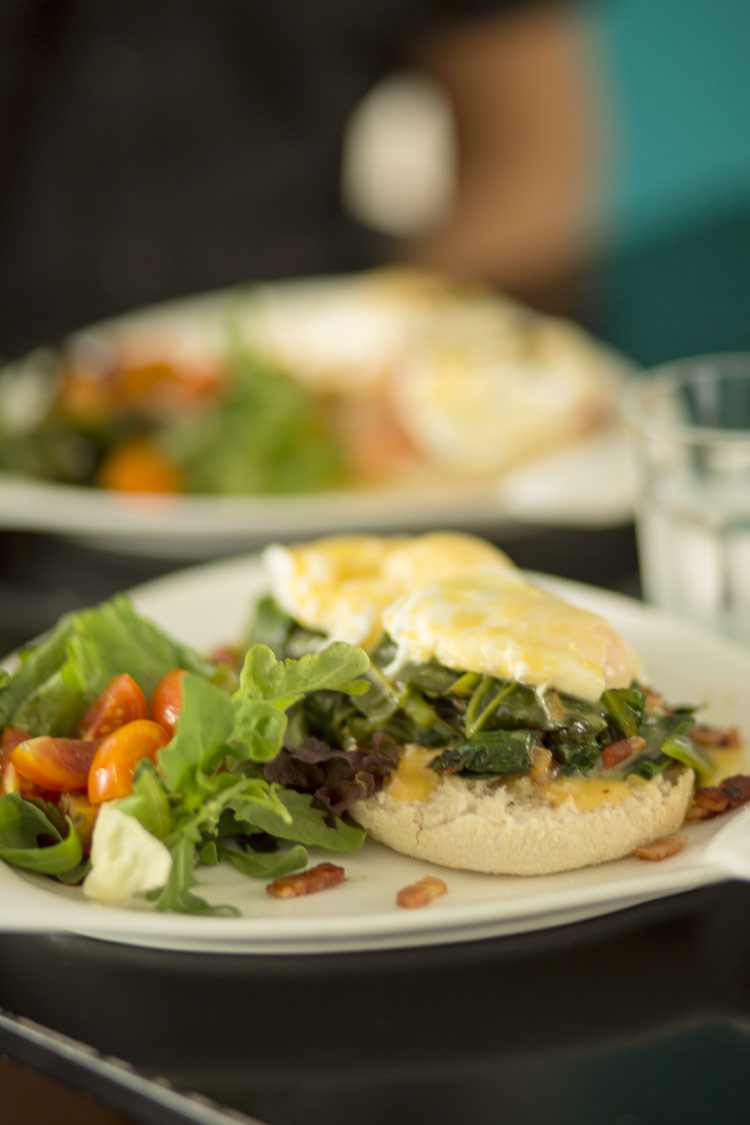 After the meal, we took a little stroll around the area – one of my other favourite restaurants – Muse – is also here just a short walk away.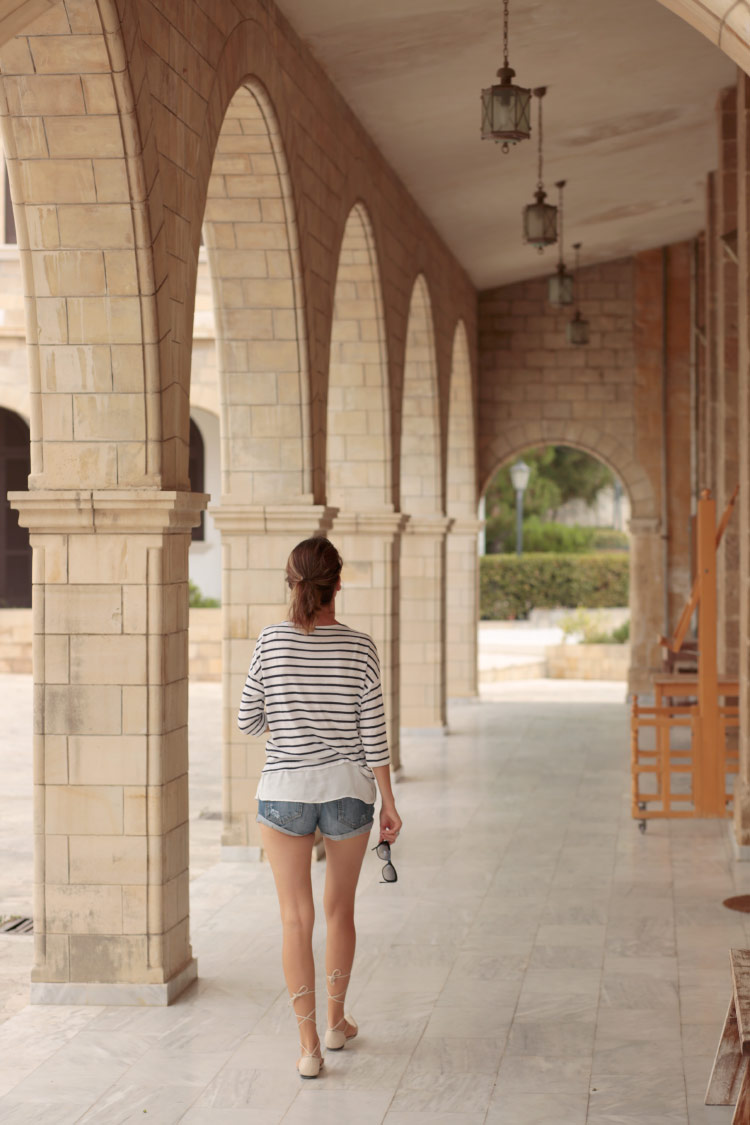 I have to say, despite the location in the heart of Paphos (not my choice no 1), no sea view and ongoing road works, this is probably one of the most relaxing places for food and coffee.
Highly recommended if you're fed up with the crowds and want to escape into a little green oasis with great food and drinks.