I love good wine tasting, best if combined with good food and company.
But beer tasting comes pretty close. If you want a tip for a really cosy place to sample some local beers, this would be it!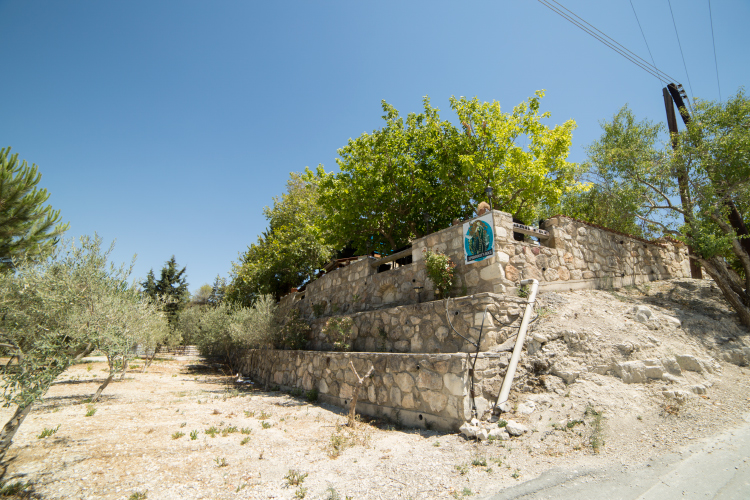 Aphrodite's Rock Brewery is just on the outskirts of Tsada village, a short drive from Paphos, set in peaceful tranquil nature offering the best version of hops you will find – in liquid form.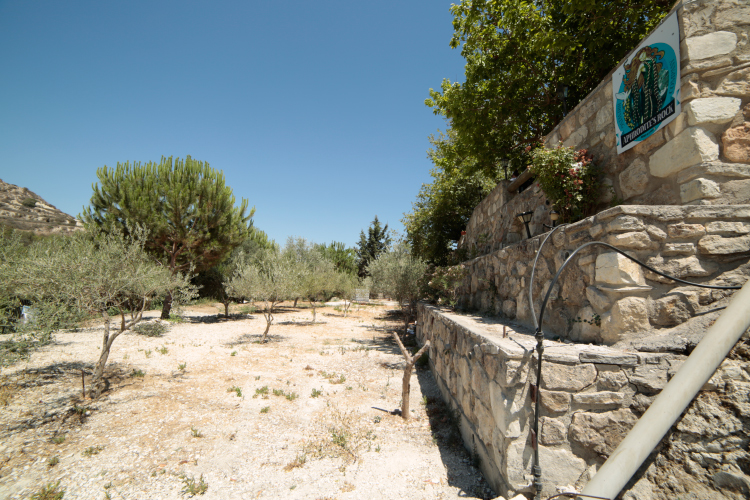 There are signs around the road that will lead you there, but keep your eyes peeled to the road otherwise you will miss the turn.
In summer, they extend their beer garden to cover the whole yard. The beer manufacturing happens at the same place and you can even book a guided tour where they explain the whole process and includes, most importantly, beer tasting too.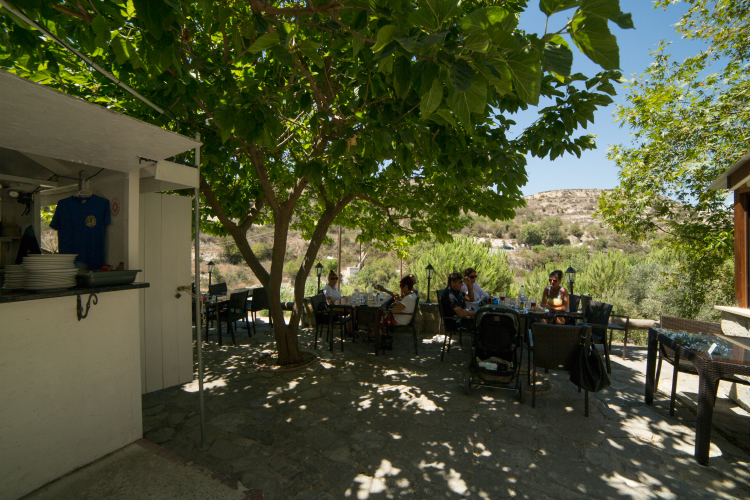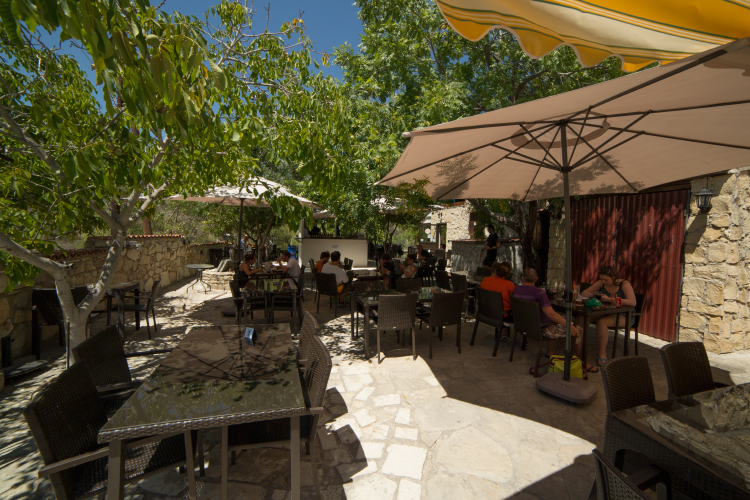 The "beer factory" is just behind those big red doors. There are two bars where you can get drinks and they do pretty good food too.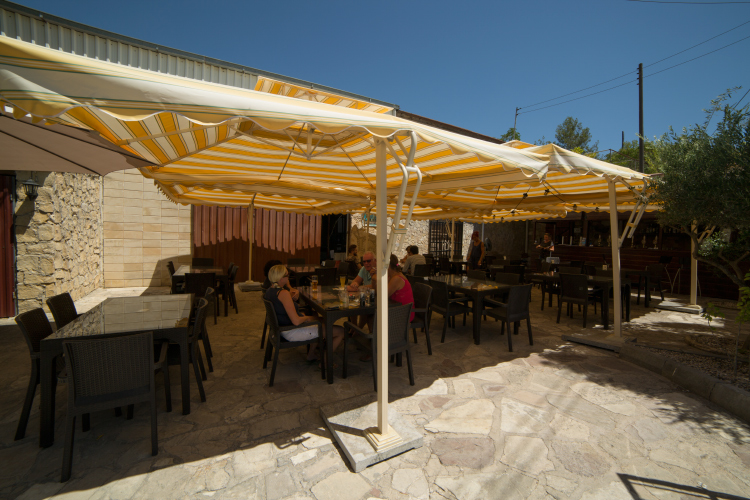 We went last weekend when my mum was visiting and scored a table right on the side with a lovely view.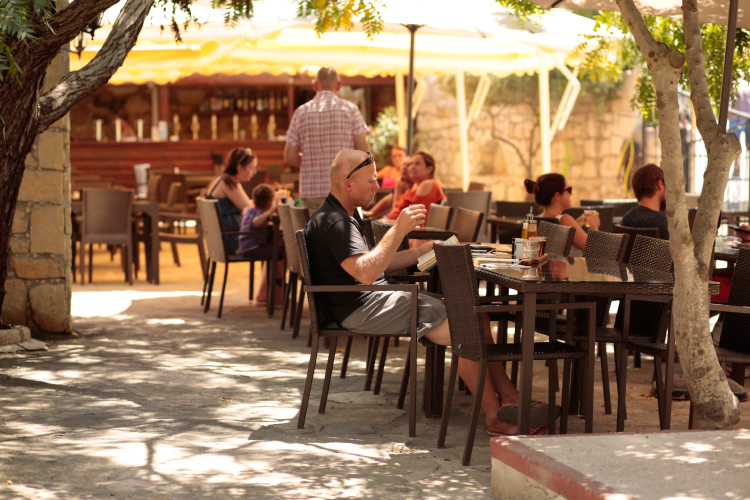 I started off with a lady beer, as a driver, while my company dived straight into the beer tasting session.
Oh, almost forgot to mention – I am hooked on their ciders – delicious flavours like lime & strawberry and forest fruits are my favourite. They could be a bit sweet if you're not used to cider, but I love them really chilled served next to the pool.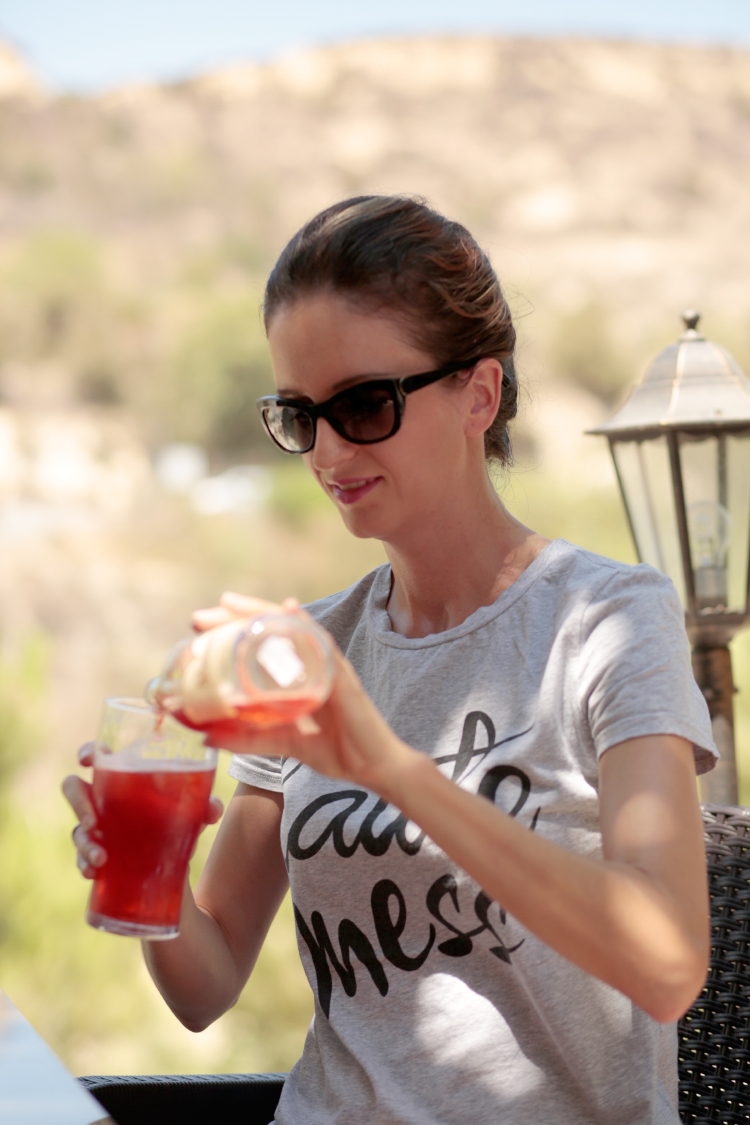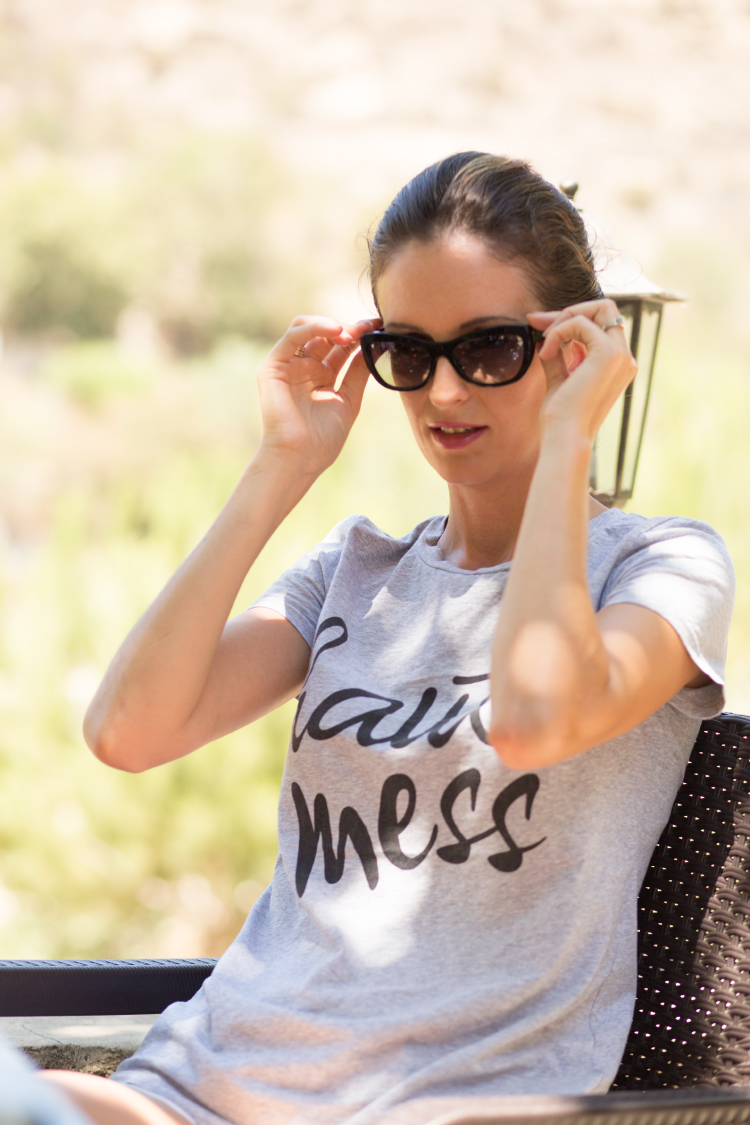 The beer tasting session comes on a beer paddle. Five different beers of various strength and character. I had one of these before and couldn't find one I didn't like. If I remember correctly, all served for a modest price of 7 eur.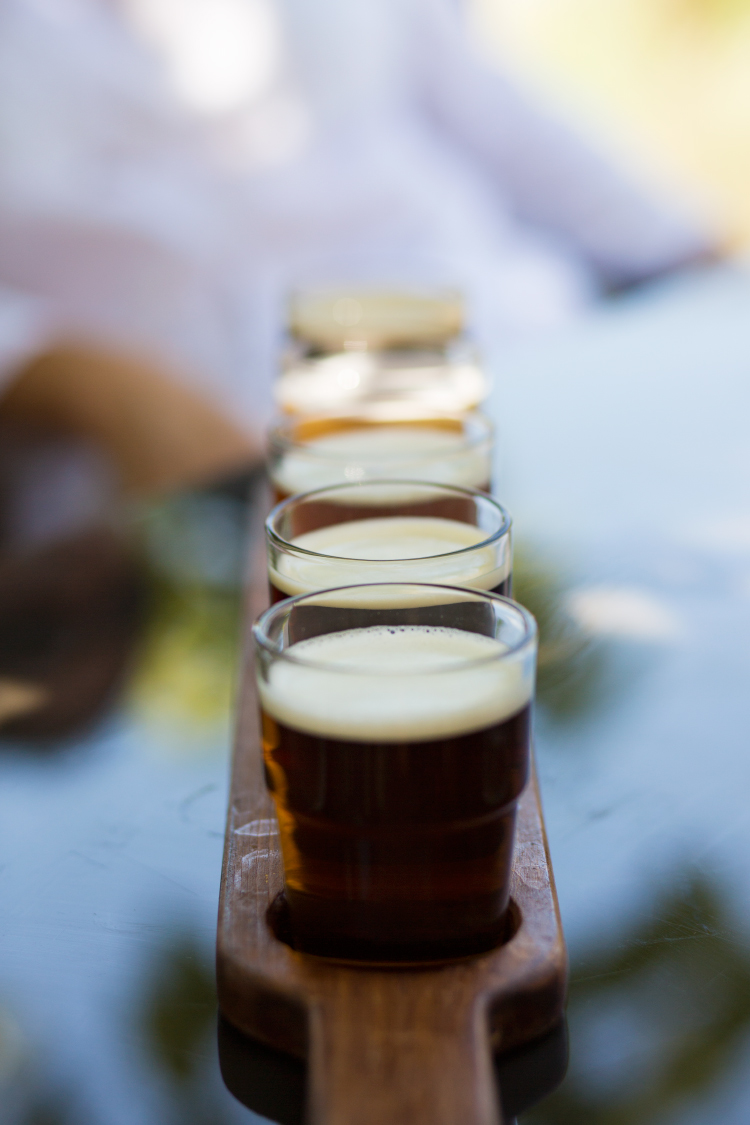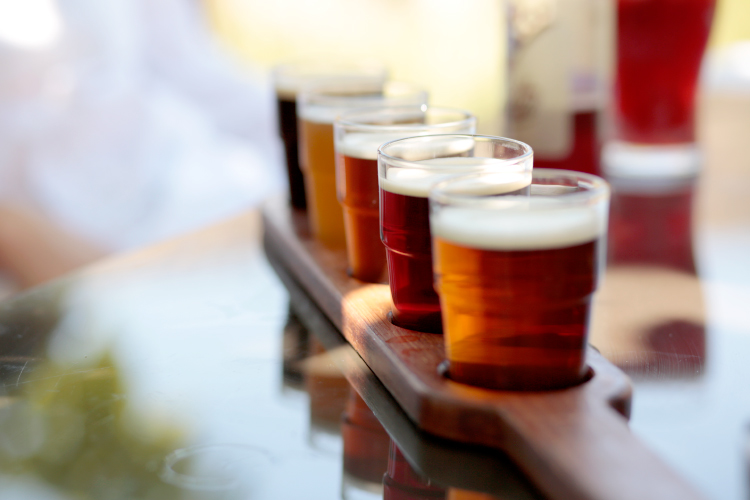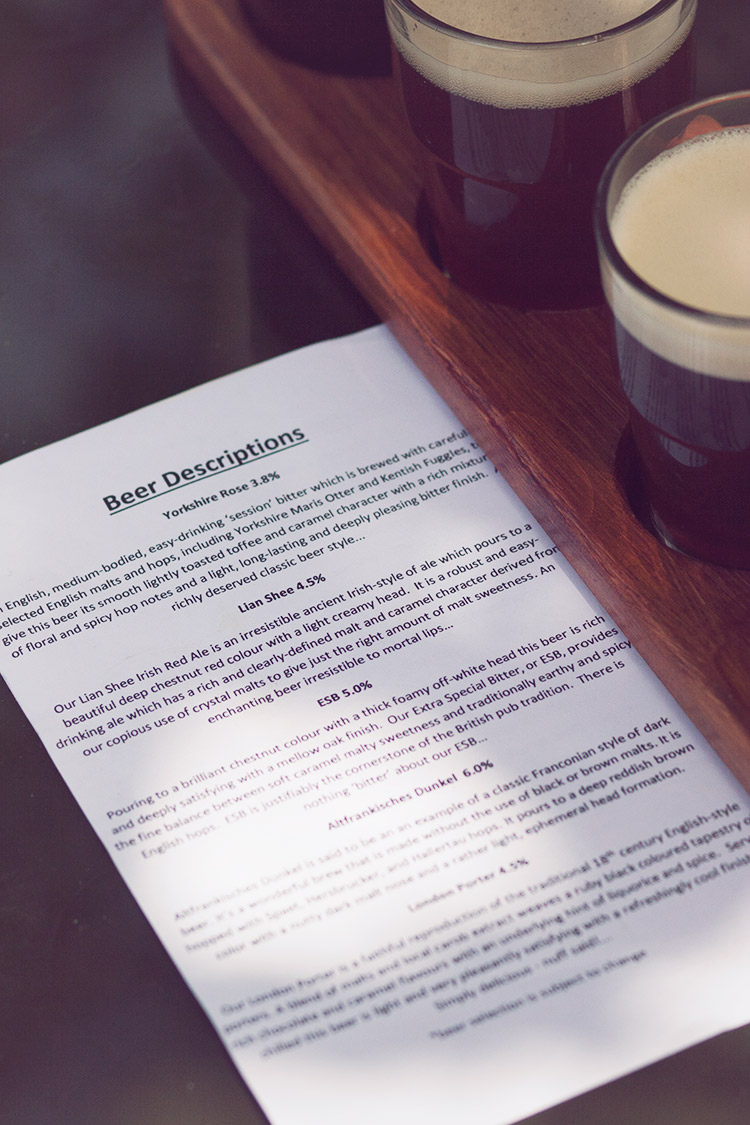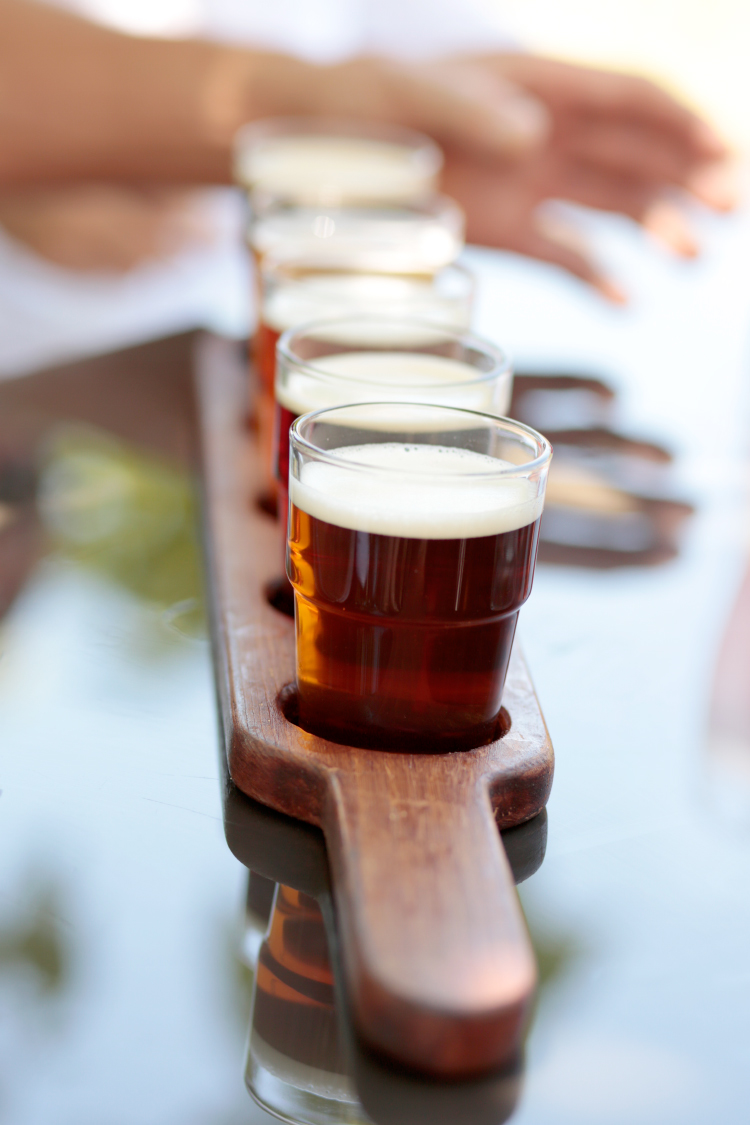 Even though it's the middle of summer, the whole place is shaded by beautiful green trees that make you feel like you're in a garden.
If you lived in Cyprus for a while, you would know that greenery is a bit of luxury, especially in the middle of summer.
My little man enjoyed the trip too, with lots of pots to touch and rocks to move around.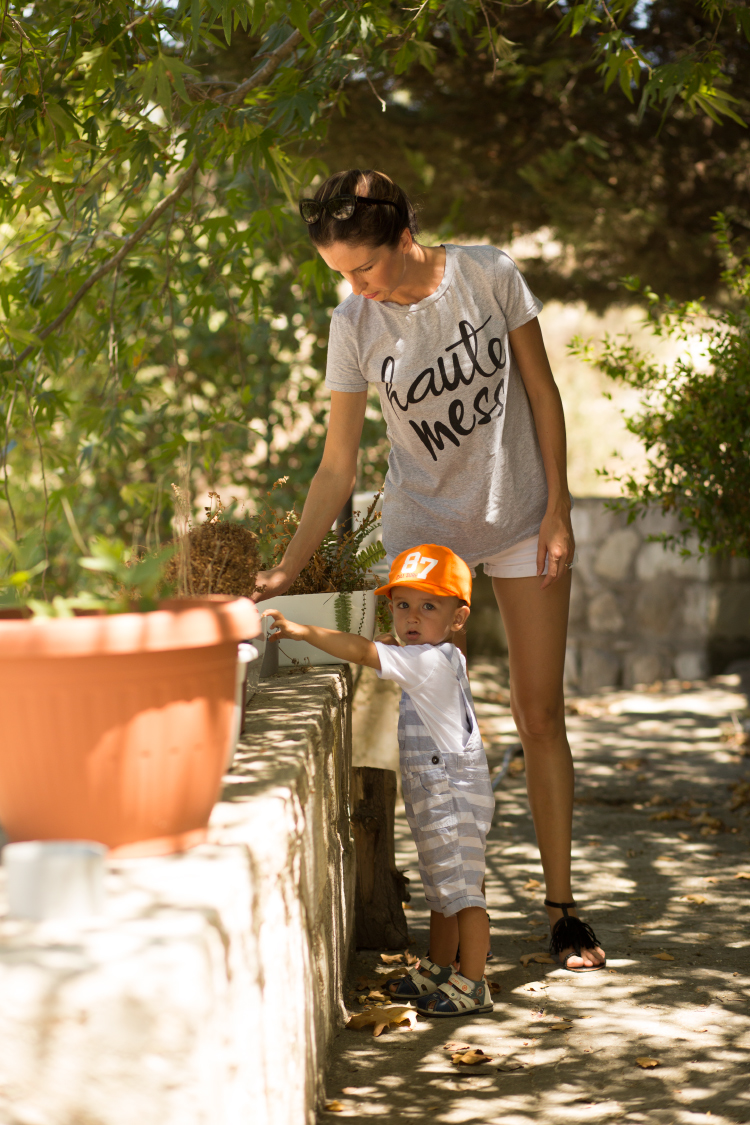 Grandma was taking care of her duties so I could sit back and enjoy my mini beer.
If you're in the area, it's well worth the trip. You can buy any beers to take away too and get money back when you return the bottles. They serve Sunday roast and basic pub food during the week. They also have a pizza delivery service, which we are yet to try!
Thank you for having us and I can't wait to be back (to take back the pile of our bottles sitting in my garden for few weeks!).
Paphos: Recommended Tours & Experiences