It's Wednesday and that's about the right time for a new blog post, don't you think? After few hectic weeks of packing, de-cluttering, moving home, unpacking and more de-cluttering, I finally found time to share this little spot with you.
It is something a bit different, with an exotic touch. In a peaceful and remote Sarama Valley, you will find a one of a kind retreat.
Not your usual bed and breakfast or any regular hotel, where you pay extra for a sea view (in this place, the best view is through the roof). There is no fancy lobby or a security guard opening your door. In fact, there are only three rooms in this place.
As you have guessed from the title, we have stayed in original Mongolian yurts (they go by name Yurts in Cyprus) run and owned by Pawel.
We haven't had a chance to meet him in person, but instead were greeted by lovely Csongor and the local security guy and occasional marathon runner, Shukra – the dog.
Thanks to detailed instructions on their website we didn't have any troubles locating the well-hidden rural retreat. We arrived later in the afternoon and stayed in Nasu. Nasu is one of the bigger yurts with generous headroom and lovely deck boasting panoramic views of the valley and serving as a great spot for sunset watching.
The yurt had a comfortable king size bed and lovely furnishing all around. Even though you're staying in the middle of nowhere, you don't need to be worried about being cut off from civilization – there is free wifi in each of the yurts, along with a music system and our yurt even had coloured led lighting to switch based on your mood.
We arrived well prepared with wine and snacks and after unpacking all there was left to do was to watch the sun slide behind the hills, leaving stunning hues of pink, red and orange behind. As it was a special occasion, we headed over to the Ayii Anagyri Spa Resort for dinner, which is only short drive away.
They might have an award-winning spa, but I don't recommend you follow my example and venture there for romantic dinner. You are better off with a local taverna in Symi village, which will certainly have better food. If you're driving back at dark, better take the map with you and don't drive to someone's farm instead, like I did.
The next morning, we felt very refreshed and optimistic and decided to rent bikes and do a little trip to the Everetou Dam. Great idea, considering temperatures soar to 28C at 10am. Csongor kindly set up our bikes and gave us some instructions to the dam (we got lost anyway), and Shukra was keeping us company the whole journey there. The drive reminded me of childhood and Slovakia.
Narrow country roads, the singing of birds and the sound of dog trying to catch his breath. By the way the whole thing about "it's like riding a bike, you will always remember it" is full of …. . Any 5 year old would beat me down or up the hill, looking more glamours than I did. Thank God the dog can't talk and my husband will keep it to himself.
We arrived at the dam, me half dead, Shukra happy that she can throw herself into the refreshing water and our bikes covered in dust.
The place is actually quite amazing, there is an abandoned old village and a sprawling dam that looks like a small sea. I won't bore you with all the details of that adventurous morning, but safe to say me and bikes are officially not friends.
The rest of our stay was pretty relaxing, thanks to the beautiful settings and lovely company of Csongor. They actually organise yoga sessions in here and even live music in summer, so check out their Facebook page for any updates.
Yurts in Cyprus
website: here
booking: on their website
facilities: wifi, dining within the main house, bike rental, live music (check their Facebook page), separate toilet and shower for each yurt
best for: families with kids, nature loves, city break away from city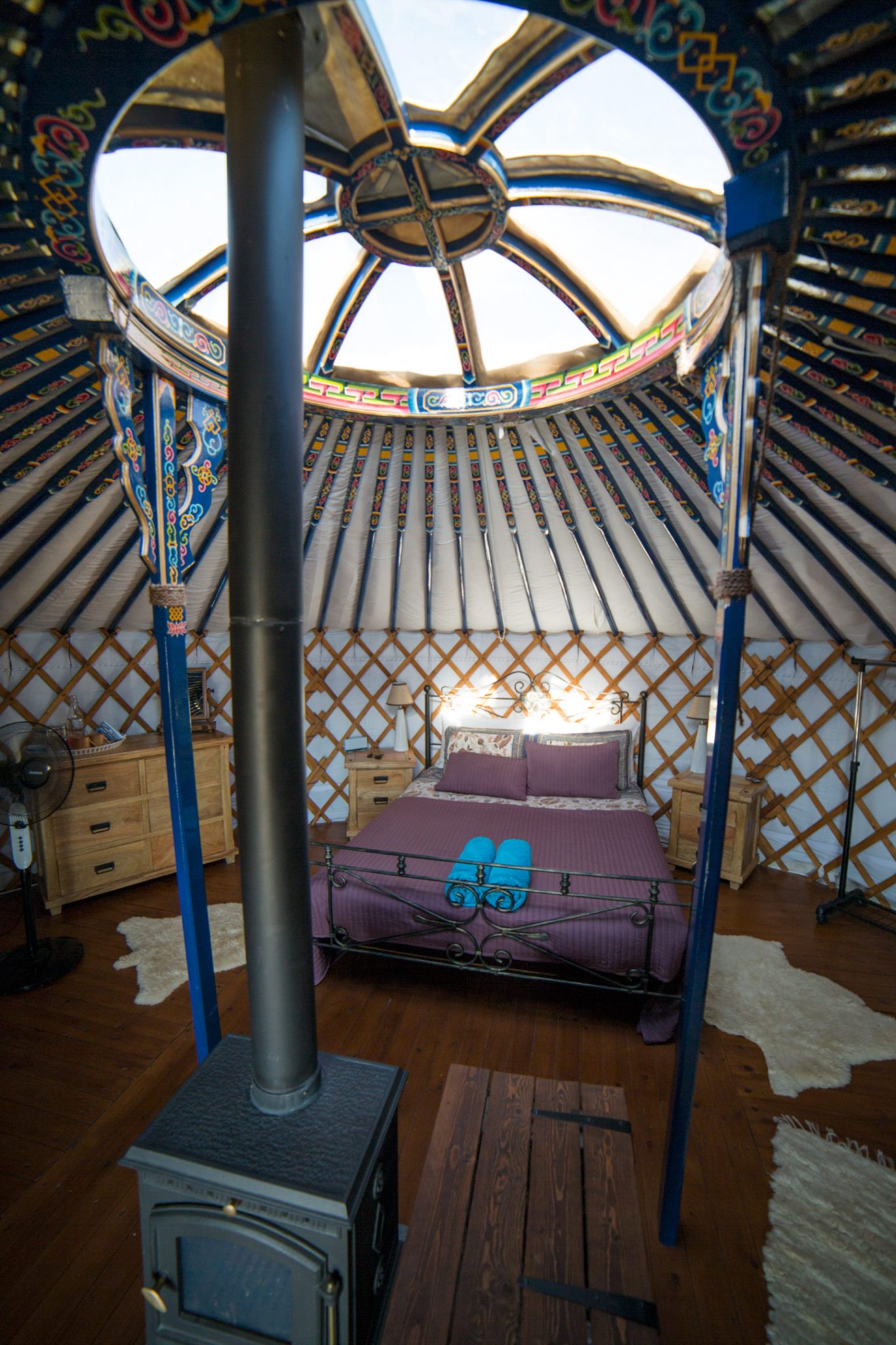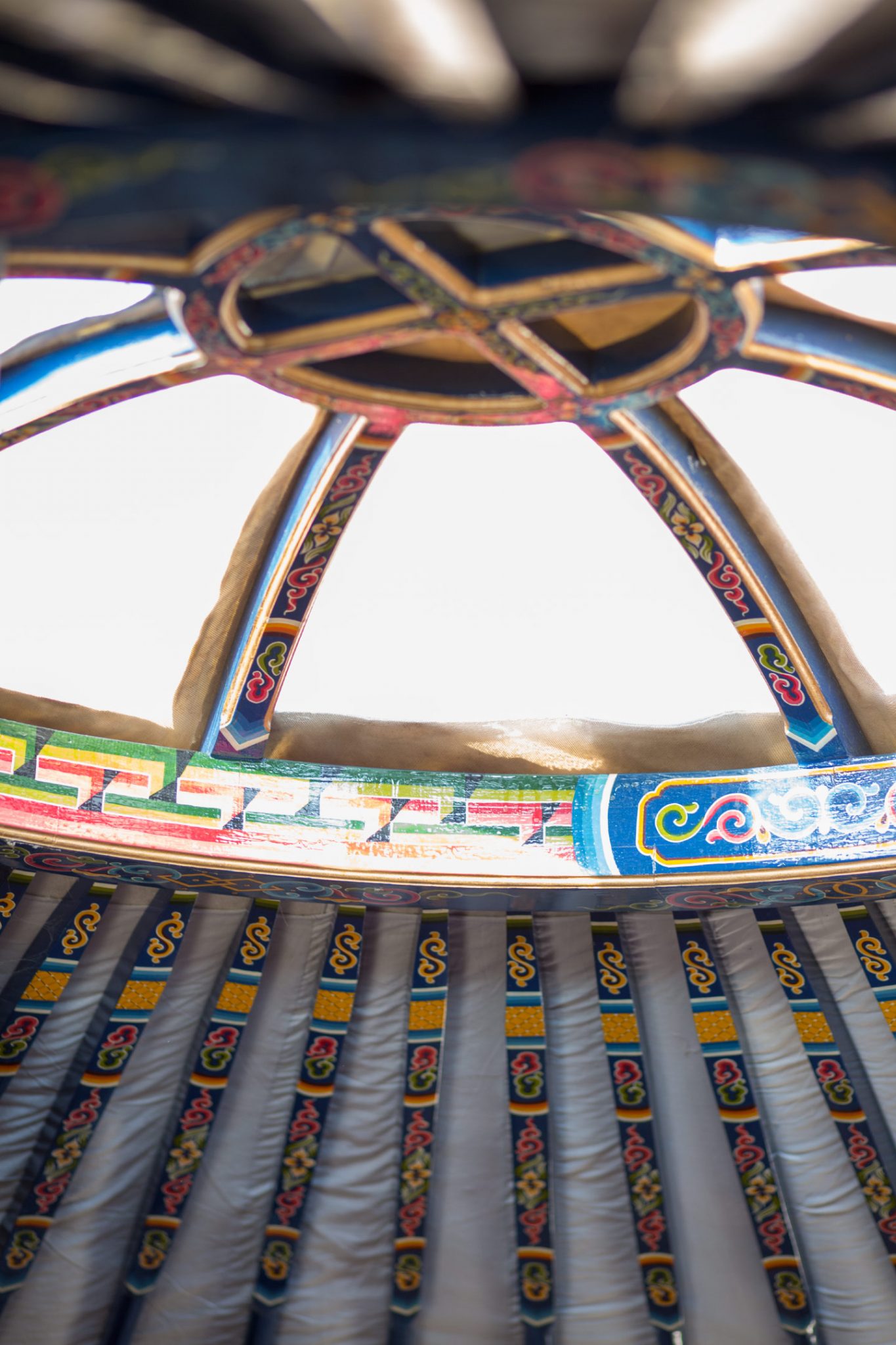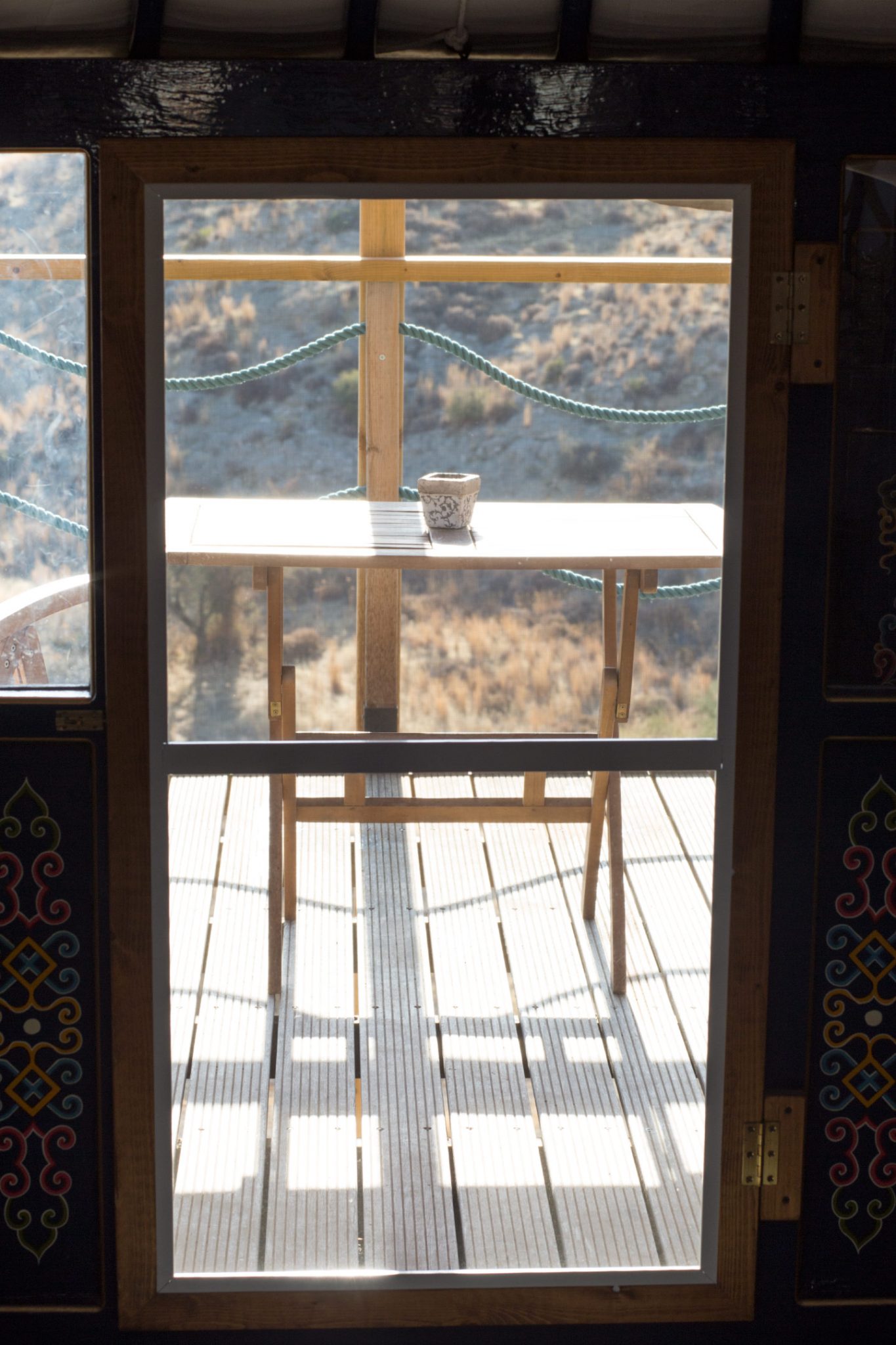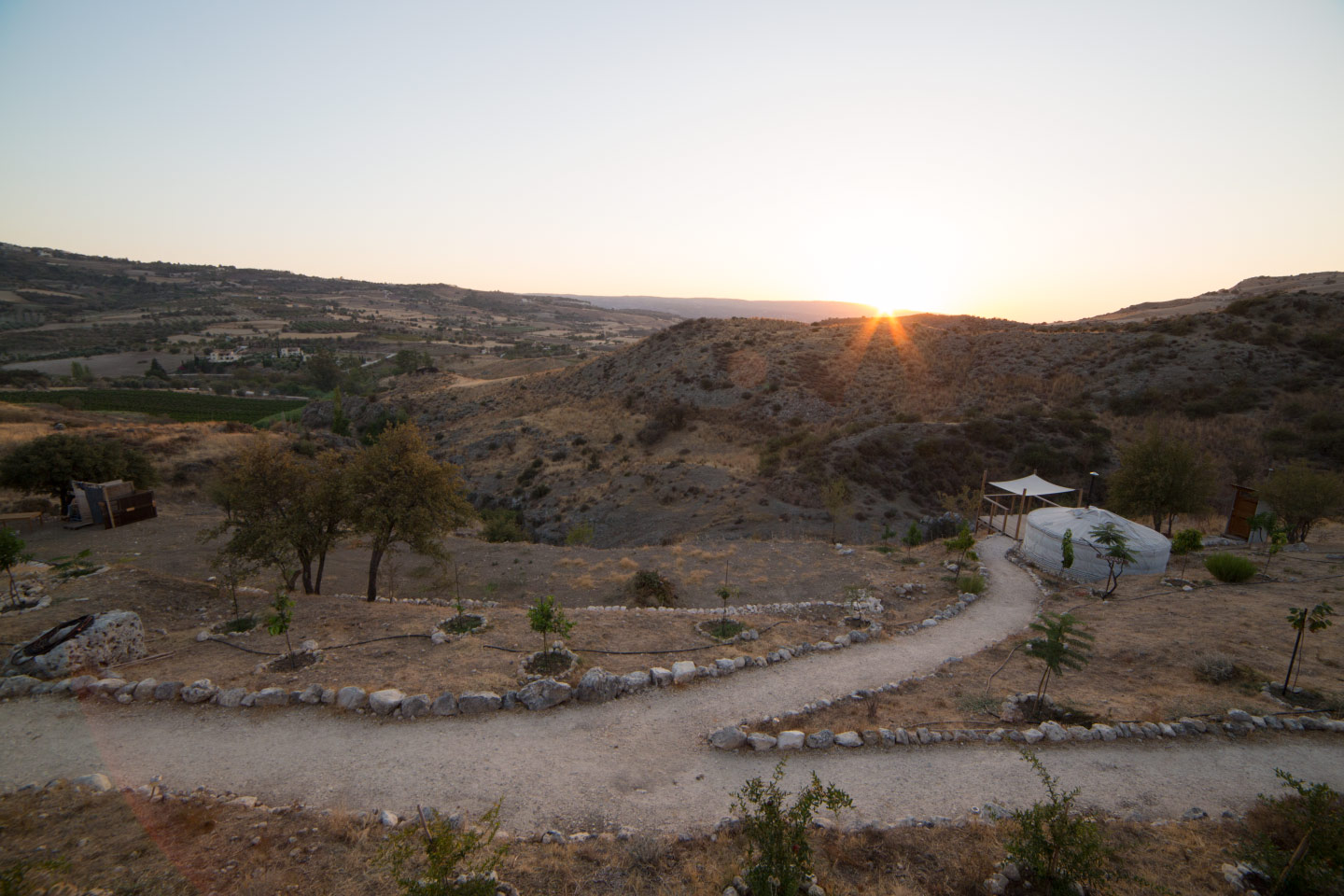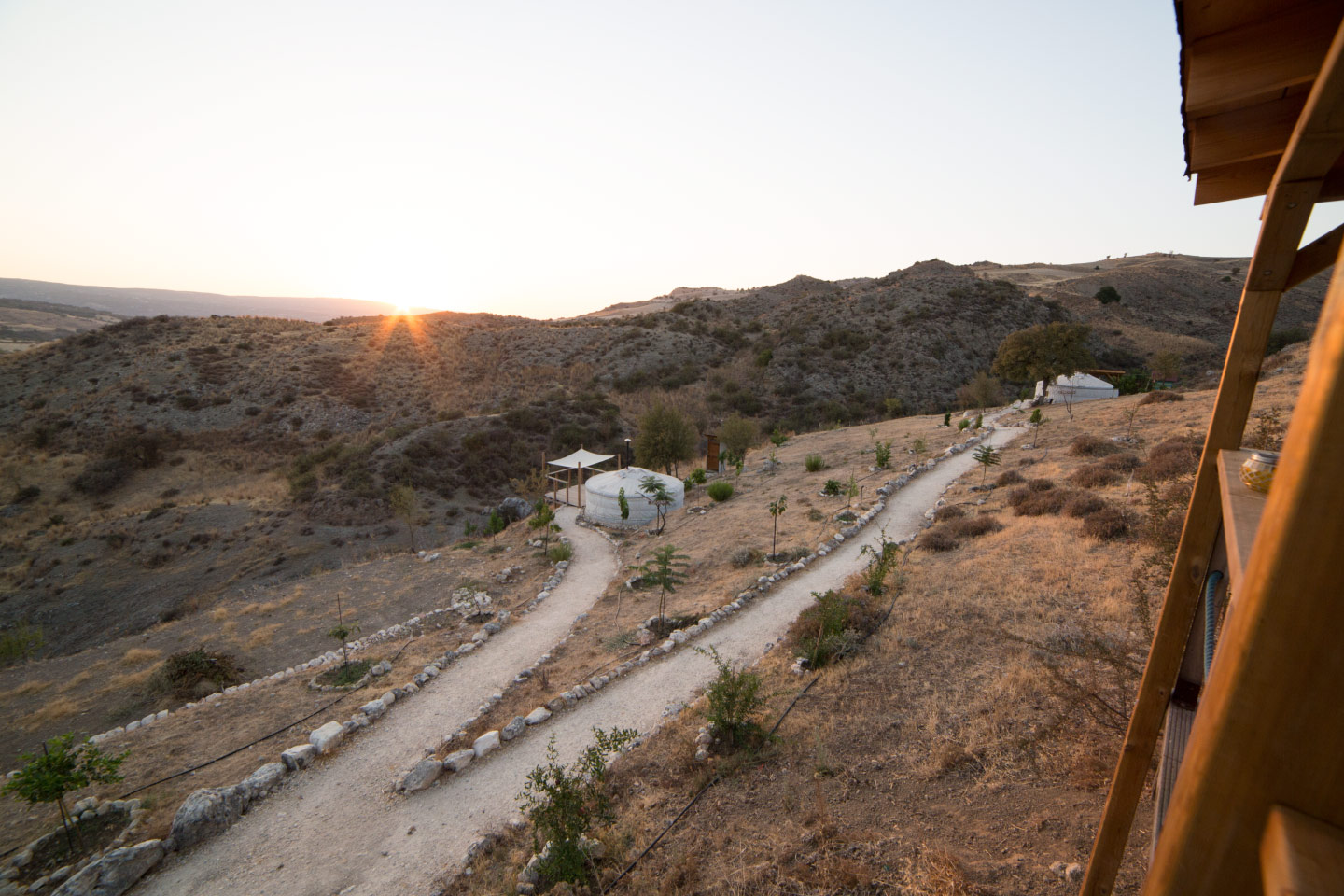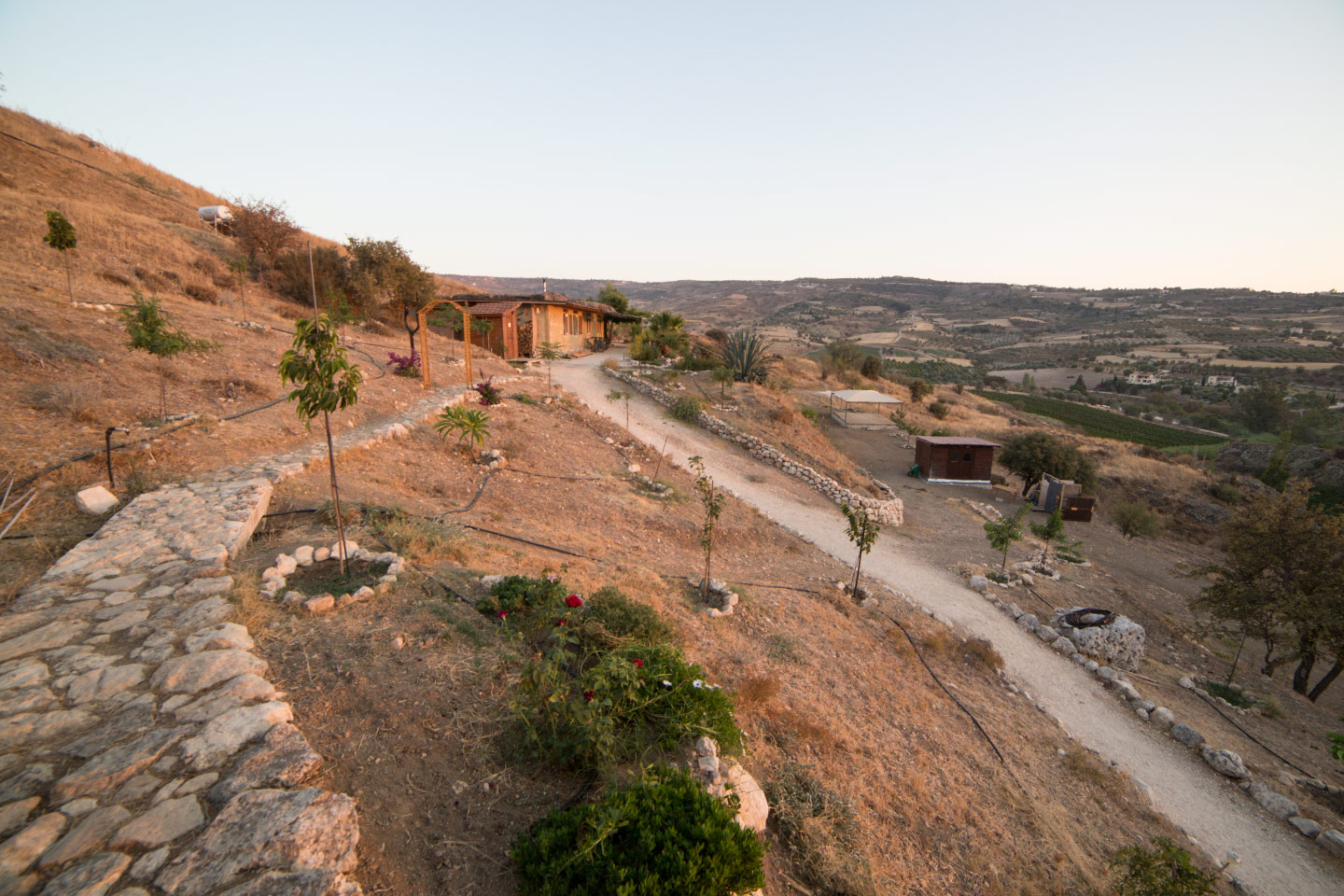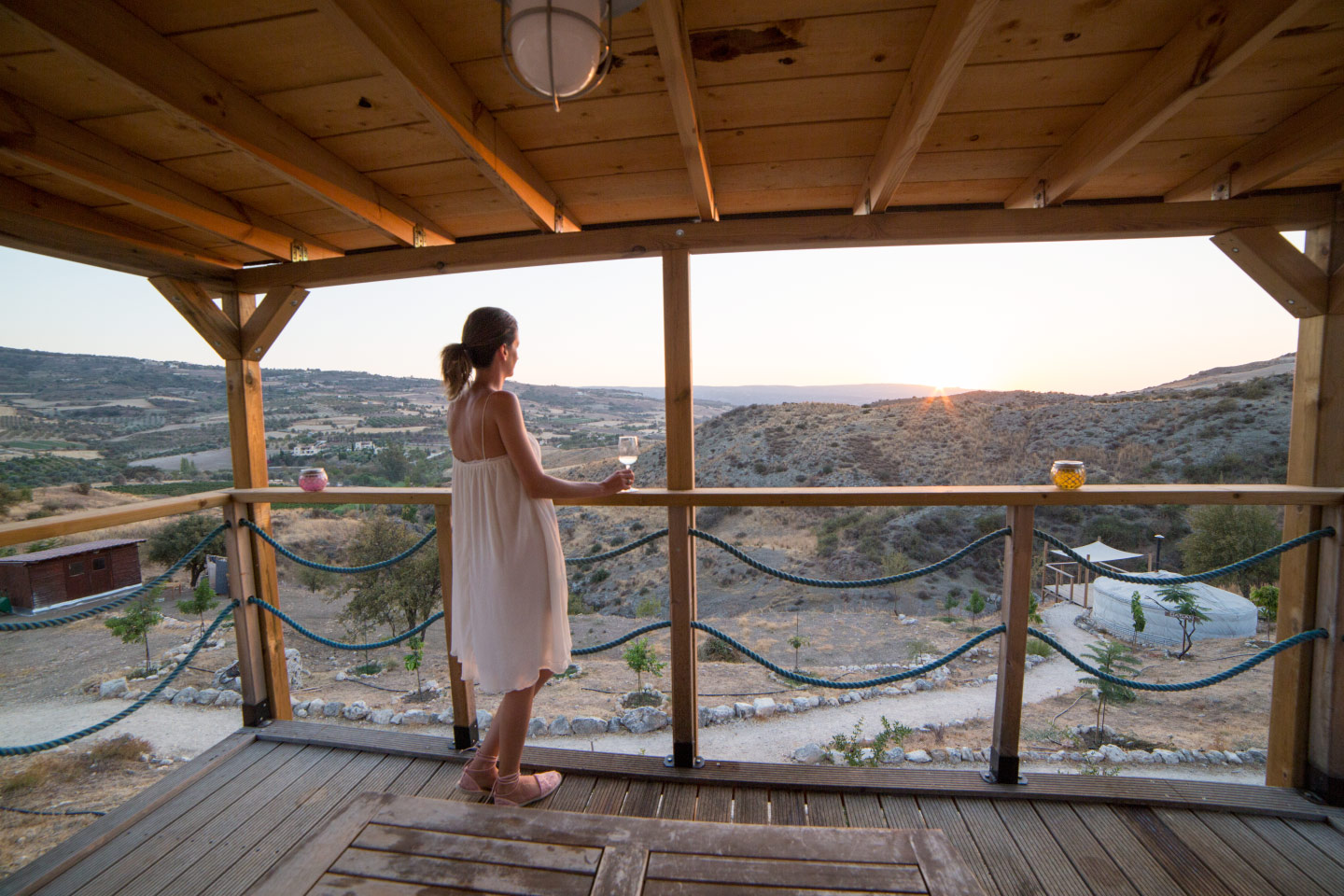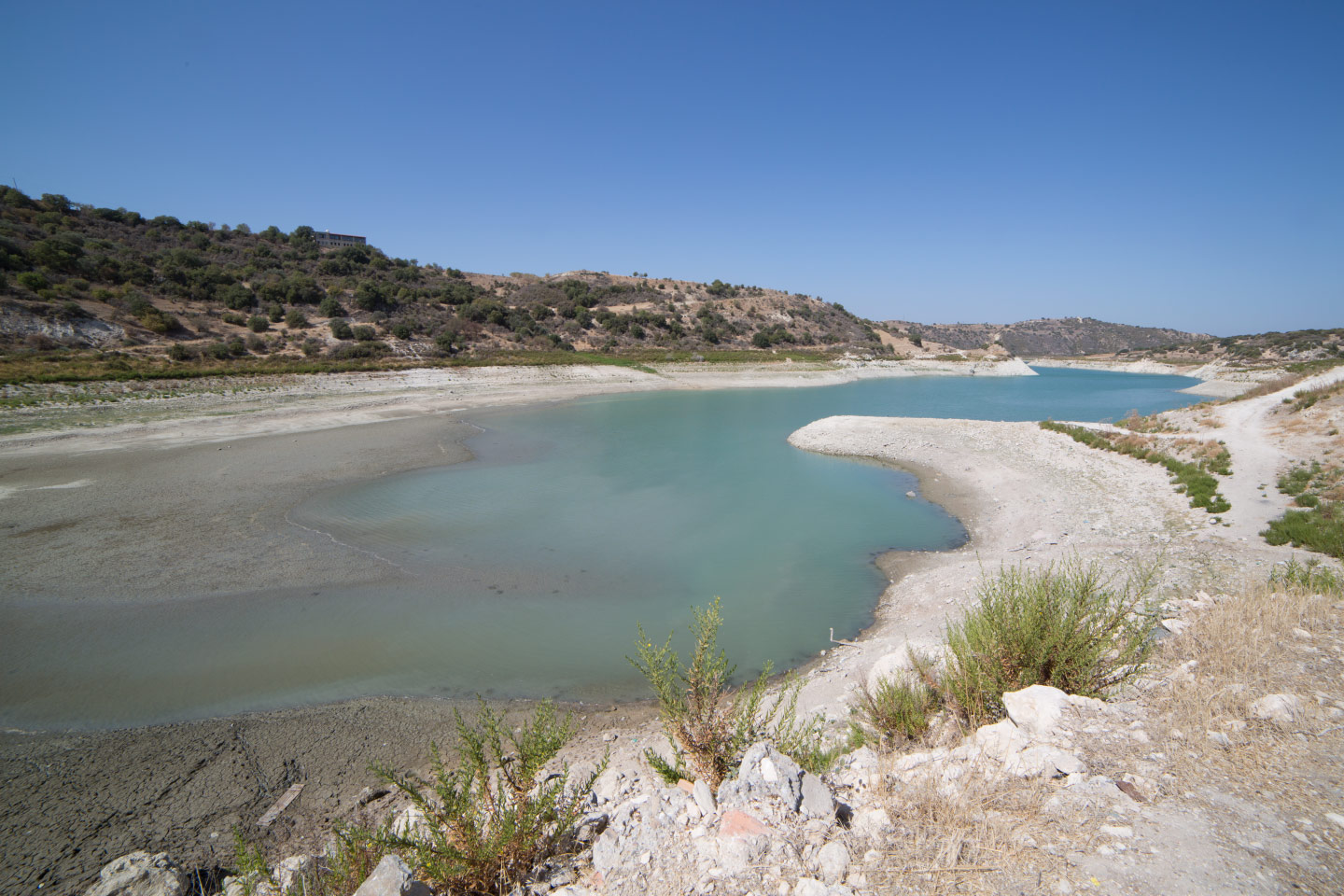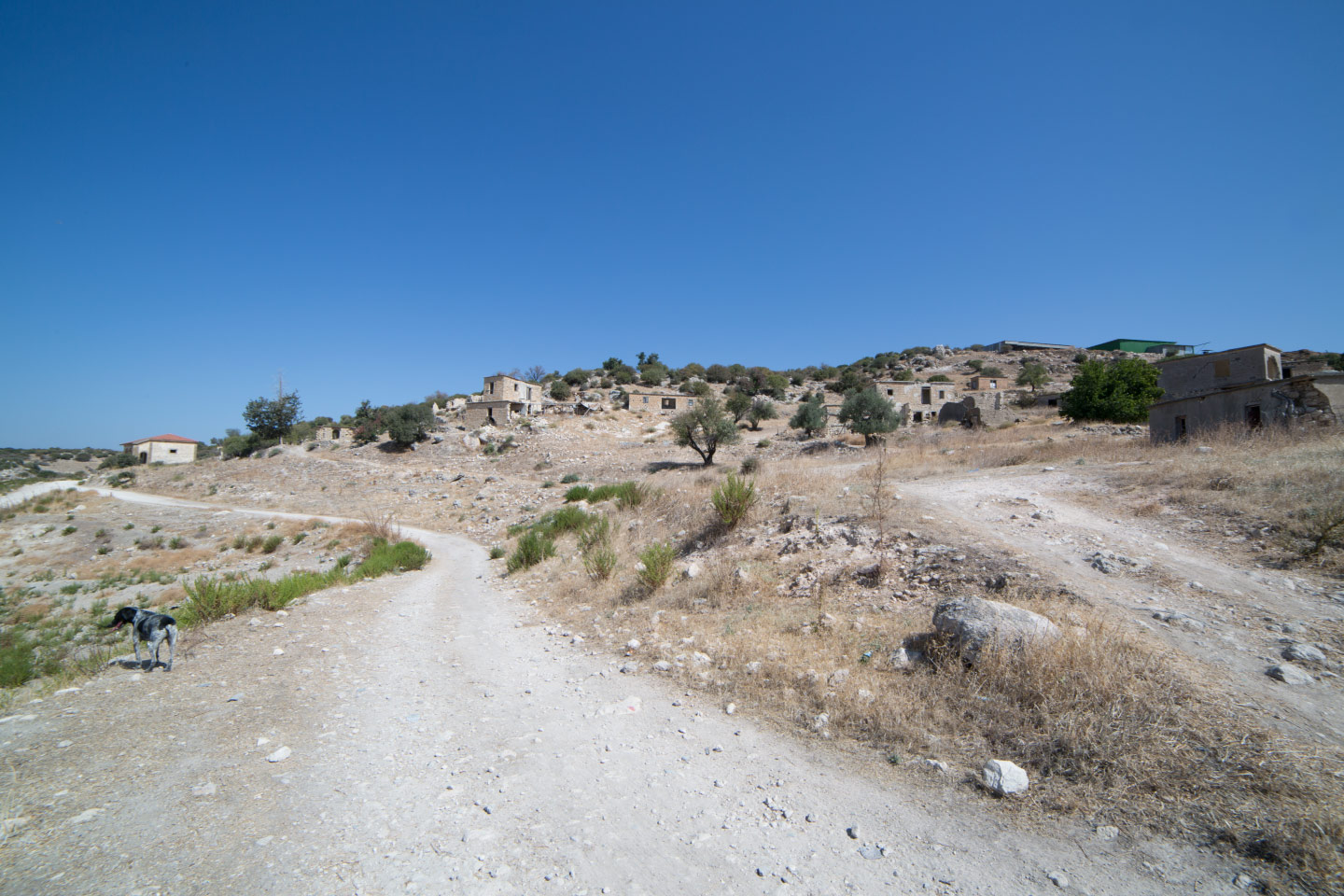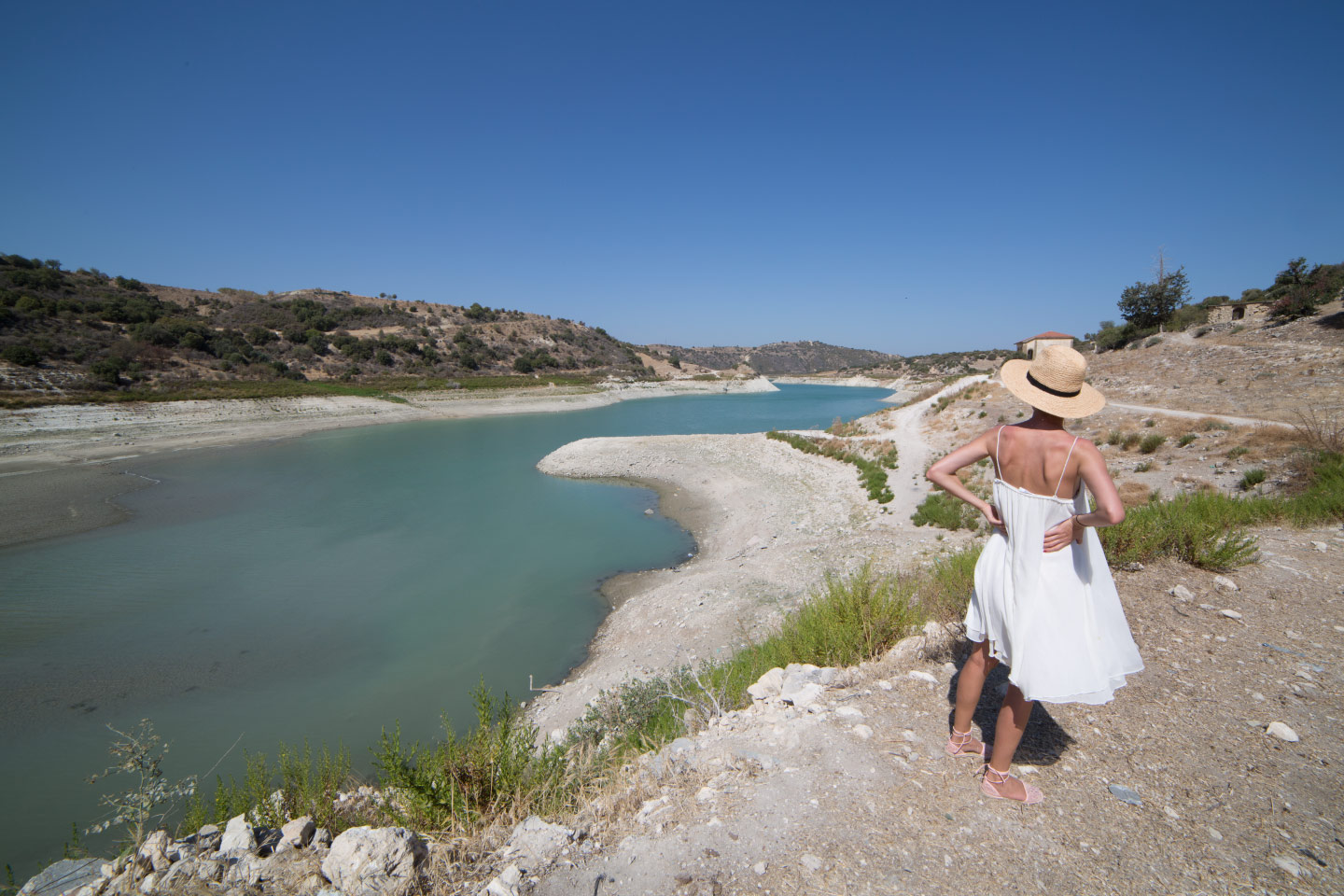 Paphos: Recommended Tours & Experiences