I'm so excited to share one of my latest discoveries. Silly as it sounds, this place is just 3 minute drive away from my home, but it took me a few years of driving around the sign by the road until I finally found my way there.
The excuse was my birthday and their fabulous selection of spa services and treatments.
The Cap St George Resort in Cyprus has some of the best value spa packages I've seen and I wasn't disappointed.
I picked the relaxing full-body massage, who happened to be performed by a lovely lady Katarina from my native Slovakia. So in addition to massage, I also got a lovely catch-up and was ready for lunch.
After the massage, I went back to the reception to pick up my membership card, which came in hand just for lunch as you can get 10% off the food but also all the treatments. But back to the resort.
The resort is actually a collection of luxury residences, with the clubhouse offering services not just to the residents, but also to other guests.
One of the highlights of the resort is the private Maniki Beach which comes with luxury sunbeds and umbrellas, at zero cost. Plus, they serve drinks all food all the way to your sunbed. I have no idea why I haven't been there all summer!
You can access the beach from the restaurant or go around the resort and park right next to the beach. The beach itself is very small, which is actually perfect because it feels more exclusive and private.
The food is served at the restaurant next to the pool, with stunning views of the beach itself. The menu was refreshingly varied and offered plenty of inspiration for lunch.
I got super excited when I saw my old time favourite – Shrimp Saganaki – on the menu and couldn't resist. My husband had one of the steaks and we were both super happy with our choices and the meal quality.
Set in an idyllic location, the resort offers a bit of luxury without the price tag – at least when it comes to the restaurant and services. Everything from surroundings, service and food was superb and I can't wait to return for another meal or perhaps a lazy day at the beach.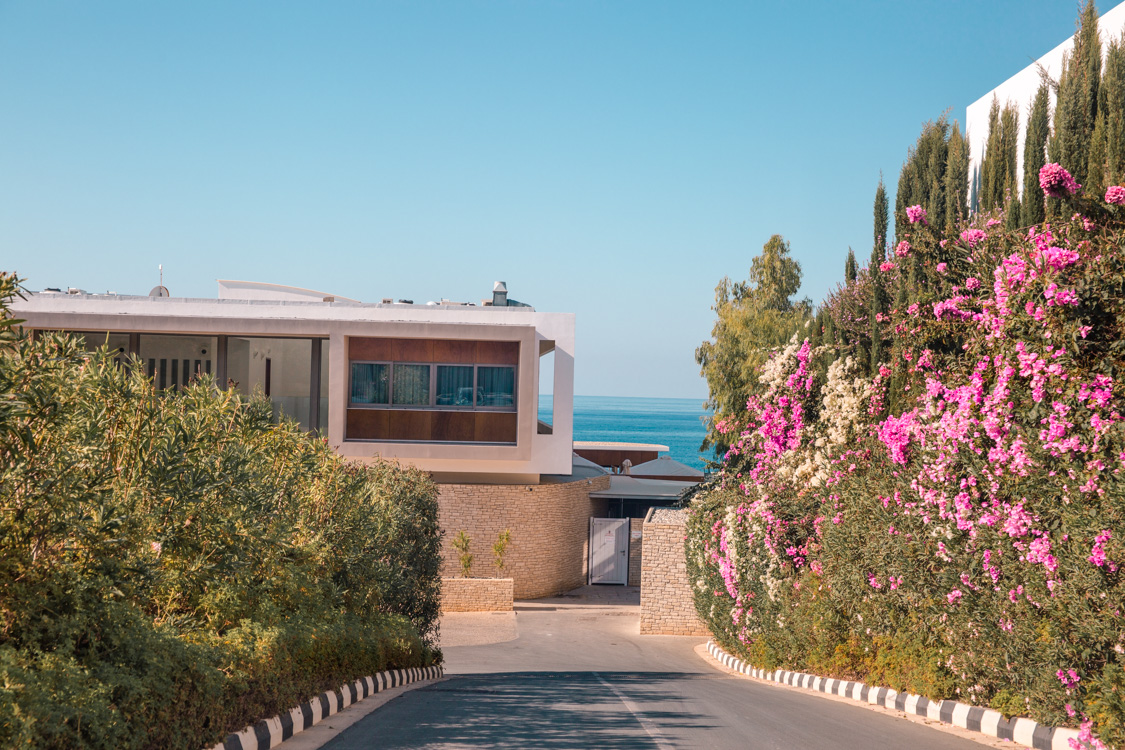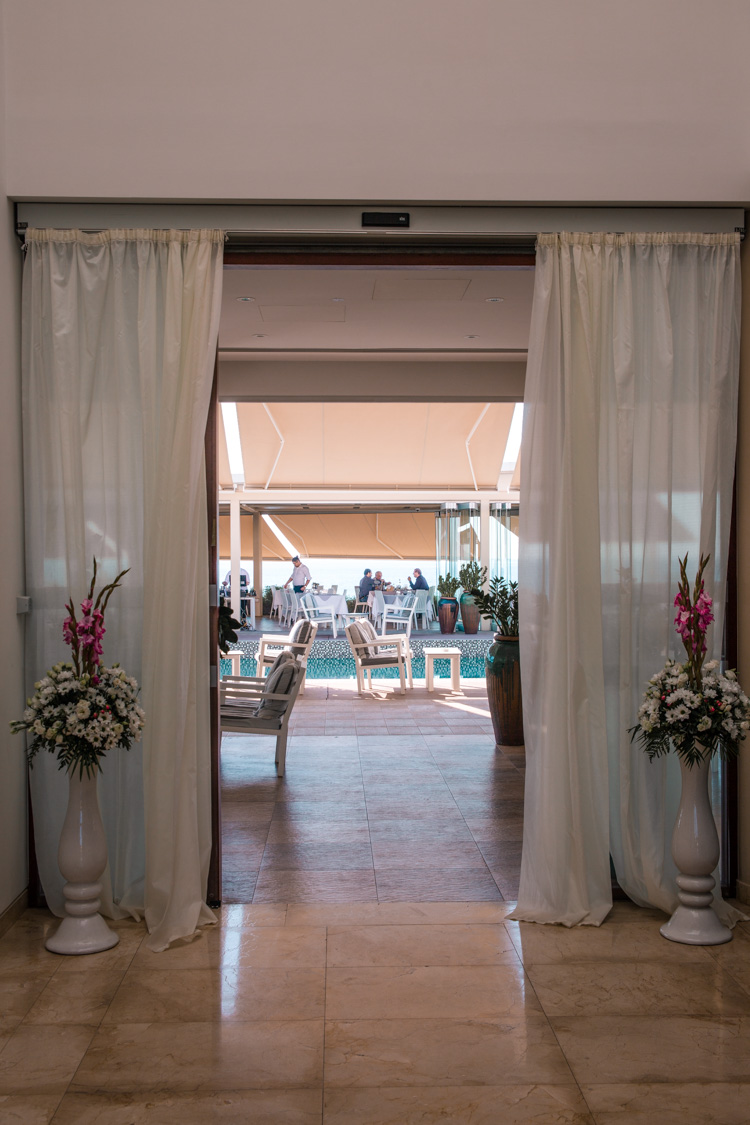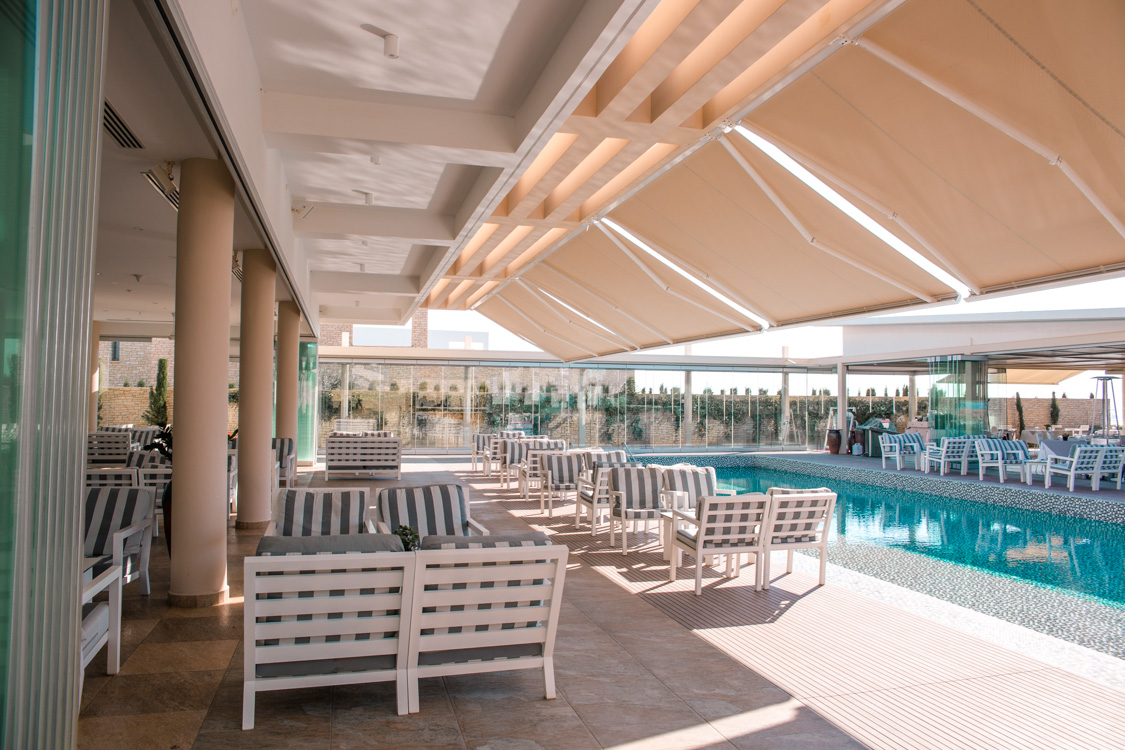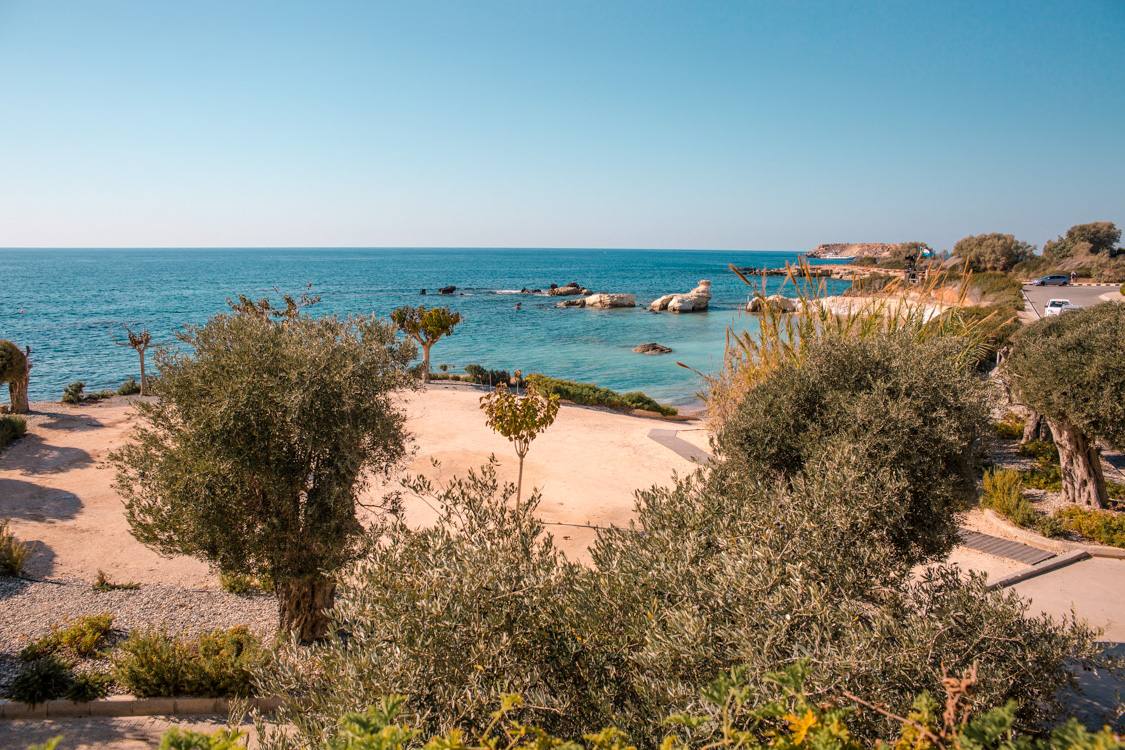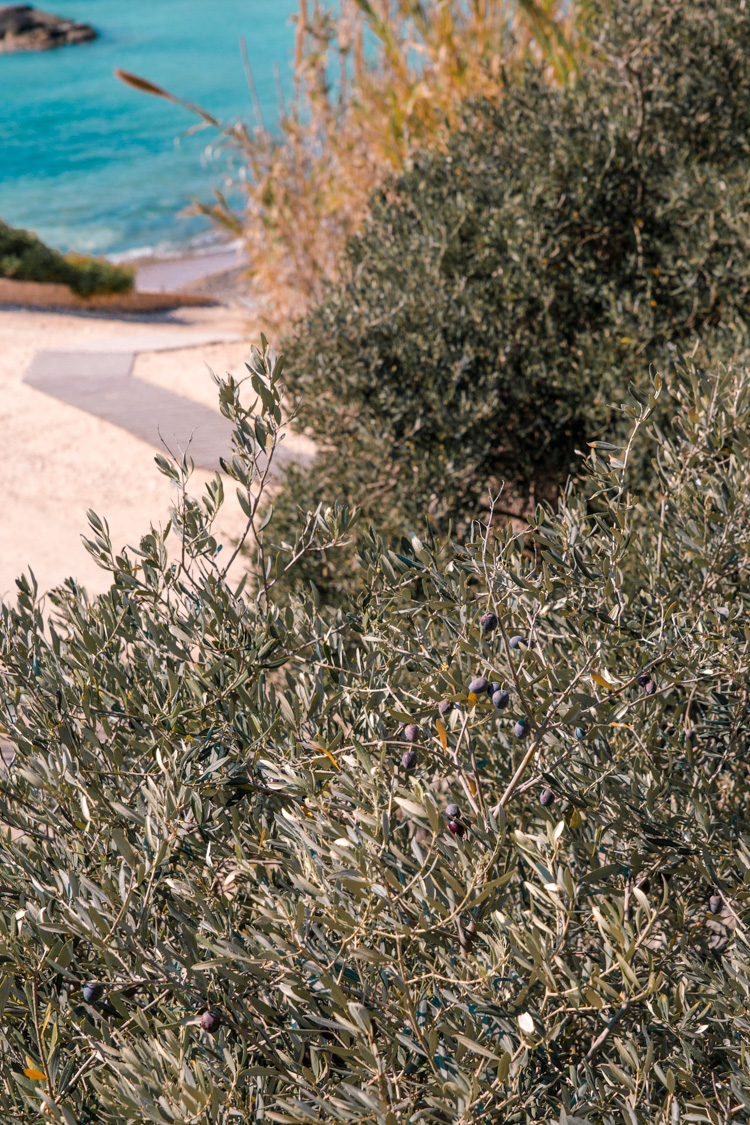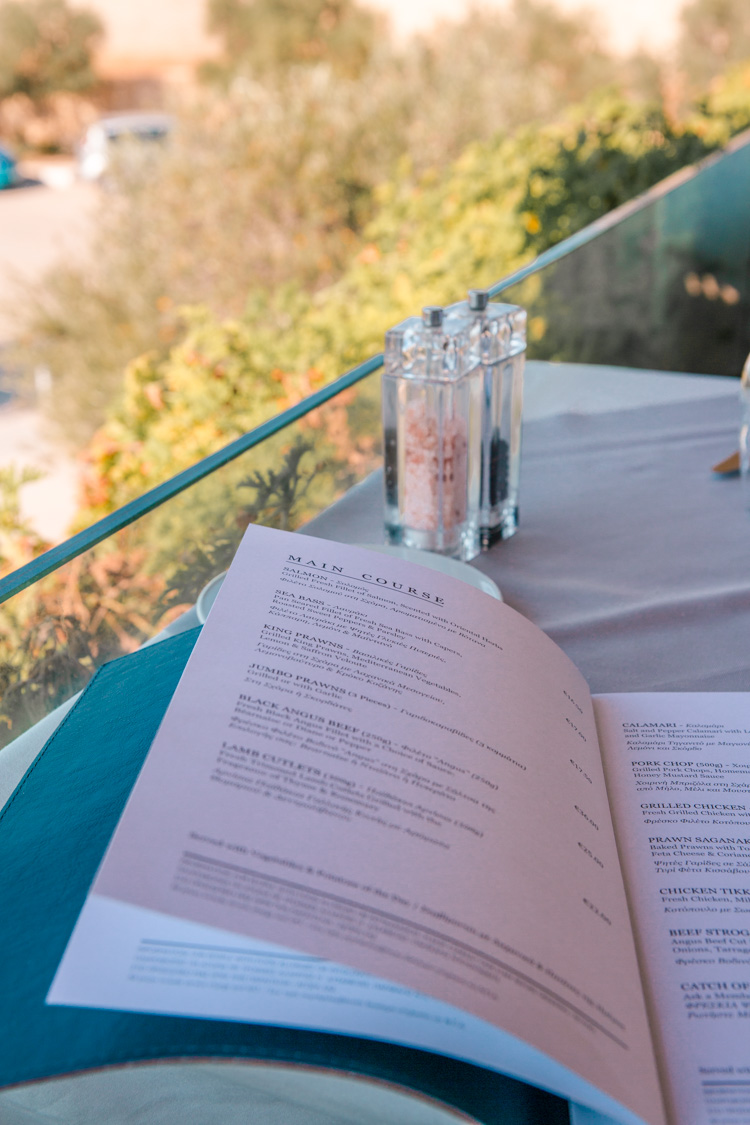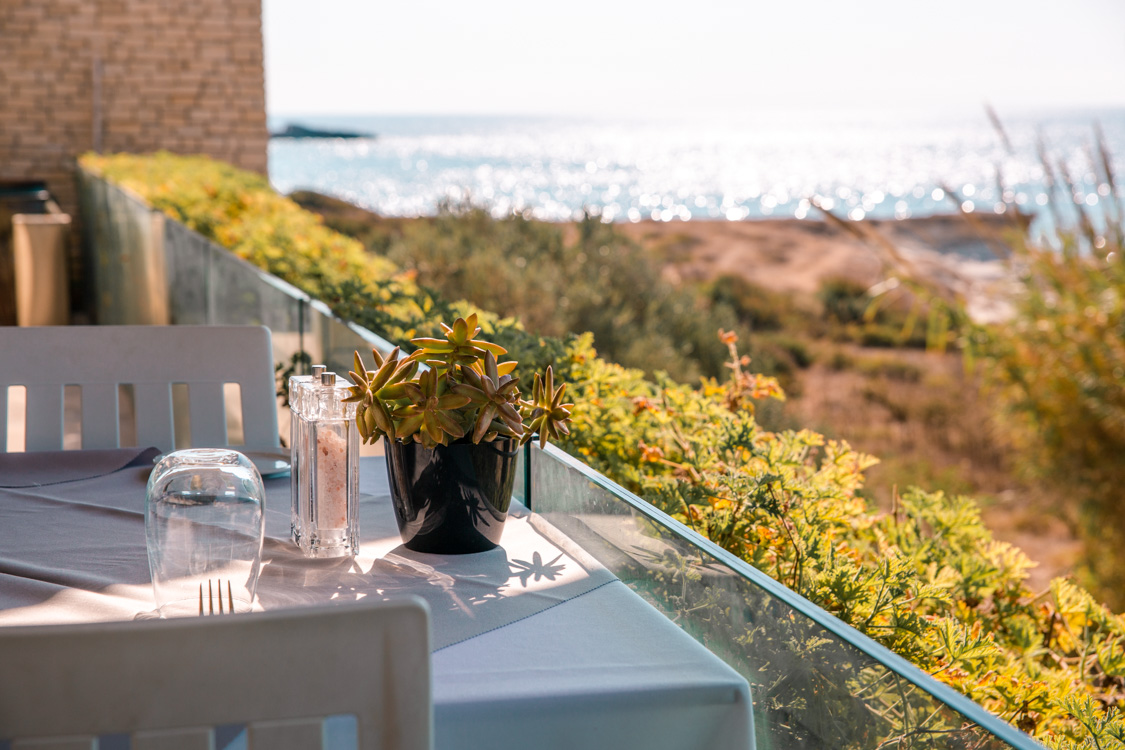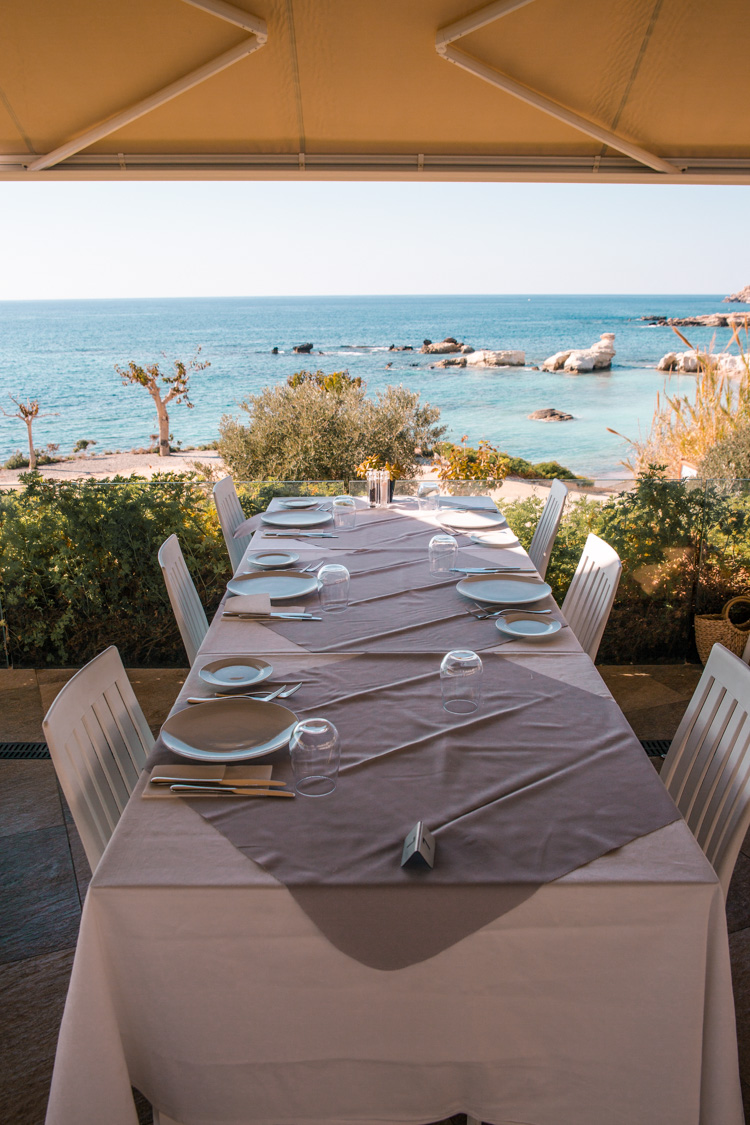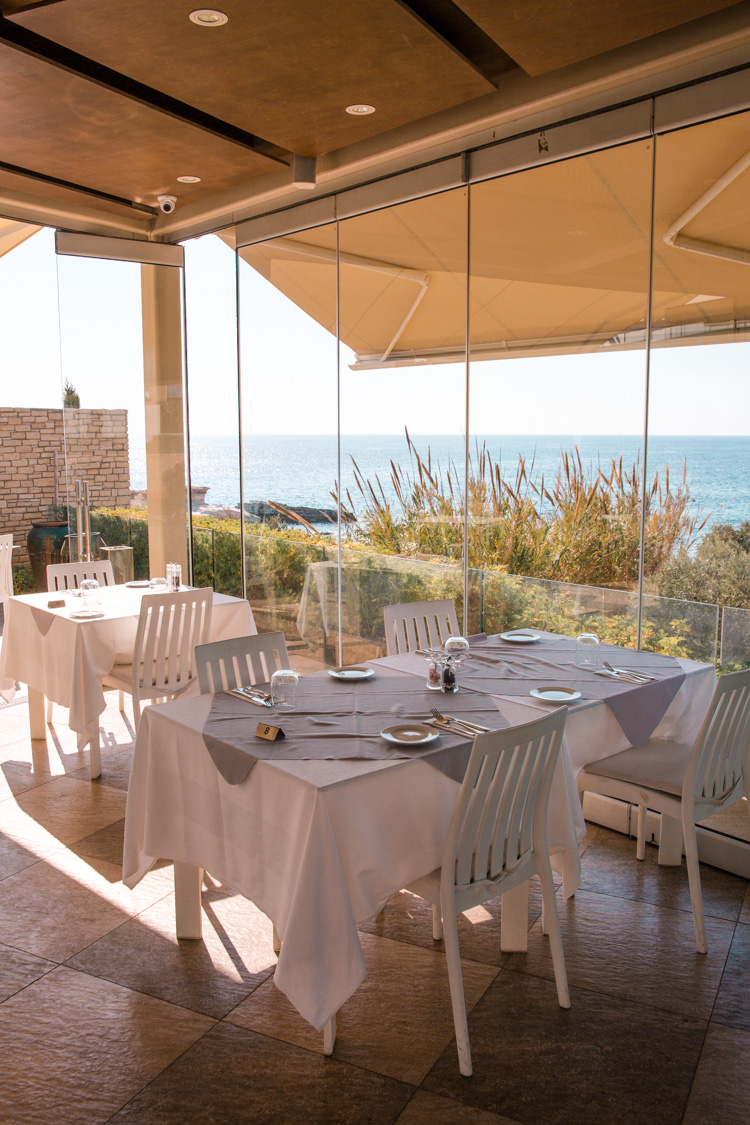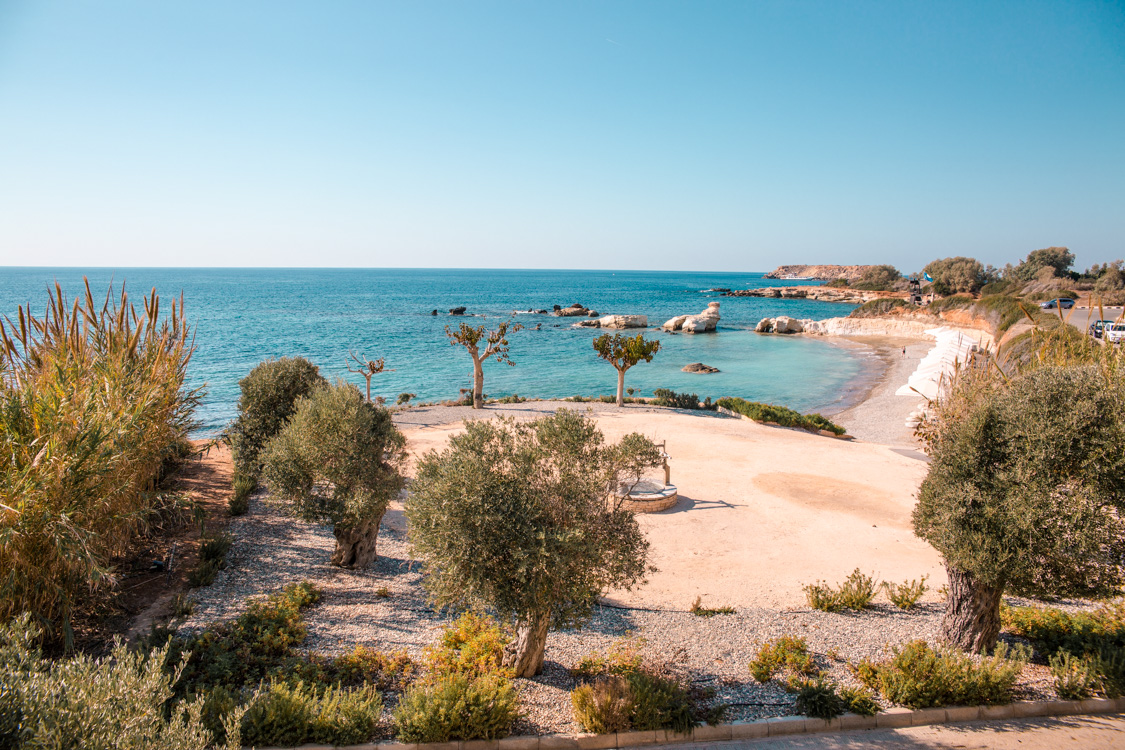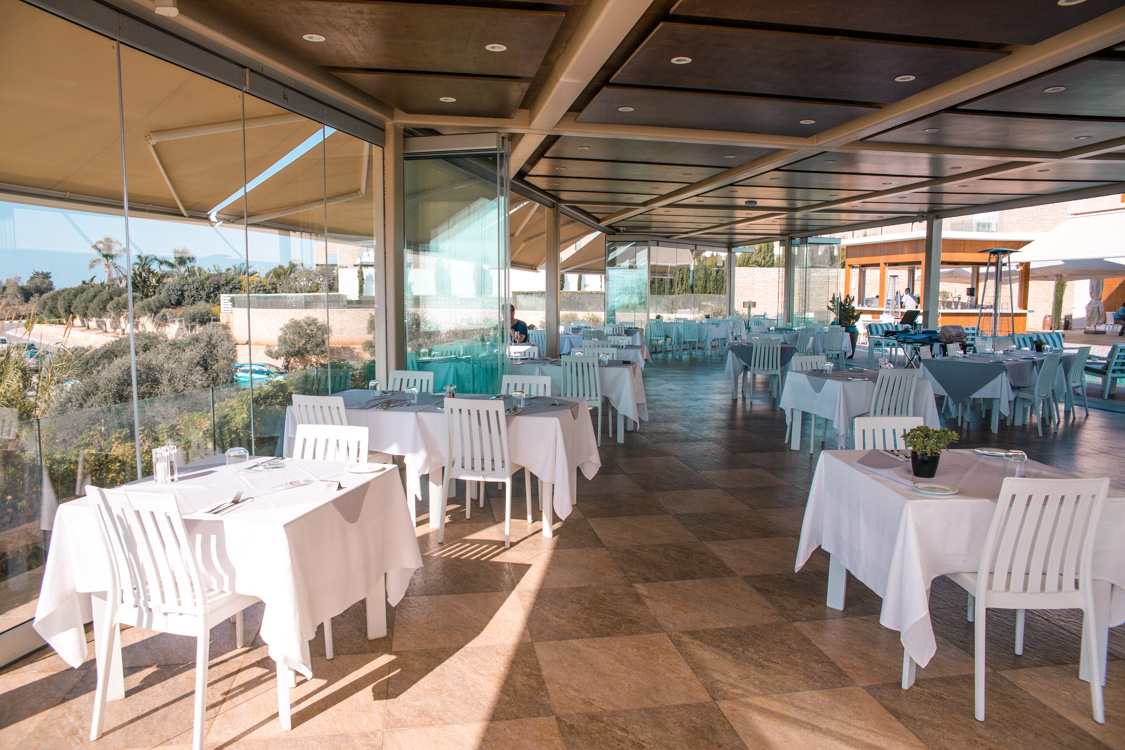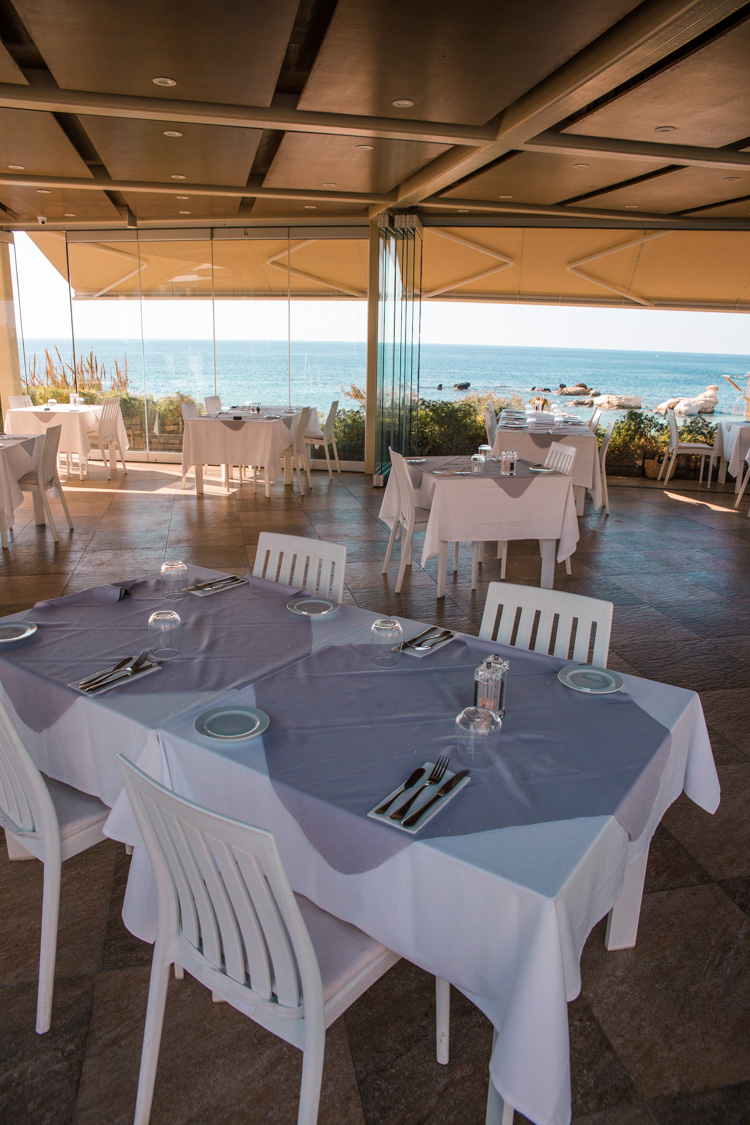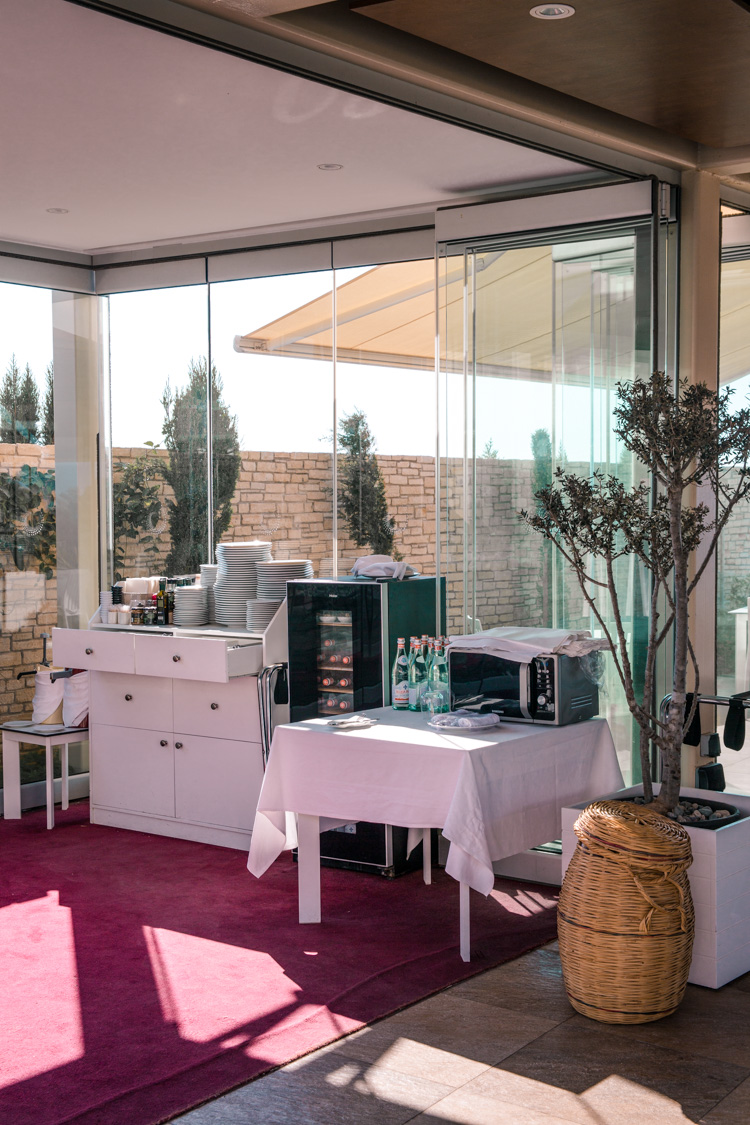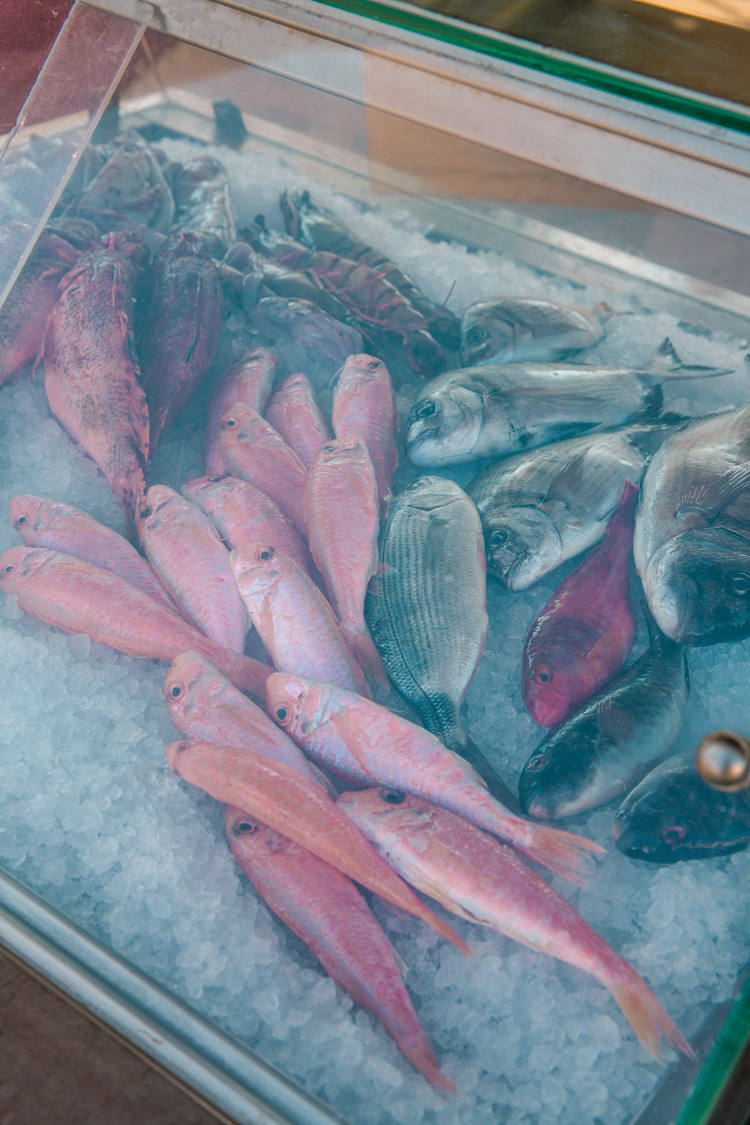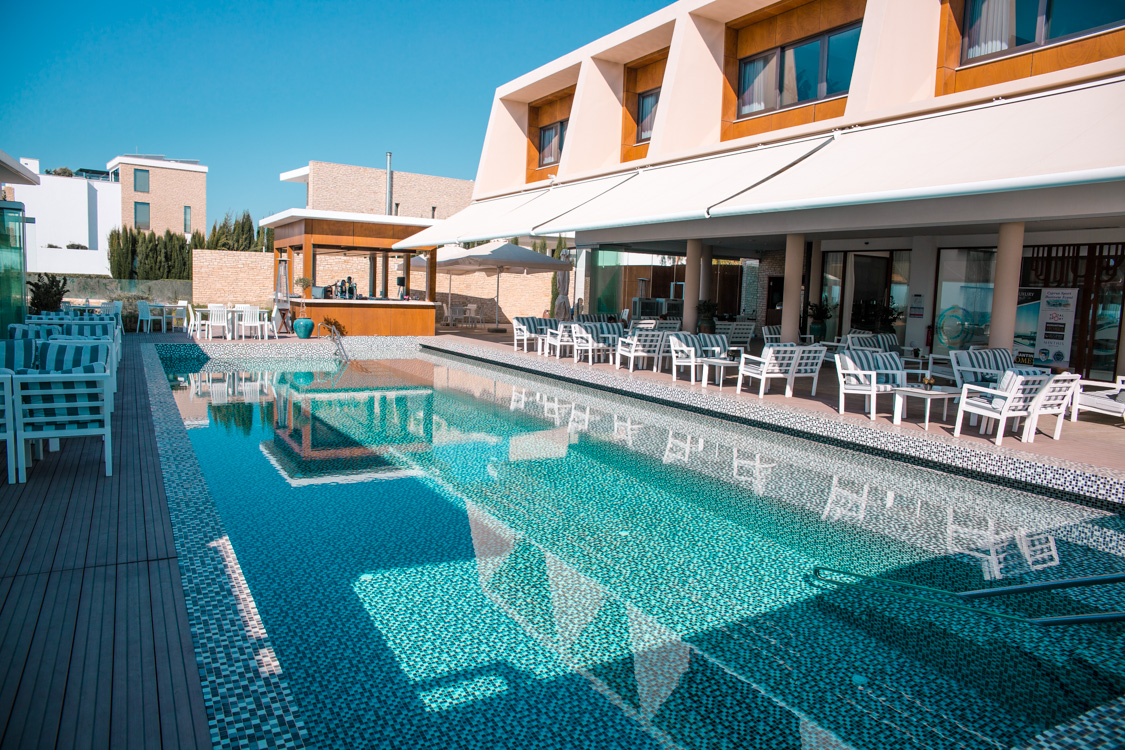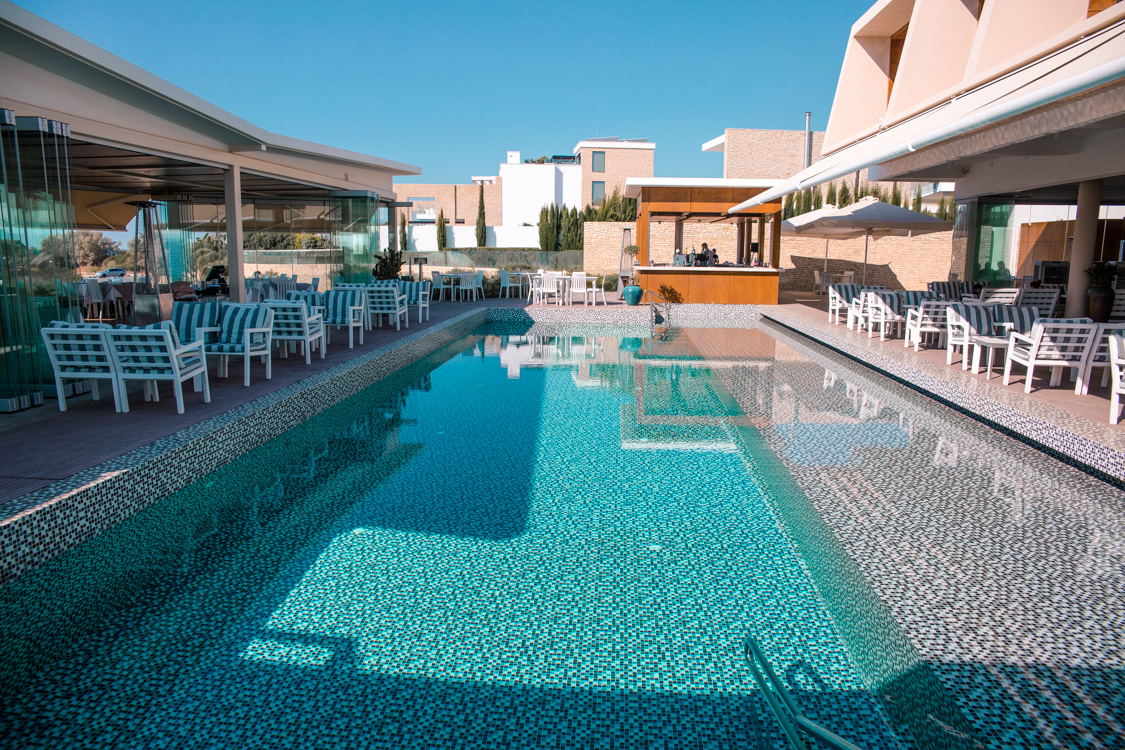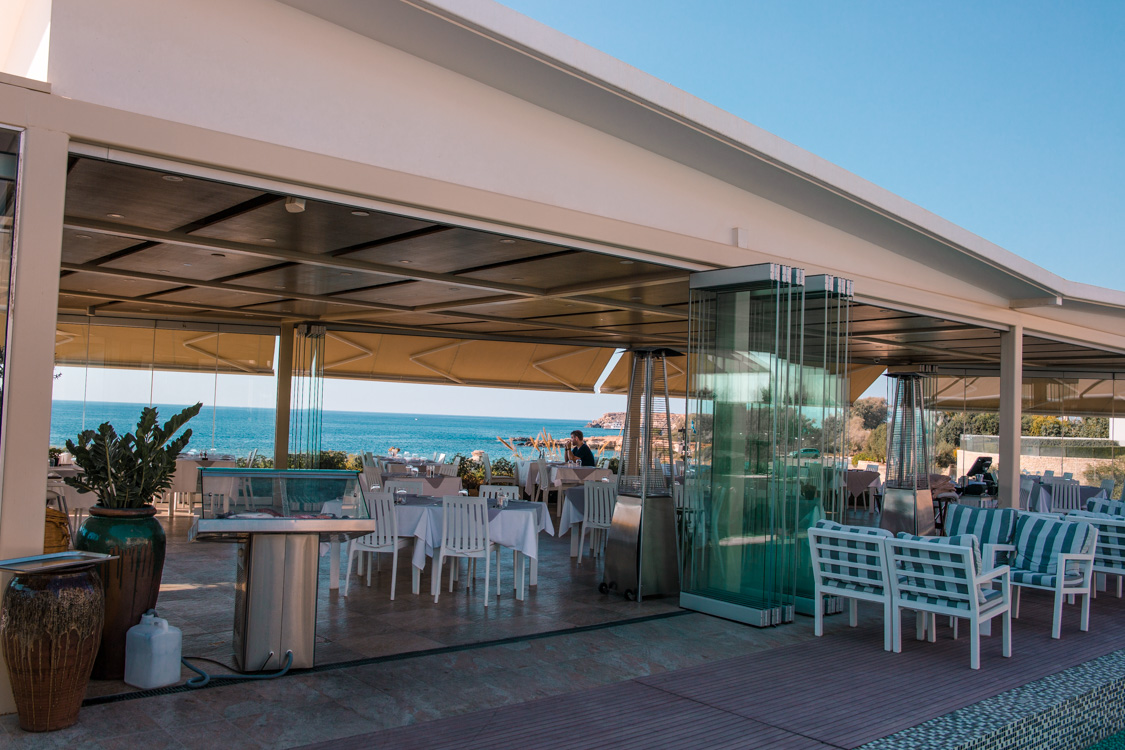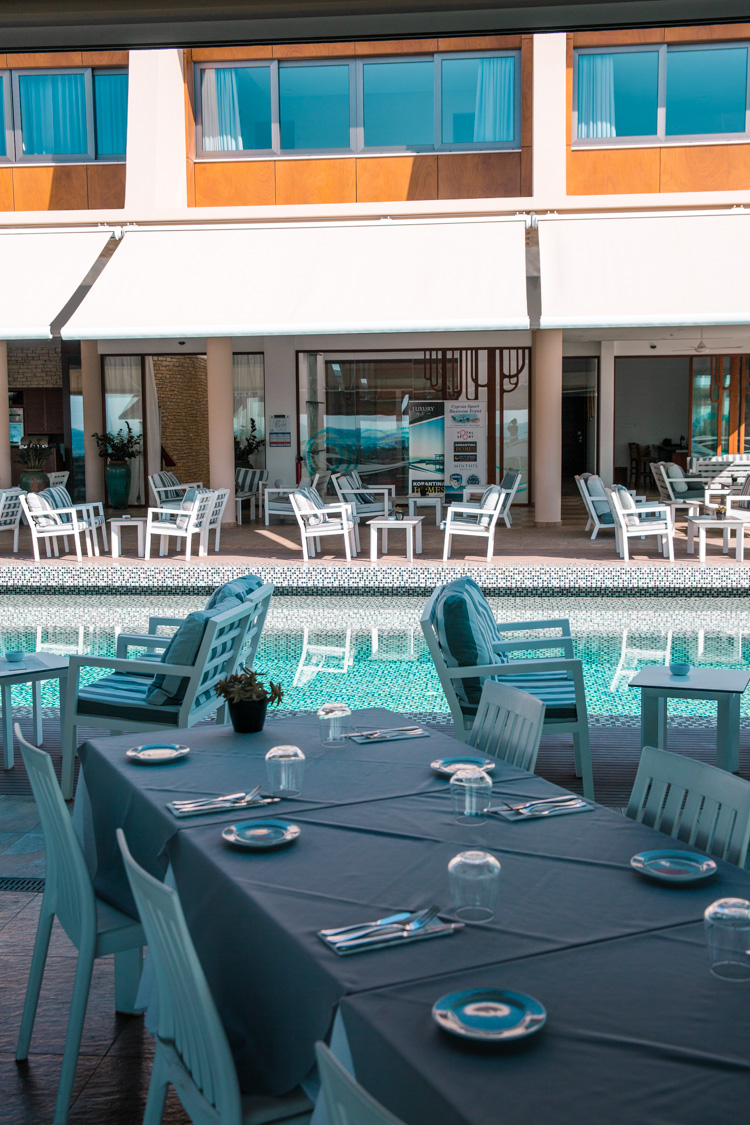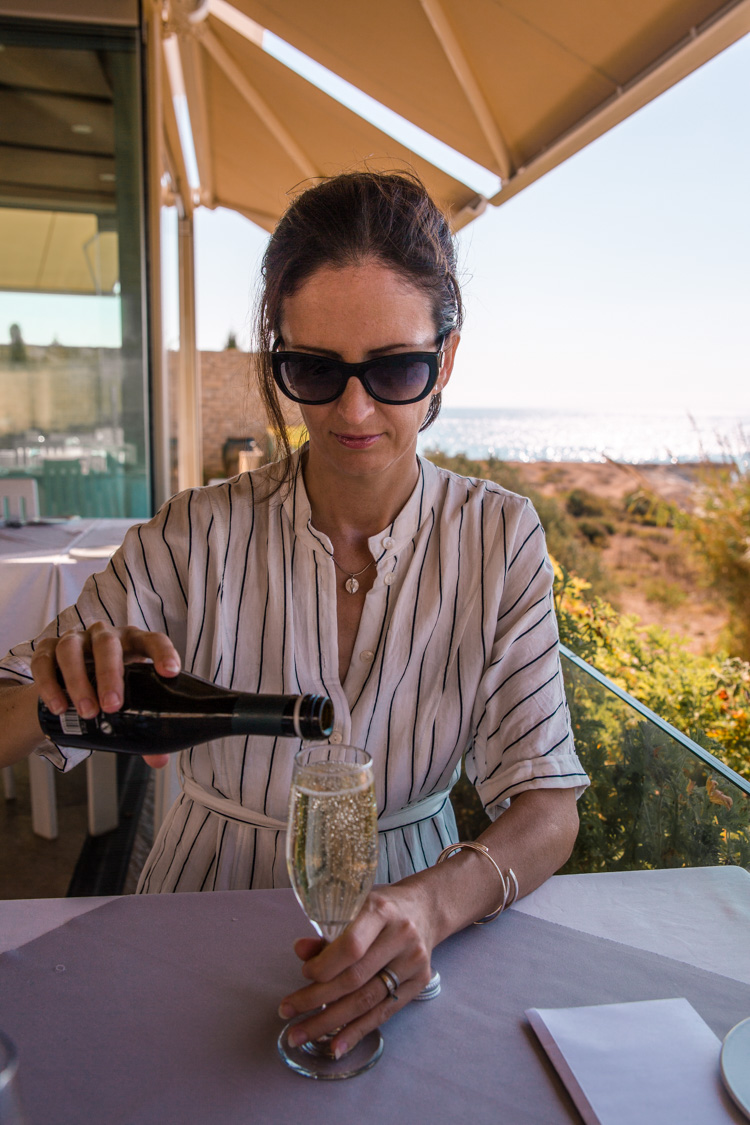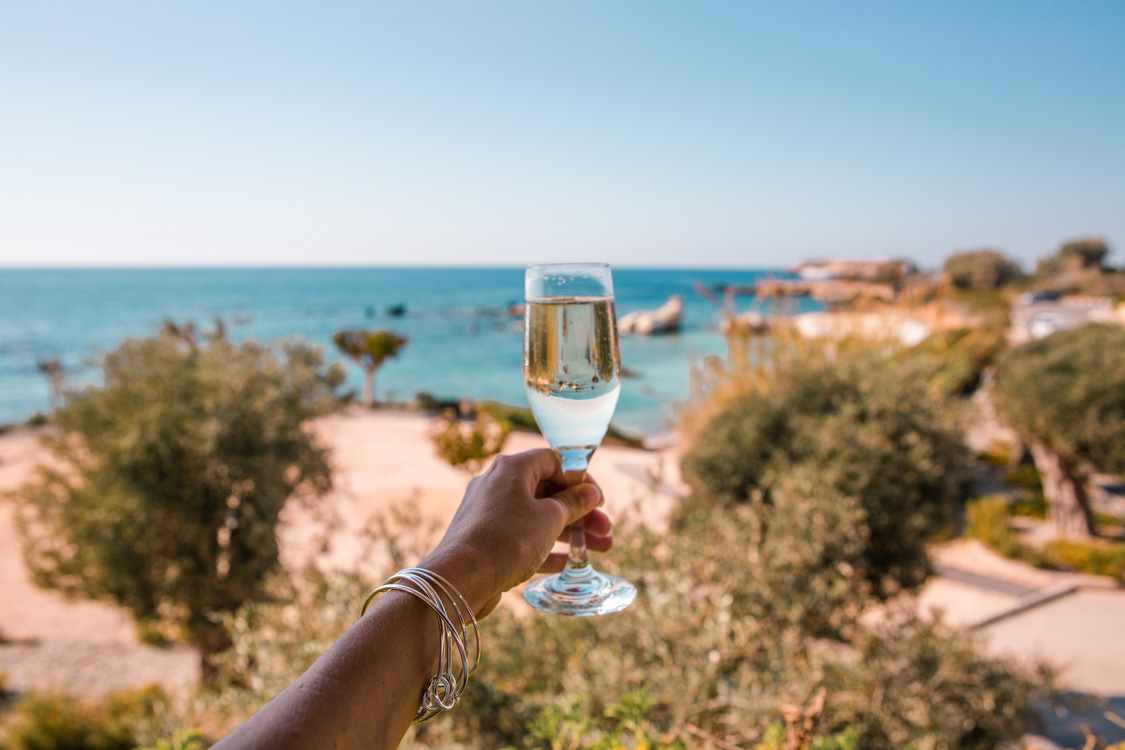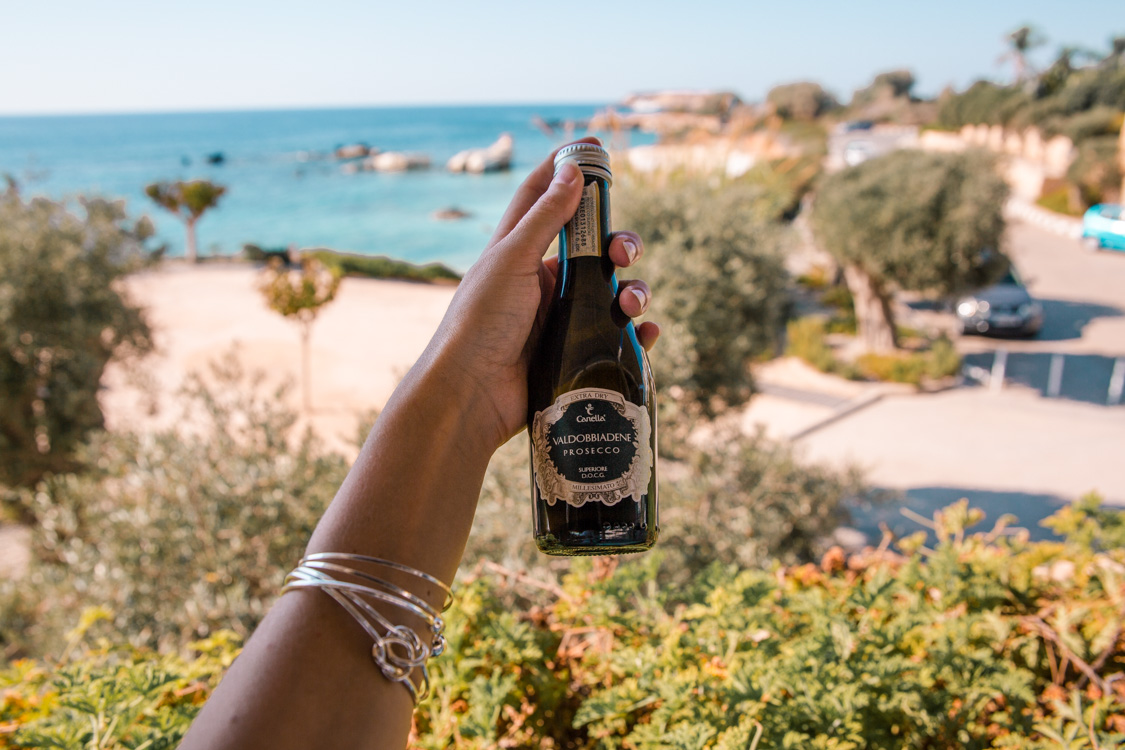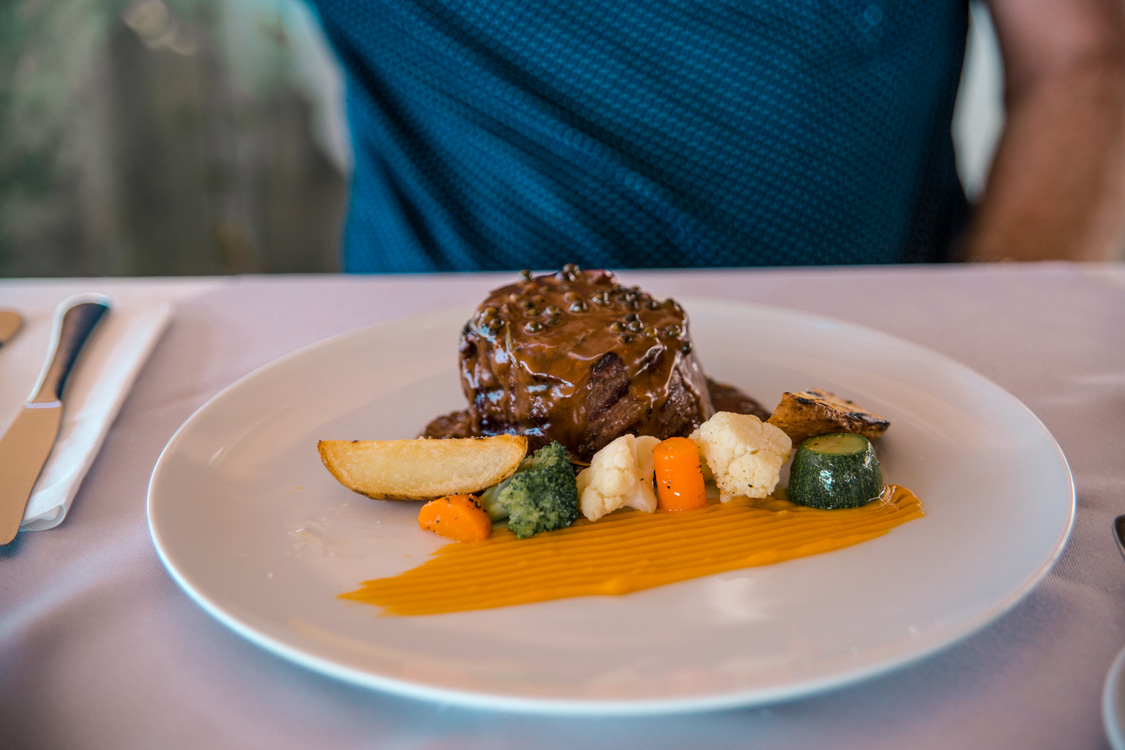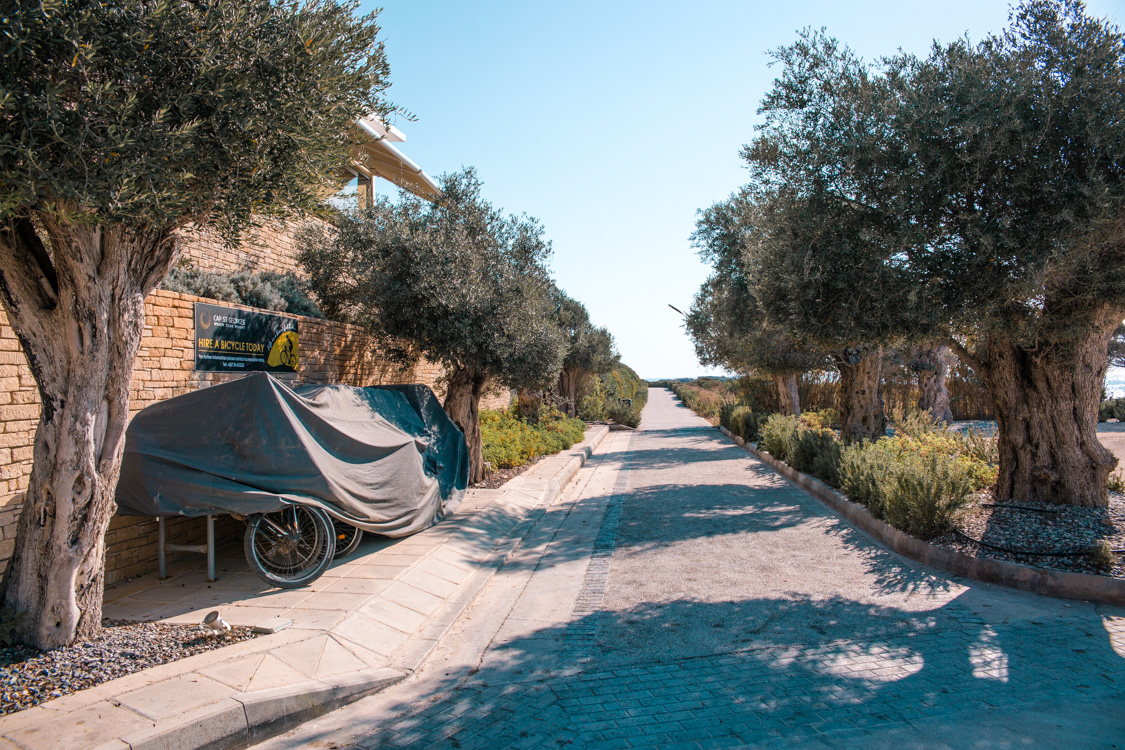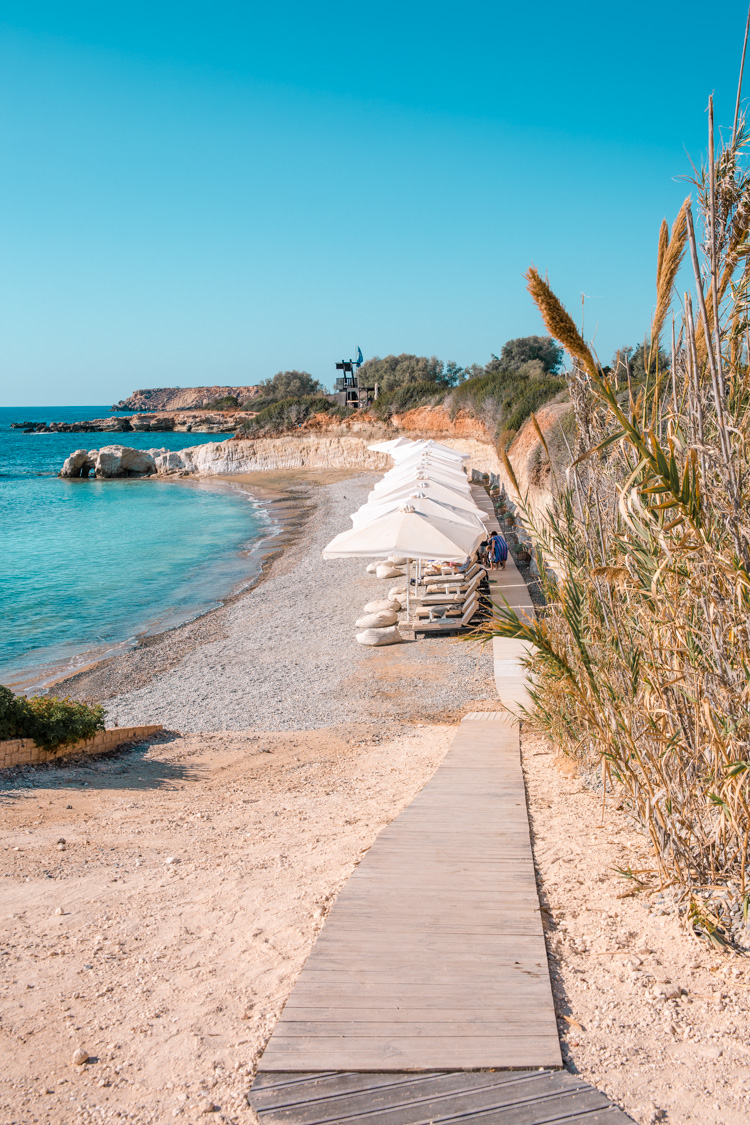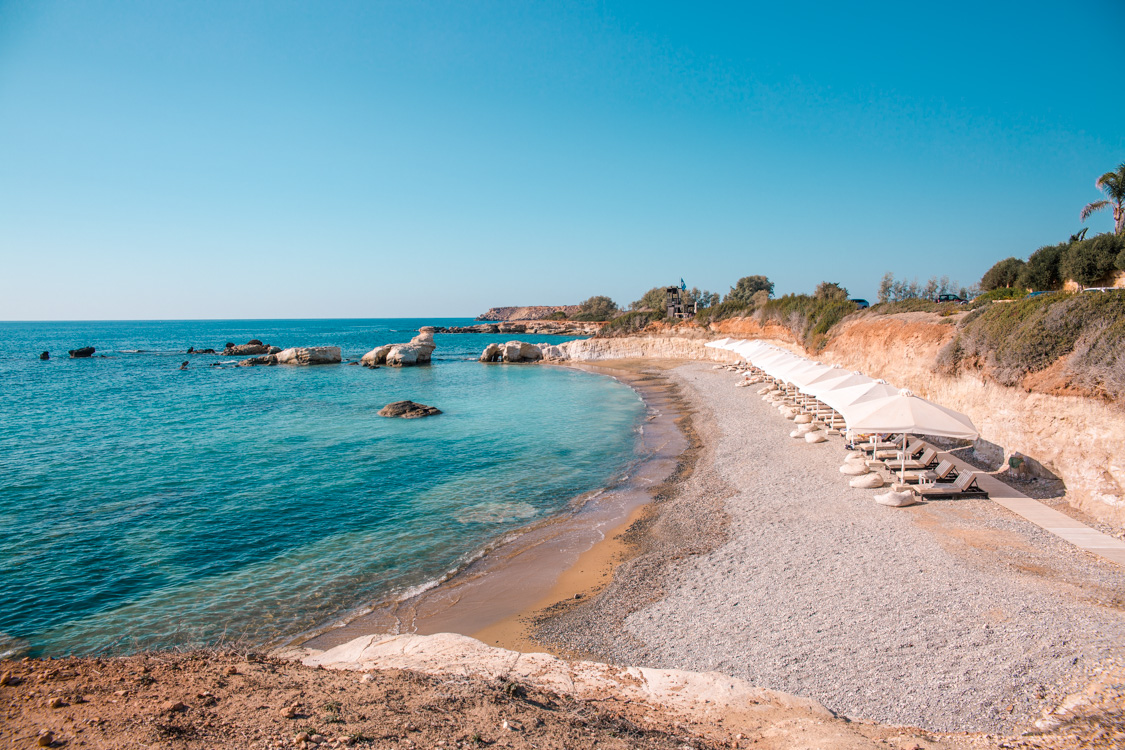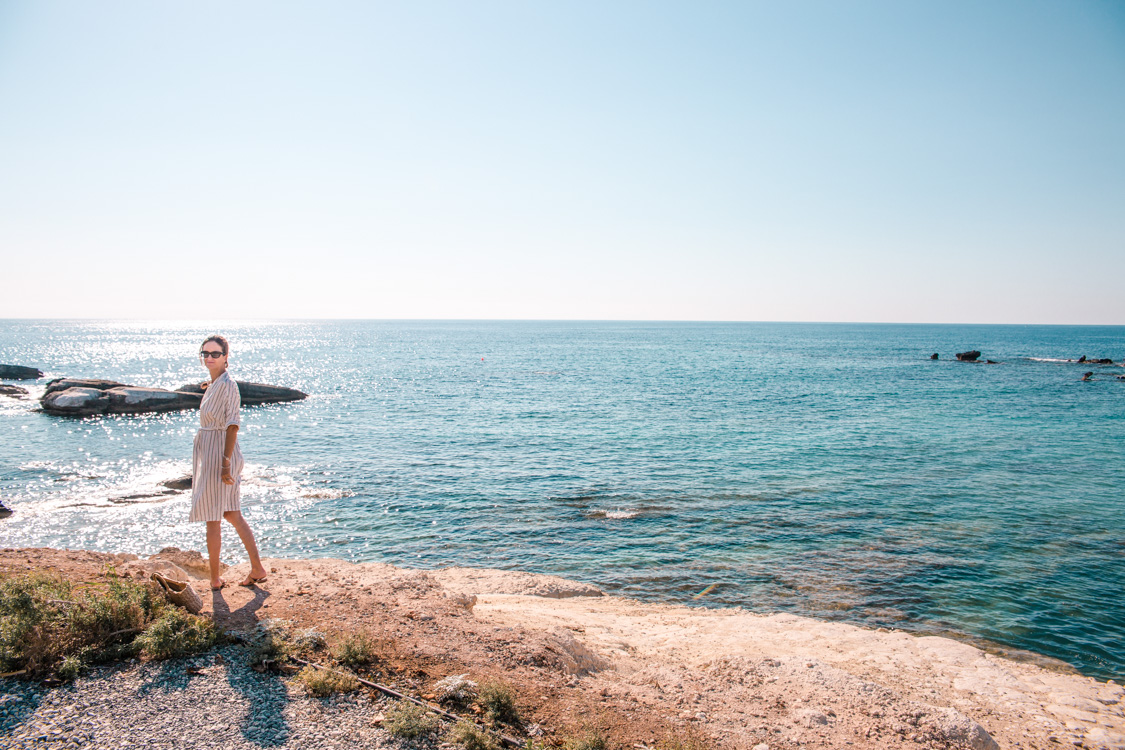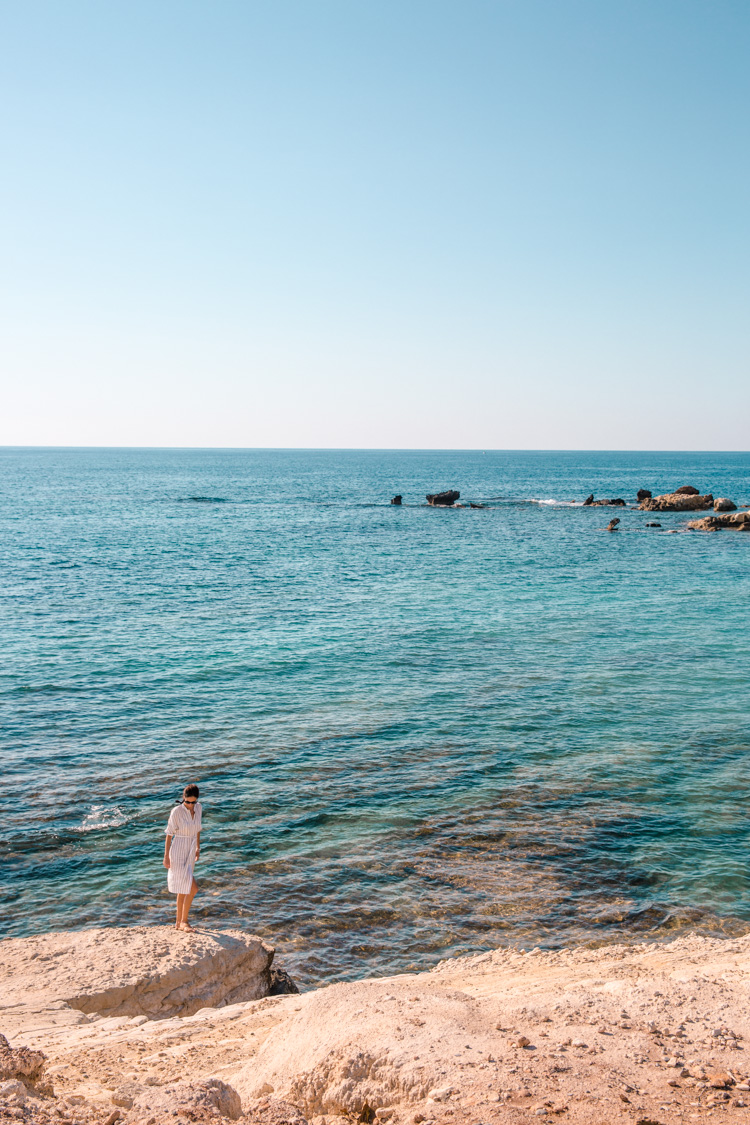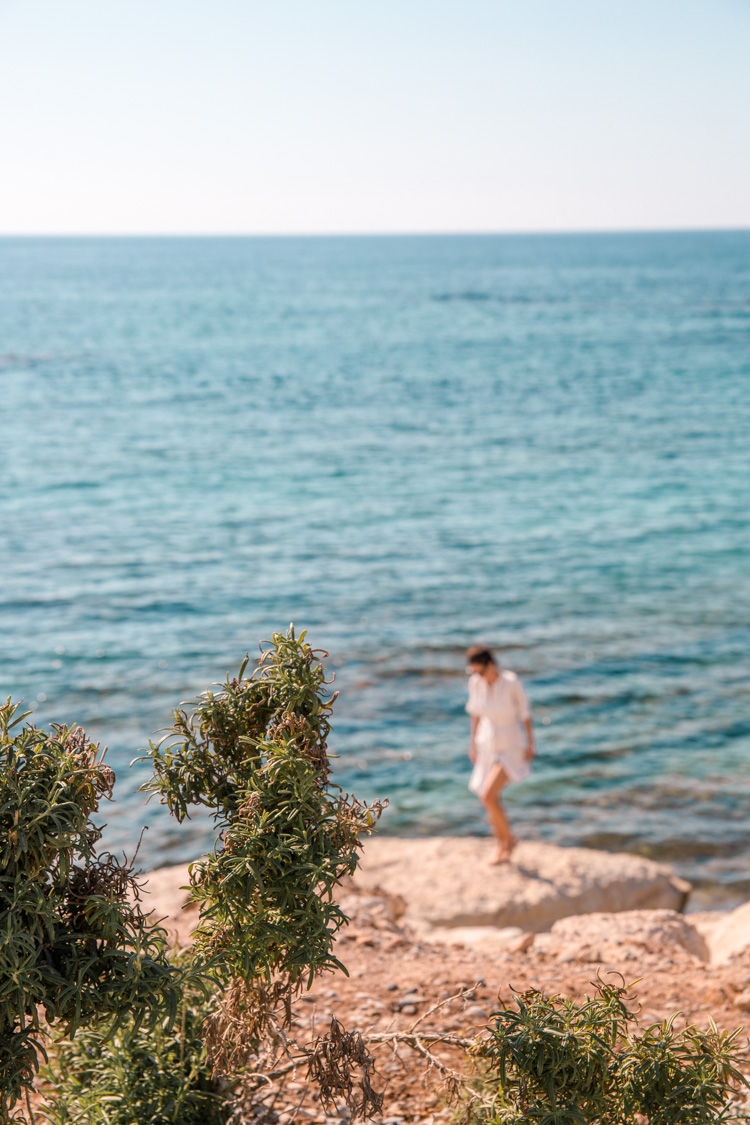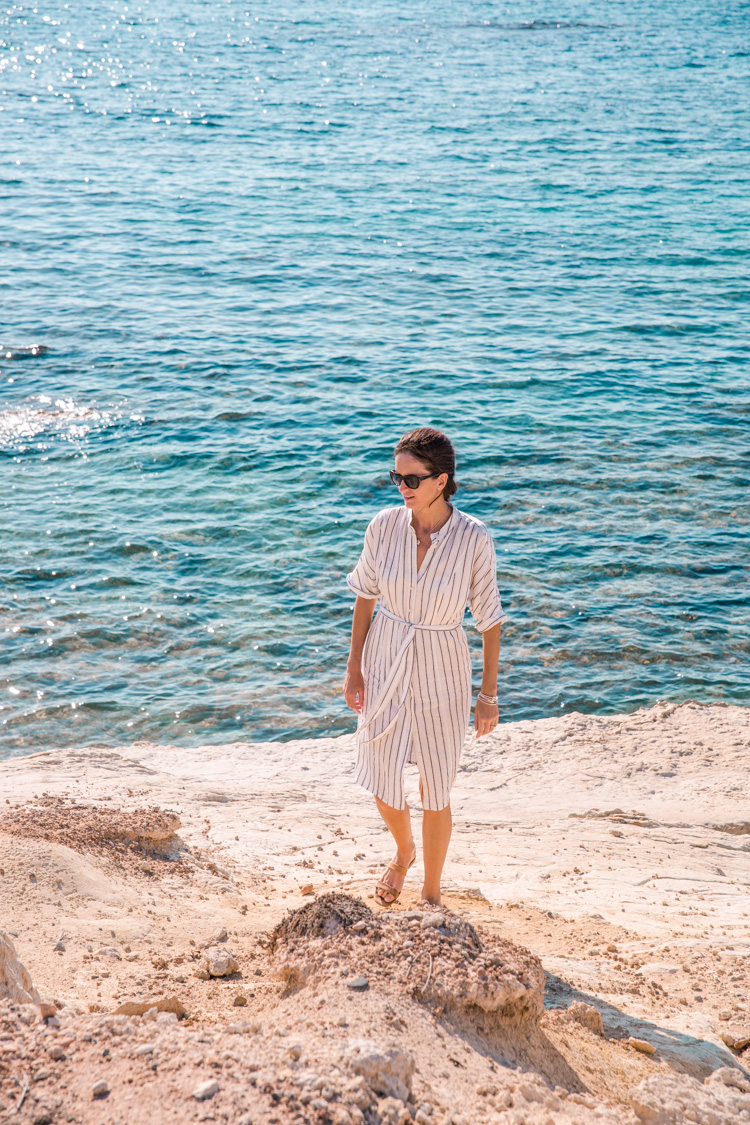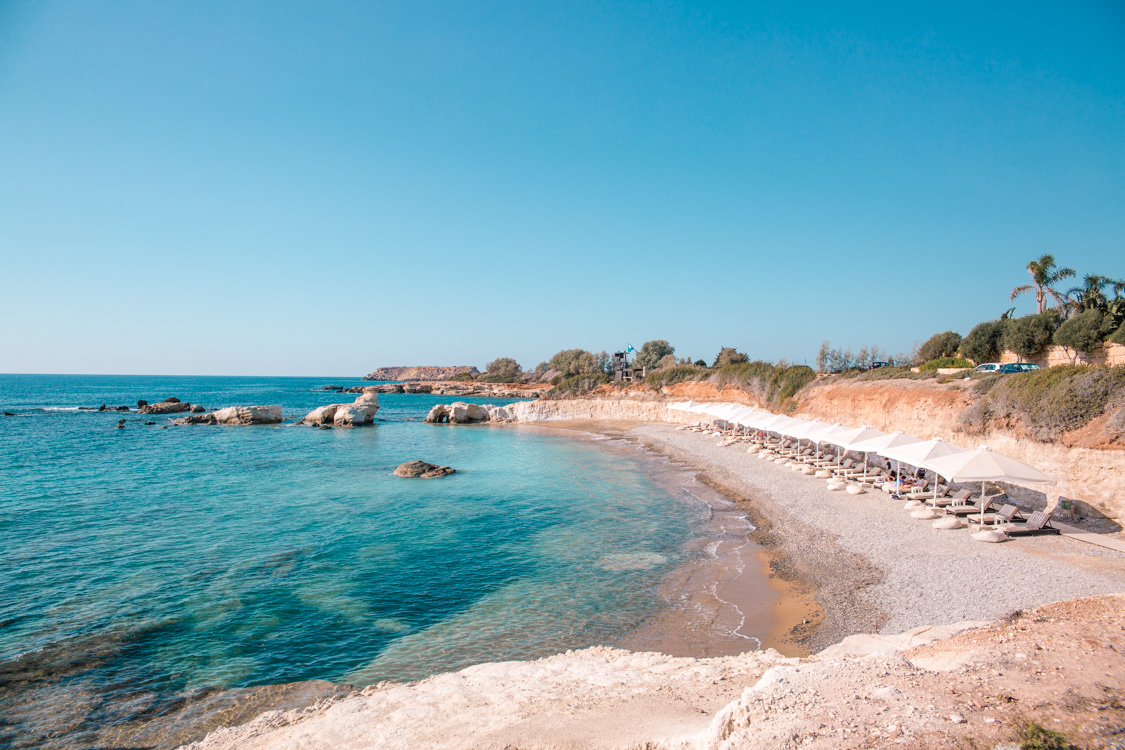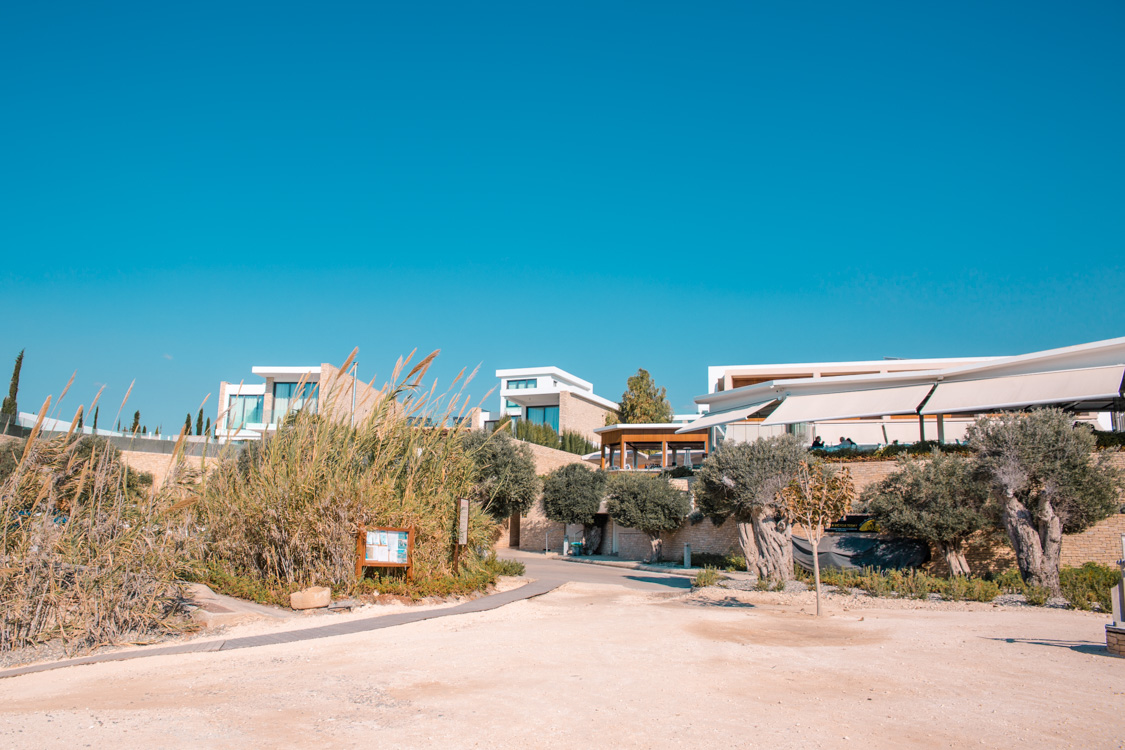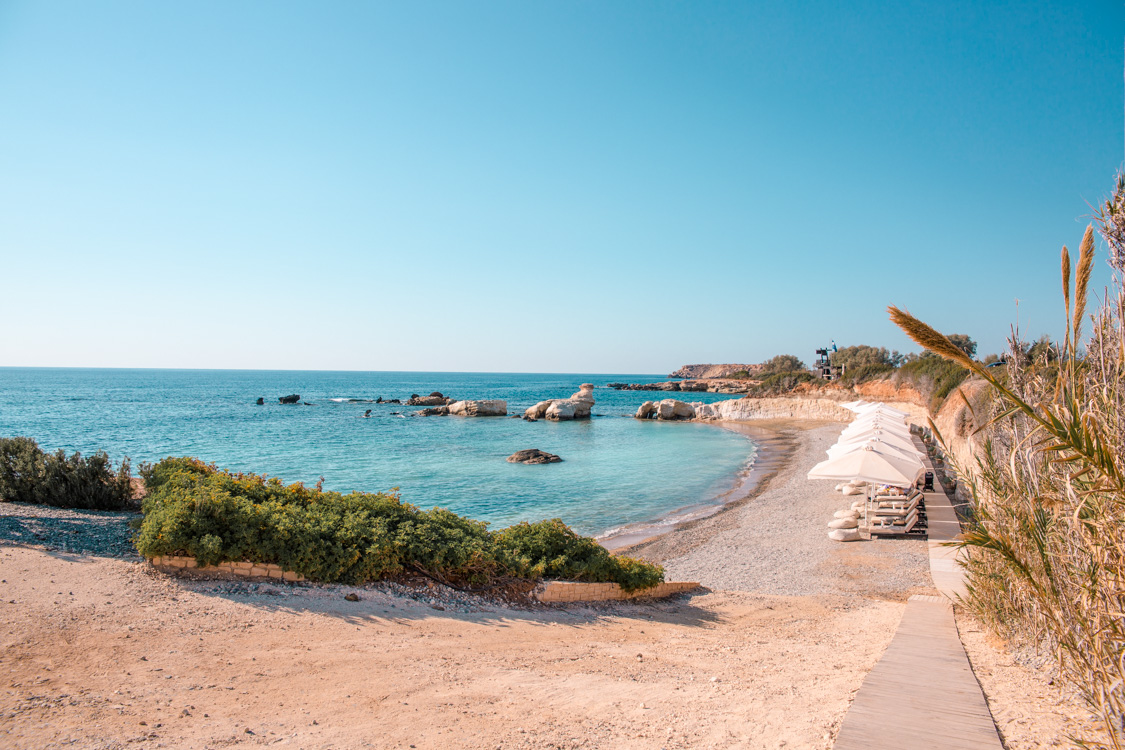 Paphos: Recommended Tours & Experiences
Explore More in Paphos
Local Gem You Must See: Viklari the Last Castle, Cyprus
Baths of Adonis in Paphos, Cyprus
Best Paphos Restaurants: Tips from a Local Expat
Wine Tasting at Kolios Winery: The Best Wine on the Island
Visiting the Blue Lagoon in Cyprus: A Guide by a Local