Welcome to Nicosia!
At least virtually.
I am openly admitting I wasn't a huge fan of Nicosia since the very start of my Cyprus adventures. Not that it hasn't got much to offer, but it comes across as run-down and nearly deserted. The whole life of the city is concentrated in old town center, and shopping in IKEA (at least my modest observation).
Luckily, there is one reason why I'm always happy to visit – food!
What we seem to lack in Paphos, Nicosia offers plentifully – restaurants of various concepts and cuisines from all over the world.
I'm not an expert on the city, so I asked a few friends around and they recommended a few restaurants, one of them was No Reservations (thank you Marieta!). More on that later.
We booked a room in a small hotel at the edge of the old town and ventured out to explore right away.
The old town is seemingly charming and in most places well preserved. The pastel coloured houses trade places with old churches and small town squares.
We were wandering aimlessly, taking a turn in a corner which seemed like a good photo opportunity, and there were plenty of them.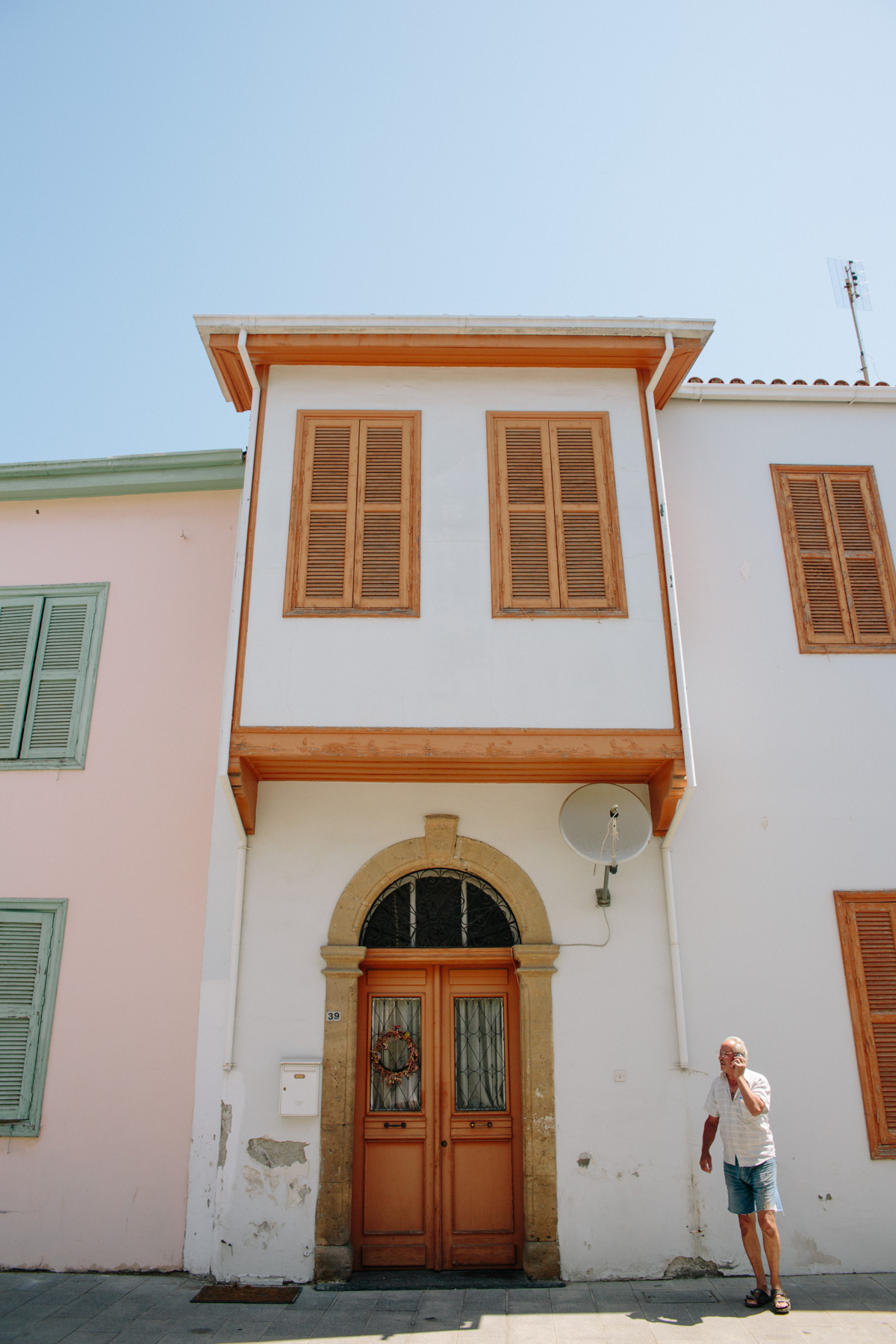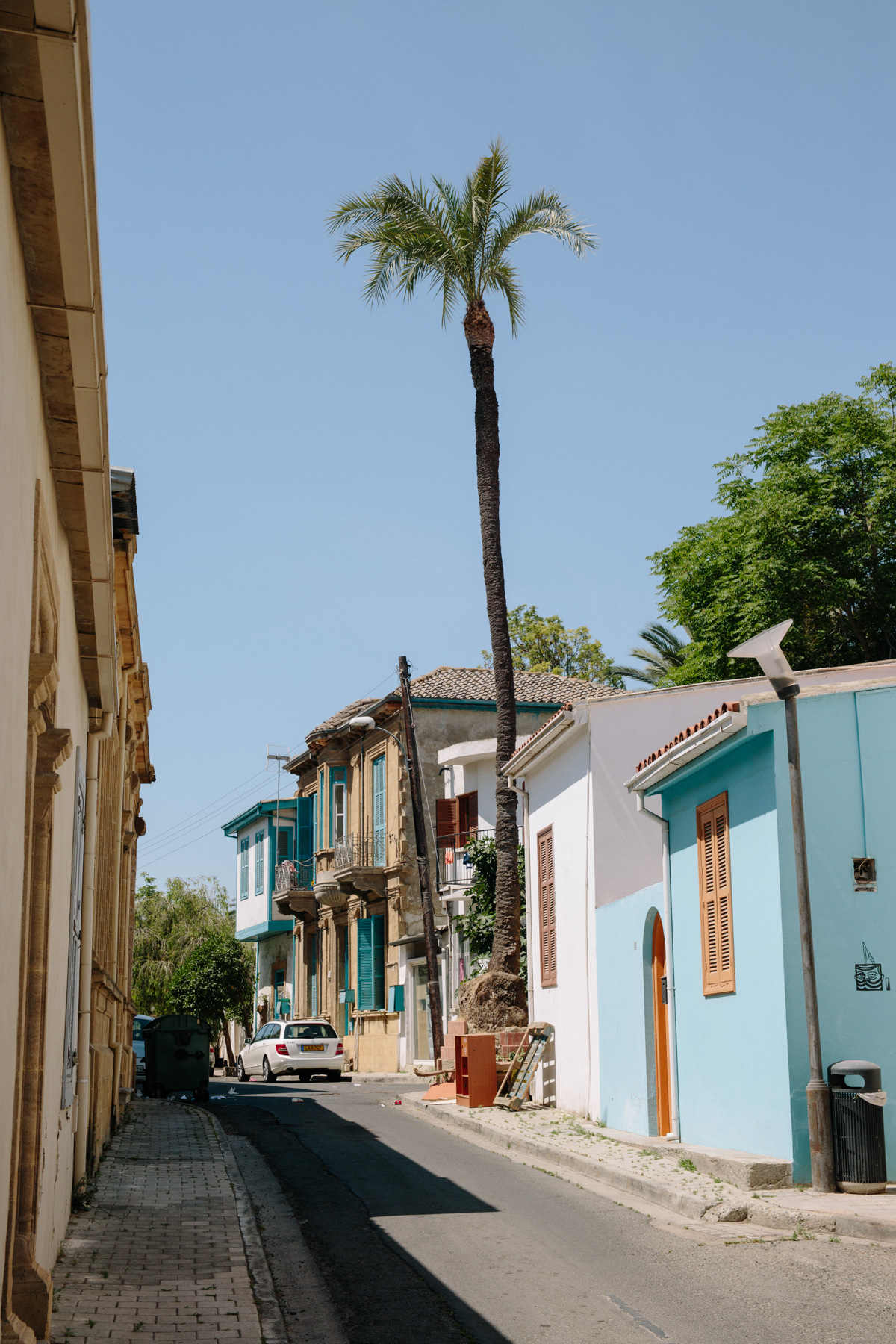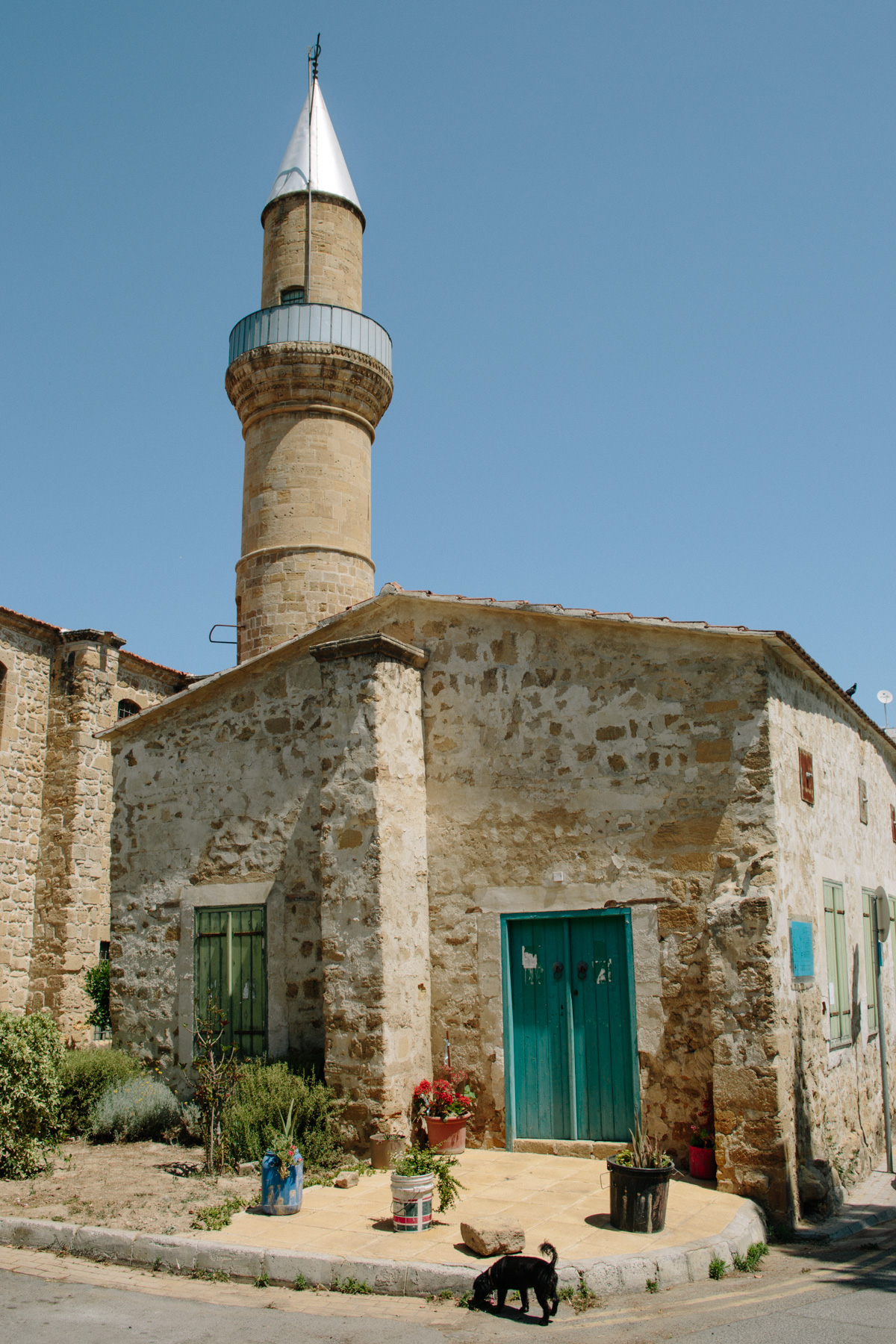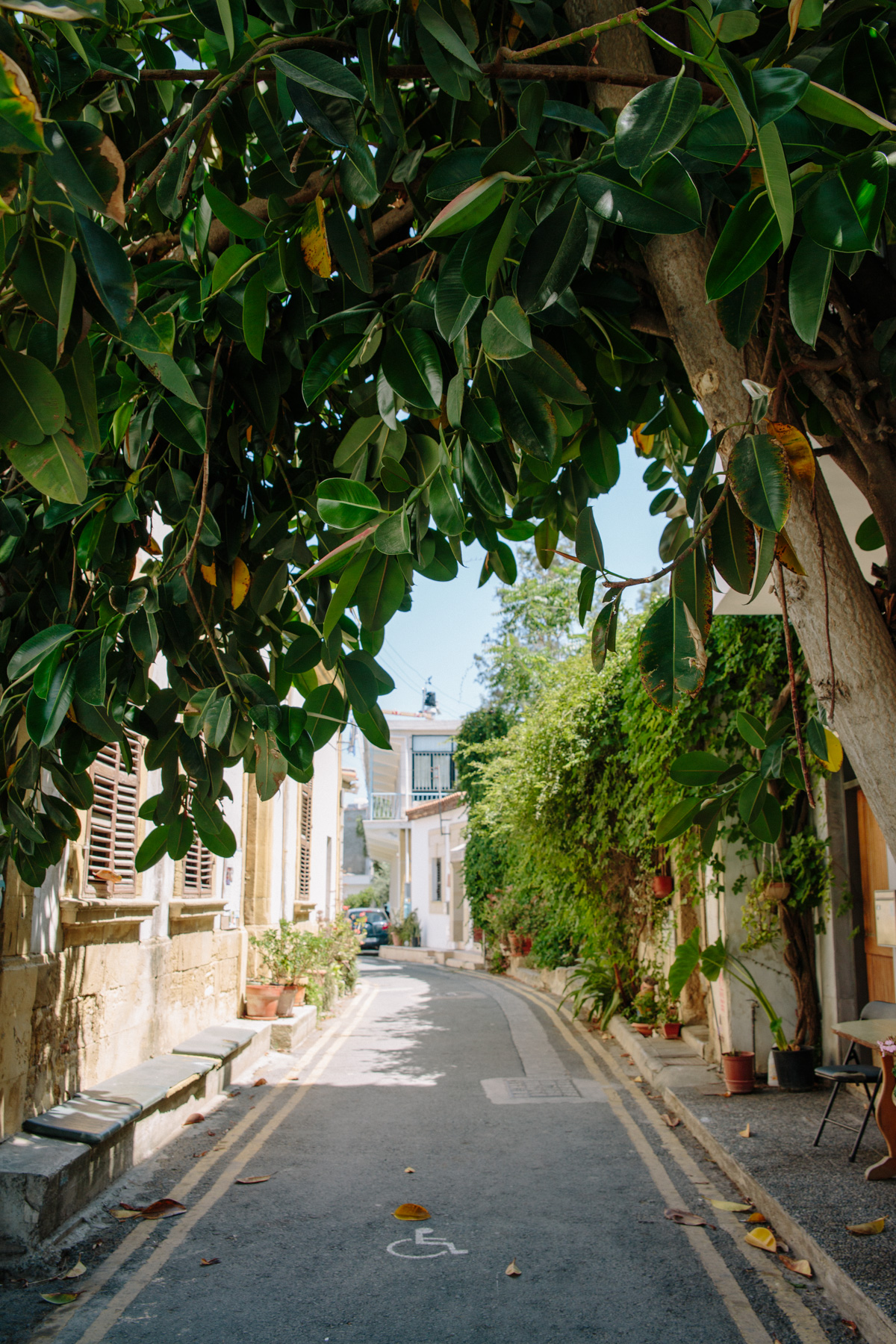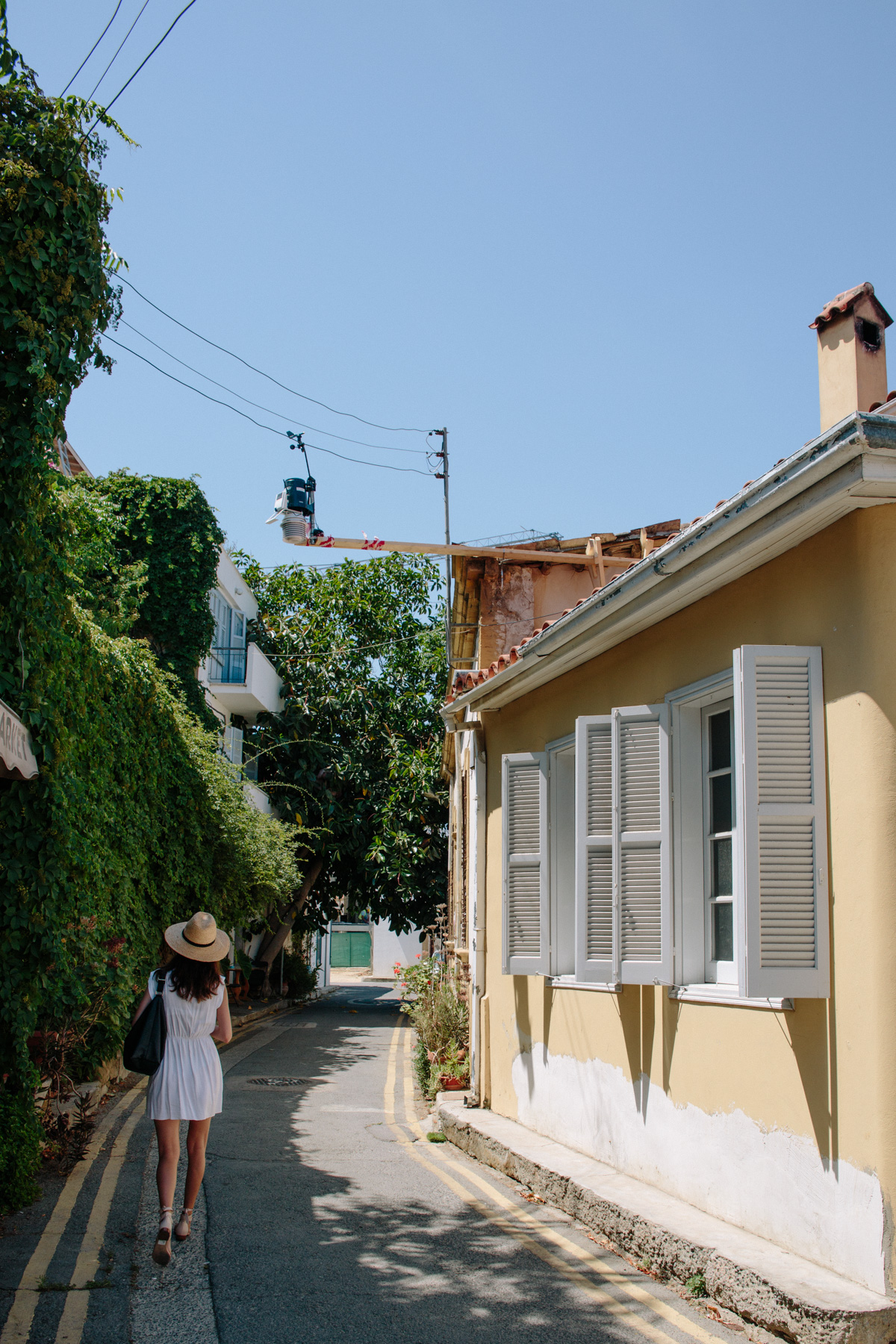 We hit the end of the road somewhere here until I noticed the Turkish flags and the peculiar looking gate. (see below)
After that I realised we just came across the entrance to the buffer zone.
You can't enter and photograph (which I noticed later when I saw the worn off sign). It looks like a scene from a 2nd world war movie. The contrast is quite unreal. On one side you are walking in this newly renovated area with brand new pavements, and then you stumble upon this gate which seems to be like a time-travel window.
There are quite a few places like this around the town, you can see them clearly on the map as you walk around the town.
Initially, we were planning to walk across the official crossing in Ledra Street, but forgot our passports at home, so that was a no-go.
National IDs won't be enough as far as I am aware, to cross over. Maybe for locals but not for rest of us.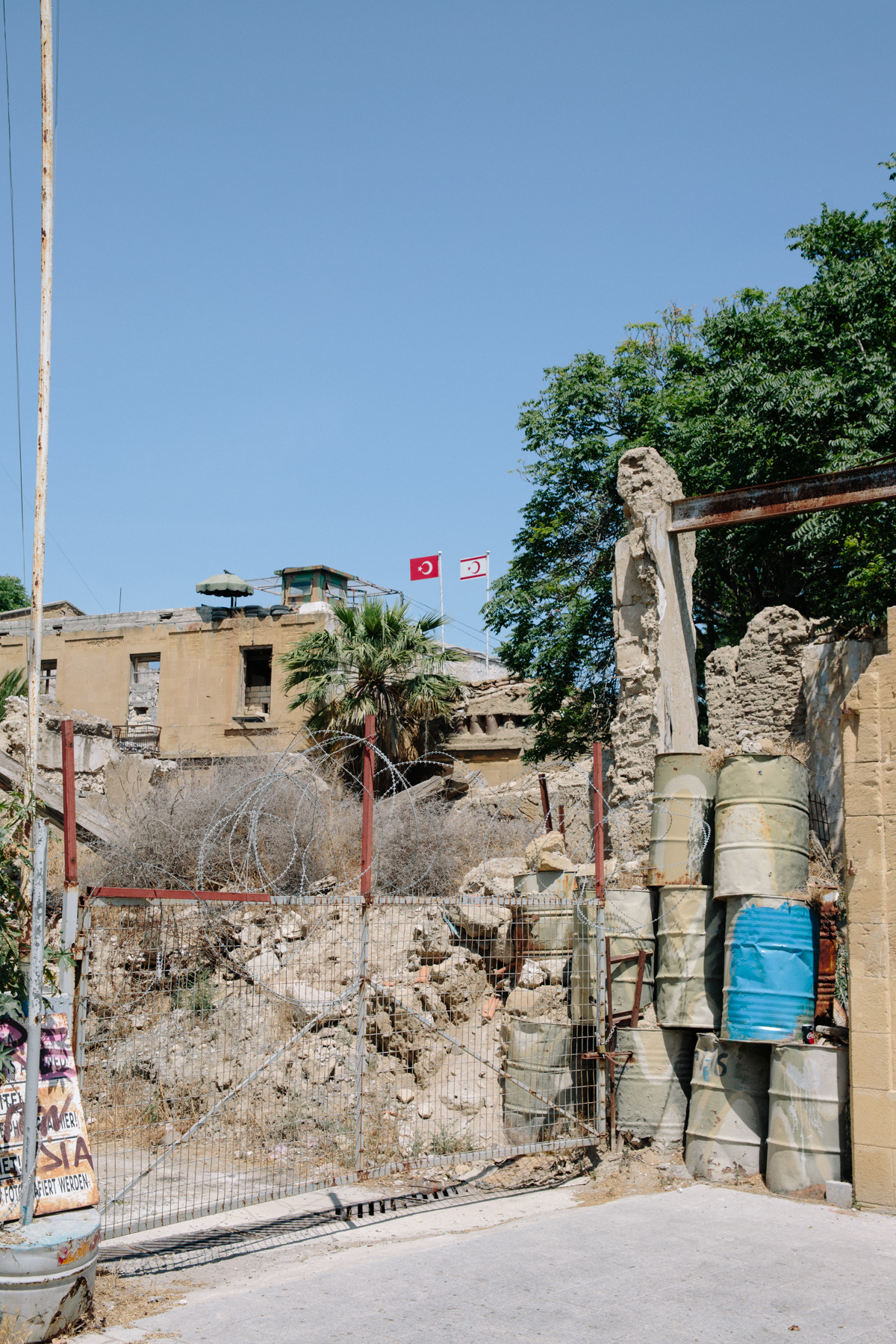 It was nearly lunchtime and temperatures were climbing high, so we headed to the central part of the old town in search for a little refreshment.
We stumbled upon this querky looking place called The Gym and it was a win!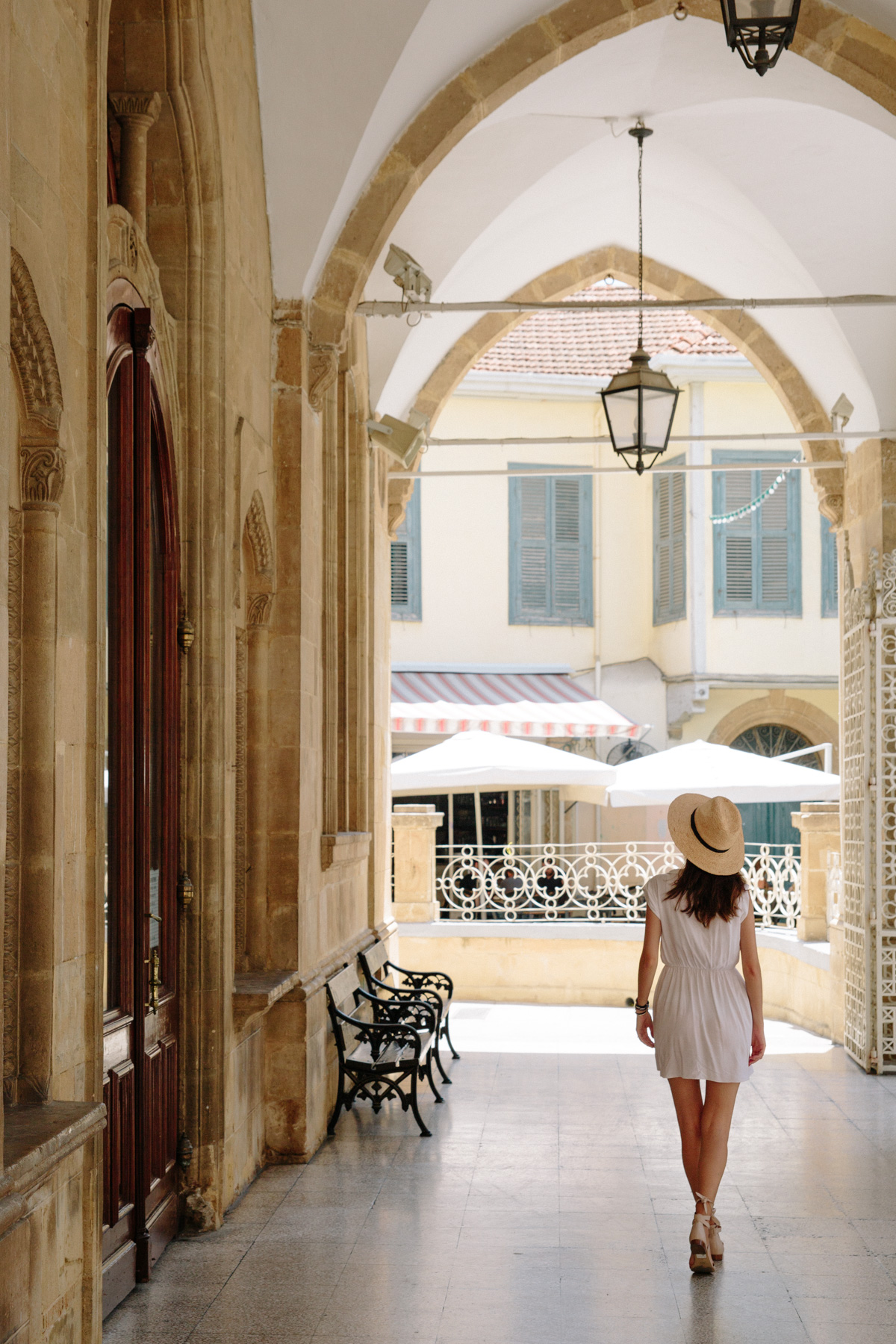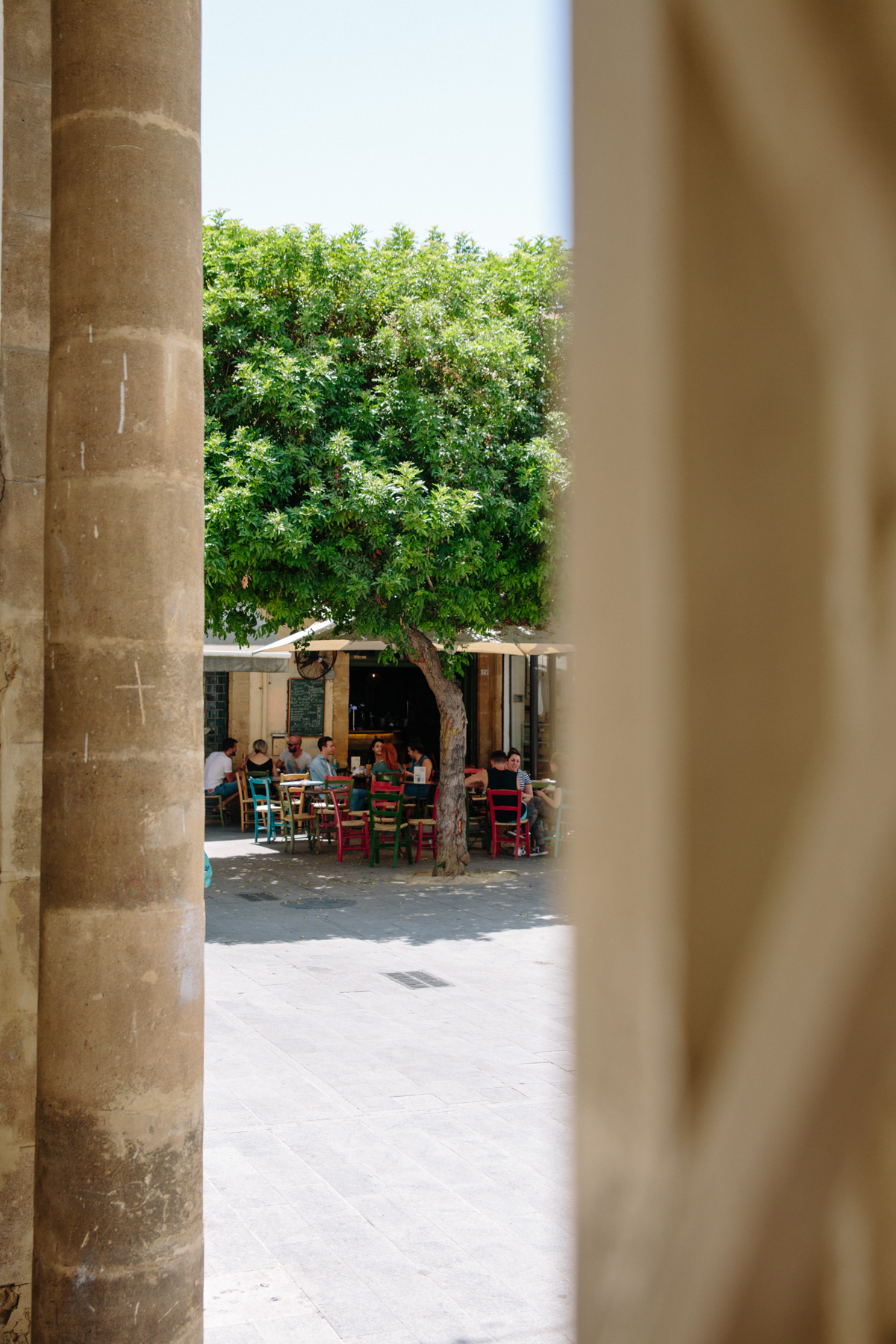 When visiting Nicosia, you can't miss Ledra street.
At the end of the street is the official crossing to the North part of Nicosia occupied by Turkey.
But we were more interested in quick cool off instead of the Northern experience.
As the dinner time approached, I got really excited.
Imagine this: 7 course tasting menu for 24 eur. Sounds too good to be true? I thought so myself!
No Reservations is a one of a kind concept restaurant in Nicosia, offering sample dishes for a price of one meal in other place. It lets you taste so many flavours and combinations without having to pay for a whole meal.
I love tasting menus! It's the best deal if you like experimenting with food and trying new flavour combinations.
The evening started with a complimentary glass of sparkling and we were handed over menus to choose if we want to eliminate anything.
The menu has two options: 10 courses or 7 courses. In case you are semi-vegetarian like me, you can just eliminate all the meat dishes and stick to 7 dishes including two small desserts.
Here is what our menu looked like, in case you can't read it from the image properly:
Vichyssoice soup with prawn chevice
Sea bass fregola and clams
White asparagus with bottarga, egg crumble and butter milk vinaigrette
Tagliatelle with mussels and beans
Ricotta and spinach ravioli with butter and sage
Veal loin onion puree and cherry sauce
Foie gras terrine, sopprassata, picked radish and pommery mustard
Mascarpone cream with forest fruits
Peach sorbet
Orange and vanilla Creme Brulee
… I will let the pictures to tell you the rest of the story!
Next time you're in Nicosia, don't leave without visiting No Reservations!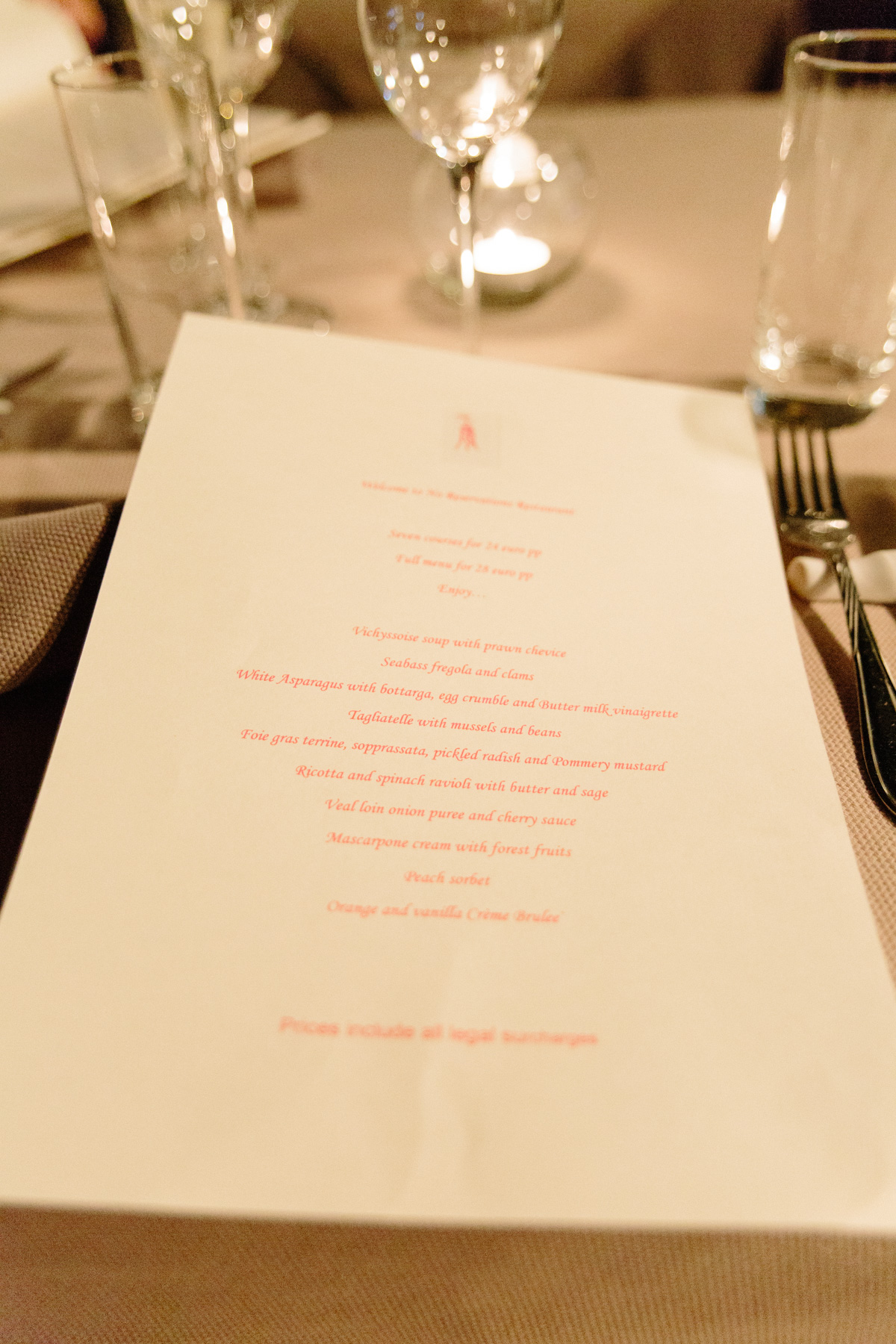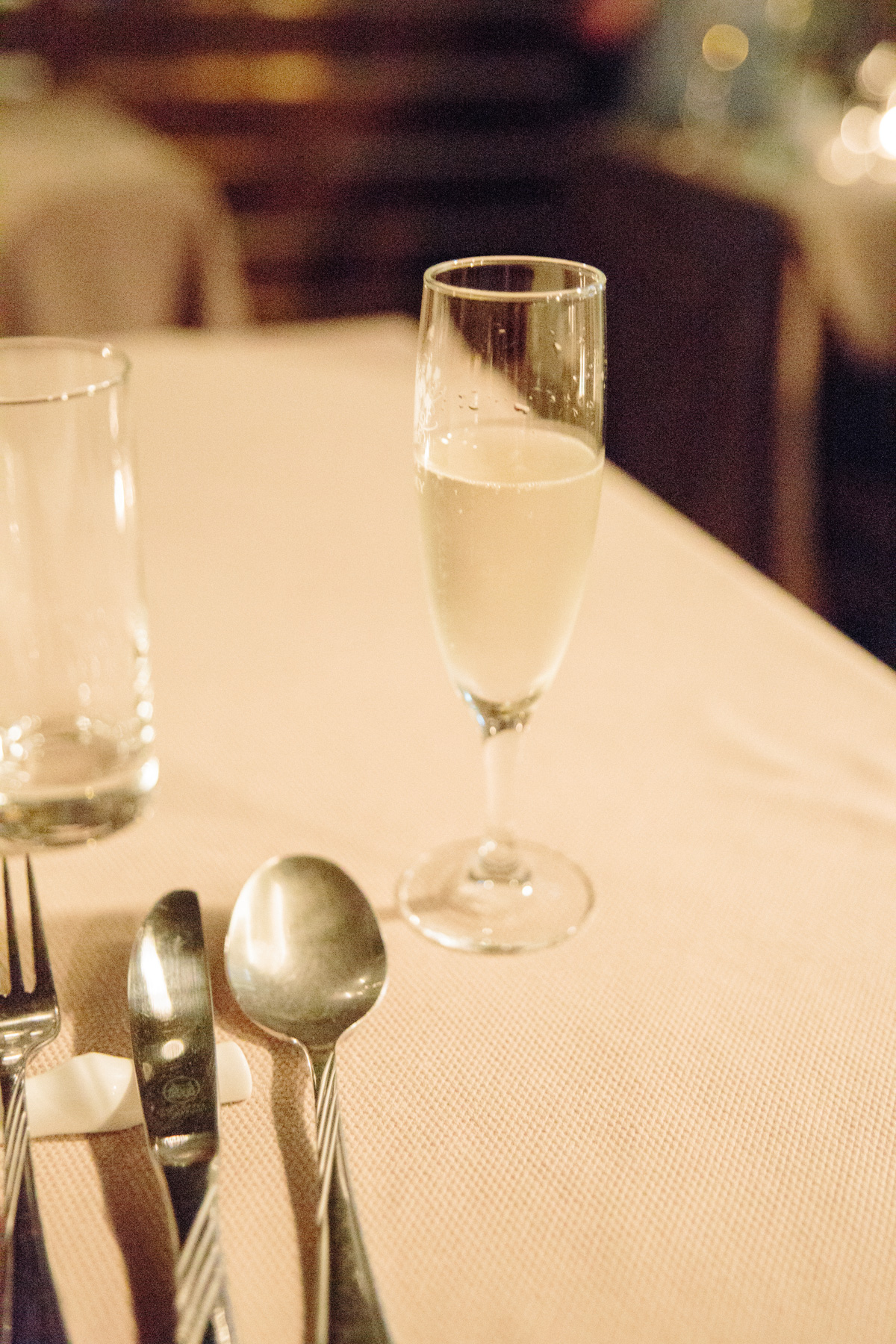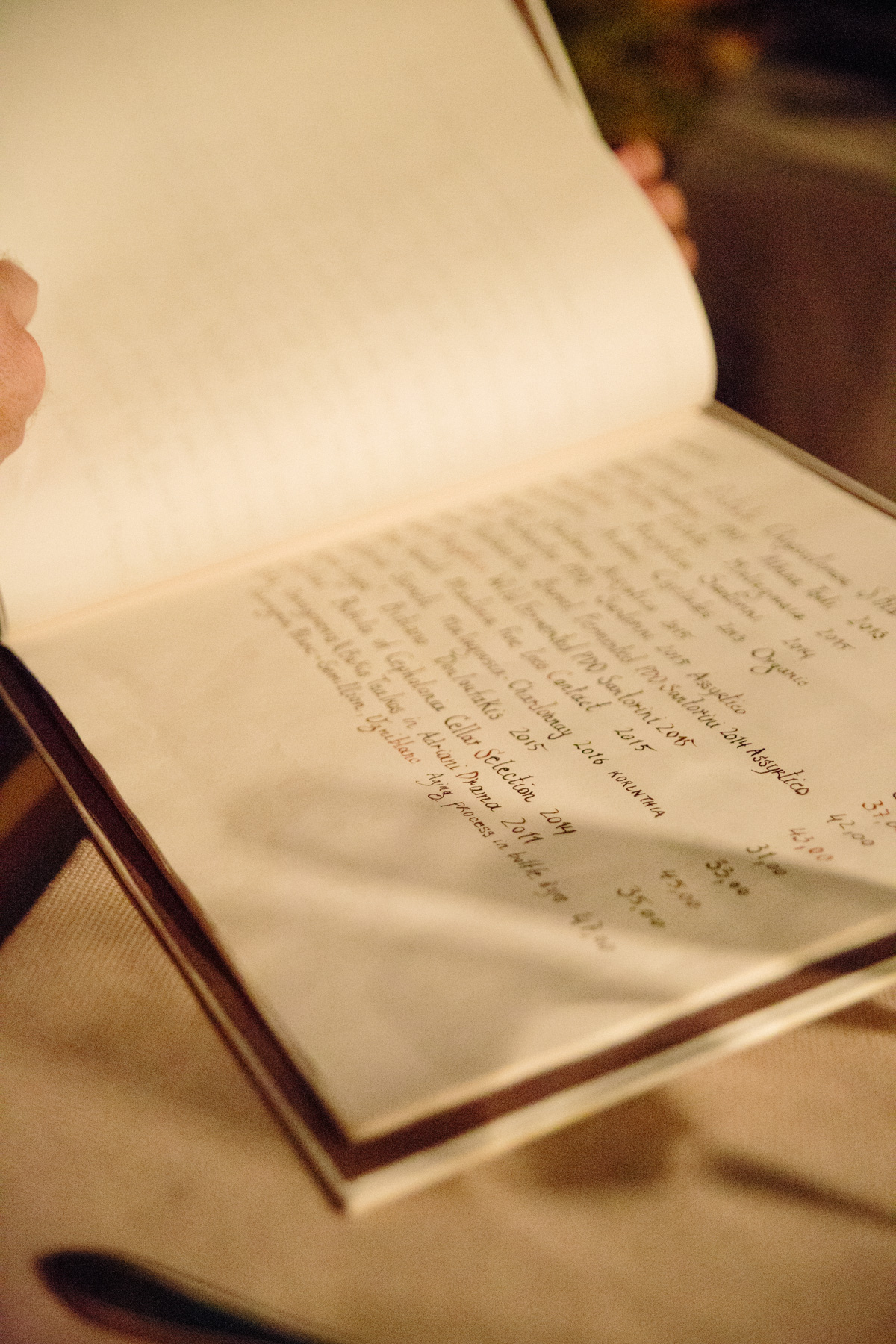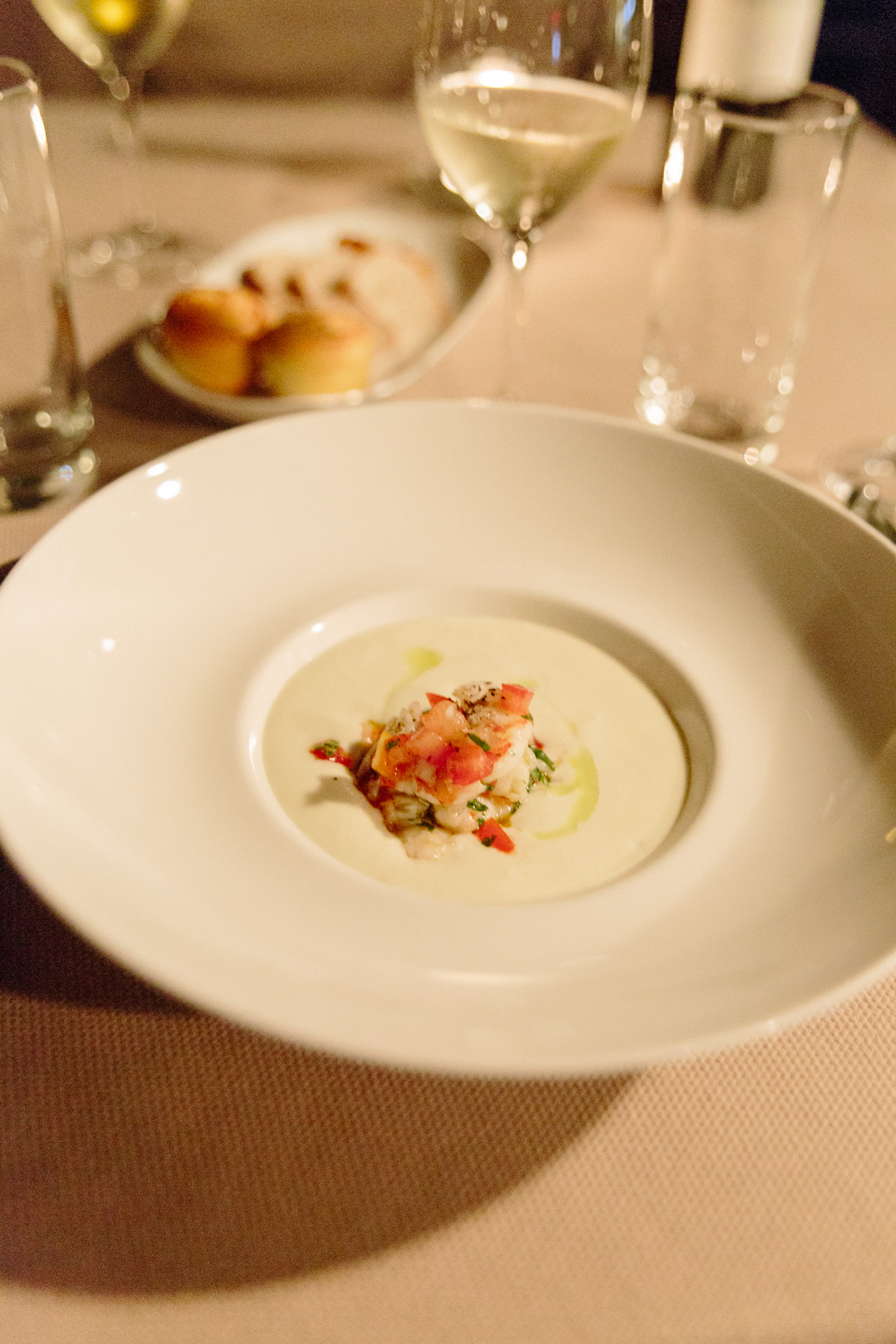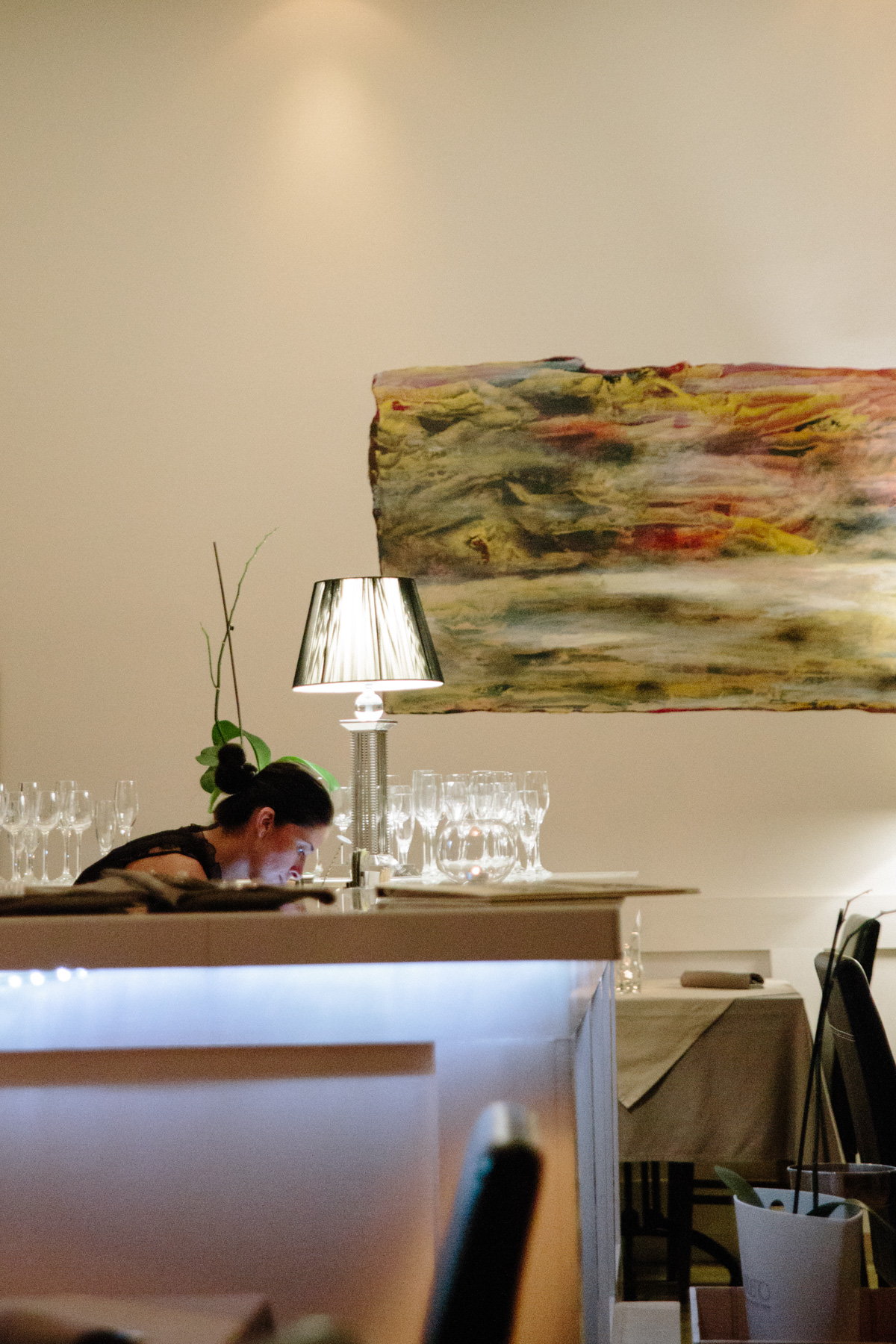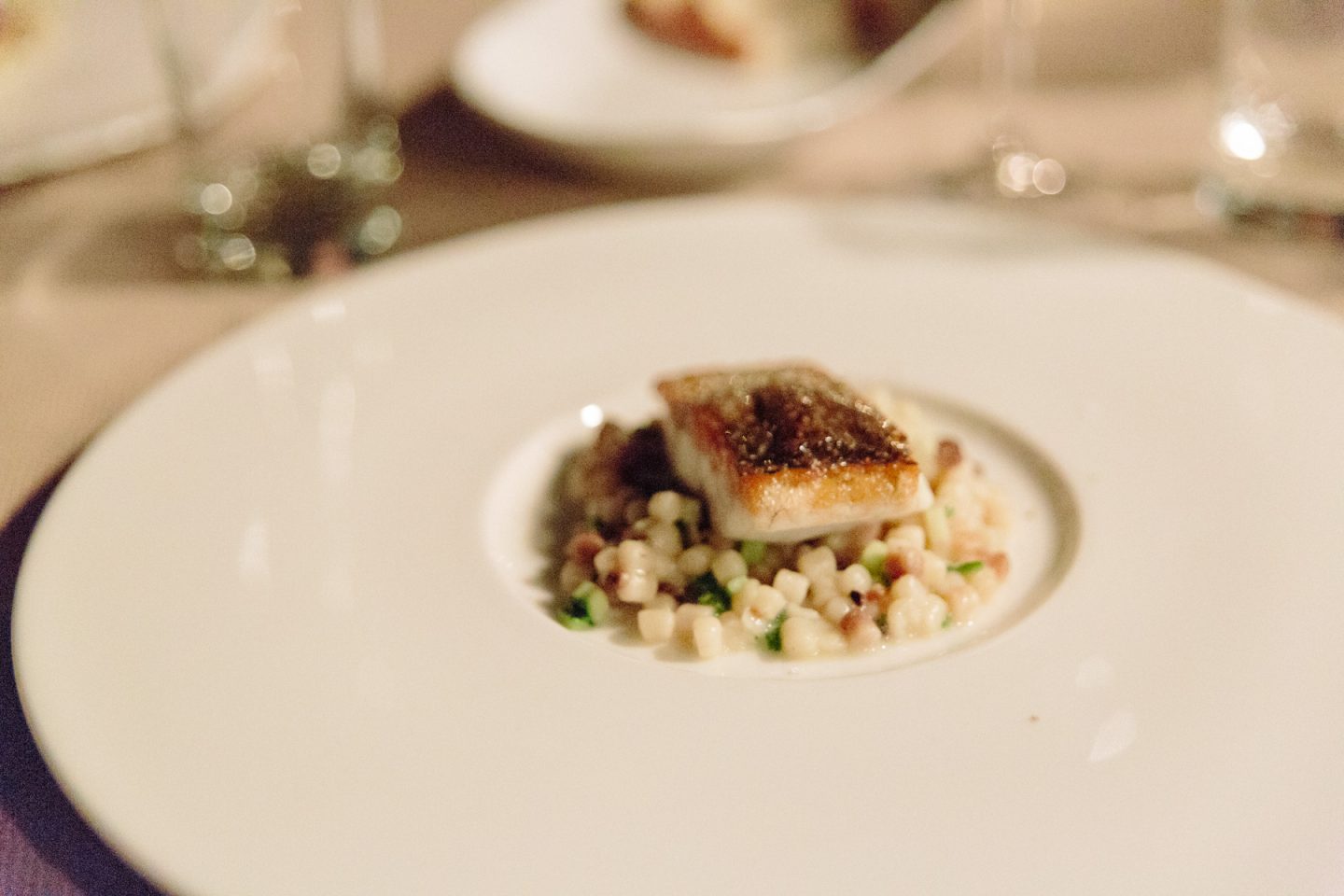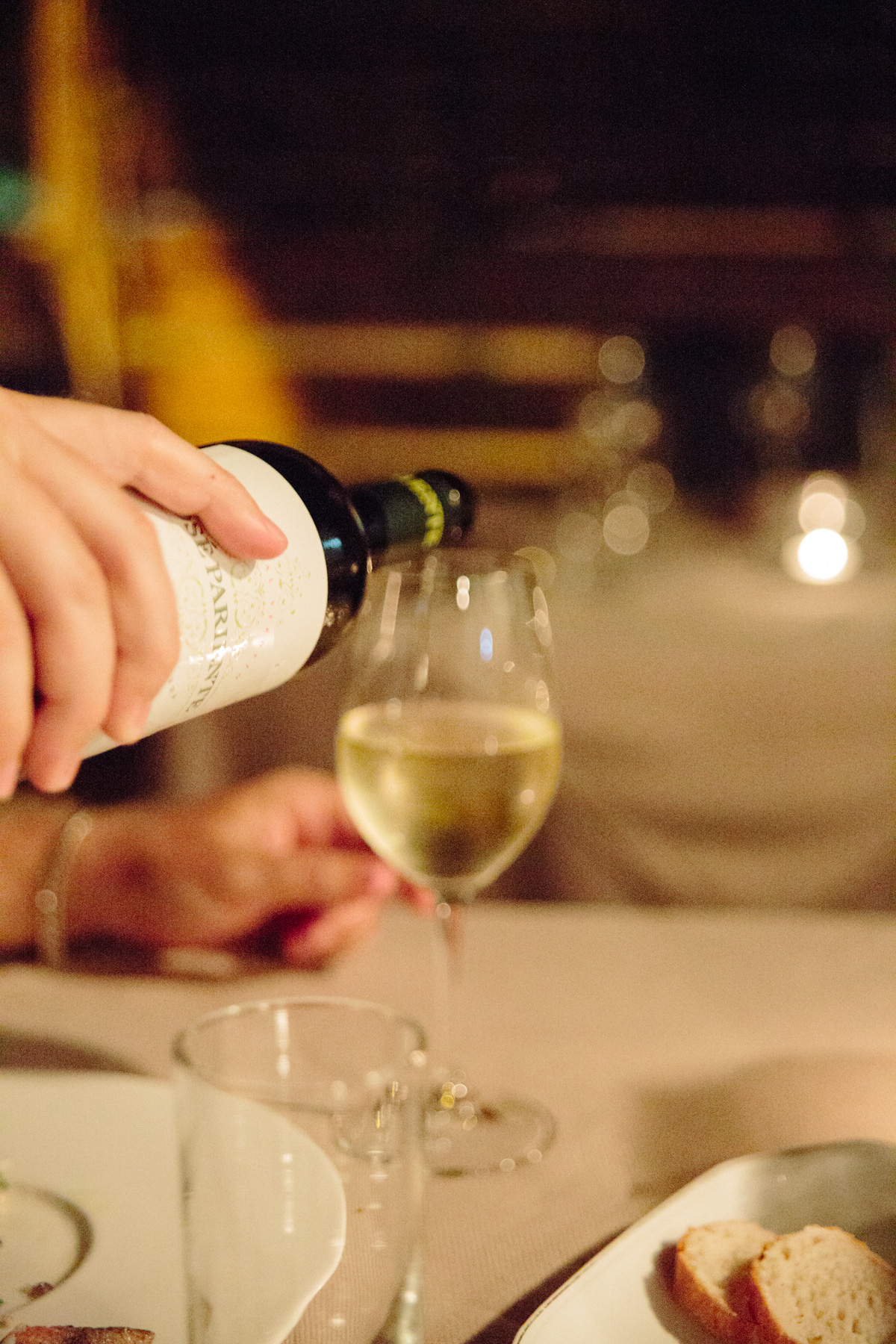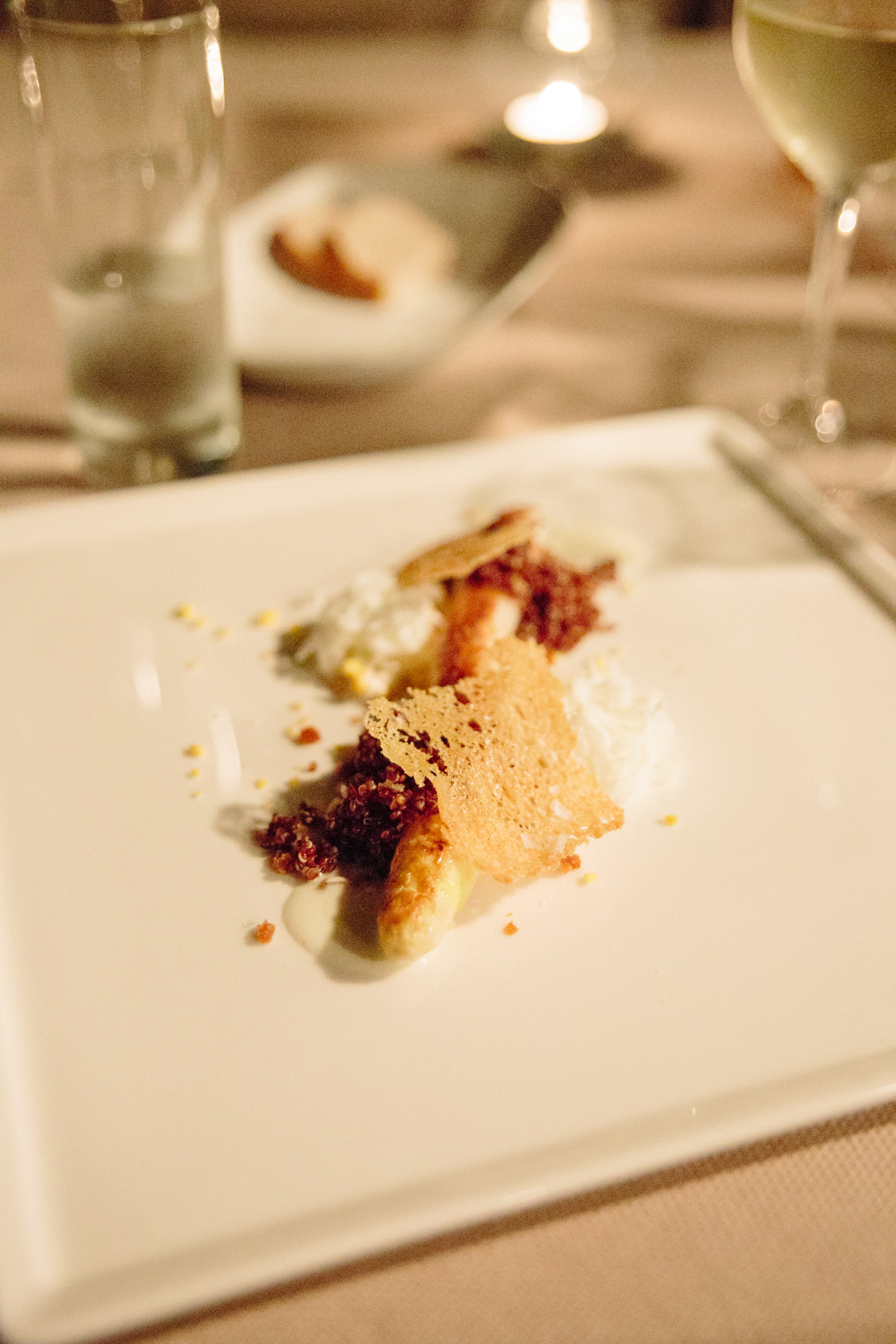 Cyprus: Recommended Day Trips & Experiences
If you're looking for some cool experiences and day trips to get the most out of your stay in Cyprus, here are some recommended trips offered by local travel companies: