If you ever come to Cyprus, you must visit at least one of the monasteries.
This one has to be my favourite. Not because it's just around the corner from where we live, but it has a lot to offer. It is located in a forest, at the edge of Tala village, founded by Saint Neophytos in 1159.
He lived here until the age of 85, and 200 years following his death they added a church dedicated to Saint Mary. The frescoes in the church were painted by famous Theodoros Apsevdis.
The monastery also has a museum with exhibits from ancient and Byzantine periods.
Opposite the monastery, pictured below, is a cave with the cell of Saint Neophytos, also known as Enkleistra. It is an enclosure carved out of the mountain with some of the finest Byzantine frescos (I haven't seen these myself yet!).
If you venture to the cell, you will find the Saint's rock-table and the stone platform on which he slept, and also his grave.
There is a legend that says that the grave is adjusted so that it fits anyone who would try it. Hmm… I can see the tourist pictures of people stretching their legs on a grave.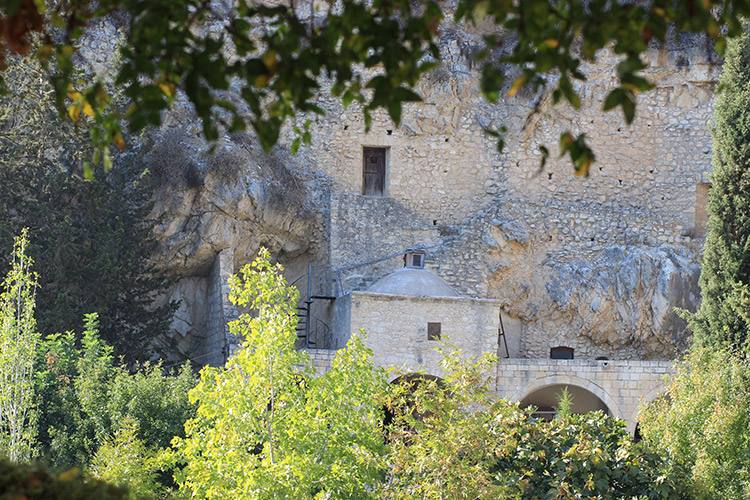 There is a small cafe before you enter the monastery and a couple of souvenir shops and toilets.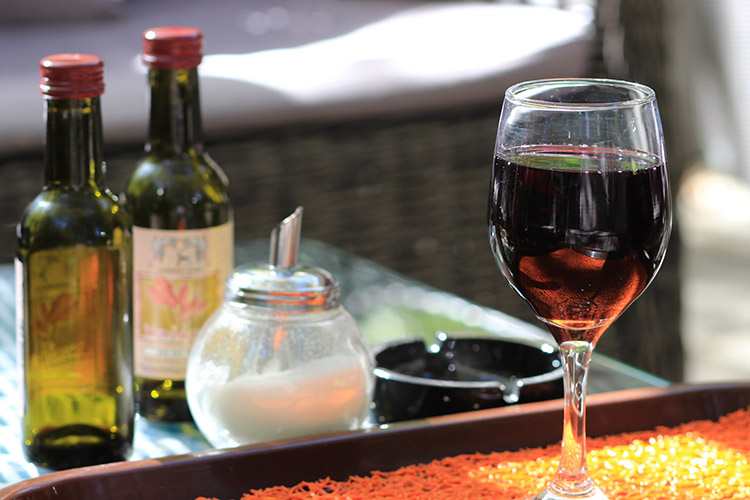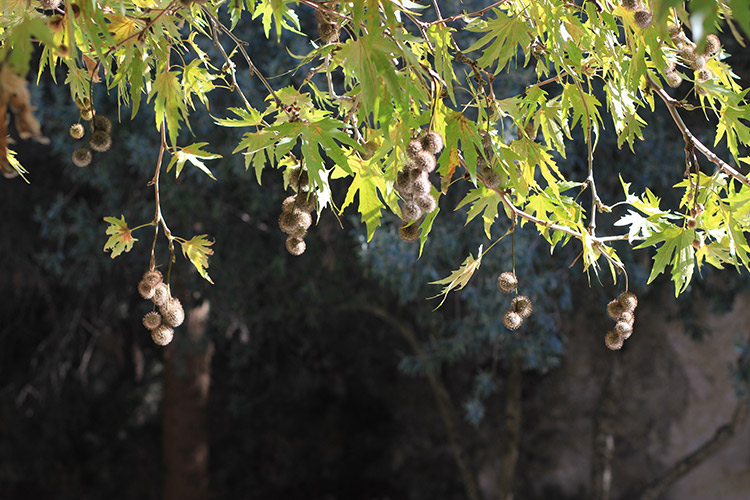 The cafe is very popular and one of our favourite places to hang out. The outdoor seating area is shaded by beautiful trees and serves anything from sandwiches to fish and chips.
Right next to the cafe is a small BBQ area with stone tables and benches, if you fancy doing your own food.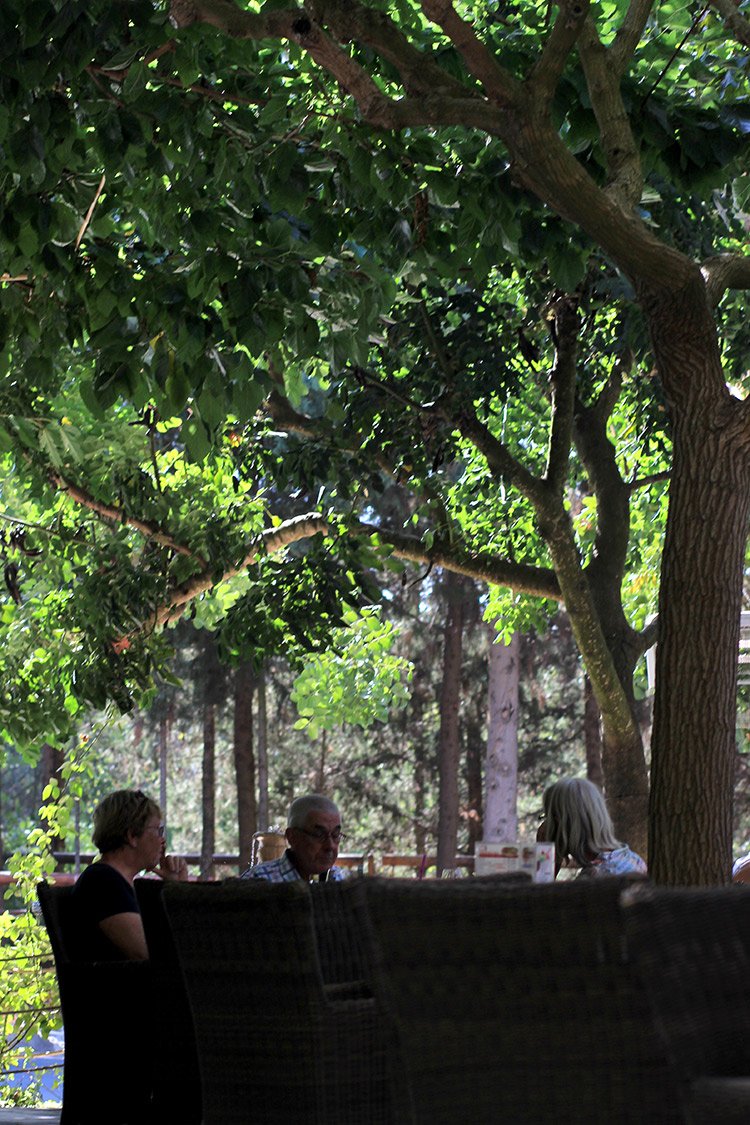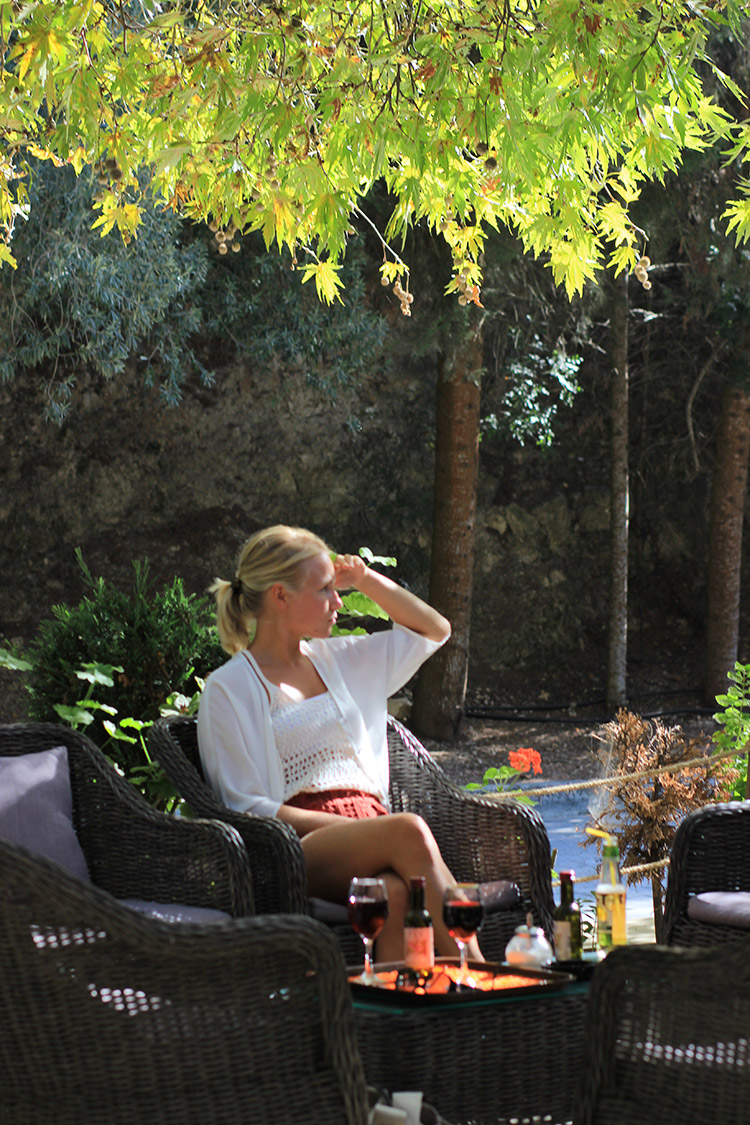 These photos are from our first trip there, right after we moved to the area of Tala. It was early autumn and trees have slowly started to change their colours.
Finding a tree covered terrace at this time of year in Cyprus is a real treasure.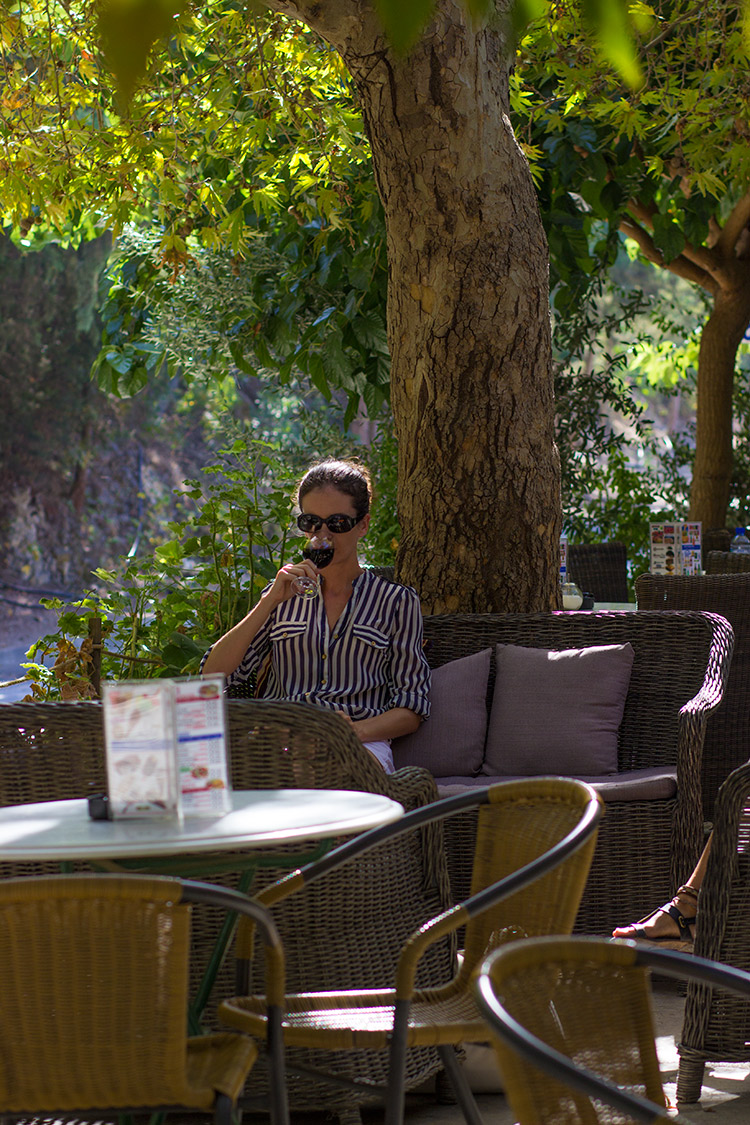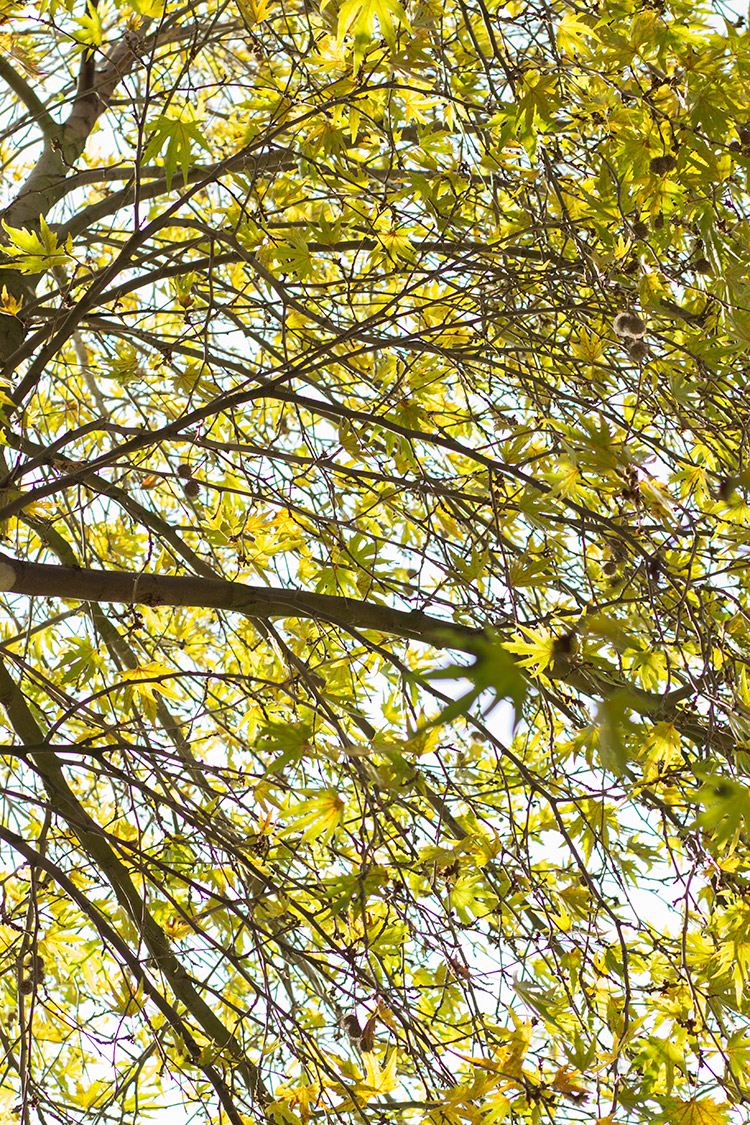 After a short refreshment in the cafe we had a short walk around the monastery.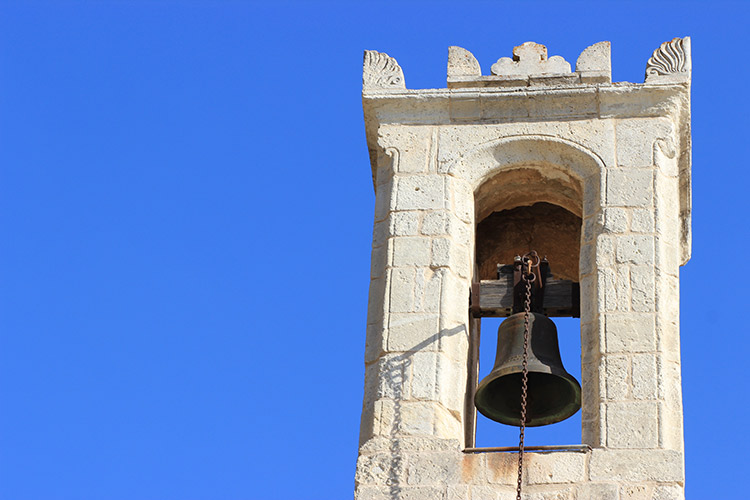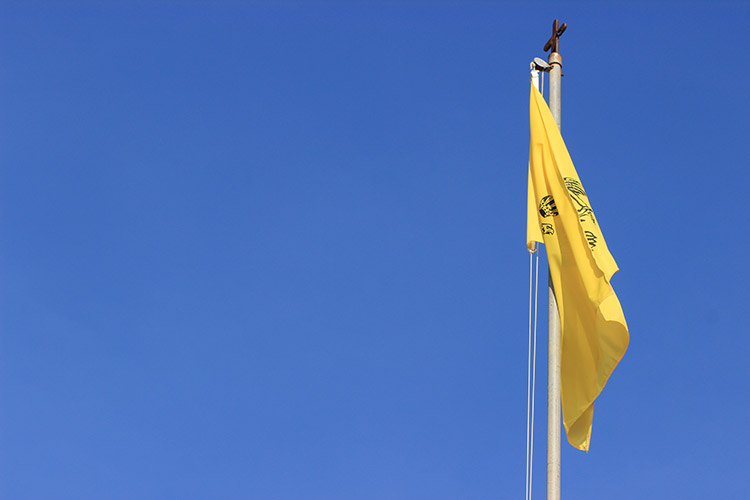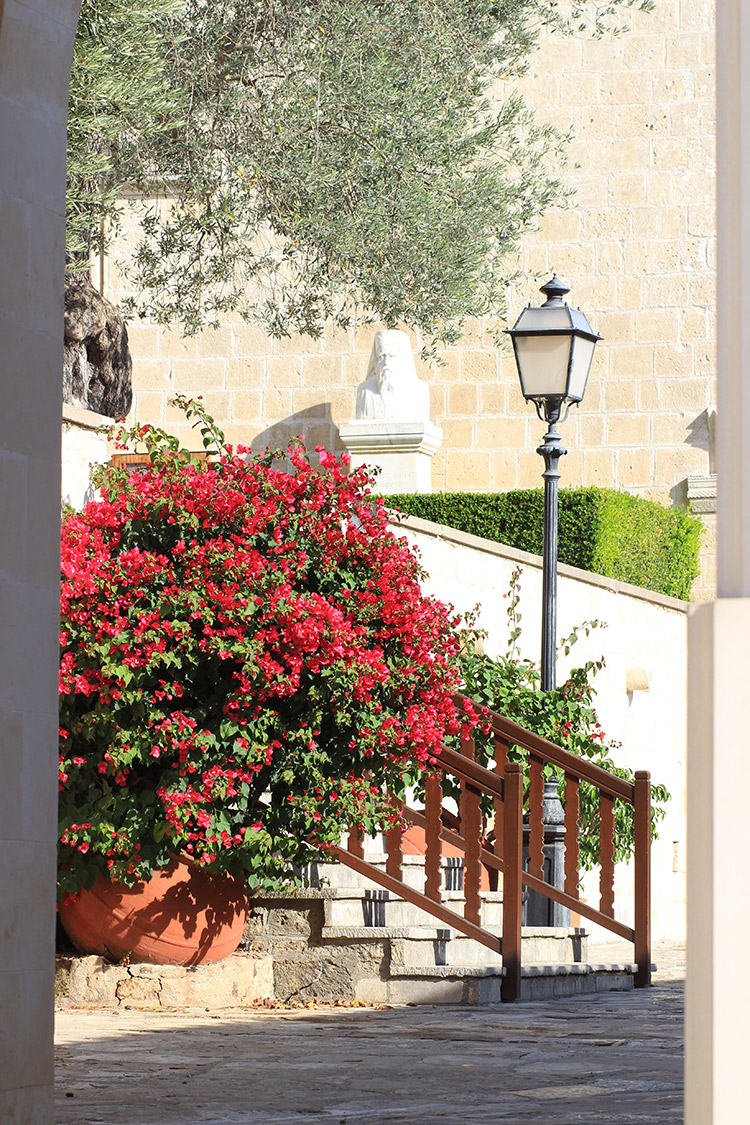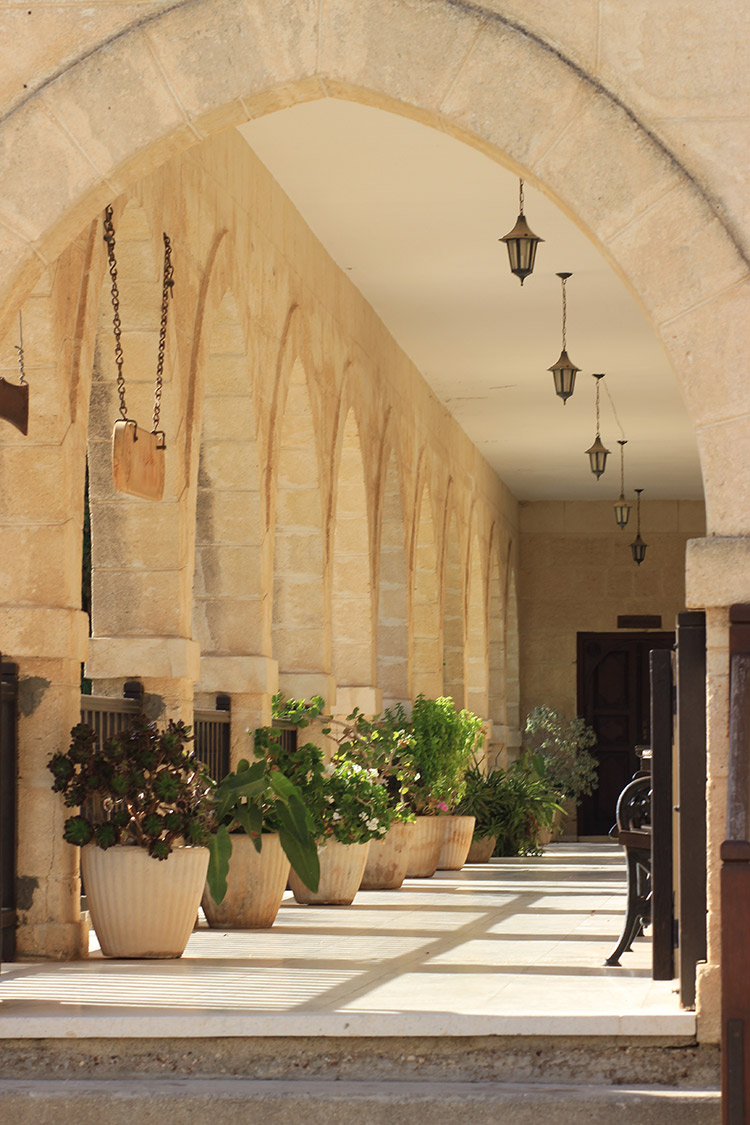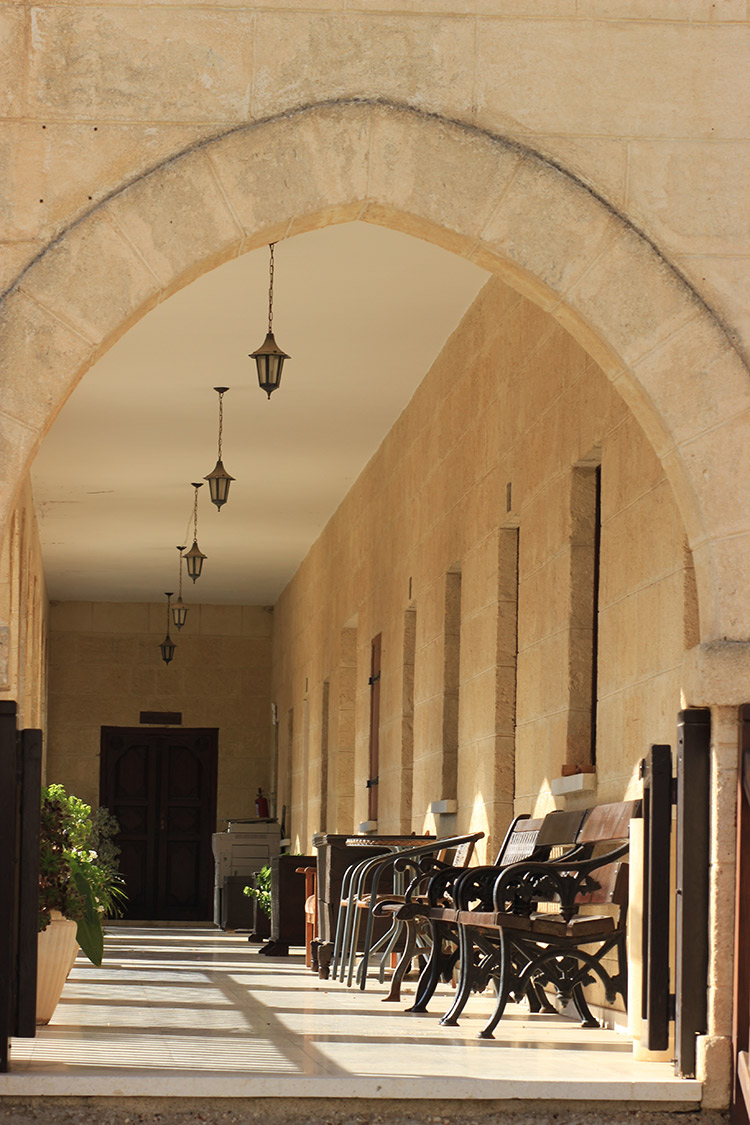 Some of the areas in the monastery are restricted, just like this one that says No Entry.
The church in the monastery is free to enter, but no flash photography allowed inside.
Love these old olive trees, aren't they beautiful?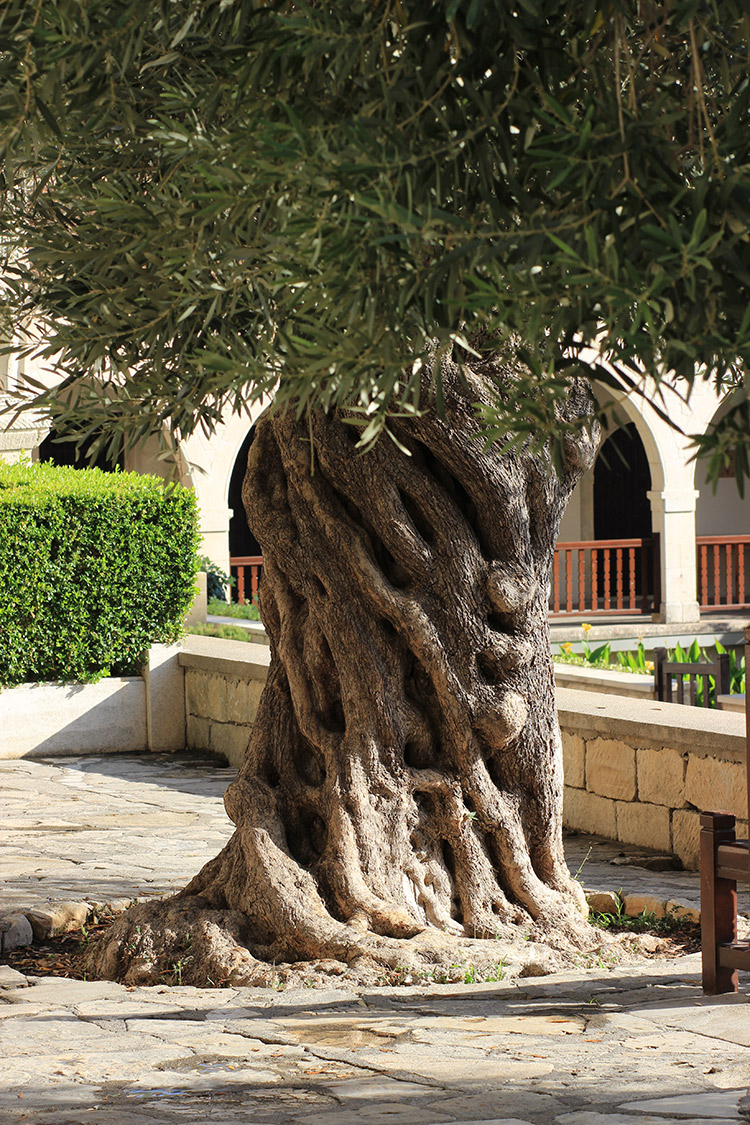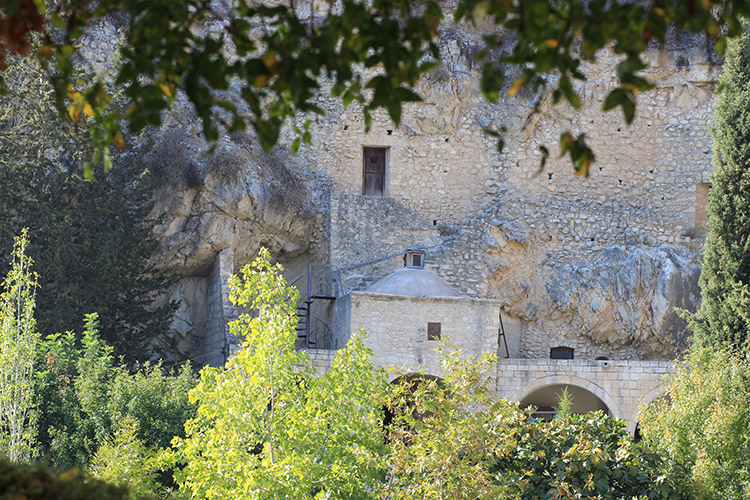 That was it, for now, I will be back soon to explore the Enkleistra in full detail.
Have you visited this monastery before? I would love to know what you thought about it, leave a comment below!
Paphos: Recommended Tours & Experiences