Limassol is the second biggest city in Cyprus, with a population of around 200k (and much more in summer months when tourists return).
It was built between two ancient cities of Amathus and Kourion – the second one being also a well-preserved archaeological site.
Today, Limassol is a modern metropolis that offers everything you could think of for a perfect holiday – long stretches of beach, a wide range of hotels, a variety of restaurants, bars, nightclubs and beach bars.
Unlike the capital city of Nicosia, Limassol is much cooler in the summer months and offers gorgeous beaches, easy access to the mountains, and plenty of opportunities for exploration just a short drive away.
While it was not my home city (my heart belongs to Paphos), in my 6+ years on the island I ended up spending a lot of time in Limassol, meeting friends or going there just for short weekend breaks.
What to See in Limassol, Cyprus
1. Visit Limassol Castle
It may not look super exciting from the outside, but I promise you there is lots to see inside (unlike the Paphos castle).
It is home to the Cyprus Medieval Museum with very cool exhibits spread around different rooms.
Bonus points – very good hiding place if you find yourself in the city in the middle of the day and trying to escape the heat.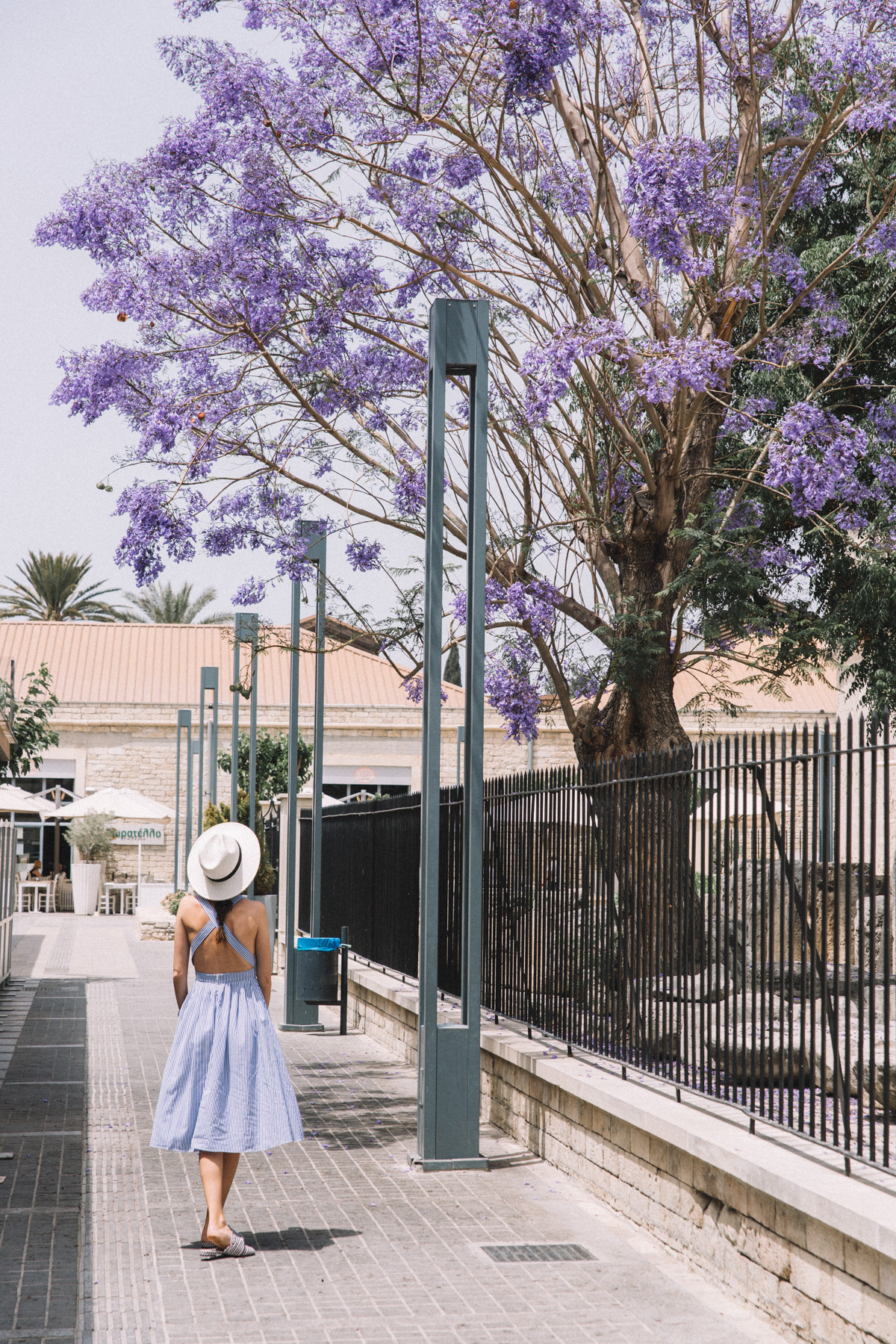 You won't need more than an hour to explore since it's not huge, but luckily conveniently located next to restaurants so it's easy to pop for lunch once you're done.
Kids will love it too, it safe to let them run around and explore on their own.
Entry is €4,50 and it's open all year round, apart from bank holidays.
2. Take a Stroll Through Limassol Marina
A fairly recent development, Limassol Marina boasts a range of restaurants, bars, and posh apartments. It has its own gym, huge parking facility and plenty of yachts and ships do to virtual window shopping for your future private island trips.
The marina feels more posh and luxurious compared to the rest of the town and you get a sense of exclusivity while walking around here.
In winter, they put up Christmas markets on the square along with some carousels and a small amusement park for kids.
The restaurants vary widely from local reasonably-priced tavernas to eye-watering overpriced bars.
It's a great place for people-watching, enjoying an easy lunch or an afternoon stroll.
It's a short walk away from the start of the coastline promenade and the huge parking facility will save you a lot of headaches about where to leave your car.
See full article here: Lunch in Limassol Marina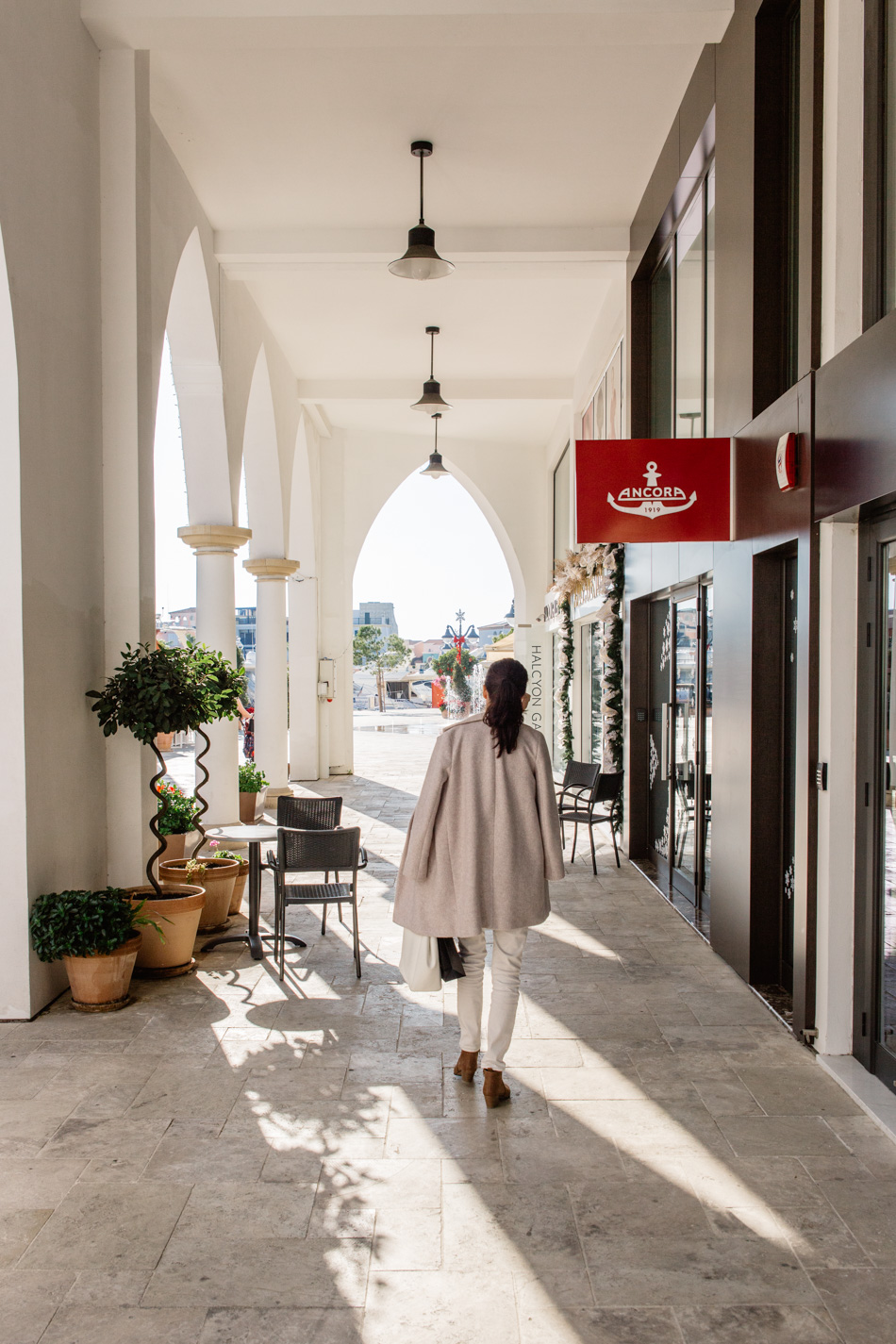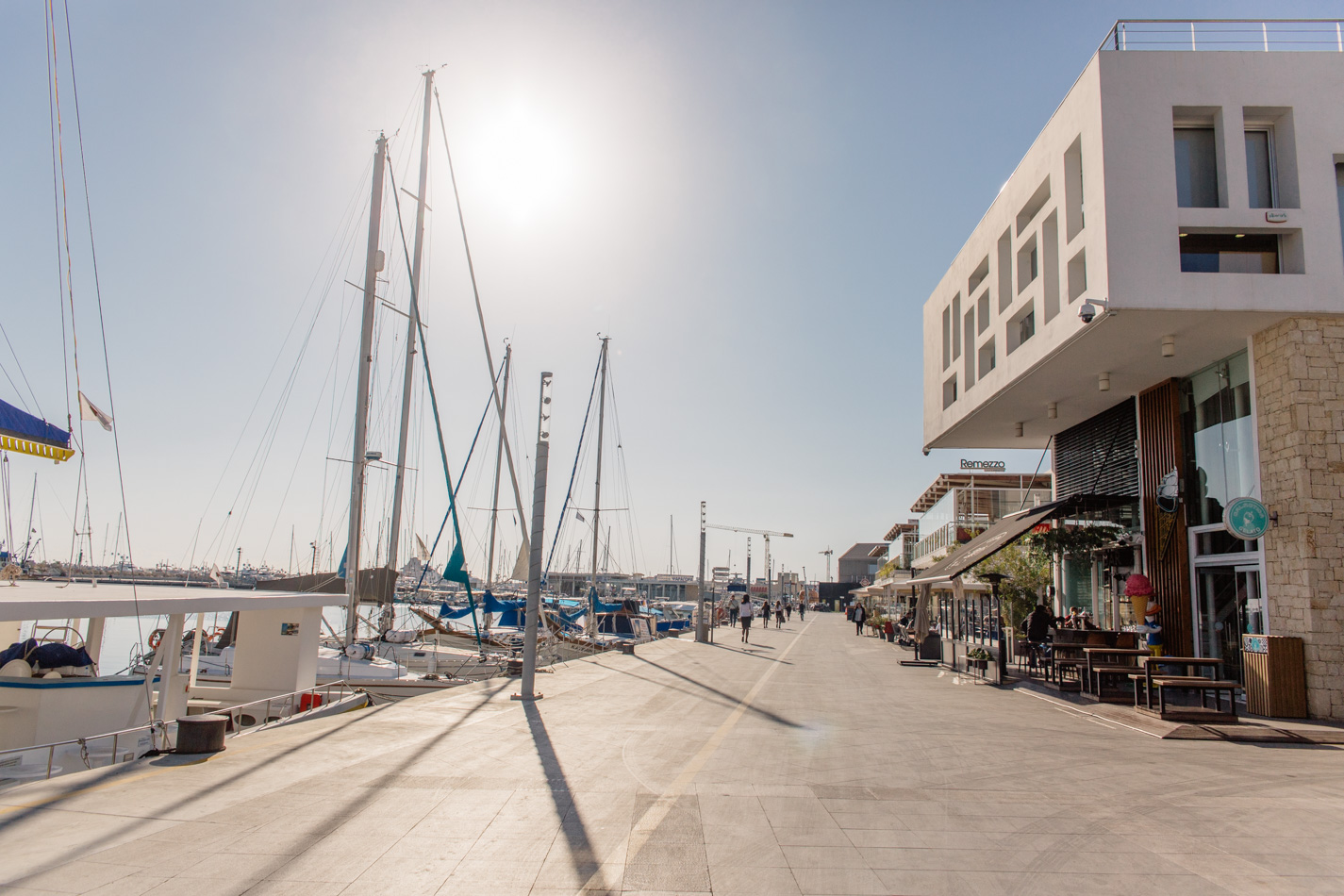 3. Enjoy the Sea Views at the Coastline Promenade
Perfect for a late afternoon stroll (otherwise too hot in summer) with kids or on your own.
The promenade starts at the end of the Limassol Marina and stretches for miles.
It's lined with kids' playgrounds, coffee shops, and perfectly manicured grass – something of a luxury in Cyprus.
Locals usually head over here after 5 pm when the heat resides to enjoy a frappe with a sea view while the kids run around the playground or splash in the fountains.
4. Wander through Limassol Old Town
It's not big, but very charming, especially in the evening.
Cute local tavernas in narrow streets with blossoming trees lining your way, adorable local shops, and happy cheer of the locals enjoying their dinner.
Get lost and see where the roads will take you.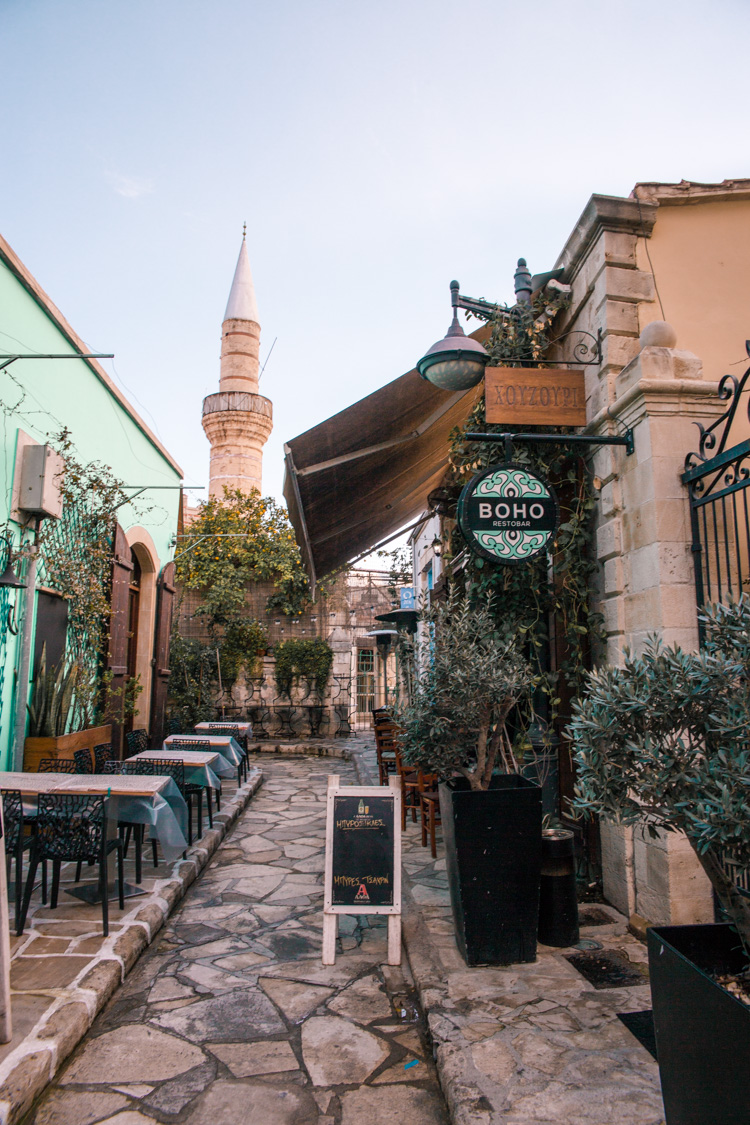 5. Catch the Biggest Events of the Year – Carnival & Wine Festival
If you're coming to Limassol in September, you can't miss the wine festival! Organized by Limassol municipality, each year wine producers gather in a park in central Limassol to offer wine tasting along with food, entertainment, and endless fun.
When I visited last time, our 6 eur ticket included a bottle of wine and an engraved cup for a wine tasting you can keep.
We ended up spending a good few hours going from one stall to another tasting varieties we haven't heard of before and finding our new favorites.
I was most surprised by free wine supplied by Limassol Municipality – you just turn up with your cup and they give you top up for free.
A few things that I felt were rather disappointing – if you're driving here for the event, be prepared parking will be an absolute nightmare.
Another thing which was lacking on the even was a variety of wine producers – only the biggest wineries were taking part, not the smaller ones that make some of the best wines on the island.
The Carnival is another huge event that takes place outside of the main tourist season – usually in February/March. I visited only once as it was an absolute nightmare to get in and out of the city.
The streets were clogged up with illegally parked cars, roadblocks on the way in and out of the city, and huge traffic jams in the evening when leaving the center of the city. If you're staying in the city and walk there, you'll be fine.
Limassol: Recommended Day Trips & Experiences
Where to Eat in Limassol
My favourite way to explore a new destination – by eating! =)
Here are some of the tested and tried places I would happily come back to anytime.
1. La Frenchie Restaurant
I can't sing enough praises about this place. It was recommended to me by friends who lived in Limassol and were regular visitors.
A spectacular dining experience elevated by charming surroundings in the center of the old town.
Read more about it here: La Frenchie Restaurant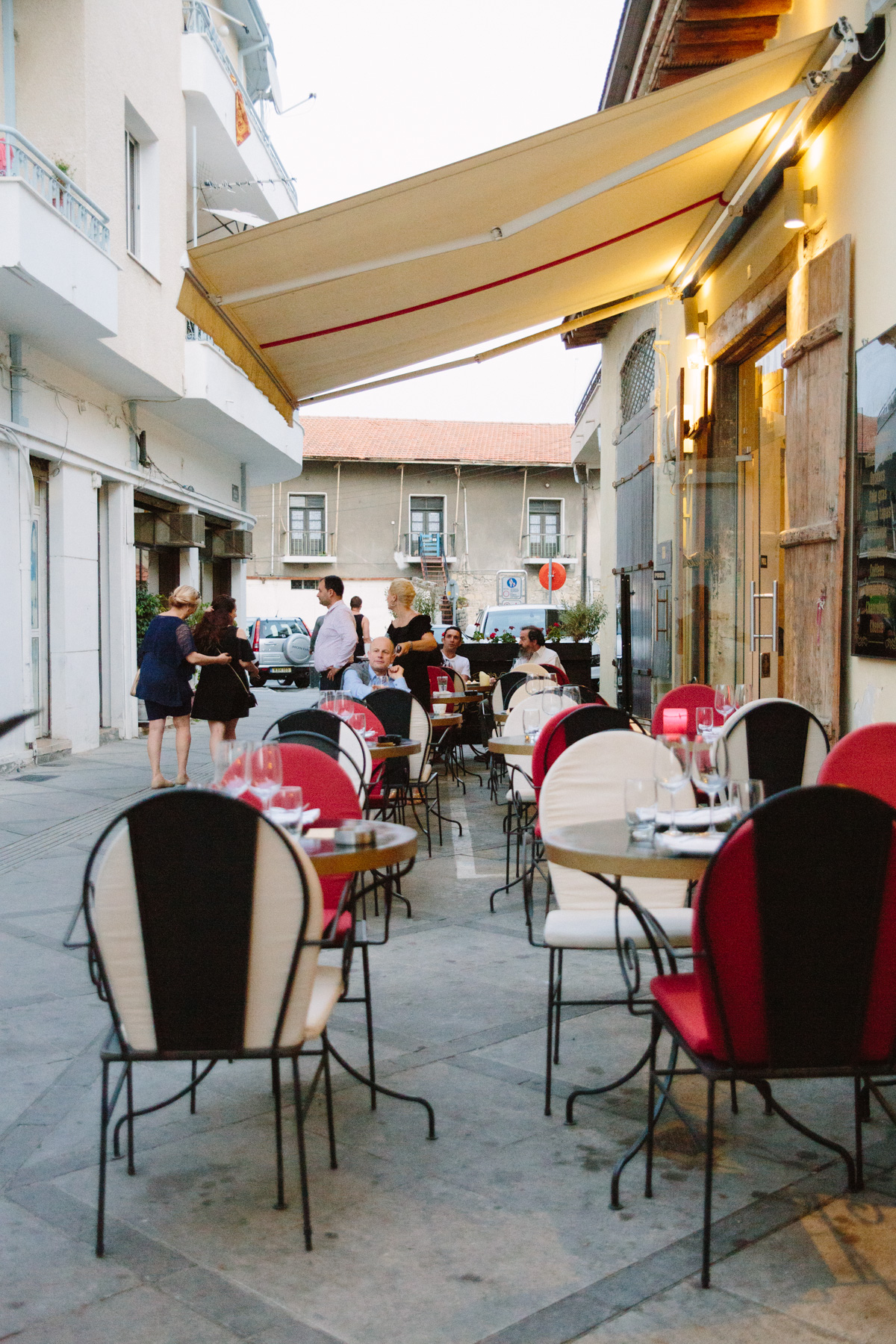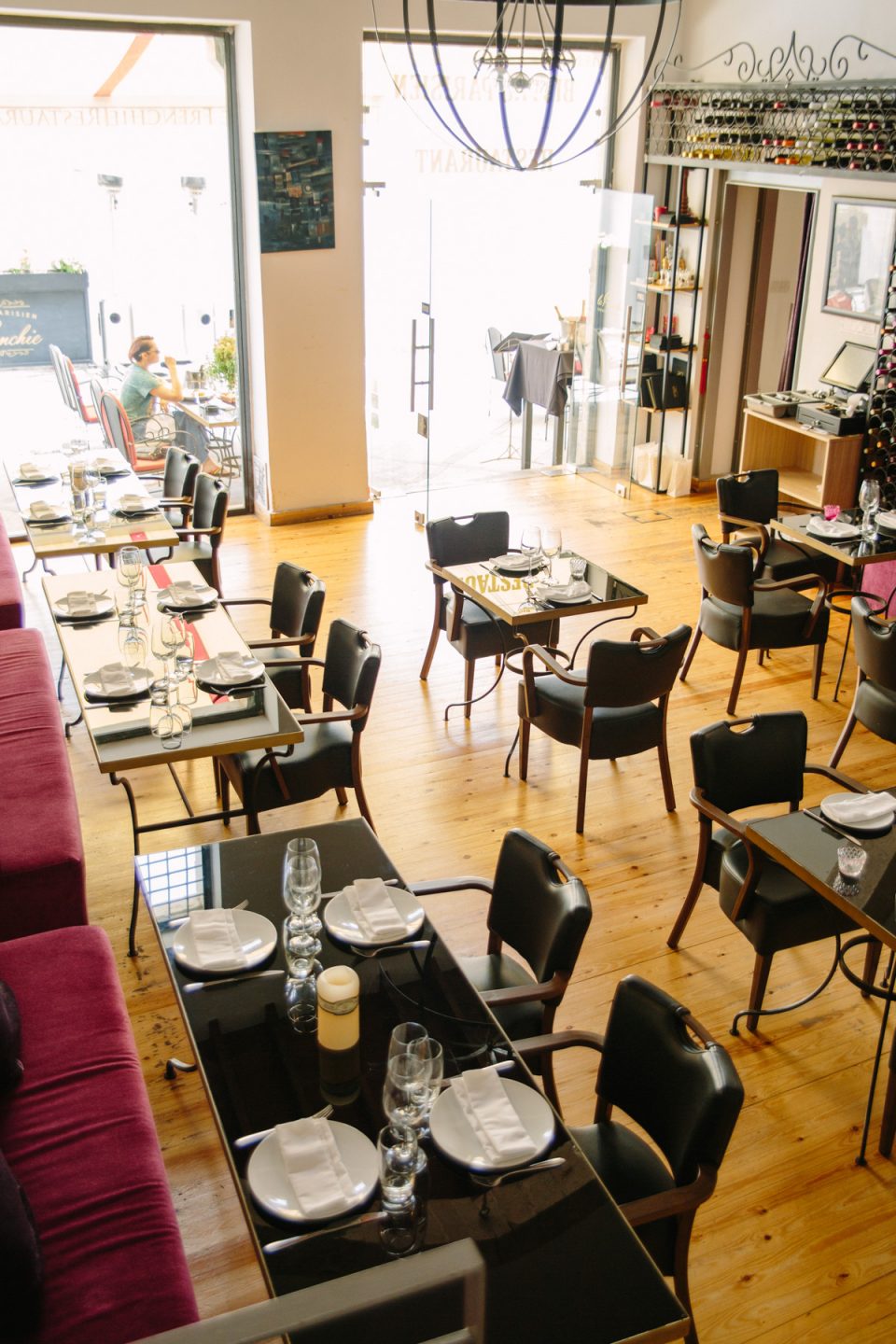 2. Dionysus Mansion
The unsuspecting front of the house hides this gorgeous lush garden – which is something very rare in Limassol.
Dining under the shade of trees and in a gorgeous setting was already ticking a lot of boxes and luckily the food didn't miss a mark either.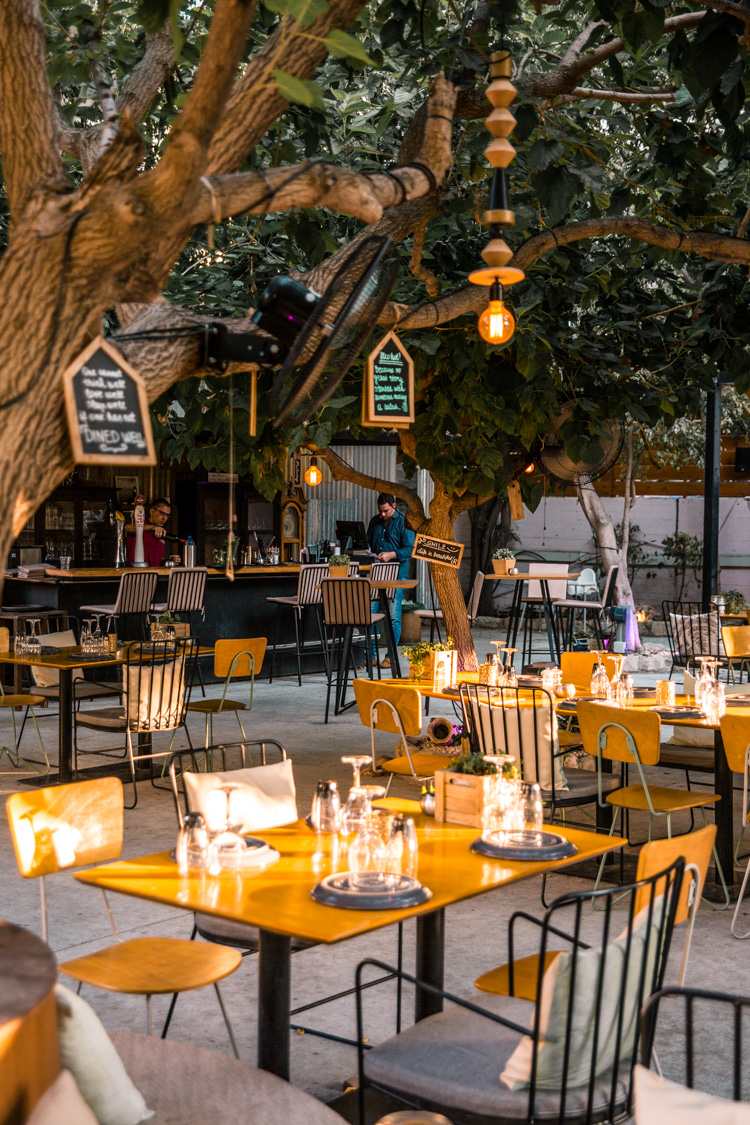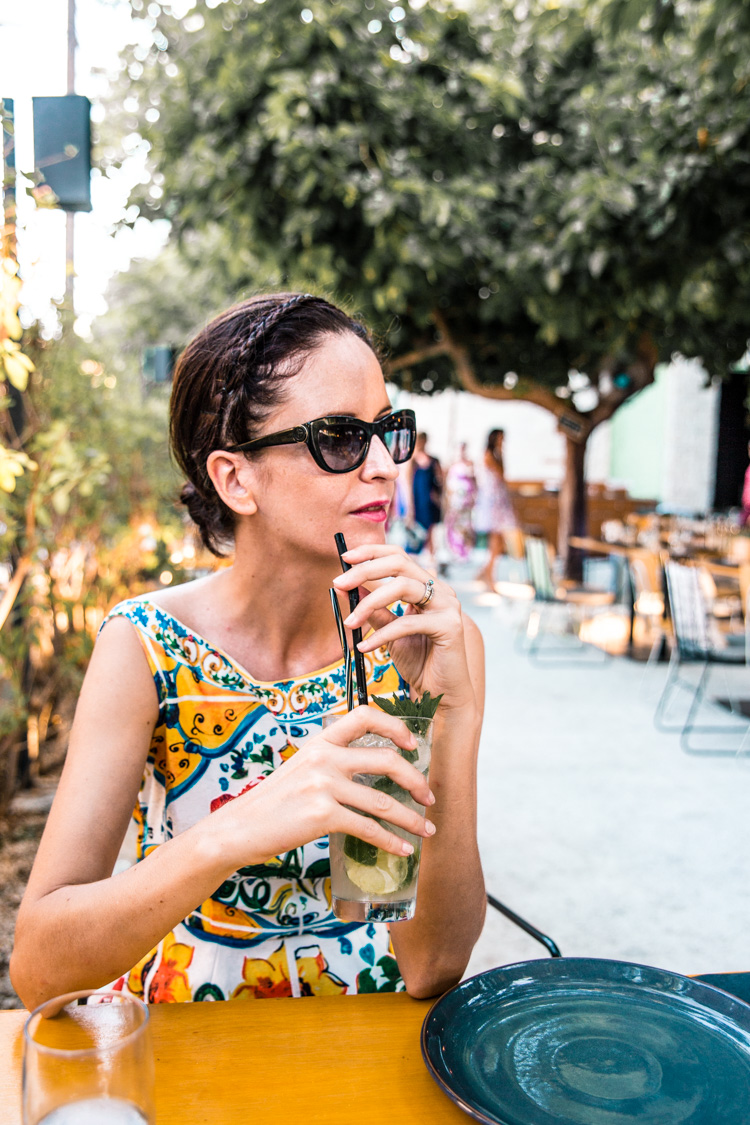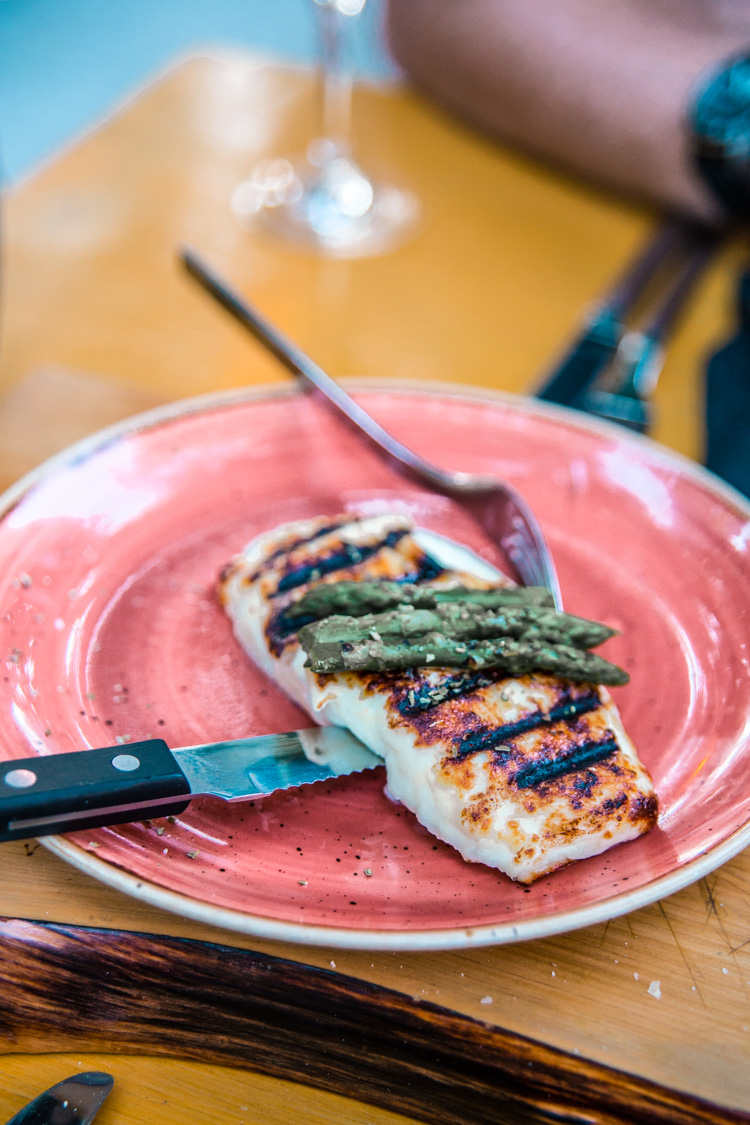 3. Marina Breeze
Skip the traditional tavernas and dine in style at Marina Breeze – the tables are overlooking the sea and fish swimming under your feet and the food is refreshingly modern, perfectly presented and most importantly – delicious.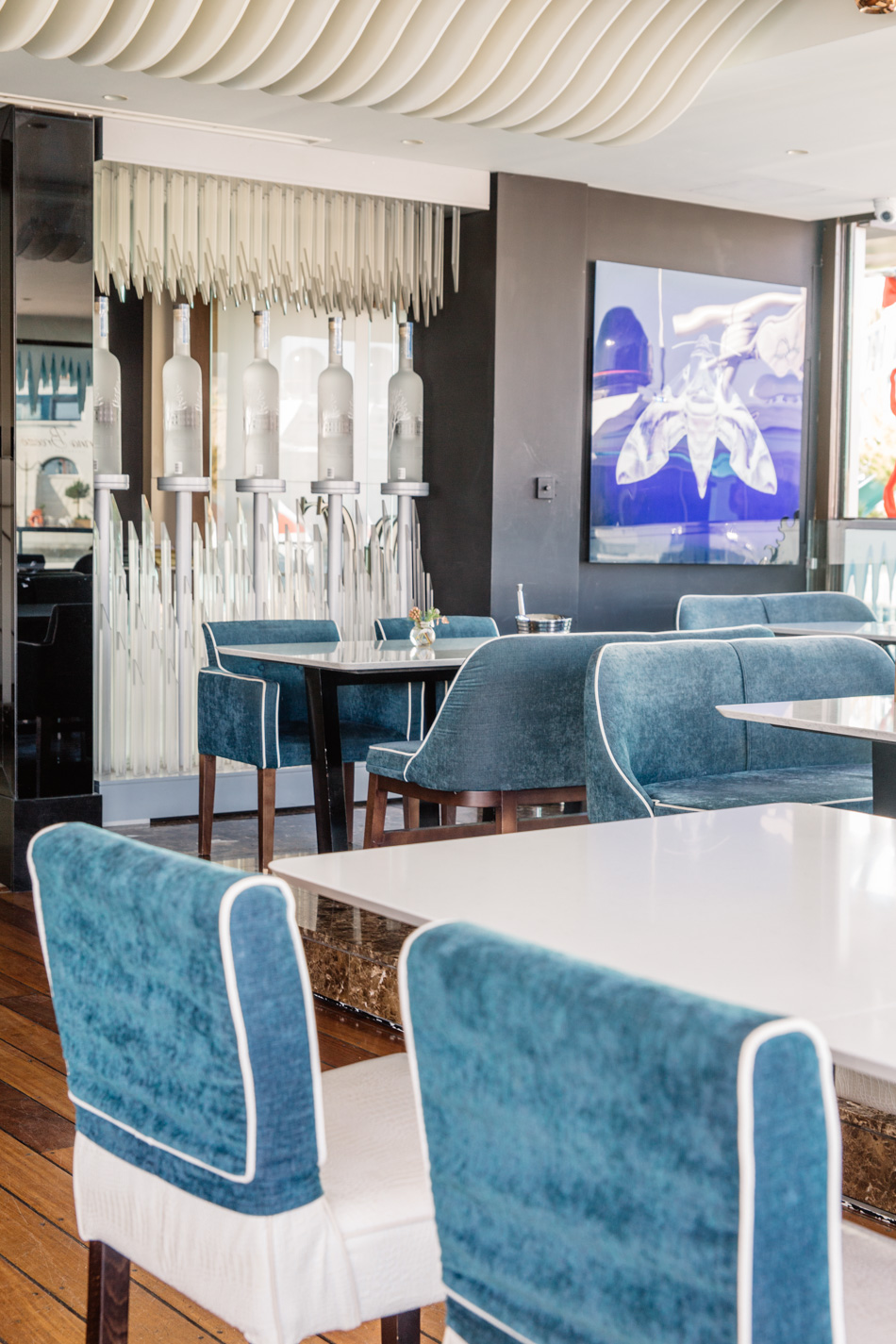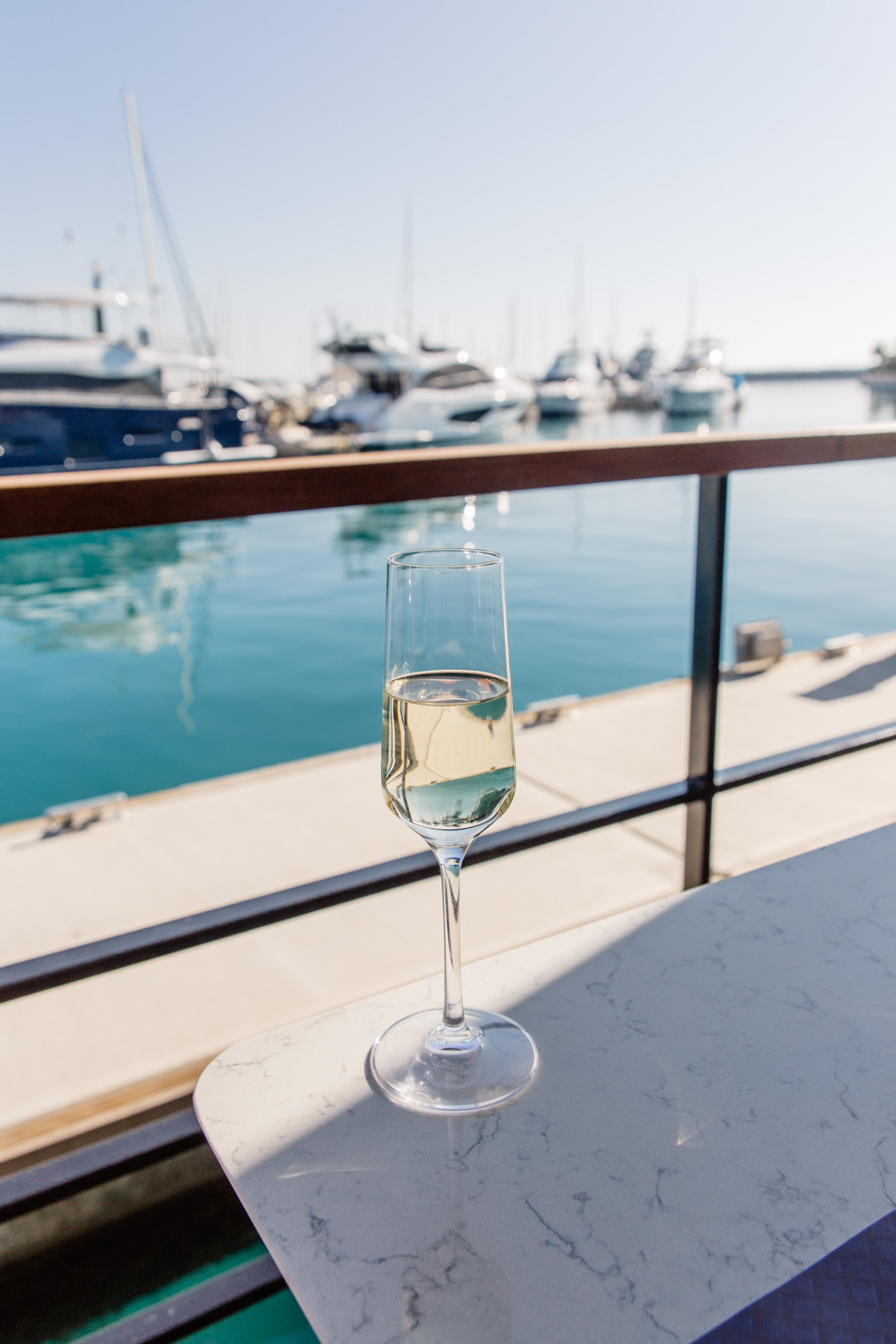 4. Gin Fish
Another place where the view doesn't let you down – overlooking the sea and the coastal promenade, Gin Fish specializes in seafood and gin cocktails.
A word of warning – things can get quickly out of hand if you're presented with a huge menu involving just gin cocktails.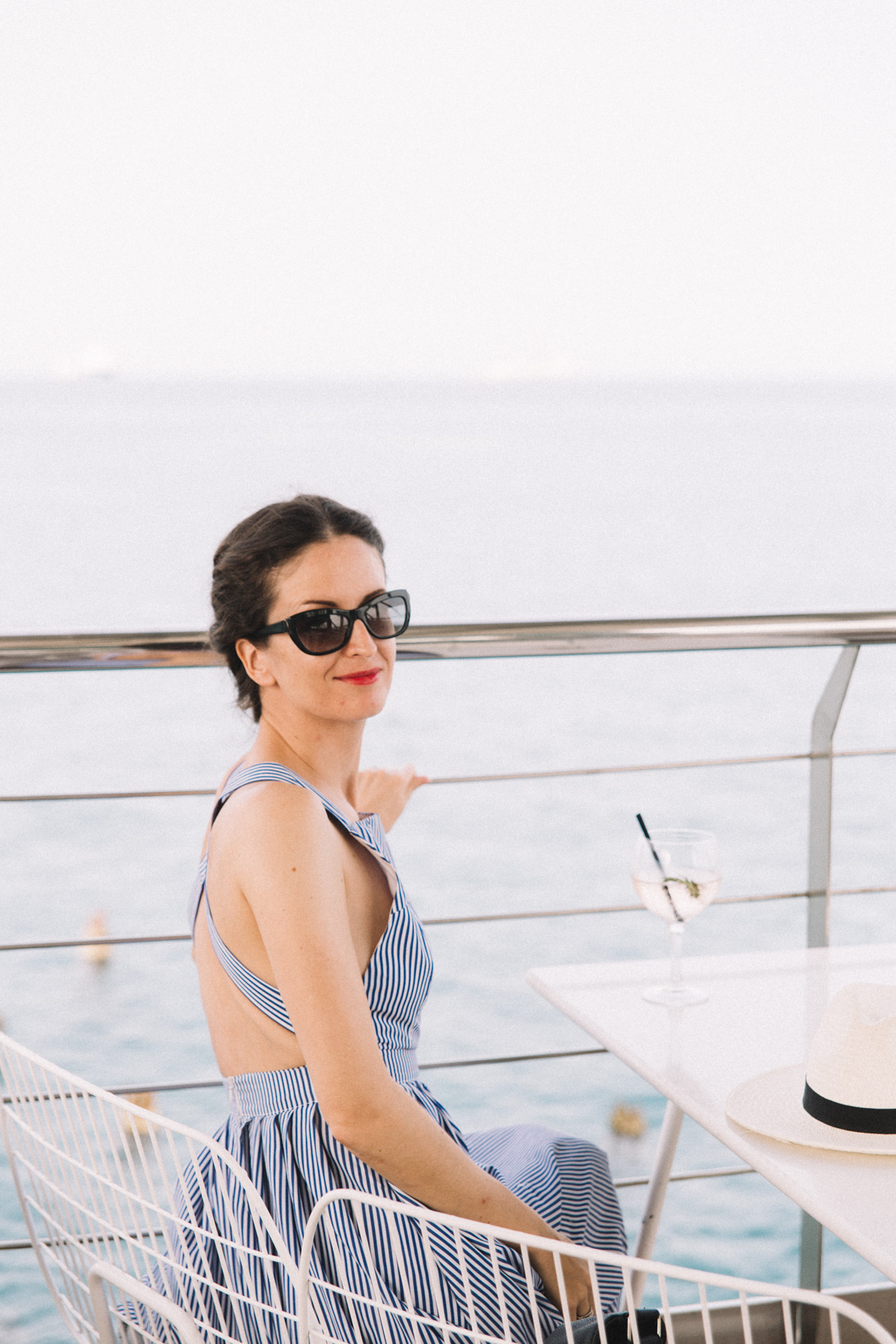 What to Do in Limassol
Looking for more inspiration? Here are a few extra ideas for what to do in and around Limassol.
1. Retail Therapy at My Mall Limassol
The Mall is located just on the edge of the city with easy access by a city bus or car. With plenty of shops and restaurants to choose from, it's an easy escape from the heat.
2. Try Local Mezze Lunch & Frappe
You can't visit Cyprus and not to taste a local mezze!
The meaty version tends to be quite heavy and I personally always preferred the fish mezze.
Mezze is a collection of around 10 small dishes, always starting with village salad with bread (my favourite), and slowly progressing through the courses with vegetable dishes up to roasted chicken or sea bass in fish mezze.
Best shared with friends and a good bottle of wine.
My mezze lunch was in Kolios winery and combines the things I love the most – quality food (prepared by the owner's wife), superb wine and amazing views!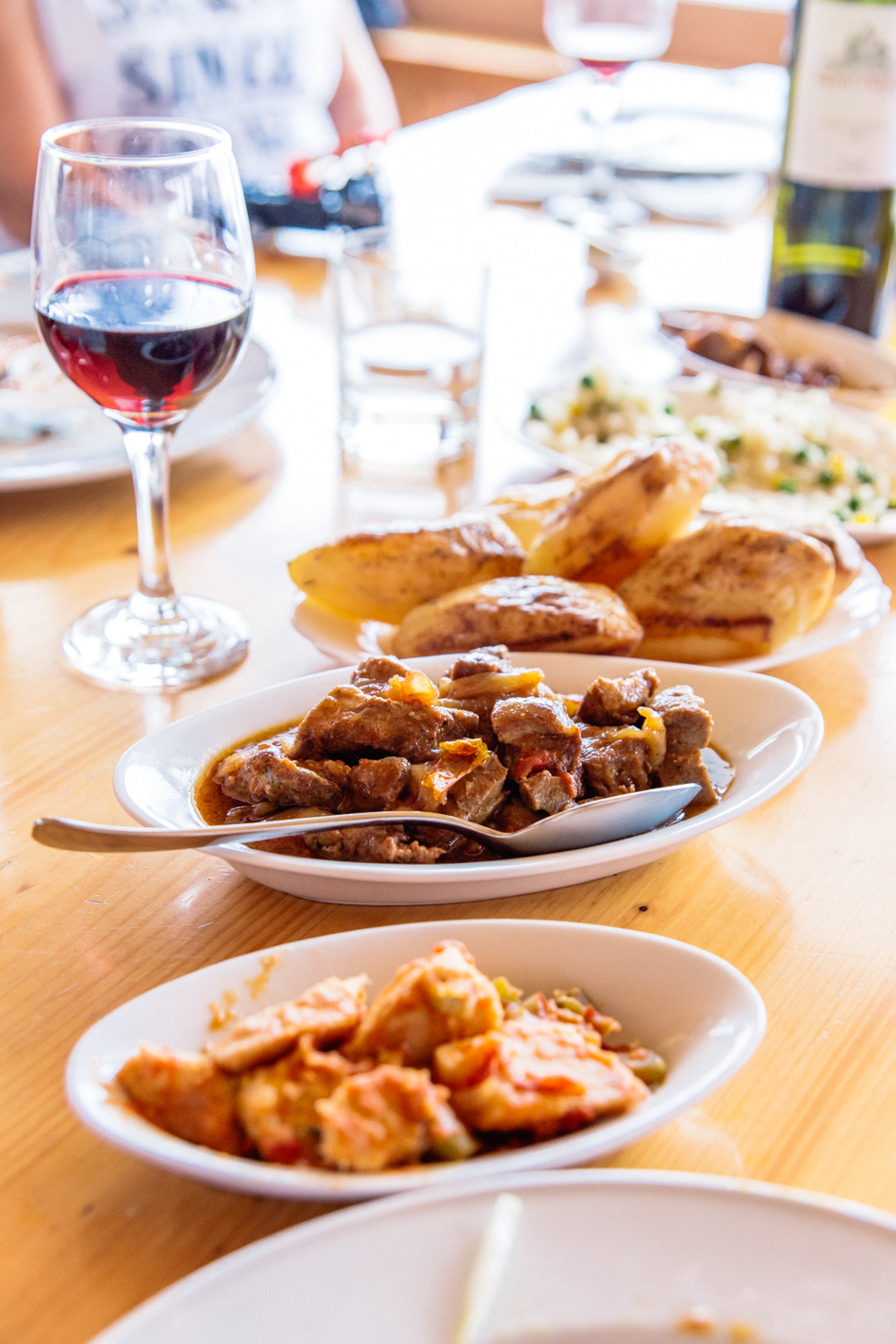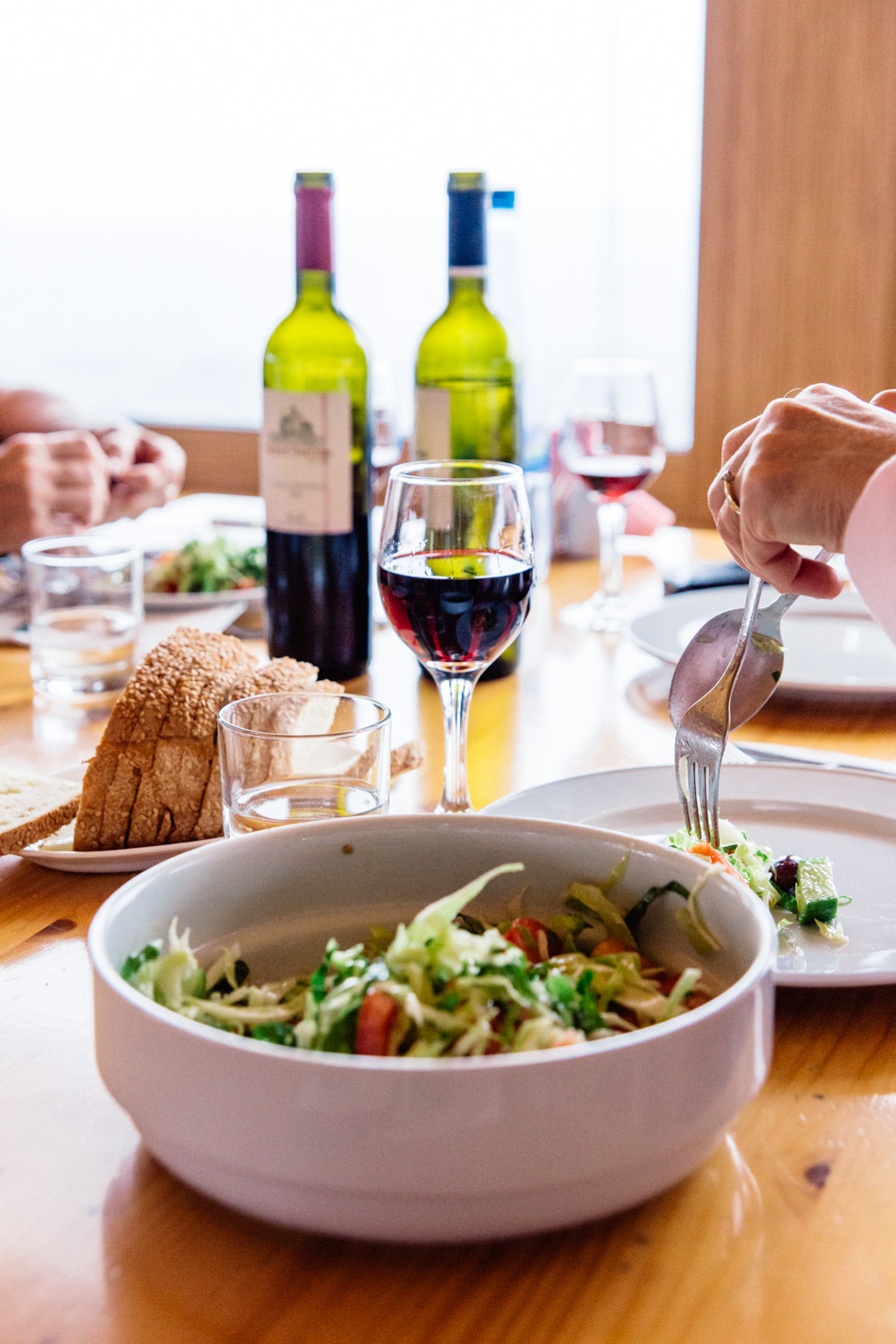 3. Chase the Waterfalls or Hike in Troodos
In just under an hour in a car, you will find yourself in Cyprus' biggest mountain range – Troodos Mountains.
The mountains have well-marked hiking routes and also boast quite a few waterfalls which are a nice refreshing stop after a hike.
The easiest route is the one to Caledonia Waterfalls, also popular by locals especially at weekends (pictured below).
4. Beach Day
Enjoy a day in the city beaches or take a ride further away from the city to discover more stunning beaches in new surroundings.
The city beaches have life guards, restaurants, and bars next to them, but they do get rather busy in the summer months.
If you travel a bit further up, to Pissouri or Governors beach, it feels much more authentic with fewer crowds.
5. Visit Troodos Monasteries
If you find yourself in the Troodos mountains, you shouldn't miss a chance to visit one of the ancient monasteries here. Some are more accessible than others but well worth a trip.
Omodos has not only a winery but also a gorgeous and well-preserved monastery.
Its more famous sibling – the Kykkos Monastery is a bit harder to access but nevertheless even more impressive.
Read more: Omodos Monastery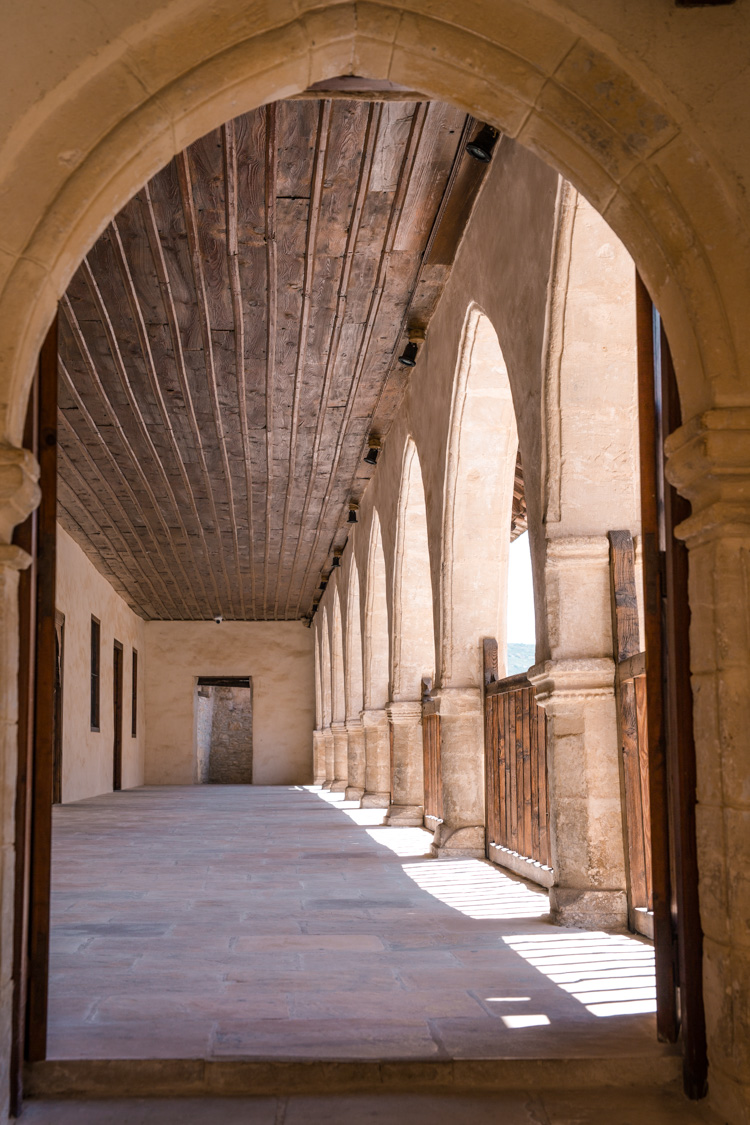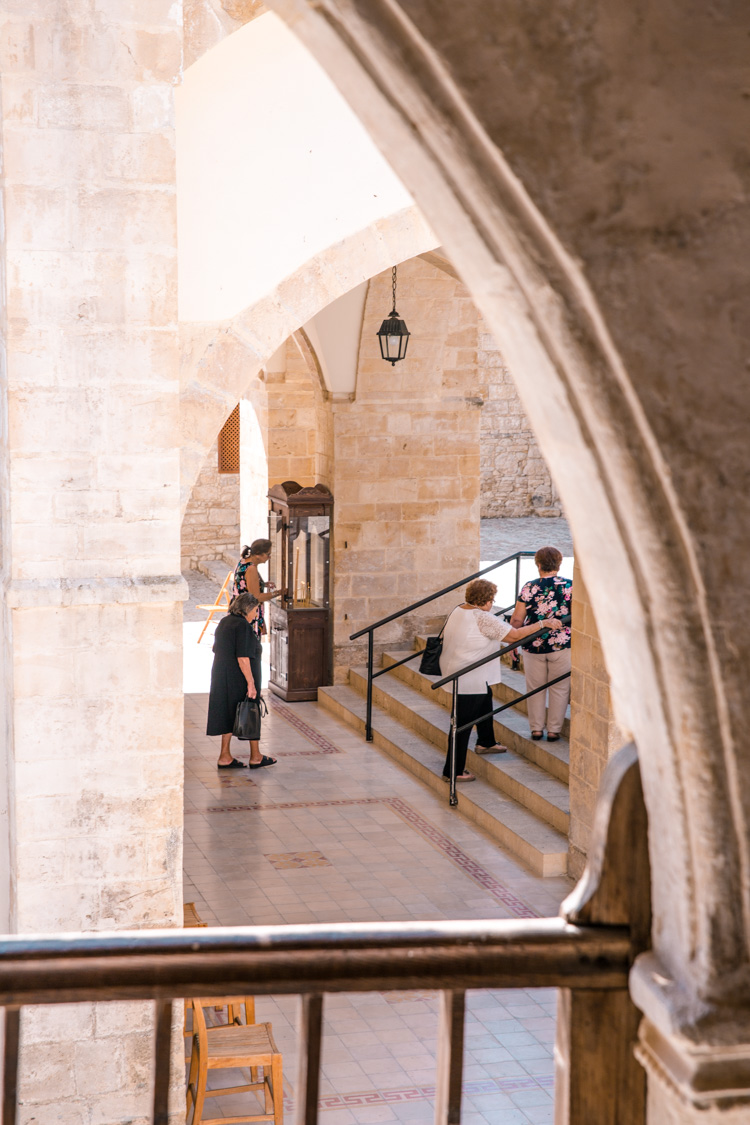 6. Trip to Local Wineries
Limassol is just a short drive away from Troodos villages with local wineries producing indigenous Cypriot grape varieties.
They all offer free wine tasting and in most cases, you don't need to book in advance.
Hotels also organize wine tours where you can join on a bus that will take you through a few of these.
The closest wineries are in Platres, Omodos, or Pareklisia (next to Limassol). More ideas about wineries near Limassol in here.
7. Day trip to Kourion Archaeological Site
If you're not big on tourist attractions but want to see at least one, this is the one not to miss.
Not only it has an interesting history, but it's set high up in the hills with gorgeous sea views all around and plenty of space to run around if you're coming with kids.
Bonus points – below the hill is a beach, so after you're done with sightseeing, drive down the hill to enjoy a day by the sea.
In summer, events are hosted at the amphitheatre located here which is a spectacular affair on its own.
Visit one of the most impressive sites, Kourion
See the famous Petra tou Romiou – the Goddess of Love, Aphrodite
Head in to UNESCO-rated Tombs of the Kings
Admire the intricate mosaic floors in the House of Dionysos
Read more: Kourion Archaeological Site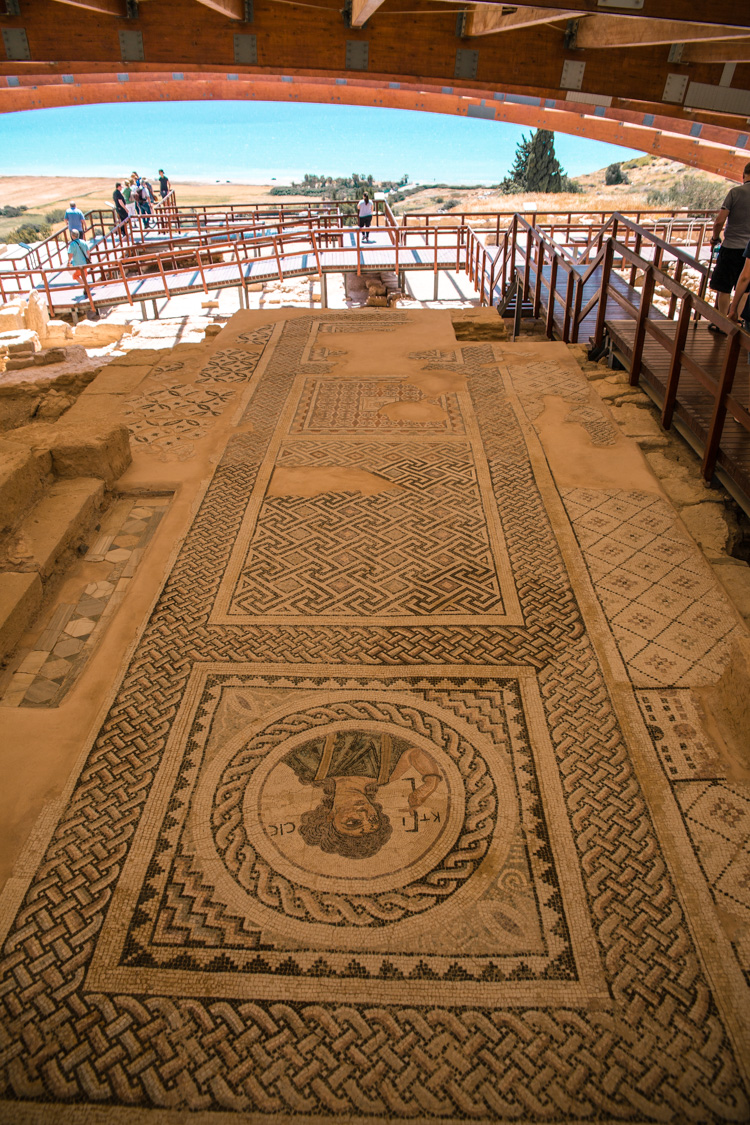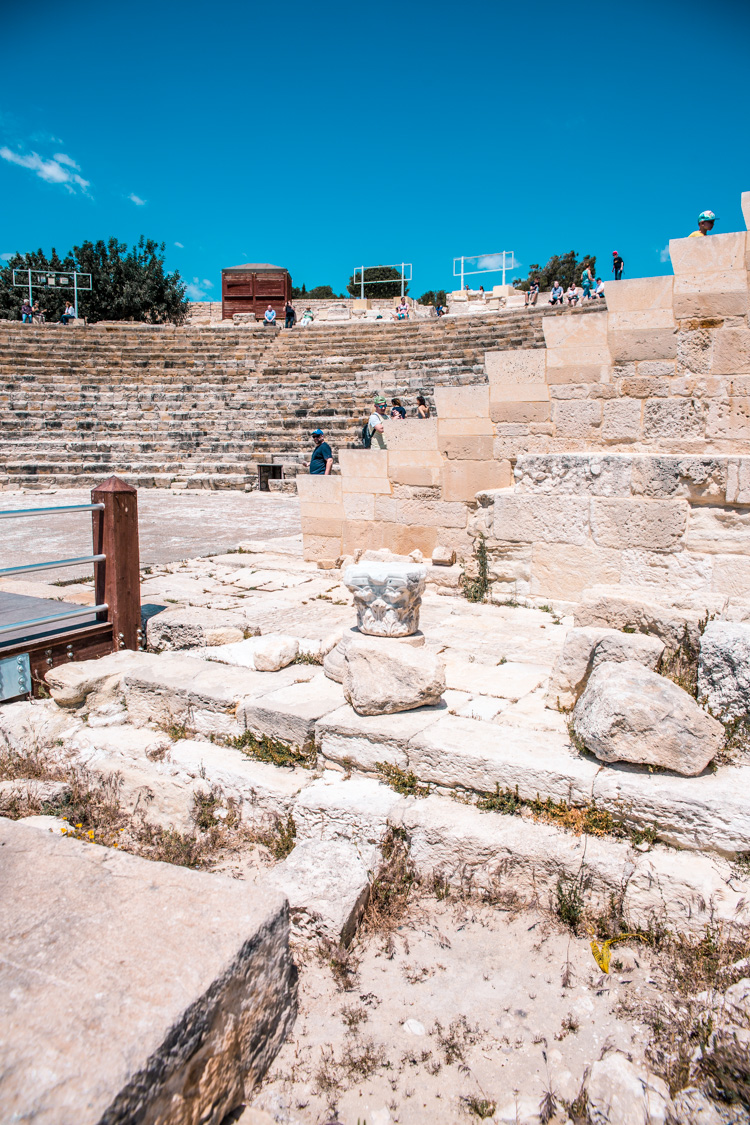 Did I miss something? I hope not!
Leave a comment below if you've visited Limassol and what did you enjoy the most!
Limassol: Recommended Tours and Experiences:
More Inspiration for Your Trip to Cyprus:
Best Photography Locations in Cyprus
Bucket List: Coolest Beach Bars & Restaurants in Cyprus
Bucket List: Things to do in Cyprus with Kids
Cool Hotel Experiences in Cyprus
Cyprus Travel Planning Guide
cheap flights to CYPRUS
KIWI.COM – find the best deals on flights to Cyprus from all available airlines, all in one place! You can also set up price alerts, so you will be the first to know when the price for your dates drops.
BEST HOTELS IN CYPRUS
BOOKING.COM – I have used booking.com for years for stays in Cyprus and abroad. They have very reliable guest reviews and a super easy booking process. Check out some of my favourite hotel stays here.
CAR RENTAL IN CYPRUS
DISCOVER CARS – this award-winning price comparison website will source car rental quotes from local and international companies, giving you the best price for your car rental in Cyprus. Don't forget to check my guide about driving in Cyprus to stay safe on the roads!
TOURS & EXPERIENCES
GET YOUR GUIDE – find local day trips, food tours, tickets to monuments and much more on this popular travel platform offering unique travel experiences in Cyprus.
QUAD BIKE, BIKE & SCOOTER RENTALS
BIKES BOOKING – book bikes, motorcycles, scooters or quad bikes all from one place!